| | |
| --- | --- |
| Tags: | woodsday |
| Security: | |
| Subject: | Wood Wednesday |
| Time: | 08:06 pm |
Because it's Wood Wednesday ...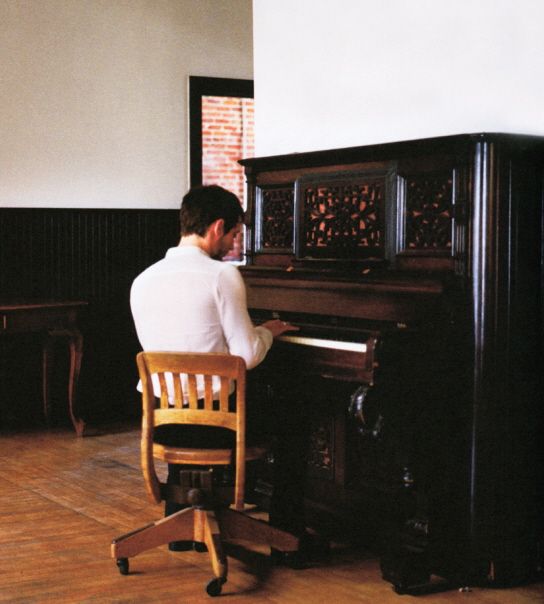 I adore this pic. It's from Corduroy Magazine, scanned by
annwyn55
. Just like Elijah, I had piano lessons as a child. Since then, I've had long periods in my life when I've hardly played at all, and others where I've played every chance possible. I love it, but I've never been much good, just didn't have the patience for hours of practicing scales, and I suspect that's much how Elijah has been too. It's daft, I know, but it gives me a thrill to have that little connection with him. It's the same with the crosswords, I do one every day, and I always remember that he does them too, and I have a lasting image in my mind of him pouring over his crossword on the OM set. *sigh*
In the Corduroy interview, Elijah talks about his 'Moulin Rouge' audition. I remember him talking about this in a Canadian radio interview he did with Franka when he was working on 'All I Want'. I was amazed then, I didn't think he'd be interested in doing a musical. But then, some time ago, he revealed that he absolutely loves 'The Sound of Music', something his friends tease him about. You're full of surprises, Mr
Baggins
Wood! In this new interview he reveals that, for the audition, he had to sing and he chose 'Embraceable You'. Now that is something I'd give a lot to hear - and see:)
As I type this, I'm listening to 'Witch & Wizard' in my headphones - and I'm absolutely LOVING it!!
comments: Leave a comment