| | |
| --- | --- |
| Tags: | a journey with frodo |
| Security: | |
| Subject: | A Journey With Frodo : Ch31 - 'The Oscars' |
| Time: | 11:22 pm |
| Current Mood: | sick |
Apologies to anyone wondering what had happened to this chapter! I had hoped to get it out before Christmas but with the usual last-minute Christmas panic had to admit defeat. And the New Year hasn't had the best of starts for us, mainly due to illness, then more illness and now ... more illness!! But this is no place for tales of woe - so, finally, here is Chapter 31 which covers the Oscars of 2002, my own night-long Oscar vigil and Frodo's arrival at Bree.
For anyone unfamiliar with my pet project, 'A Journey With Frodo' (a work in progress) is the story of Elijah Wood's experience in becoming Frodo, from back in 1998 when the LOTR movies were just a whisper up to the triumphant Oscars of Feb 2004. In reliving Elijah's journey, and mine, I am using everything I can lay my hands on - behind-the-scenes material from the various dvd's, magazine articles, books, internet sites, tv coverage, word-of-mouth info, etc. Previous chapters can be found here:
"A JOURNEY WITH FRODO"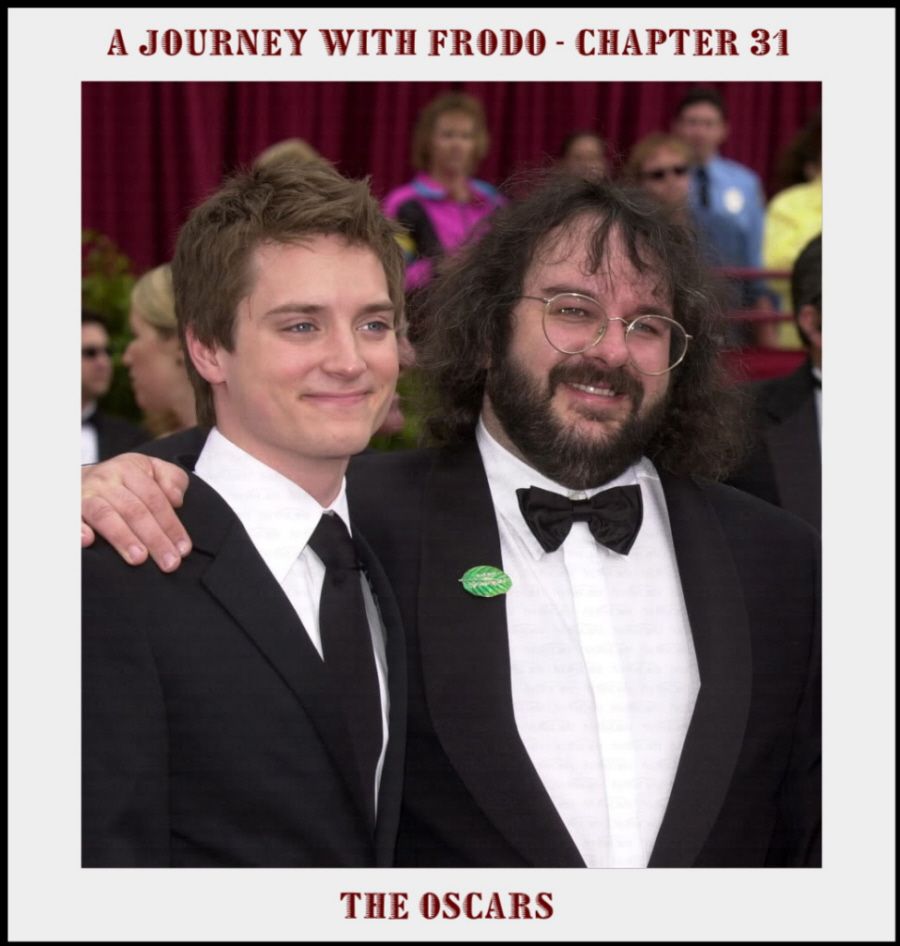 The Oscars ~ 24th March 2002 :

It had started with such promise - despite the fact that, for some unknown reason, Oscars are rarely given to fantasy films, The Lord of the Rings : The Fellowship of the Ring had a huge 13 nominations (with one glaring omission of course, which I shall come to later!).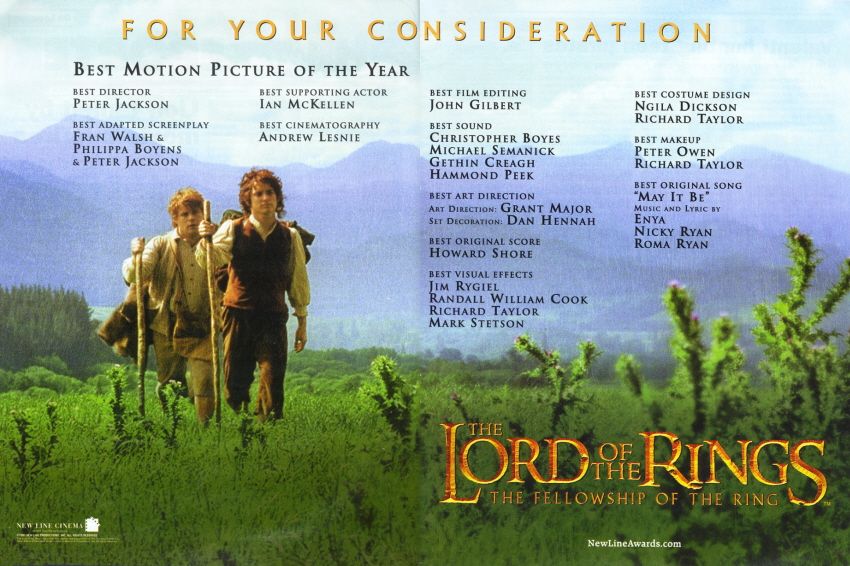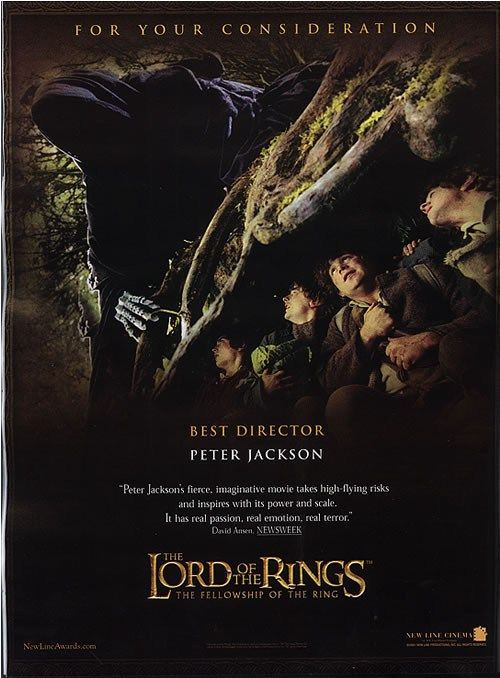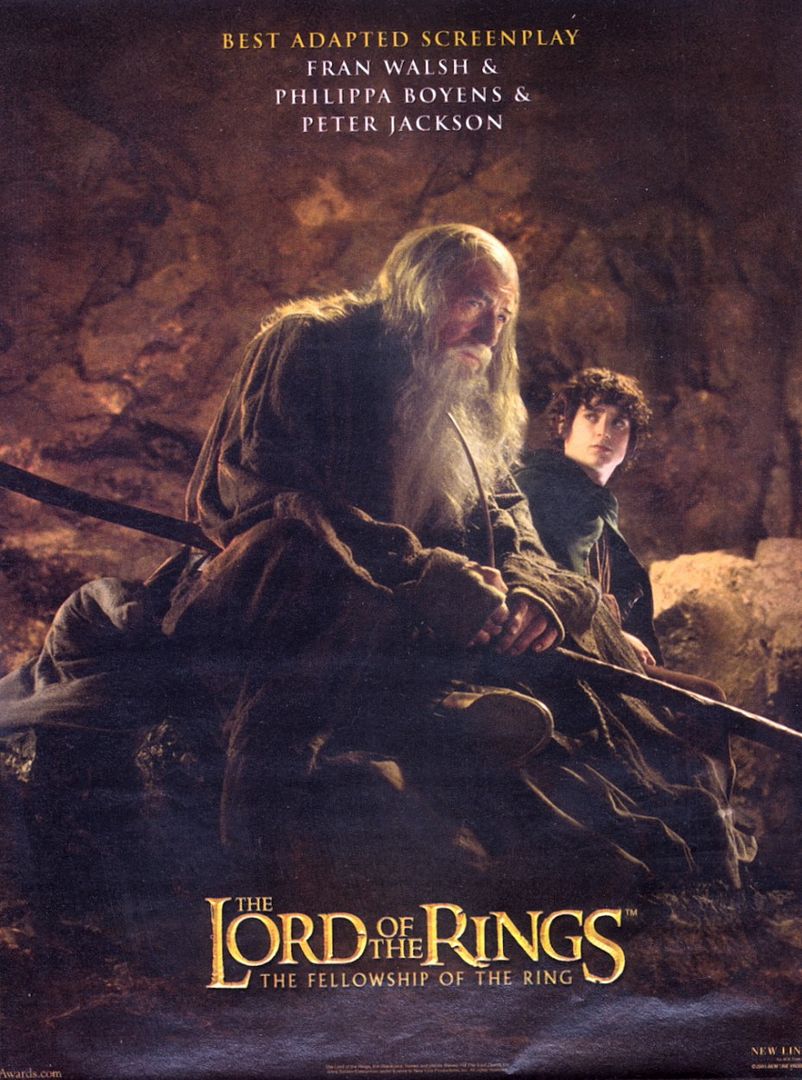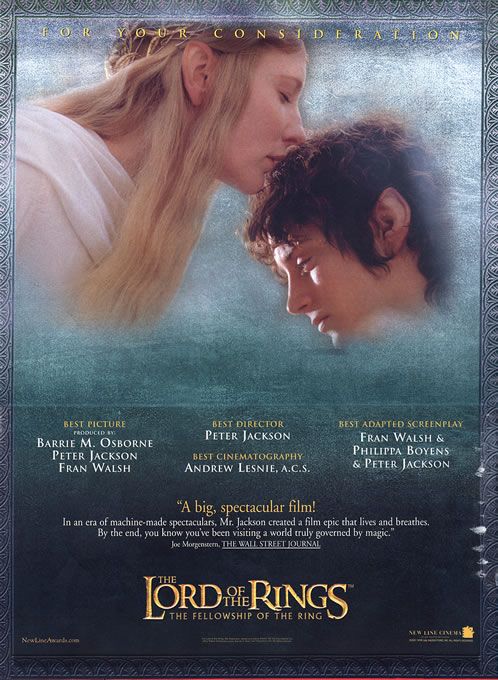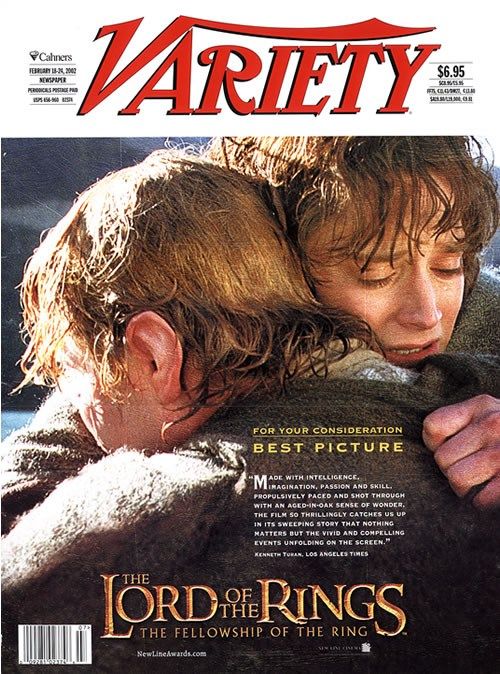 Sadly, the film received only four awards - for Makeup, Cinematography, Visual Effects and Score.

Elijah attended the event as a guest of Peter Jackson. He flew in from Vancouver where he was still filming 'All I Want'.

From the Sunday Express, UK:

"Despite the huge popularity and success of LOTR it failed to win any major Oscars, a fact to which Wood seems resigned. 'I knew going in to it that we weren't going to win. So my feeling wasn't...you know I didn't walk out going 'F***! We didn't win' I literally sat in the car with Peter on the way there saying 'You know we are not going to win' and he was like 'We are not going to win but it's cool. It's weird that we are here' We felt like some weird gang from New Zealand arriving at the Oscars and invading the whole process. It was kind of cool for us. We didn't expect to be there. And it was a real honour to even be acknowledged, so it was cool' No fantasy movie has ever won a major Oscar, he acknowledges. But then his true feelings burst out. 'Where we really got screwed, to be completely honest and if we really want to talk about being screwed, is we didn't get the Oscar for best adaptation and this is a book that was very difficult to adapt to a film format. And the screenplay for the movie was so good. And to deny that work, to deny how difficult that was, to me, is unfair'.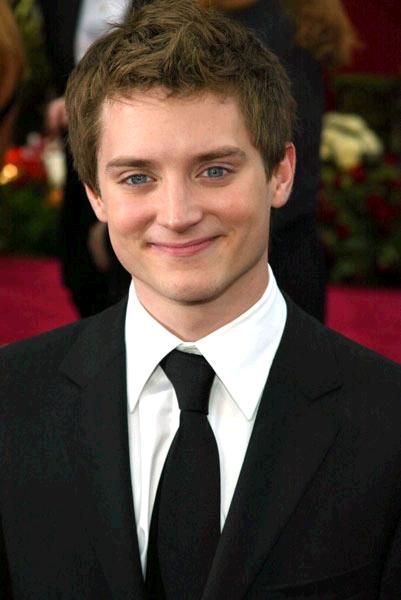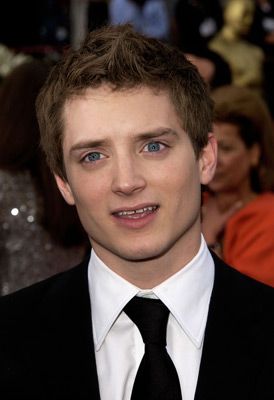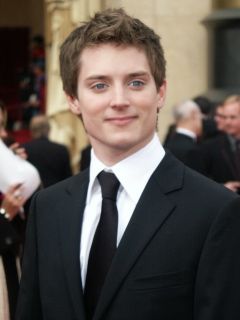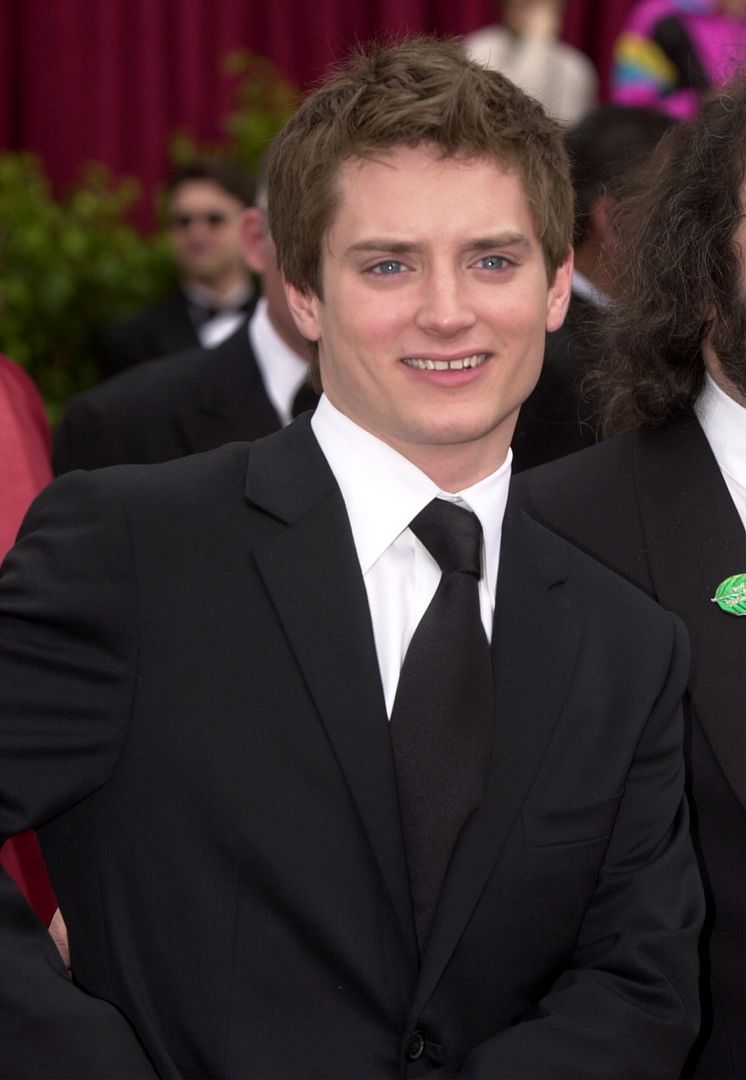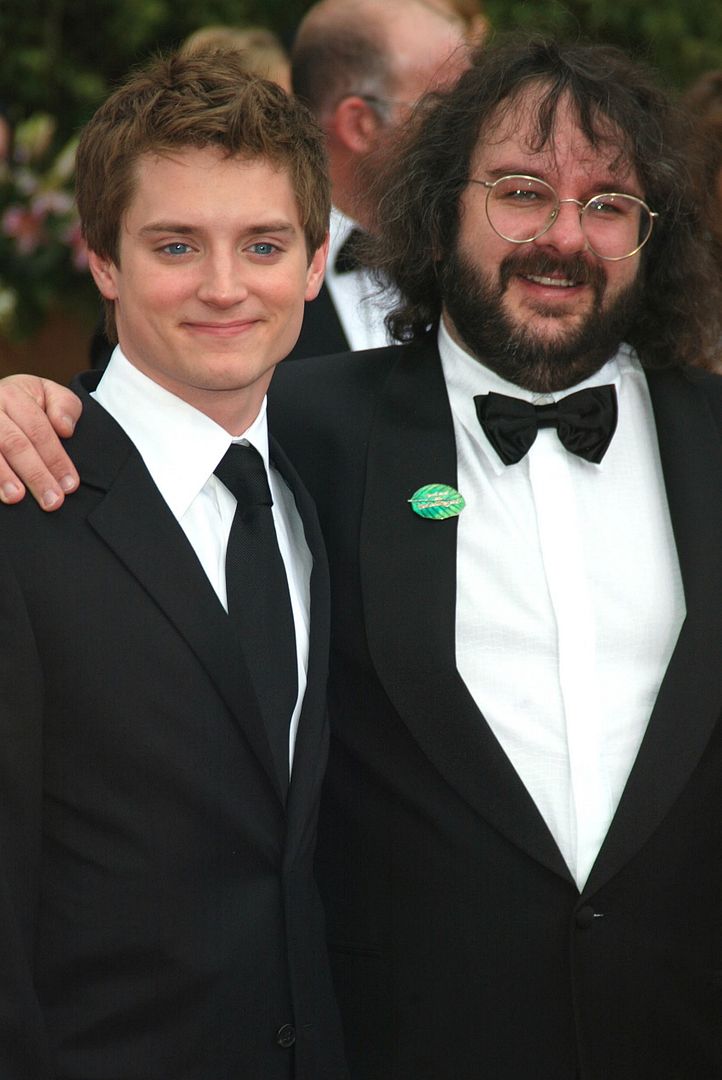 From the Starburst Yearbook:

"The fact that the picture did not get the best picture and best director awards was absolutely disgraceful!" declares an indignant Christopher Lee. "I'm not ashamed to say that, and I have no objection if you print it, because I've already said it several times. The 'Fellowship of the Ring' was so much superior to anything else in contention. So far superior!"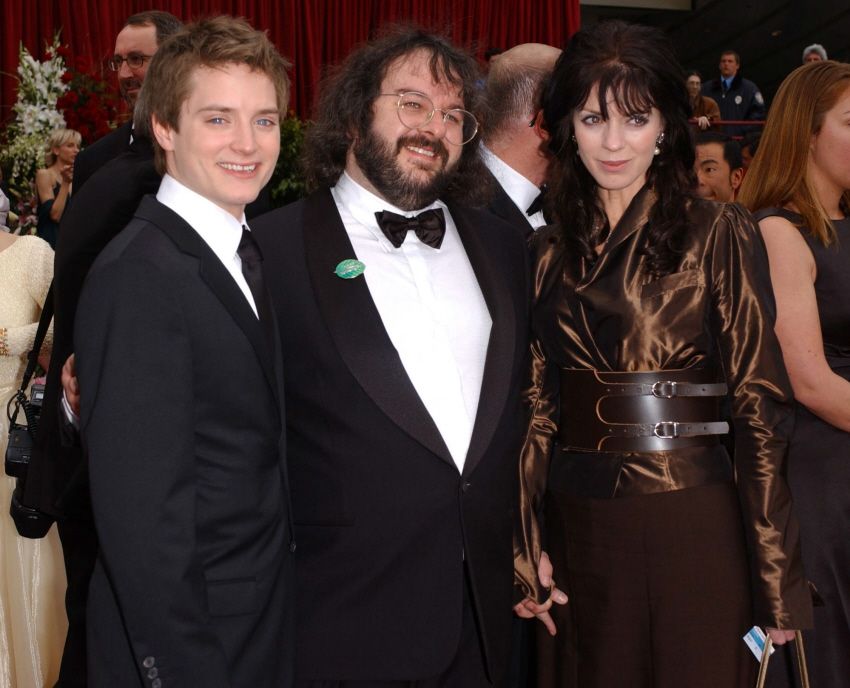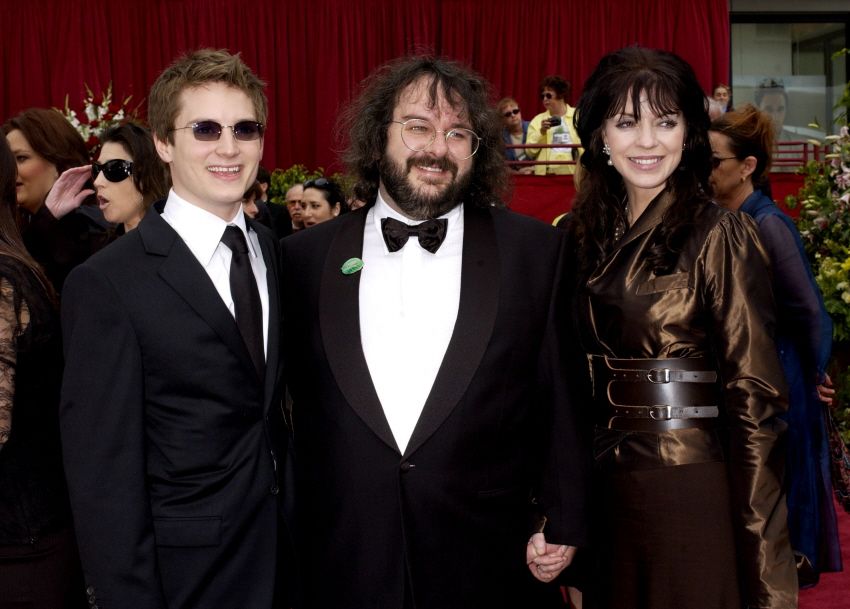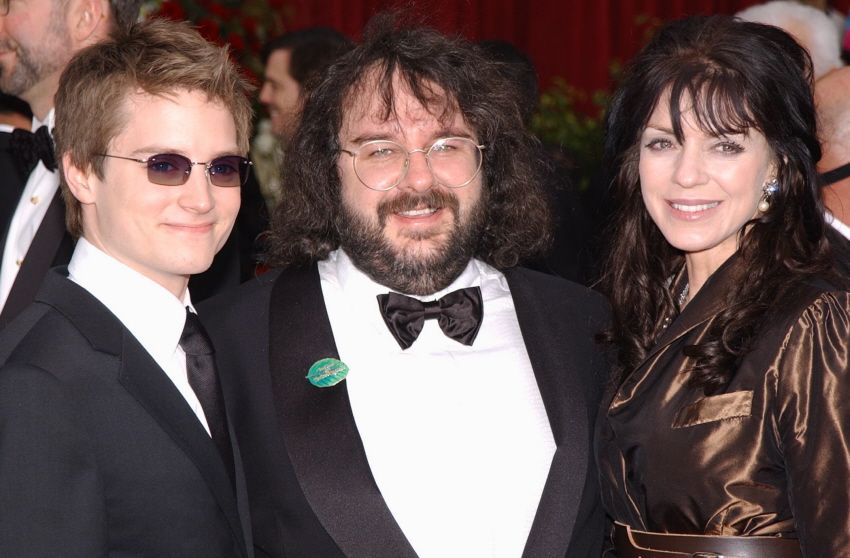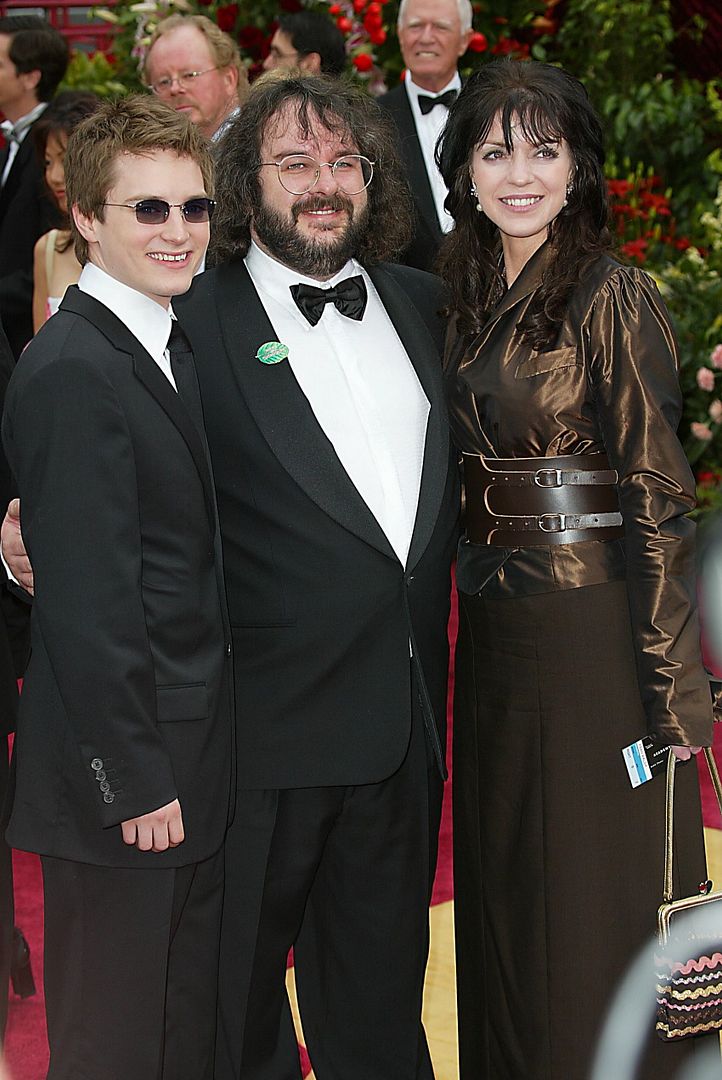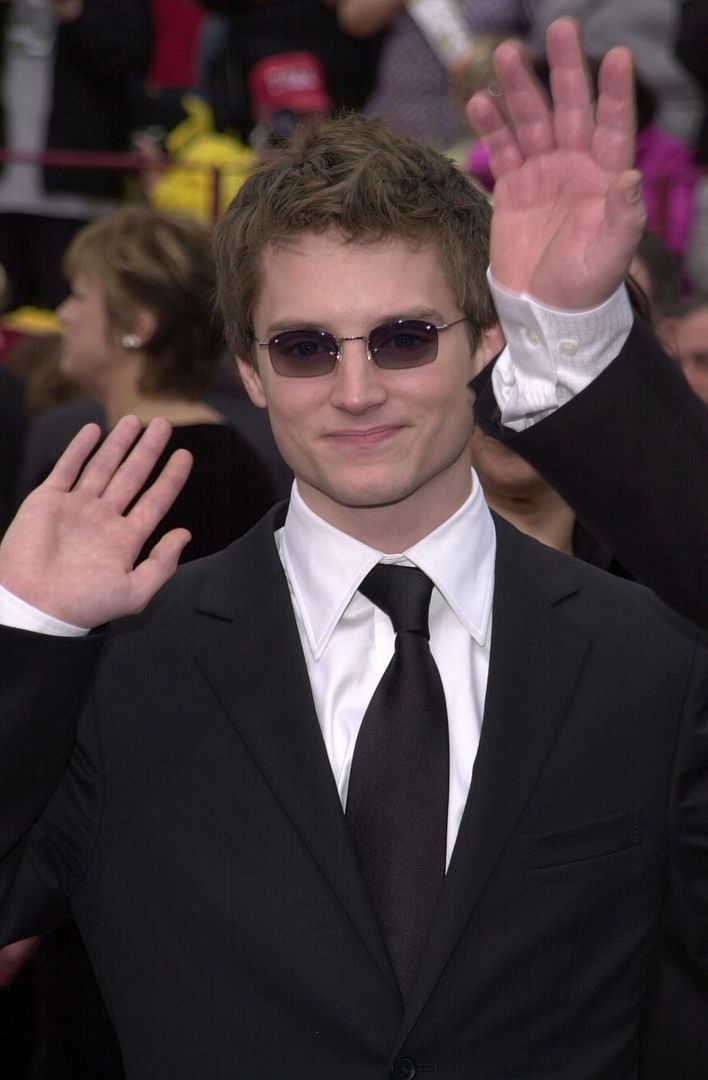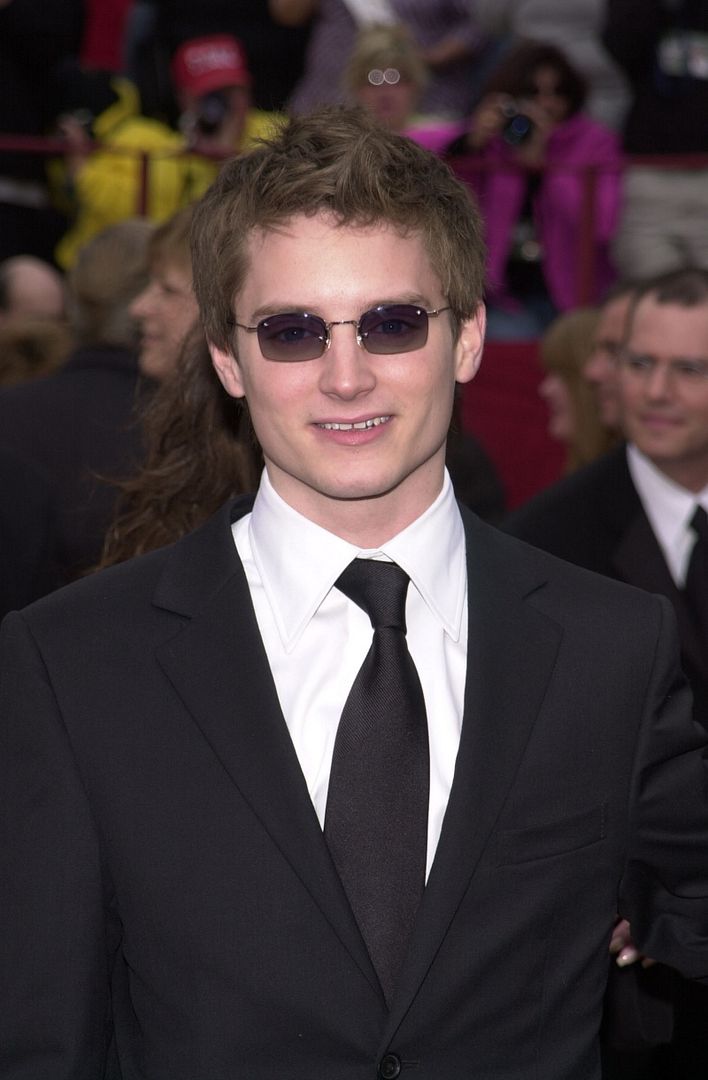 Joan Rivers interviews Elijah and PJ on the Red Carpet:

J: Did you get goodie bags?
E: I haven't received a goodie bag - have you, Pete?
P: I haven't received one but I am here if anyone would like to rush one to me I'm ready to ...
E: With open arms!
J: What did they send you when you got the nomination?
P: Reels off several items.
E: Nothing - I'm just here to support the movie.
P: On the way home I'll stop at the local store and I'll get something for you!!
E: Oh - thank you, Pete!
P: I'll send it round to your house!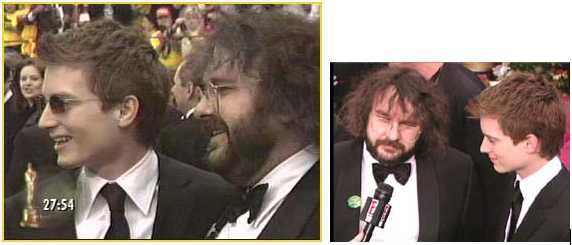 Melissa Rivers interviews Elijah and Sean on the Red Carpet: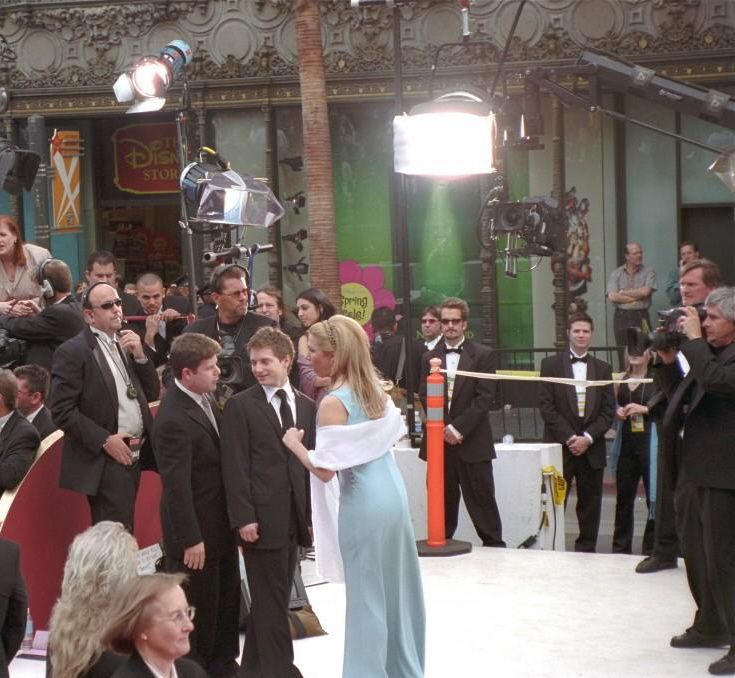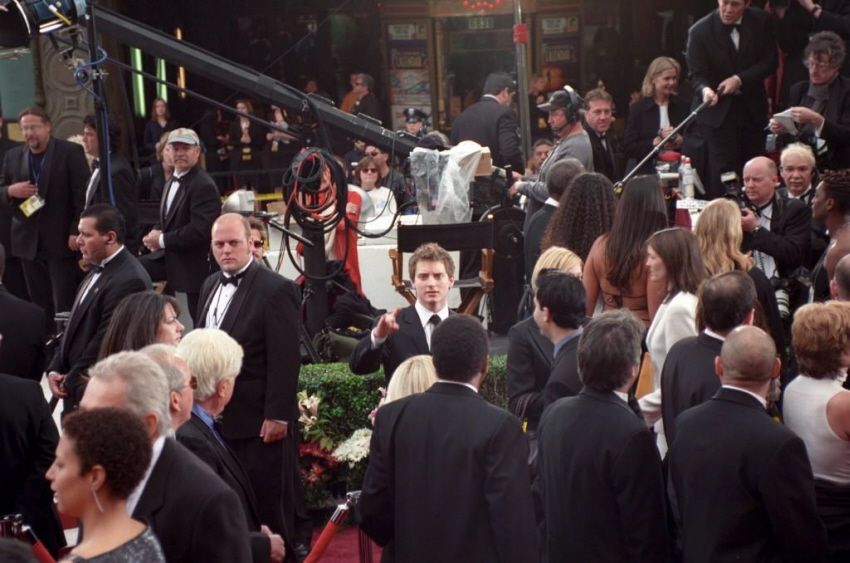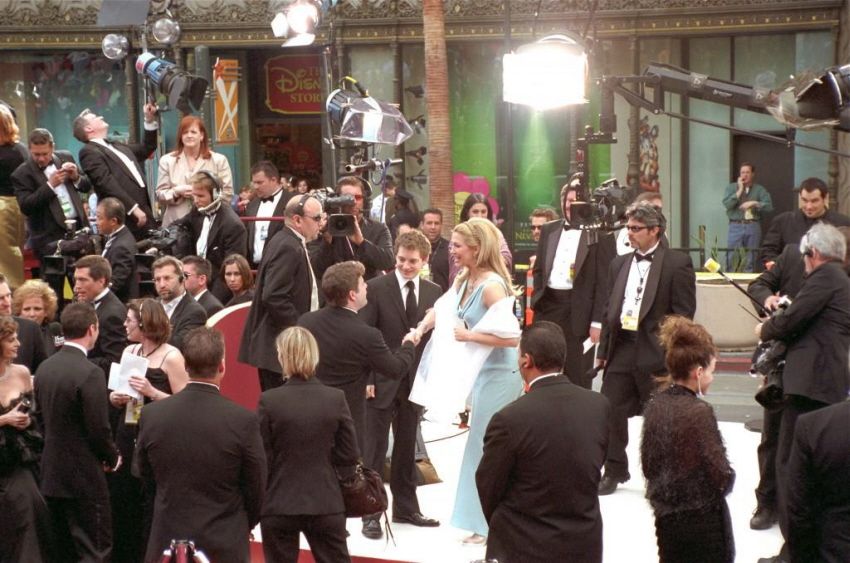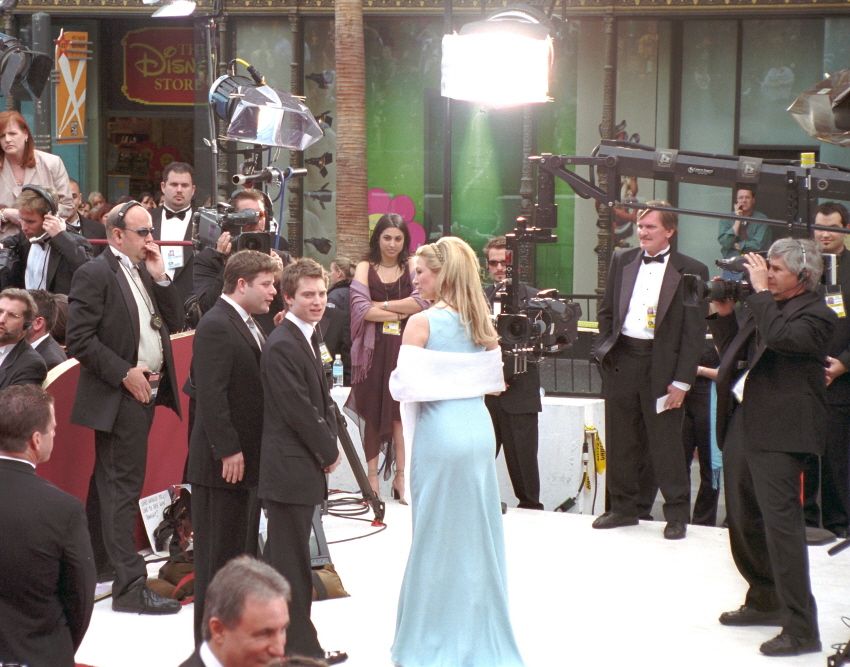 MR: "I am here with hobbits in tuxes - Sean Astin & Elijah Wood from the Lord of the Rings, of course - the most nominated film here tonight."

Elijah: "13 nominations!!"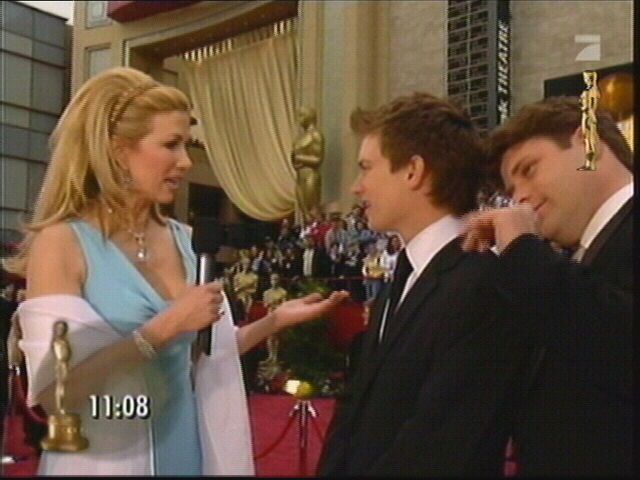 MR: "I saw you two give each other a great big hug down on the red carpet"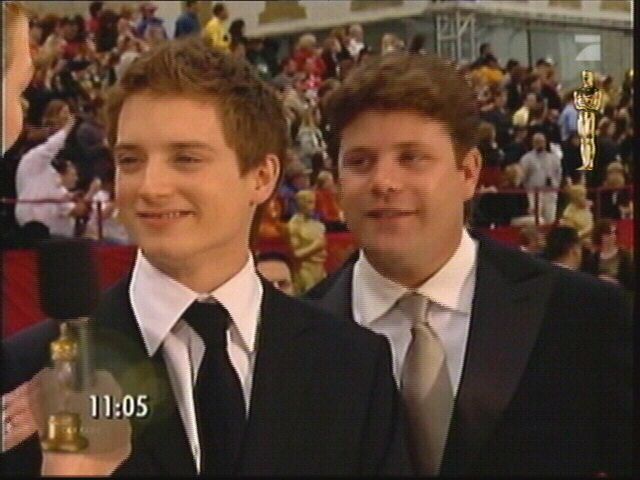 Sean: "He just got off a plane, he flew in from Vancouver to ... "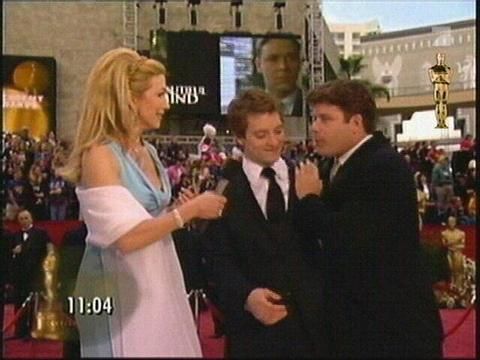 Elijah: "I did, I did - yeah, just to be here with everyone, support the film."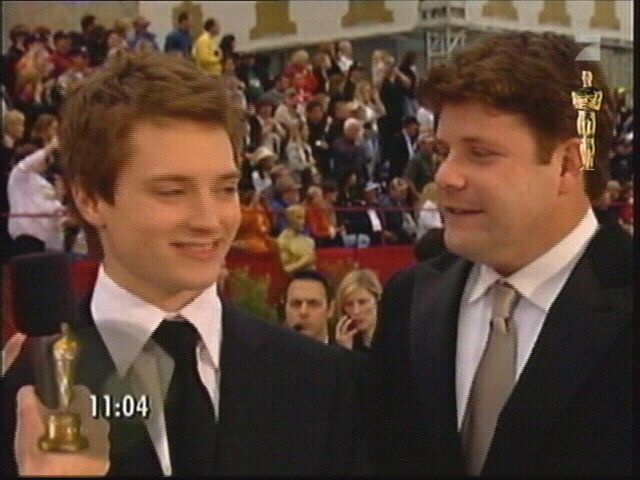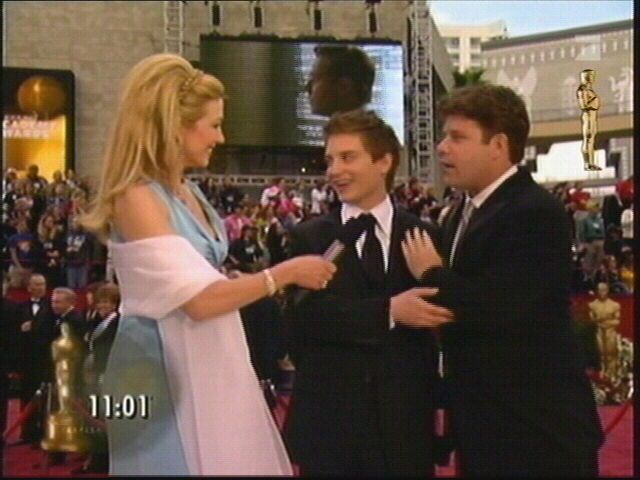 Sean: "We're gonna cheer, we're gonna laugh, we're gonna cry .. what are we going to do?"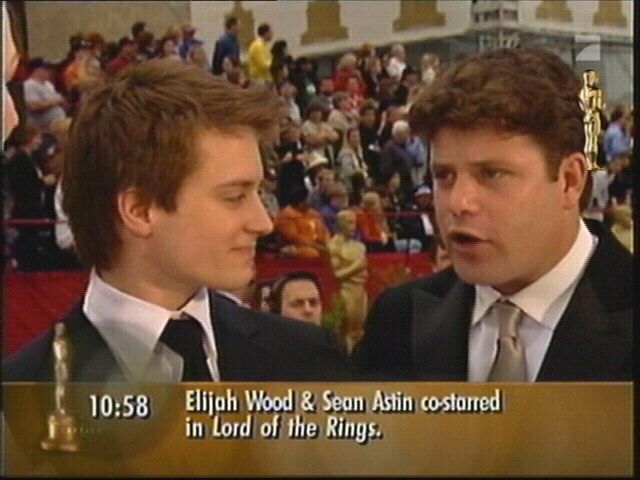 Elijah: "It's gonna be an emotional rollercoaster Sean!"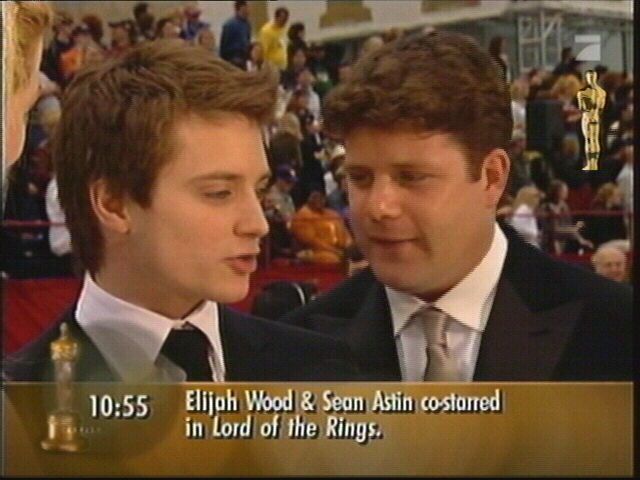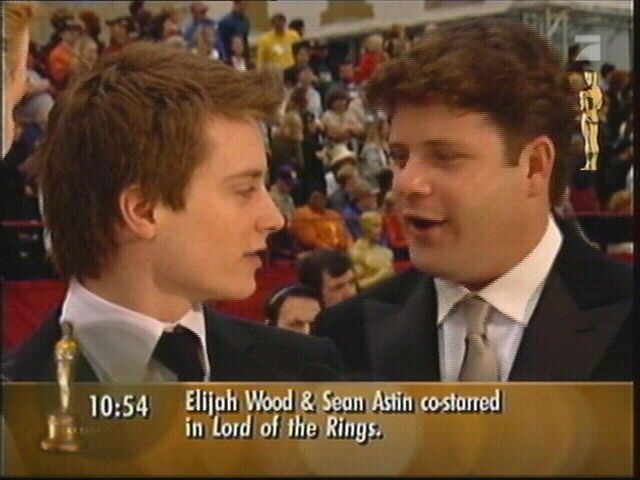 MR: "Get ready to party tonight cos it could be your evening!"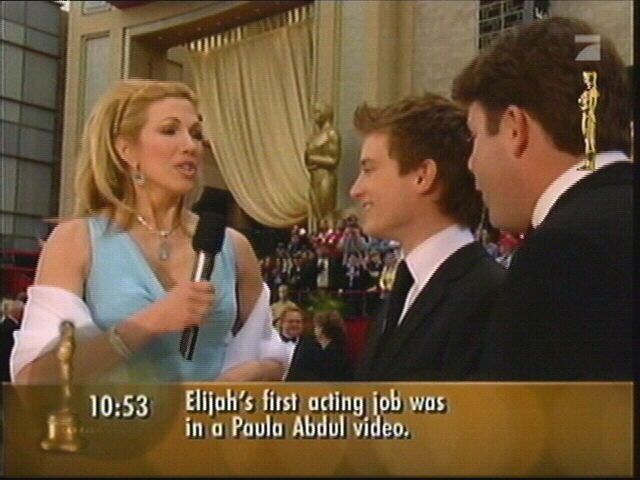 Elijah: "Ahh, you never know, you never know."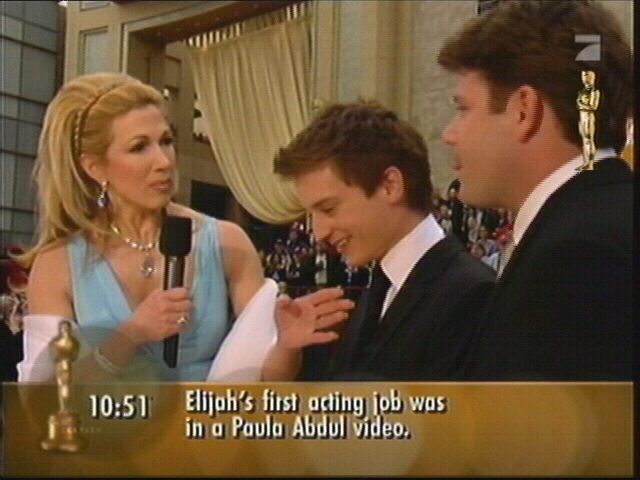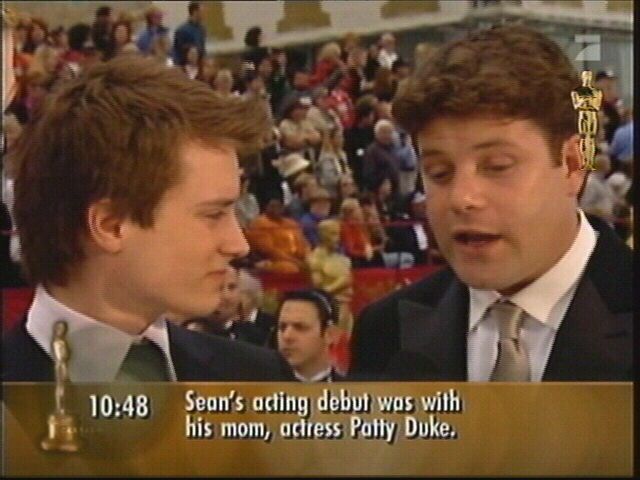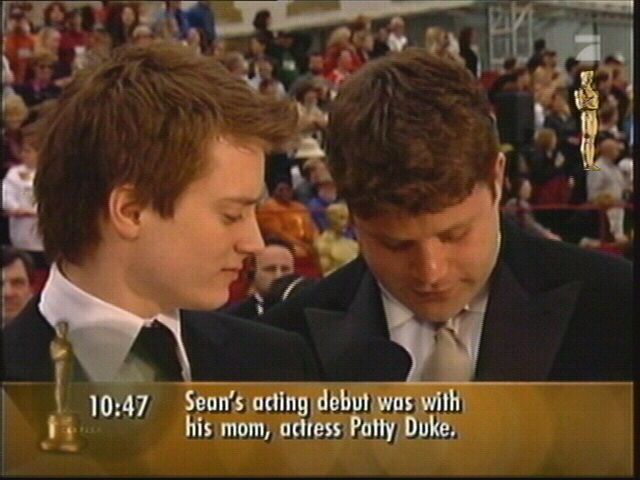 A wave for Sean's little daughter, Allie!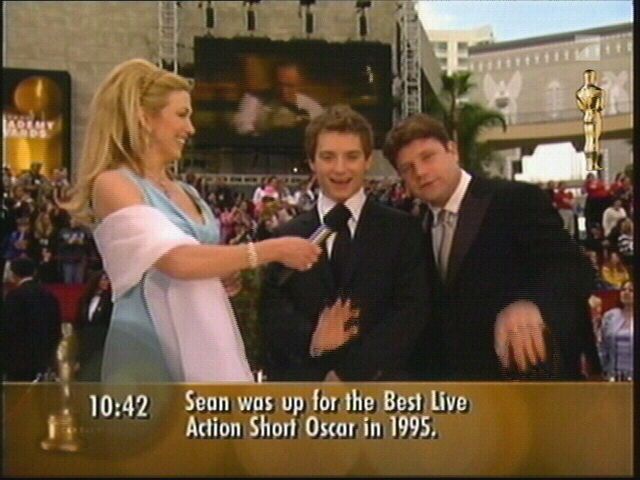 Elijah has said in many interviews that although he appreciated the experience of attending the Oscars he actually found sitting there for five hours quite an ordeal, especially as the camera kept zooming in on him – he was scared he was going to get caught nodding off! "You're much better off watching on the tv" he said.

From a Canadian radio interview:
Elijah: "I don't know what I was doing up front!"

Franka Potente ('All I Want' co-star): "You were looking good - that's what!!" [Agreed:D]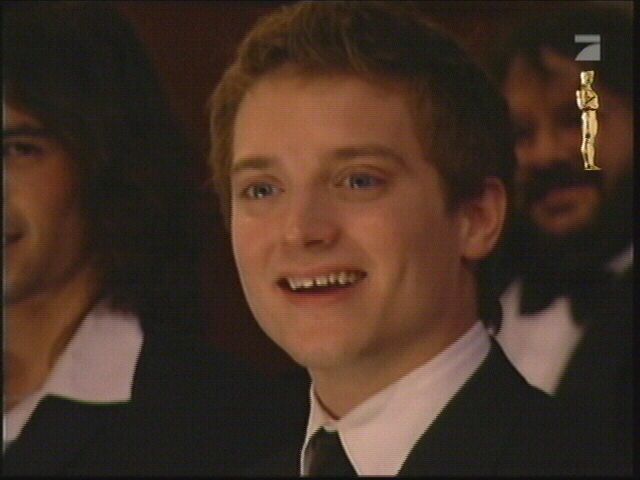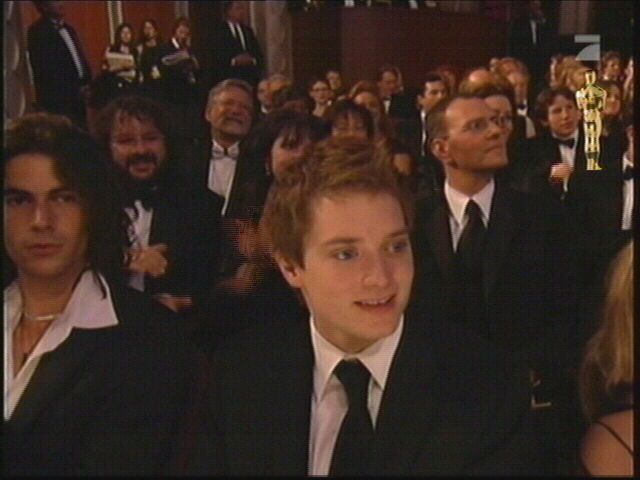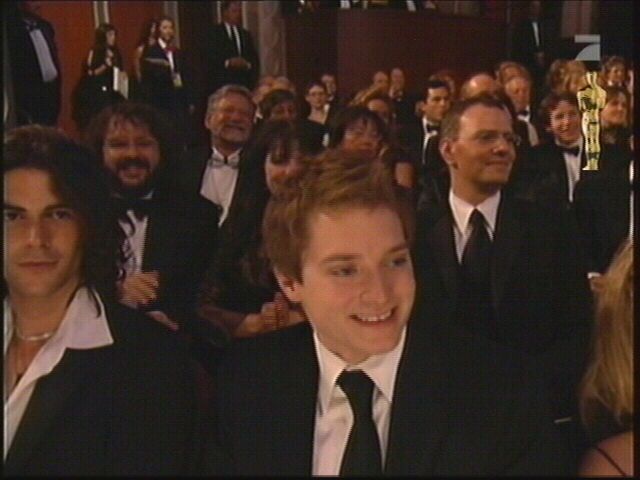 Elijah's on-screen presentation - I thought it was so touching when he spoke of how small and insignificant Frodo was:

"The ring personifies evil – it was created by a dark lord to rule over all of Middle Earth"





PJ: "We tried to honour the themes that were important to Tolkien. The character of Frodo is in a way the everyman, he's us."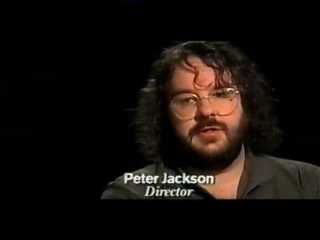 "He is so small and insignificant – it's really about courage, I think."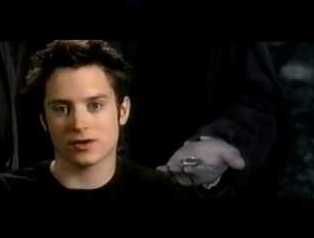 A pat on the shoulder from Fran and applause from PJ: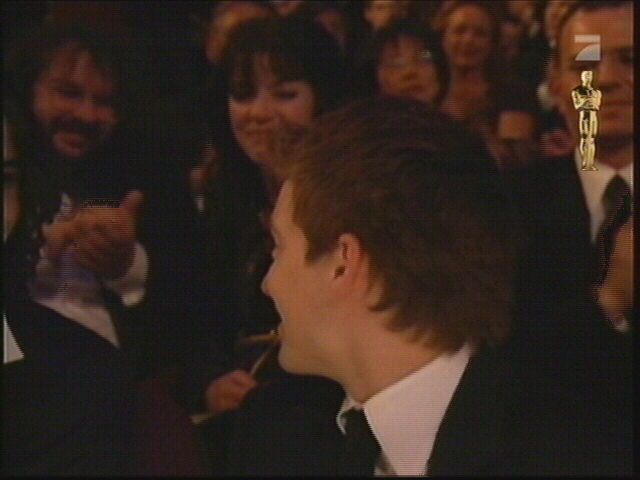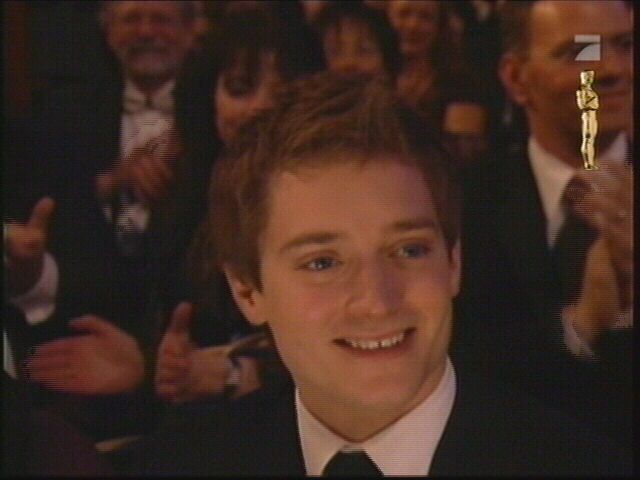 Andrew Lesnie (Director of Photography) stopped to give Elijah a hug on his way to collect his Oscar: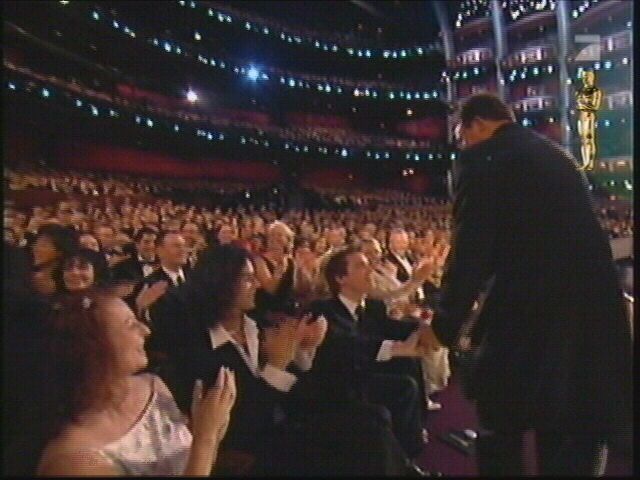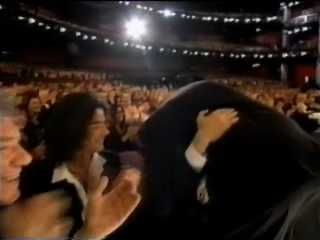 At the Vanity Fair party: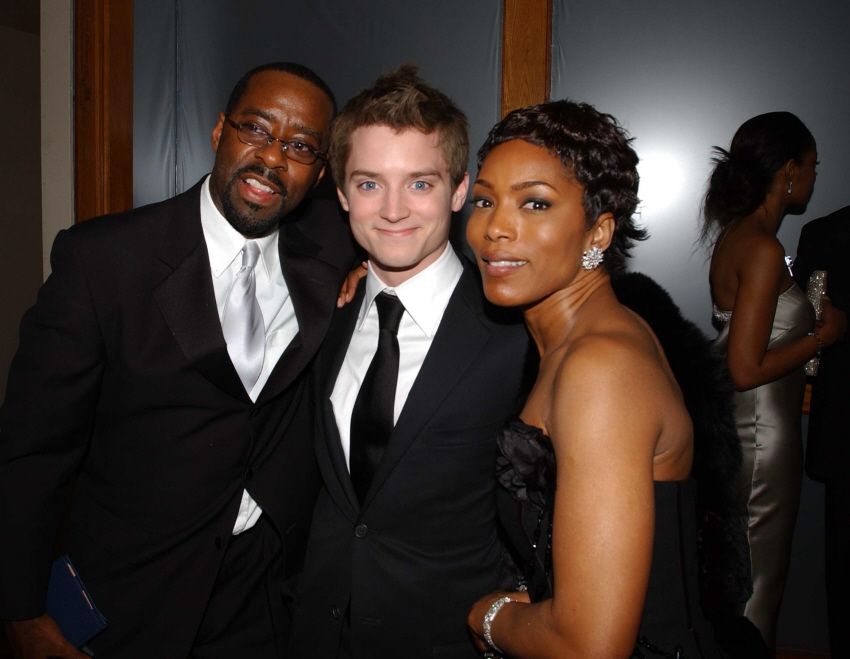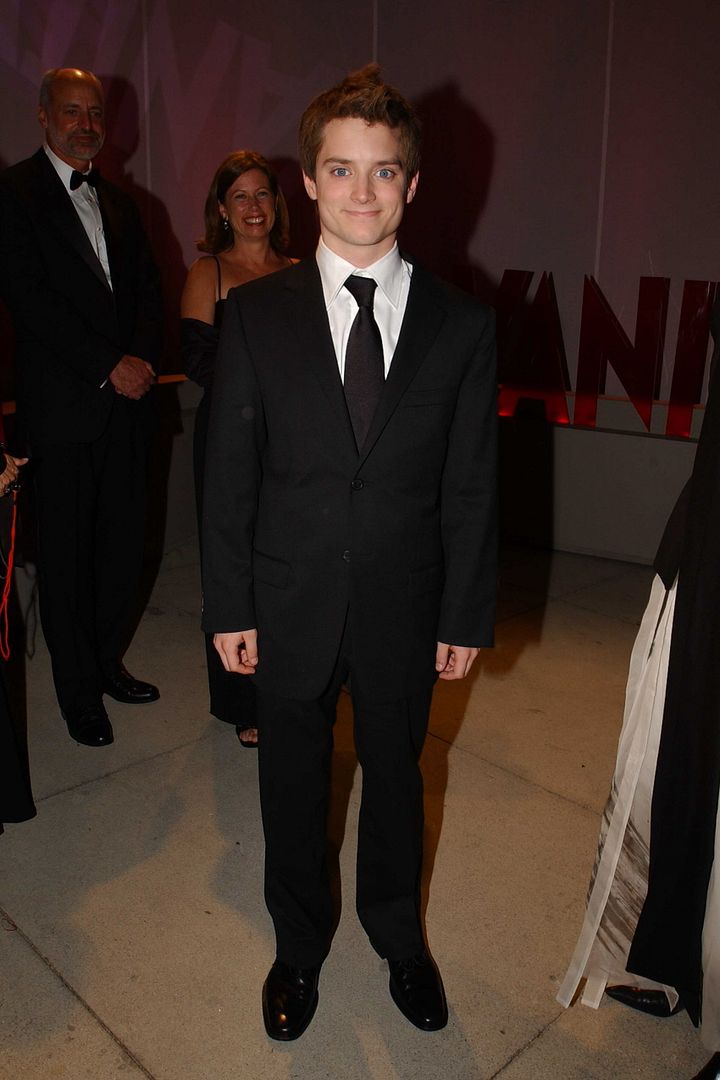 ---


My own journey continues:

I will never forgive the Academy for failing to nominate Elijah for an acting award. In my opinion, and that of many others, he was the heart and soul of the trilogy, taking on this difficult role at an extremely young age and making the character his own. It has been said before so many times, but he simply became Frodo and deserved to be recognised for his unforgettable performance.

February 28, 2002 - Katrillion highlighted several young actors who were overlooked in the Oscar nominations including Elijah Wood. Writer John Oliver said, "He's in practically every scene of this three-hour epic, and he manages to keep the audience members glued to their seats for the entire time. That definitely deserves some recognition!"

Exactly!!

Nevertheless, I found watching the Oscars on tv at home a thrilling experience, staying up the entire night in order to do so. Because I was watching in real time, as it was actually happening, it was the closest thing to actually being there. I hadn't known for certain that Elijah would be attending, but from the moment I saw the first quick shot of him, wearing shades and waving to the camera, I was transfixed!! And I was well rewarded - the camera seemed to fall in love with him and we were treated to many lingering close-up shots inside the theatre!!



---


Frodo's journey continues:

BREE: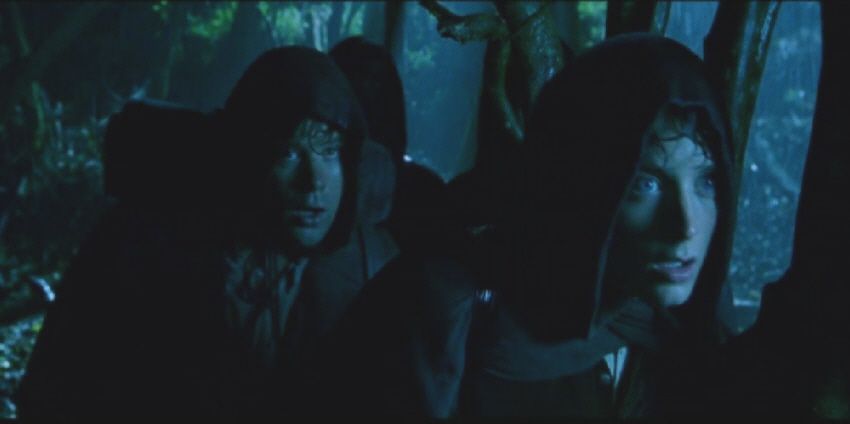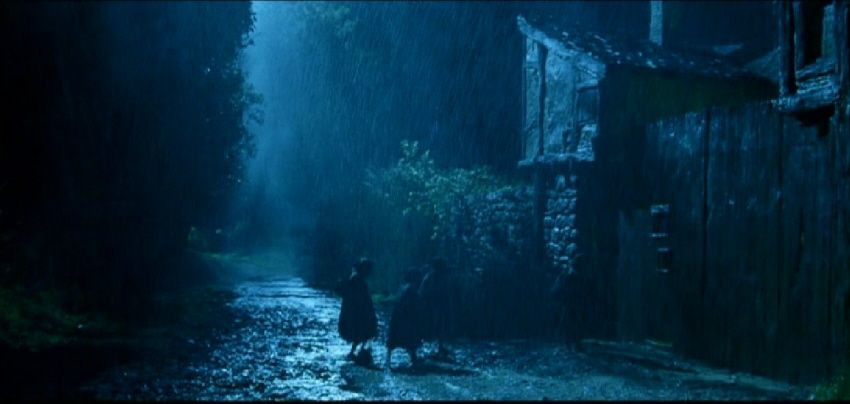 What do you want?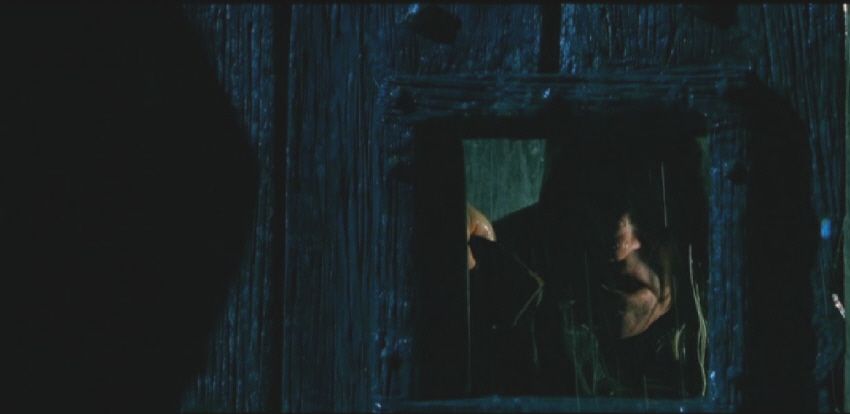 Hobbits! Four hobbits!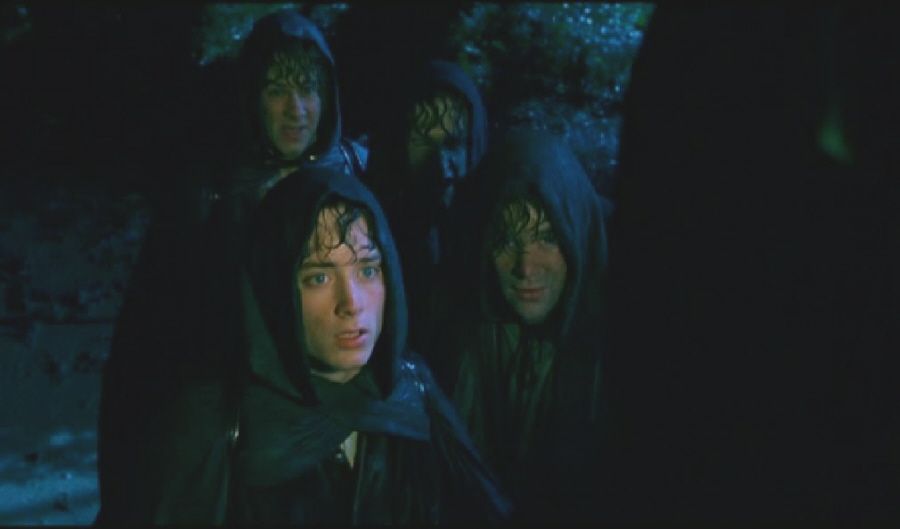 We're heading for The Prancing Pony.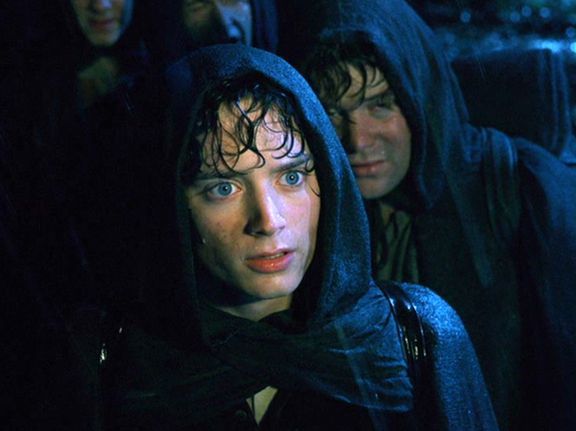 Our business is our own.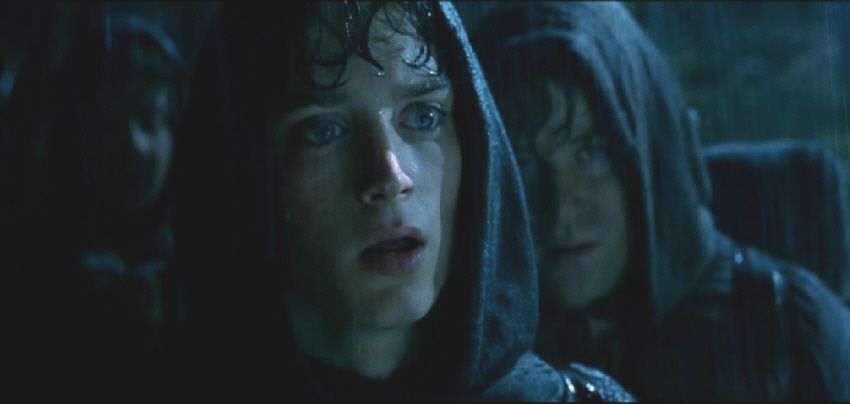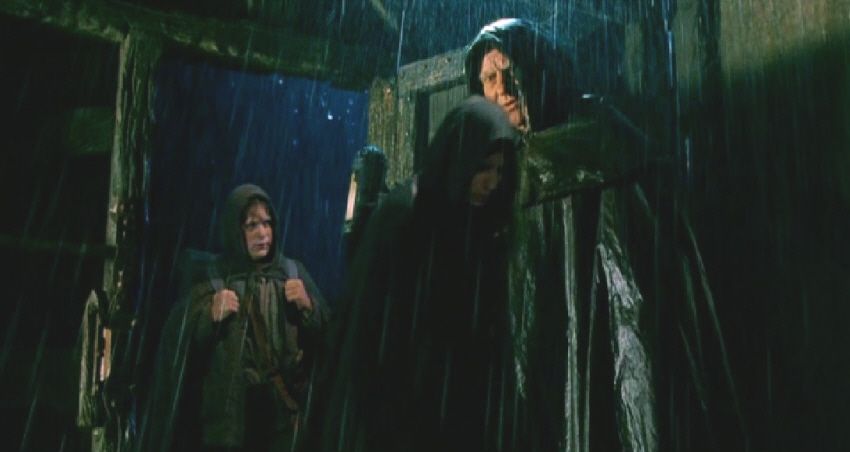 PJ's cameo!!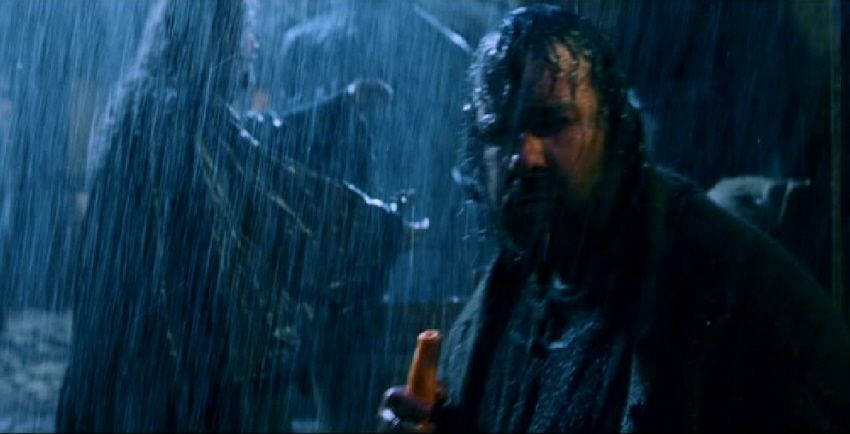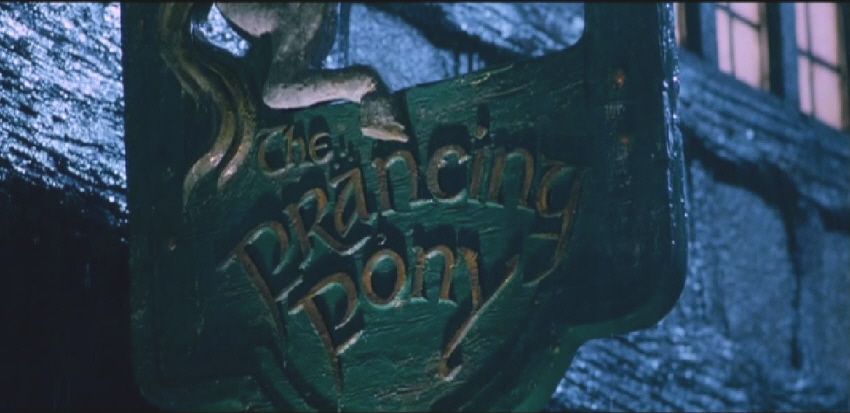 PJ - DVD Commentary:
"I think this really nailed for the actors what this movie was all about because, you know, suddenly the hobbits are there, interacting with these big people, and I think that all four of the actors started to get what they were, where they were, what their role in this story was really about, you know, small people in a big world".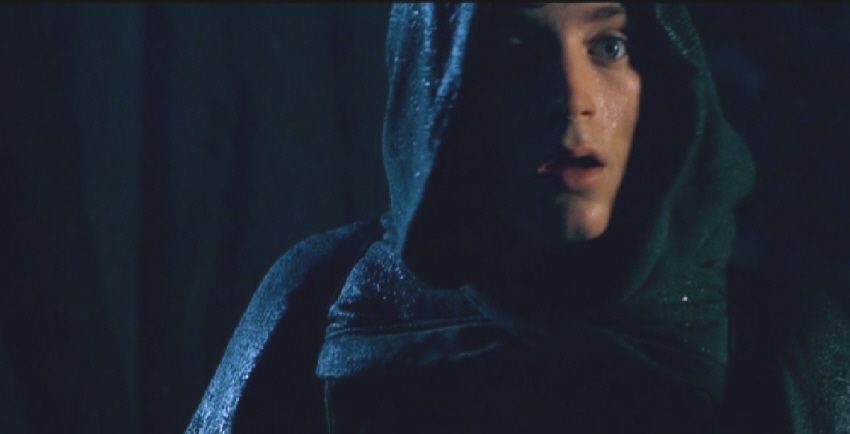 Premiere Magazine:
"Wood's director gives him his share of the credit. 'Elijah would find levels in a story moment that I didn't think possible" Jackson says, recalling the first moment he knew that Wood really "got" Frodo. 'It was a few days into the shoot, when the hobbits arrived at the town of Bree, which is populated by big people. He is four feet tall, in a scary, creepy inn, and he shows a mixture of intimidation and courage that somehow captured the essence of being a hobbit on this frightening adventure. From that point on, we all knew the film we were making."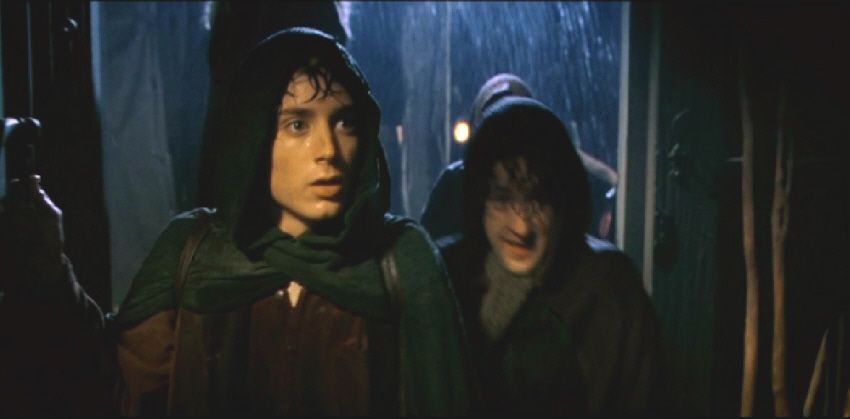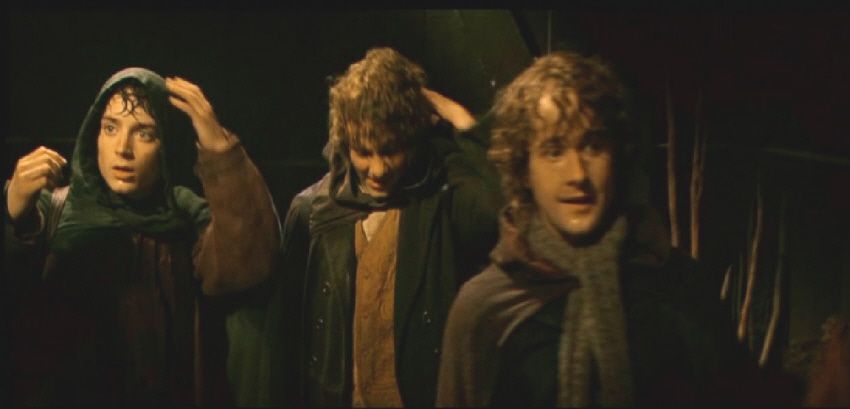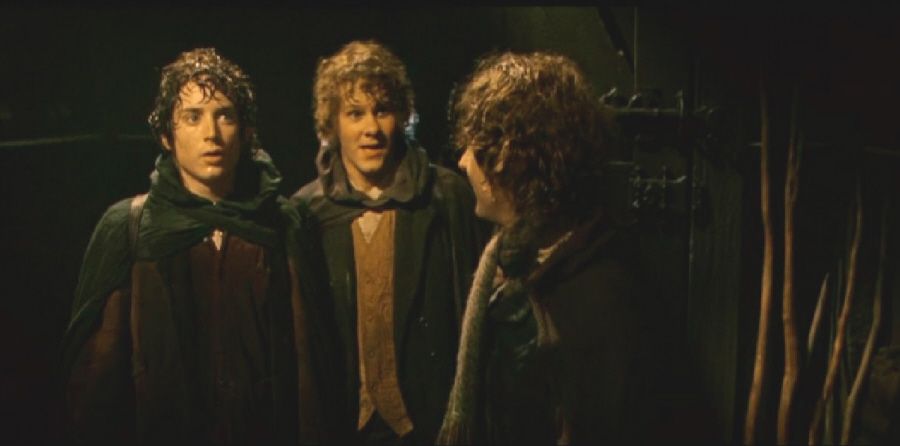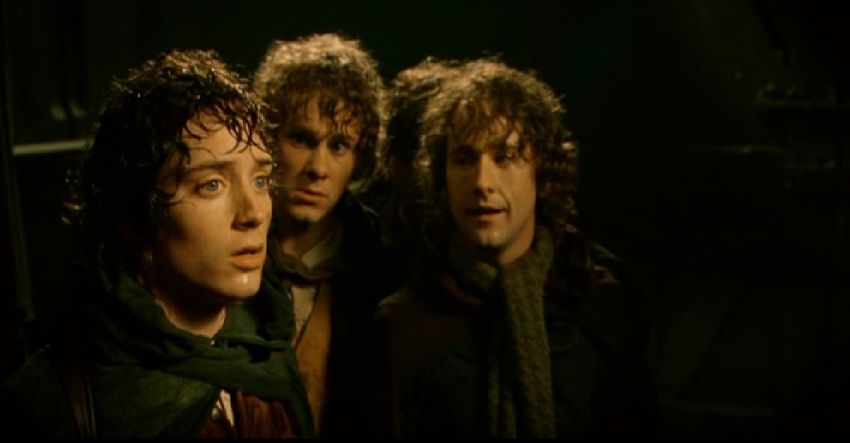 Excuse me!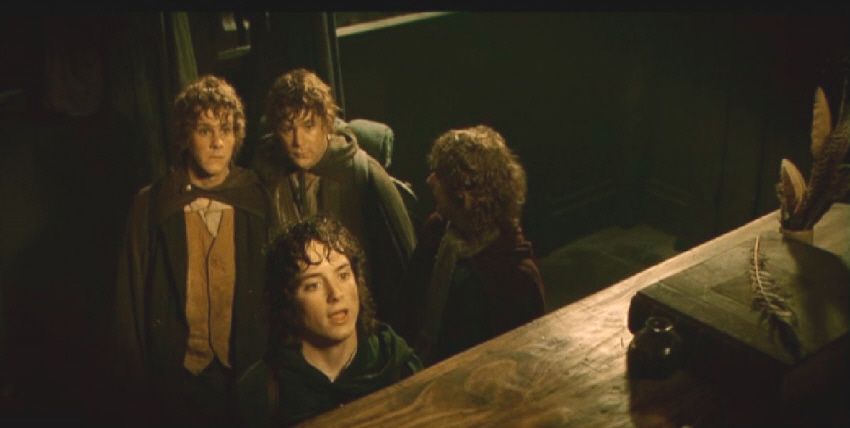 Good evening little masters - what can I do for you?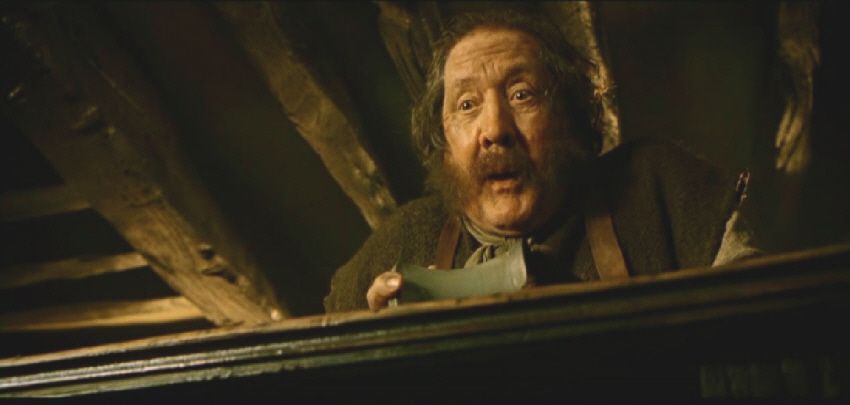 We're friends of Gandalf the Grey - can you tell him we've arrived?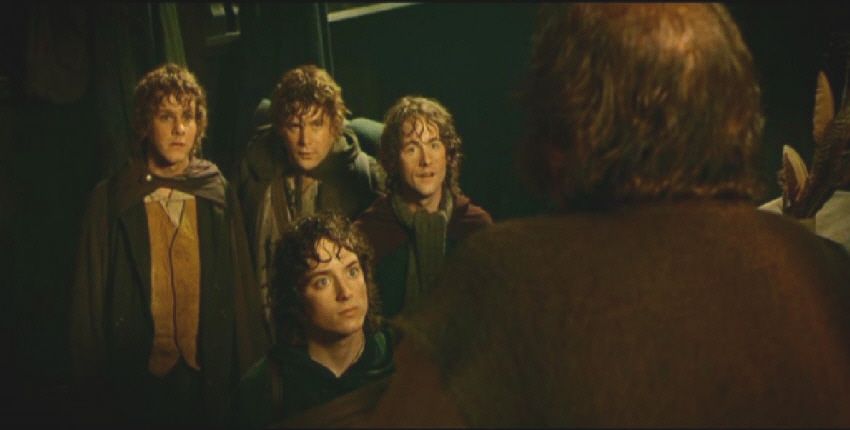 I remember - elderly chap ...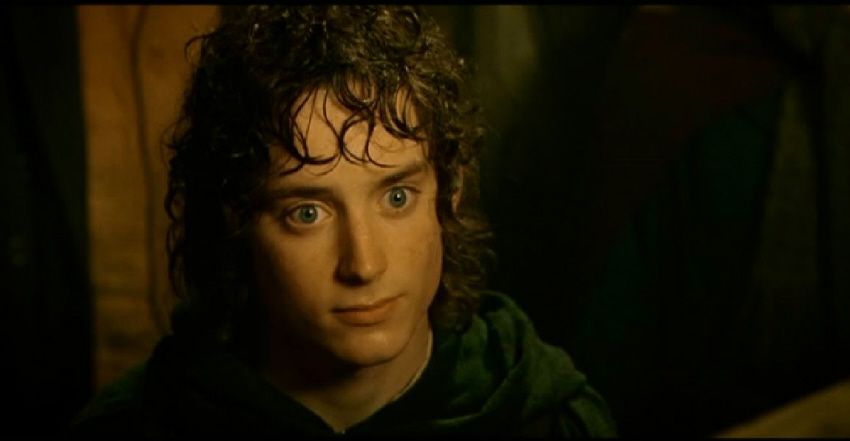 ... big grey beard, pointy hat.



Not seen him for six months!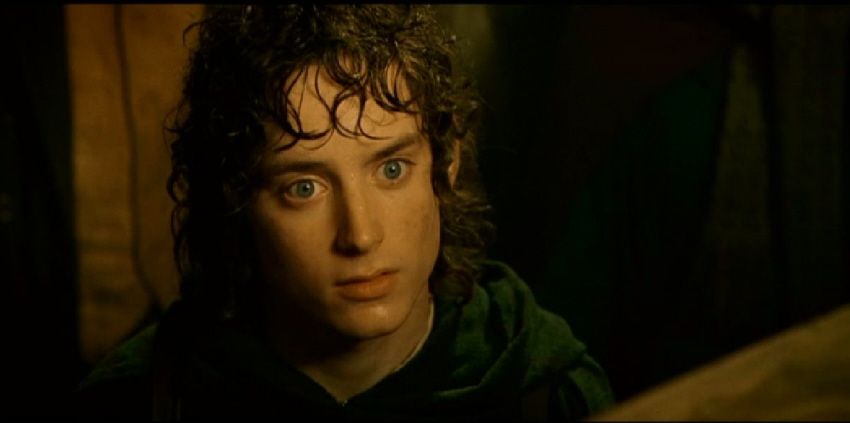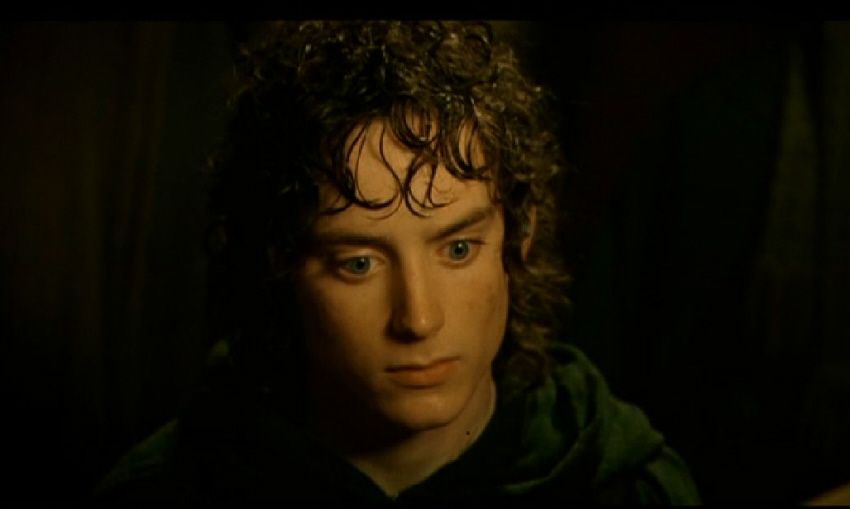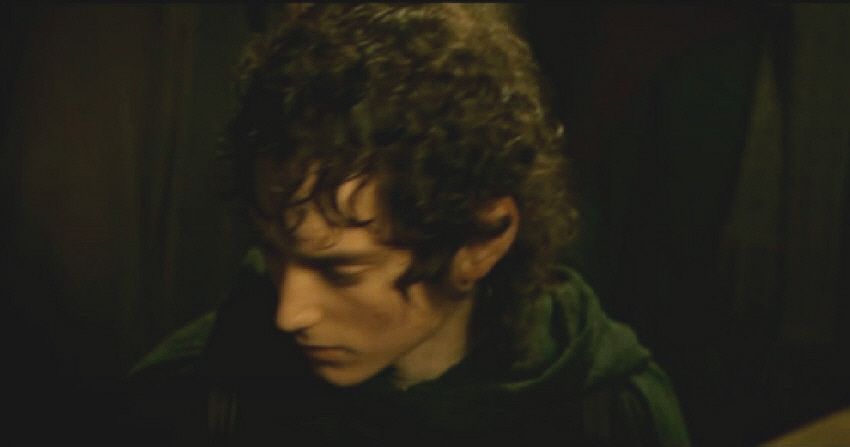 What do we do now?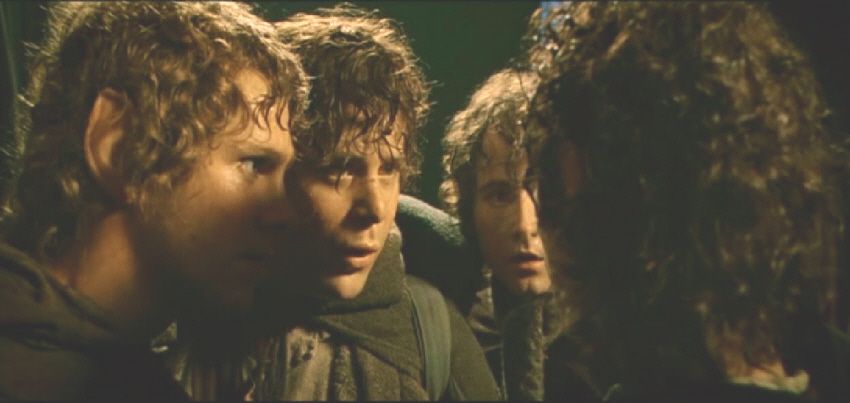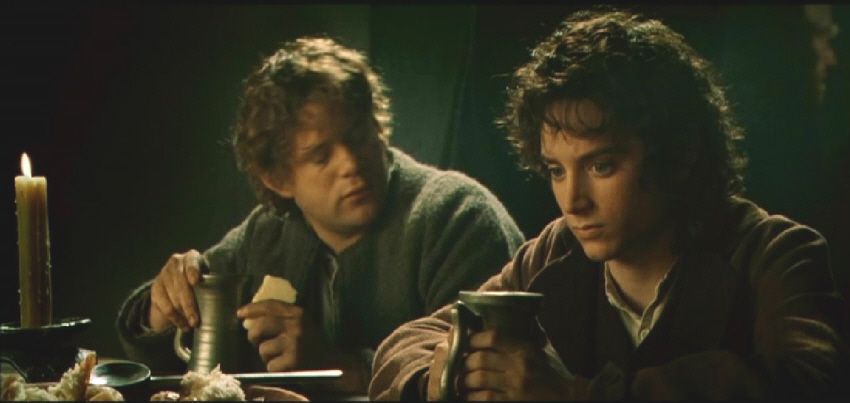 Sam, he'll be here, he'll come.



This, my friend, is a pint!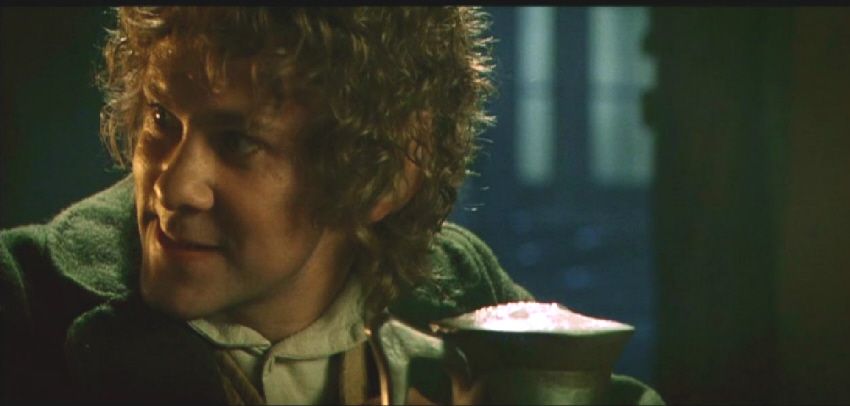 It comes in pints? I'm getting one!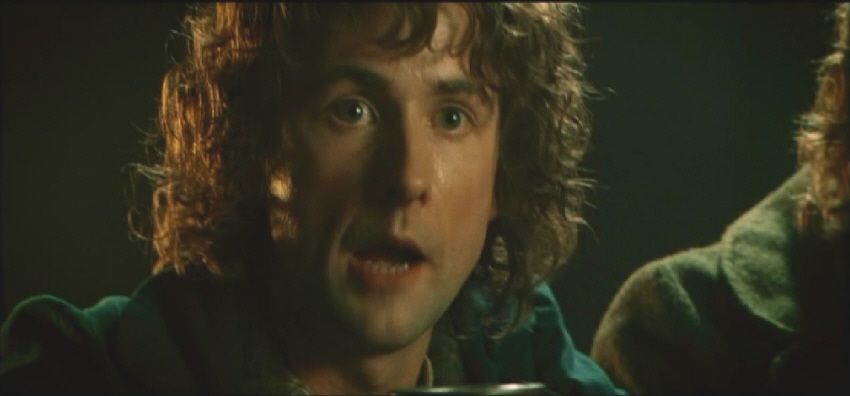 You've had a whole half already!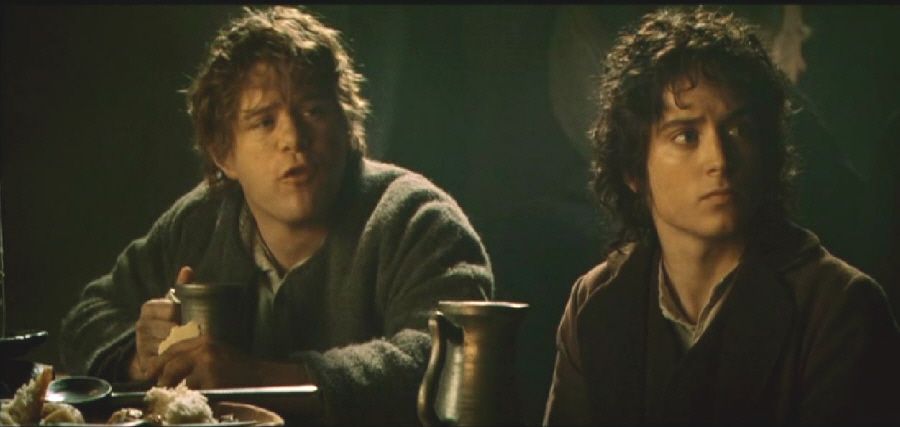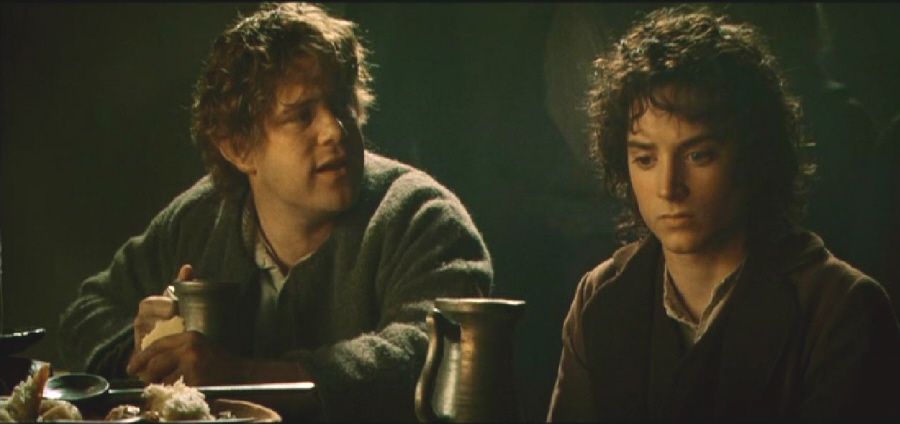 That fella's done nothing but stare at you since we arrived!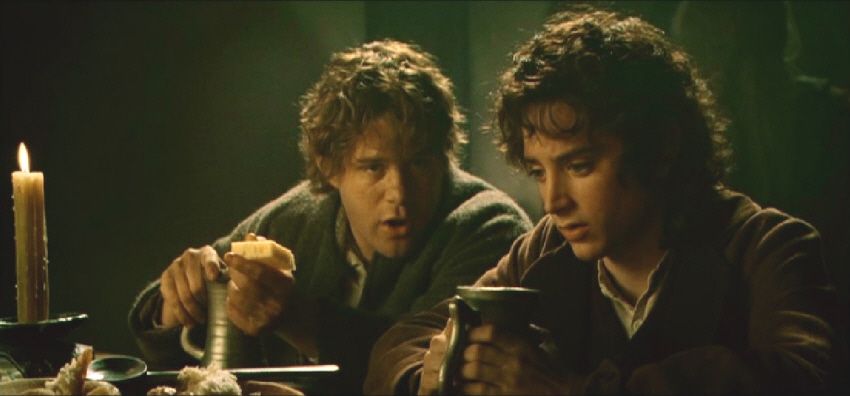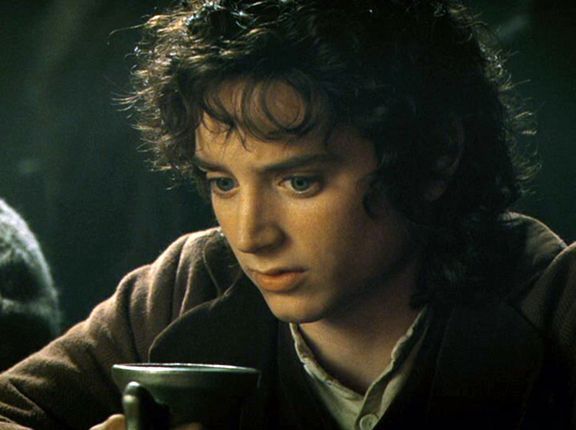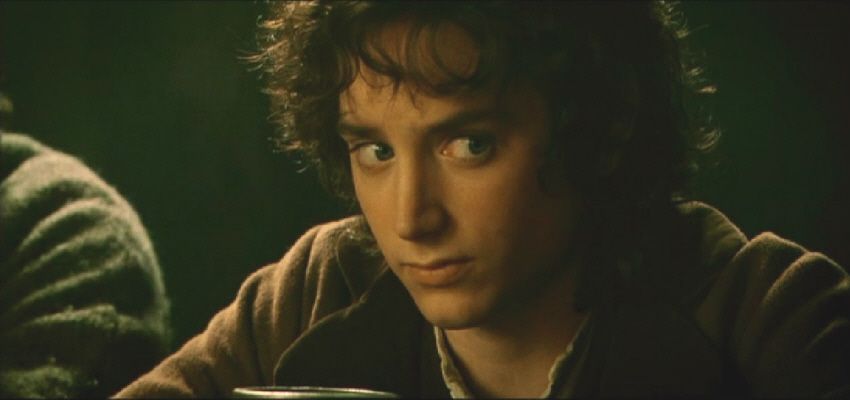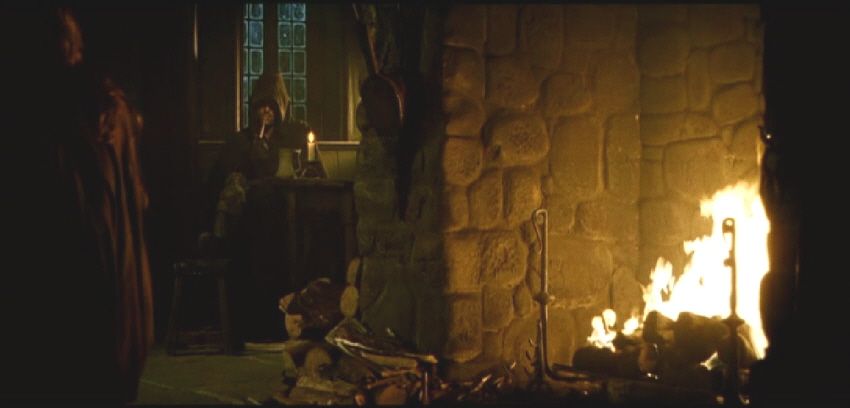 Excuse me! That man in the corner - who is he?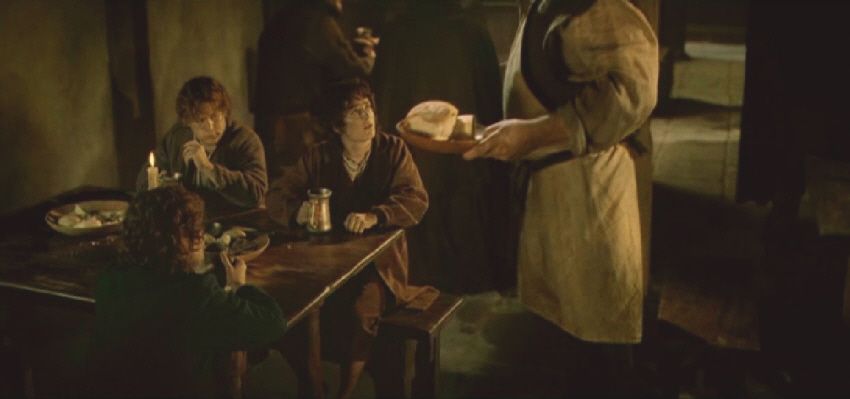 Round here he's known as Strider.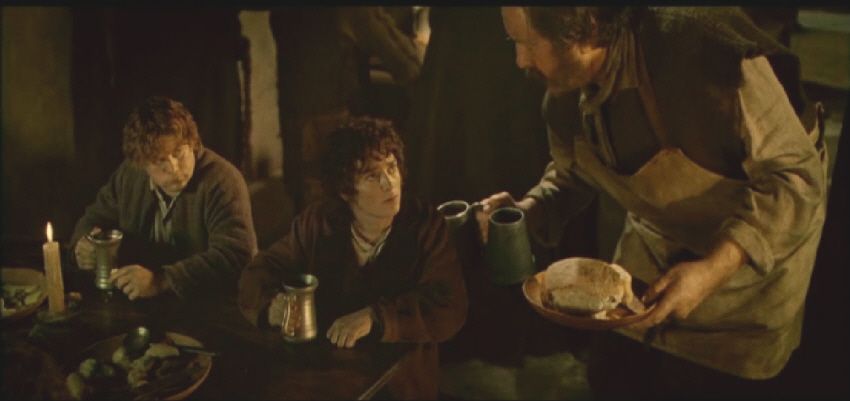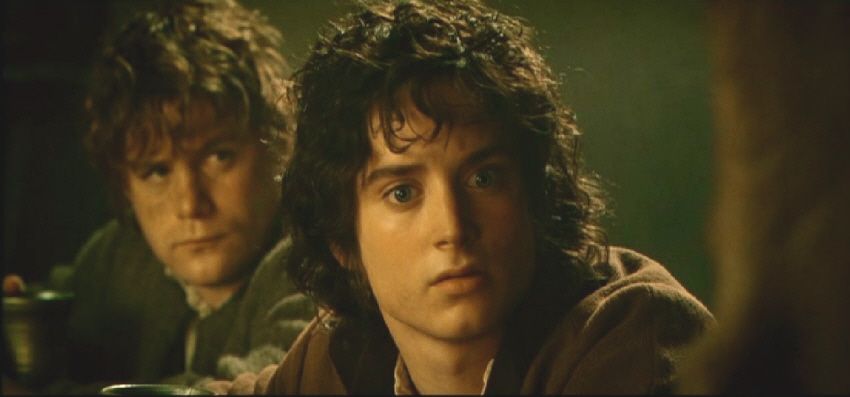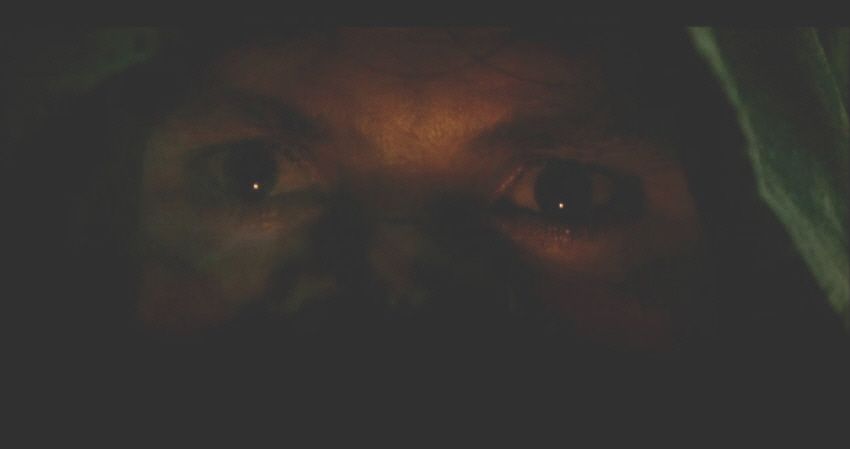 Strider ...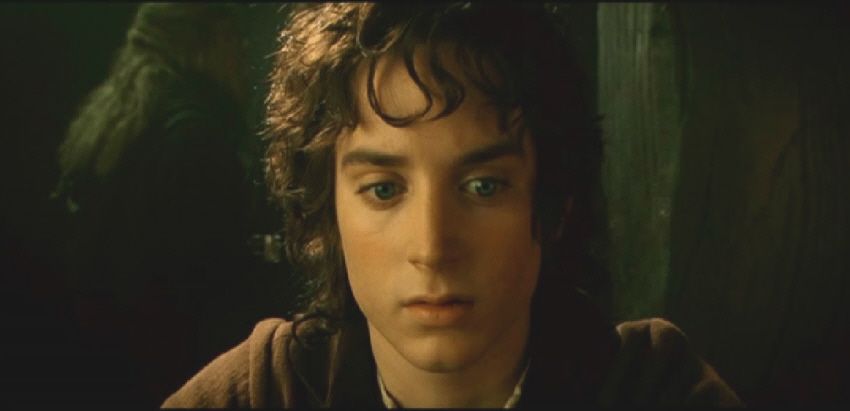 Ian M - DVD Commentary:
"Those shots of Frodo's hands revealing that he bites his nails are very touching. Brave of Elijah to reveal that he bites his nails right down to the quick, except I said to him one day "Do you not mind people knowing you bite your nails?" "No, no" and he just smiled."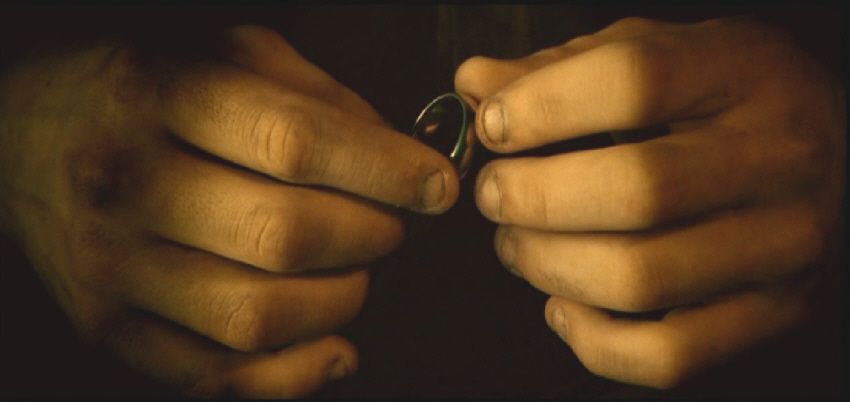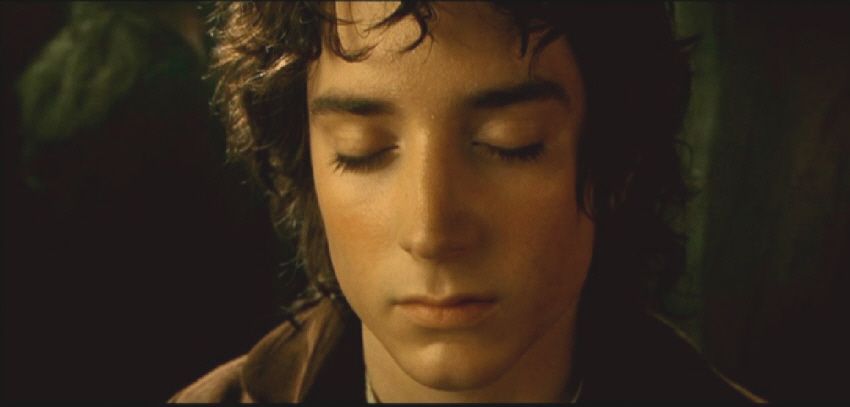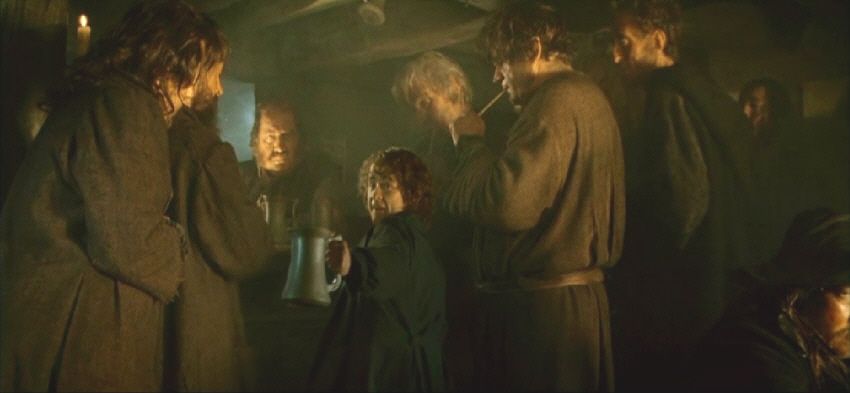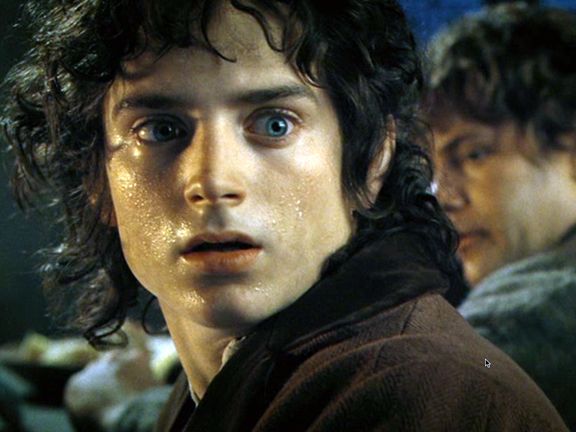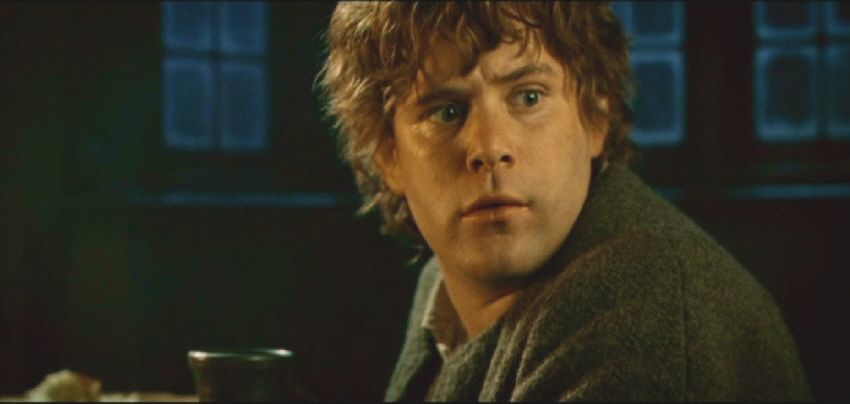 Pippin!!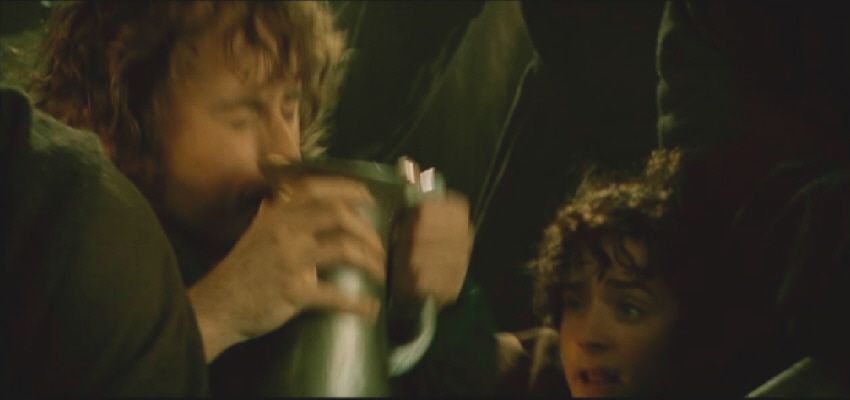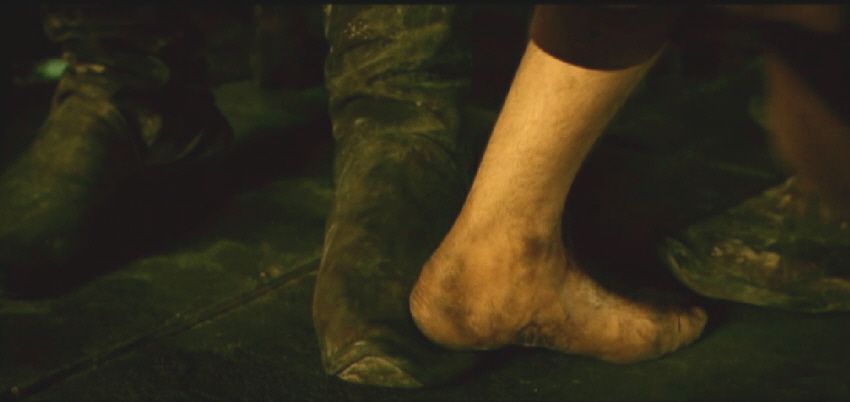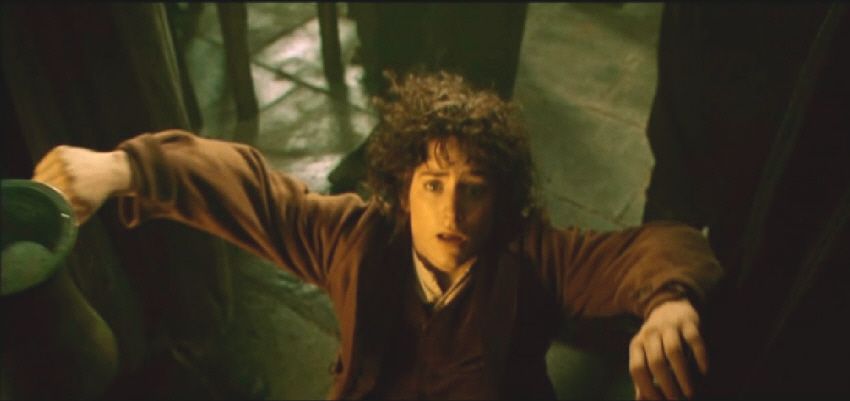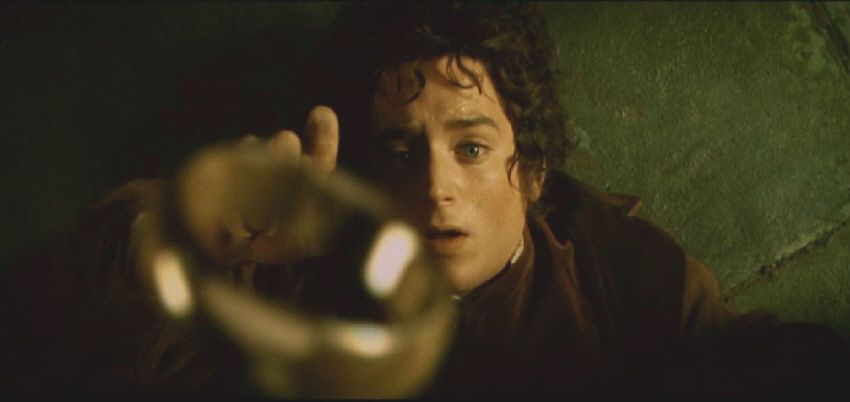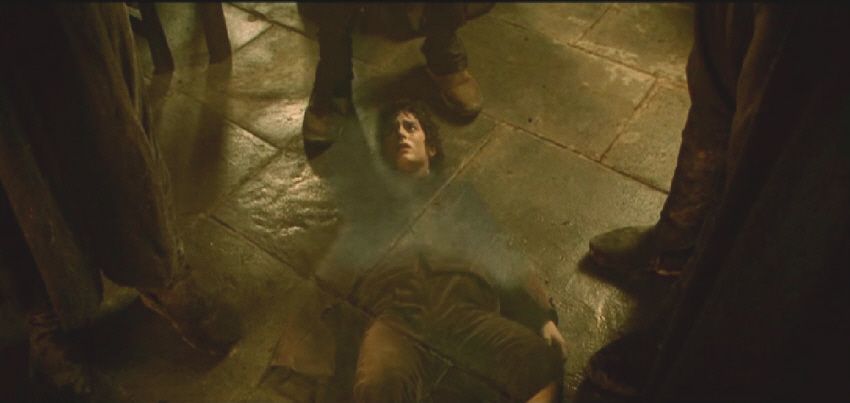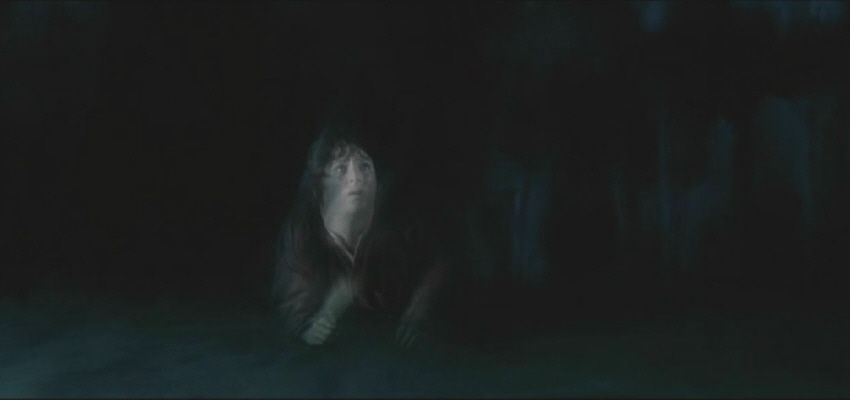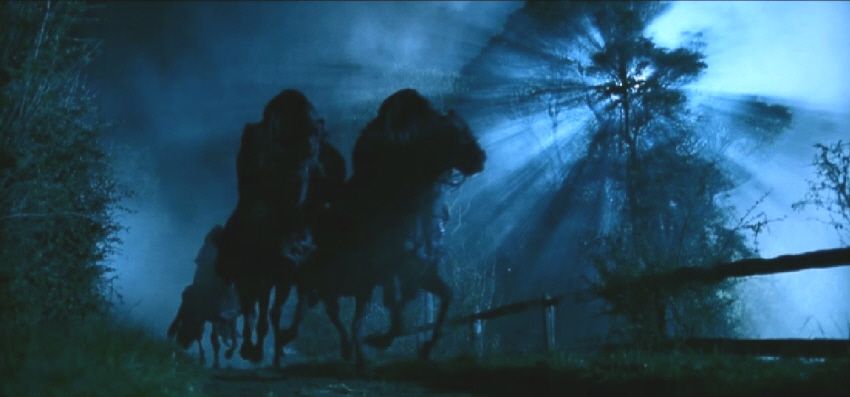 You cannot hide.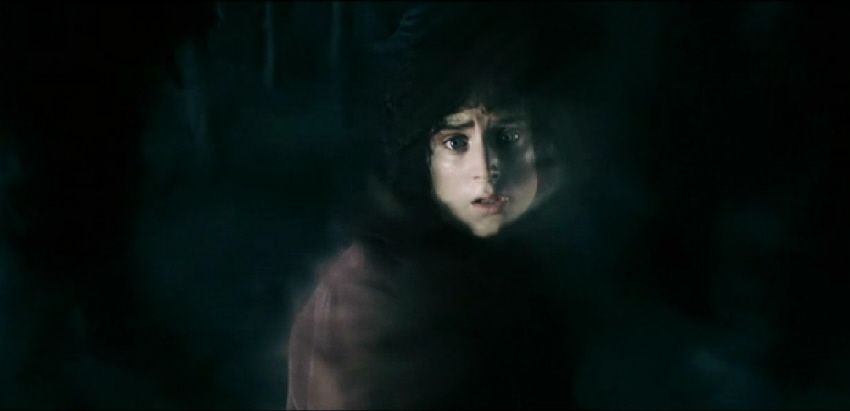 I see you.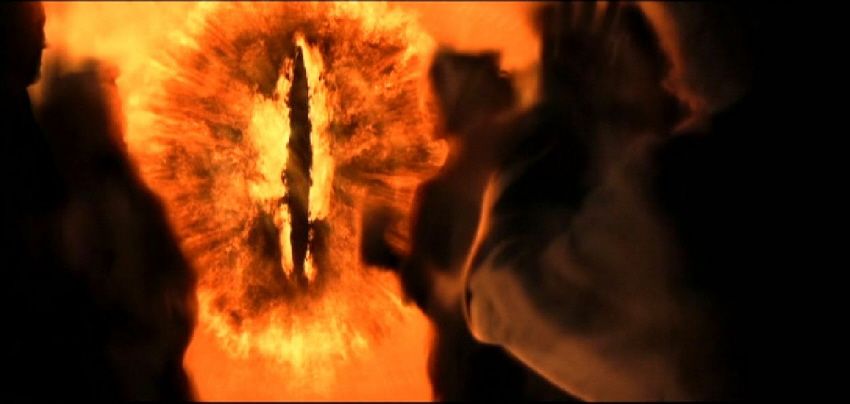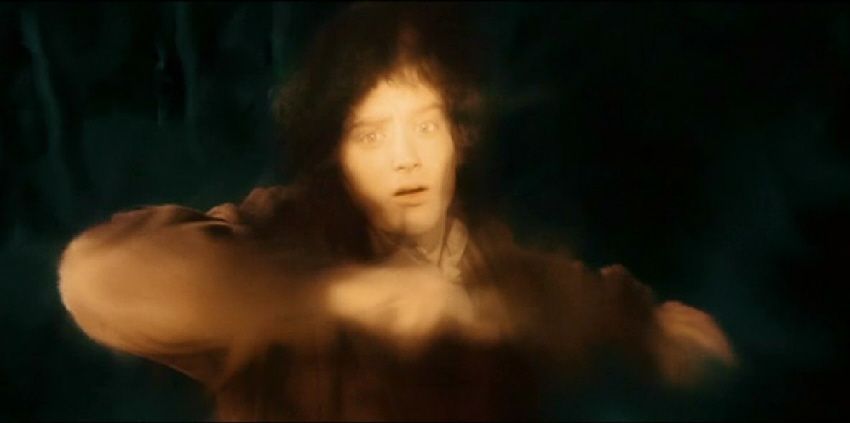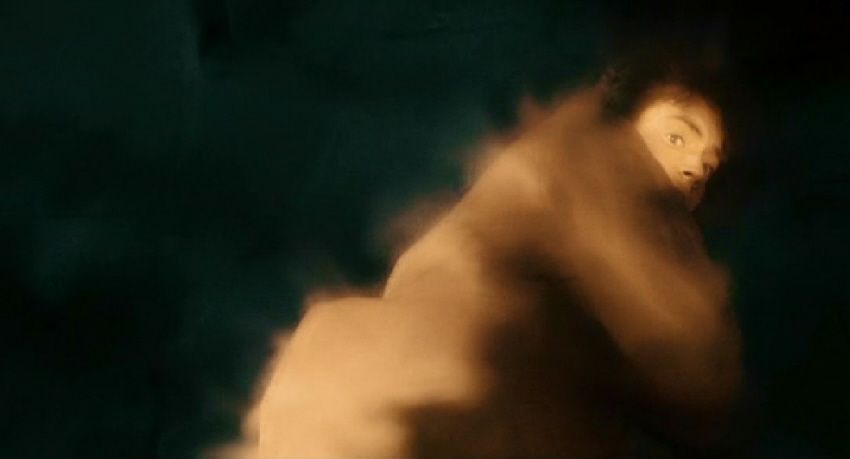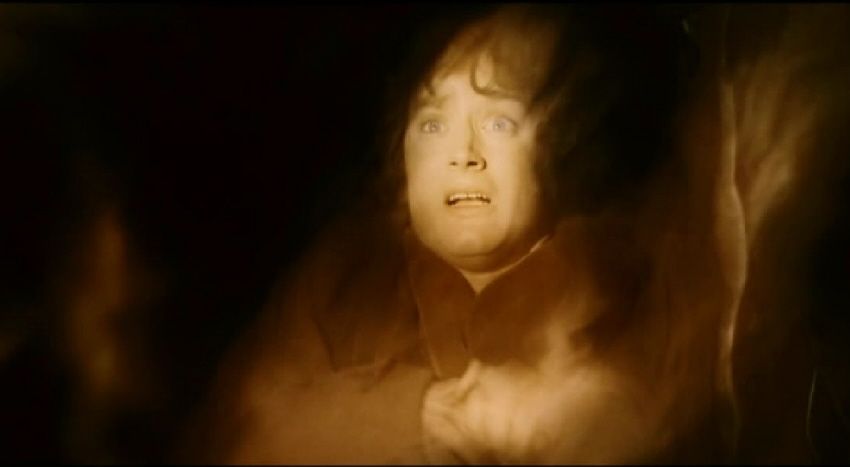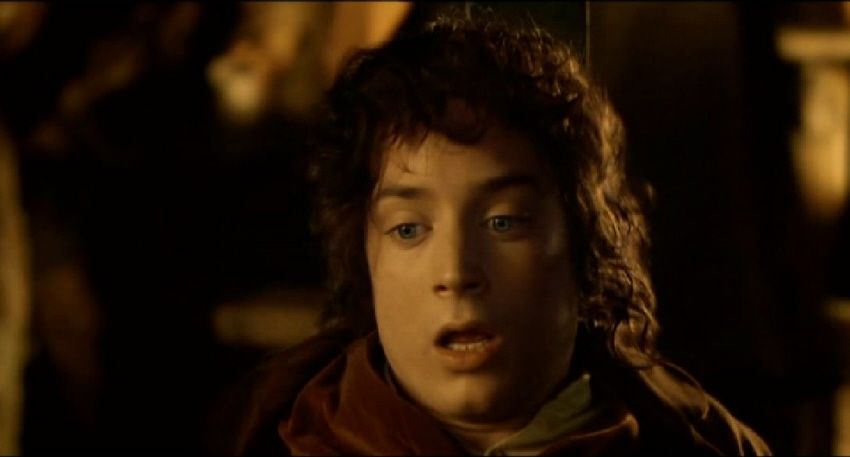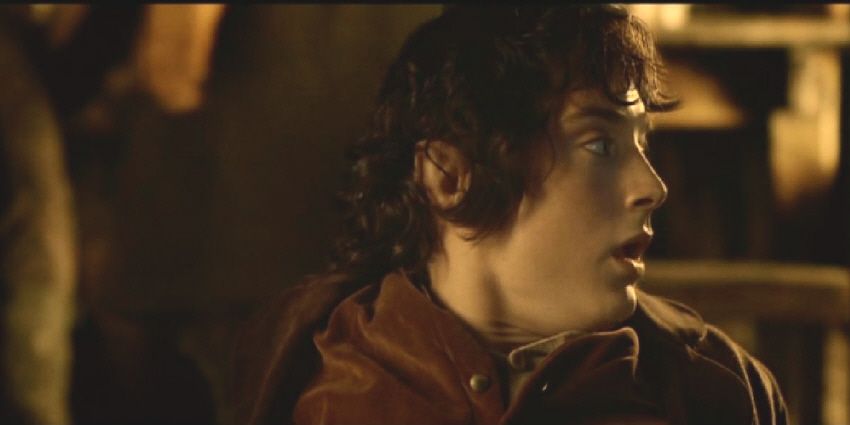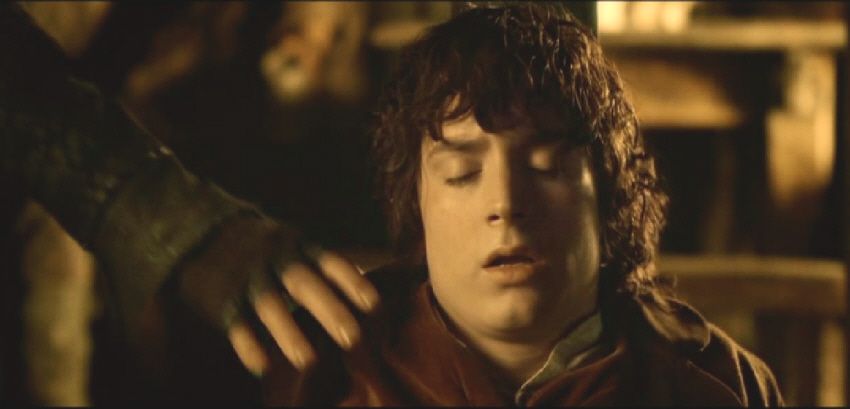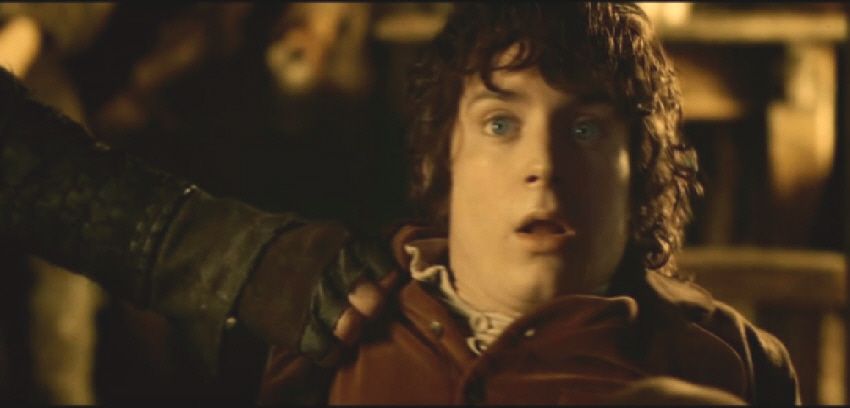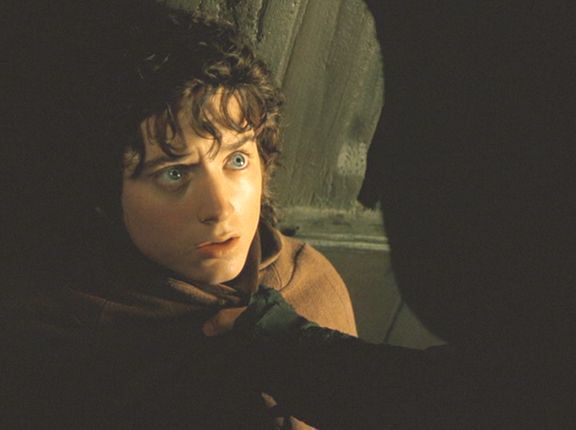 You draw far too much attention to yourself, Mr Underhill!!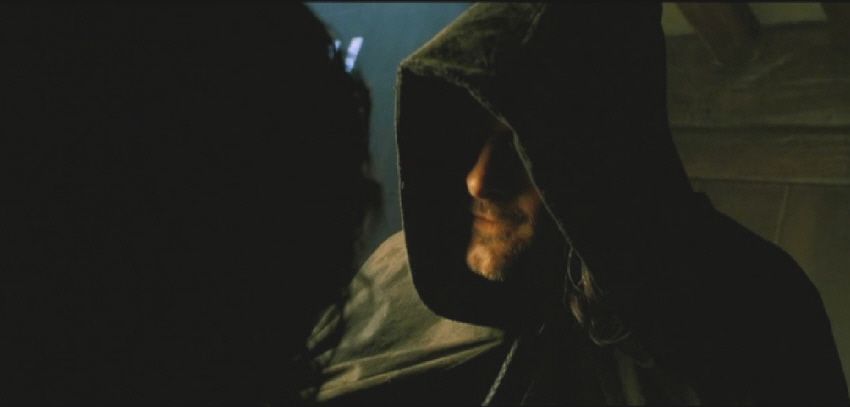 As I'm sure many fellow screencappers will have noted, there's something odd about the following sequence:

Kiran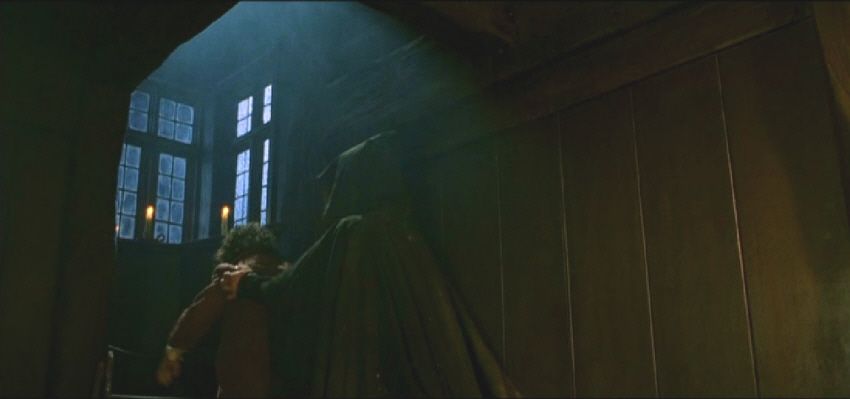 Elijah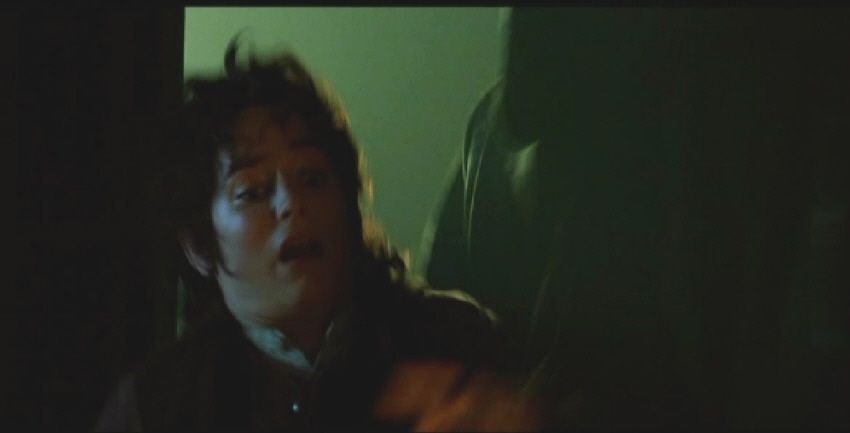 Don't know who this is but it definitely ain't Elijah!!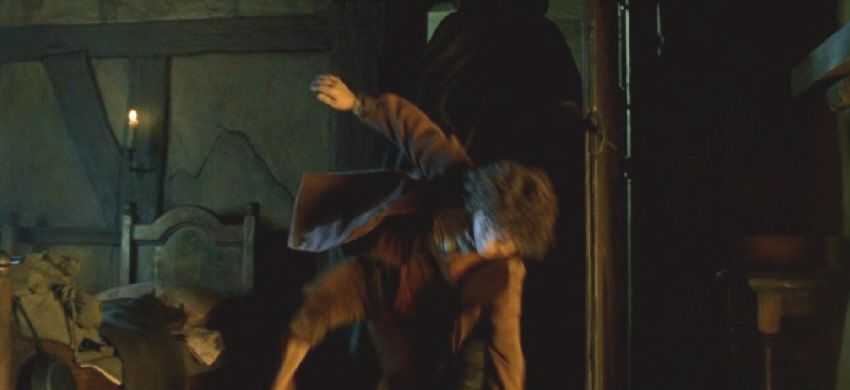 Elijah or mystery man??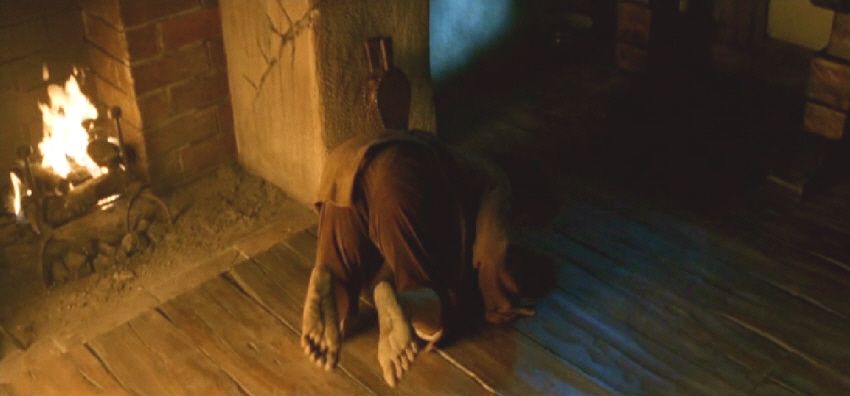 Elijah.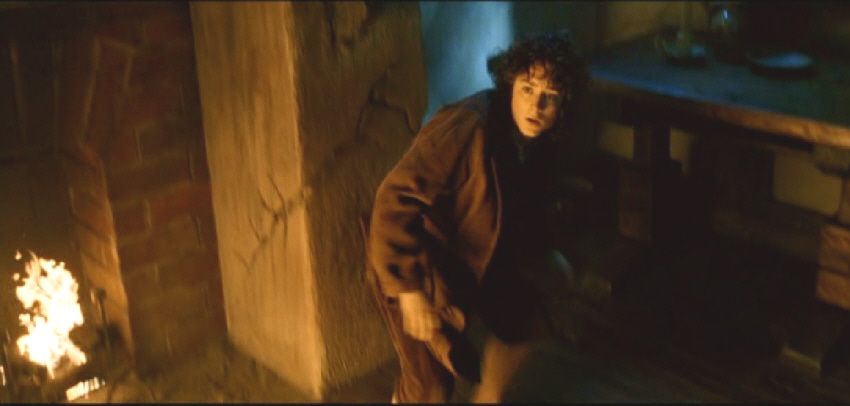 DVD Commentary:
Elijah : One of the few scenes that we actually did rehearse.
Billy : And this is in Sloane Street studios, yes?
Elijah : Studio … E?
Billy : That's right, yeah.

What do you want?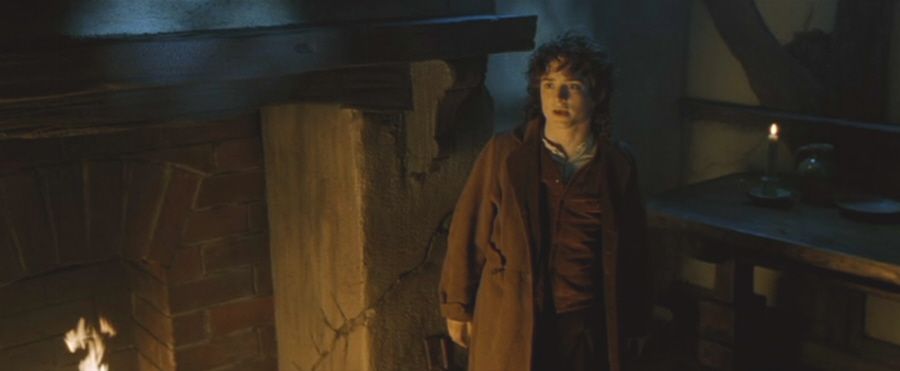 A little more caution from you. That is no trinket you carry!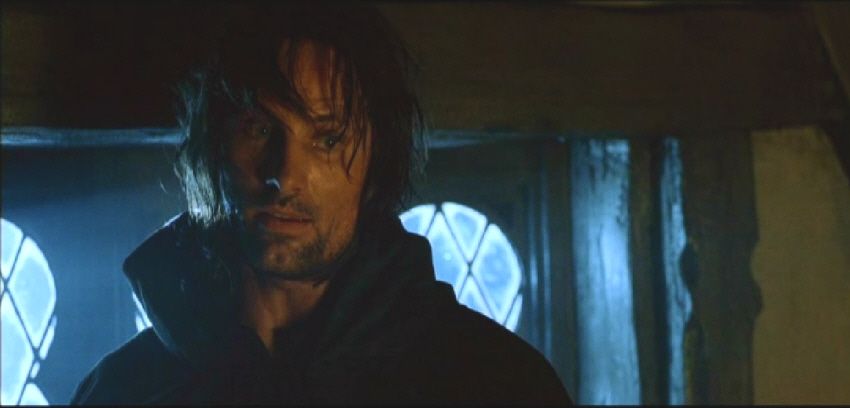 I carry nothing.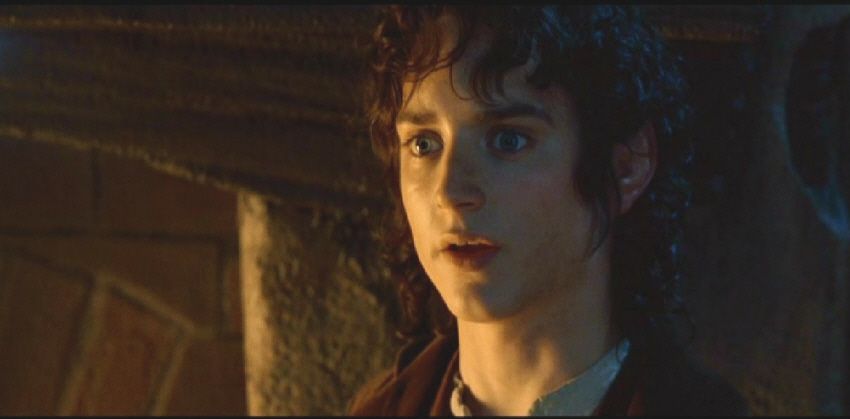 I'll have you, Longshanks!!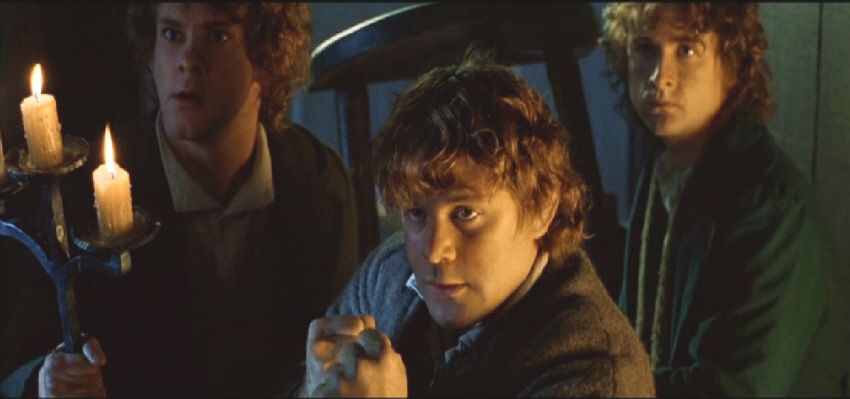 You have a stout heart, little hobbit, but that will not save you.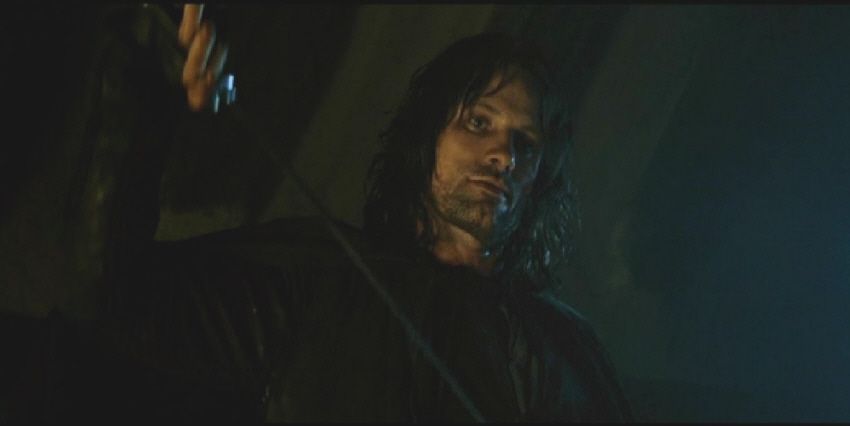 You can no longer wait for the wizard, Frodo. They are coming!!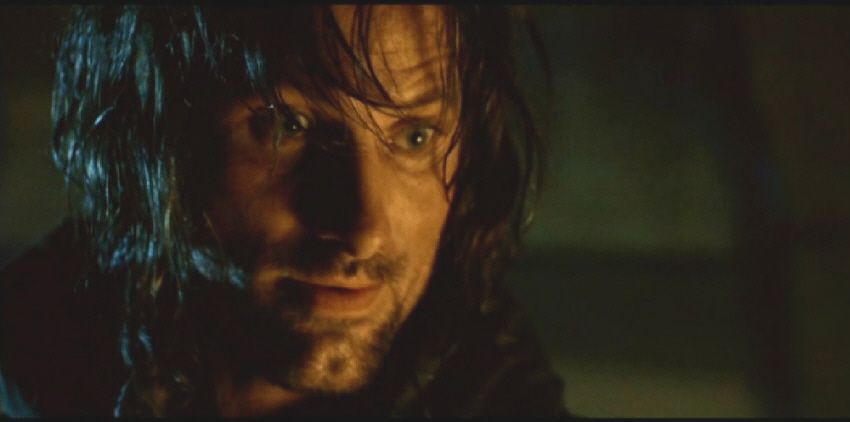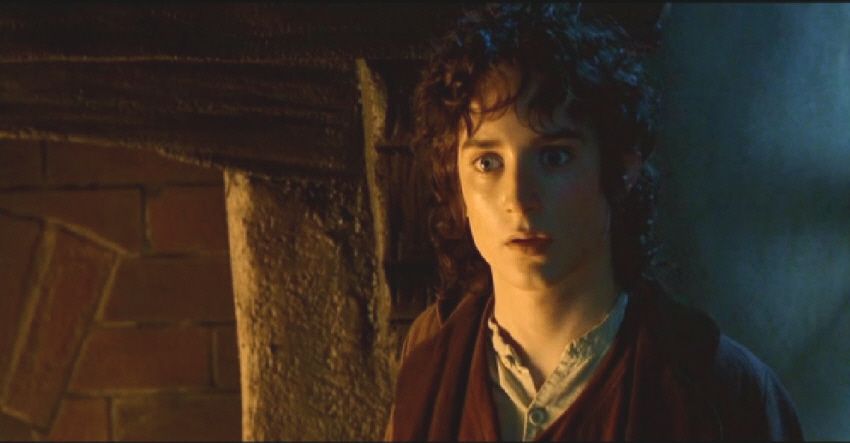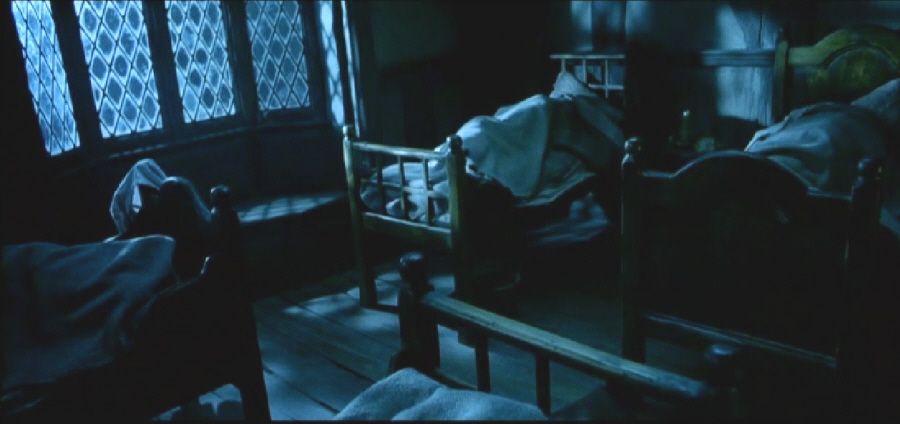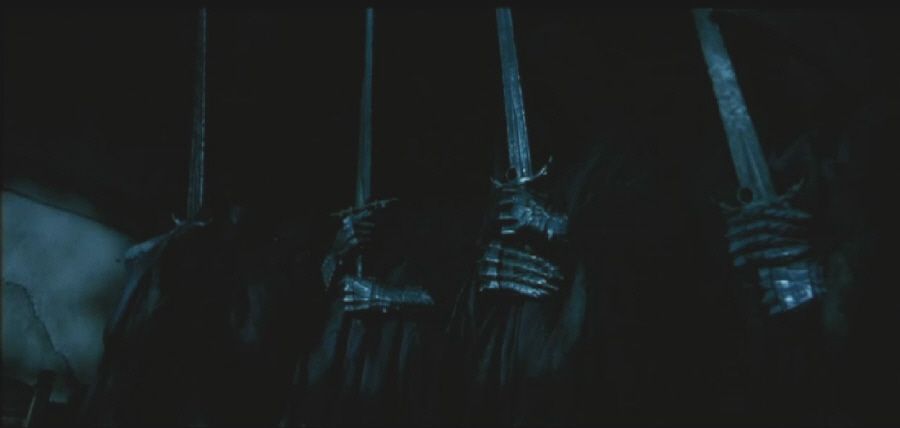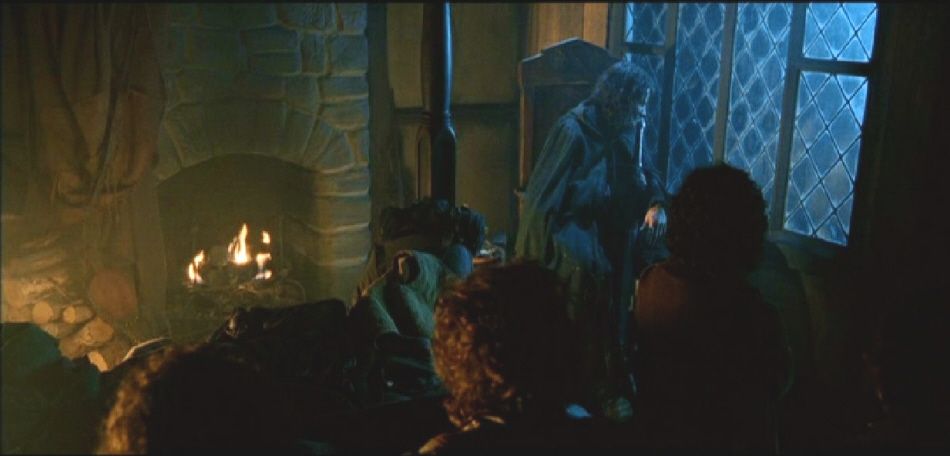 Richard Taylor – dvd commentary:
"This is my favourite moment of acting with Elijah in the first film. As the camera pulls back and the hobbits wake up to find Frodo sitting on the side of the bed, both curious, frozen with fear, unable to sleep, more equipped to deal with an issue than the rest of the hobbits – a moment caught but a beautiful moment to reveal the inner character and strength of the person that we'll come to know as Frodo through the following story."

What are they?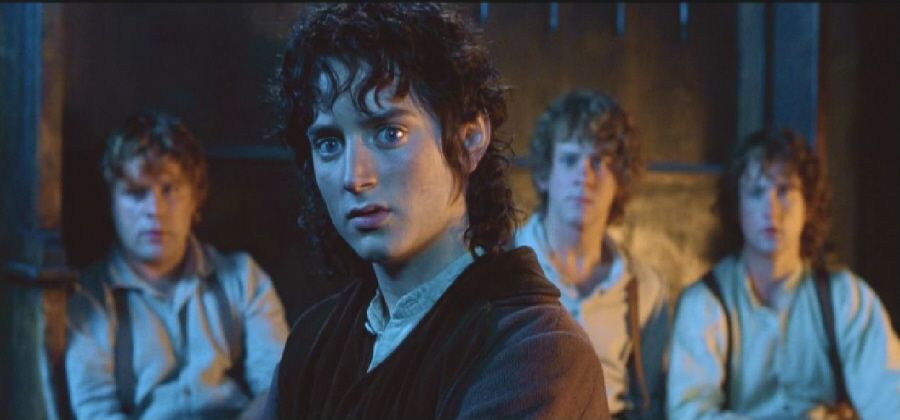 They are the Nazgul. Ringwraiths. Neither living nor dead.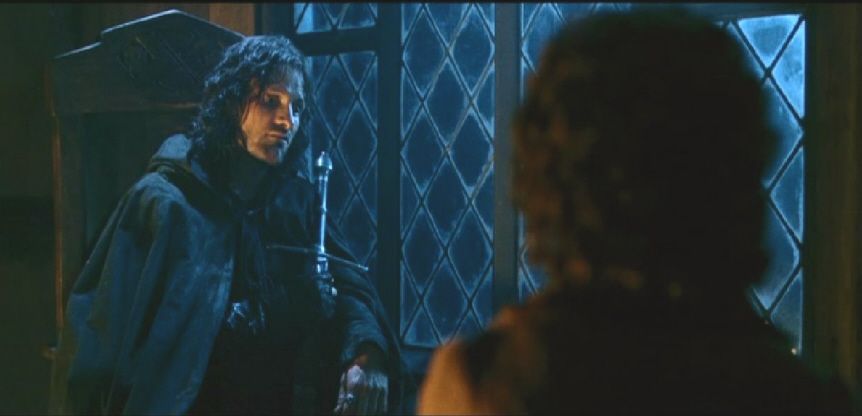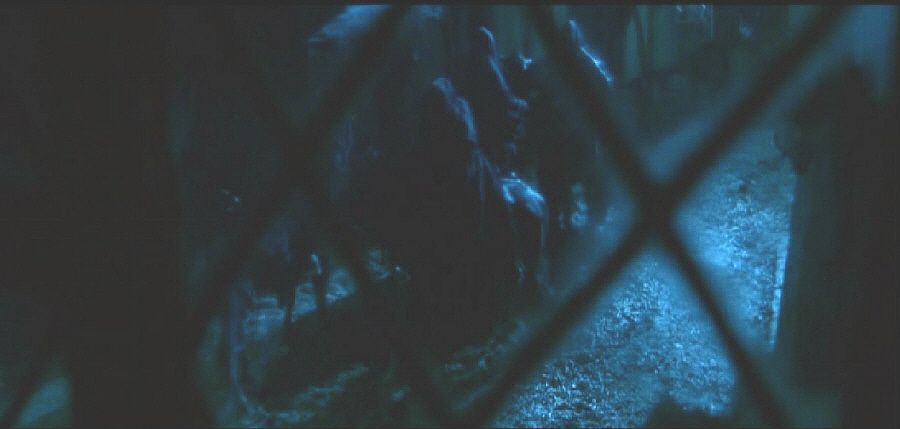 They will never stop hunting you.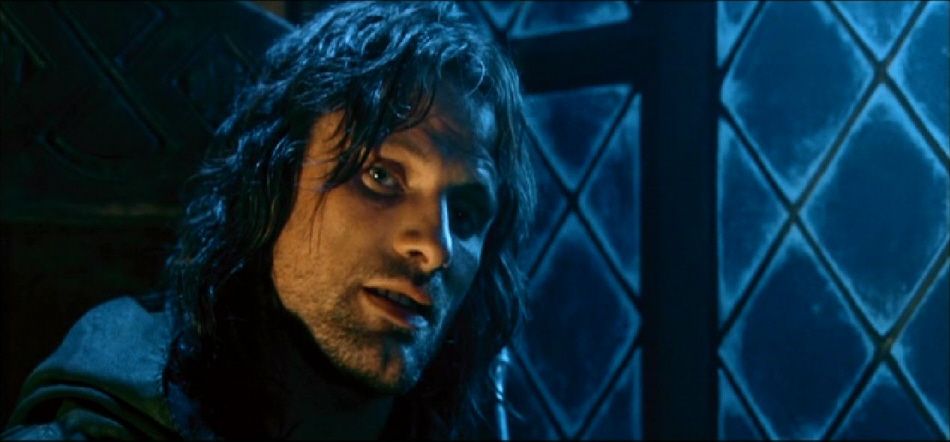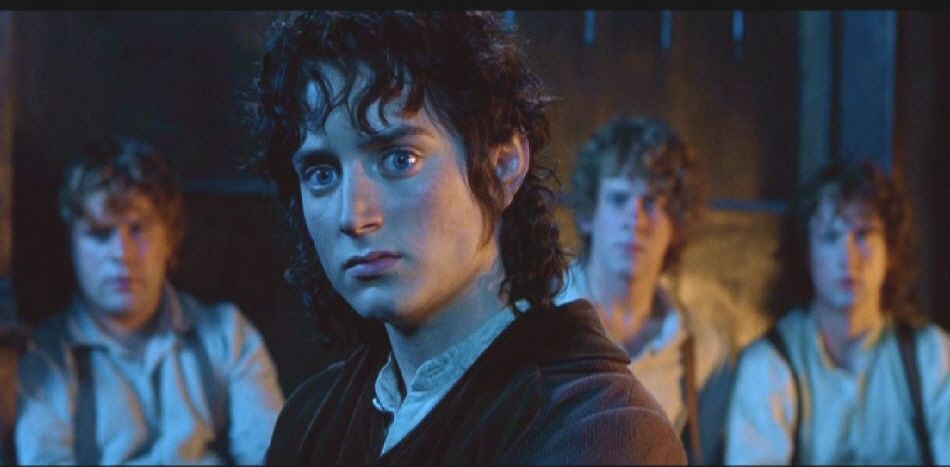 For me the Black Riders are the most nightmarish creatures in the whole trilogy (with a certain spider coming a very close second!). I think it's because they have no faces – there is something so terrifying about that.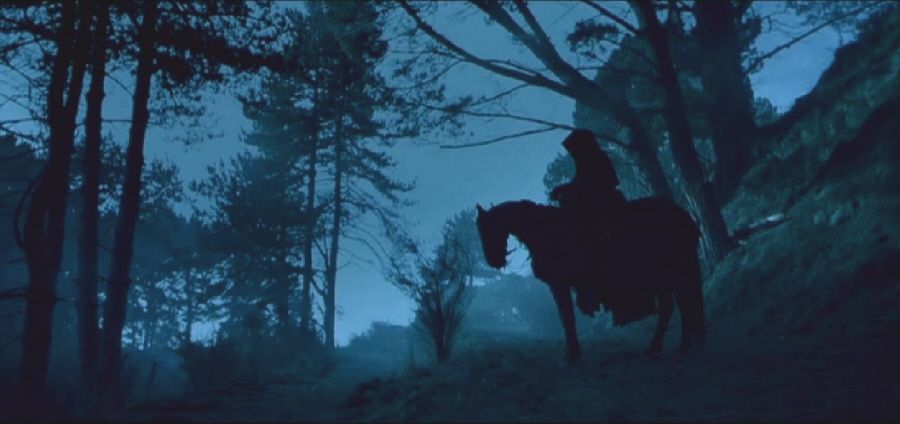 ---
"He's in practically every scene of this three-hour epic, and he manages to keep the audience members glued to their seats for the entire time. That definitely deserves some recognition"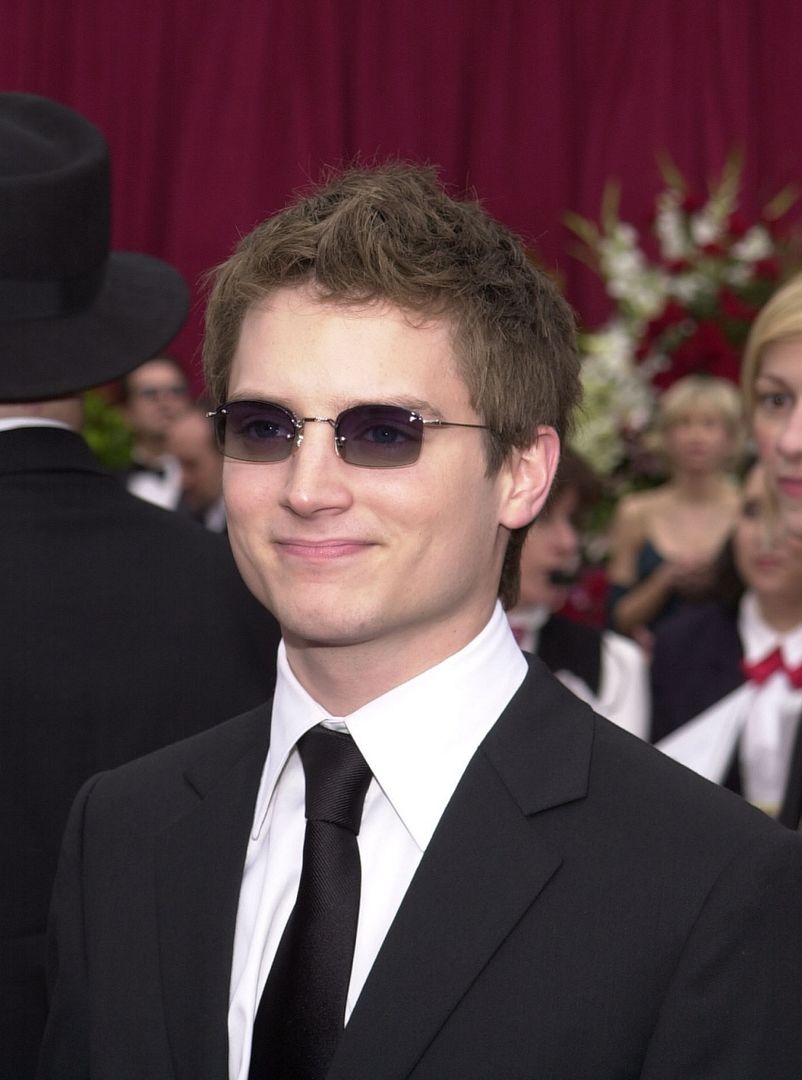 ---


TO BE CONTINUED

LINK TO ALL CHAPTERS:

"A JOURNEY WITH FRODO"
comments: Leave a comment