| | |
| --- | --- |
| Tags: | anniversary |
| Security: | |
| Subject: | Belated thanks and an anniversary |
| Time: | 07:13 pm |
First, I don't think I've yet thanked
verangel
for the Christmas card which actually arrived more than a week ago, I'm ashamed to say. What a beautiful pic, I couldn't stop staring at it!! And
ladysnaps
- your card arrived last week. So gorgeous!! Many thanks, both of you:)
Eight years ago tonight, I saw FOTR for the first time. I had sat as one transfixed throughout the film, totally mesmerised by Frodo and transported by the whole experience. But it was with this final scene that realisation dawned - my life would never be quite the same again.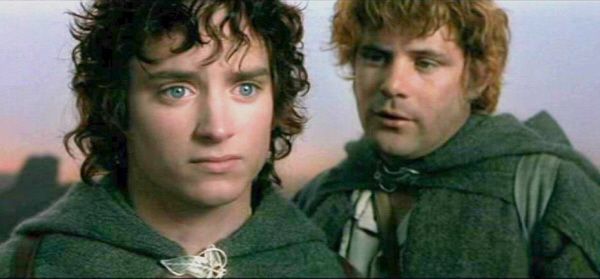 Right, I really must concentrate on something for the big day on
elijahsbirthday
now - can't believe it's only two days away!! I spent so long working on my 'meeting Lij' post for that com that it's sort of crept up on me!!
comments: Leave a comment