| | |
| --- | --- |
| Tags: | a journey with frodo |
| Security: | |
| Subject: | A Journey With Frodo: Ch33: Hobbit Invasions! |
| Time: | 12:08 am |
Yay - I like it when Froday and completion of a 'Journey' chapter co-incide! I'm cutting it a bit fine though with less than ten minutes to go - at least here in the UK!
ETA: Damn! It's no longer Froday here - but it is in some parts of the world:)
This chapter covers the hobbit invasions of the 2002 MTV Movie Awards and the San Diego ComiCon. And Frodo has reached Weathertop.
For anyone unfamiliar with my pet project, 'A Journey With Frodo' (a work in progress) is the story of Elijah Wood's experience in becoming Frodo, from back in 1998 when the LOTR movies were just a whisper up to the triumphant Oscars of Feb 2004. In reliving Elijah's journey, and mine, I am using everything I can lay my hands on - behind-the-scenes material from the various dvd's, magazine articles, books, internet sites, tv coverage, word-of-mouth info, etc. Previous chapters can be found here:
"A JOURNEY WITH FRODO"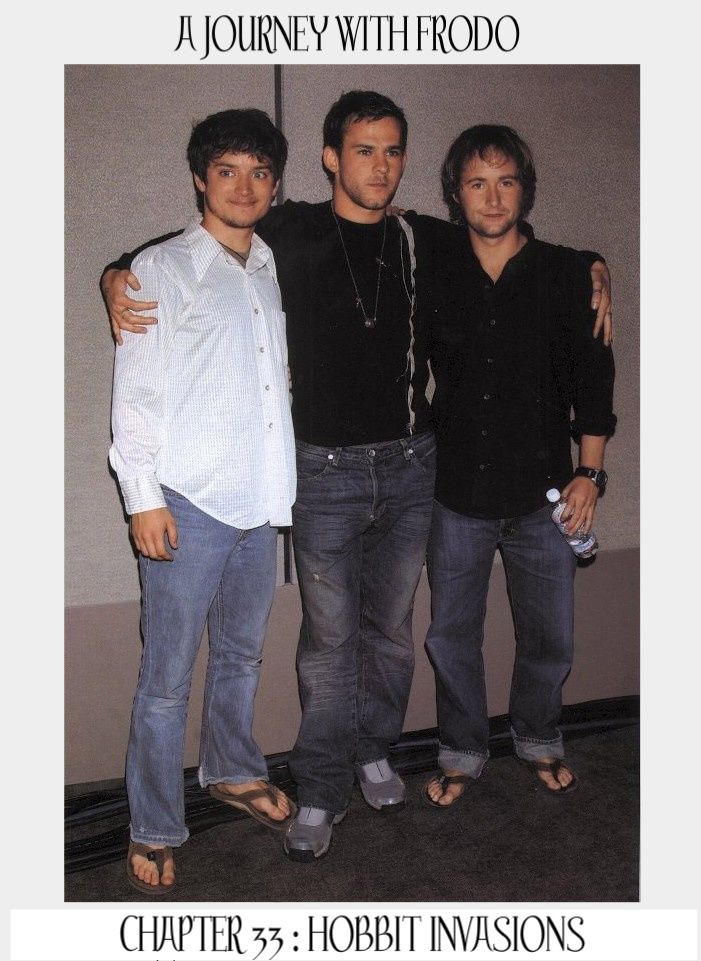 ---
26 May 2002 - The Osbournes:

While Elijah was still busy in New Zealand with pick-up filming for 'The Two Towers' he was also popping up on tv screens elsewhere. Firstly, he appeared in an episode of 'The Osbournes' with his sister, Hannah (renamed Joanna by this article lol!) who is a friend of Kelly Osbourne: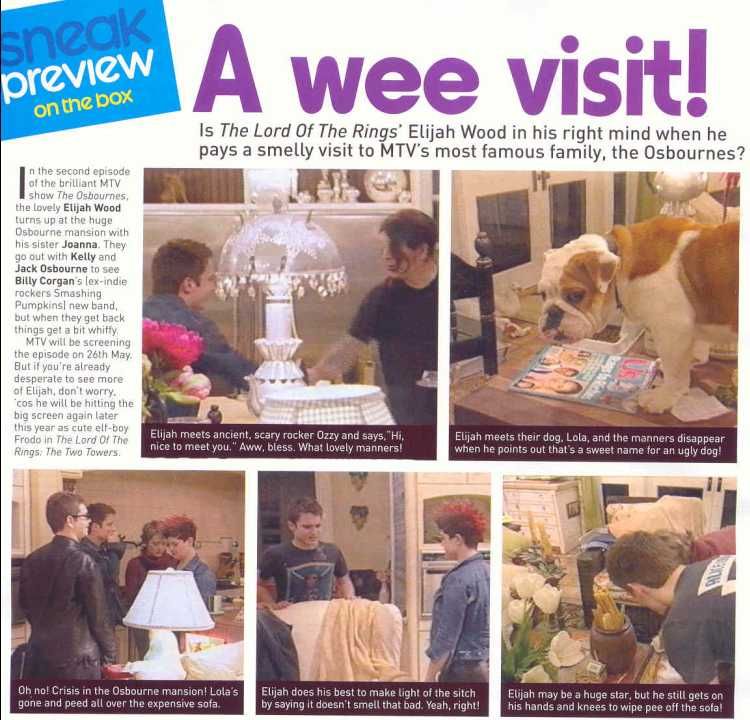 ---


01 June 2002:

And then there were the MTV Movie Awards. Before the actual show we were treated to a wonderful taste of hobbit life!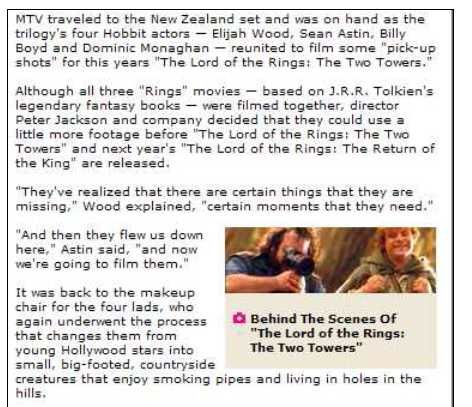 "This is a little taste of what we have to do everyday as hobbits."



"First day back at work, Elijah."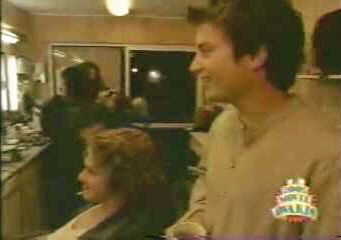 "I know right! May 2002 - we started in October of 1999!" Giggle.

"Hobbits don't have facial hair."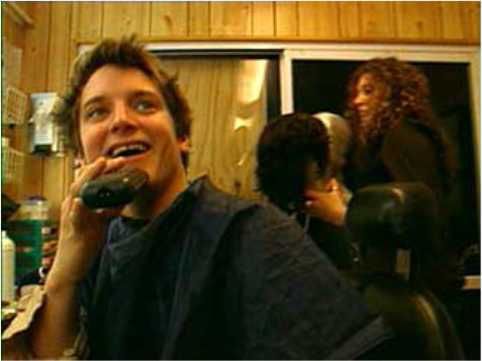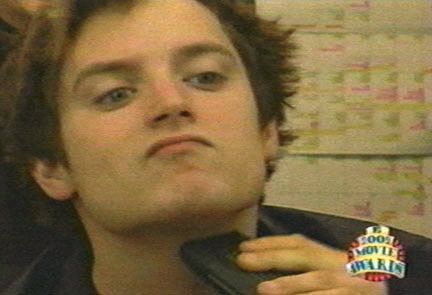 A greeting from Sean: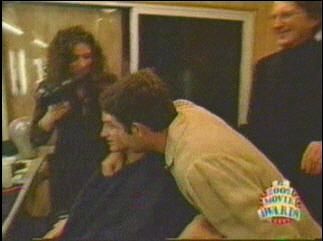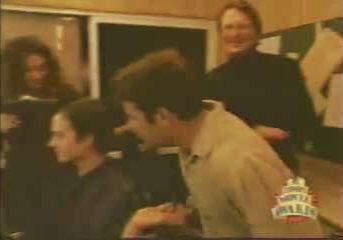 "You know after this movie, I could probably give lessons in all of this!!"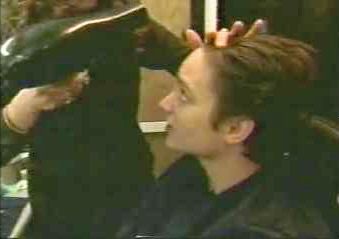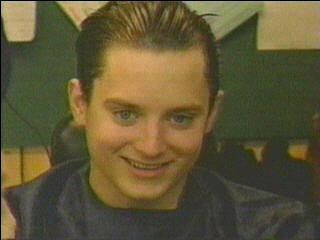 "We did this for film one, and we're doing it for film two. They've been cutting it together and having a proper look at it and in that process they realise that there are certain things that are missing, certain moments that they need."

"This is my nose prosthetic!! Frodo had a nose ... These are actually ears!"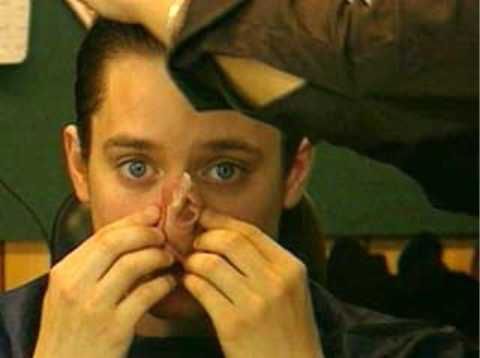 "This is the wig. This is the defining Frodo moment."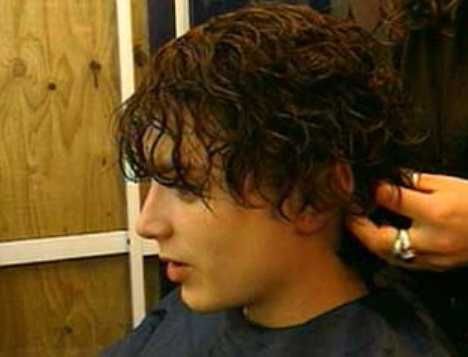 "Here we have the feet. This is the mythical legendary feet and is the real truly defining hobbit characteristic."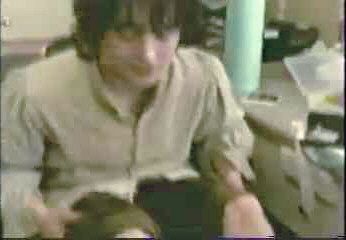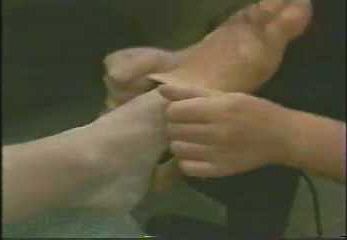 "I have probably the sweatiest feet of all the hobbits. Because of that the glue tends to melt making it quite slippery."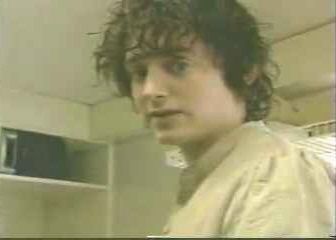 "My hobbit transformation is complete. I now have my feet and all of my wardrobe including my sword which is fantastic. I'm just about heading into the set now and I can't let you in cos it's all top secret. So you're gonna have to wait til the movie's released . I'm sorry - I have to leave here. Bye!"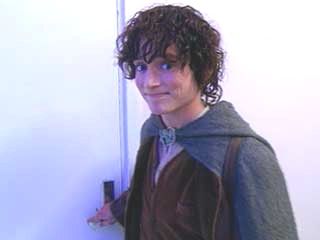 Elijah was nominated for best male actor but lost out to Will Smith:(

But FOTR got best movie:)

"In keeping with the irreverent spirit of the award shows, LOTR director PJ did a victory dance of sorts with his lead Hobbits – all in costume – and producer Barrie Osborne in his videotaped acceptance speech. 'It's really amazing timing' Jackson said. 'We're doing some extra shooting in NZ for TTT and we just won this award!! After lunch, we're going to work a lott harder, arent ' we?', he added enthusiastically, looking at the others, as Boyd piped up .. 'And win again next year!!'" (LOTR Fan Club Mag)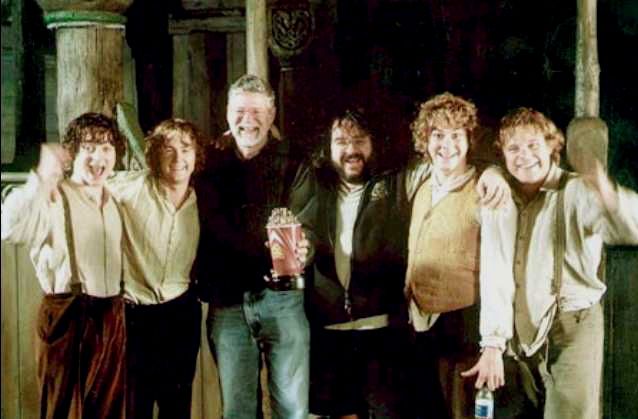 ---


3 August 2002 - San Diego ComiCon

There was a huge surprise for those LOTR fans attending this event. They were aware that Dom would be attending and hosting a breakfast that morning. But later, during the LOTR Panel, two unexpected guests turned up!

But first, at the breakfast, Dom had some interesting things to say:

Fan Report from theonering.net:

"Susan (Moochelas) asked if he ever surfed the web or the boards. He replied that he and Elijah definitely wandered around the boards and when asked which ones mentioned TORn and then went on to talk about him and Elijah having registered with fake ids on Billy's boards when he was doing an online chat on there. Dom talked about surfing the internet and saying how scary it was reading a report that "'We went to a water park' and we're like 'How did they know?'". He said that he, Elijah and Billy were pretty Internet-savvy but that Viggo hadn't really caught on yet.

Another fan asked about what happened when Dom and others got stuck in the snow. "That was great, man. It's those days that are hard work. It's cold, it's wet. Now it's one of my fondest moments. We were filming in the New Marshes. It got cut from the movie at the last minute by some dickhead at New Line" This last point gets a huge laugh and cheer - it seems I'm not the only one amazed by the attitude and general unfriendliness of the staff manning the New Line booth in the convention! Dom goes on. "The snow was as big as my palm. We were in to our knees, getting pushed in by Viggo every 2 minutes. Carol says we have to wrap. Peter didn't want to and we didn't want to but we had to as it was getting so bad. We head back to the hotel which takes 40 minutes. We end up sitting in the laundry room in the hotel and Viggo comes in with a big bottle of whiskey. Viggo took some pictures of us that day you might have seen" Dom adds in a reference to the prints that some of us bought at the Track 16 Gallery in Los Angeles back in March. He continues, "We are sat on the washing machines and there's a space between the machines and the wall. Elijah tells a story with a really bad punch line, and he falls between the gap and all you can see is his legs sticking up. We were all drunk as monkeys."

Dom was then asked whether he stayed in contact with the other cast members, and how often he spoke to them. "I try not to talk to Billy too much - he's an idiot!", Dom quipped, adding "I live in LA now, close to Elijah and Sean, who is about to have a baby. Elijah and I hang out because we're both music freaks and geeks. We hang out nearly every day.

With the Fellowship of nine, if you're not speaking you're hearing from Mark Ordesky that they've been seen, that they're doing good. You can't help but be friends with them when you're six days a week with them for over a year. We're a support group for each other. Even though we talk to you guys nobody can understand what it was like if they weren't there. And what we had to go through to make the film. So it's always a thrill to walk around with those guys.

By the time I'd returned Moochelas had produced the infamous Dom and Elijah cardboard cutout, used at our March moot to fake photographs with the actors. There were a hilarious few minutes of Dom posing with the cutout, smooching with the Elijah cutout and generally clowning around."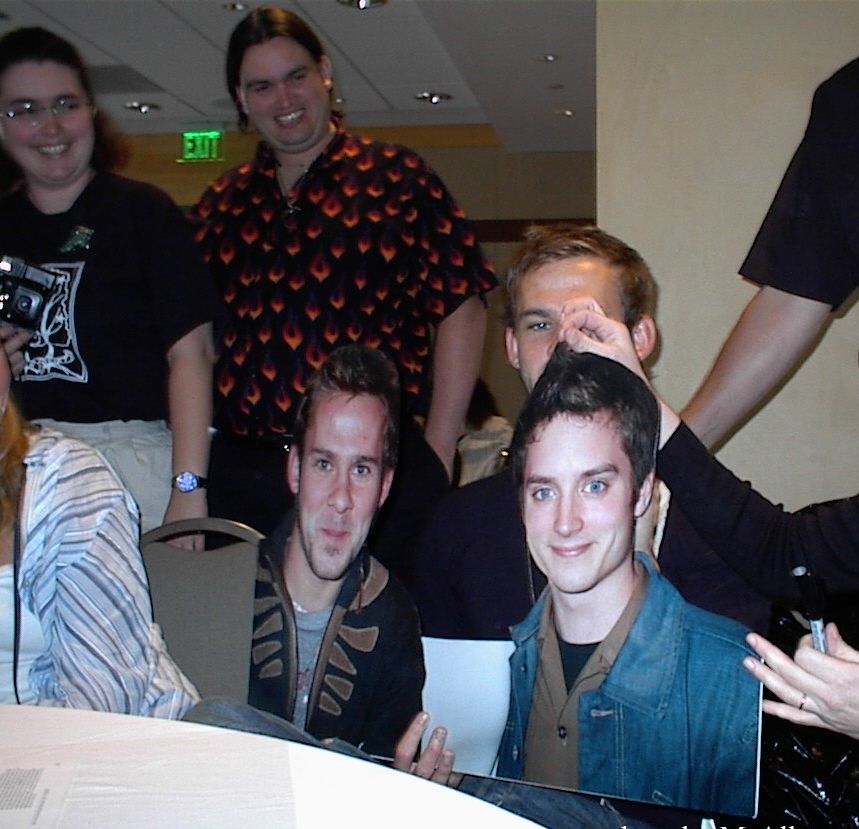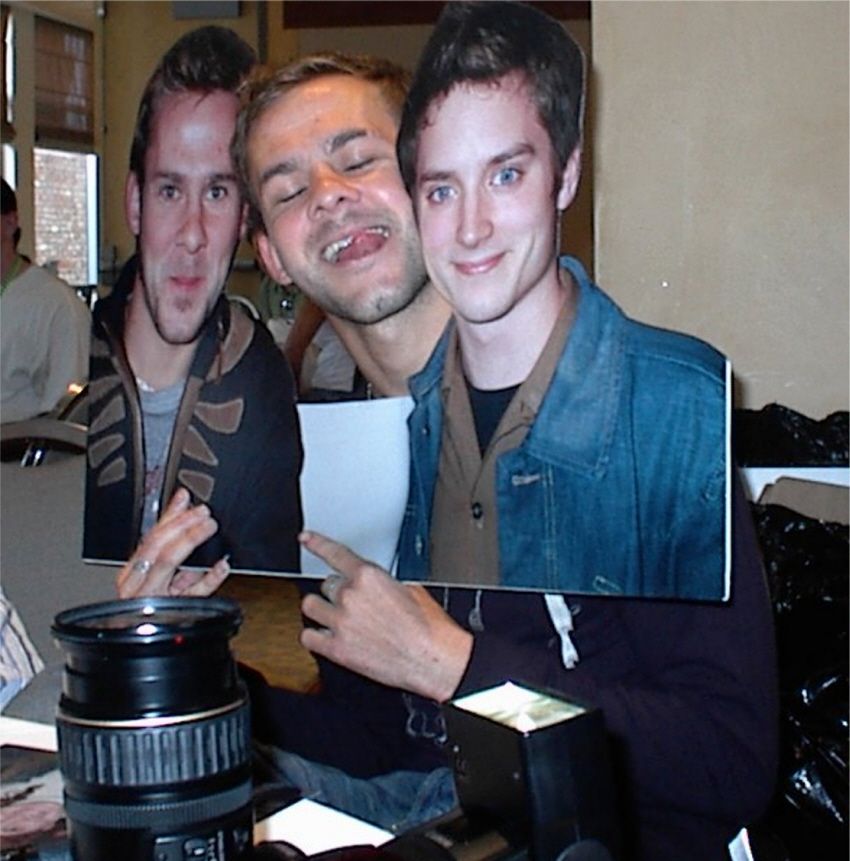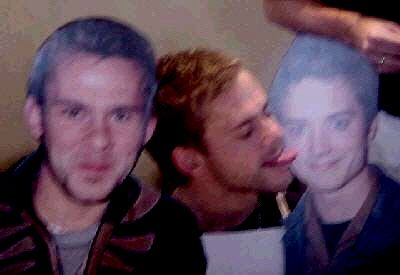 And on to the LOTR panel later that day - extracts from another report from theonering.net:

"San Diego had three incredibly special guests at today's Comic-Con convention:
Elijah Wood, Billy Boyd, and Dominic Monaghan!!
Yes, that's right folks all the con-ventioneers are still walking around in a daze right now. Lucky for me, Moocholas, I live here, and am able to fly back home on cloud nine can post.

During New Line Cinema's Panel today at 1pm pacific , attended by 4300, yes OVER FOUR THOUSAND peeps in the room, they had three incredibly special guests!!!
Richard Taylor's wonderful, funny, full of anecdotes , presentation on Weta and all the effects as well as shooting stories with the crew, and cast.(more on this later, he really did an incredible job both days) Two Towers Trailer, short film with PJ saying he promises to make it to San Diego and the Con someday- Go us!!! Panel is almost over when Richard announces "We have three other special guests we'd like to introduce.. "
(And the rather large group of fanclub members who each had sworn never to tell anybody else, all smiled knowingly)
BILLY BOYD
ELIJAH WOOD
DOMINIC MONAGHAN !!!!!!!!!!!!!!!!!!!!!!!!!!!!
(Wild screams for a minute or two)
Imagine someone screaming "FIRE!!!! " , and you start to get the picture!!!
Very large rush to front. Cameras going nuts. Don't think anyone fainted, but couldn't see all the way back. A Massive sea of people!!
All three Boys smiling ear to ear. Very surprised and delighted. They all look great, long hair, jeans, 2nd day beard growth. Billy is visibly sunburn. (hey, get some SPF 45 there Billy, this is California) Dom is very tan, Elijah is still pale (apparently knows enough to get SPF45) and looking terrific. Suddenly, Elijah jumps on the chair, onto the Table back down the other side's chair so he can get to the very back of the stage where he whips out his digital camera and starts to take OUR picture (can only imagine how cool it looked from up there)
He stops, says "EVERYBODY SMILE AND SAY CHEESE" which of course we didn't do- NOT !!!! we all screamed and jumped and laughed for that picture-
There was a constant crowd sitting on the floor in the front, taking pictures, and giving security a lot of work. People asked some questions but mostly, they were of the "Can I have your autographs?" kind. As one lucky young man came up to get his cast autographs Dominic said " Everyone in this room hates you now." Then Richard Taylor added, "But in an hour, he will be down on the exhibit floor, and everyone knows who he is ."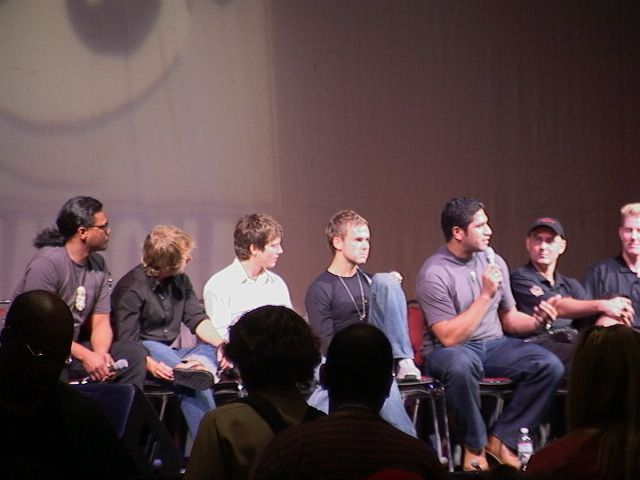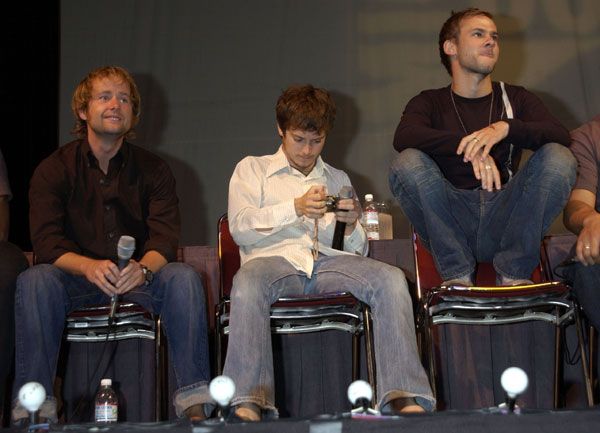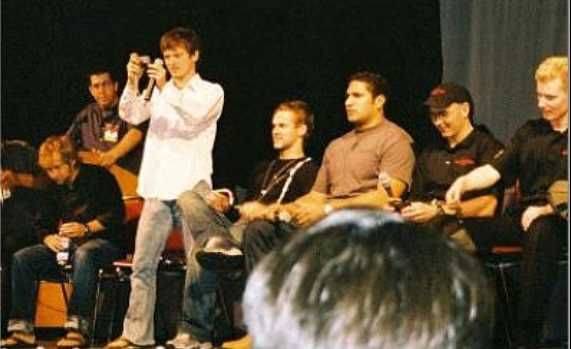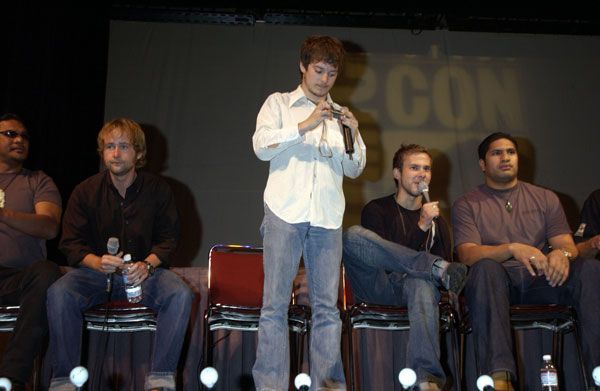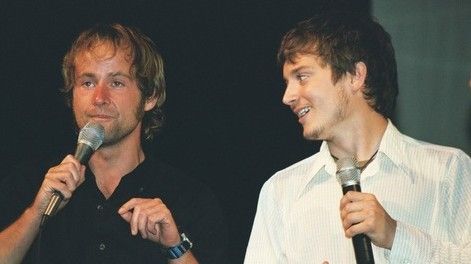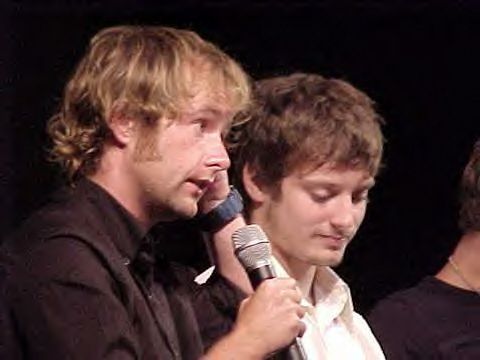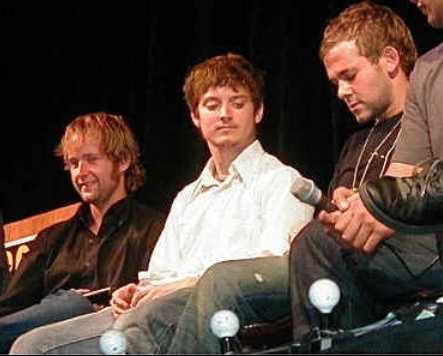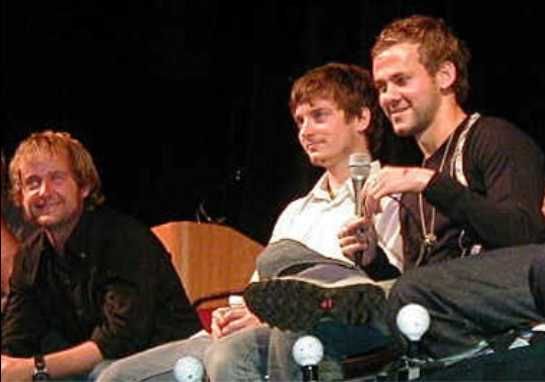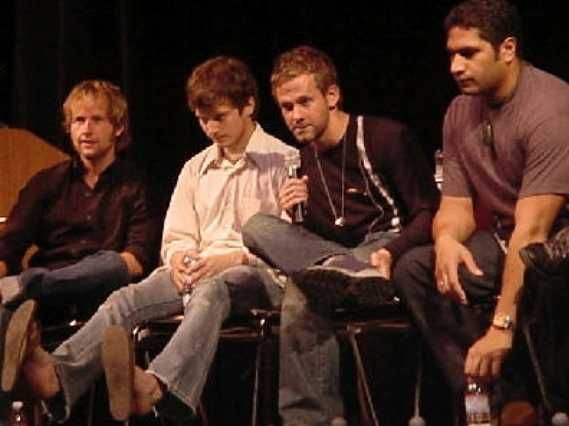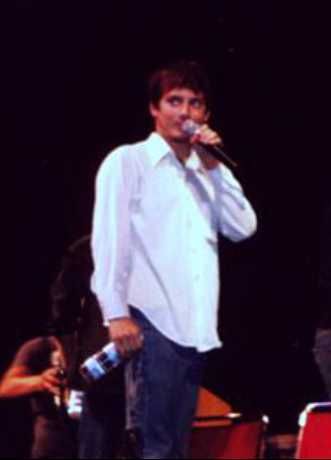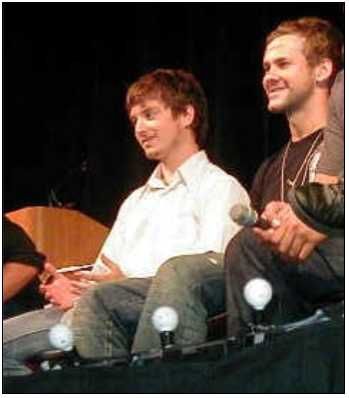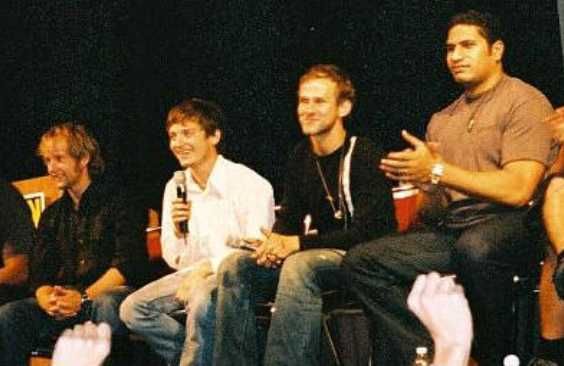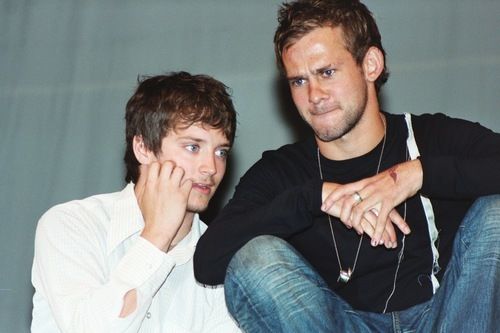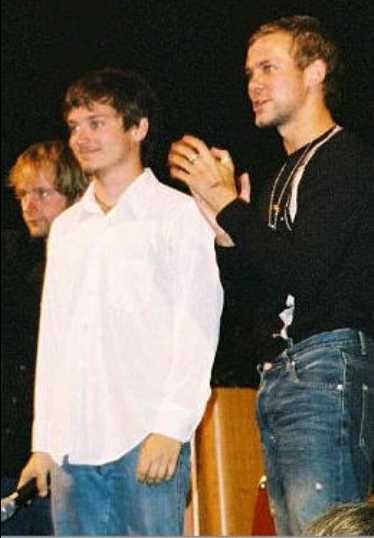 "Elijah Wood was reminded how just a year ago, he could peruse the exhibit floor, un-noticed for the most part, and now his life was changed. How had it changed?
Elijah responded, that for the most part, he still led a fairly normal life, going out and about , though getting recognized more often. However in a situation like the Con, with 4000 Ringers in front of him, he could hardly go thru the exhibit hall anymore, it would just be too much."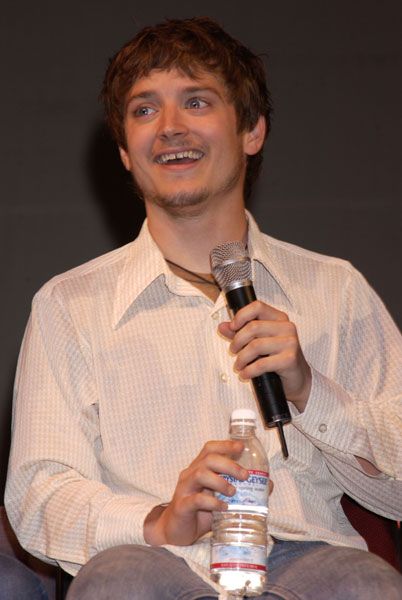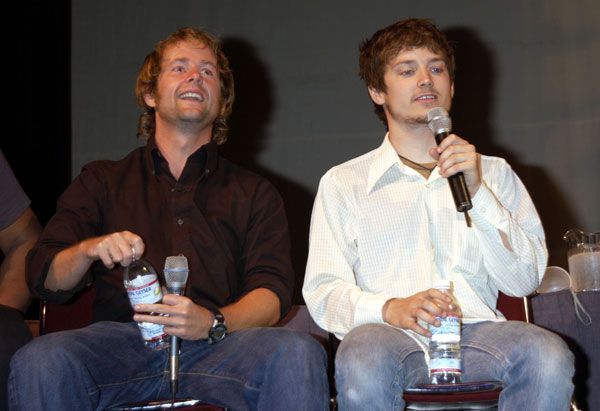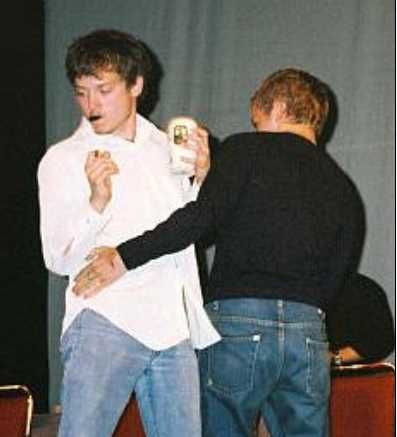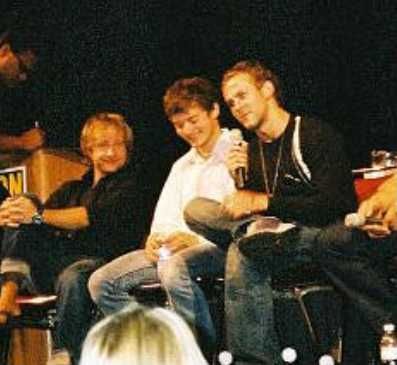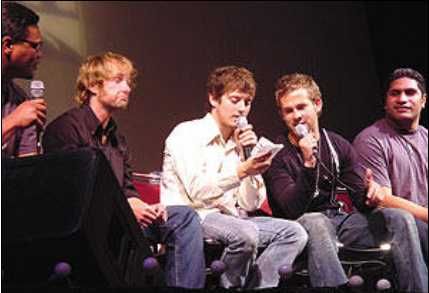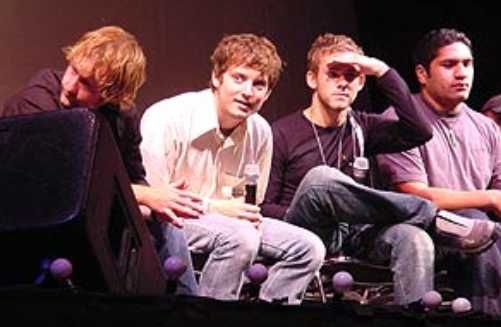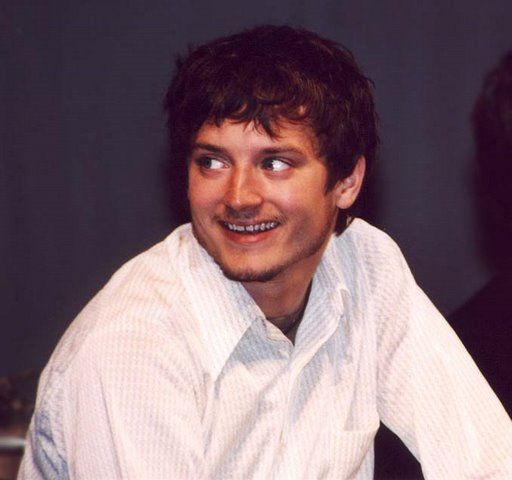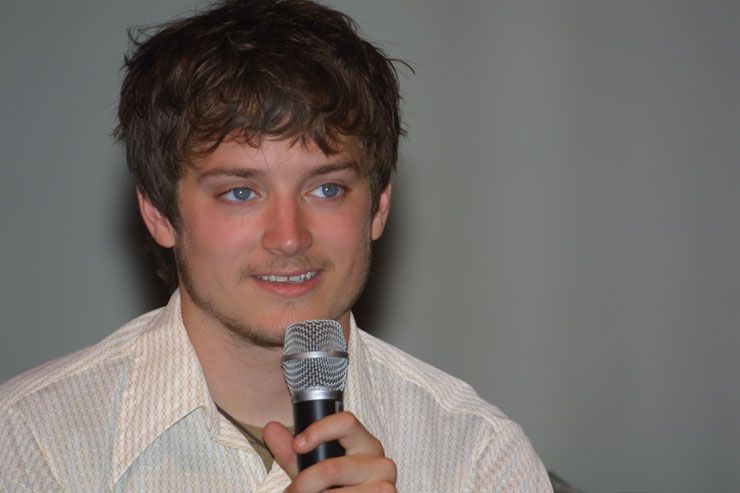 "They were asked to show their tattoos. (No they didn't) But they indicated where each of them had theirs. Apparently Dominic had a small lapse of memory when he start to point to his trousers, but then remembered it was on his right upper arm, Billy's on his ankle and Elijah on his, (quote) "Torso"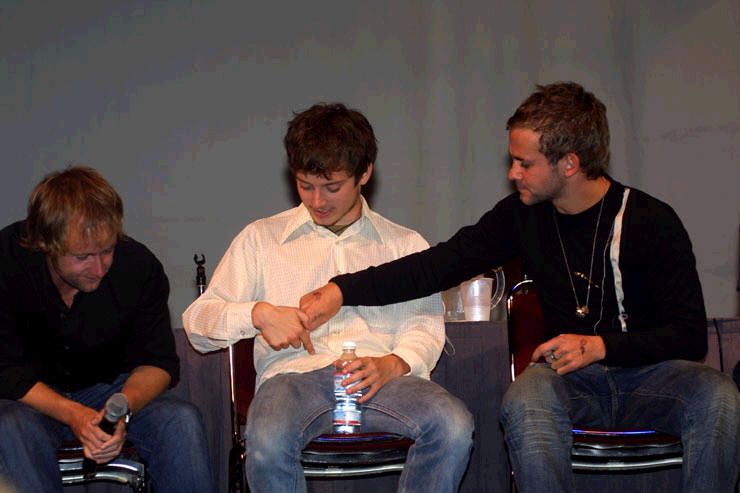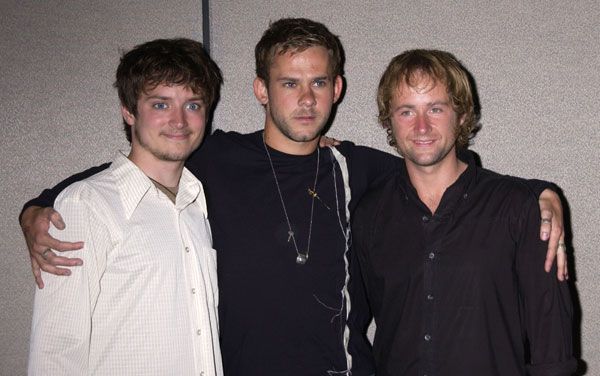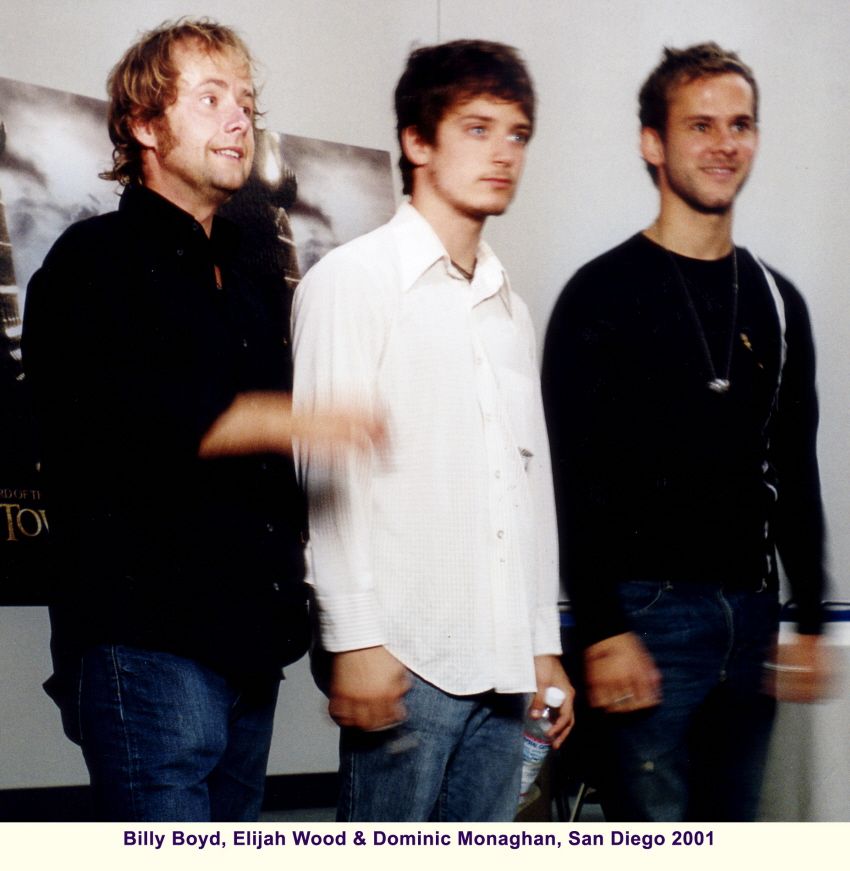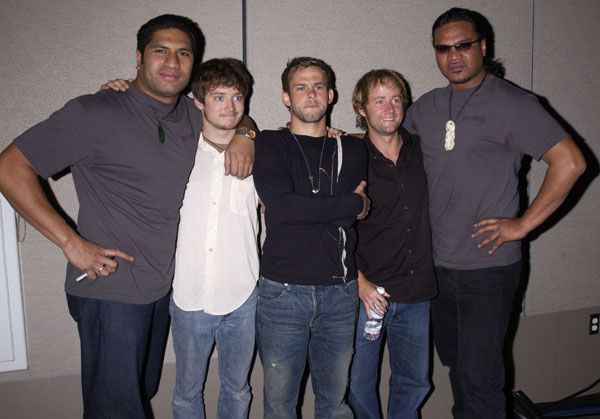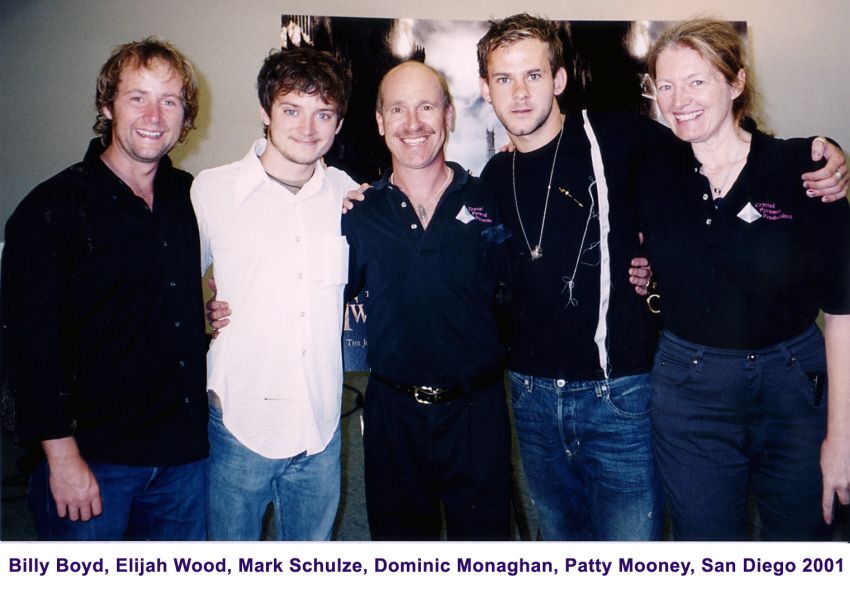 They were interviewed at the event by ENews:

Elijah says that when the camera is turned off he will reveal secrets about The Two Towers…..

But Dom has to zip his and Billy's lips up to stop them revealing too much!!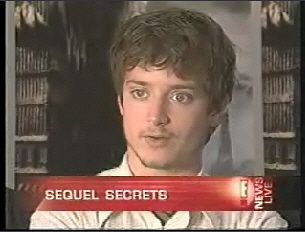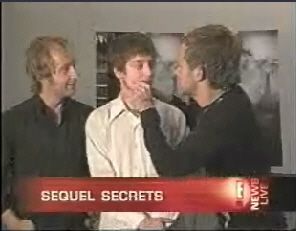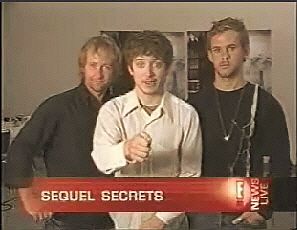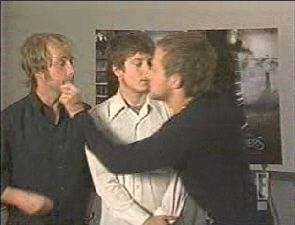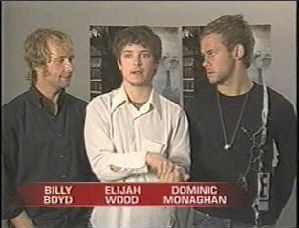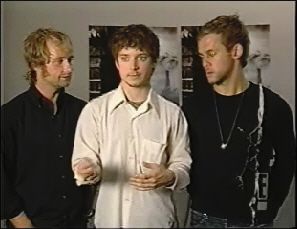 The Signings: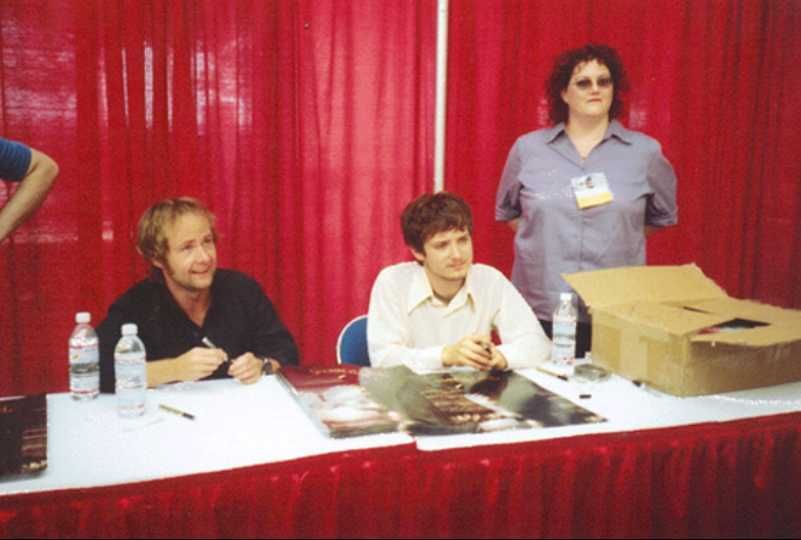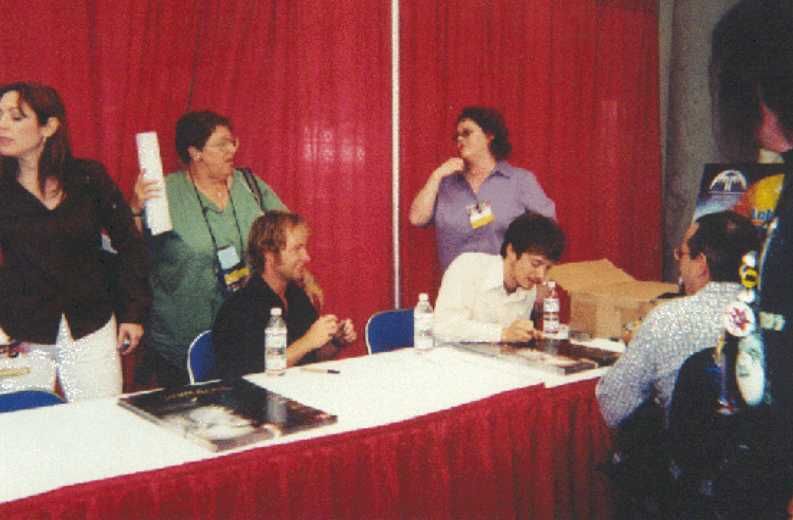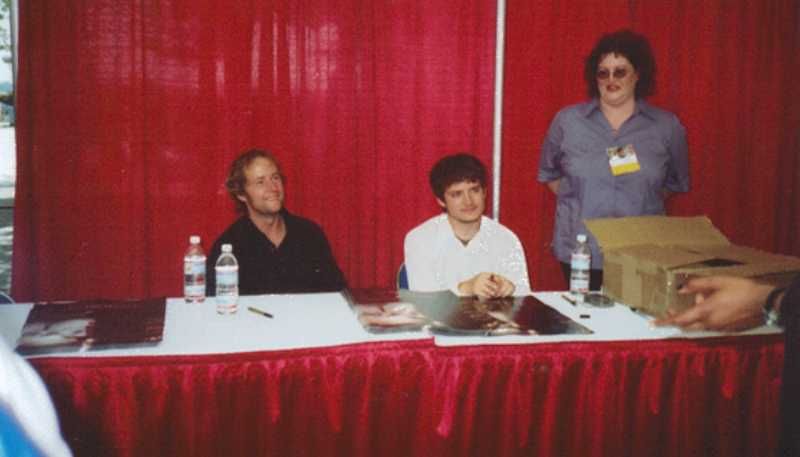 Camera always at the ready!!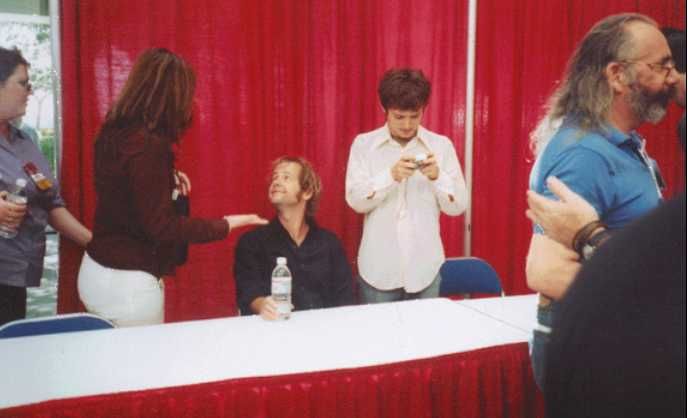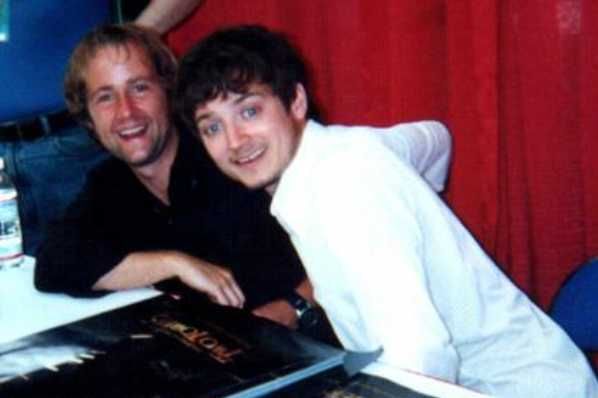 The hobbits have left the building!!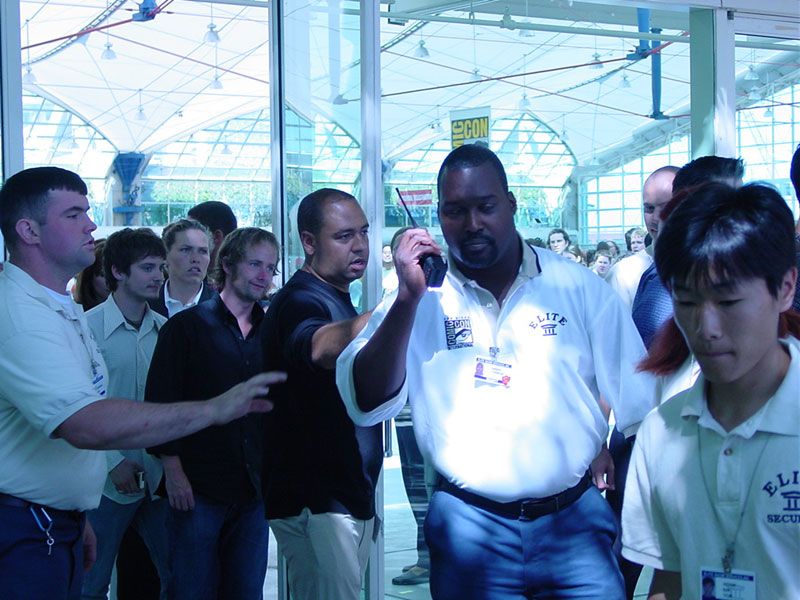 ---


My journey continues:

06 August 2002: RELEASE OF THEATRICAL FOTR DVD!!

Oh happy day!! At last - I had it!! This precious thing was now mine forever! As these were still my early computer days, I'd never actually ordered anything online - Amazon was a yet-to-be-discovered delight. So, on the day in question I took a bus into the city to collect my copy which had been ordered weeks ago. I was so worried something would go wrong - perhaps I'd get there and they'd say there was some delay or they'd all sold out in the first five minutes and my order couldn't be traced. But thankfully, all was well and I soon had it in my grasp. I can still remember the delicious anticipation of that journey home.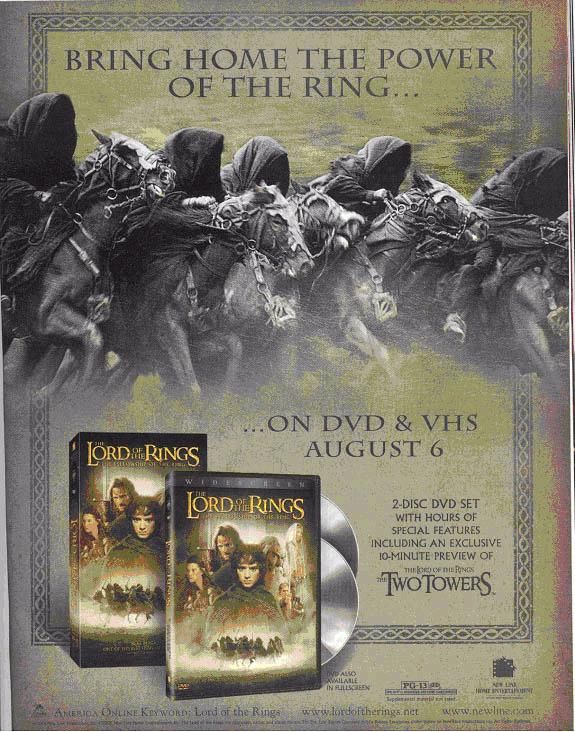 ---


WEATHERTOP:

"They stood for a while silent on the hill-top, near its southward edge. In that lonely place Frodo for the first time fully realized his homelessness and danger. He wished bitterly that his fortune had left him in the quiet and beloved Shire. He stared down at the hateful Road, leading back westward – to his home." (Fellowship of the Ring ~ A Knife in the Dark)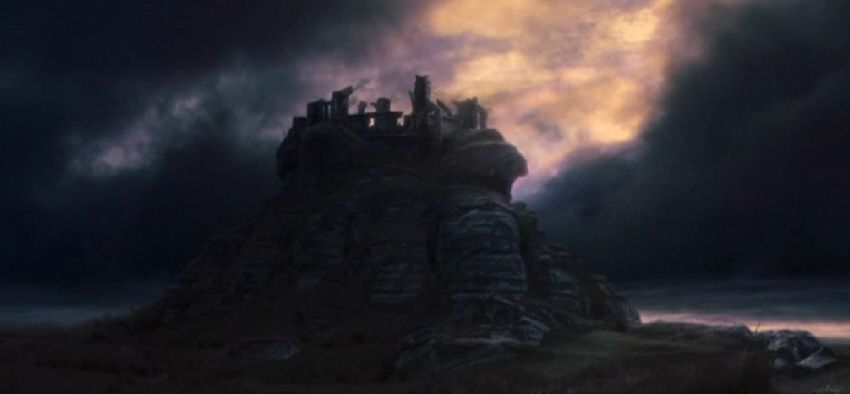 I think the events on Weathertop underline what is so heartbreaking about Frodo's story – he really should not be in that place, he should be at home in The Shire, enjoying a pint in the Green Dragon with his hobbit friends, or a quiet evening's read by the fire with Bilbo in Bag End. The reviewer 'Flick Filosopher' expressed this very well: "Wood understands the particular anguish of someone who's known only cheerful, earthy hedonism (easygoing hobbits love the good life) thrust into danger beyond his comprehension, never more so than when he comes under physical attach from forces of evil – his heartrending screams of genuine terror and pain seem to encompass much more than mere physical injury but also a despair against the psychic affront to his sensibilities. This kind of thing is not supposed to happen to a nice hobbit." Also, the horror and fear of the other hobbits is so moving – that such a terrible thing should happen to one of their own is beyond their comprehension.

This was the great watchtower of Amun Sul. We shall rest here tonight.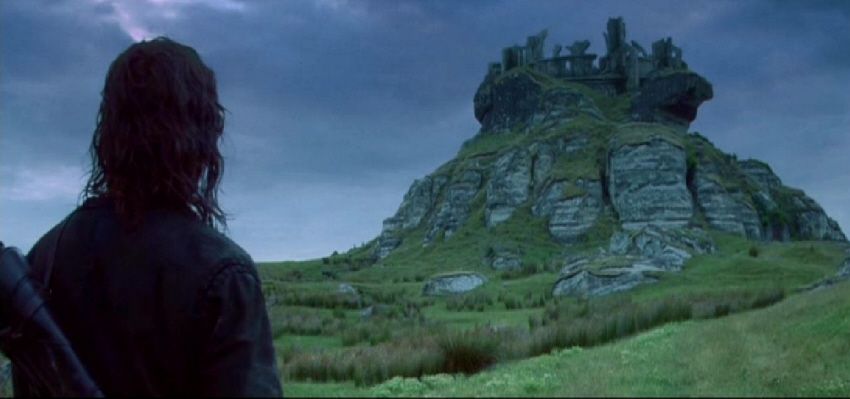 These are for you. Keep them close. I'm going to have a look round.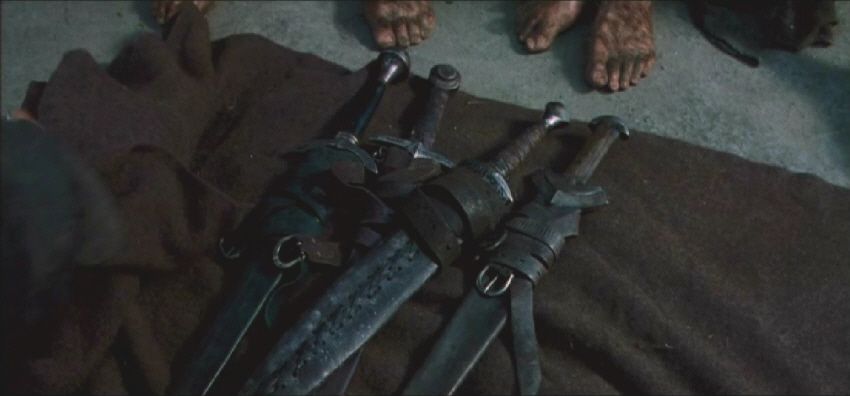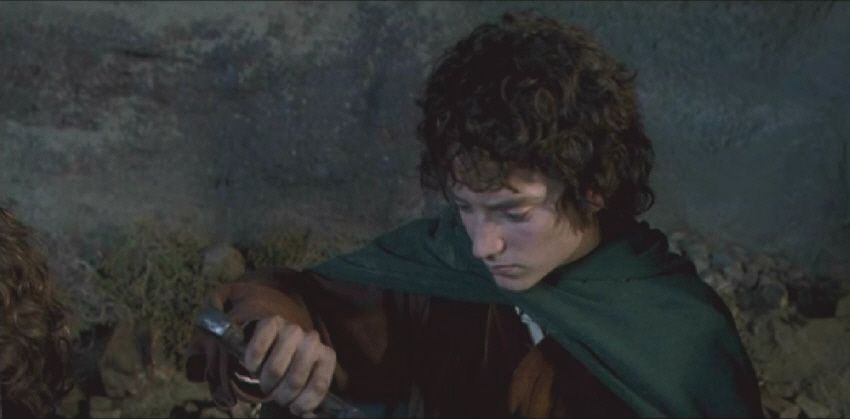 Stay here!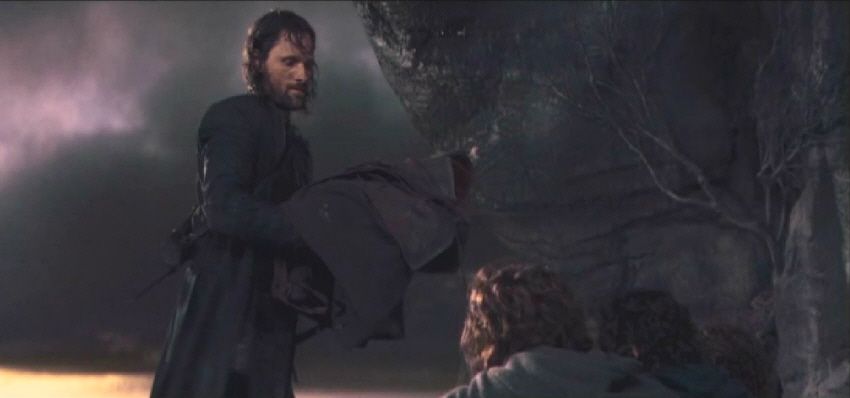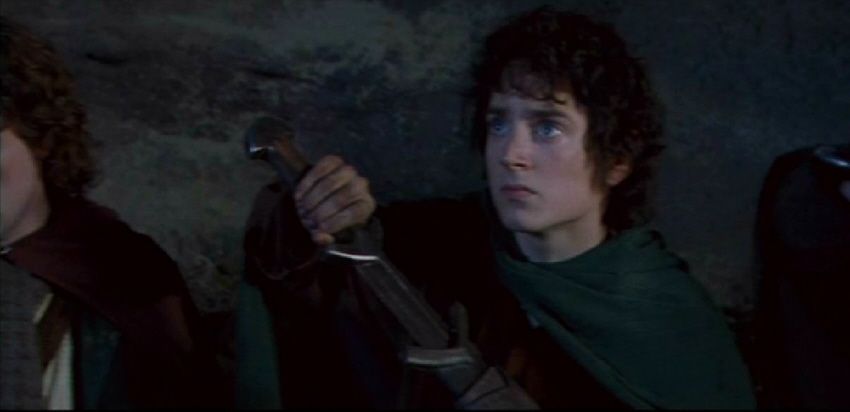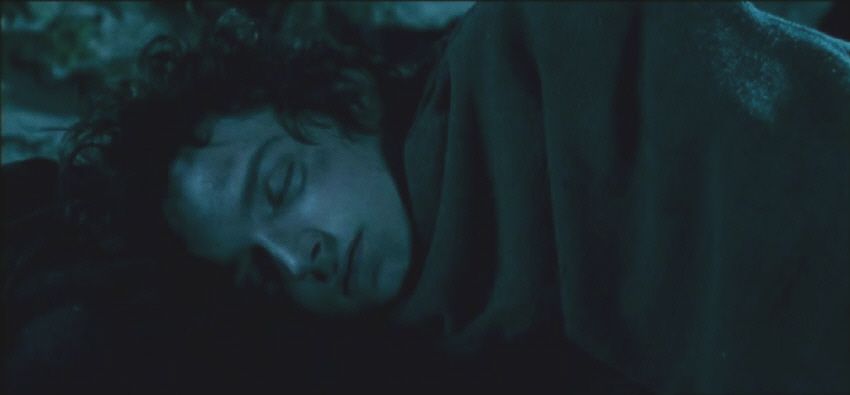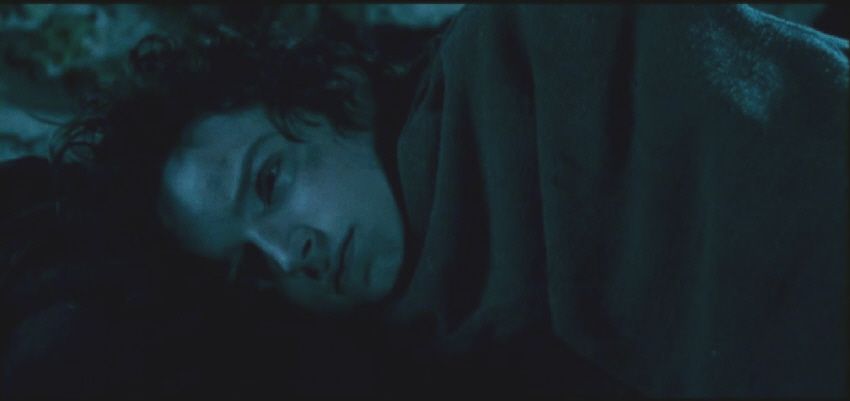 What are you doing? (I remember I had to redo this in looping cos it was so American! (Elijah, dvd)
Tomatoes, sausages, nice crispy bacon!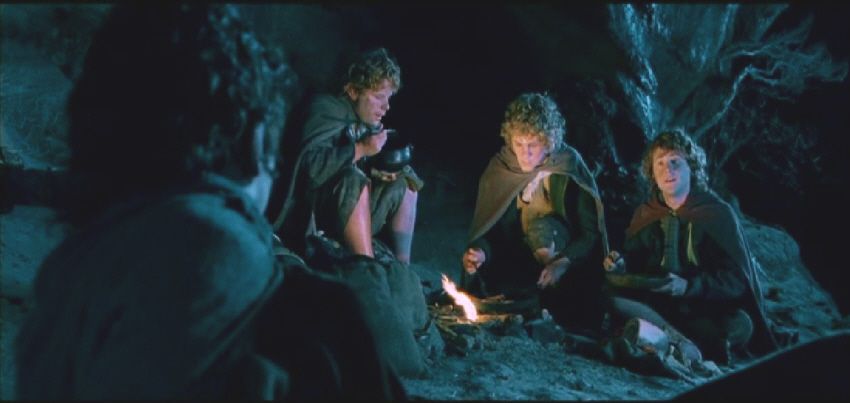 We saved some for you Mr Frodo.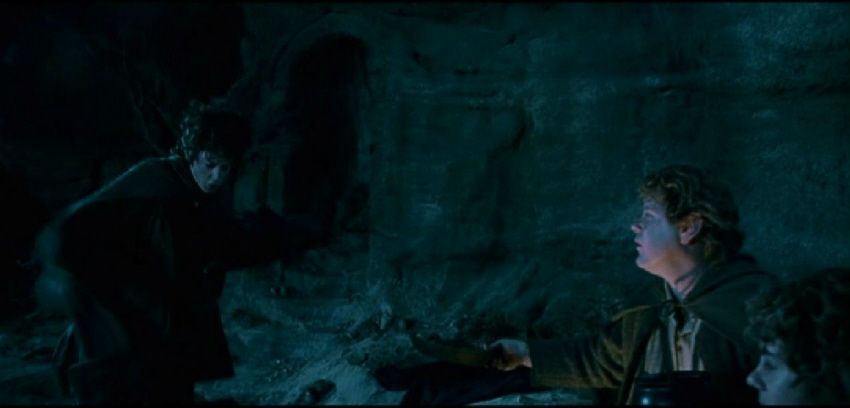 Put it out, you fools! Put it out!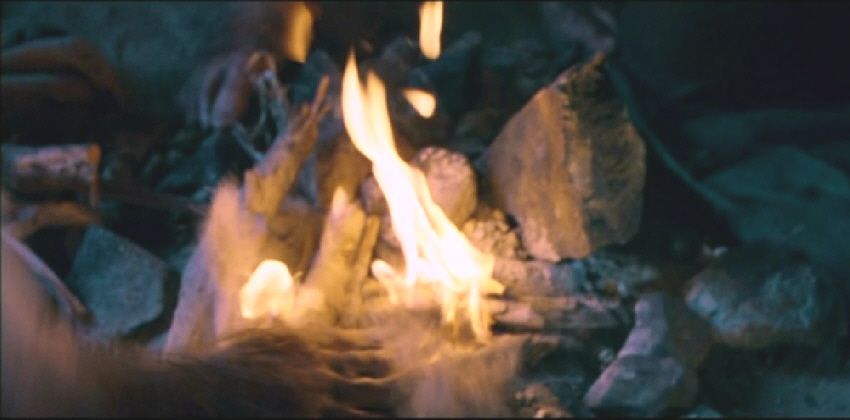 That's nice, ash on my tomatoes!!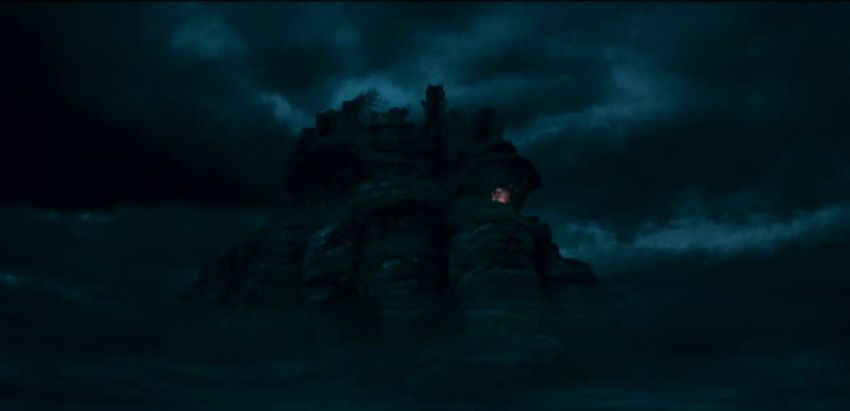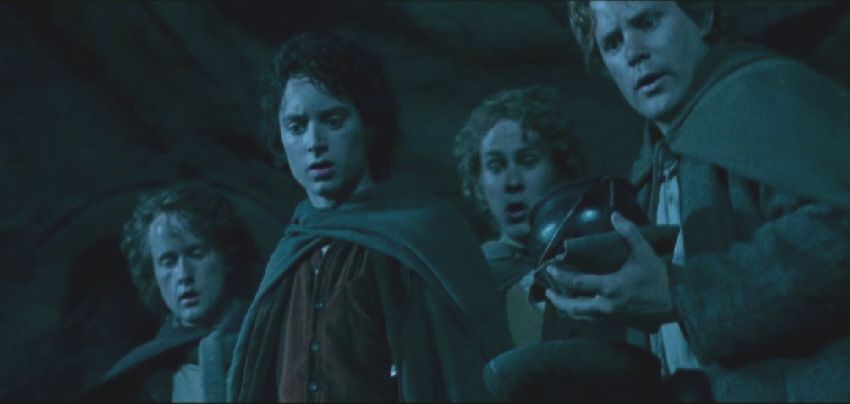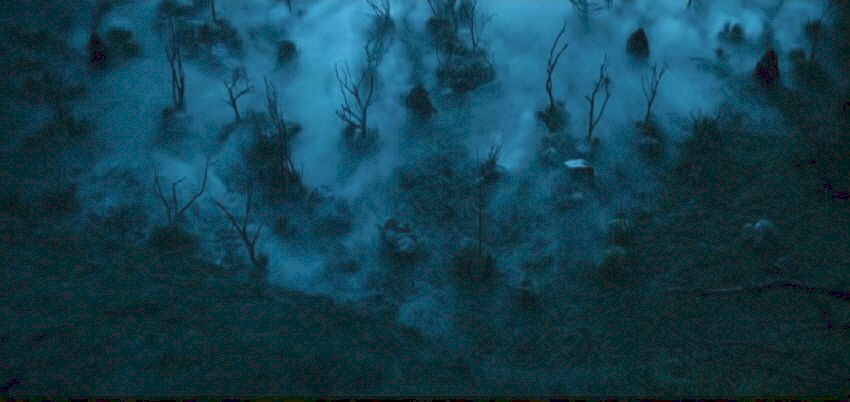 Go!!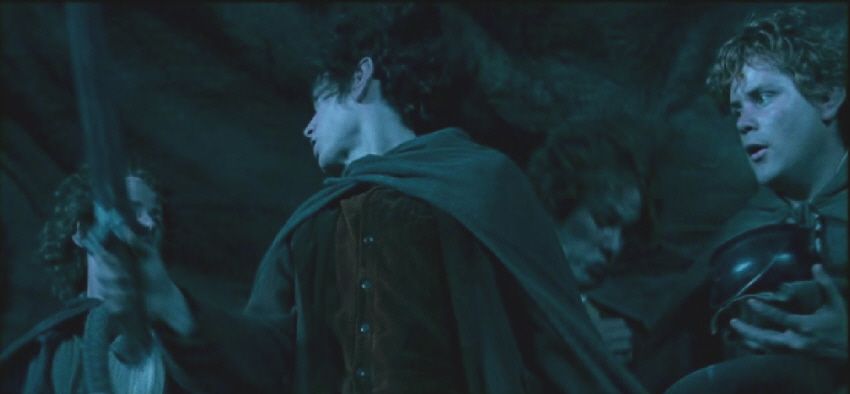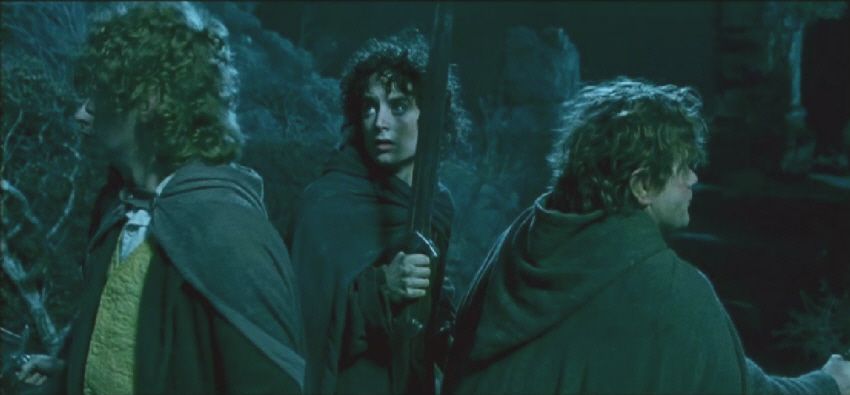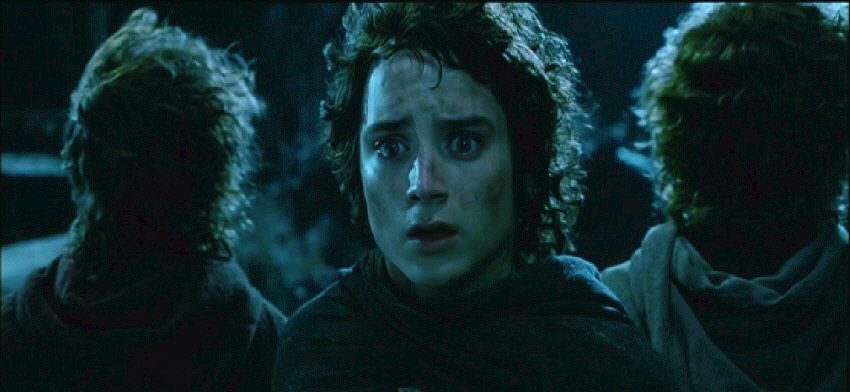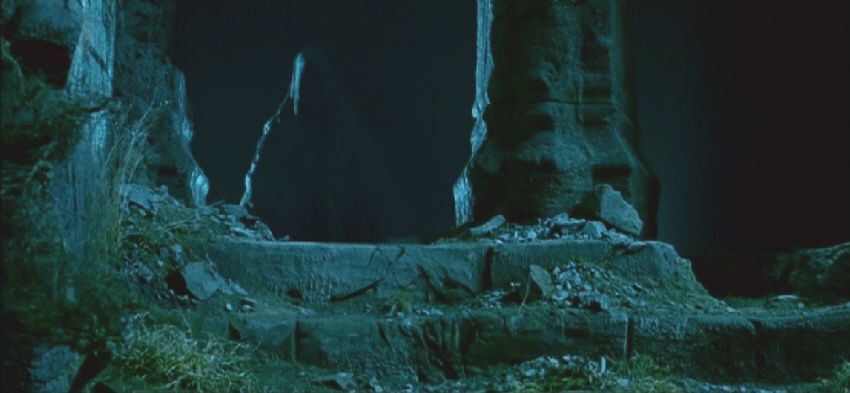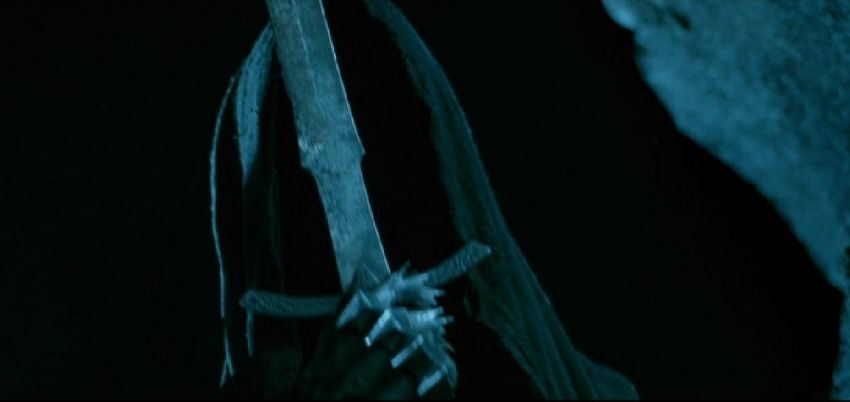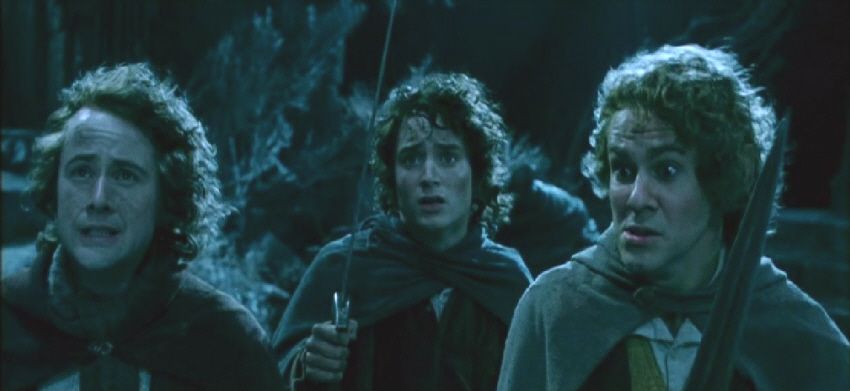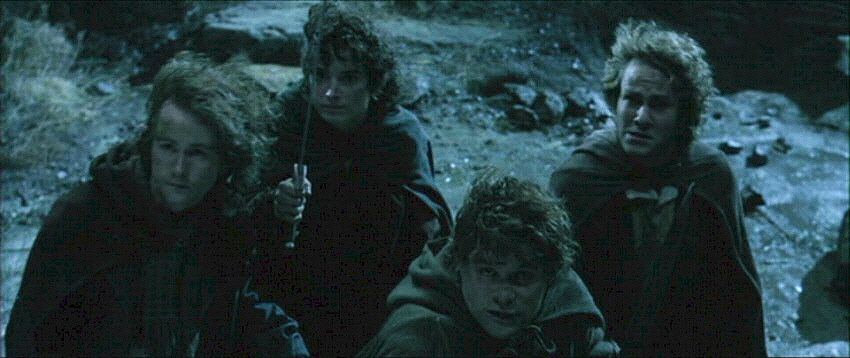 The use of slow motion in this movie is beautiful. (Elijah, dvd)
You have to remember that between these shots we were teaching Elijah to play tig! (Billy, dvd)
Just keep that at the back of your mind - the lie!! (Elijah, dvd)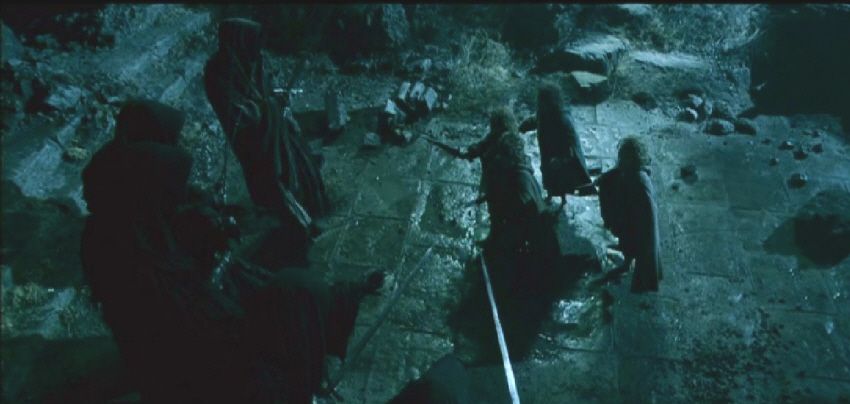 Back you devils!!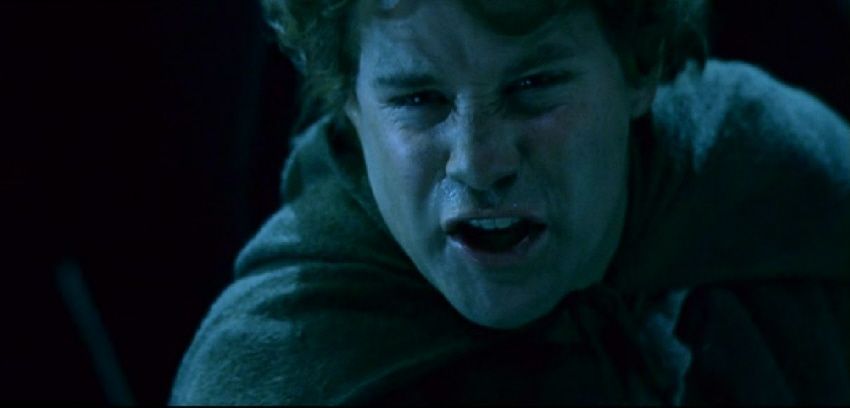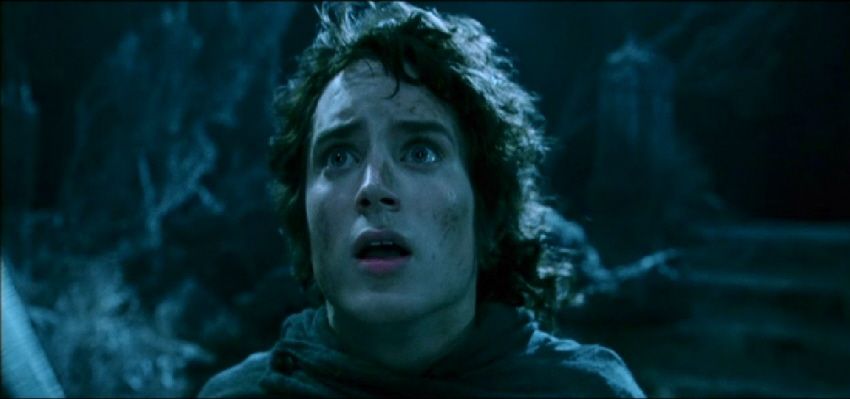 A lot of practice for sword-fighting for me in this sequence and I don't think there's any ... (Elijah, dvd)
You dropped the sword the first chance you get to use it! (Sean)
I swear there were weeks and weeks of practice! (Elijah)

Now that's pathetic Elijah - why couldn't you just get up and go! (Dom, dvd)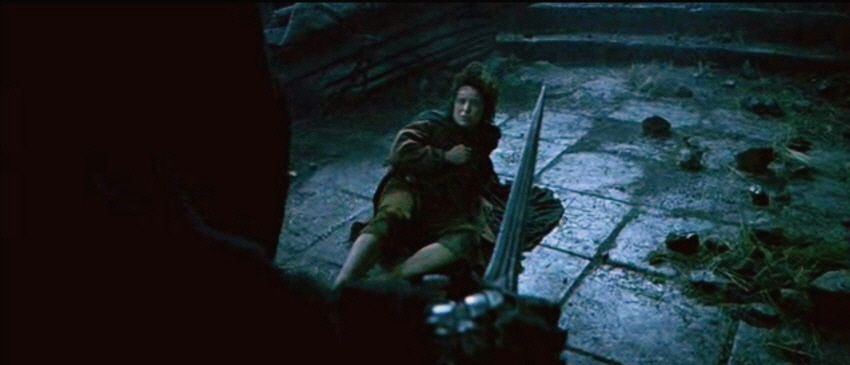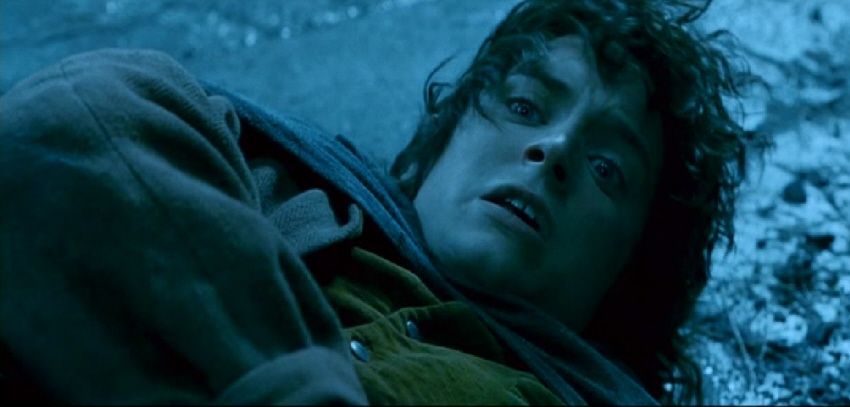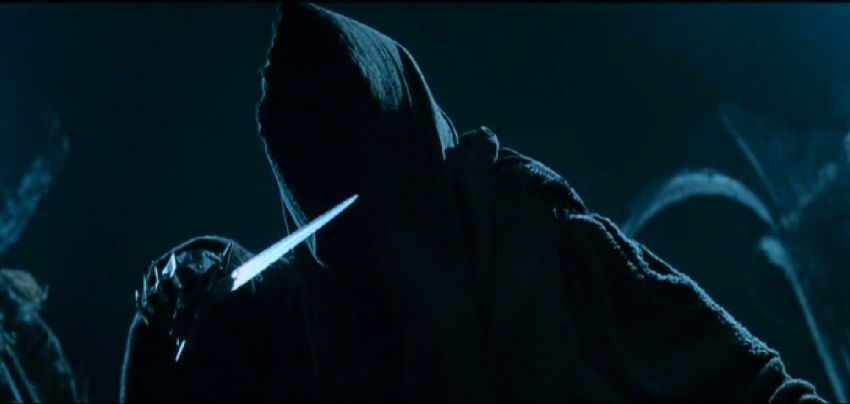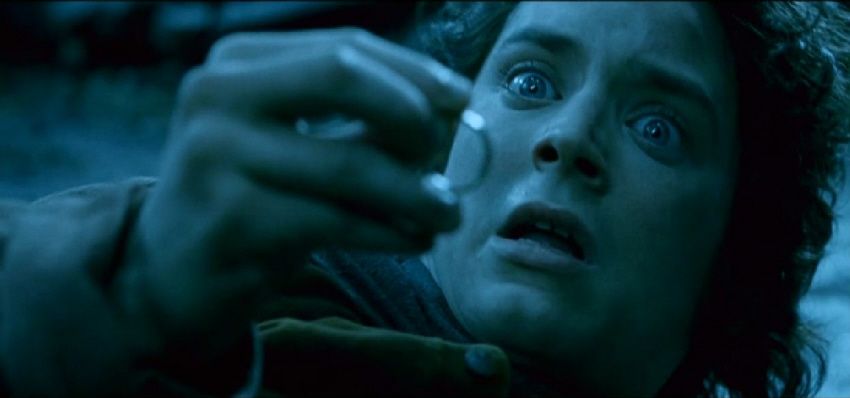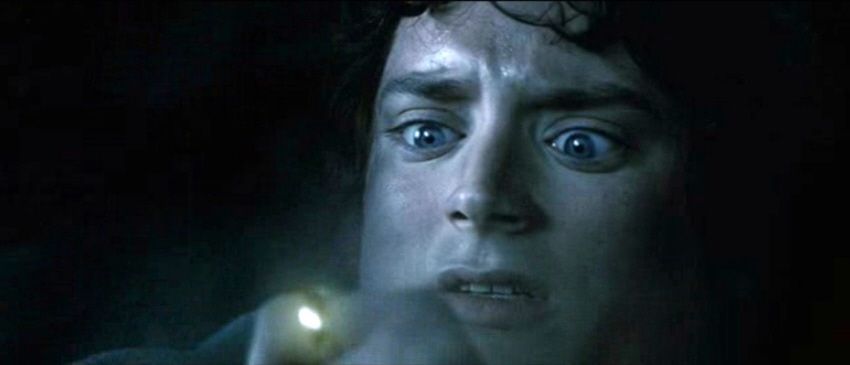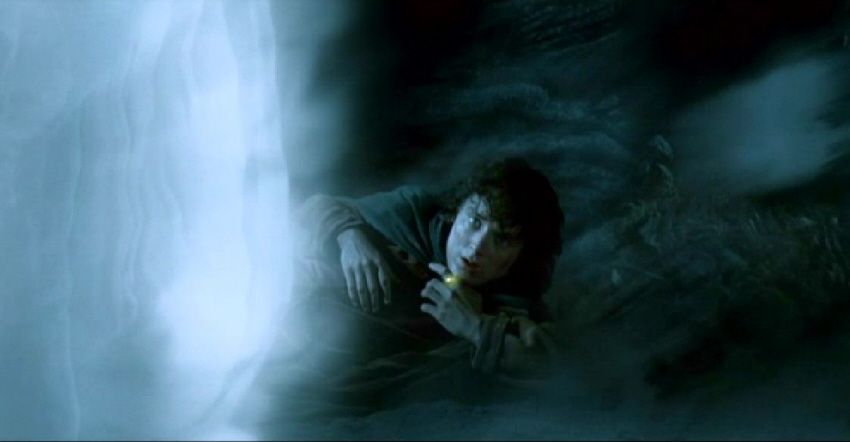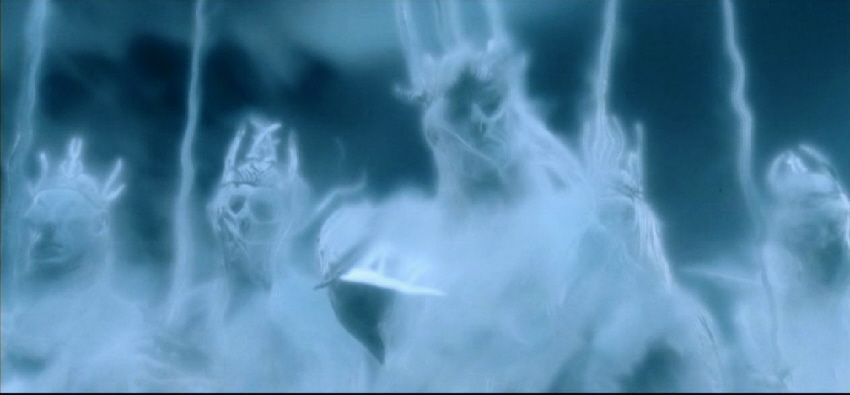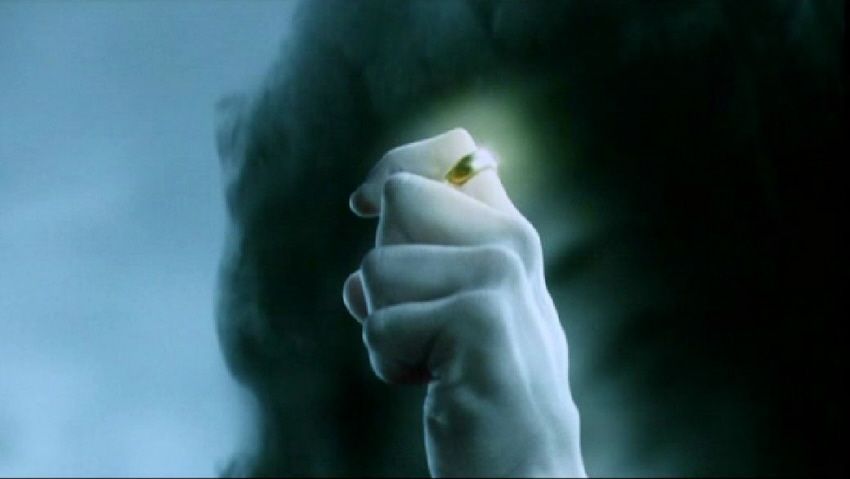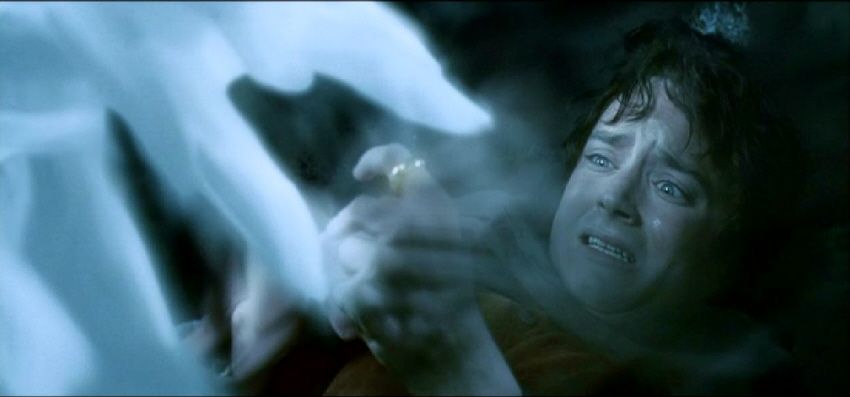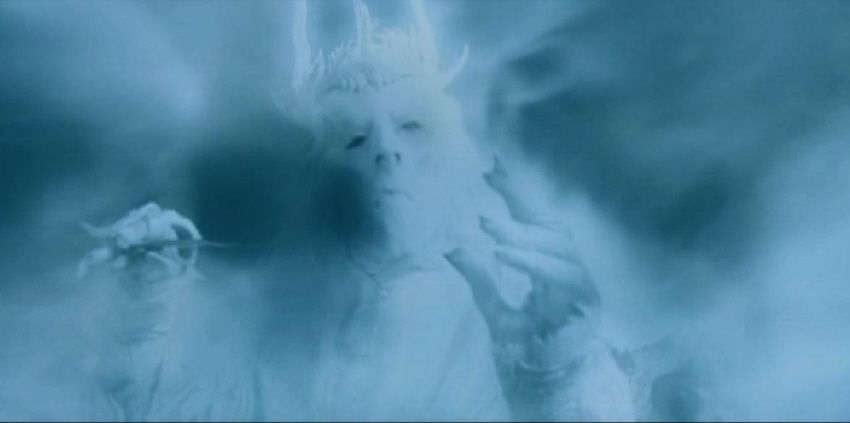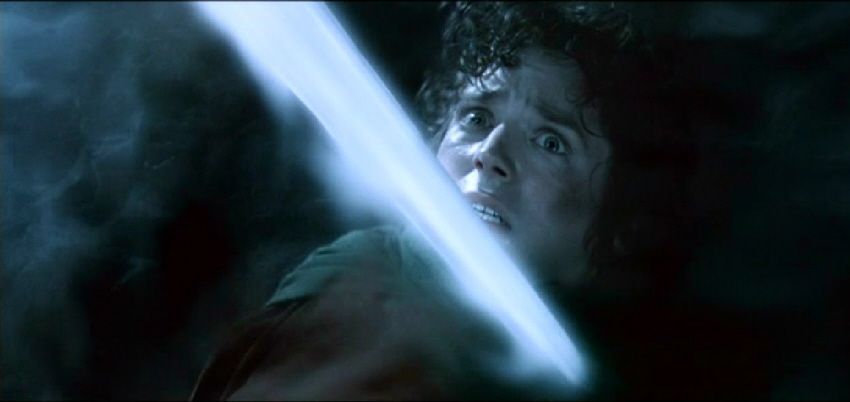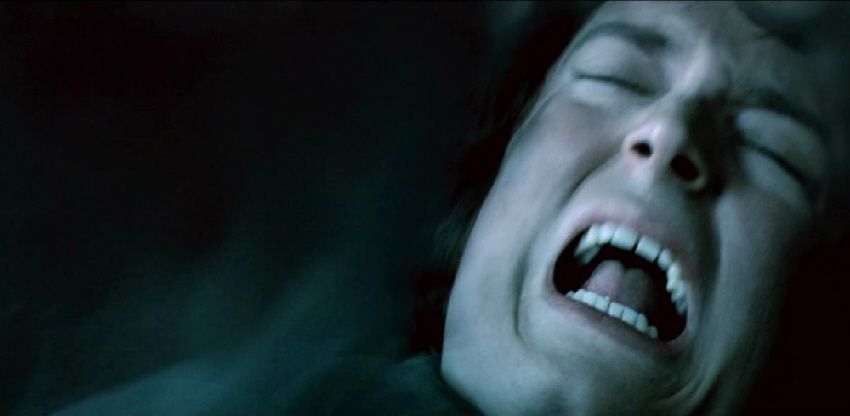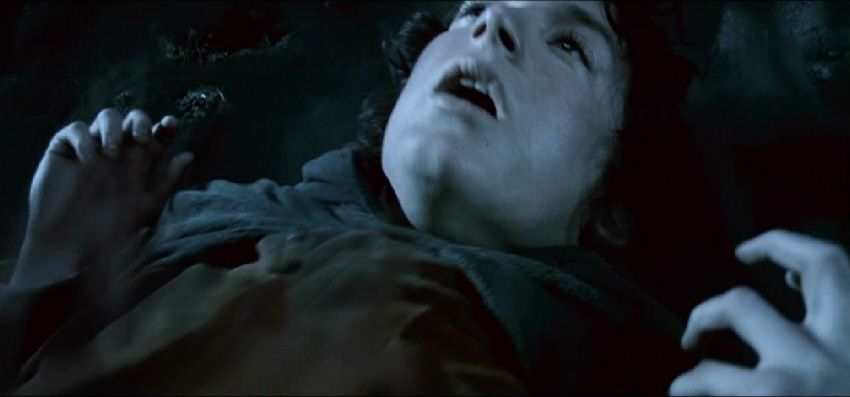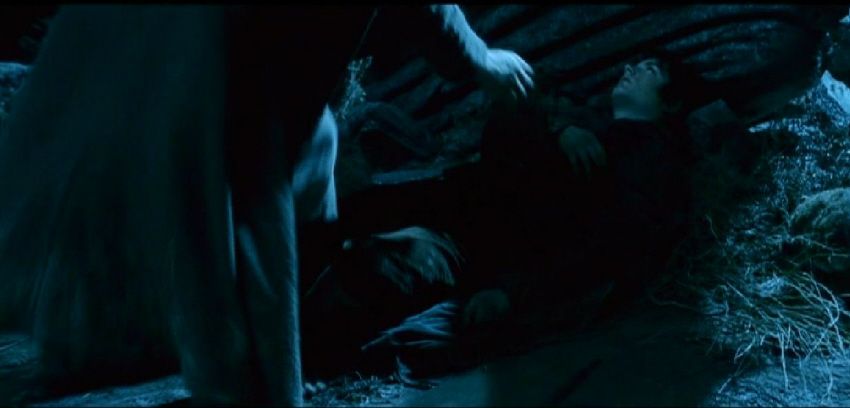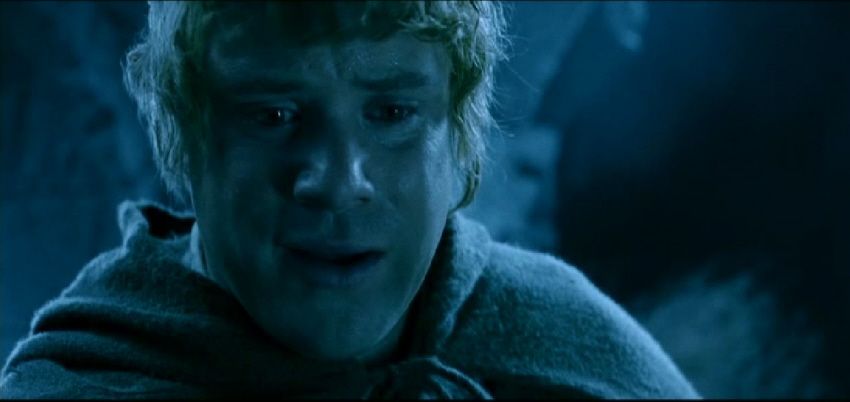 Oh Sam!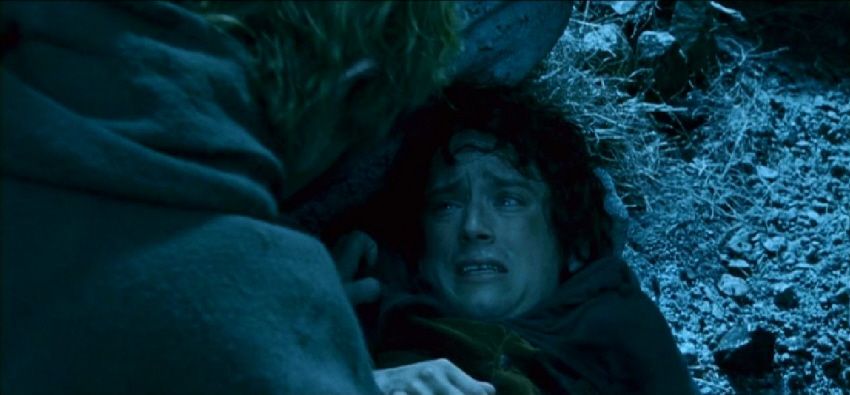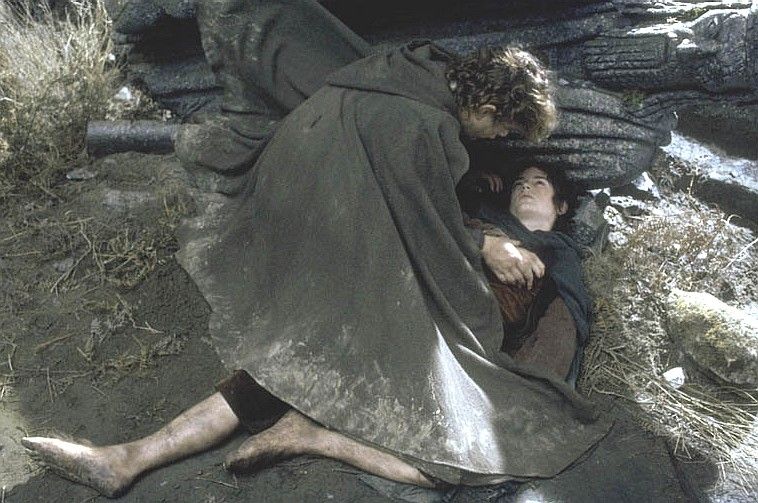 This was the first time that we ever interacted with Viggo (Dom)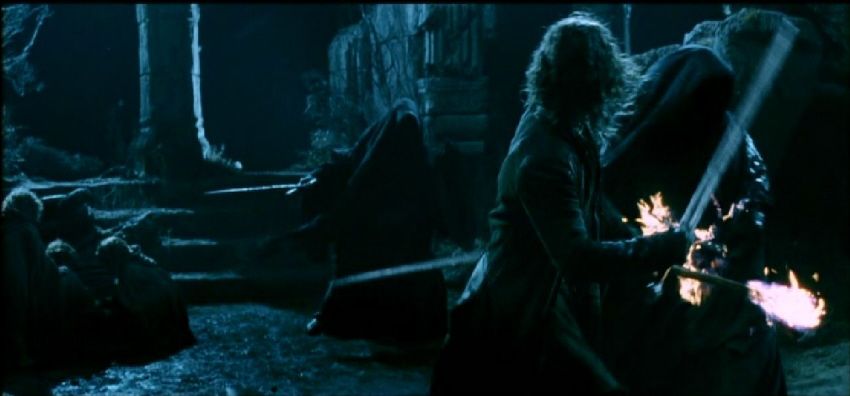 Help him Strider!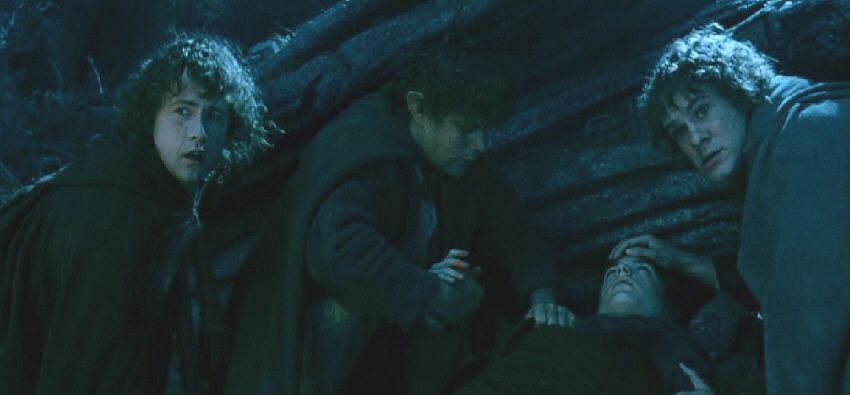 He's been stabbed by a Morgul blade.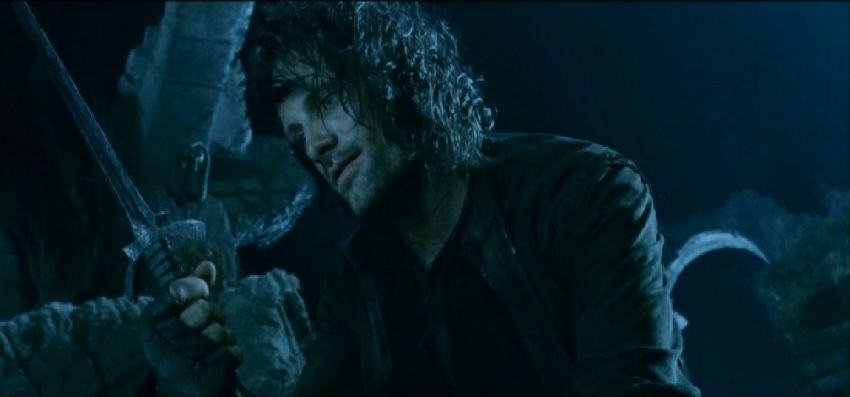 This is beyond my skill to heal. He needs Elvish medicine.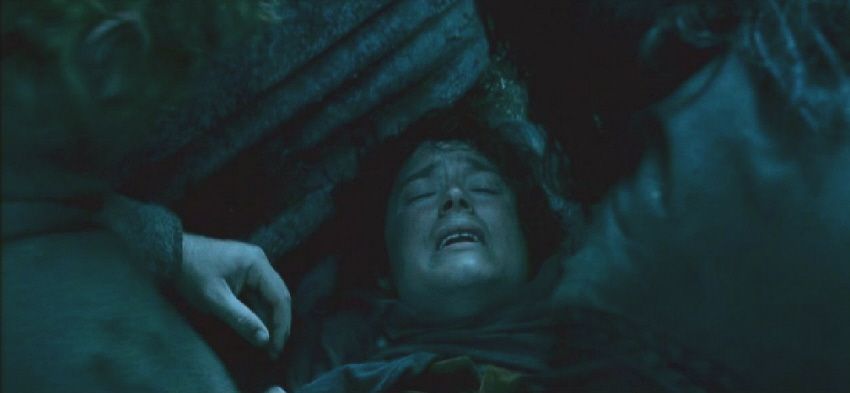 But we're six days from Rivendell - he'll never make it!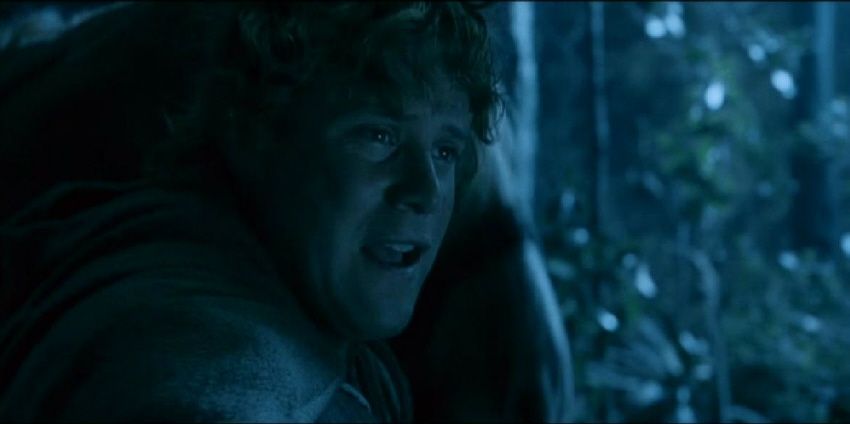 Hold on Frodo!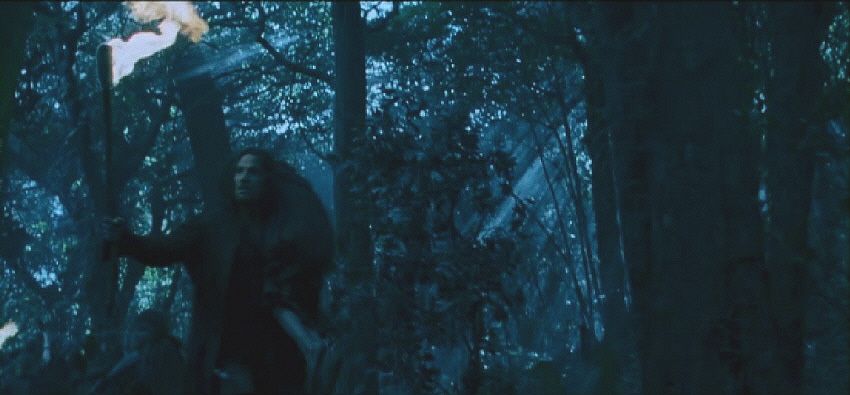 Frodo cries out, hopelessly, for Gandalf. It doesn't matter how often I see this, it gets to me every time.

Gandalf!!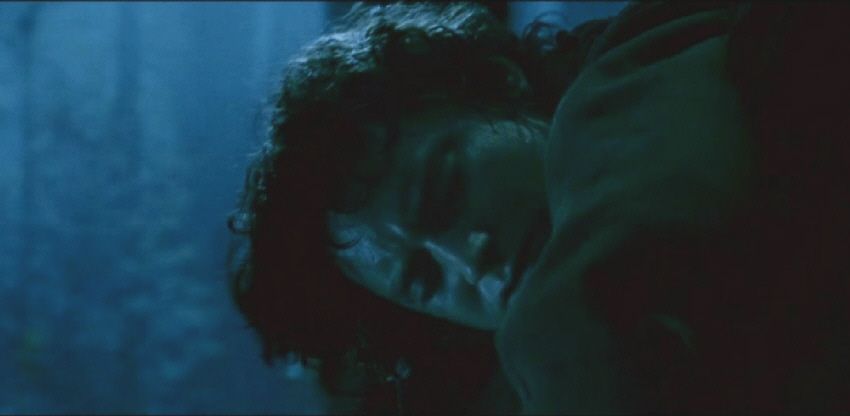 ---
"In that lonely place Frodo for the first time fully realized his homelessness and danger. He wished bitterly that his fortune had left him in the quiet and beloved Shire. He stared down at the hateful Road, leading back westward – to his home."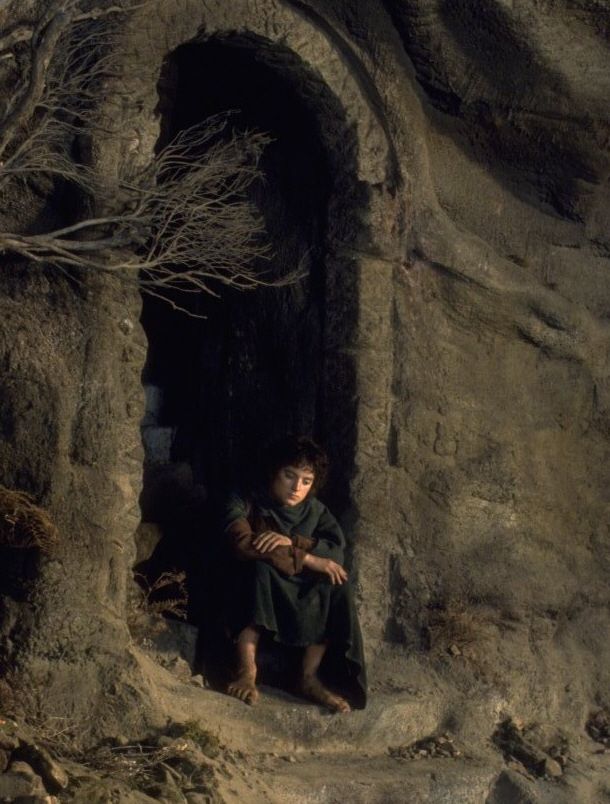 ---
TO BE CONTINUED
LINK TO OTHER CHAPTERS:
"A JOURNEY WITH FRODO"
comments: Leave a comment