| | |
| --- | --- |
| Tags: | a journey with frodo |
| Security: | |
| Subject: | A Journey With Frodo Ch.34 - 'The Calm Before the Storm' |
| Time: | 10:48 pm |
Here is Chapter 34 of 'A Journey With Frodo' - 'The Calm Before the Storm'. This chapter covers some of the events leading up to the press con and publicity for 'The Two Towers'. And Frodo's Journey covers the Flight to the Ford and his arrival in Rivendell. Hope you enjoy this chapter:)
For anyone unfamiliar with my pet project, 'A Journey With Frodo' (a work in progress) is the story of Elijah Wood's experience in becoming Frodo, from back in 1998 when the LOTR movies were just a whisper up to the triumphant Oscars of Feb 2004. In reliving Elijah's journey, and mine, I am using everything I can lay my hands on - behind-the-scenes material from the various dvd's, magazine articles, books, internet sites, tv coverage, word-of-mouth info, etc. Previous chapters can be found here:
"A JOURNEY WITH FRODO"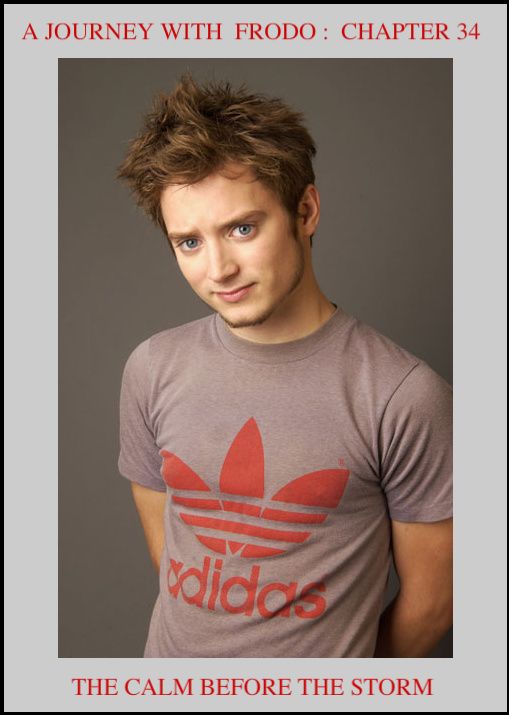 The publicity tour for 'The Two Towers' was fast approaching, and Elijah was probably making the most of the relative quiet time before the frenzy. However, he was still seen out and about at various events:
10 September 2002:

Elijah's new film 'Try Seventeen' (later renamed 'All I Want') was screened at the Toronto Film Festival: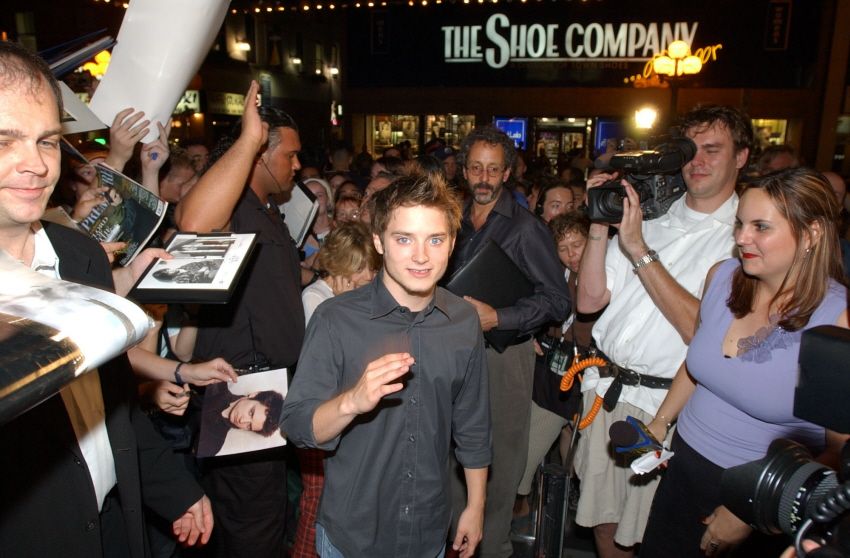 There was a Q&A session with Elijah and the director Jeffrey Porter after the screening: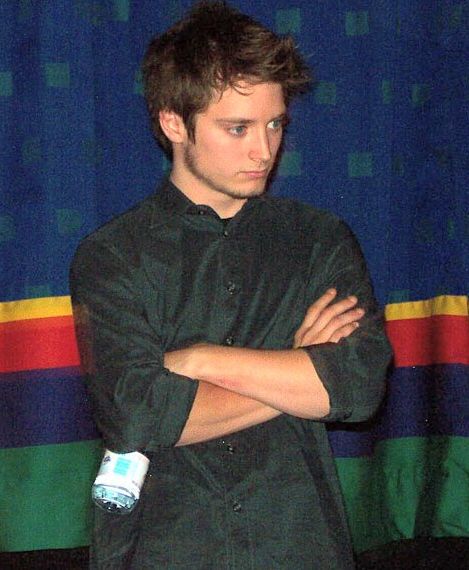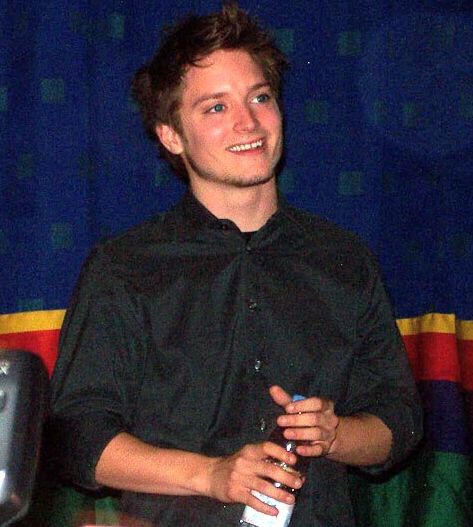 It was during Elijah's stay in Toronto that the well-known and very gorgeous 'Adidas' photoshoot took place at the Intercontinental Hotel. It's difficult to pick out just a couple from so many stunning shots, but anyway ...: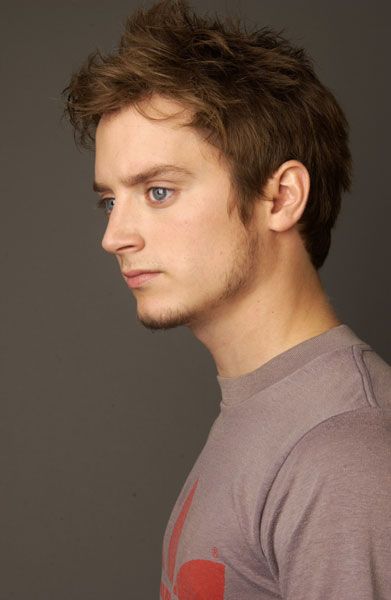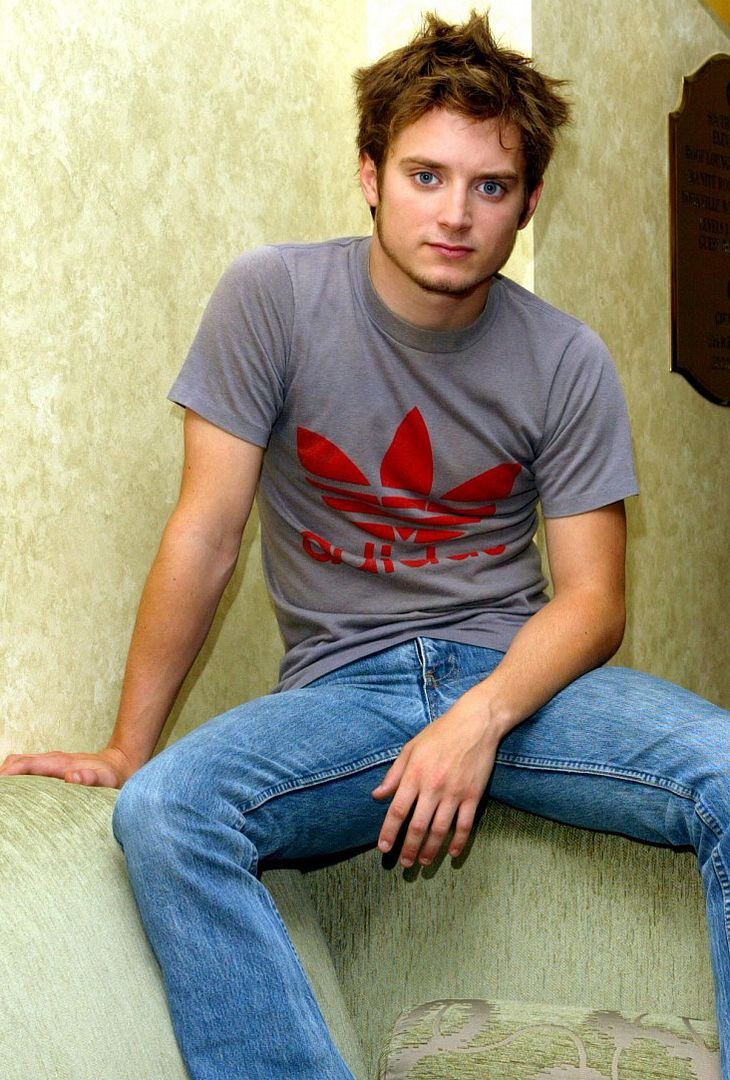 19 September 2002:

Elijah attended the opening night of the play "Burn This" in New York City: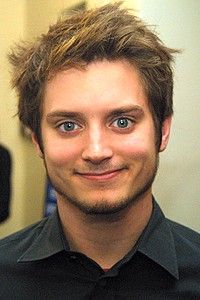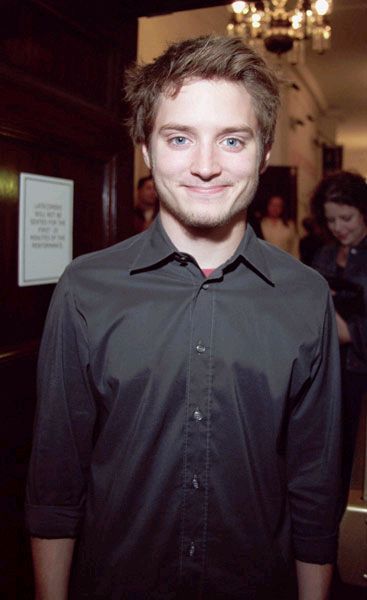 16 oct 2002:

GQ Men of the Year Awards:

Held at Hammerstein Ballroom, NYC: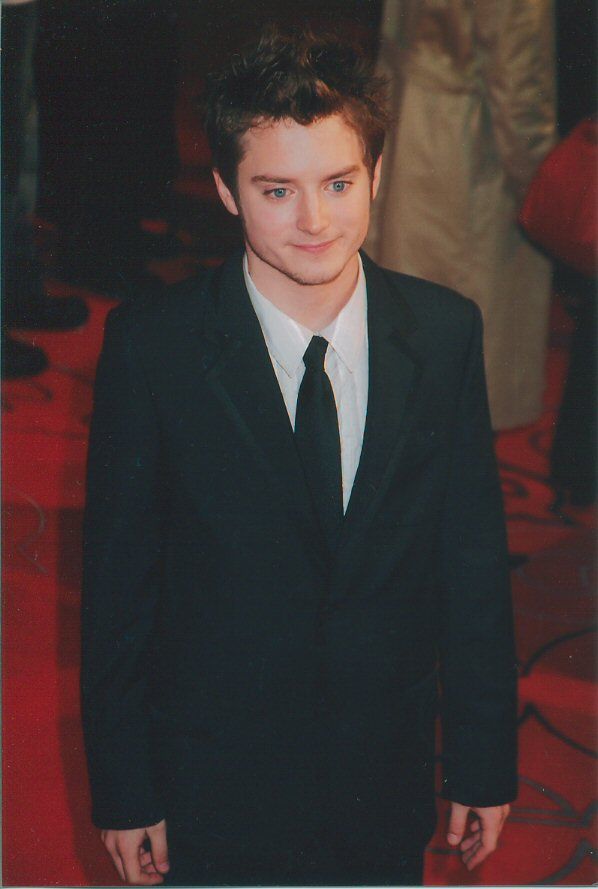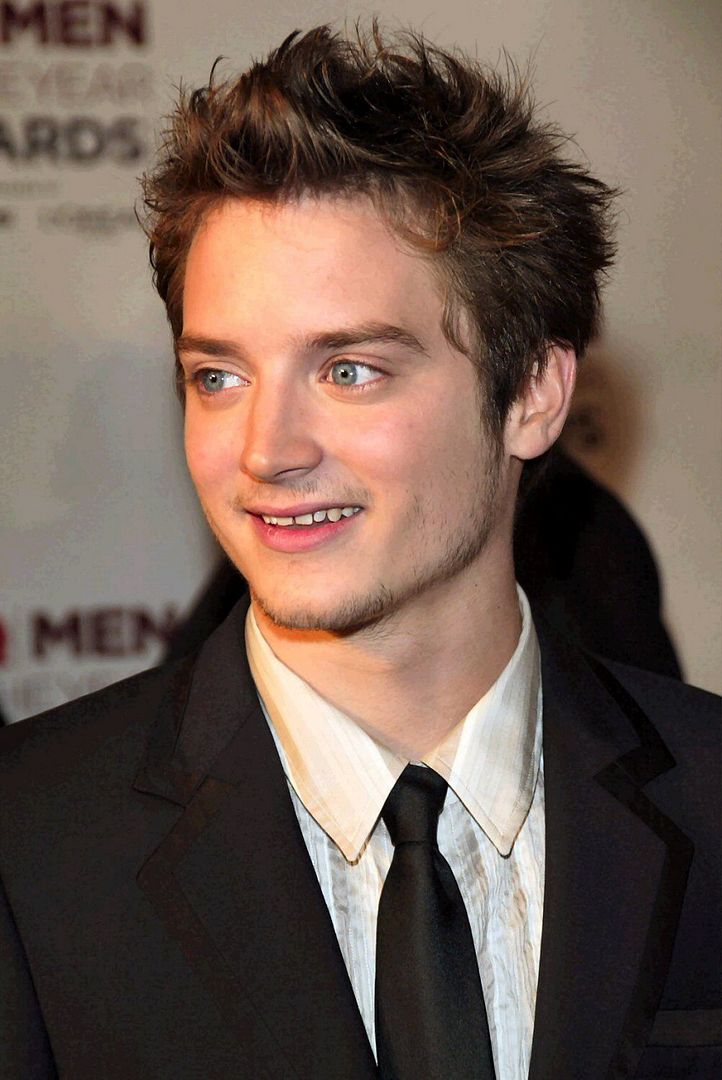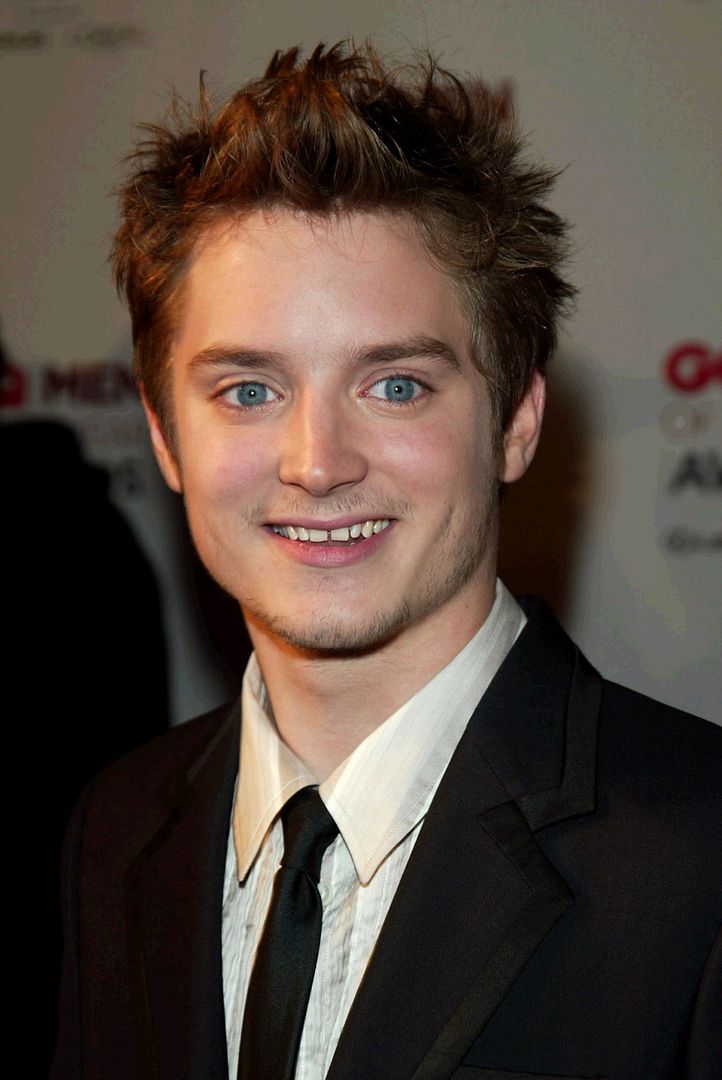 Elijah applauded and cheered as Ian picked up his award for GQ Supporting Film Actor of the Year ...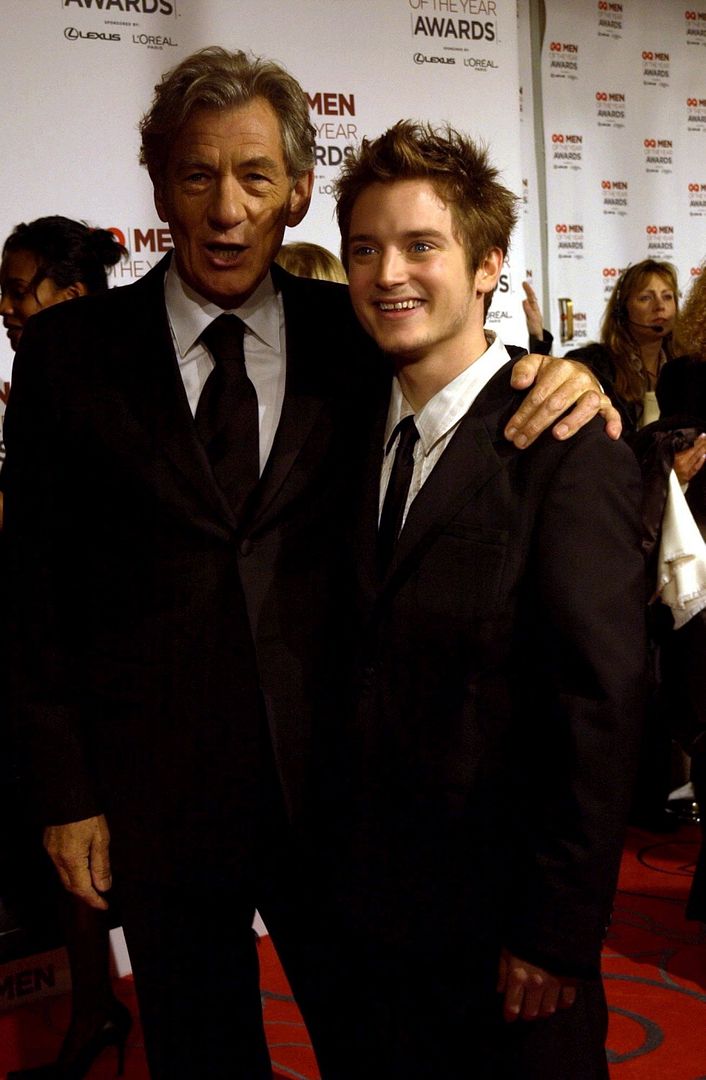 and Ian watched fondly as Elijah introduced 'The Wallflowers'.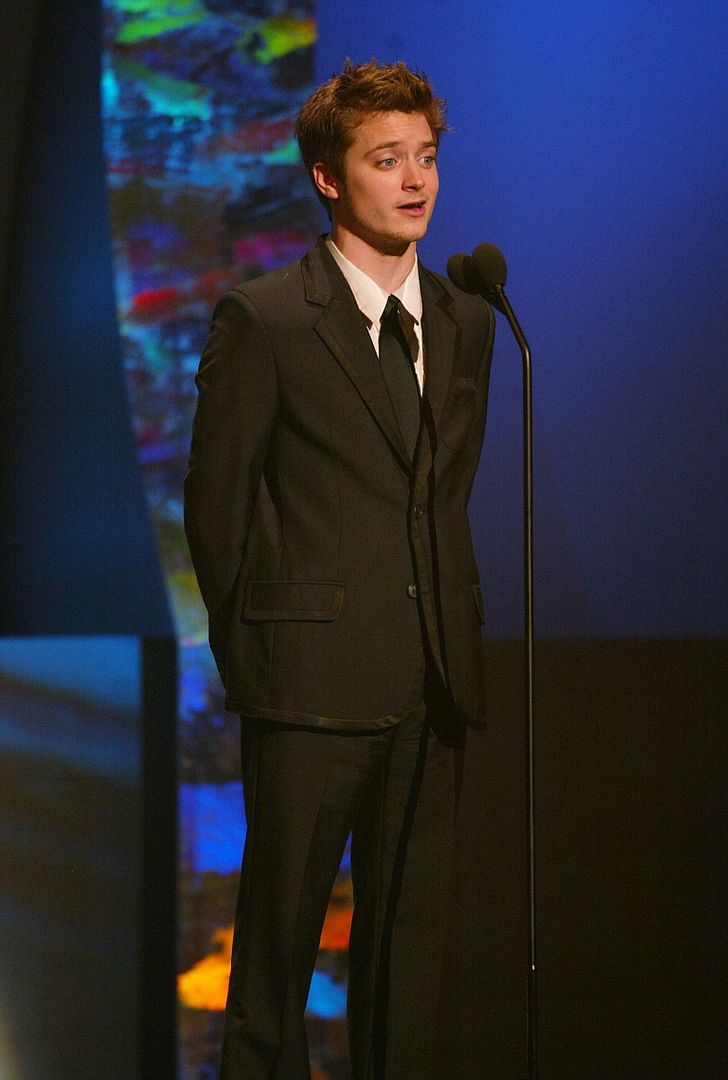 A couple of examples of what was now happening as Elijah went about his day-to-day life:

11 November 2002 - a visit to the deli:

From Entertainment Weekly:

"In 1989, New Line Cinema rejected Peter Jackson's script for a "Nightmare on Elm Street" sequel. Had Jackson's "Nightmare" slinked onto the screen, it seems unlikely Elijah Wood, 21, would be causing such a stir in Manhattan's Katz's Delicatessen, the eatery where Harry watched Sally fake the Big O. Ordering a cup of coffee, Wood is quickly ID'd by a passel of meat cutters, and is soon amiably signing autographs. A photo with the owner is next. "I get to be on the wall?" Wood says. "Wicked!" Flash! goes the camera, and there's spiky-haired, saucer-eyed Elijah, grinning for eternity behind the steam from the matzo ball soup. A tiny bird of a woman pronounces him a nice young man."

20 November 2002 - stopping for coffee in LA: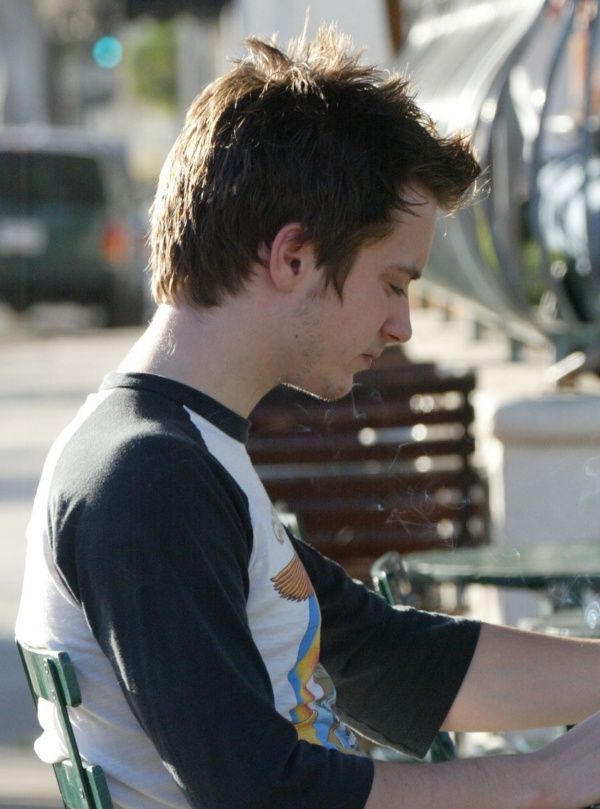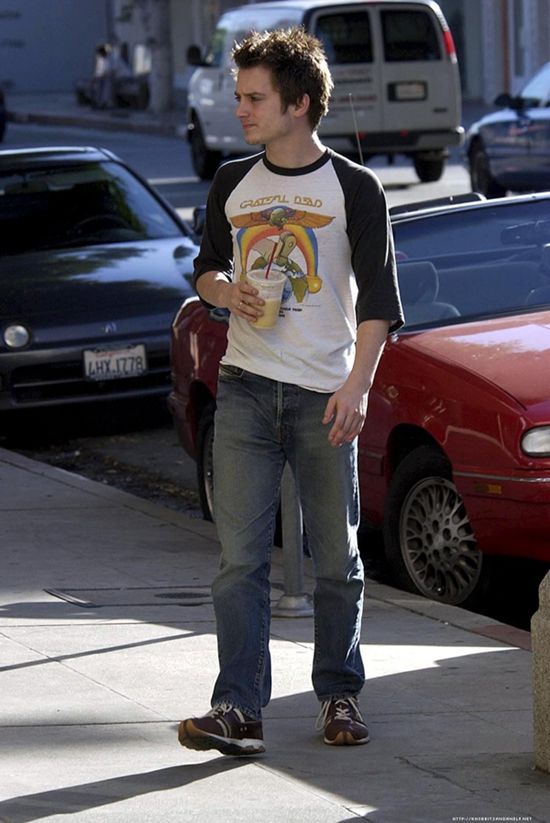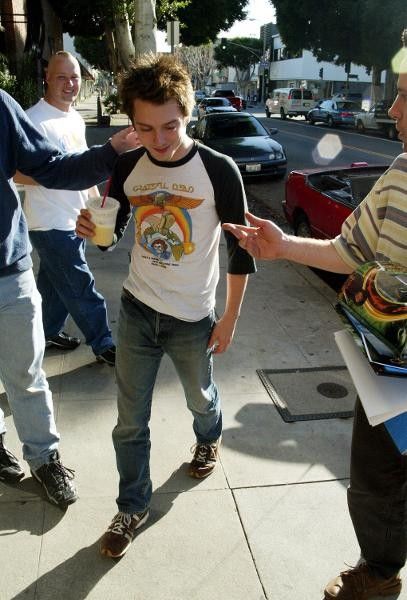 But he is always gracious: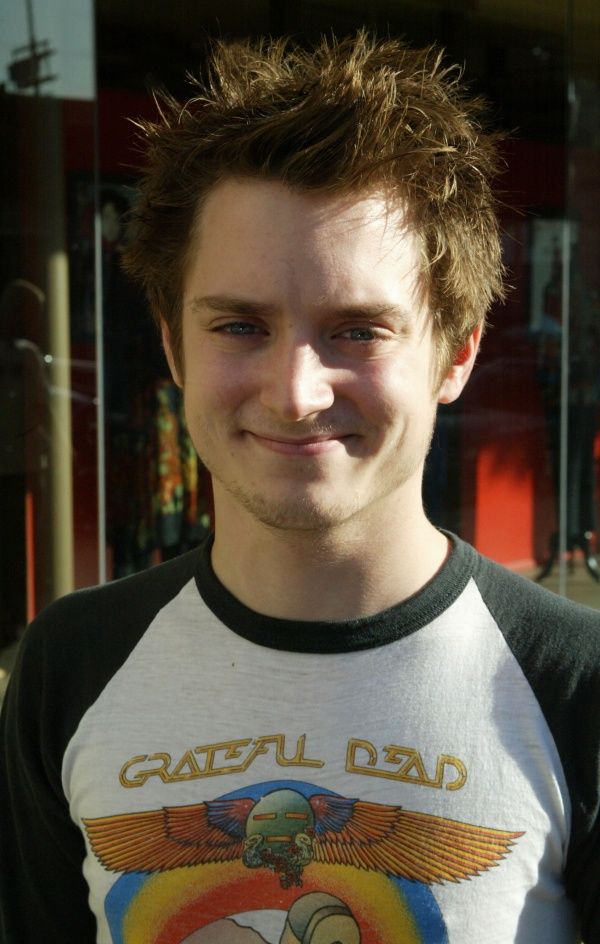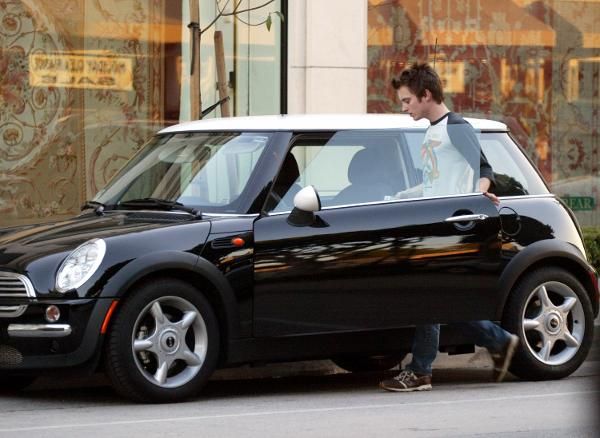 "I won't change and my perspective won't change. I want to continue my life the way I live it, and I'm not going to let anything stop me from doing that. It isn't all about acting. There's a lot more to life than Hollywood." (imdb)

21 november 2002:

Elijah and Dom attend the launch of Sims Online: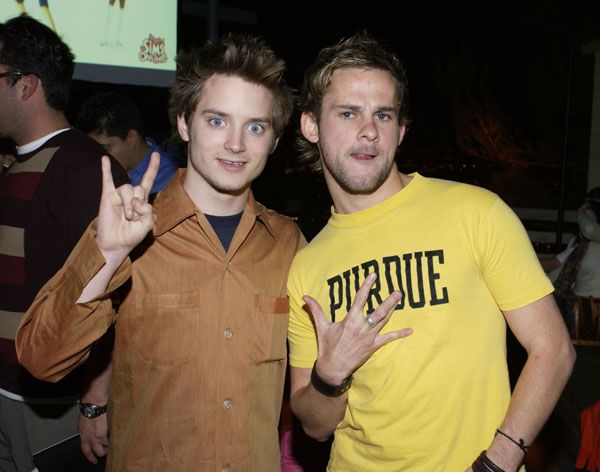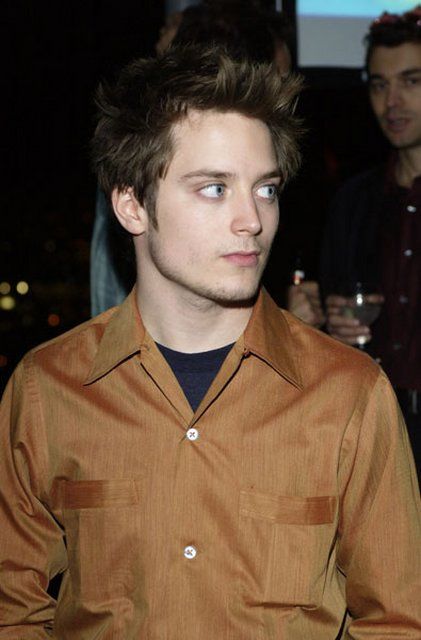 Bijou Phillips (his 'Black & White' co-star) was also there: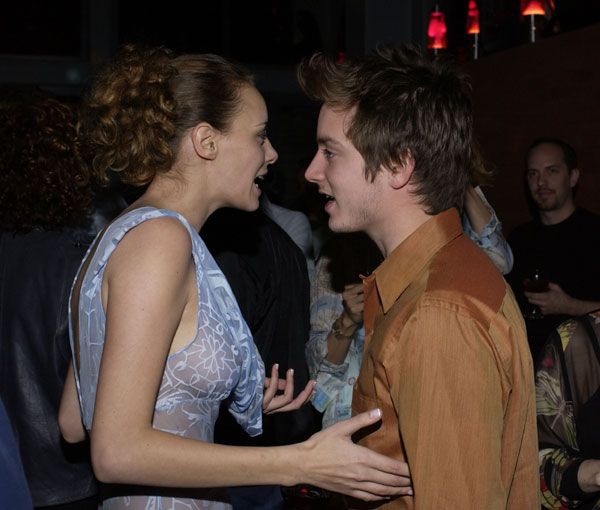 ---


My Journey Continues:

30 September 2002:

New TTT trailer online!

"In anticipation of the December 18 release of the central film in Peter Jackson's epic trilogy, "The Lord of the Rings: The Two Towers," New Line Cinema will debut the film's main theatrical trailer at 12:01AM, Monday, September 30, exclusively on America Online worldwide. The new trailer will debut in North American theaters on Friday, October 4, and widen throughout the world through the month of October." (theonering.net)

Just reading that announcement now, I can recall vividly the excitement of the run-up to TTT. The wondering, the worrying, the anticipation as gradually new bits and pieces emerged. For instance, when this trailer was released it was then analysed frame by frame on the torn site. This shot of Frodo had everyone intrigued! :

"The next shot in this short montage is one of Frodo in Osgiliath looking up at something or someone. A haunting image reminiscent of a medieval religious painting." (theonering.net)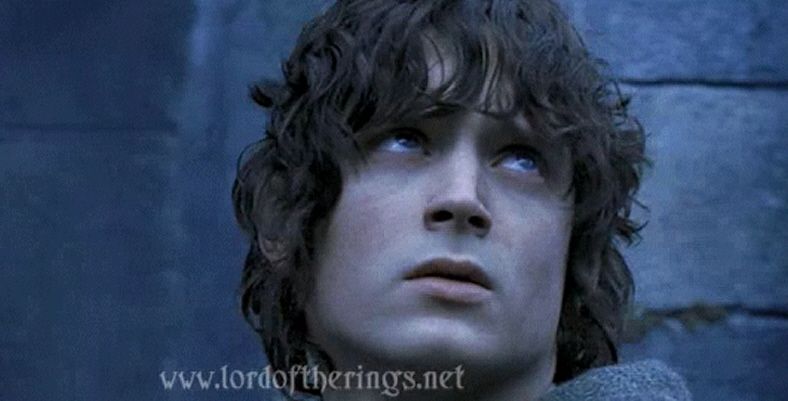 And then, on 16 Nov. 2002 - THIS: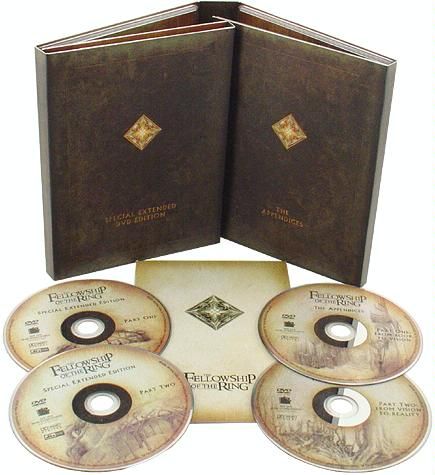 Release of FOTR - Extended Edition! Life was good:)


---


Frodo's Journey continues:

FLIGHT TO THE FORD:

Elijah: "Ah, this is ..
Sean: "They put it back in with the cave trolls!
E:"Bilbo's trolls!"
S:"A great homage!"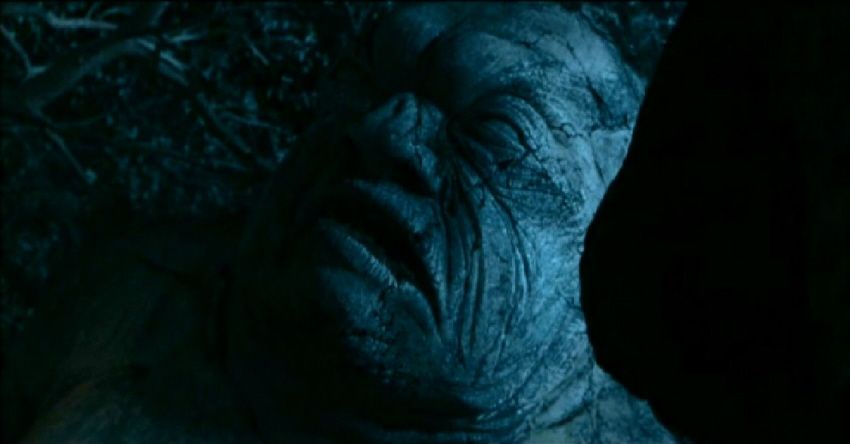 Look Frodo - it's Mr Bilbo's trolls!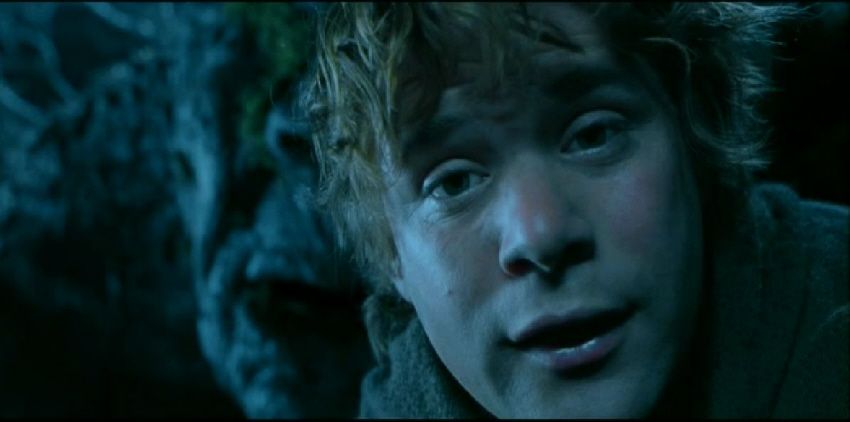 He's going cold!



Is he going to die?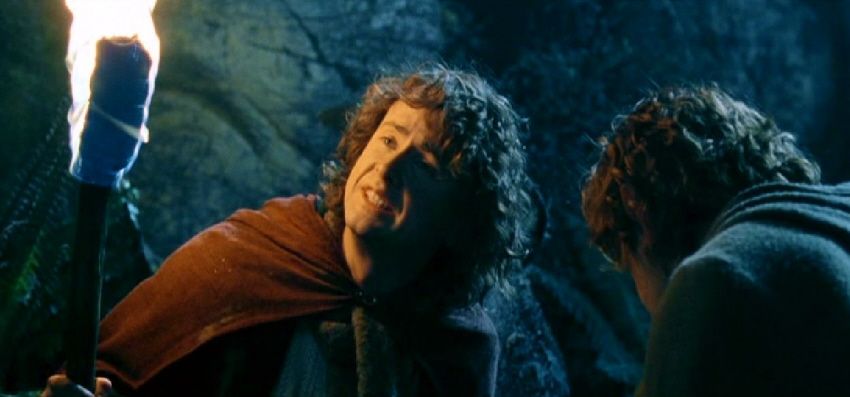 He's passing into the shadow world. He'll soon become a Wraith like them.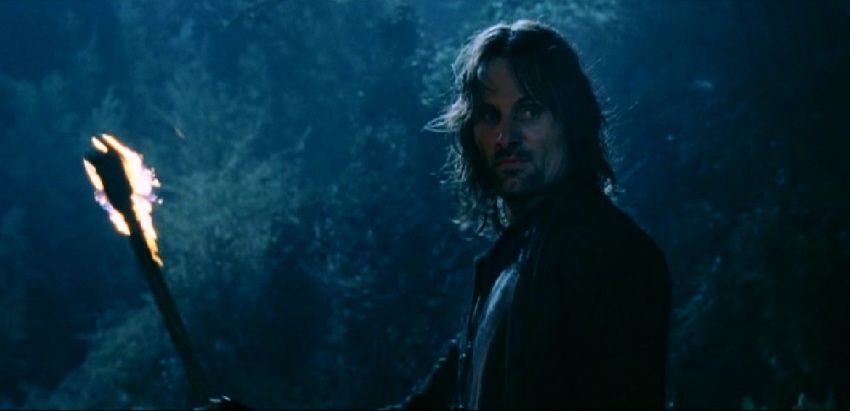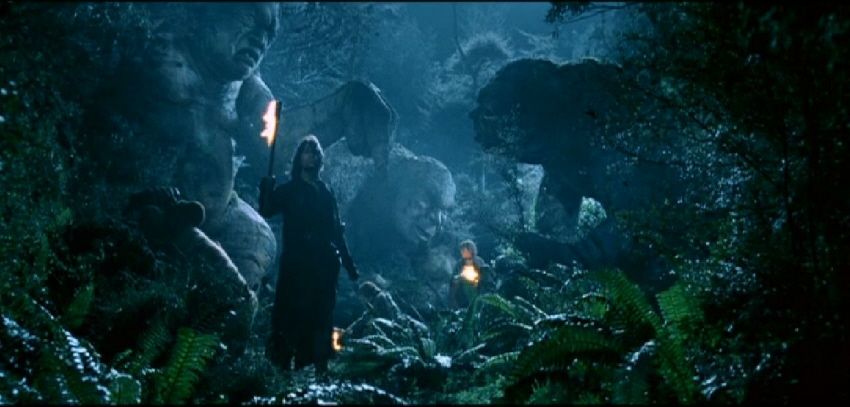 Sam, do you know the Athelas plant?
Athelas?
Kingsfoil.
Kingsfoil - aye, it's a weed!
It may help to slow the poison. Hurry!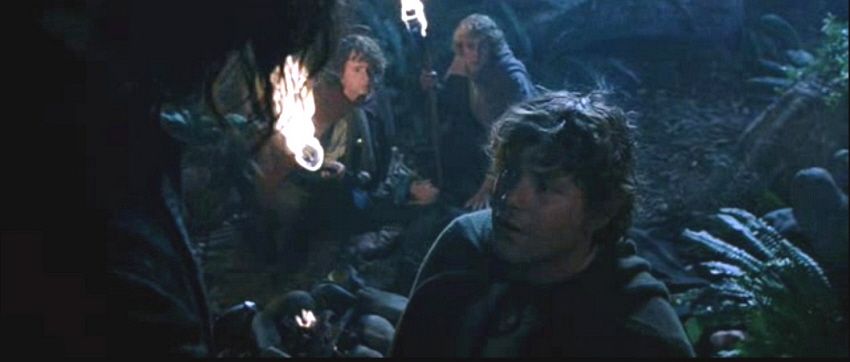 What's this? A Ranger caught off his guard?



Elijah: "I love what Liv's done with her voice on this".
Dom: "She sounds a lot older".
E: "Doesn't she? It's very Elven"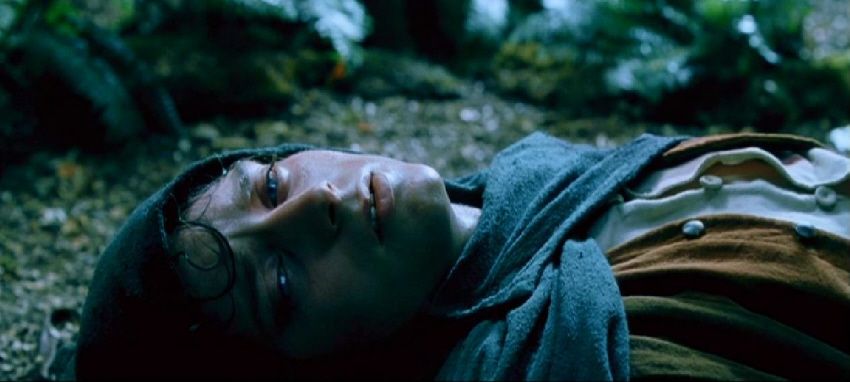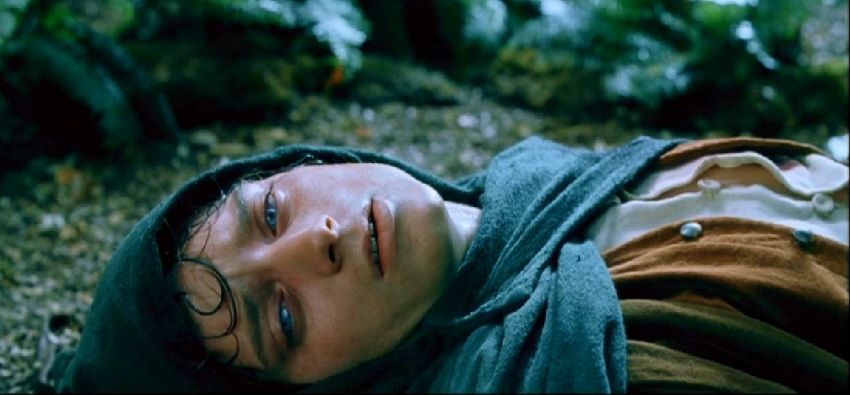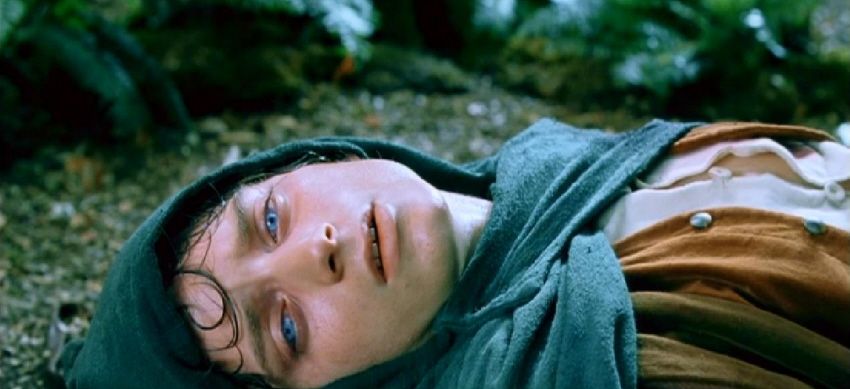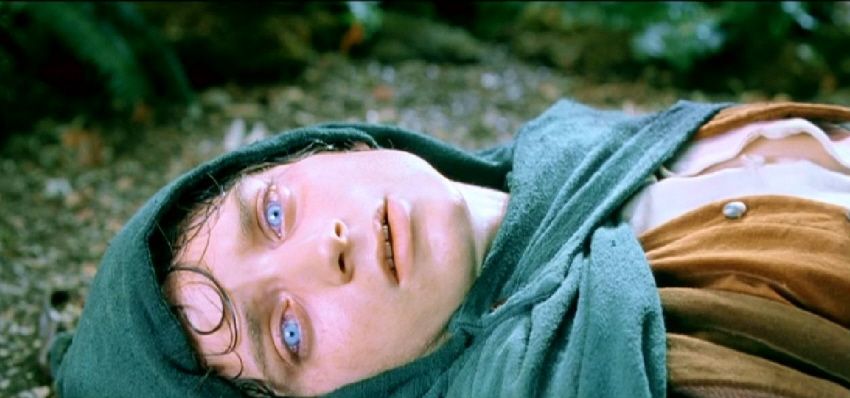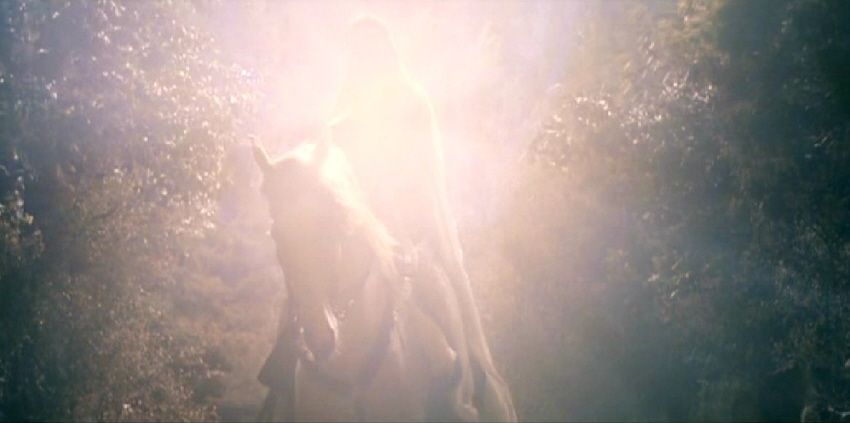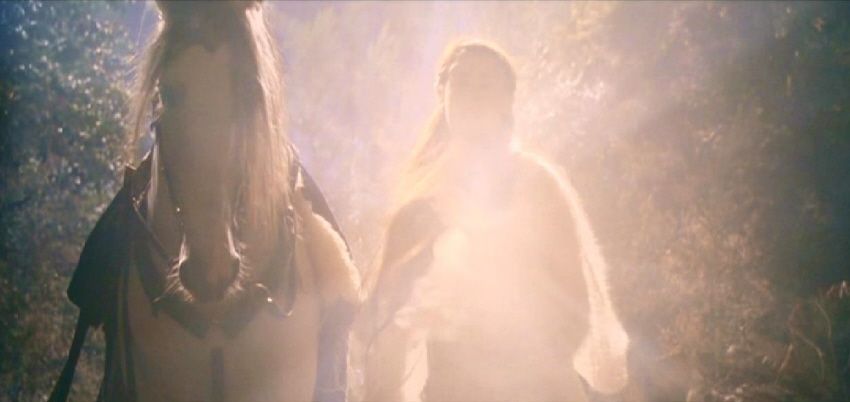 Frodo! I'm Arwen . I've come to help you.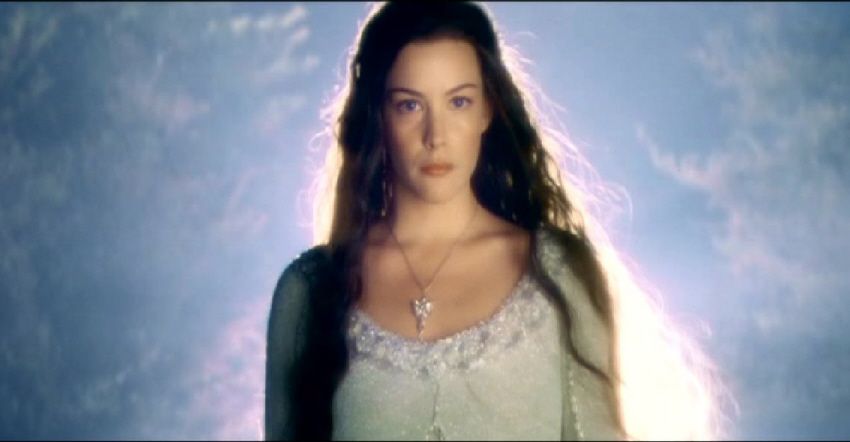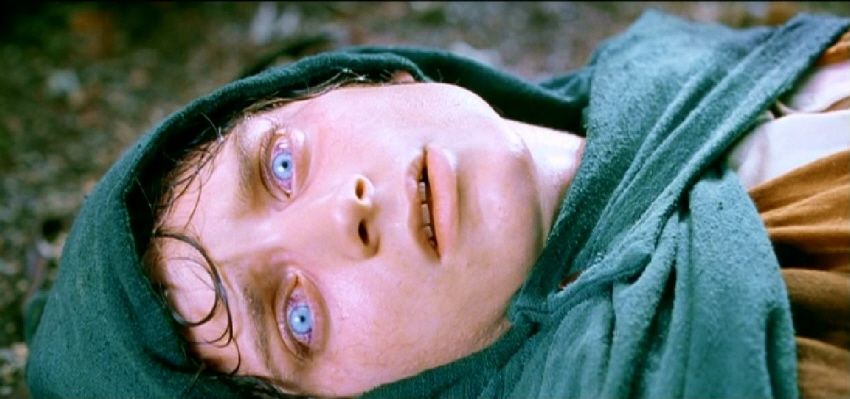 Hear my voice. Come back to the light.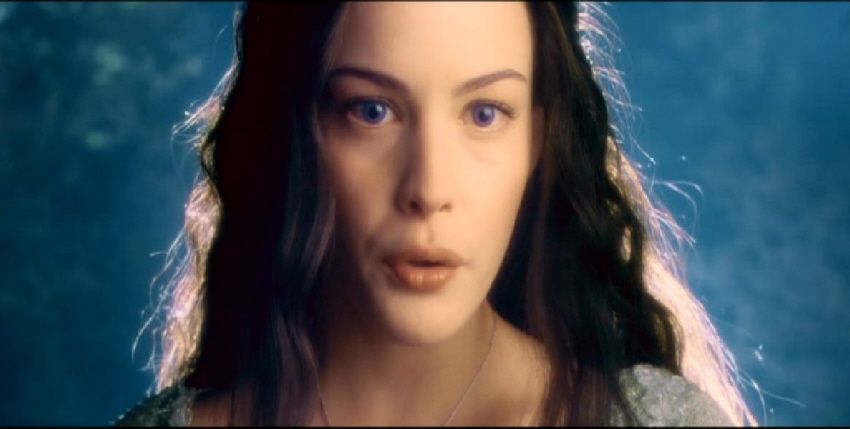 He's fading. He's not going to last. We must get him to my father.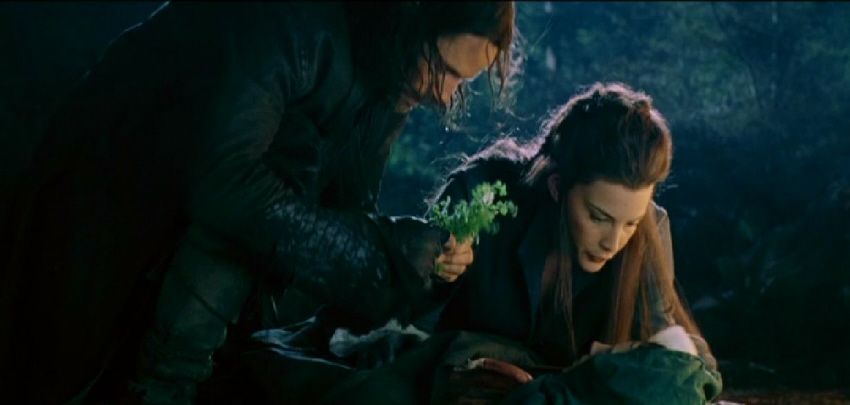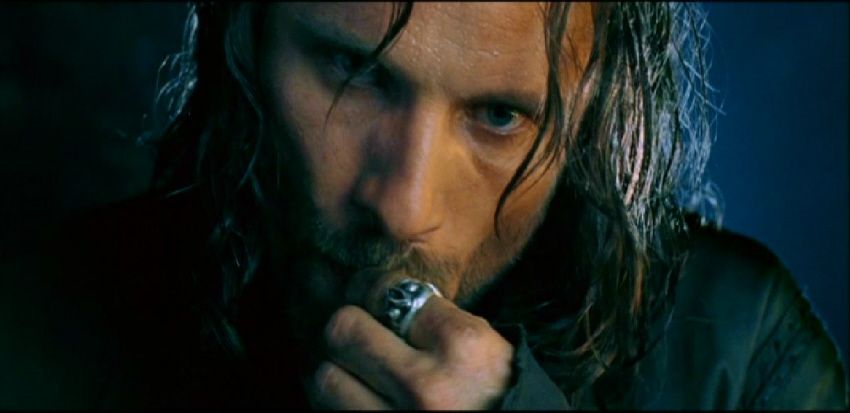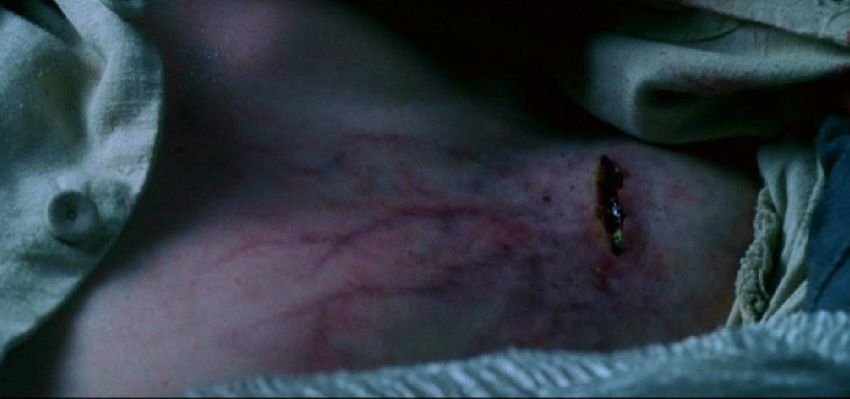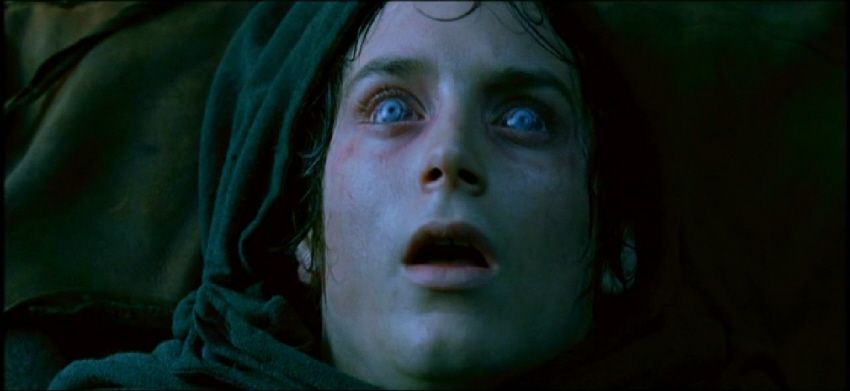 There are five Wraiths behind you. Where the other four are I do not know.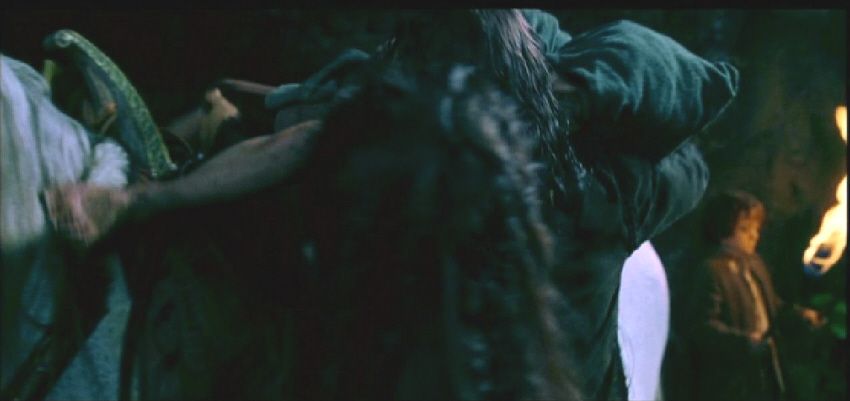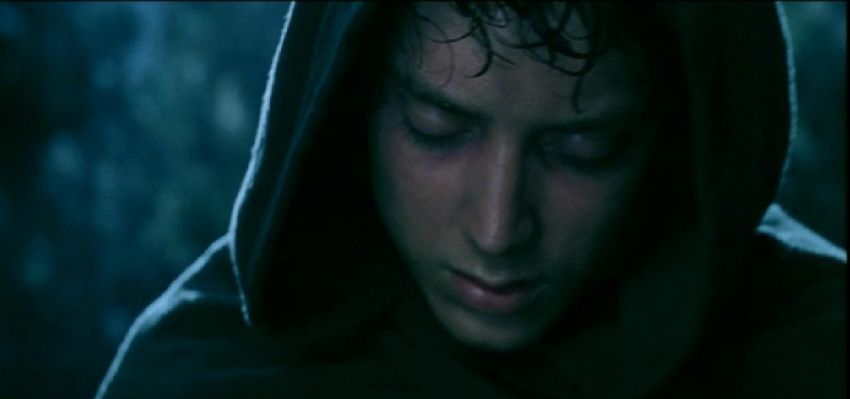 I do not fear them.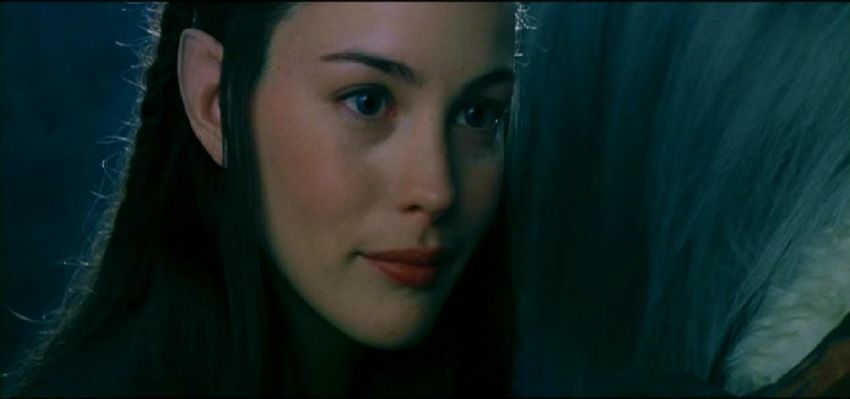 Ride hard! Don't look back!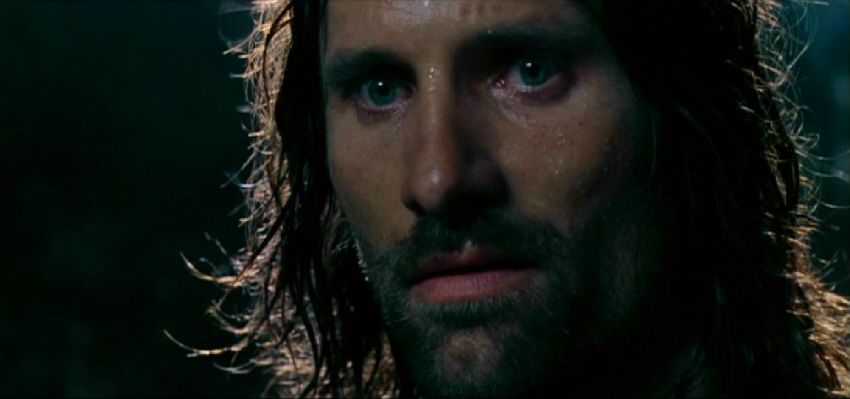 What are you doing? Those Wraiths are still out there!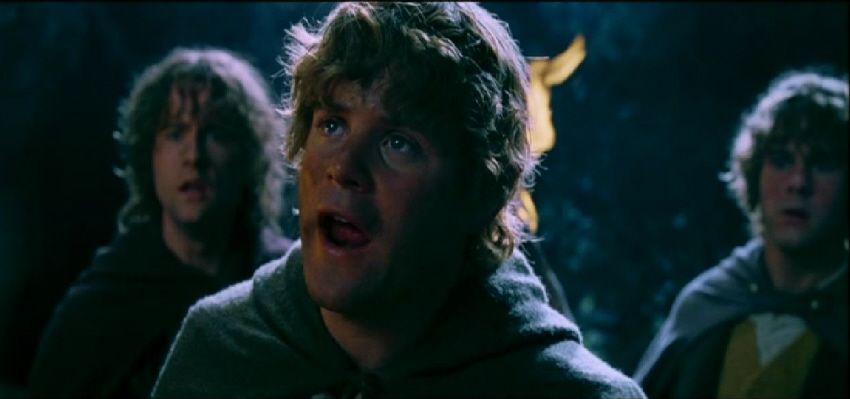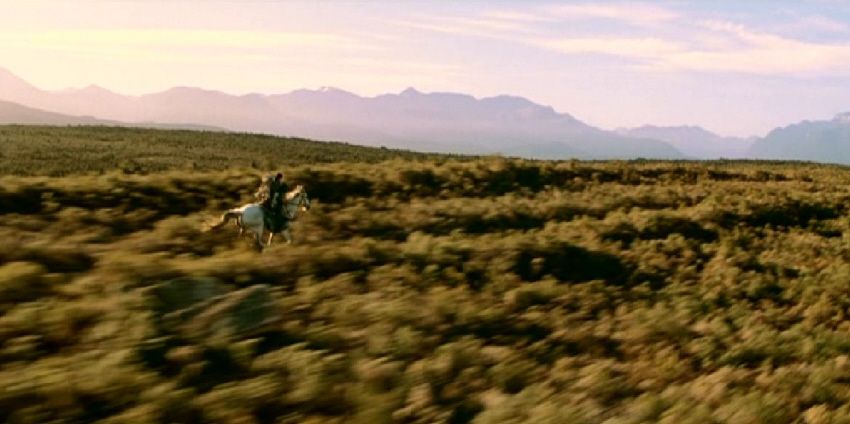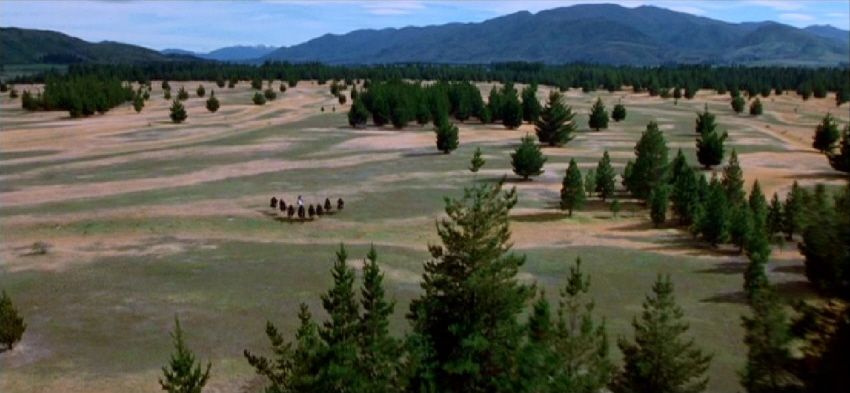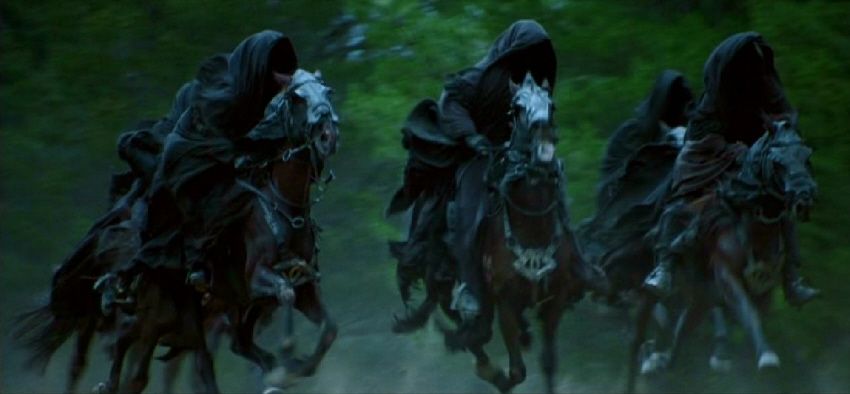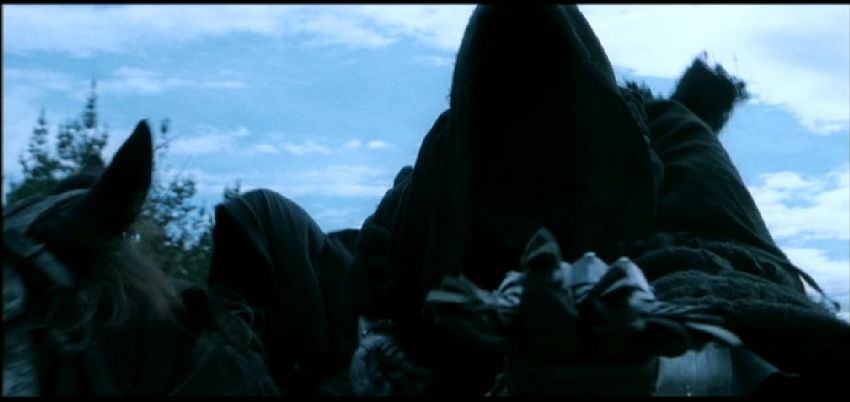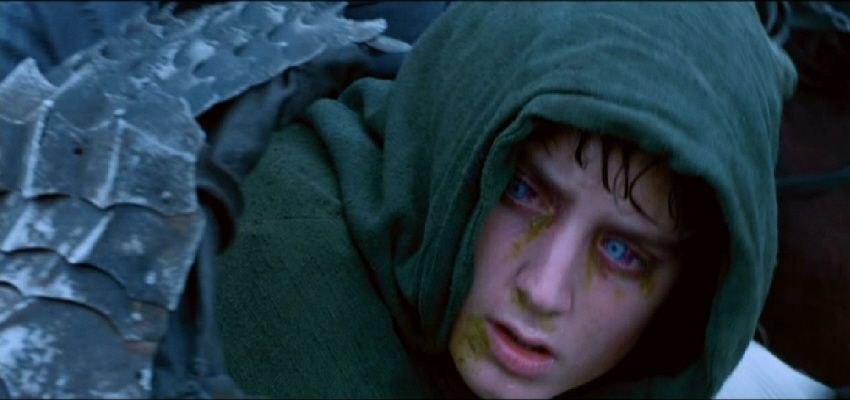 Give up the Halfling, She Elf!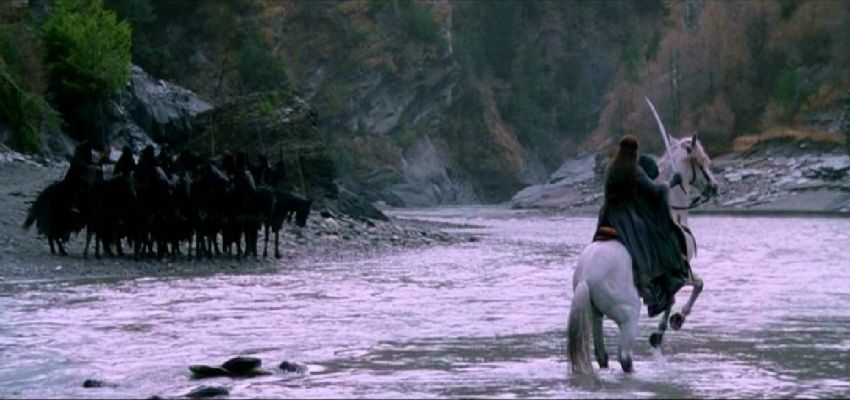 If you want him, come and claim him!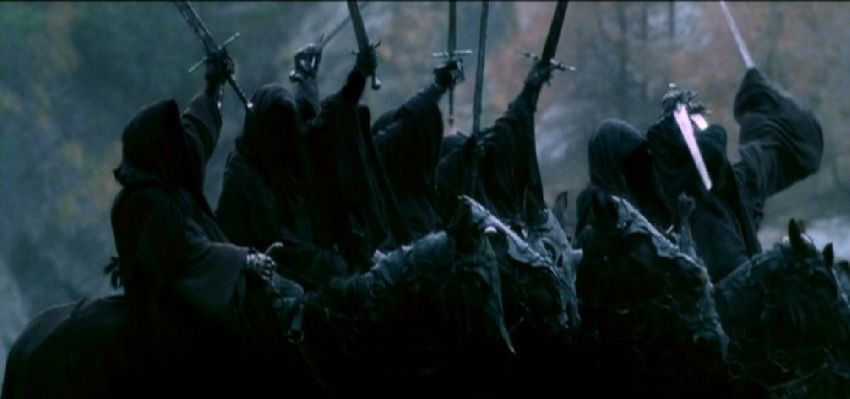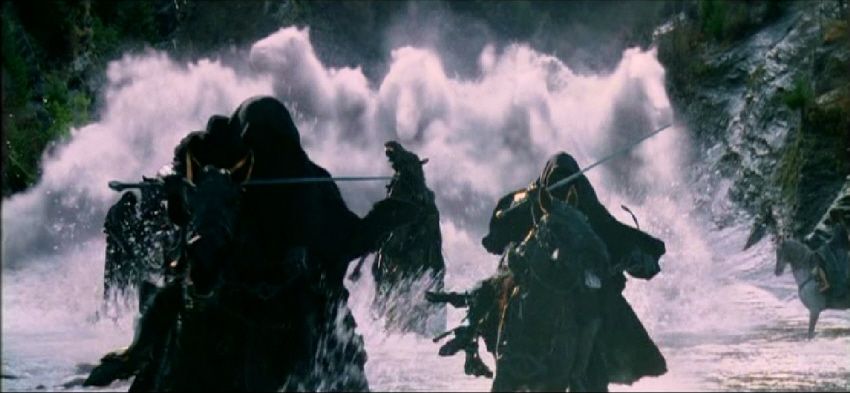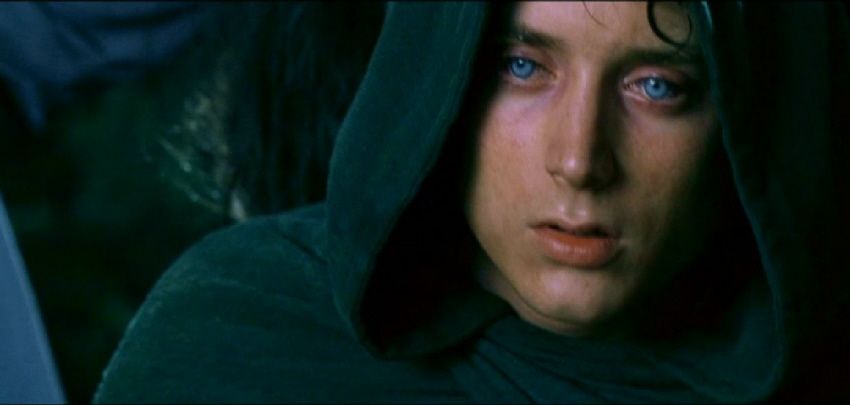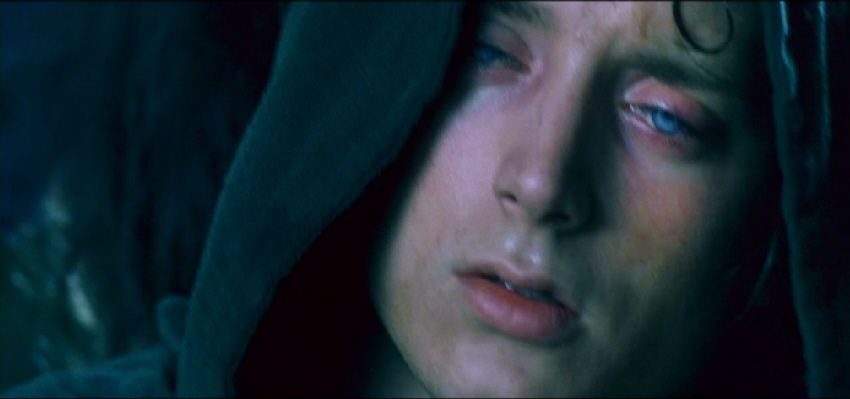 Frodo, no! Frodo, don't give in! Not now!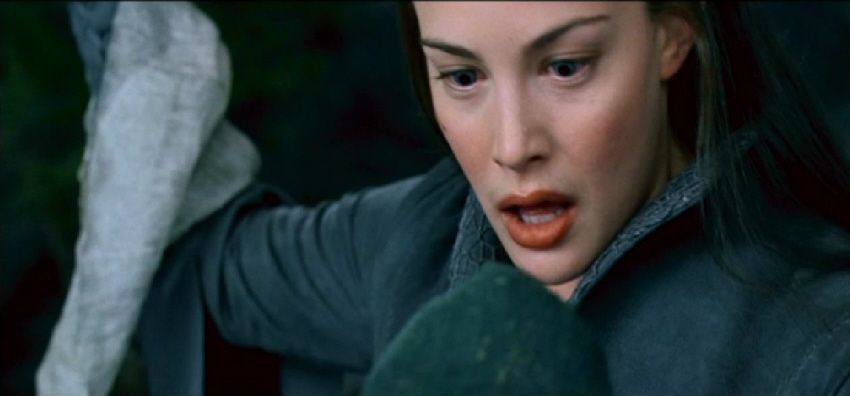 Elijah: "This was actually included in a little pick-up here.

Liv: "I think they wanted to show really how sick Frodo was and how much she had invested in getting him back to Rivendell to save him - to just show that moment so that the audience could really just feel how important this moment was. Elijah originally wasn't going to be there for me in the scene - it was going to be Kieran. We somehow made the camera angle work so that I could have Elijah there with me so I could look at him and act with him and that really helped me a lot."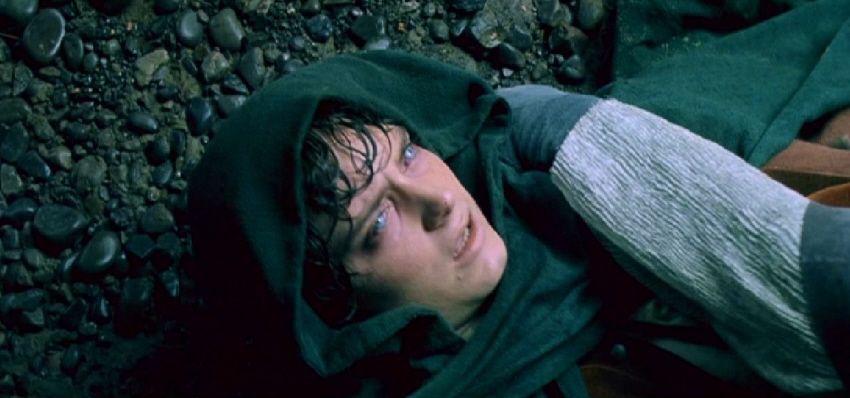 What grace is given me, let it pass to him. Let him be spared.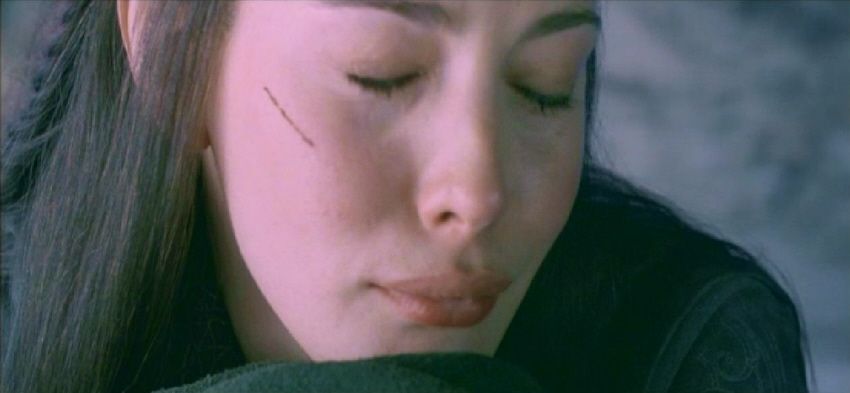 Save him.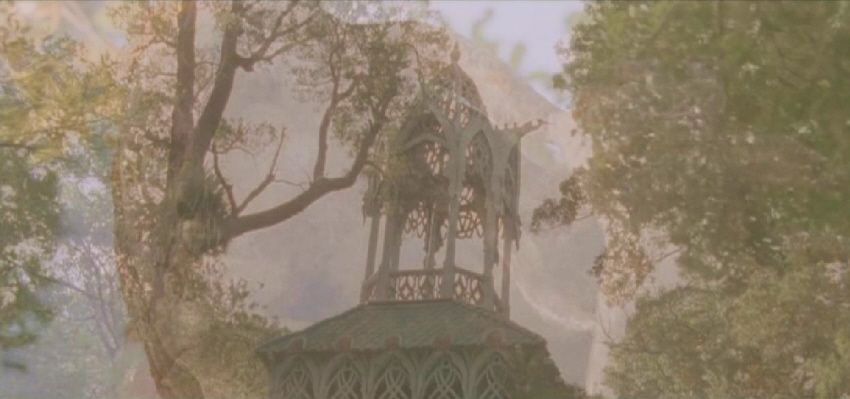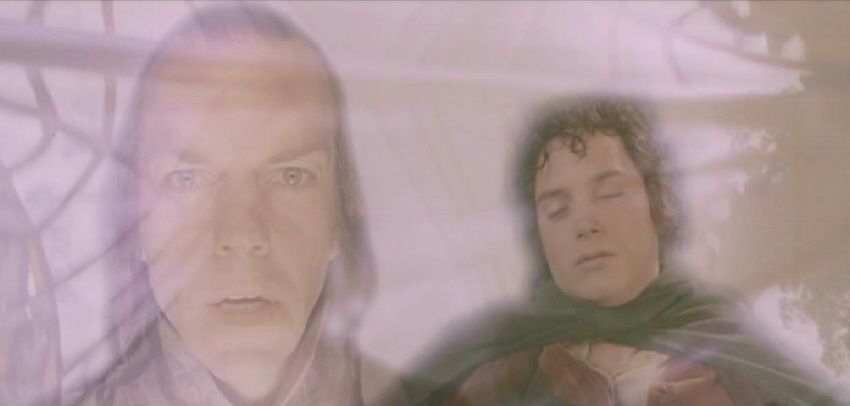 Where am I?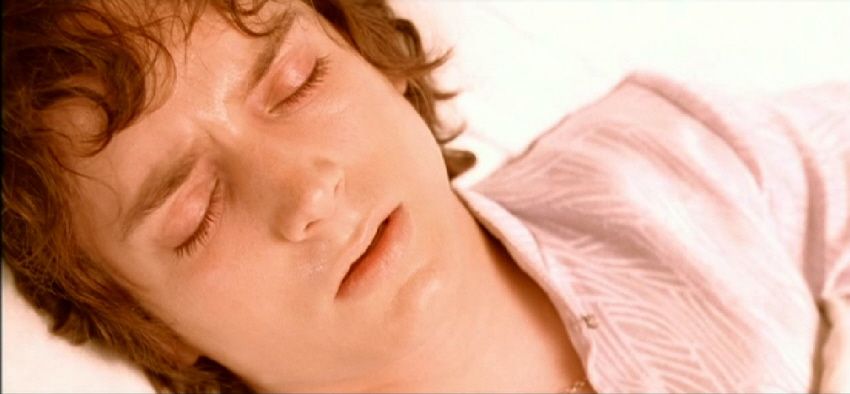 You are in the House of Elrond.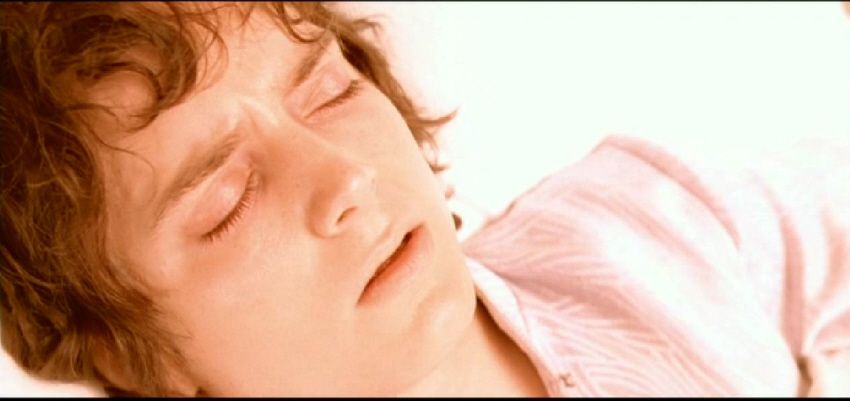 And it is 10 o'clock in the morning on October 24th, if you want to know!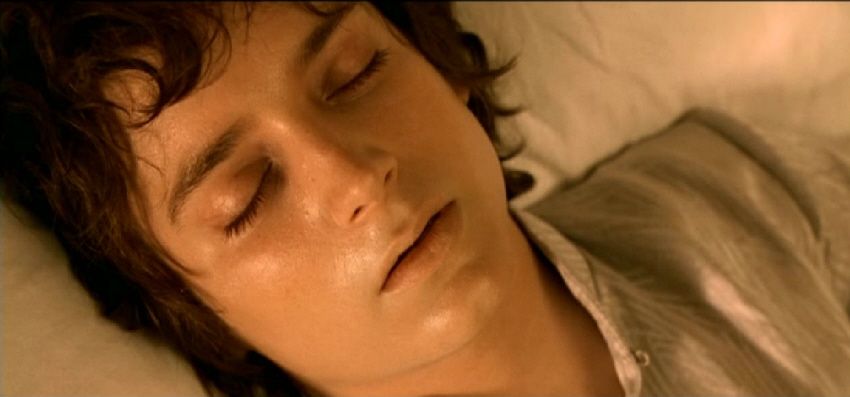 Gandalf!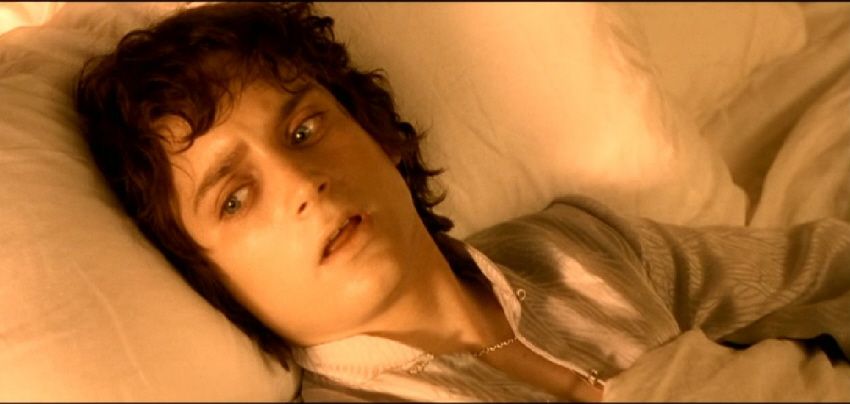 Yes, I'm here. And you're lucky to be here too!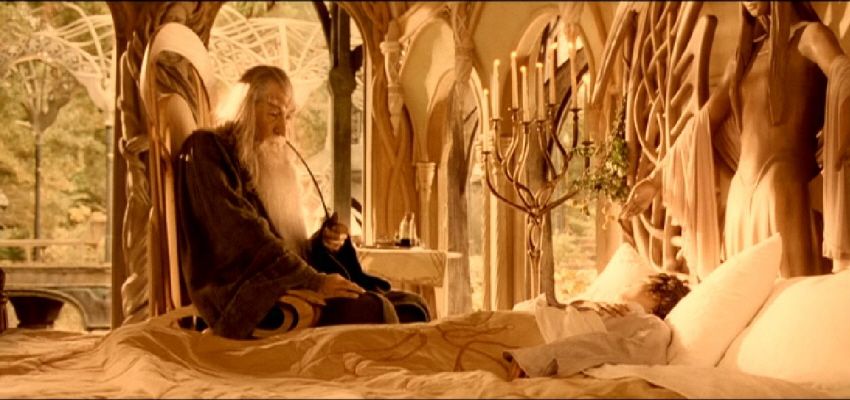 A few more hours and you would have been beyond our aid. But you have some strength in you, my dear Hobbit!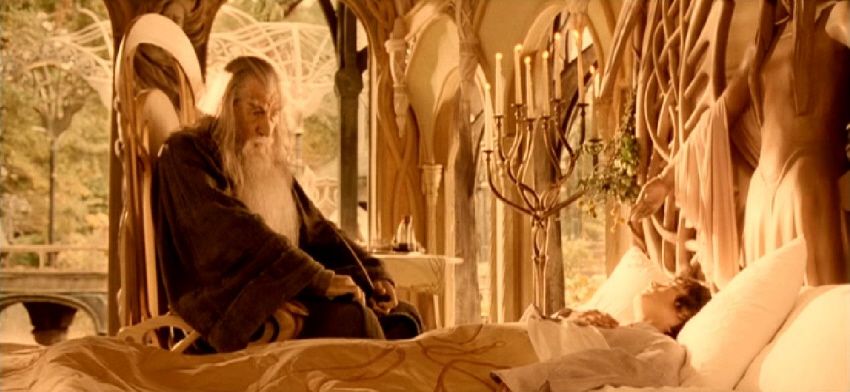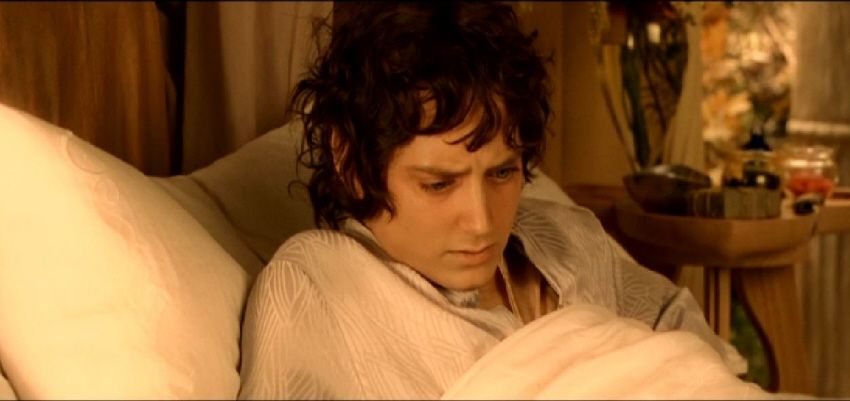 What happened Gandalf? Why didn't you meet us?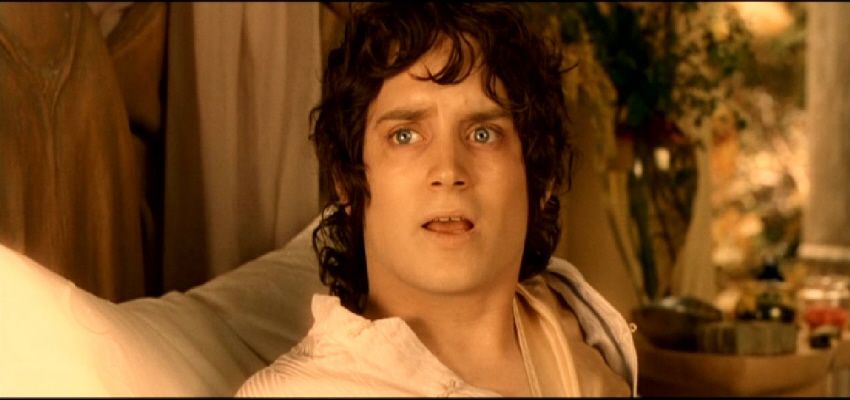 I am sorry Frodo. I was delayed.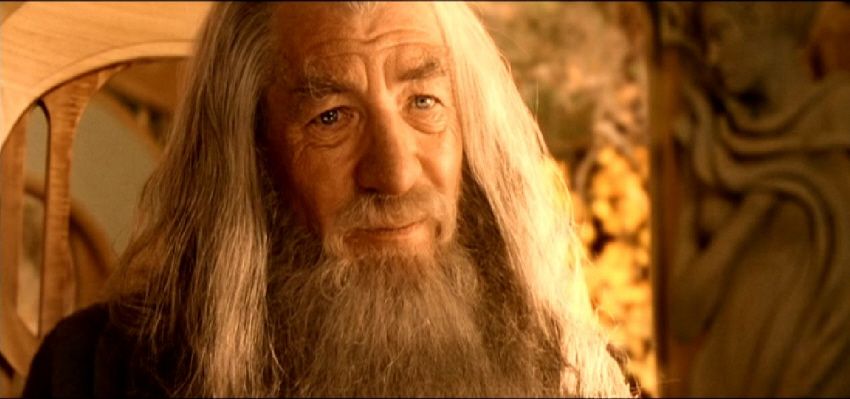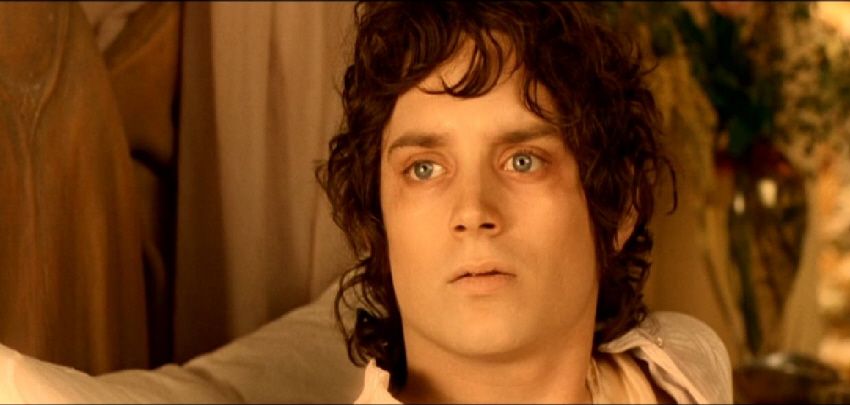 Frodo! Frodo! Bless you, you're awake!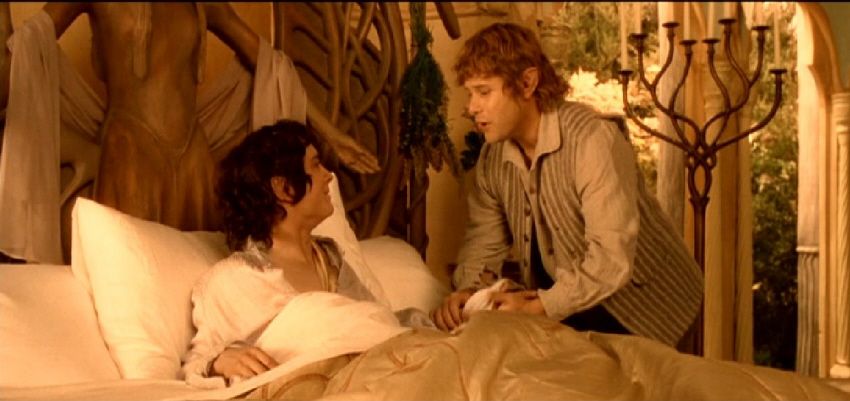 Ian: "When I suggested to Sean that he took Elijah's hand it was because I thought anyone who knew the book would care about the deep friendship, often of an innocently physical nature, and that might be missed by two resolutely heterosexual actors who mightn't appreciate that gay people like myself saw in a touch something more meaningful than others might. So to pursuade him to touch Elijah I said, 'Now look, it's in the book'."

Sean: "Ian brought the book over to me right before we shot it and said 'Now look here it says that Sam runs over and grabs Frodo's hand. He said the fans of the book are going to want to see that. I believed it and I got a fan letter the other day that a neighbour handed to me and it said how much it meant to her that Sam holds Frodo's hand at that moment because it was one of the most important moments to her in the book."

Elijah: "That's fantastic! It's the subtle little nuances - that's unbelieveable!"

Sam has hardly left your side!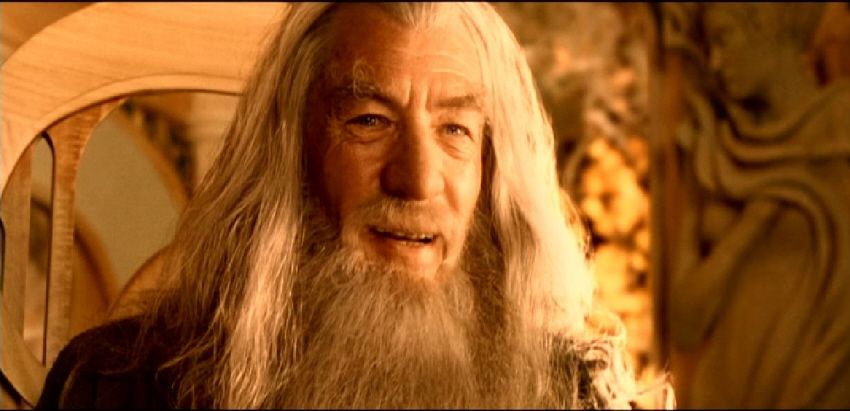 We were that worried about you, weren't we, Mr. Gandalf?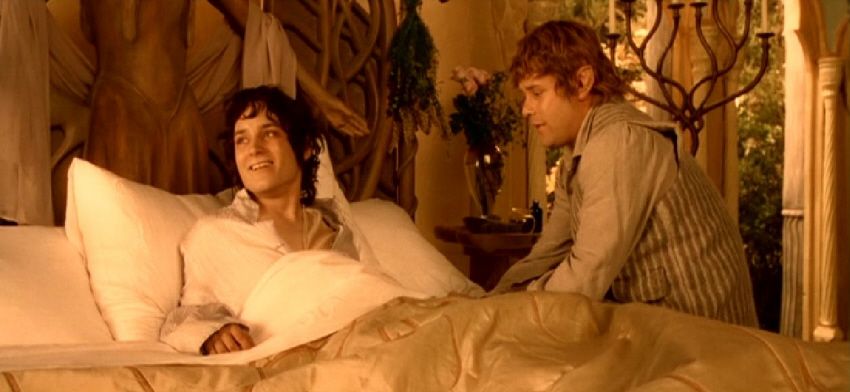 By the skills of Lord Elrond, you're beginning to mend.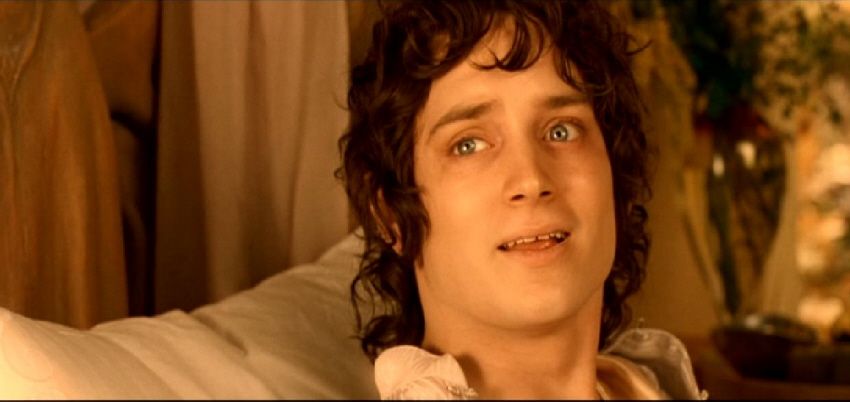 Welcome to Rivendell, Frodo Baggins!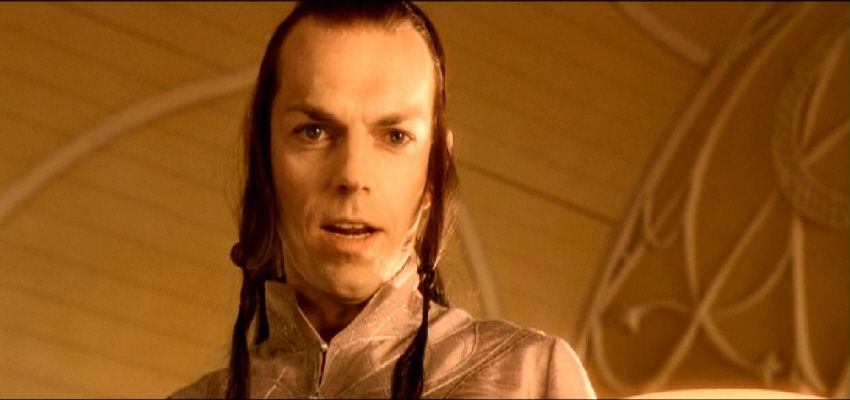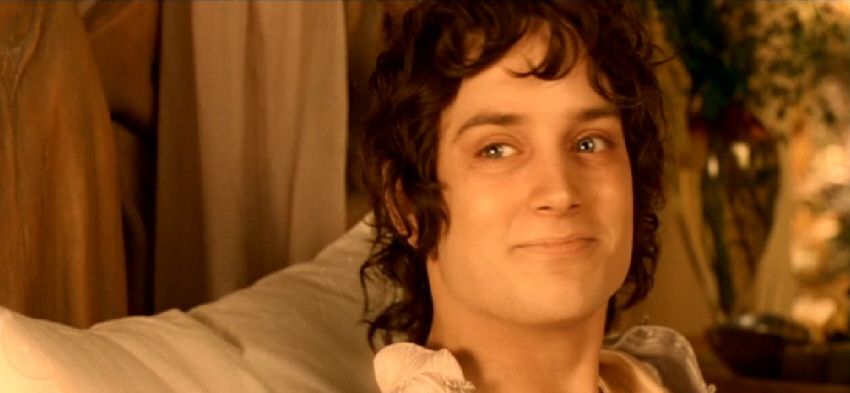 ---


"I won't change and my perspective won't change. I want to continue my life the way I live it, and I'm not going to let anything stop me from doing that.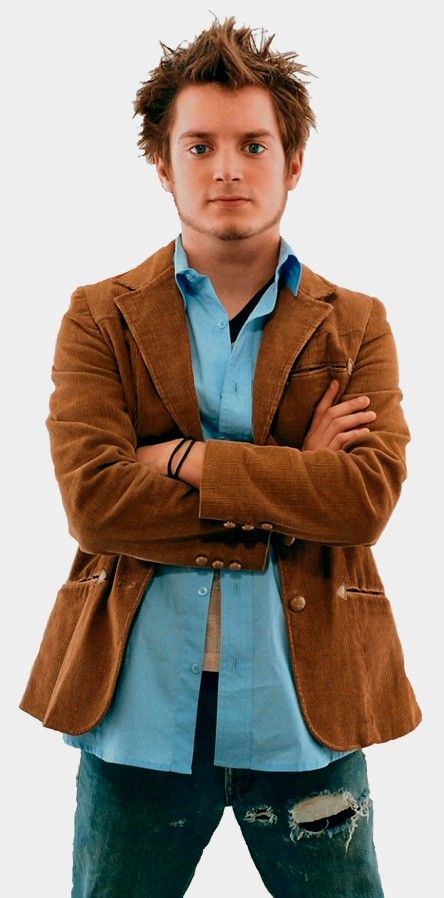 ---
TO BE CONTINUED
LINK TO ALL CHAPTERS:
"A JOURNEY WITH FRODO"
comments: Leave a comment