| | |
| --- | --- |
| Tags: | a journey with frodo |
| Current Music: | under the boardwalk-The Drifters |
| Security: | |
| Subject: | A Journey With Frodo ~ Ch.39 'A Glimpse of Things To Come' |
| Time: | 11:41 pm |
| Current Mood: | relieved |
I'm very relieved to finally be posting this chapter of 'Journey' - RL and my computer have been totally against me all the way!! This chapter covers the TTT premiere in Wellington - NZ was always the most special of the premieres for the cast and crew. And in 'Frodo's Journey' the Fellowship find themselves in the Mines of Moria.
For anyone unfamiliar with my pet project, 'A Journey With Frodo' (a work in progress) is the story of Elijah Wood's experience in becoming Frodo, from back in 1998 when the LOTR movies were just a whisper up to the triumphant Oscars of Feb 2004. In reliving Elijah's journey, and mine, I am using everything I can lay my hands on - behind-the-scenes material from the various dvd's, magazine articles, books, internet sites, tv coverage, word-of-mouth info, etc. Previous chapters can be found here:
"A JOURNEY WITH FRODO"
Hope you enjoy this latest chapter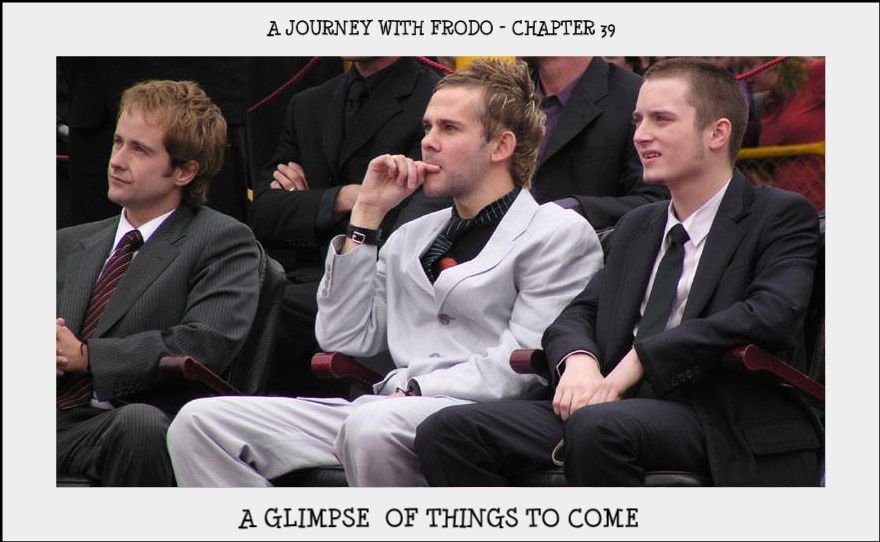 ---

18th December 2002:

The Two Towers is released world-wide and the Frodoplane deposits three excited hobbits back in their beloved Wellington, New Zealand.

Almost immediately it's back to normal ie posing with fans!!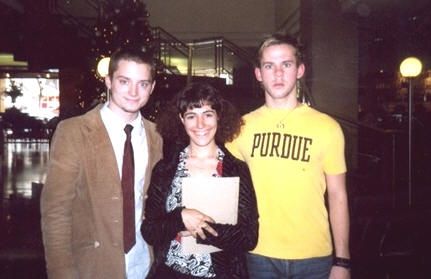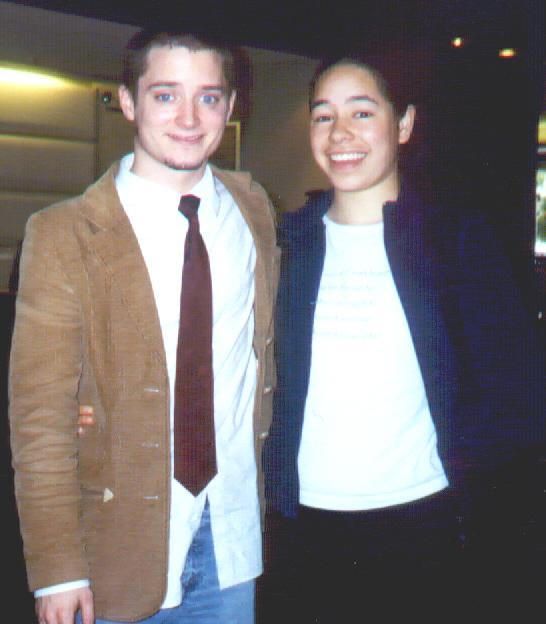 And then - the premiere!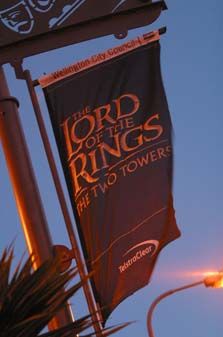 "It was the last of 'The Two Towers' premieres and everyone says, the best, a crowd of over 15,000 showing support for their favourite son and their favourite film." (SkyTV)
A shot from the webcam: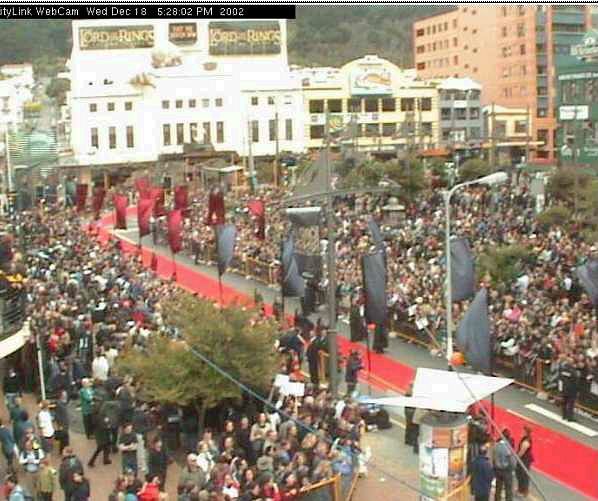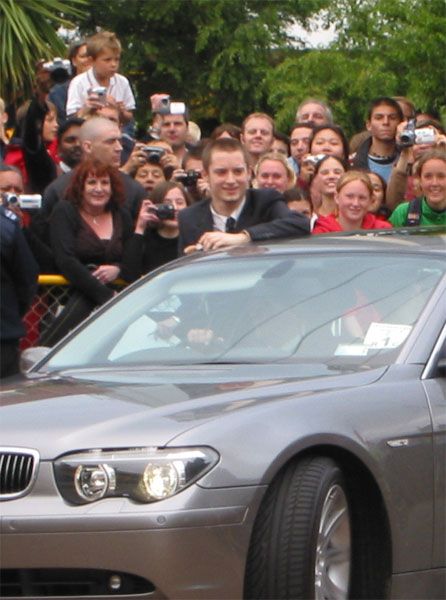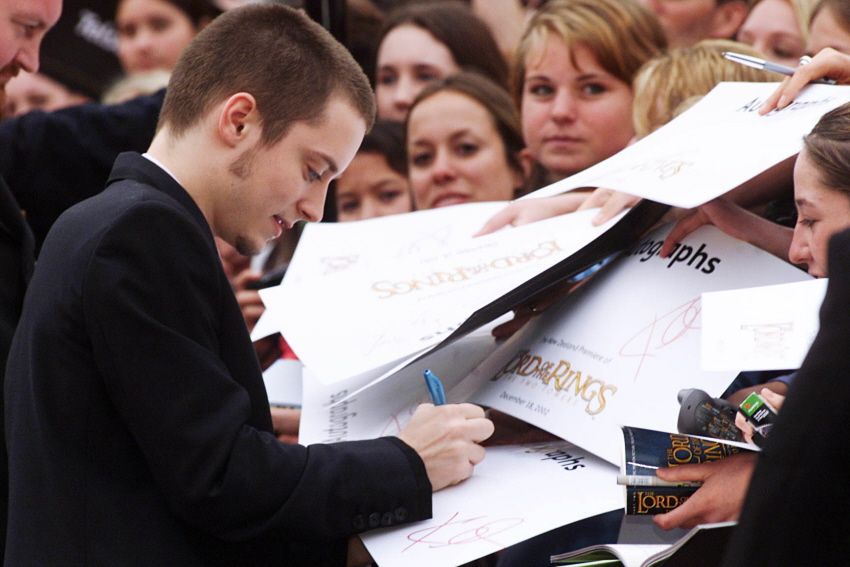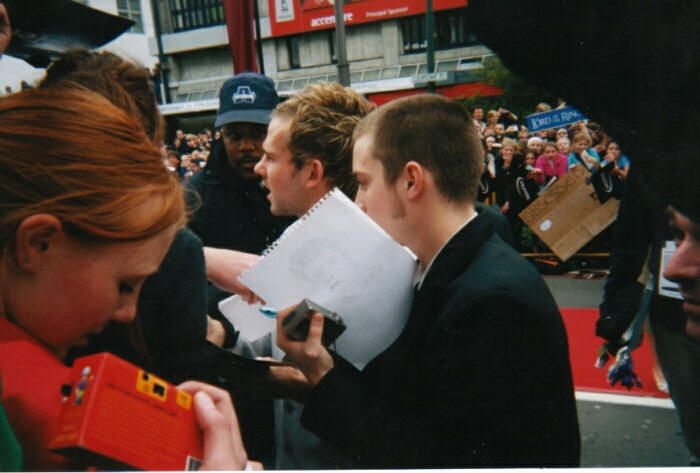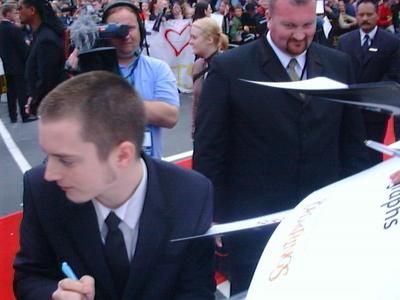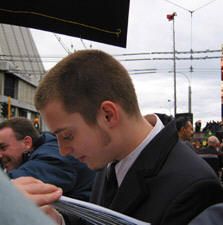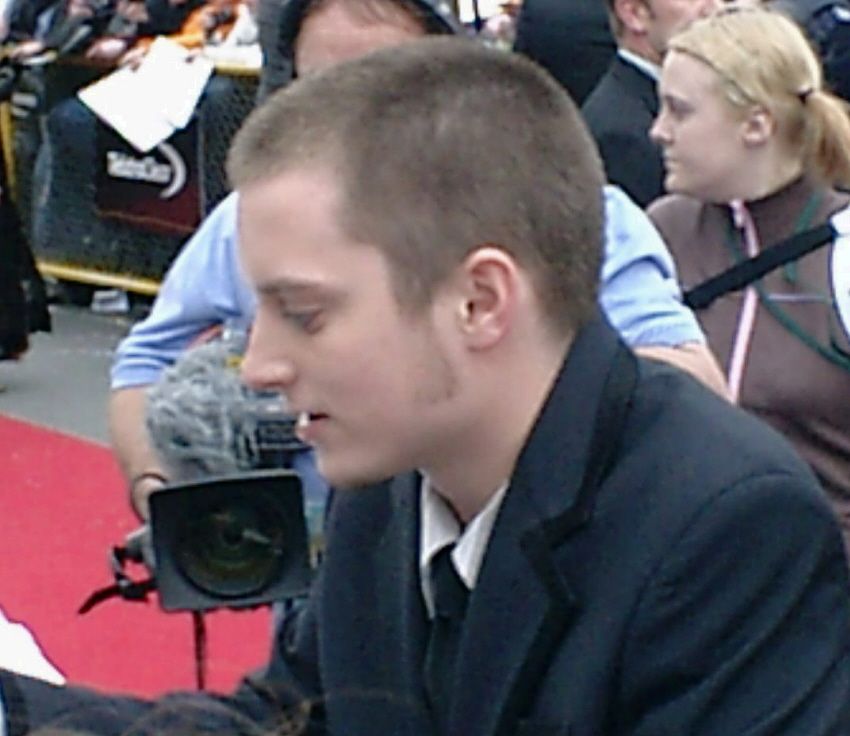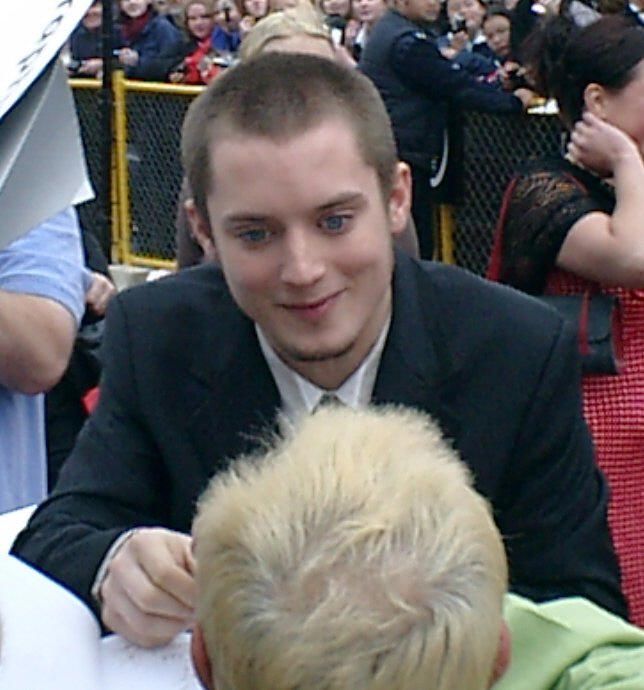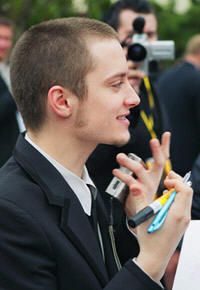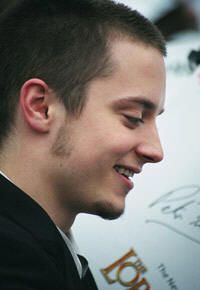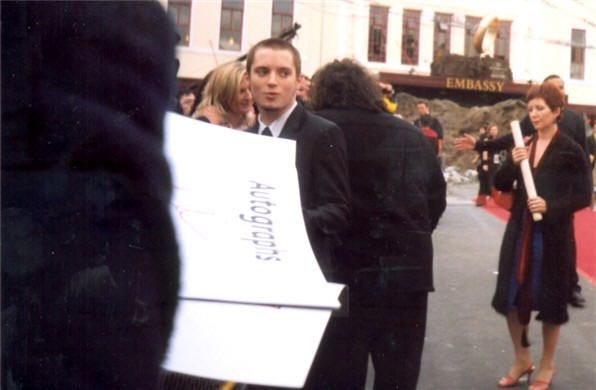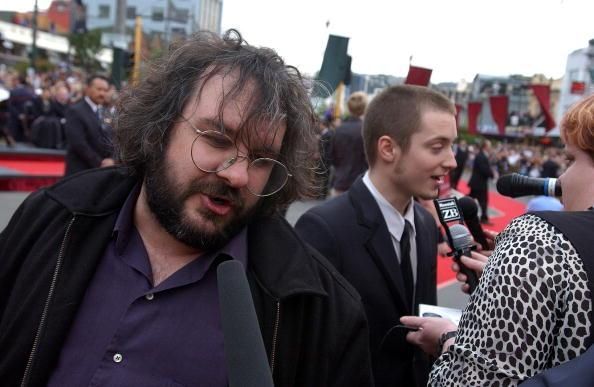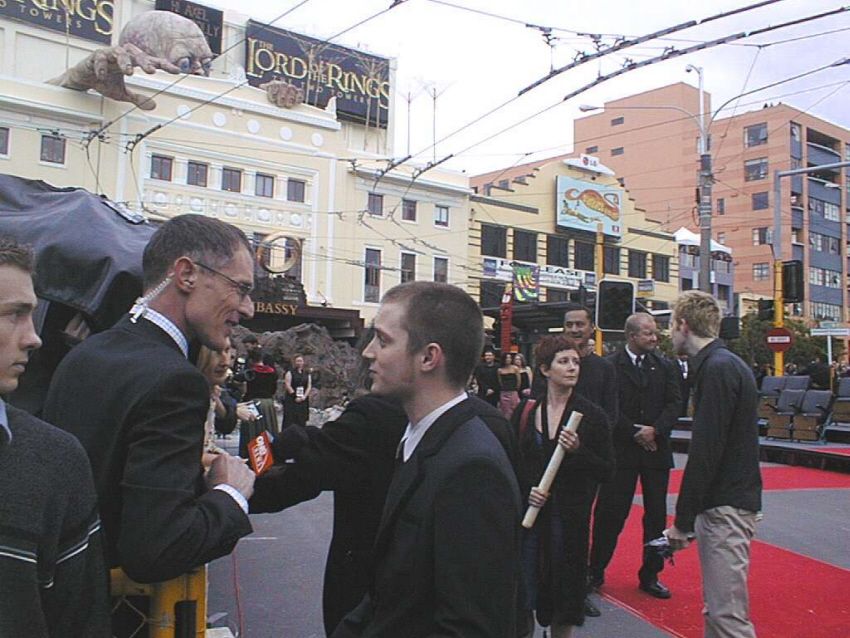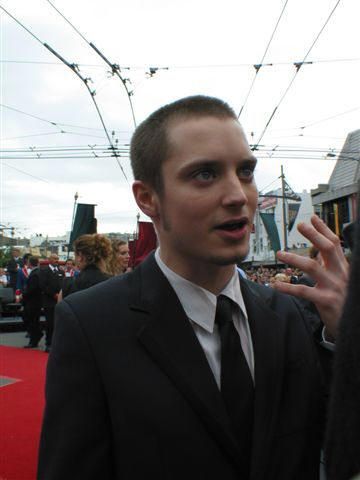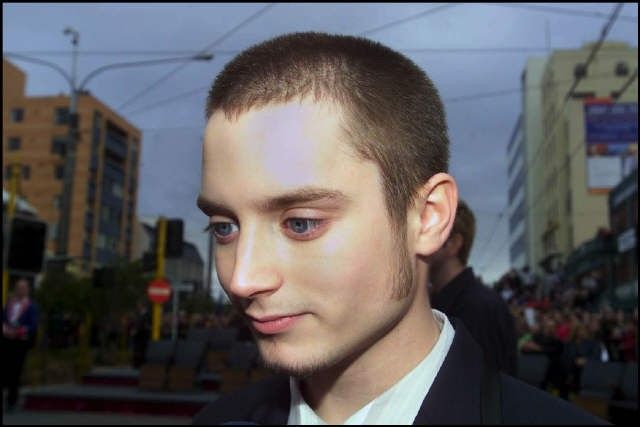 "The red carpet is every actor's finest moment especially for three irrepressible hobbits." (SkyTV)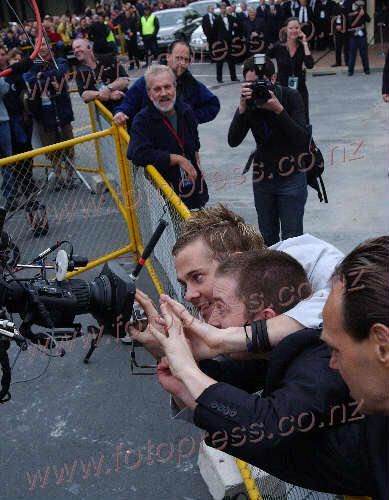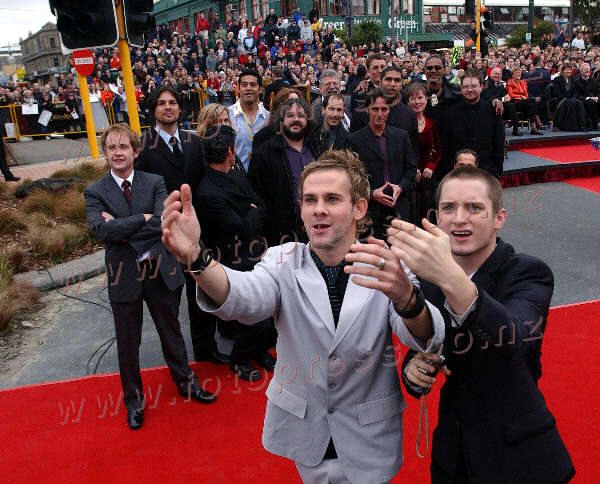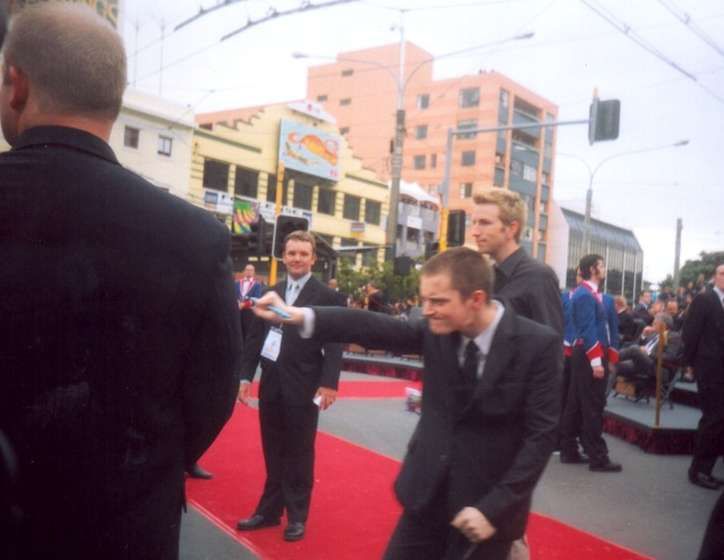 The Edge Morning Madhouse - Radio Interview:
"On the red carpet the other night Elijah, you and Peter were quite close - he put you in a headlock and started rubbing the top of your head. How close are you guys? Tell us about your relationship, are you always keeping in touch or is it just for these sort of things you touch base?"
"Wouldn't that be terrible? If it was just like each year when we come together,'Hey Pete! How are you? Let's make it seem like we're friends!'. No, I love Pete. He's been so busy and you know, the thing about it, the nature of friendship is when you're really close with someone, especially someone that you've been through something like that with, you don't always call and you don't always keep in touch and that doesn't necessarily have a bearing on the relationship or the friendship or the closeness because nothing can take that away, you know we had that experience, everybody did, with Pete, so we'll always be linked by that. I mean, I don't keep regular communication with him but he'll always be in my life for the rest of my life in some way."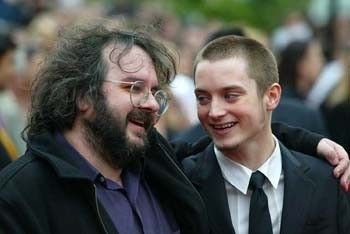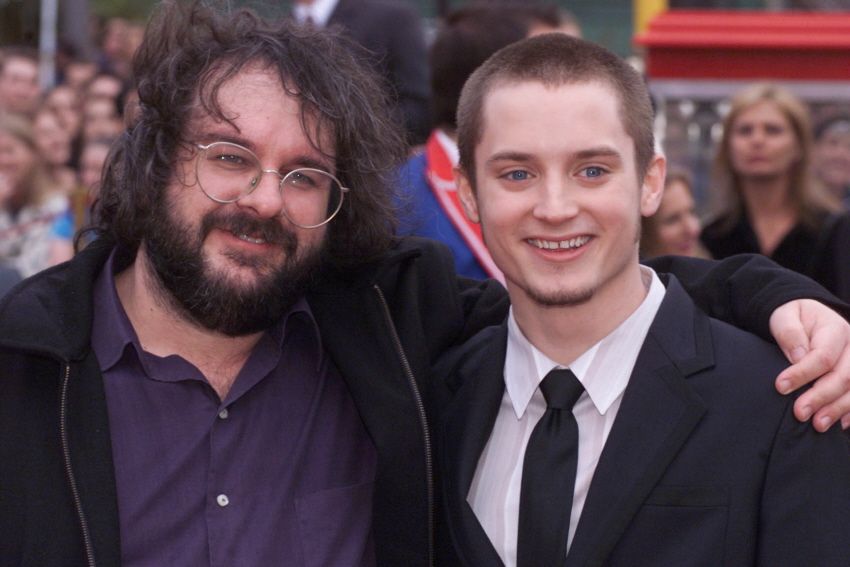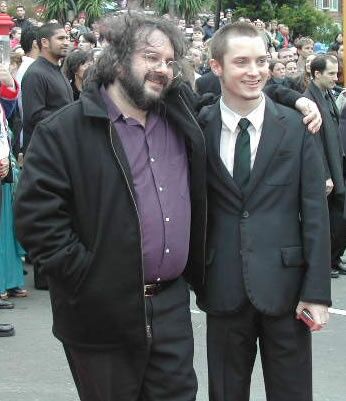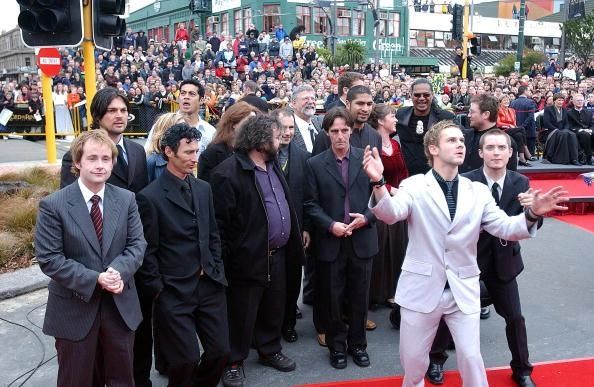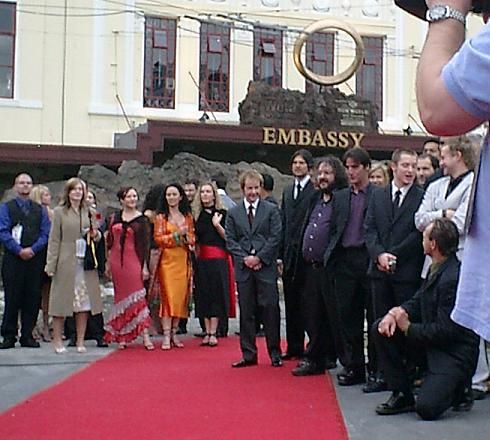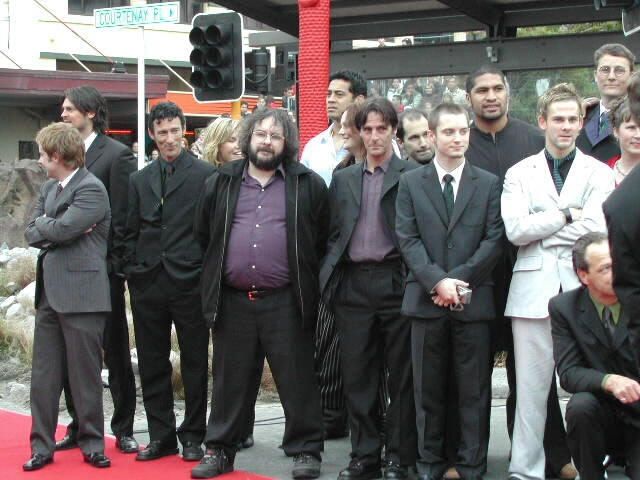 It was during this event that PJ collared New Line's Mark Ordesky and virtually forced him to publicly announce that the world premiere of ROTK would take place in Wellington!!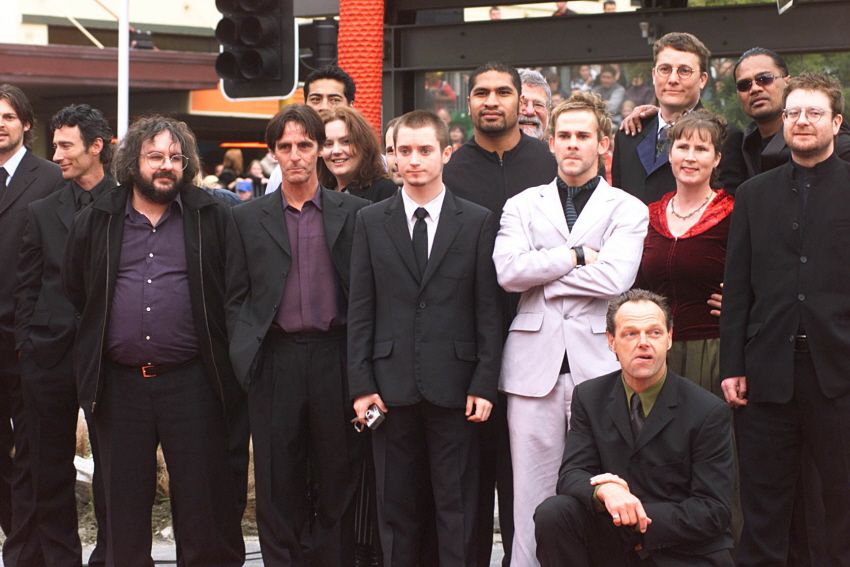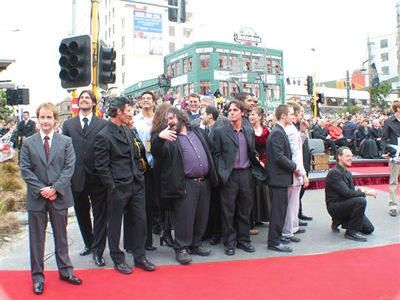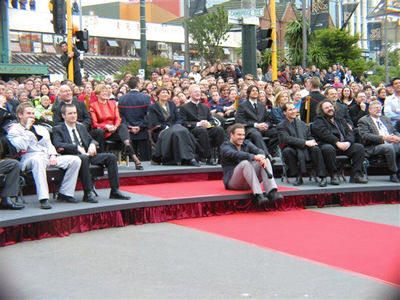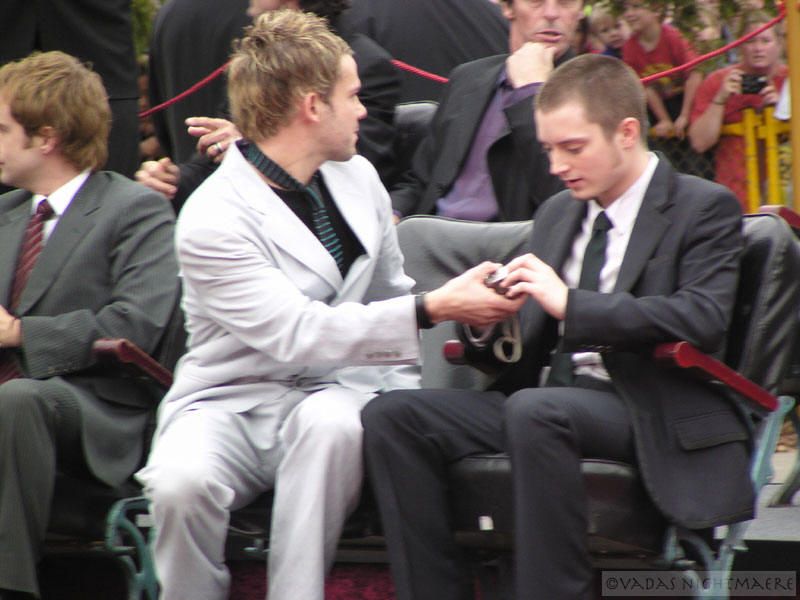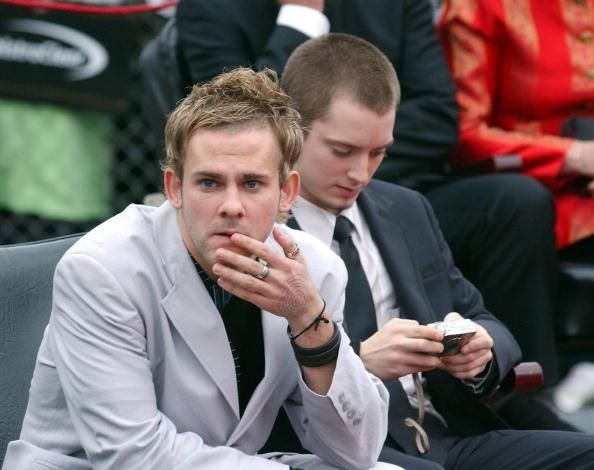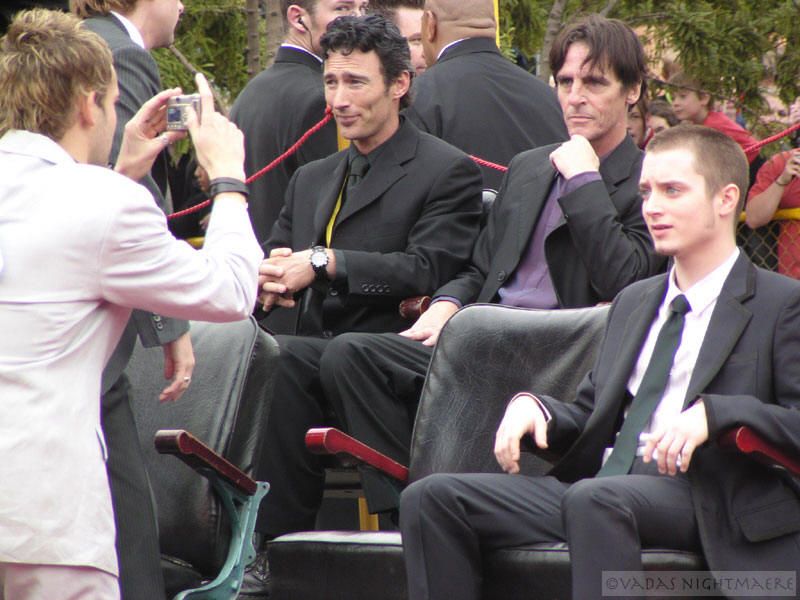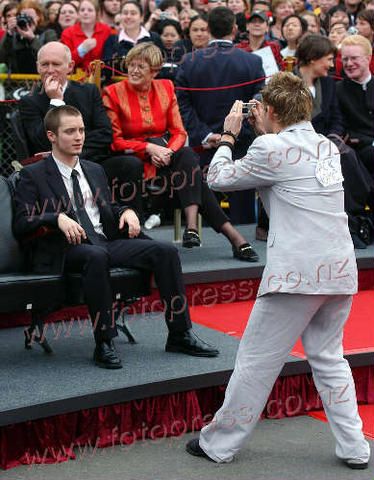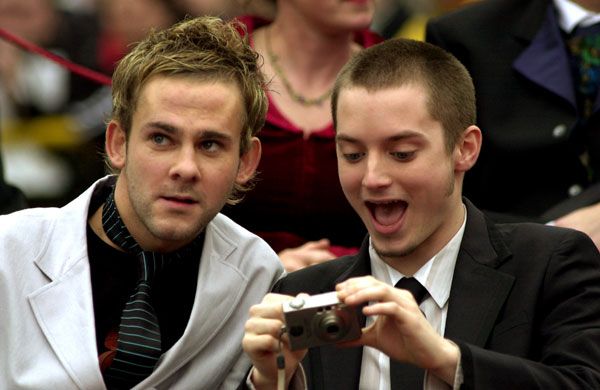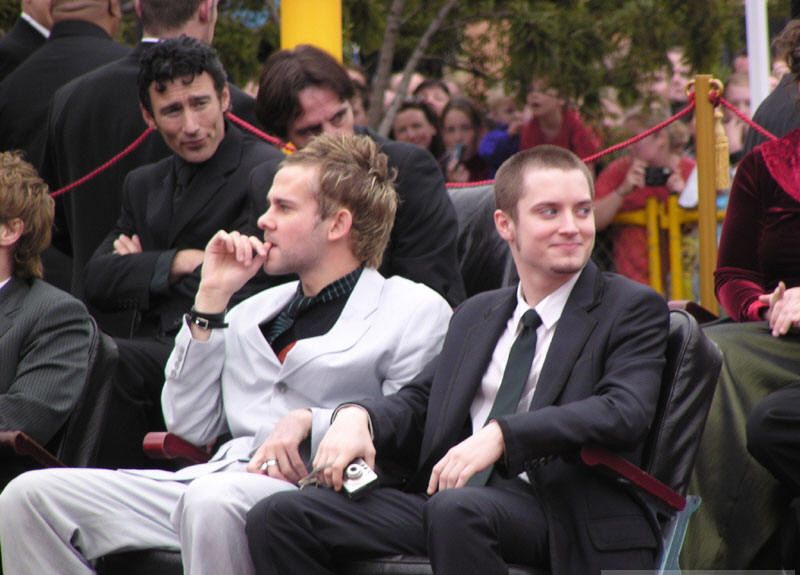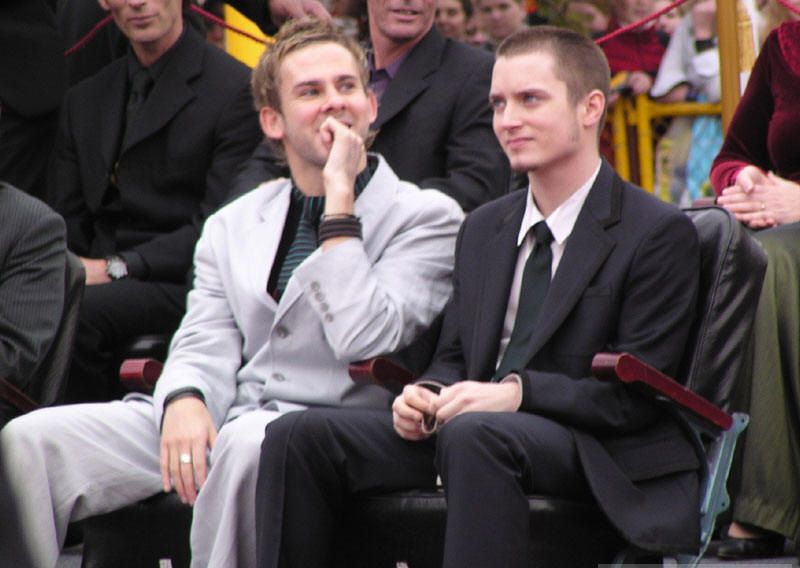 "It's been one of the best days of my life - starting with arriving in New Zealand this morning onboard a plane with my face on its side!", Wood told reporters. (LOTR Fan Club Mag)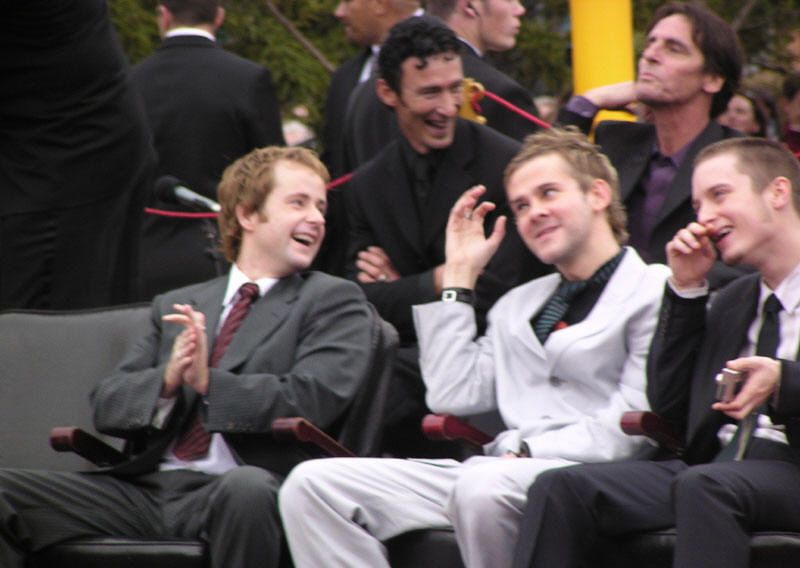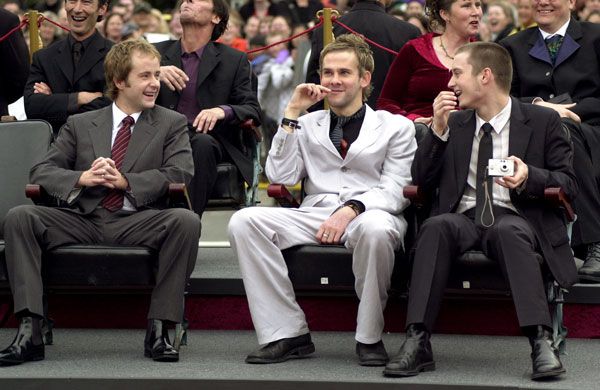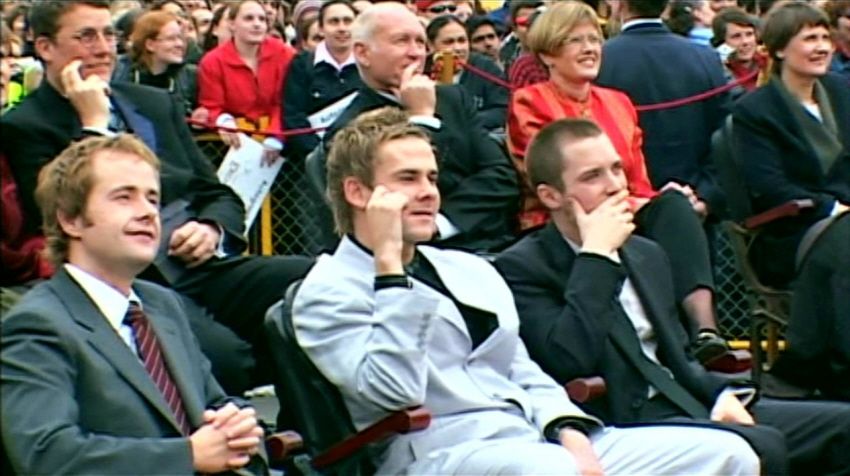 The reason for the title of this chapter:
PJ: "The first screening that ever really happened of 'The Return of the King' was in New Zealand - I had it on video tape at the house. Elijah Wood, Dominic Monaghan and Billy Boyd had come down to NZ and they just came out with it and said, "So, can we look at Return of the King?".
Elijah: "We said, 'Do you think it would be ok if we saw the cut that you have right now of Return of the King. He was like, 'Er ... yeah'."
PJ: "I was really wanting to say no, I was wanting to say, 'Listen guys, let me just do a bit of work on it before I show it to you'. But I thought, you know what, if seeing ROTK makes this something special for them, then I'm happy to do that. So I said, 'Come round to the house tomorrow at 10 o'clock and I'll stick it on. And it's just a crappy tape off the Avid and it looks like the quality is terrible and there's not one completed visual effects shot in the film and I thought, 'Oh God, this is going to be terrible!'
Billy: "By the end of the movie, we were just in bits."
Dom: "We were all crying. Pete was crying."
Elijah: "I mean, we were absolutely blown away!"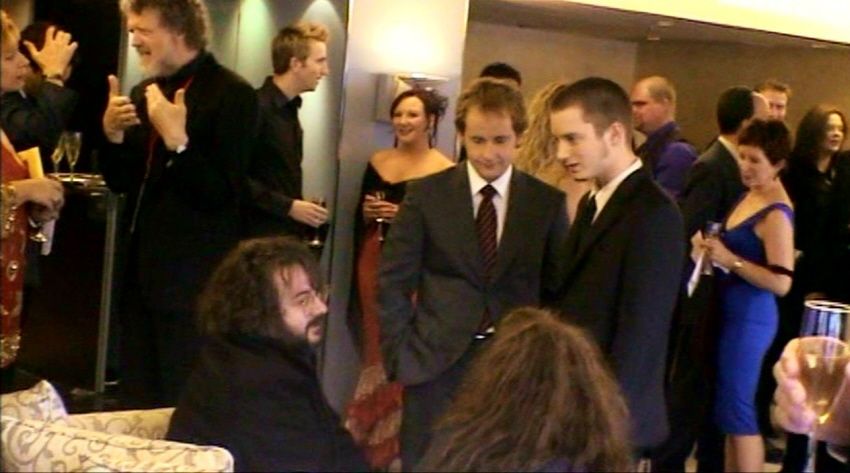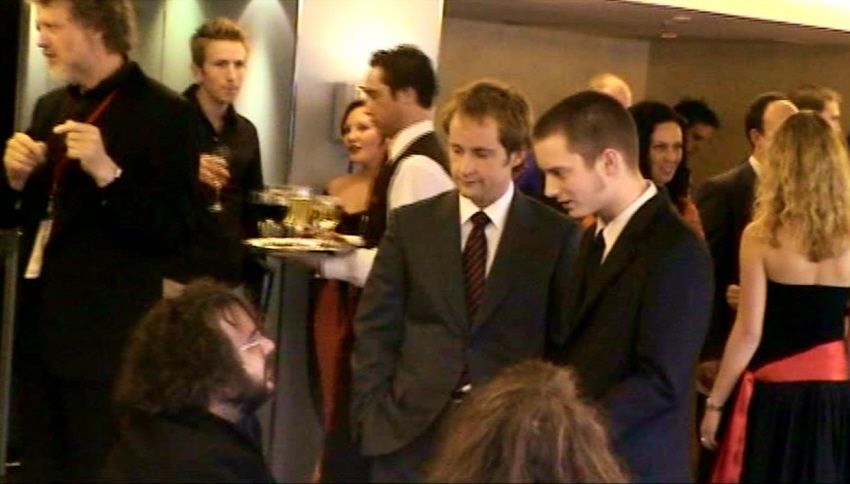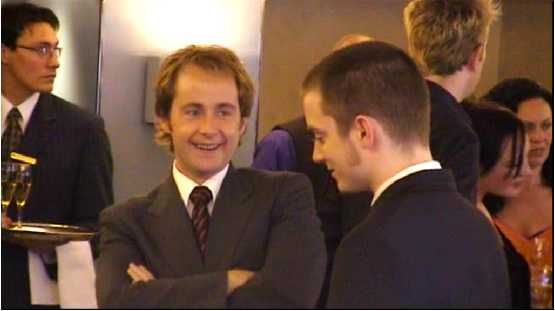 "The red carpet for 'The Two Towers' has been rolled up for the last time. The NZ-made blockbuster's had five premieres around the world, the Wellington opening marking the end of what's been a gruelling promotional tour for Peter Jackson and his cast. The event went well into the night but this morning the media juggernaut kicked on with renewed vigour, the stars finishing up their worldwide tour at a posh Wellington hotel. Interviews are conducted with military precision, just five minutes each. Today - another fifty journalists!!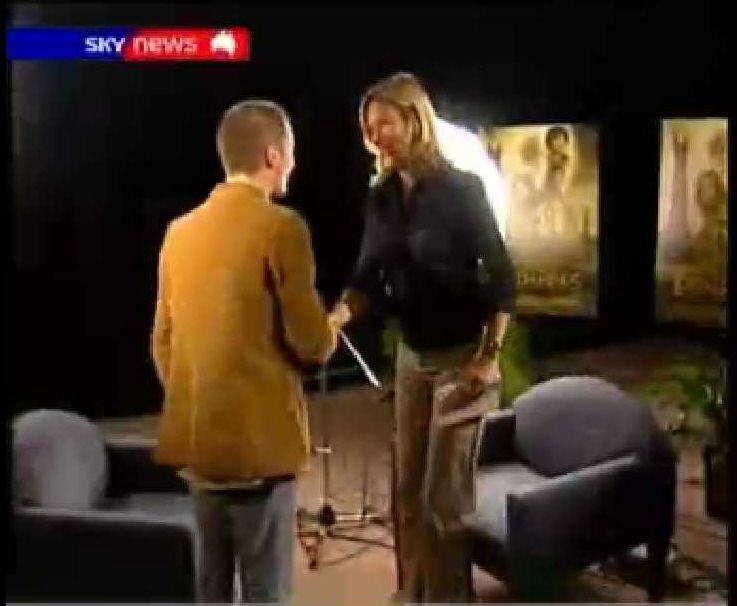 "You have endless interviews - 70 interviews a day! Saying the same things essentially, getting the same questions. You know, it starts to drag you down. And we've been doing it for 3 weeks now so yeah, we're all a bit exhausted and ready to go home."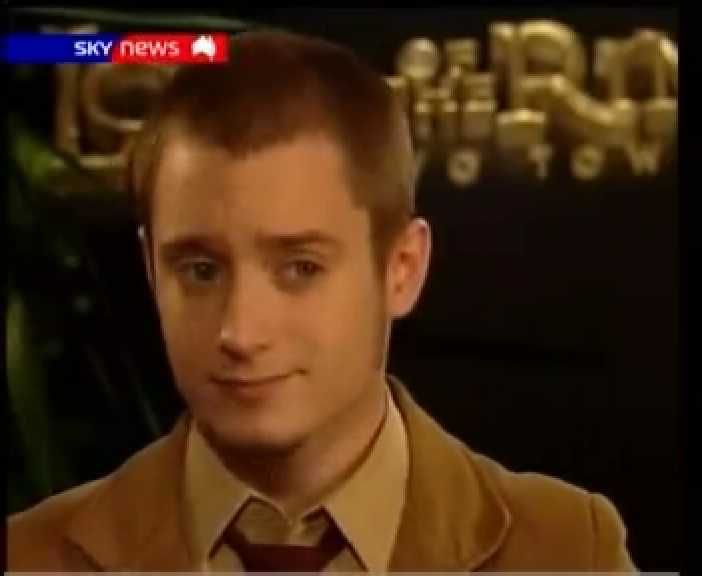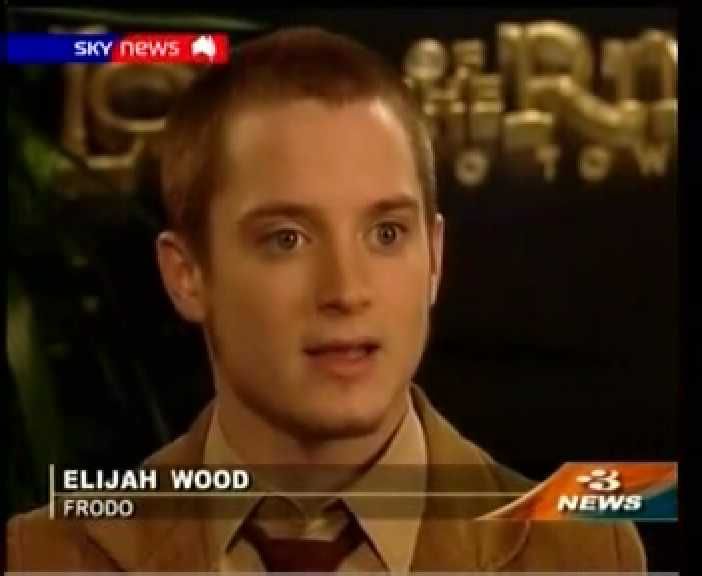 IGN interview:
Q: And what are you doing for the holidays, and next year?
WOOD: The holidays - going to be home for Christmas, and then I'll be up in England for the New Year, on a farm, which will be great.
Q: In England?
WOOD: Yeah, in the north of England.
Q: Why in the north?
WOOD: A friend of mine has a farm in the north of England, so a bunch of friends are gathering from around the world, and gathering up there.
Q: Any of the Lord of the Rings cast?
WOOD: Yeah, yes. Billy [Boyd] and Dom [Monaghan] will be there.
Q: You three obviously have a very close relationship.
WOOD: Oh, massively close, yeah ... I love those guys, they're wonderful. They make this whole thing a lot easier, too. Because this can be kind of exhausting, the whole press junket, but they make it great.
Q: They're very funny.
WOOD: Aren't they hilarious? They're so funny, man.
---
My Journey Continues:
By Christmas I believe I'd seen TTT about three times. This would be my first Christmas/birthday which would feature many LOTR-related gifts including, from my dear, long-suffering hubbie, a Frodo standee!! He had kept this treasure secreted at my parent's house -much to their bewilderment!! Every Christmas since then he has been brought downstairs, suitably adorned, to take part in the festivities! That is Frodo of course, not my husband:D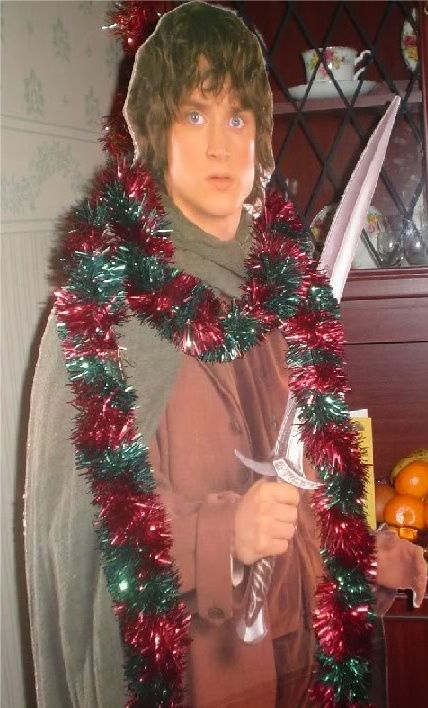 And when New Year came around it was such a thrill to know that Elijah was actually spending it in this country! But it was also really frustrating - he was so near, and yet so far!!
---
Frodo's Journey Continues ~ The Mines of Moria: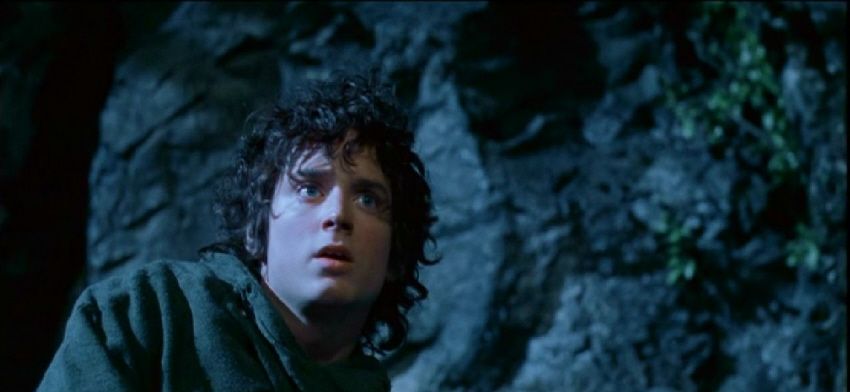 "I felt that something horrible was near from the moment that my foot first touched the water" said Frodo. "What was the thing, or were there many of them?" "I do not know" answered Gandalf "but the arms were all guided by one purpose. Something has crept, or has been driven out of the dark waters under the mountains. There are older and fouler things than Orcs in the deep places of the world". He did not speak aloud his thought that whatever it was that dwelt in the lake, it had seized on Frodo first among all the Company."
(A Journey in the Dark ~ The Fellowship of the Ring)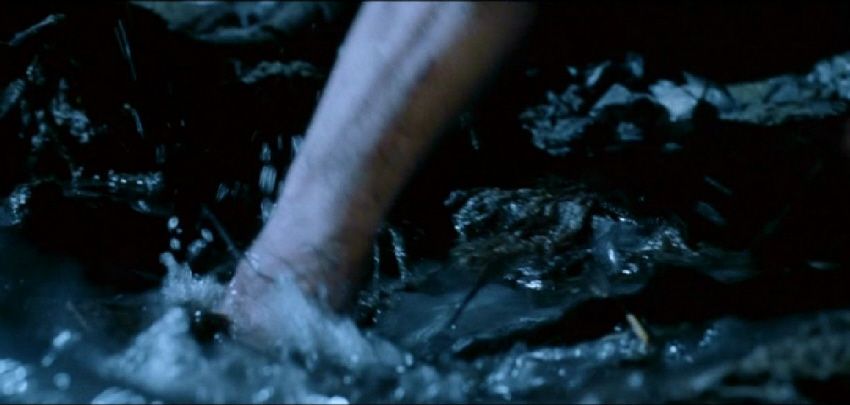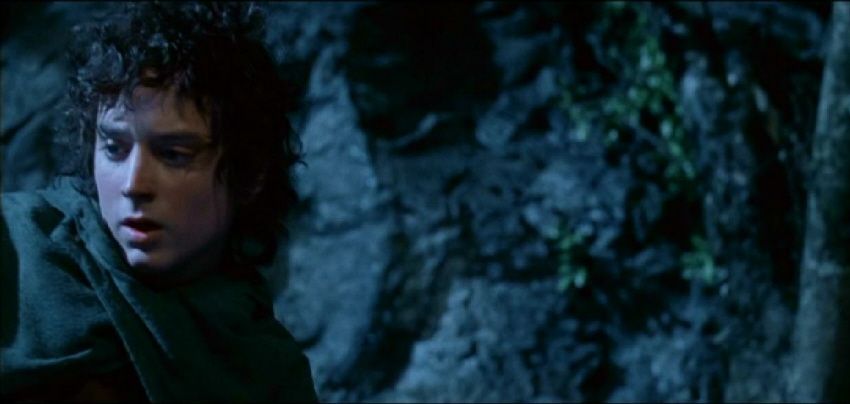 It mirrors only starlight and moonlight.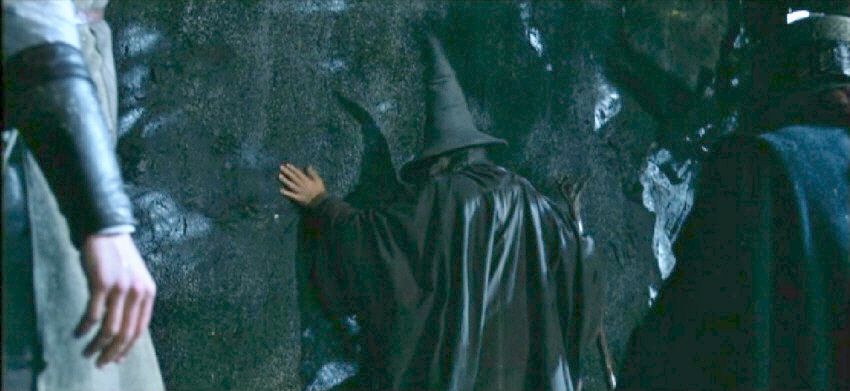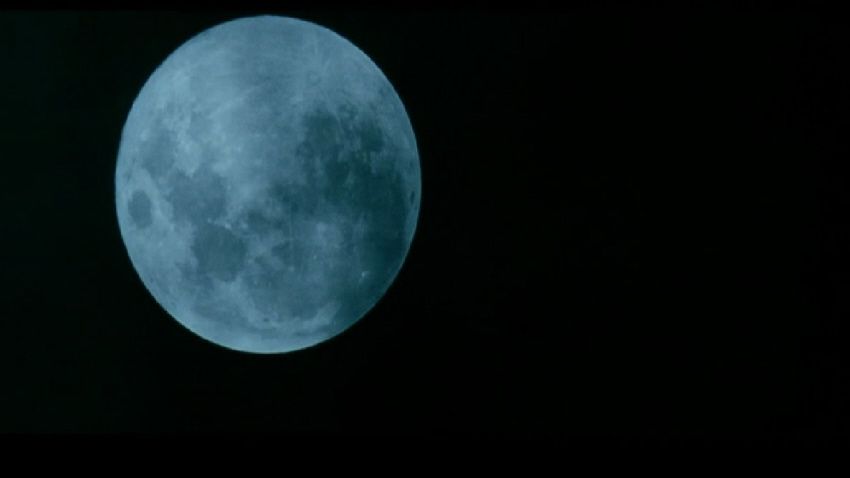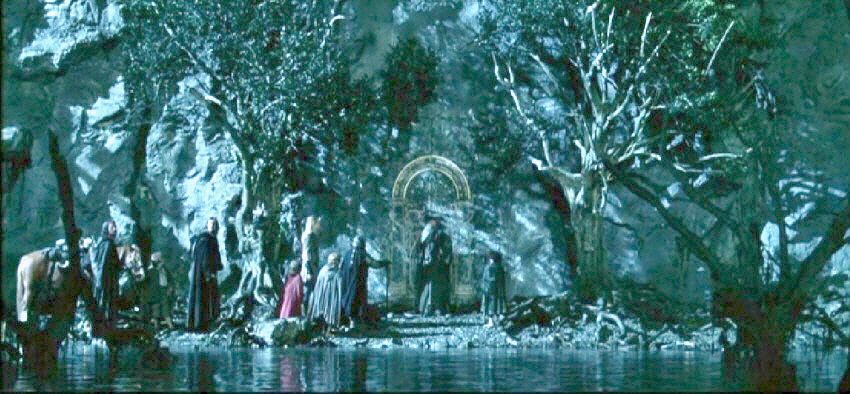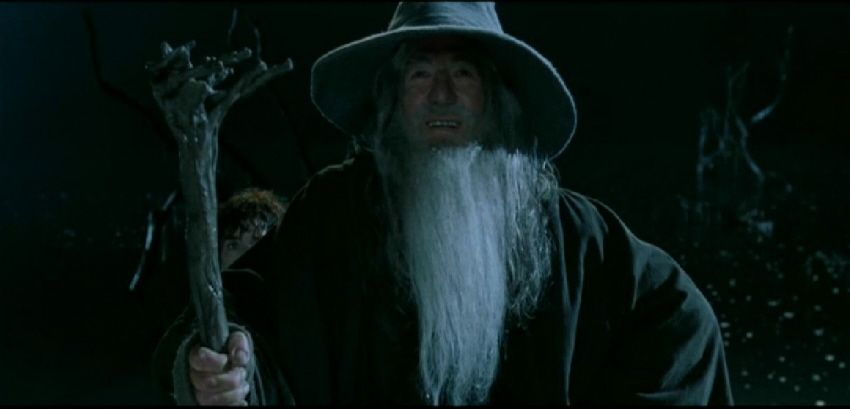 It reads, 'The doors of Durin, Lord of Moria. Speak friend and enter.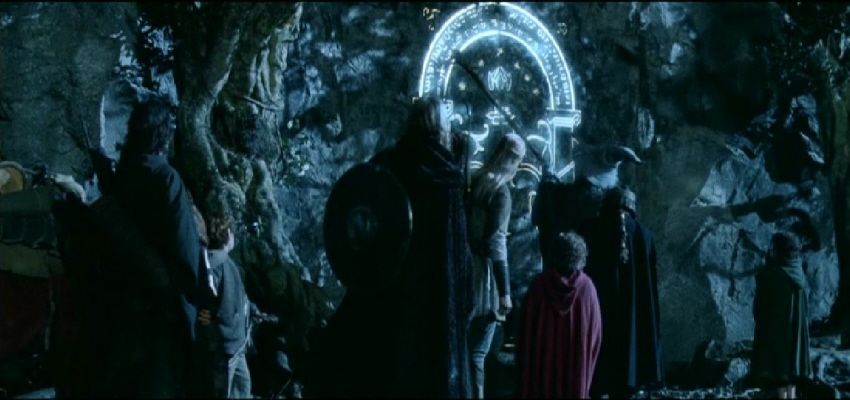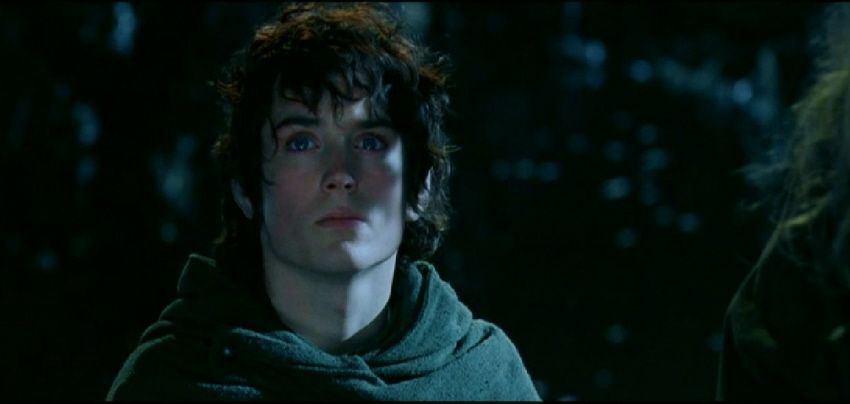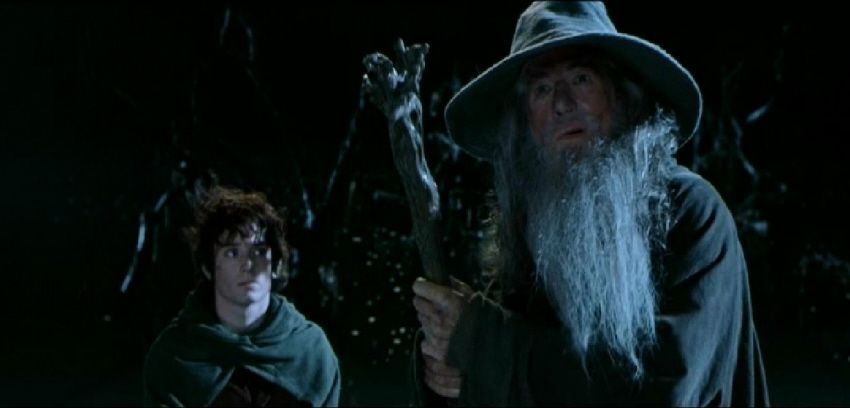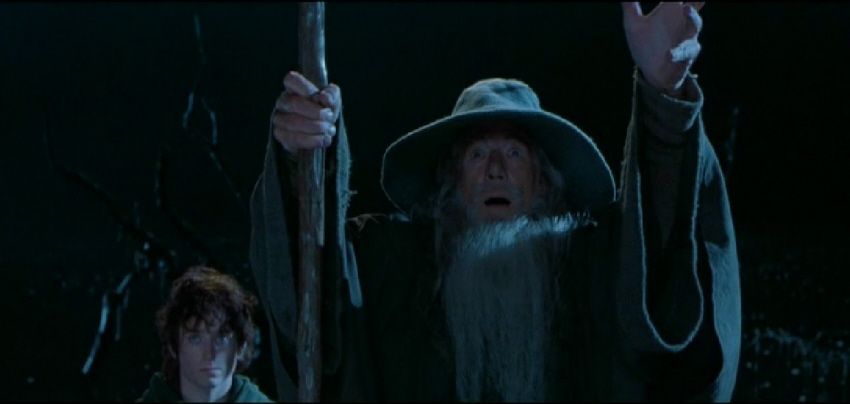 Nothing's happening.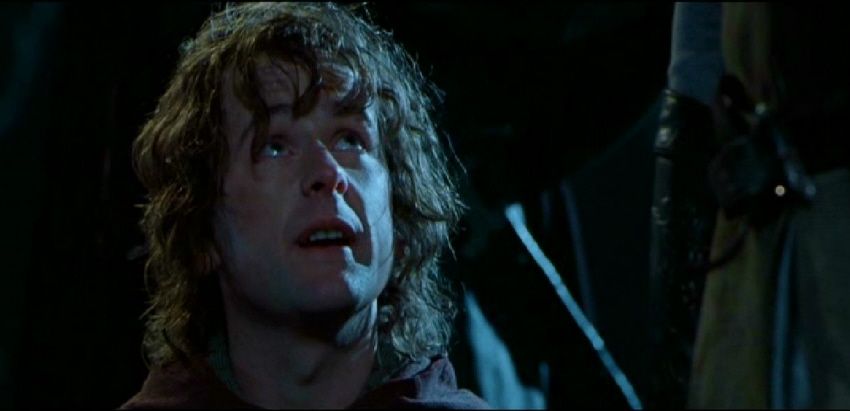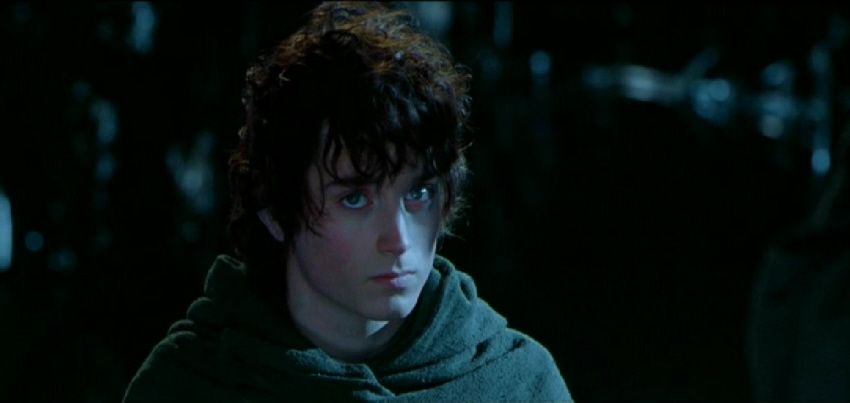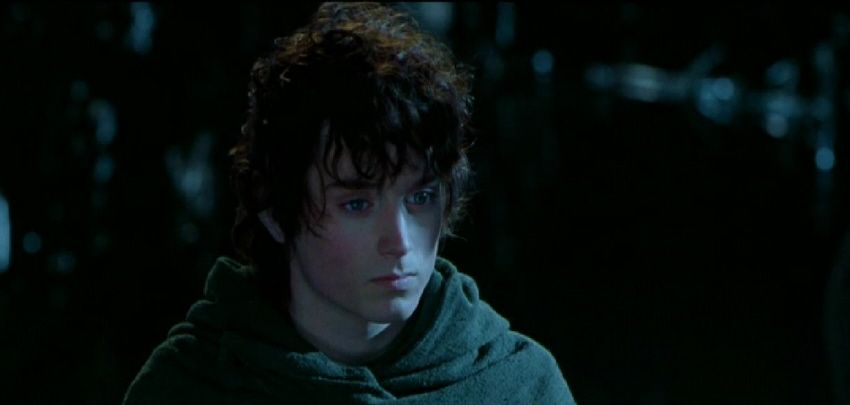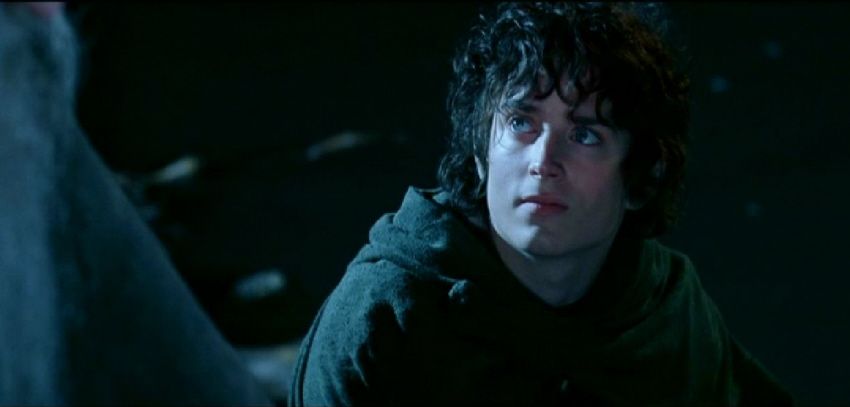 It's a riddle! "Speak 'friend' and enter". What's the Elvish word for 'friend'?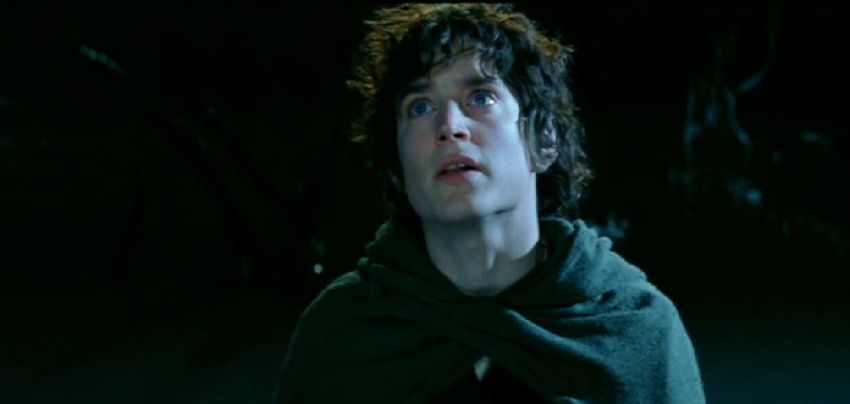 Mellon!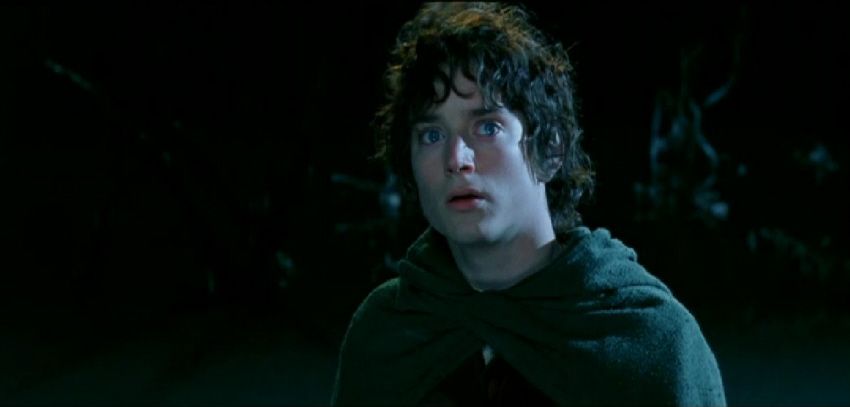 Dom (DVD): Now in the book it's Merry who solves the riddle. In the film they gave it to Frodo. Lunatics!
Elijah: He does have that kind of mind, Merry.
Dom: I remember being a little bit miffed
Elijah: Were you a little miffed?
Dom: Mm, I was.
Elijah: You didn't express it to me.
Dom: No, I wouldn't express it to you, Elijah, it wasn't your concern
Elijah: I'm sorry man.
Billy: Did you go straight to the top?
Dom: I spoke to the filmmakers - I said, "Why? Why has this happened?" They said, "We want more of Elijah and less of you!".
Sean: (laughs) They said the same thing to me!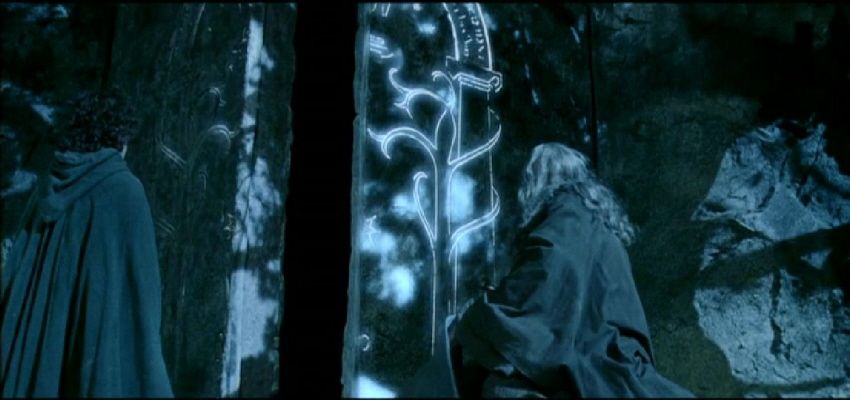 Soon Master Elf you will enjoy the fabled hospitality of the dwarves. Roaring fires, malt beer, ripe meat off the bone! This my friend is home of my cousin Balin. And they call it a mine! A mine!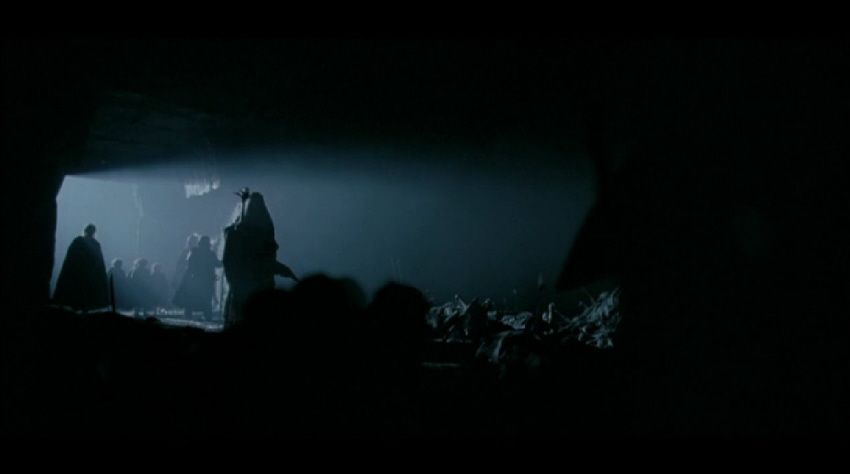 This is no mine. It's a tomb!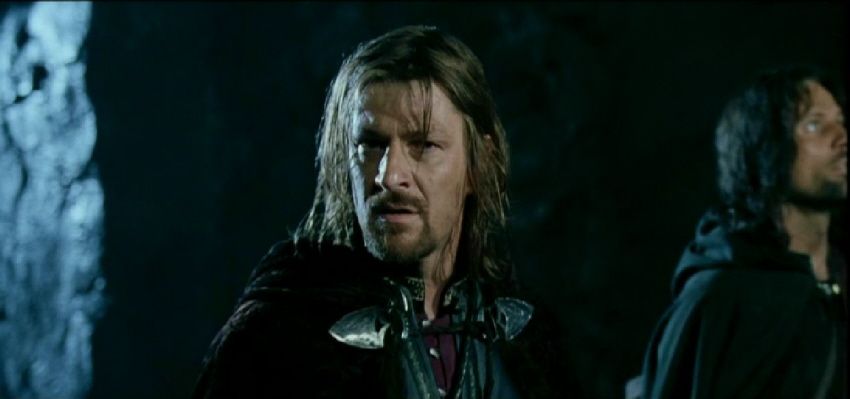 We make for the Gap of Rohan. We should never have come here.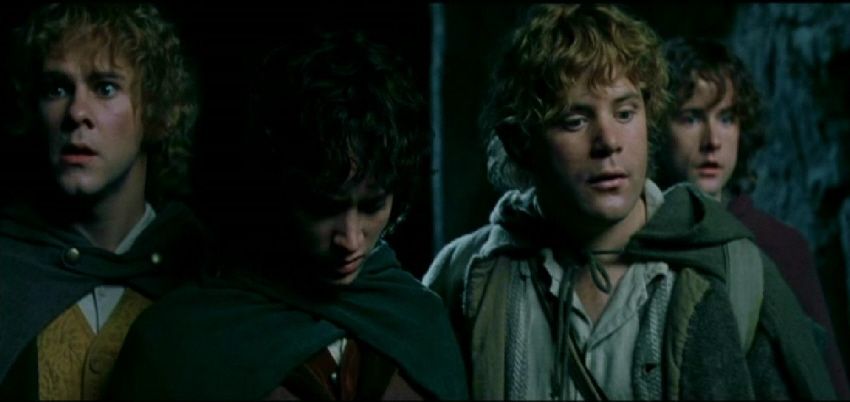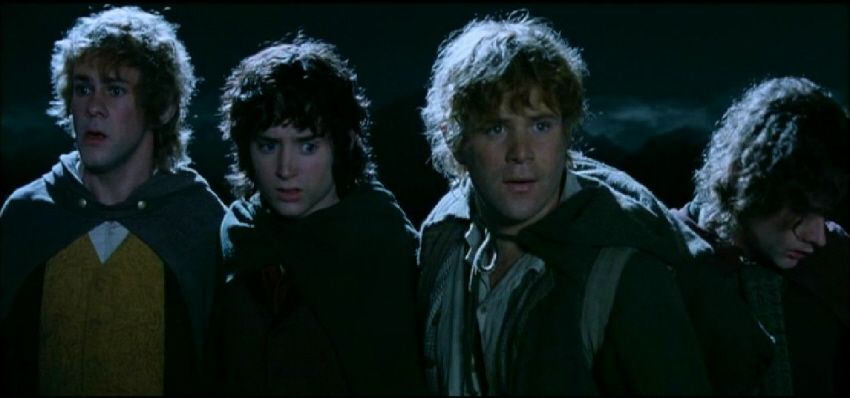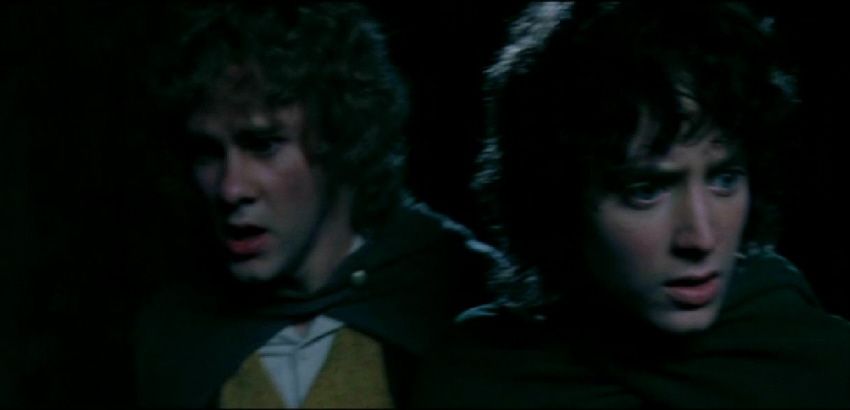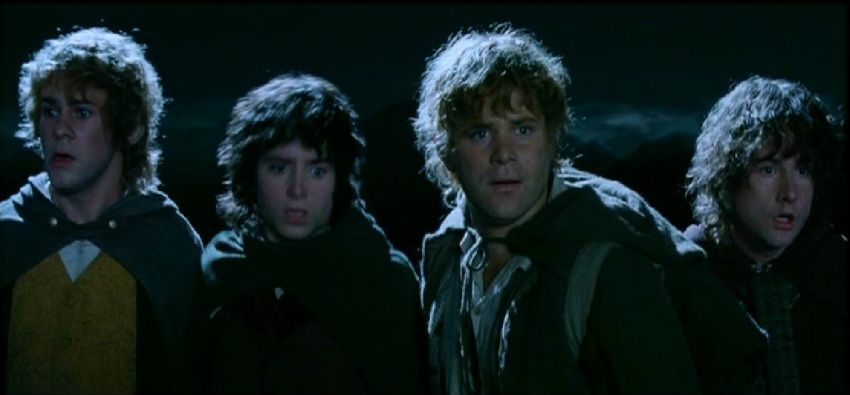 Frodo! Help!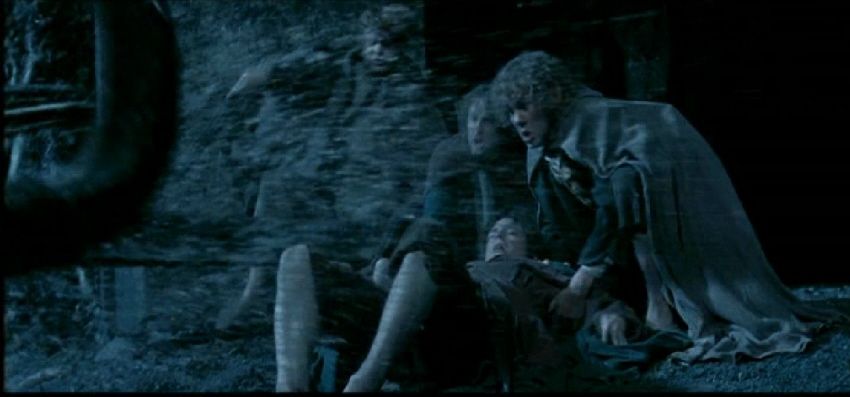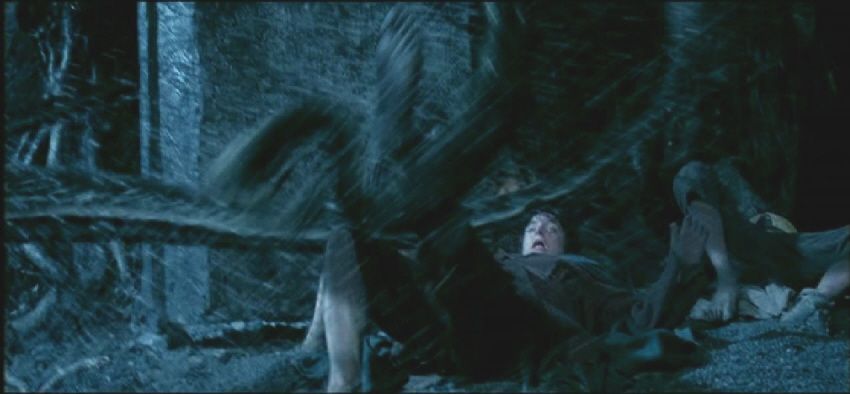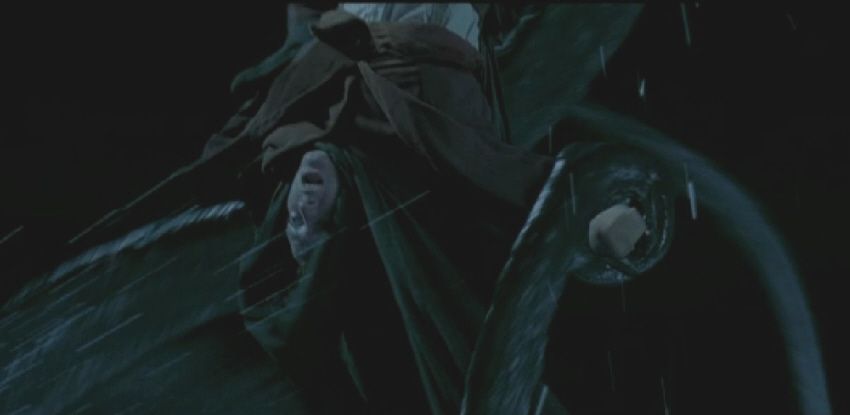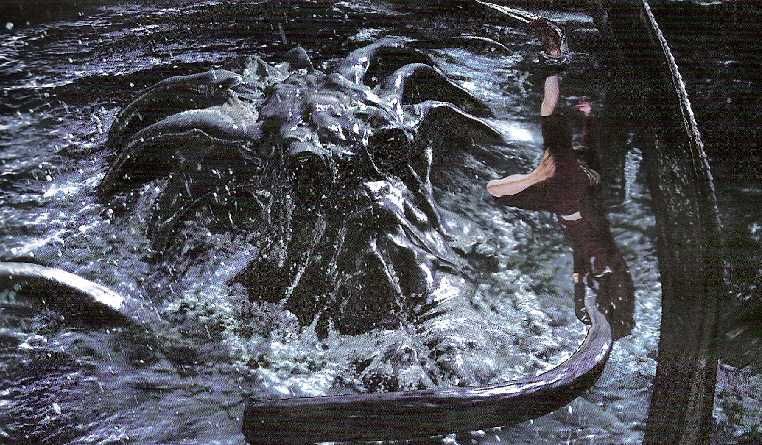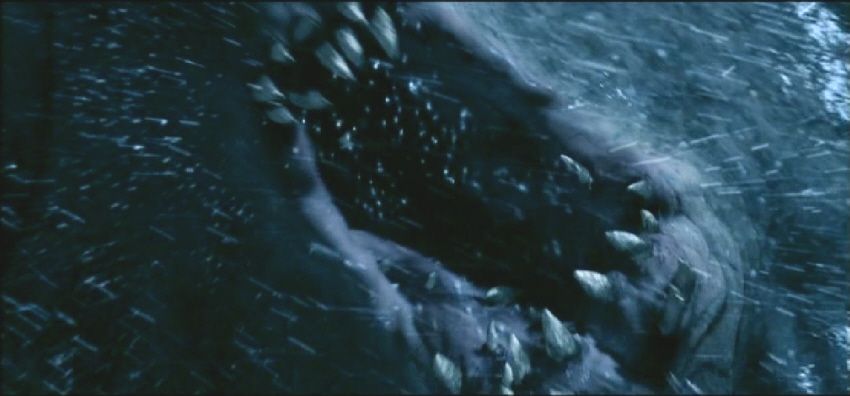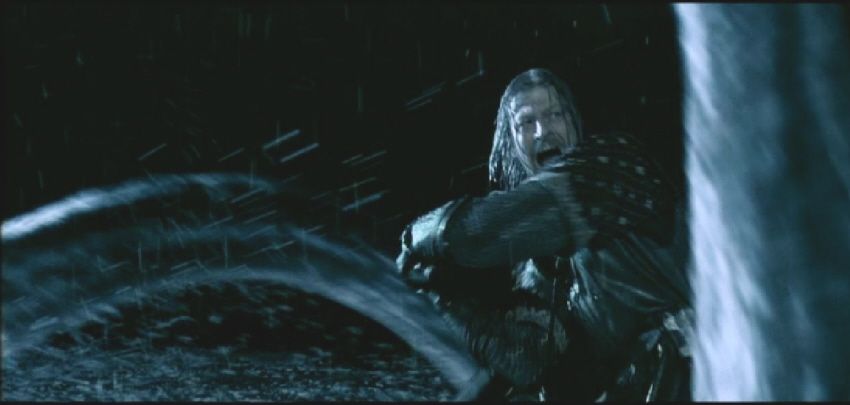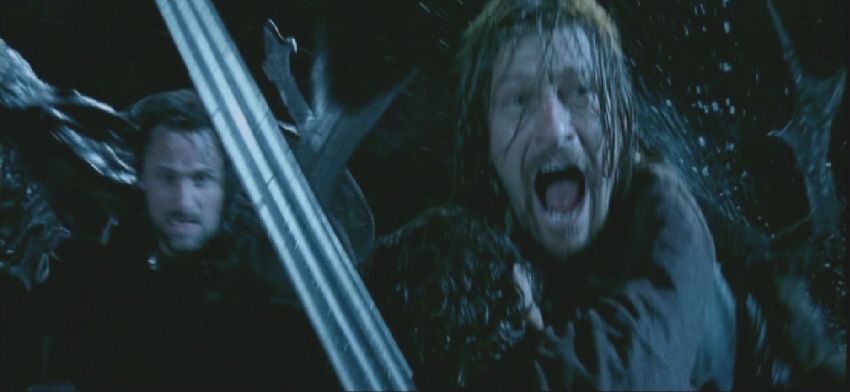 Into the mines!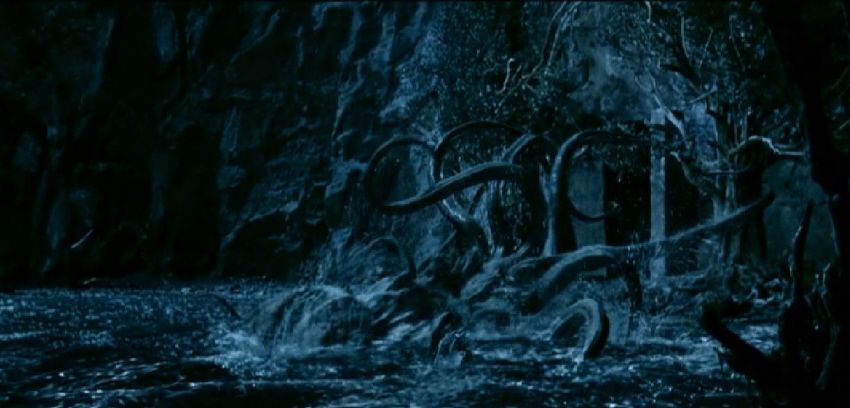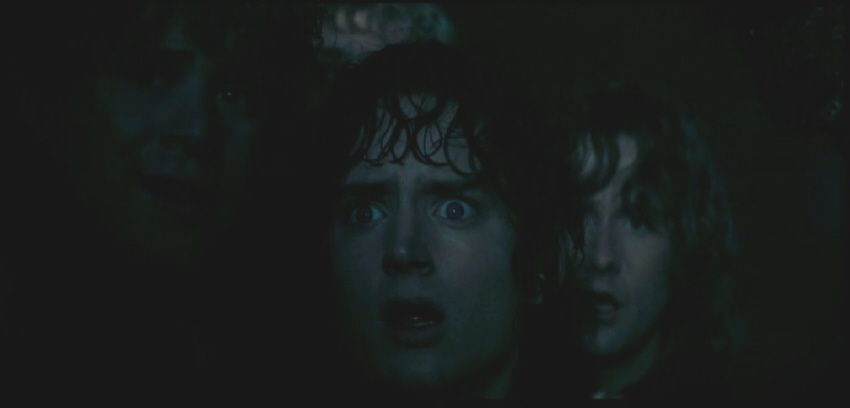 We now have but one choice. We must face the long dark of Moria. Be on your guard. There are older and fouler things than orcs in the deep places of the world.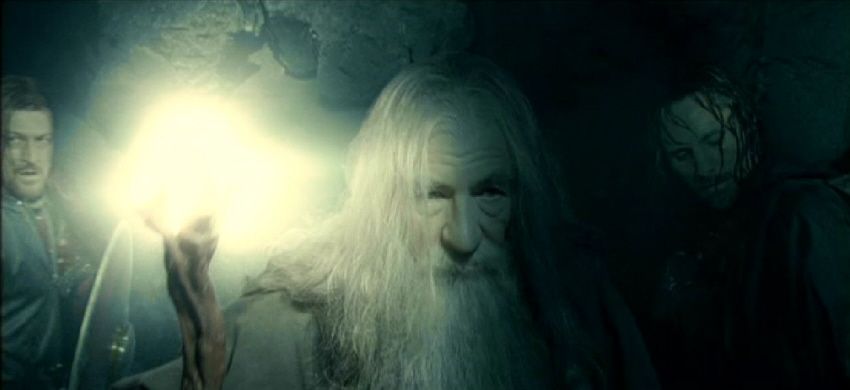 Quietly now. It's a four-day journey to the other side. Let us hope that our presence will go unnoticed.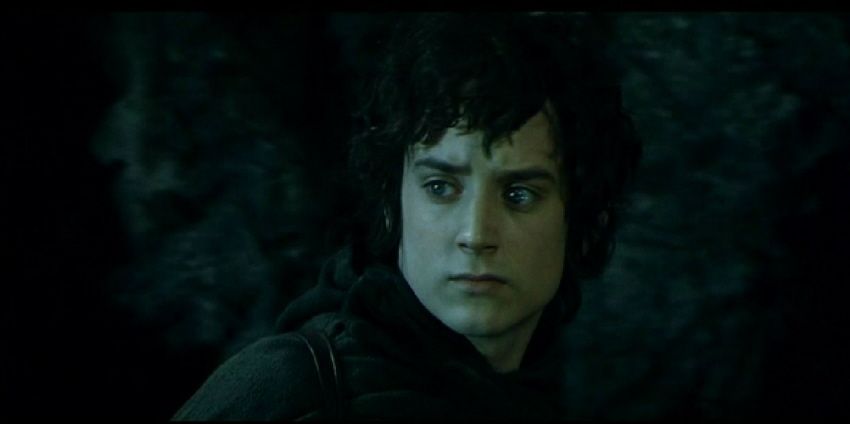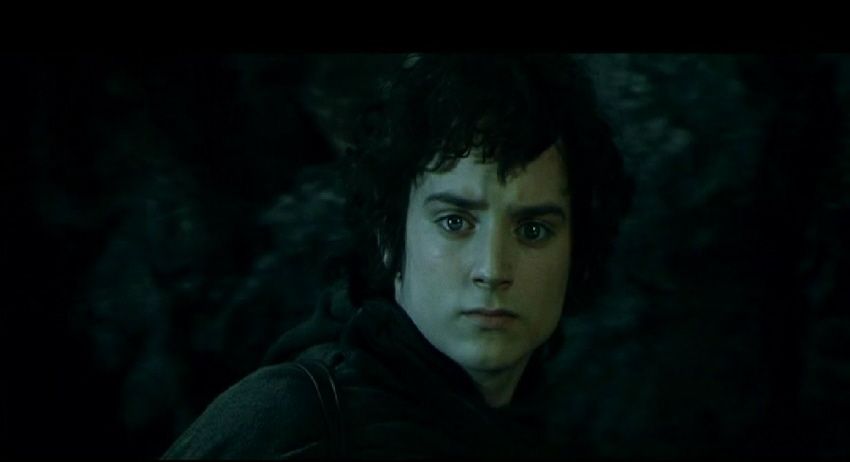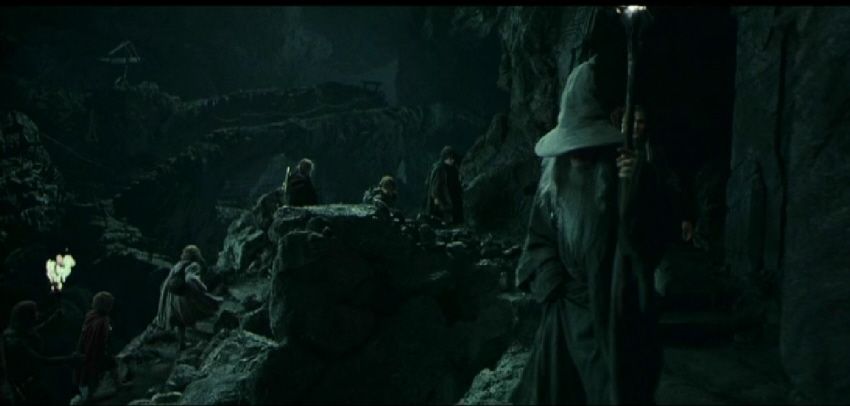 The wealth of Moria was not in gold or jewels but mithril.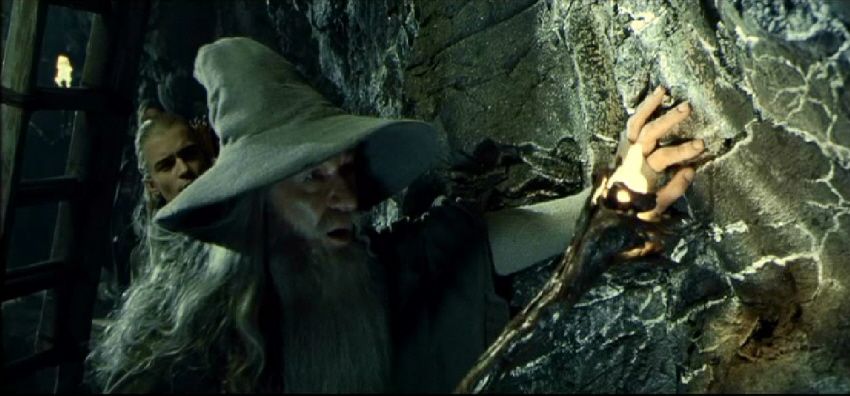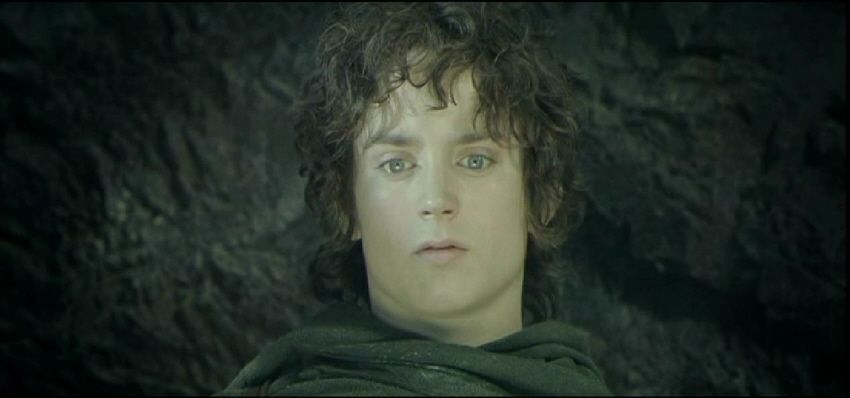 Bilbo had a shirt of mithril rings that Thorin gave him.
Oh, that was a kingly gift!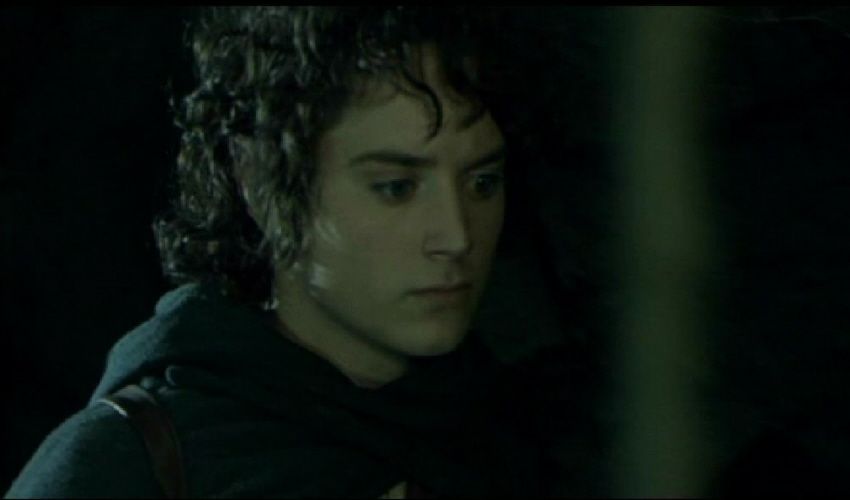 Yes. I never told him but its worth was greater than the value of the Shire!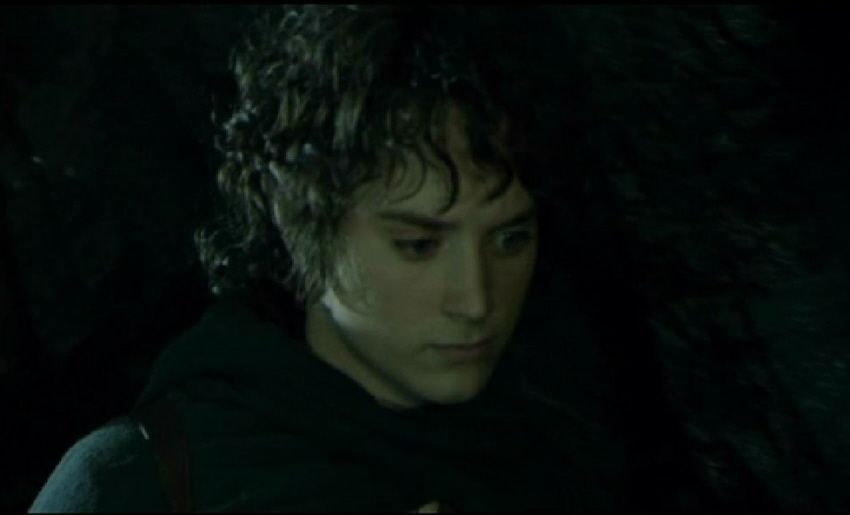 "Frodo said nothing, but he put his hand under his tunic and touched the rings of his mail-shirt. He felt staggered to think that he had been walking about with the price of the Shire under his jacket. Had Bilbo known? He felt no doubt that Bilbo knew quite well. It was indeed a kingly gift. But now his thoughts had been carried away from the dark of the Mines, to Rivendell, to Bilbo, and to Bag End in the days while Bilbo was still there. He wished with all his heart that he was back there, and in those days, mowing the lawn, or pottering among the flowers, and that he had never heard of Moria, or mithril – or the Ring."
(A Journey In The Dark ~ The Fellowship of the Ring)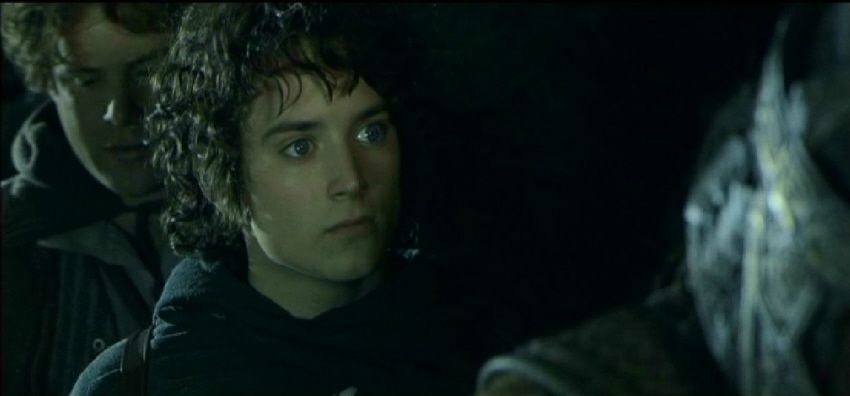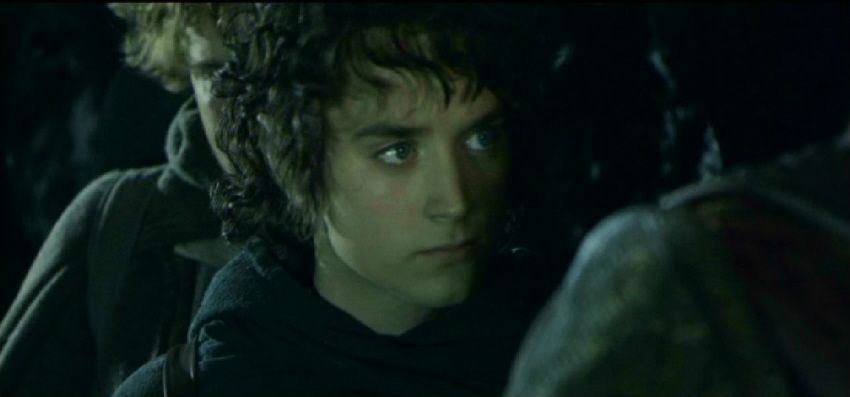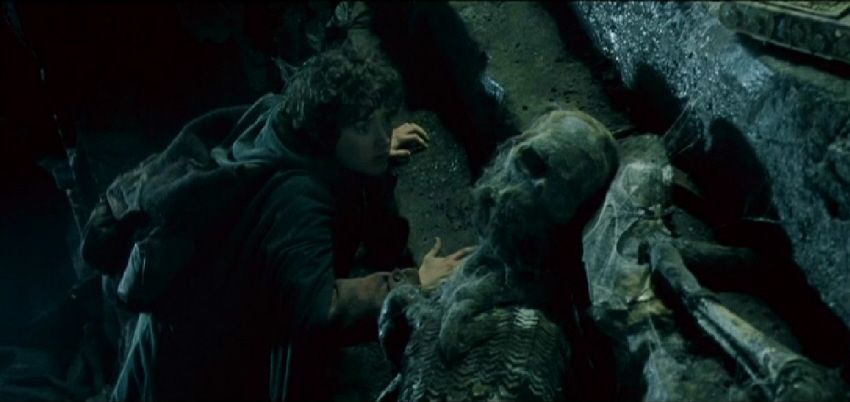 I have no memory of this place.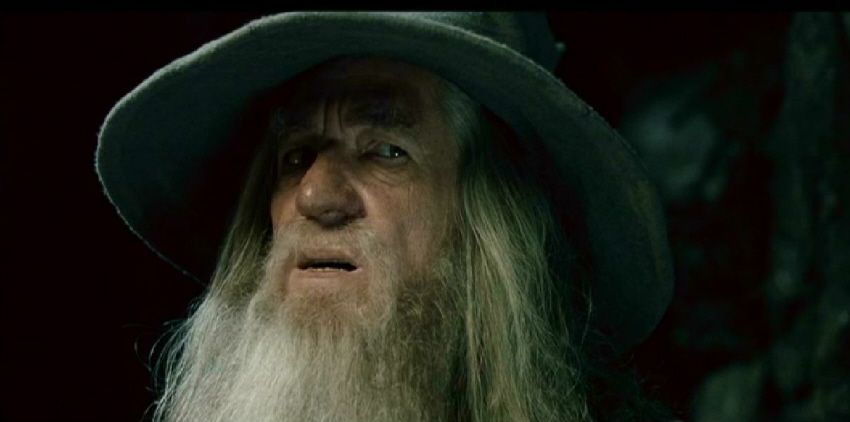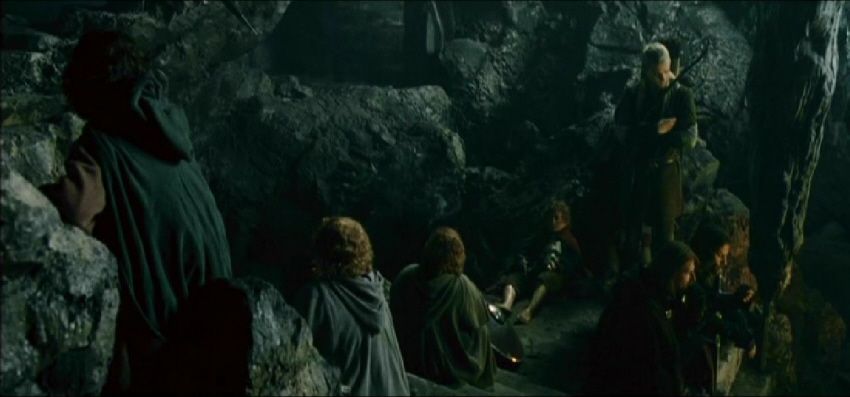 Sean Bean (DVD): "You work in a job for this long and you get very involved in it. And we got involved with each other, we made some good friends and we still see each other a lot now, we bump into each other at functions and premieres, and it did help strengthen that fellowship, the bond we created in our own lives, helped us to create this bond that the Fellowship have -it's almost real 'cos that's what was happening to us at the time, we were getting to know each other, we didn't know each other, but in time we really thought a lot about each other."
Christopher Lee: "And this friendship and this respect has lasted into their private lives for some of them, I know that. They formed a real bond as I would have done too if I'd been their age."
John Rhys-Davies: "The younger members of the company bonded together so wonderfully well, you know, they went out together, they were good together and they were very naughty together! And they had such a wonderful time and it really helped to create that wonderful cameraderie that should exist".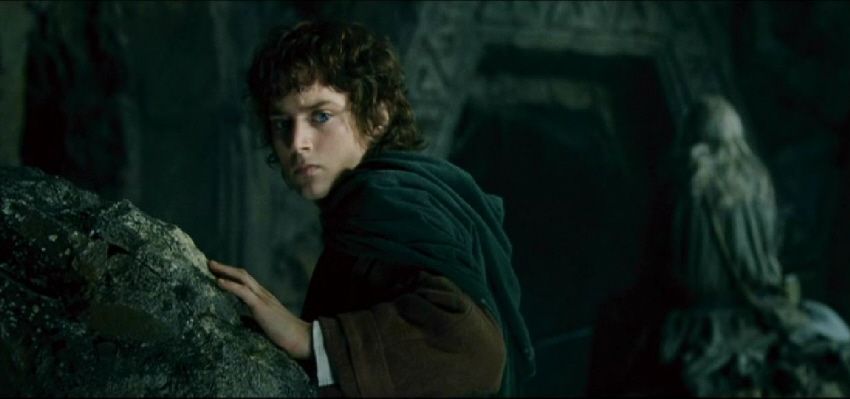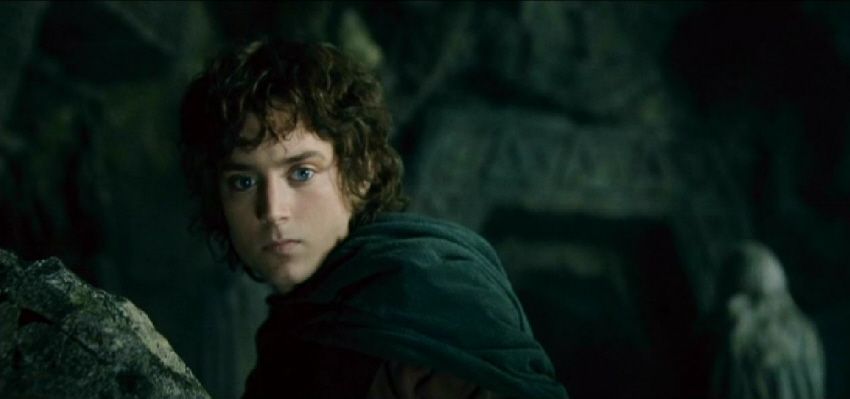 There's something down there!
It's Gollum!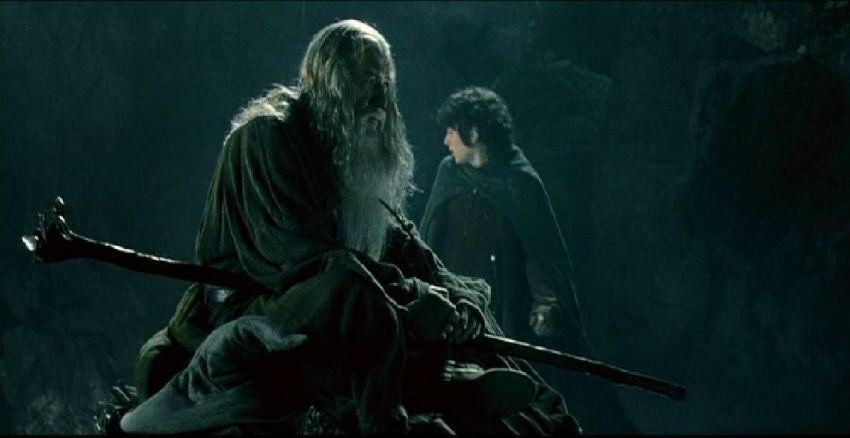 Gollum?
He's been following us for three days.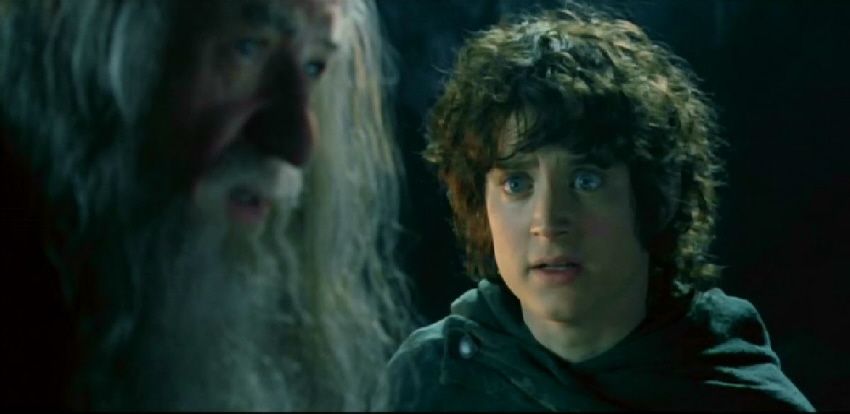 He escaped the dungeons of Barad-dur?
Escaped - or was set loose.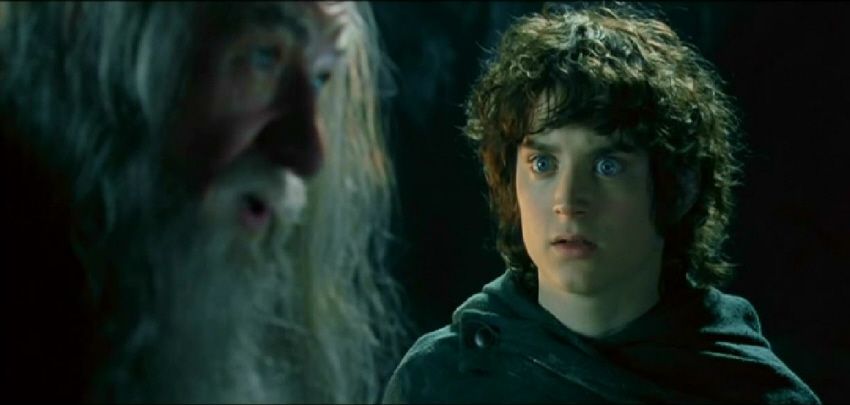 Now the Ring has brought him here.
He will never be rid of his need for it.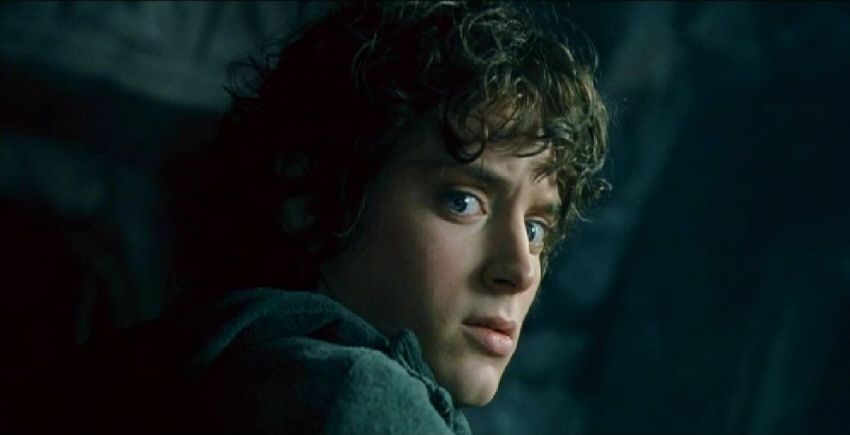 He hates and loves the Ring, as he hates and loves himself.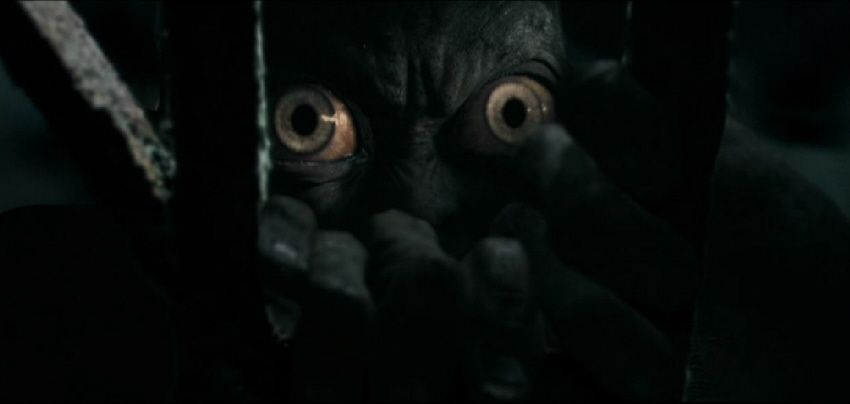 Smeagol's life is a sad story.
Yes, Smeagol he was once called. Before the Ring found him.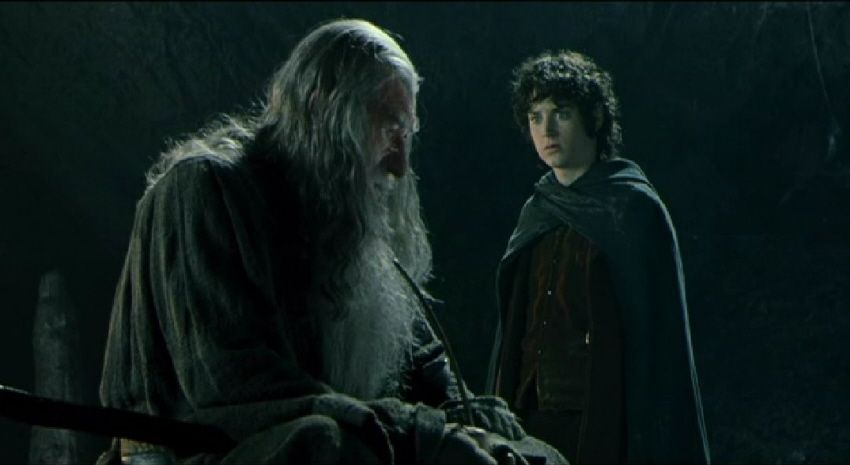 Before it drove him mad.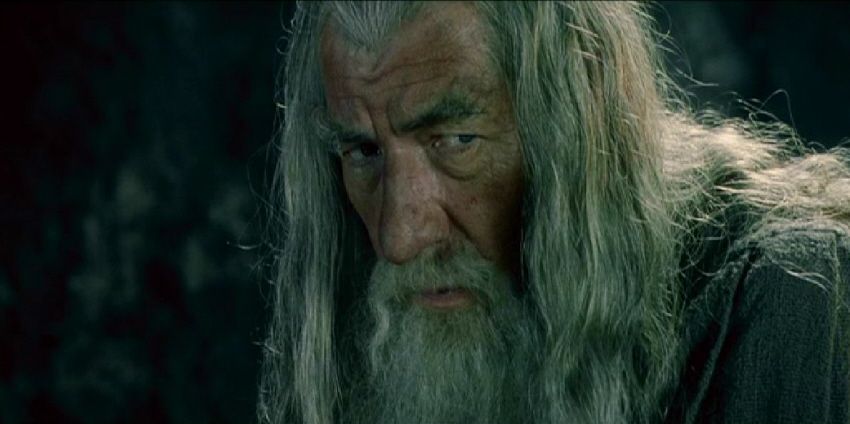 It's a pity Bilbo didn't kill him when he had the chance.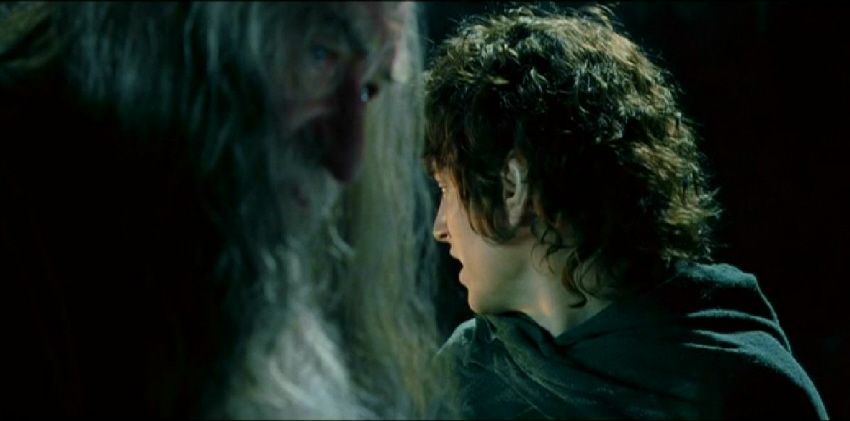 Pity? It was pity that stayed Bilbo's hand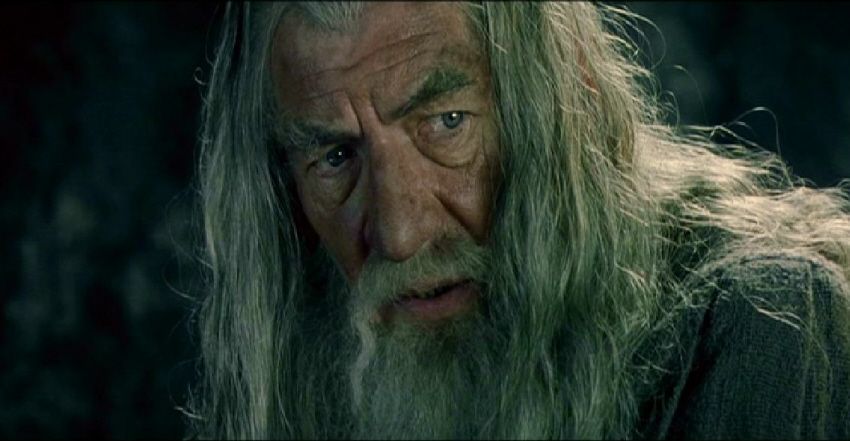 Many that live deserve death.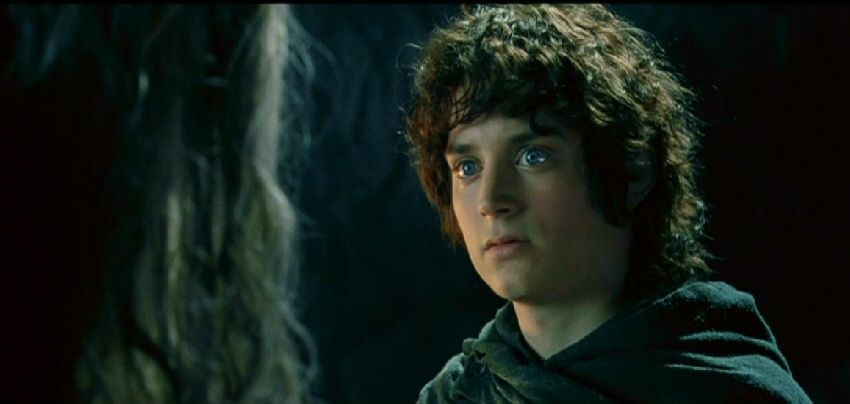 Some that die deserve life. Can you give it to them Frodo? Do not be too eager to deal out death and judgement. Even the very wise cannot see all ends.
My heart tells me that Gollum has some part to play yet, for good or ill, before this is over.
The pity of Bilbo may rule the fate of many.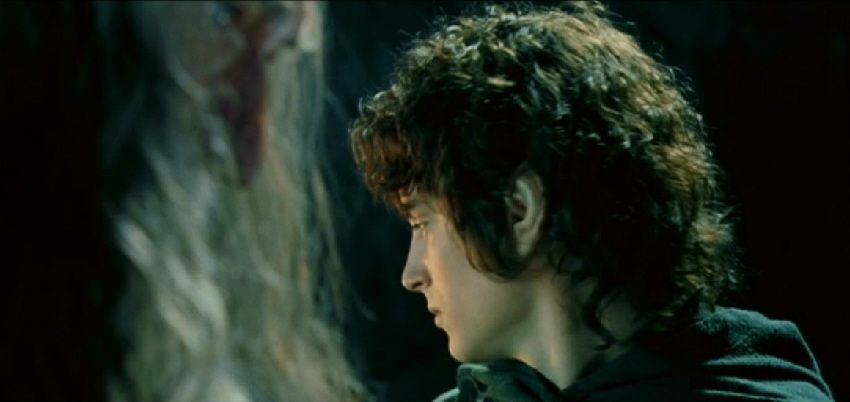 Phillipa Boyens, DVD: "This is where you're getting a sense that he knows that he's not going to be around for this boy, not going to be there to help him."
Ian M: "I'm very taken with this little bit of philosophy about the importance of pity, the importance of being sympathetic to someone who might in appearance be alien to you. These are important human values and playing good characters isn't always as easy as playing bad ones because the devil has the best tunes but here, this is some of Tolkien's best and most profound, and yet simple, writing and therefore it makes it easier to write a good character -two good characters!!
Elijah: "It really encapsulates the whole story".
Sean A: "The wizard teaching the hobbit about the value of all life."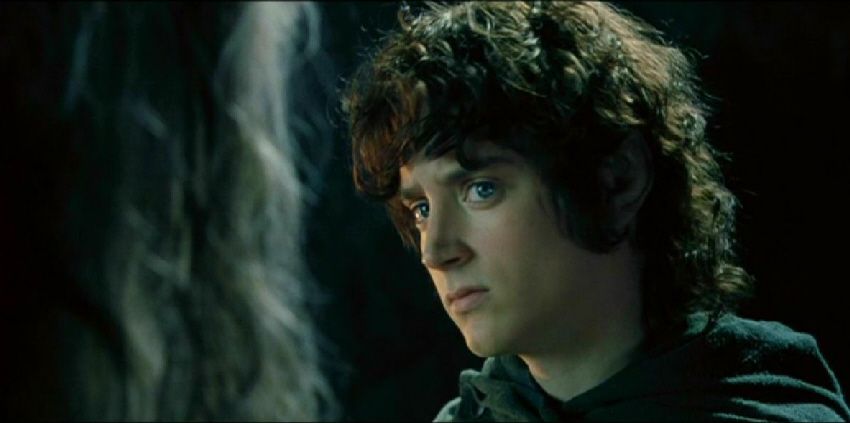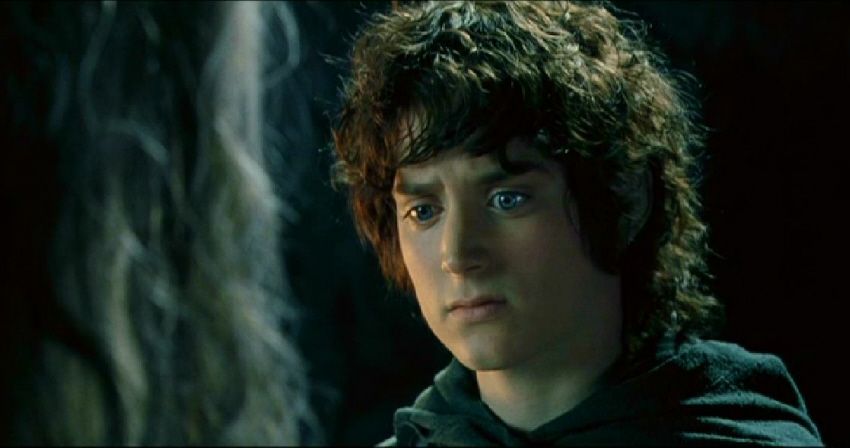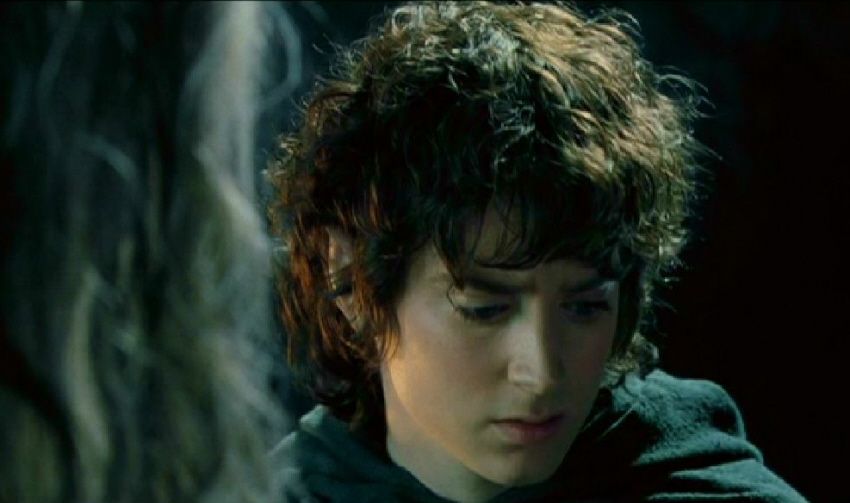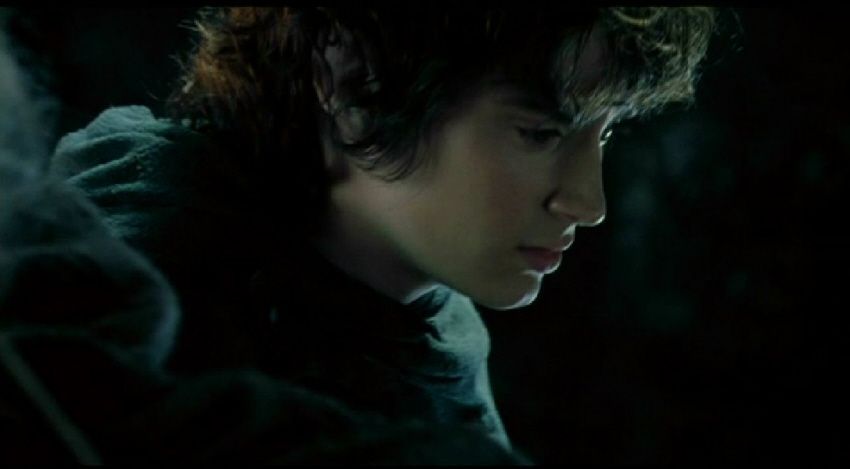 I wish the Ring had never come to me.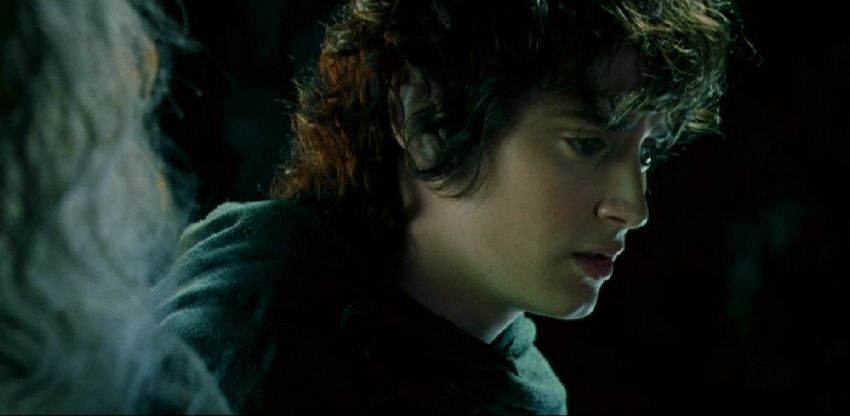 I wish none of this had happened.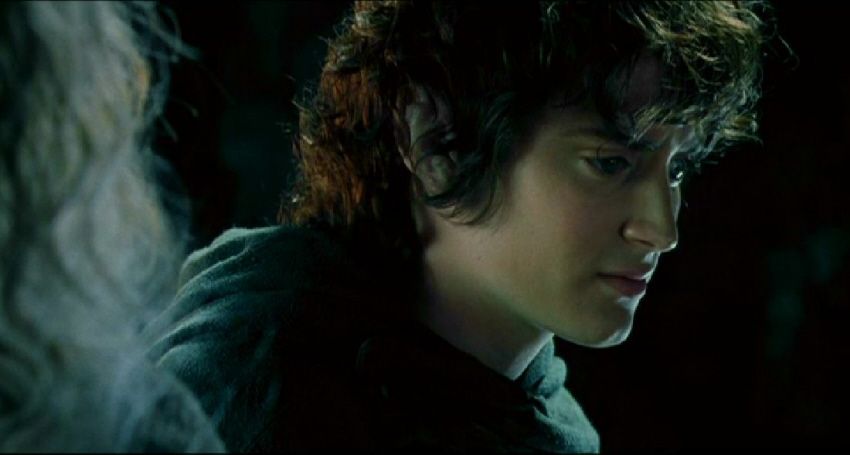 So do all who live to see such times but that is not for them to decide. All we have to do is decide what to do with the time that is given to us. There are other forces at work in this world Frodo besides the will of evil. Bilbo was meant to find the Ring. In which case you also were meant to have it.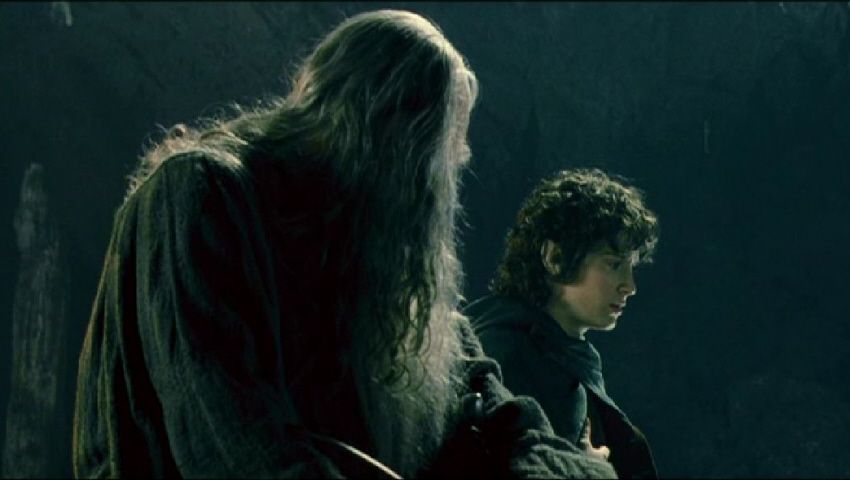 And that is an encouraging thought.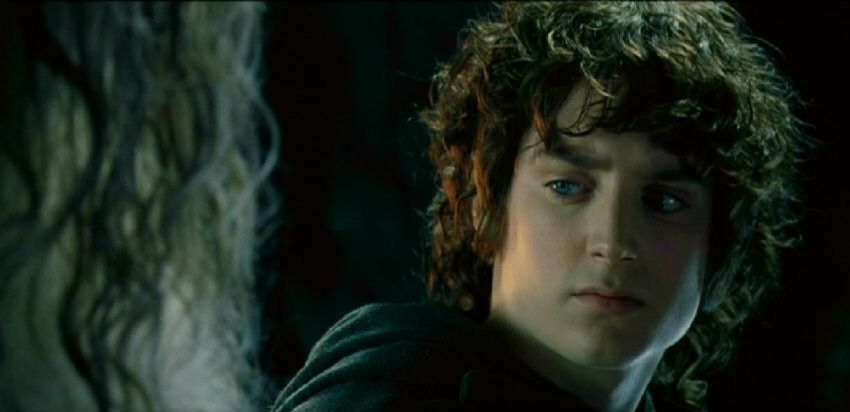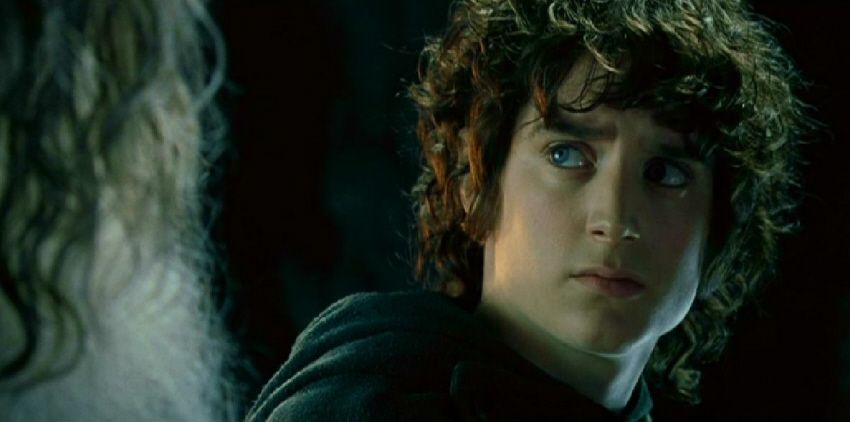 It's that way!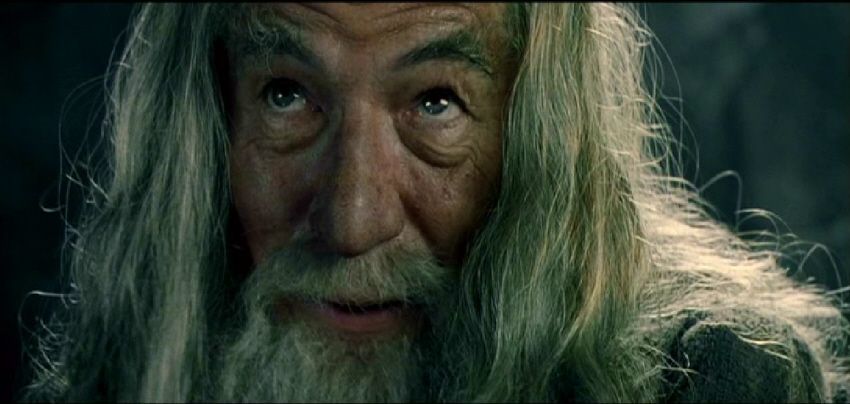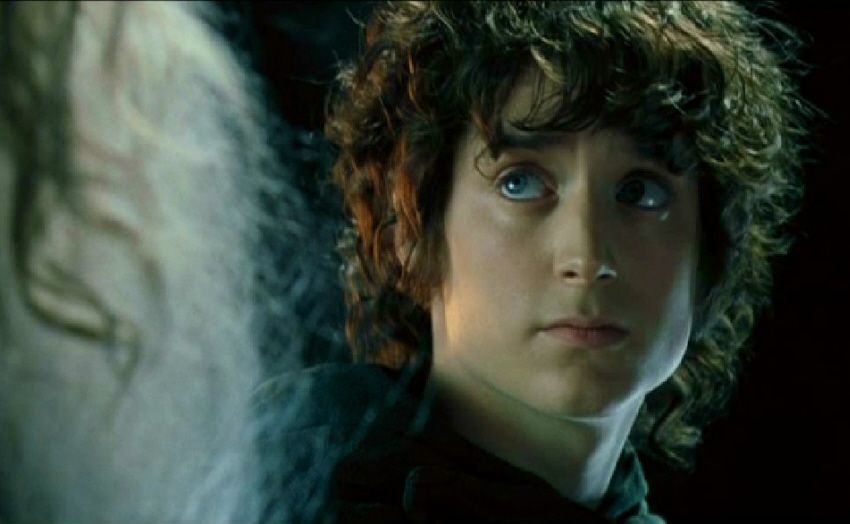 Behold! The great realm and Dwarf-city of Dwarrowdelf!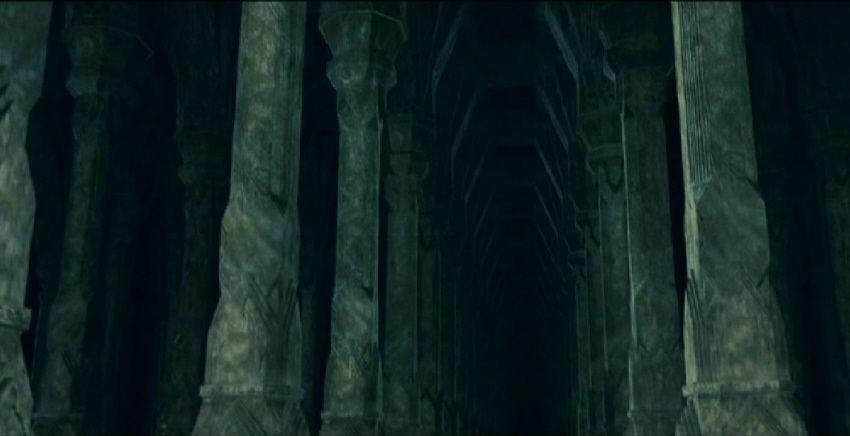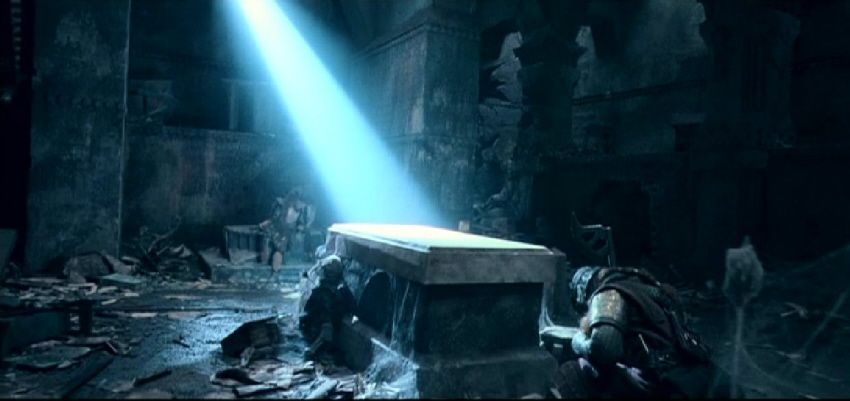 Here lies Balin. Son of Fundin. Lord of Moria. He is dead then.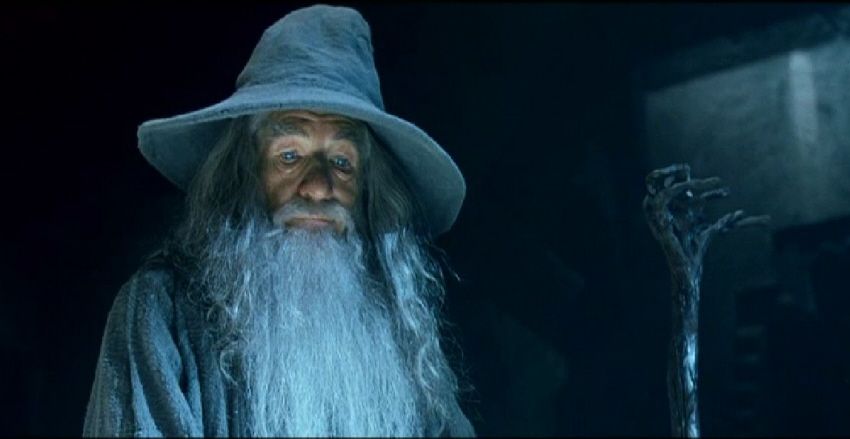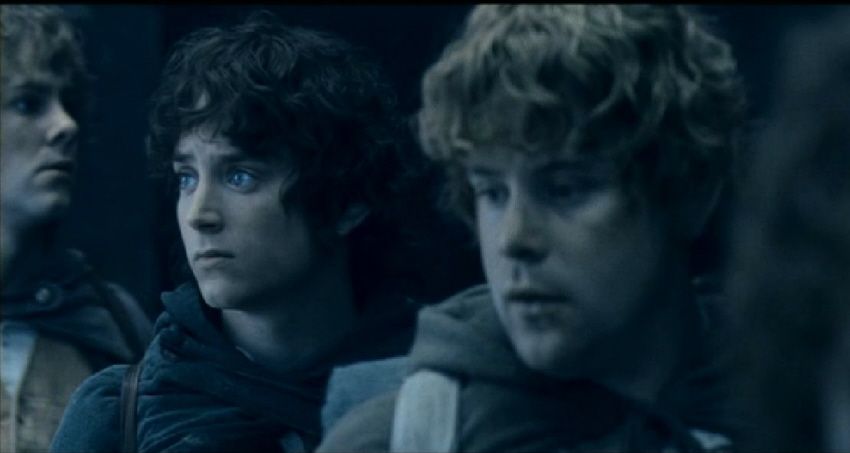 A shadow moves in the dark. We cannot get out.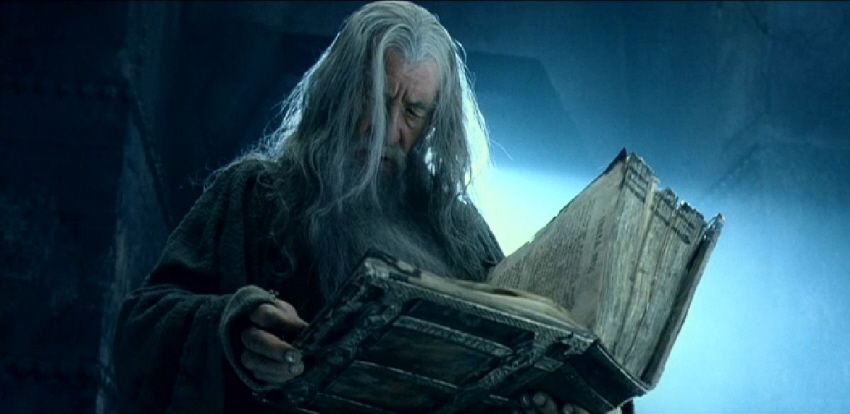 They are coming.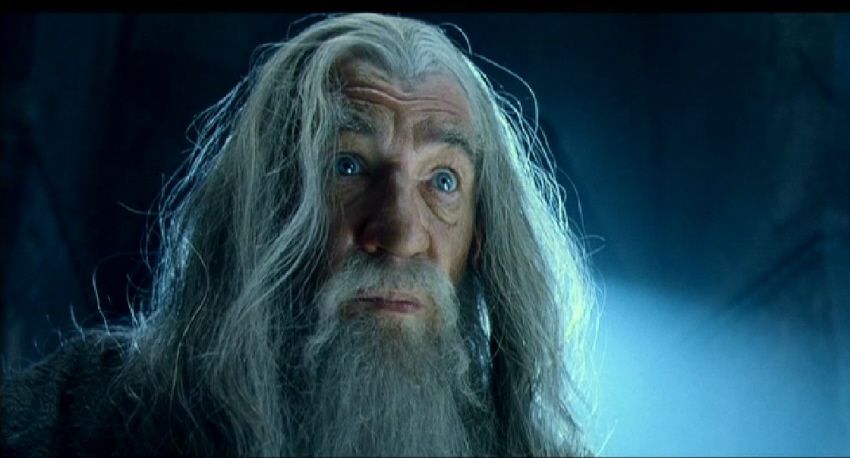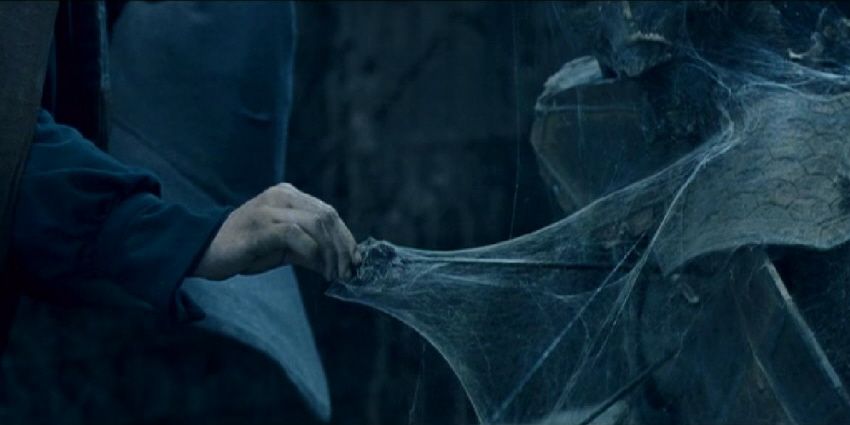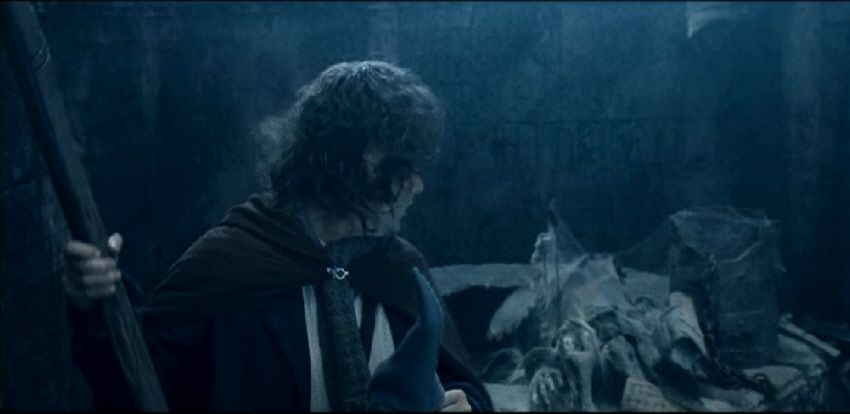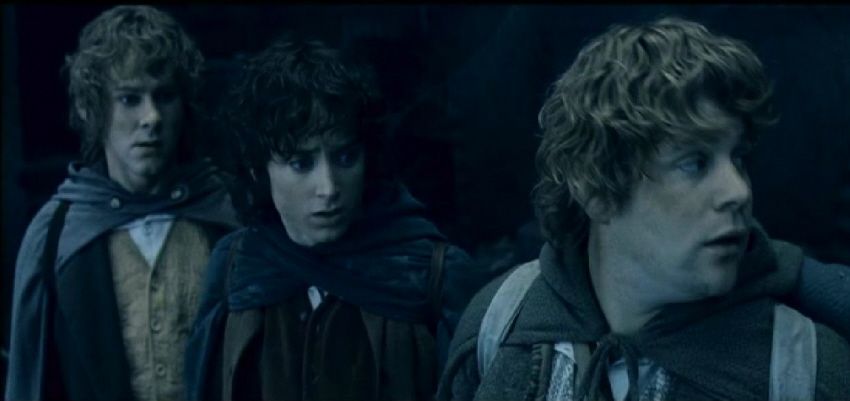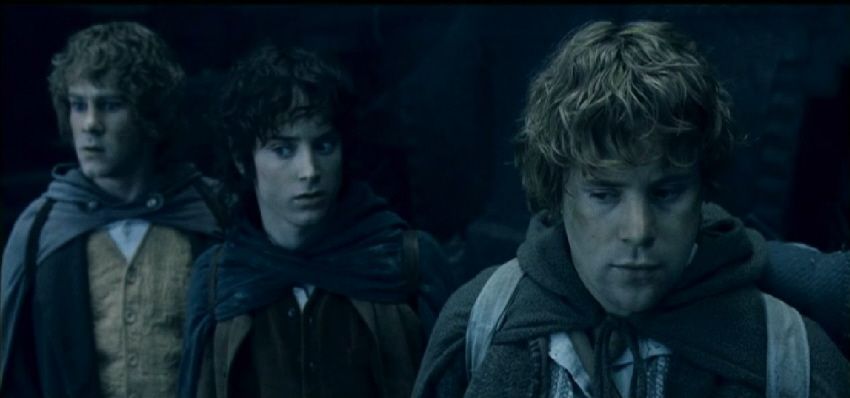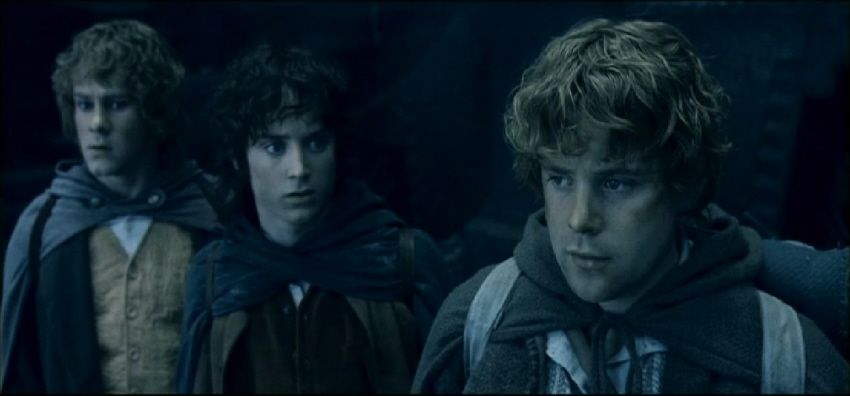 Fool of a Took! Throw yourself in next time and rid us of your stupidity.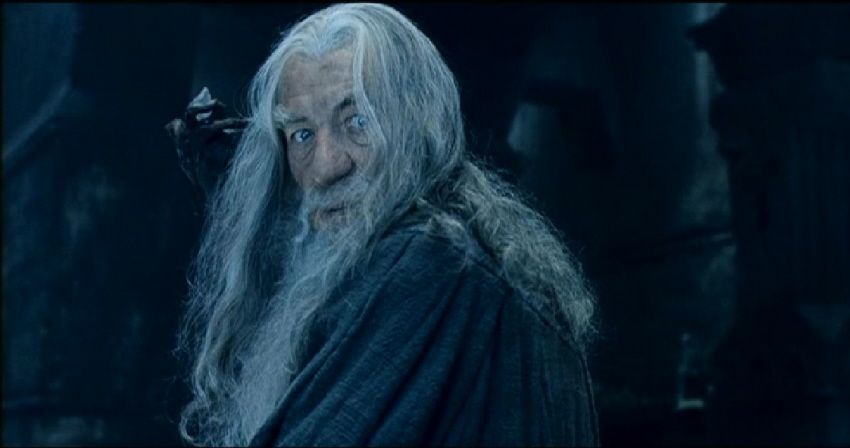 Frodo!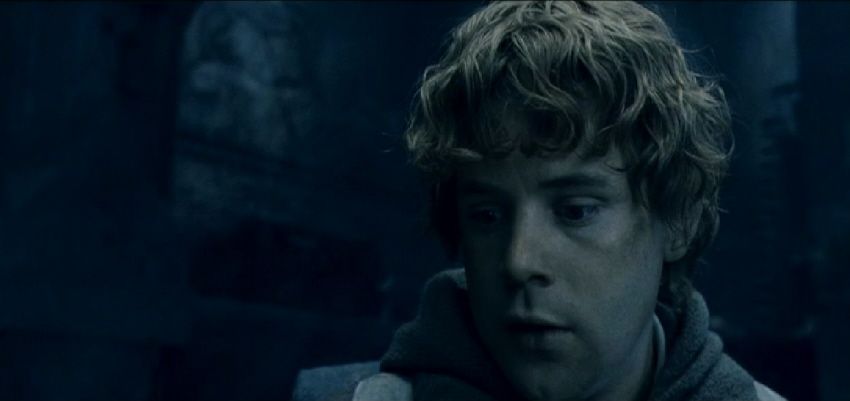 Orcs!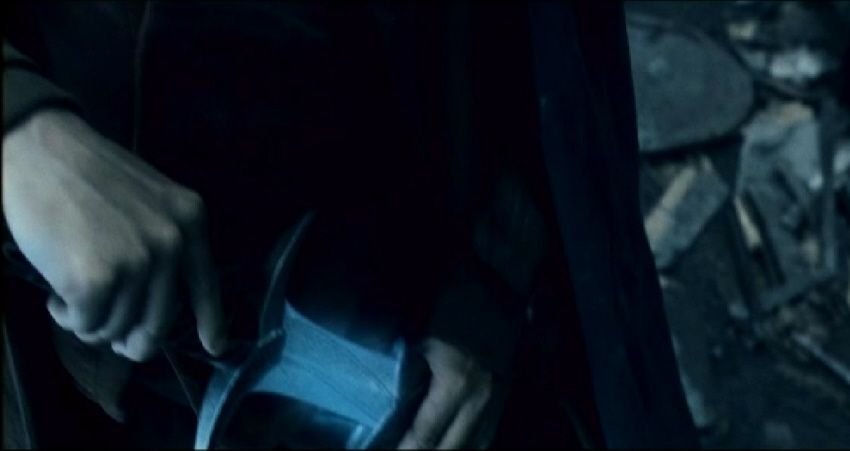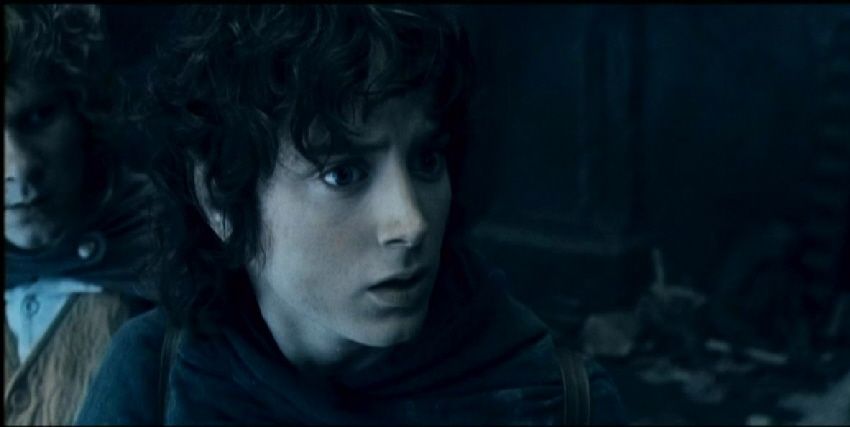 Get back and stay close to Gandalf!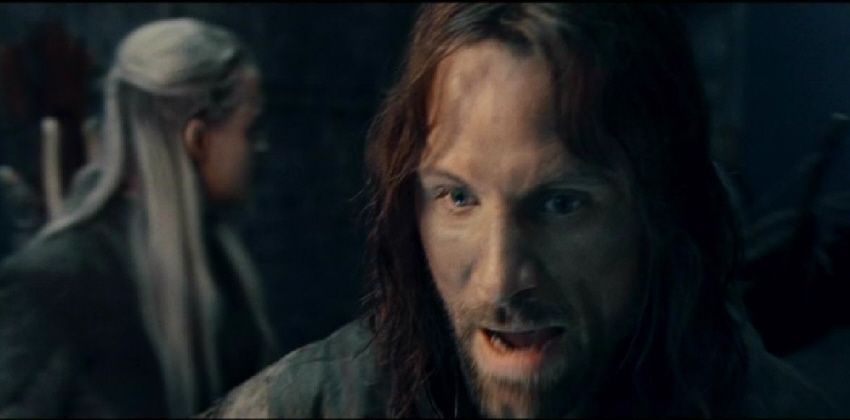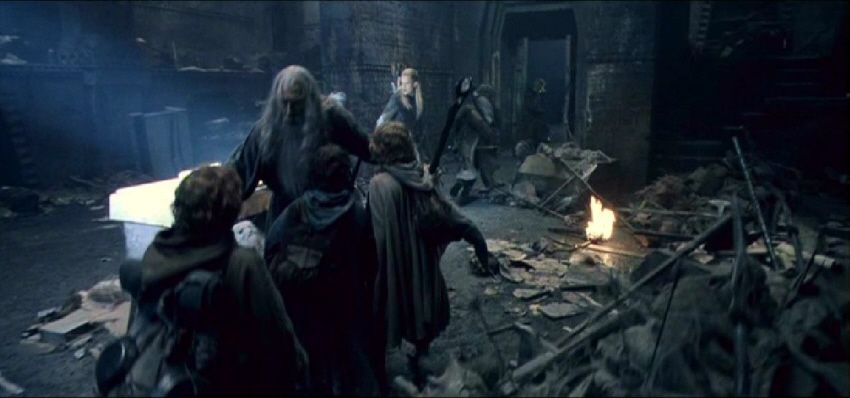 They have a cave troll!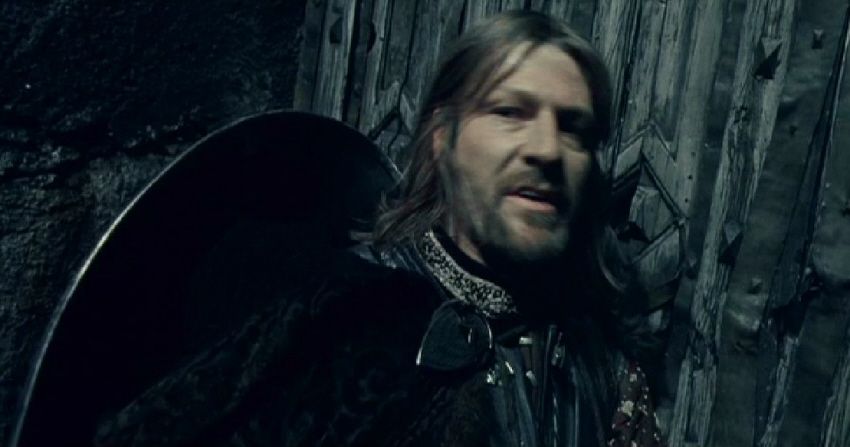 ---
"It's been one of the best days of my life - starting with arriving in New Zealand this morning onboard a plane with my face on its side!"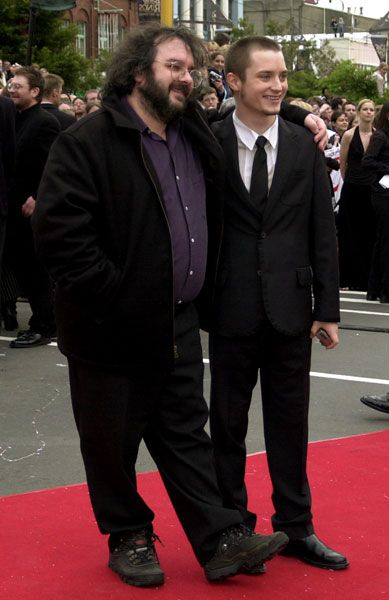 TO BE CONTINUED
LINK TO ALL CHAPTERS:
"A JOURNEY WITH FRODO"
---
comments: Leave a comment