It seems such a long time since I posted anything that wasn't either a birthday or a chapter of 'Journey'. In fact, it's a long time since I posted
anything
so I decided it was time to remedy the situation.
Real Life
One of the reasons I haven't been able to post/comment as much as I want to is that my online time has been somewhat restricted by RL events, mainly concerning my 94-year old mother. I don't want to dwell on this too much as I come here to escape the stresses of RL, but she is now back living with us having been unable to cope with living alone. It's surprising just how much extra work this entails and I really don't feel very well-equipped to deal with looking after her, especially as she obviously has some dementia although we haven't actually been told that. It's not easy, especially as I feel constantly guilt-ridden because (1)I'm not selfless enough to go and live with her at her own house which I know is what she'd prefer and (2) because all this is affecting my husband's life so much and although he never complains I know he'd love for us to be able to go out more and go away on holiday this year. If only I had siblings to share the load.
'Journey'
For anyone following 'Journey' and wondering if the next chapter will ever materialise, the answer is 'yes', it is nearing completion and shouldn't be too long now. It's taking so long mainly because of the reasons given above but also because it is a particularly emotional chapter in Elijah's story, one which I really want to get right and not miss anything out, so I've probably spent a little longer on searching out and rereading old interviews etc.
Twitter
I really, really LOVE having Elijah on Twitter. I do hope he'll stay with it. It makes him seem closer somehow. I've now got into the habit of quite often replying to his tweets which may seem silly as there isn't a snowball's chance in hell of him replying, especially now that his following is growing so rapidly, but it gives me a thrill just to know that, as he scrolls through his many tweets, there's just a slim chance his eyes may rest for a moment on one of my replies!! It does feel, in a small way, like a means of communicating with him on a regular basis. I noticed a few days ago that his followers suddenly seem to increase at a huge rate - I wonder why that is.
The Romantics
I got fed up of waiting for 'The Romantics' to be released on dvd over here and bought it from the US. Fortunately our dvd player is multi-region. The only drawback is that I can't play it on my computer as I've used up all my region-changing allowance. And there's nothing like watching a dvd on the computer. This was something I discovered when I started working on 'Journey' and needed to do all those screencaps. Up to then I'd always watched dvds on the tv - I was astonished at just how much you miss by watching them that way, so many little details. When I'm watching E, that's very important;)
I've only been able to watch it once and can't say I was terribly impressed by the film in general. Needless to say, E was just divine and played his role perfectly but what a pity they didn't give him more screen time and at least try to develop his character a little. If you haven't read the book, you'd really have no idea where he's coming from. But my biggest disappointment - where was that tennis scene??? On the cutting room floor I suppose, unless I misunderstood those pics and the cast were playing tennis amongst themselves, but I doubt that. I was really looking forward to it:(
Christchurch
Like everyone, I've been greatly upset by the devastation in Christchurch. Of course, all LOTR fans have a special place for New Zealand in their hearts, but when you've been lucky enough to actually visit those places and then hear something like this it's so heartwrenching. We spent the final two days of our NZ holiday in Christchurch back in 2005. Although it is ... was ... a beautiful city, it was actually the least favourite of the places we visited simply because it was just so English, so very similar to many cities back home and it somehow drove it home to us that our wonderful holiday was coming to an end. We took several pics while we were there, here are just a few:
The iconic cathedral - I wonder if they'll try to restore it to its original state: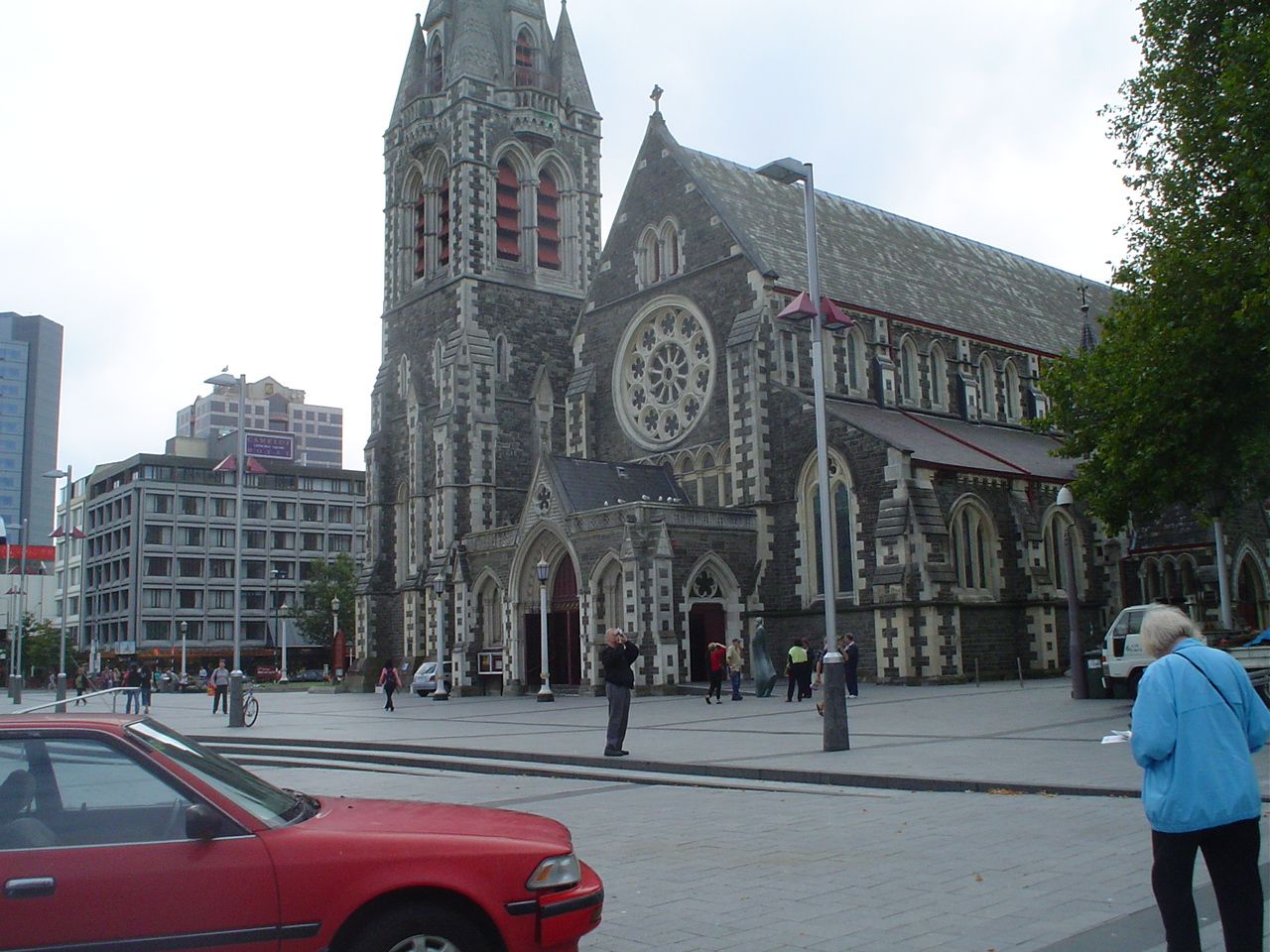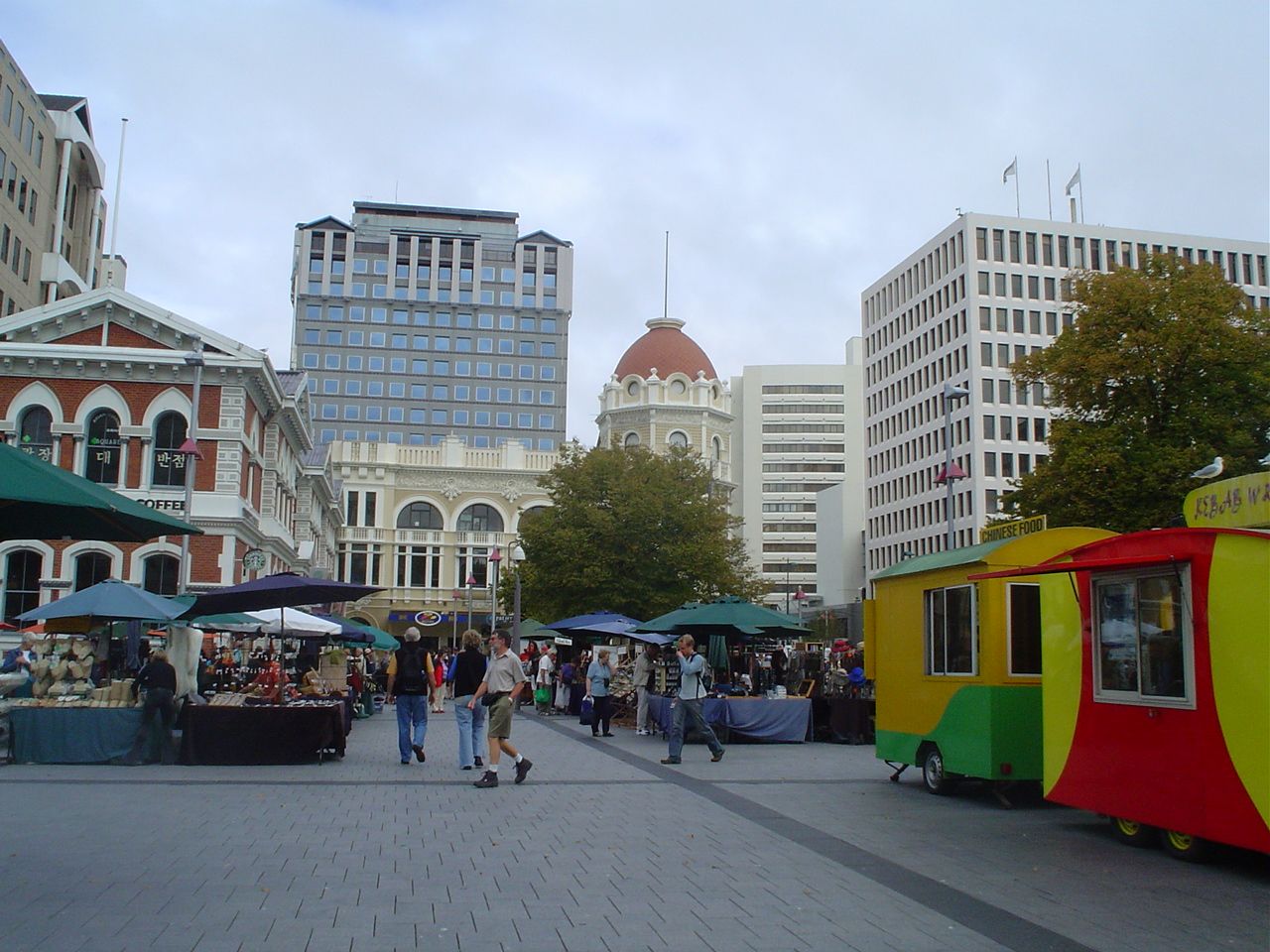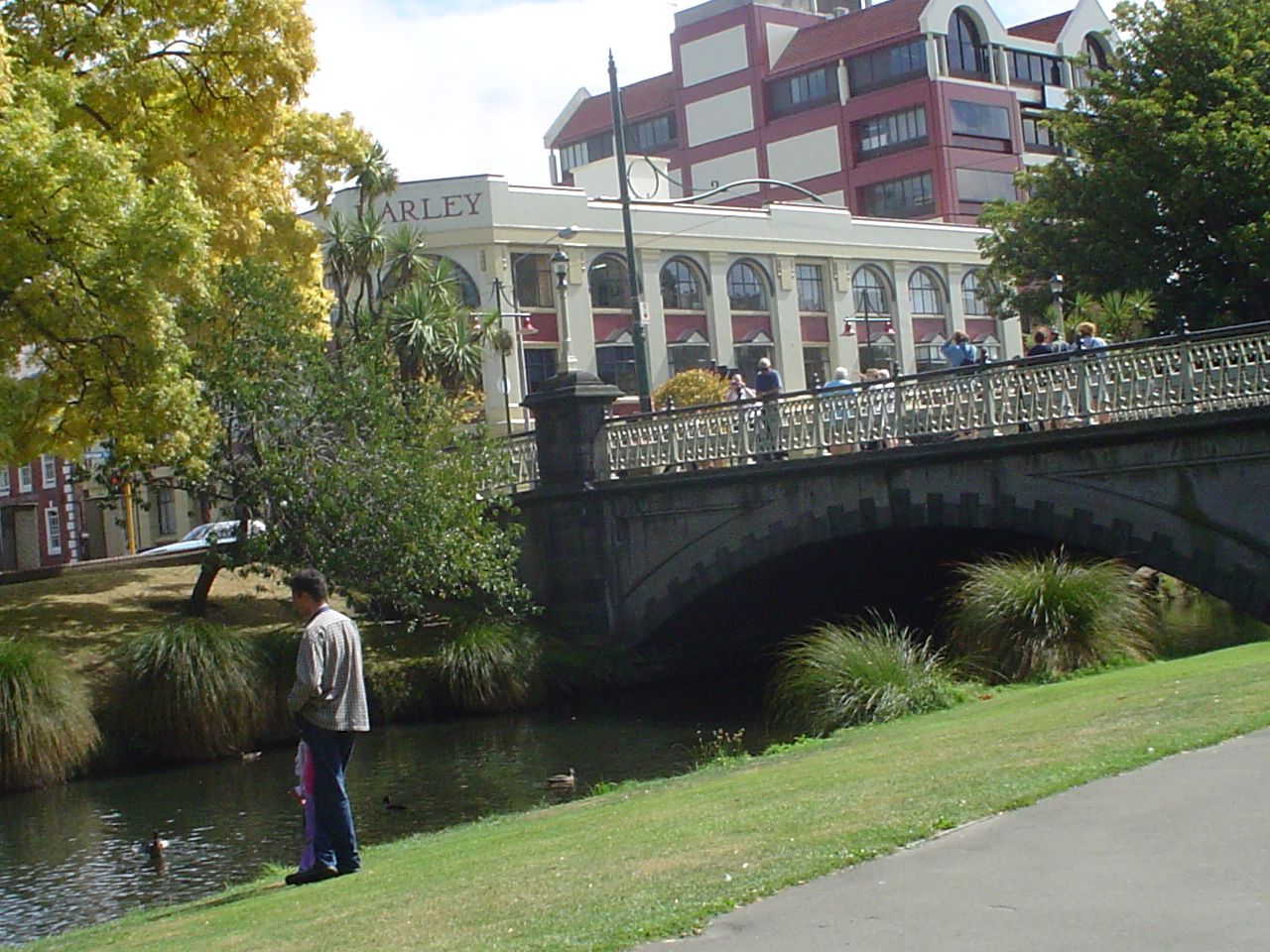 That little girl was one of a class of schoolchildren all wearing that same red uniform. They were gathered in this little park where we were sitting for a while. I hope they're all safe.
Thank goodness spring is coming. The crocuses are out and the daffs are almost in bloom, I love this time of year. Bye for now:)
comments: Leave a comment