Can now post Chapter 44 of the saga!! Revisiting the time when Elijah was suddenly taken ill with a burst appendix has really brought back vividly how I felt when I first heard that news. It was really scary for a while.
In Frodo's story the Fellowship say goodbye to Lothlórien.
For anyone unfamiliar with my pet project, 'A Journey With Frodo' (a work in progress) is the story of Elijah Wood's experience in becoming Frodo, from back in 1998 when the LOTR movies were just a whisper up to the triumphant Oscars of Feb 2004. In reliving Elijah's journey, and mine, I am using everything I can lay my hands on - behind-the-scenes material from the various dvd's, magazine articles, books, internet sites, tv coverage, word-of-mouth info, etc. Previous chapters can be found here:
"A JOURNEY WITH FRODO"
Hope you enjoy this latest chapter
---
30 July 2003 - G-Phoria:

G4 Celebrates "G-Phoria" A Live and Televised Celebration of Video Games
- Henry Fonda Theatre:

Elijah and Dom attended this event. It was not actually screened until 08 Aug.



They accept the award for Electronic Arts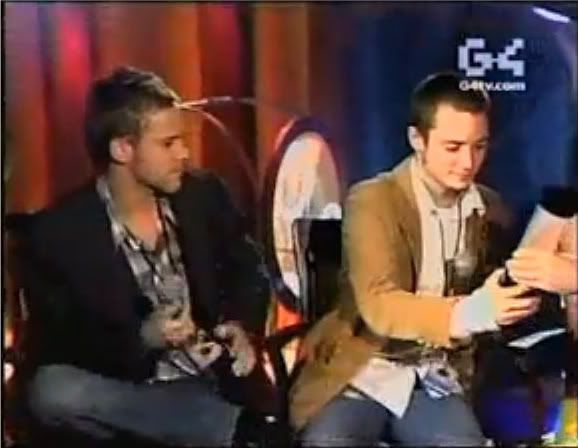 "Did you guys play a lot of games on set? I imagine there was a lot of waiting around - did you find yourselves gaming?"
Elijah:
"We did, we had a Playstation in one of our trailers for a while, right?"
Dom:
"Yeah,yeah."
E:
"I think there was a lot of Fifa soccer going on."
D:
"That would be the English influence!"
E:
"I think there was some Tony Hawke as well, Tony Hawke 3, I believe.""So how do you go from Tony Hawke to running around in the forest, running from big ogres and things like that - can you get into character when you're playing Tony Hawke?"
E
"I think it was a welcome distraction. LOTR and Middle Earth owned our world down there so it was good to kind of get away every once in a while."
D:
"Play some Harry Potter, you know - some Spider Man!"
(Everyone laughs)
"So how did you guys feel moving from the movie world and then you took part in making the game - you guys are in the game, how does that feel?"
E:(to Dom)
"You're a playable character."
D:
"You know it!"
E:
"And so am I, I believe."
D:
"It's good, it's an interesting way to work. It's only your voice that's giving away the character so you have to put as much as you can into your voice.""So are you guys having a good time tonight?
E:
"It's awesome, it's like one massive party celebrating video games, you can't go wrong!"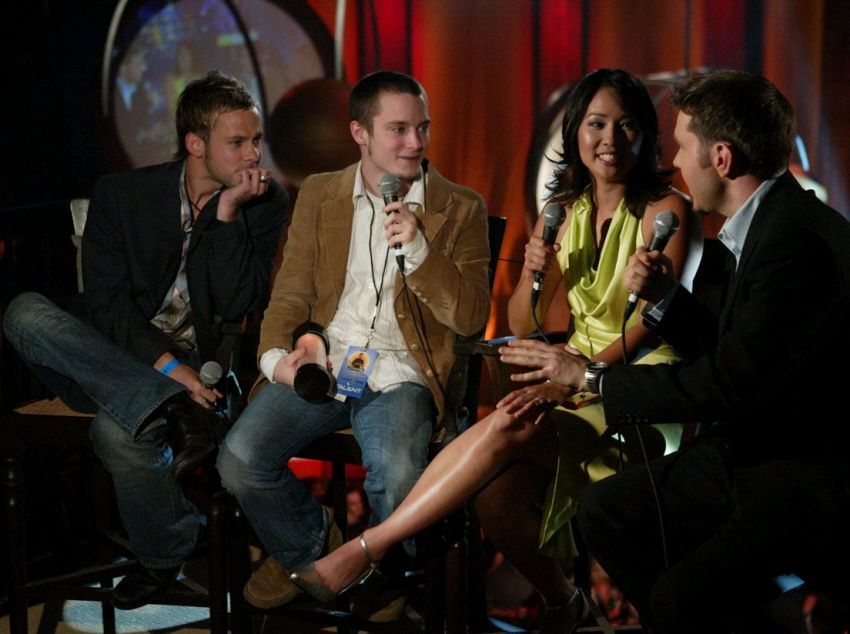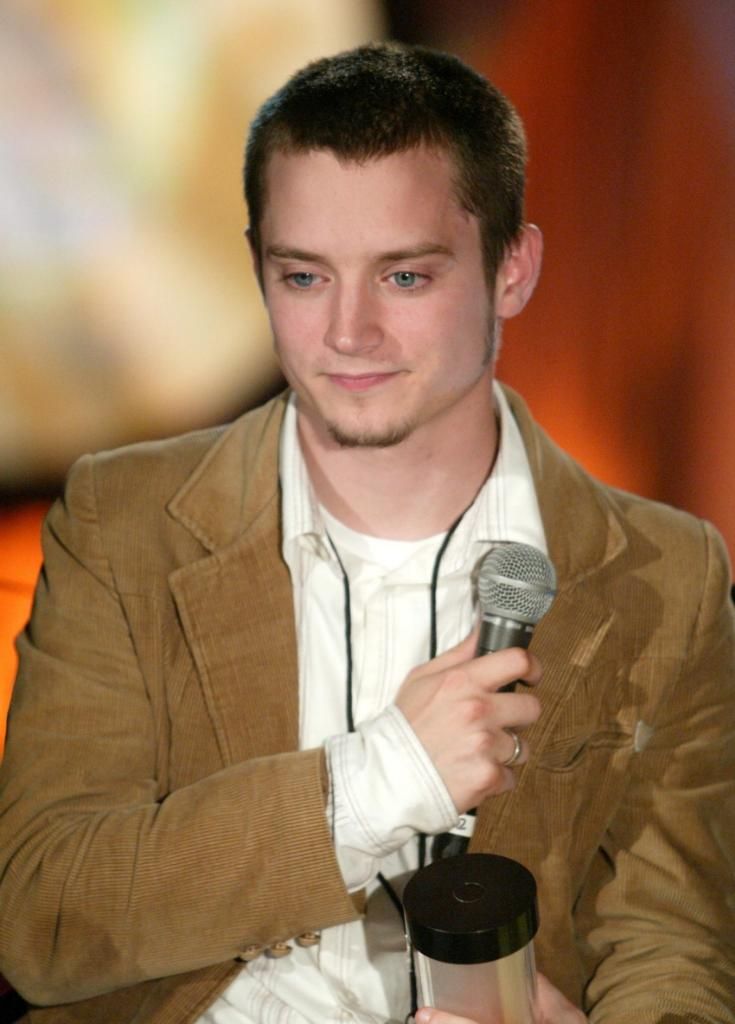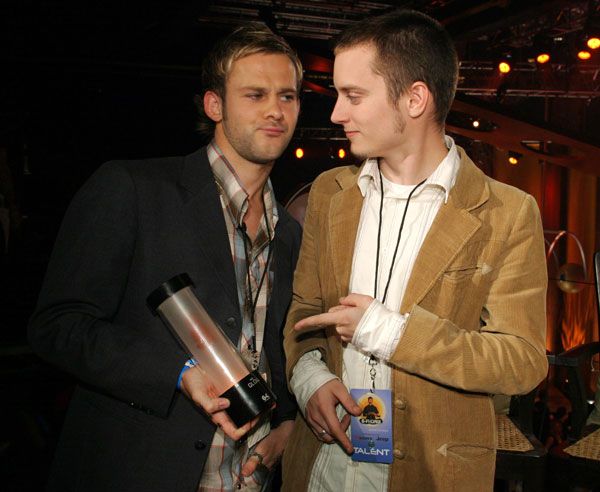 Jenna Jameson (porn star)talks about her new video game. Elijah says he would like to be in it!!
JJ: "You can give me pointers in acting and I'll give you pointers in *******!!"
Yes, it was bleeped out so obviously naughty. But Elijah seemed quite pleased with the suggestion:
E: "Yesss!!!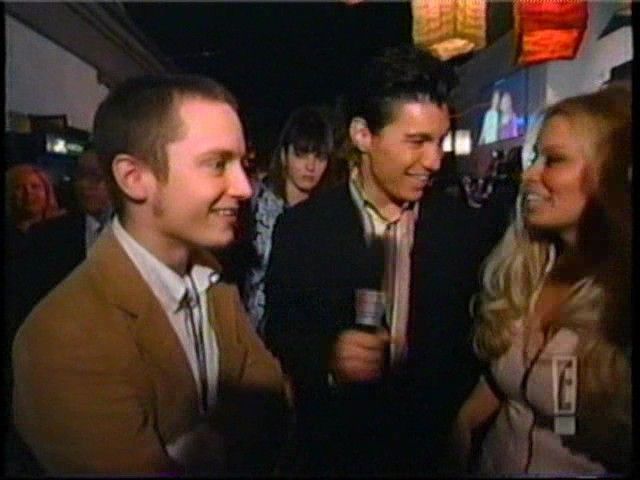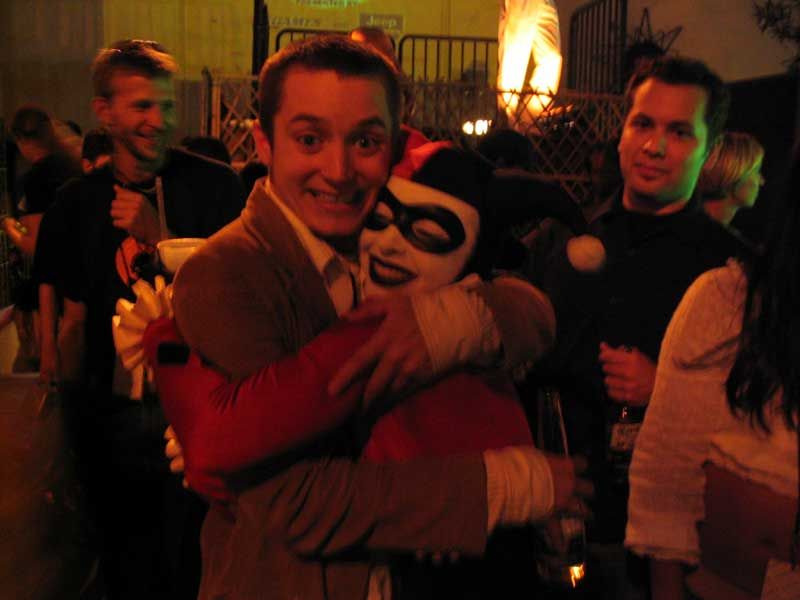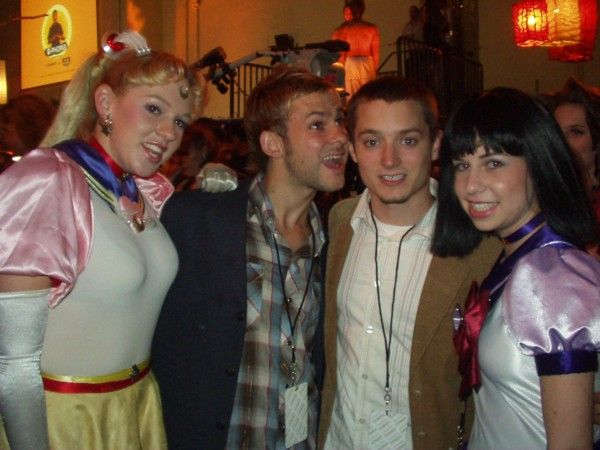 Charles Hirschhorn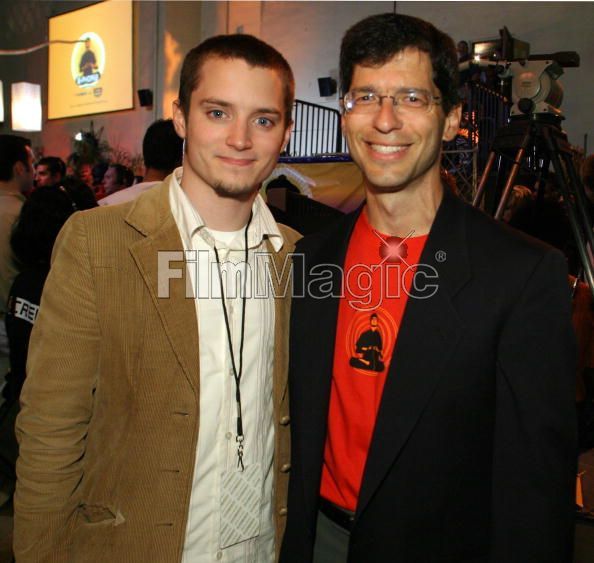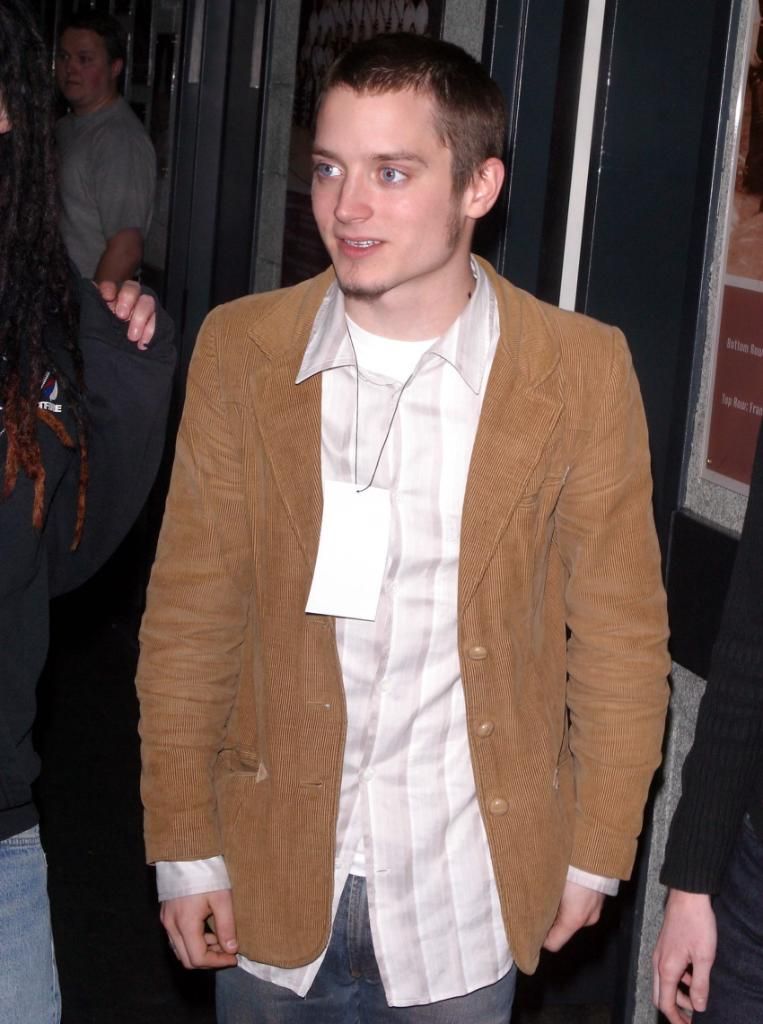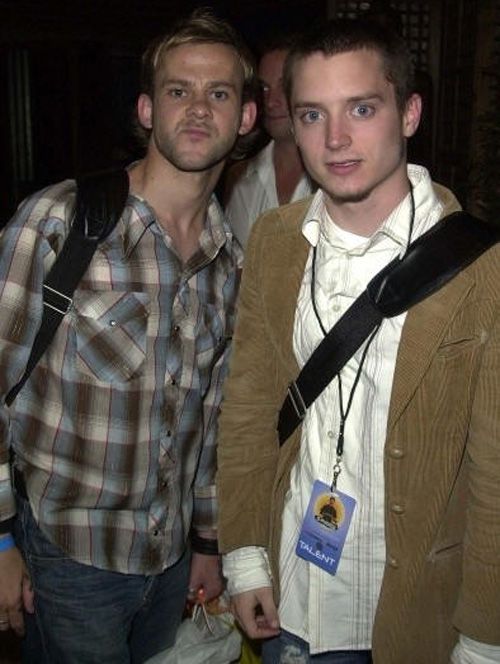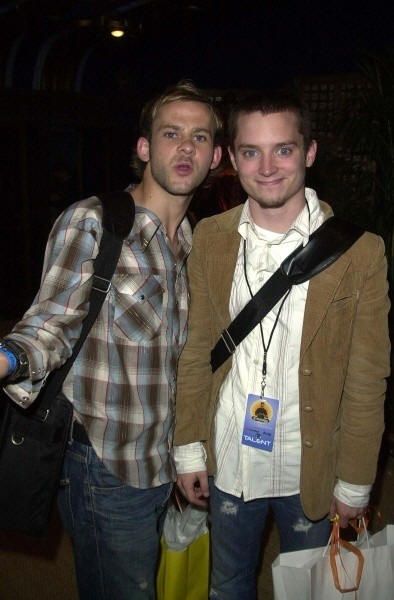 <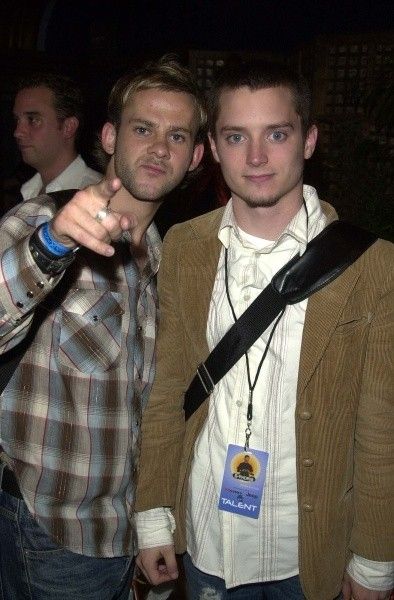 ---
I have looked hard at the pics from GPhoria to see if there is anything which gives away the fact that at the time Elijah was really not very well. I don't know. Does he perhaps not look quite himself in a couple of the pics? I really can't be sure. He had been suffering stomach pains for about a week and on 6 Aug, just one week after this event, he collapsed at his home and was rushed to hospital by his mom. It was discovered that his appendix had burst and he underwent immediate surgery.
From 'Star' Magazine:
"From what I hear, these are random things. It just sort of happened. But I'm doing great. So no need for concern."
It was a different story on Aug. 6 when he doubled over in agony.  
"He'd been complaining of stomach pains for a couple of weeks,"
says a source close to the actor.
"They'd come and go. Sometimes they'd be sharp, shooting pains, and sometimes he simply complained of a dull ache. No one gave his appendix a thought. Then he doubled over and his mom Debbie rushed him to the emergency room. He's a very lucky guy that he got help so quickly."
Elijah, who recently broke up with actress Franka Potente, 29, came through the surgery with no problem. 
"The operation is a simple procedure. It's the recovery time that takes awhile,"
he said."
Translation from a French magazine:
"Last month you were hospitalised urgently. What happened?

I was hospitalised after having peritonitis. It's a form of very acute appendicitis. In fact, what happened was that my appendix was seriously infected. Two weeks before my hospitalisation, I started to have bad stomach ache. These pains were sometimes very violent, then they would disappear completely for several hours. I did not know it was appendicitis and as the problem was not taken in hand in time, there were complications. One morning, I had unbearable pain. I collapsed to the ground, crying with pain. My mother took me to emergency and I had an immediate operation. Looking back, I was very lucky. In some cases, peritonitis can be fatal.

How are you now?

I am fully recovered. I had to stay in bed without moving for several days but was quickly able to walk again and move normally. I was very happy to leave the hospital. Happily, my mother and sister came to see me every day. Certain fans who had heard of my hospitalisation sent letters wishing me a speedy recovery. These warmed my heart.
---
My Journey Continues:
Well, as I said, a lot can happen in two months! You can imagine how I felt at the news of Elijah's illness. When I first heard, through a fan group, it was dismissed by most as a rumour. But I wasn't so sure, and I was very, very worried about him. All I could think of was the stories I had heard in the past about peritonitis equalling probable death. But before long the above articles surfaced and I could breath easy again. And then my thoughts took a more selfish direction and turned to Collectormania. It seemed miraculous that this hadn't happened during his time filming pick-ups in New Zealand. This thing had held back long enough for him to attend ComiCon before striking. But could he possibly be well enough by then to come over here to attend the event? It seemed so cruel to have this wonderful gift dangled before us only to be possibly snatched away in such a horrible way.
There was one bright spot amid all this doubt and worry - on 26 August the Two Towers dvd was released!!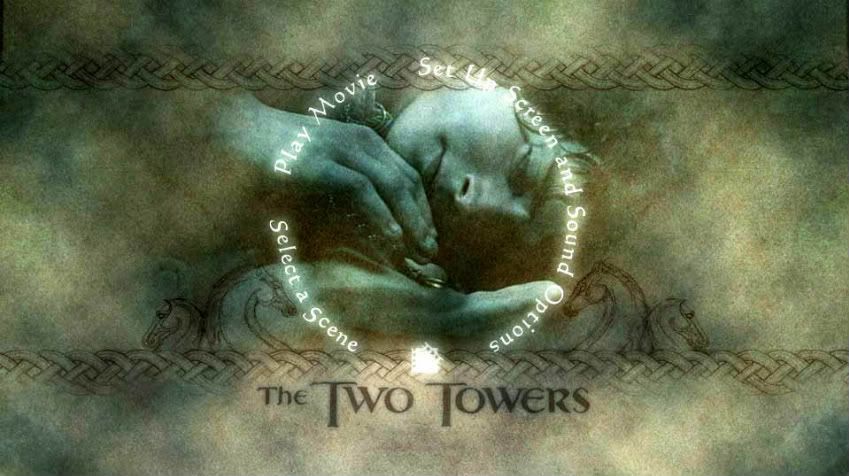 ---
Frodo's Journey Continues:
Farewell to Lothlórien: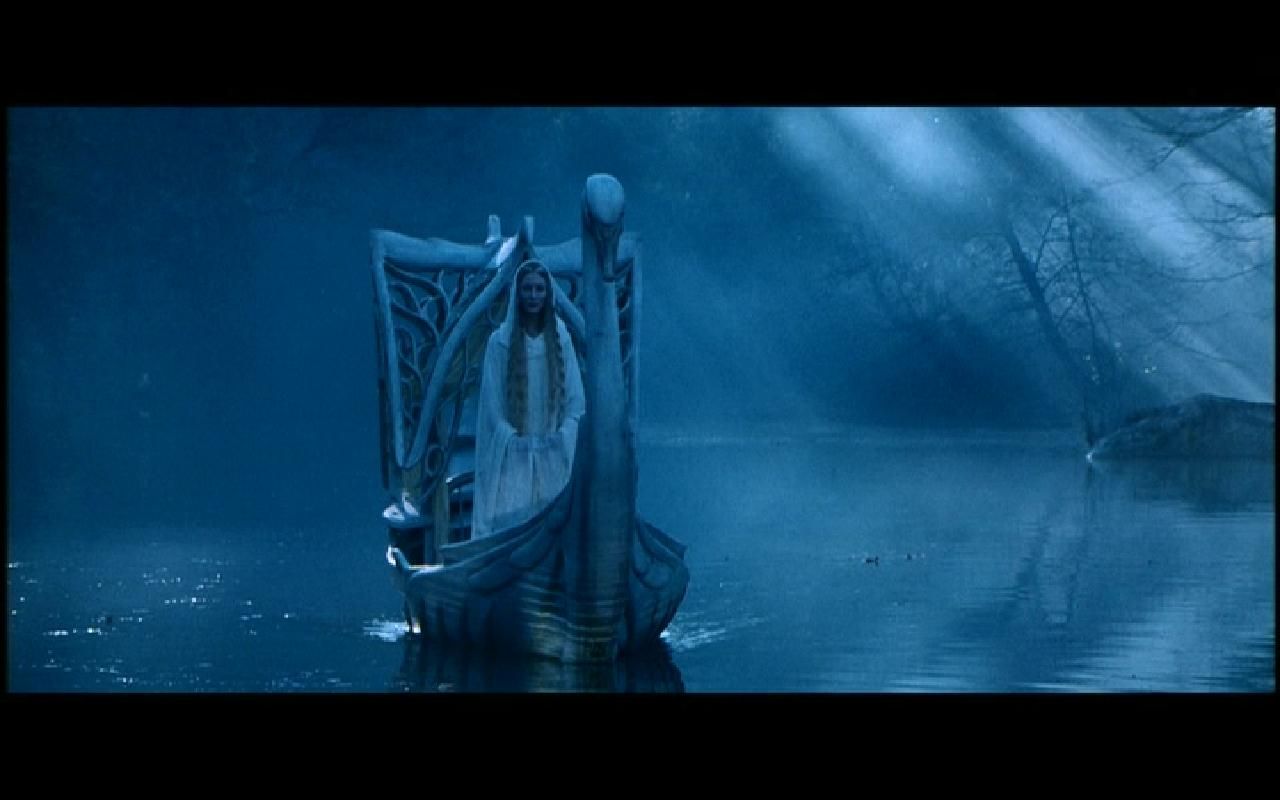 PJ: "In the movie we didn't pause for the Galadriel gift-giving which is so memorable from the book, we just got the Fellowship on the river and away from Lothlórien. We originally shot the gift-giving and it actually appeared again in photographs and I think images from it even appeared in early trailers so it's good to be able to see these moments as they were originally shot. The cloaks that the Fellowship wear were given to them in Lothlórien and in the movie version they suddenly just are wearing these cloaks and there's no explanations as to where they got them.

Never before have we clad strangers in the garb of our people.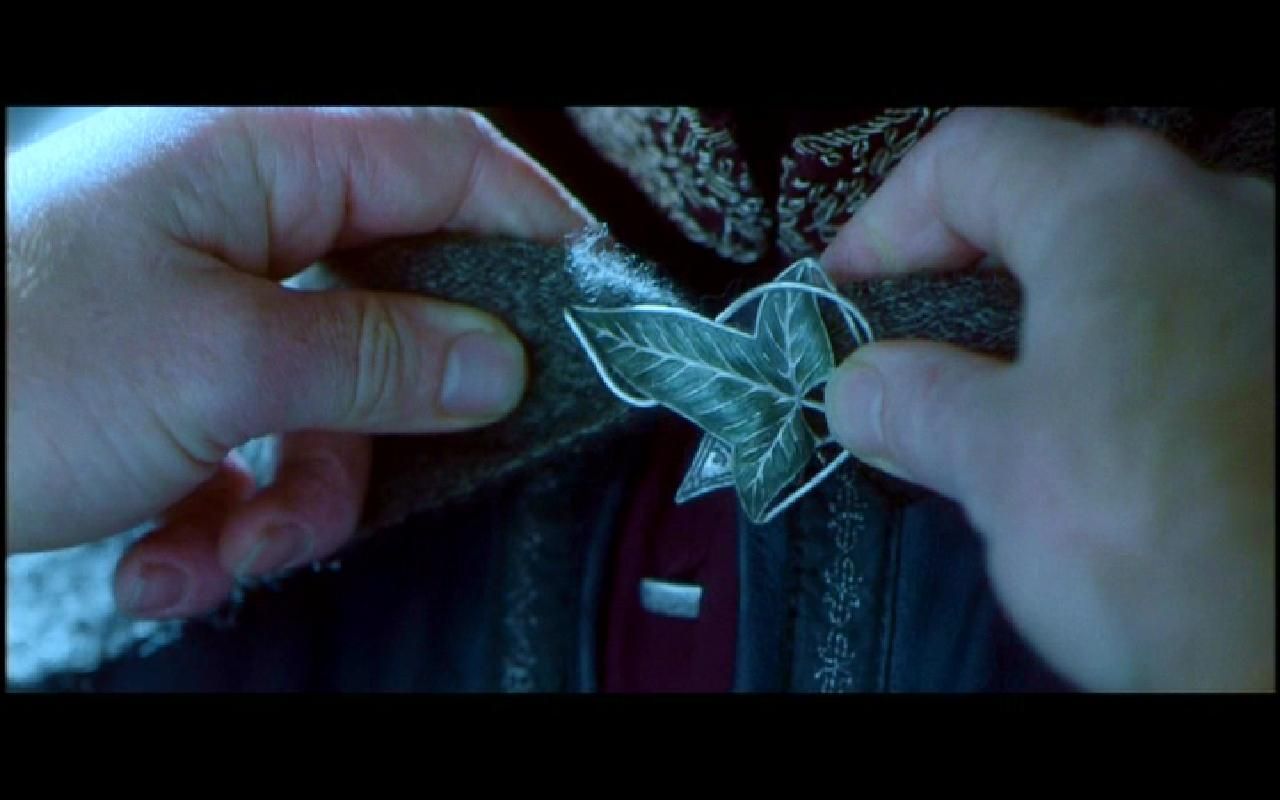 May these cloaks help shield you from unfriendly eyes.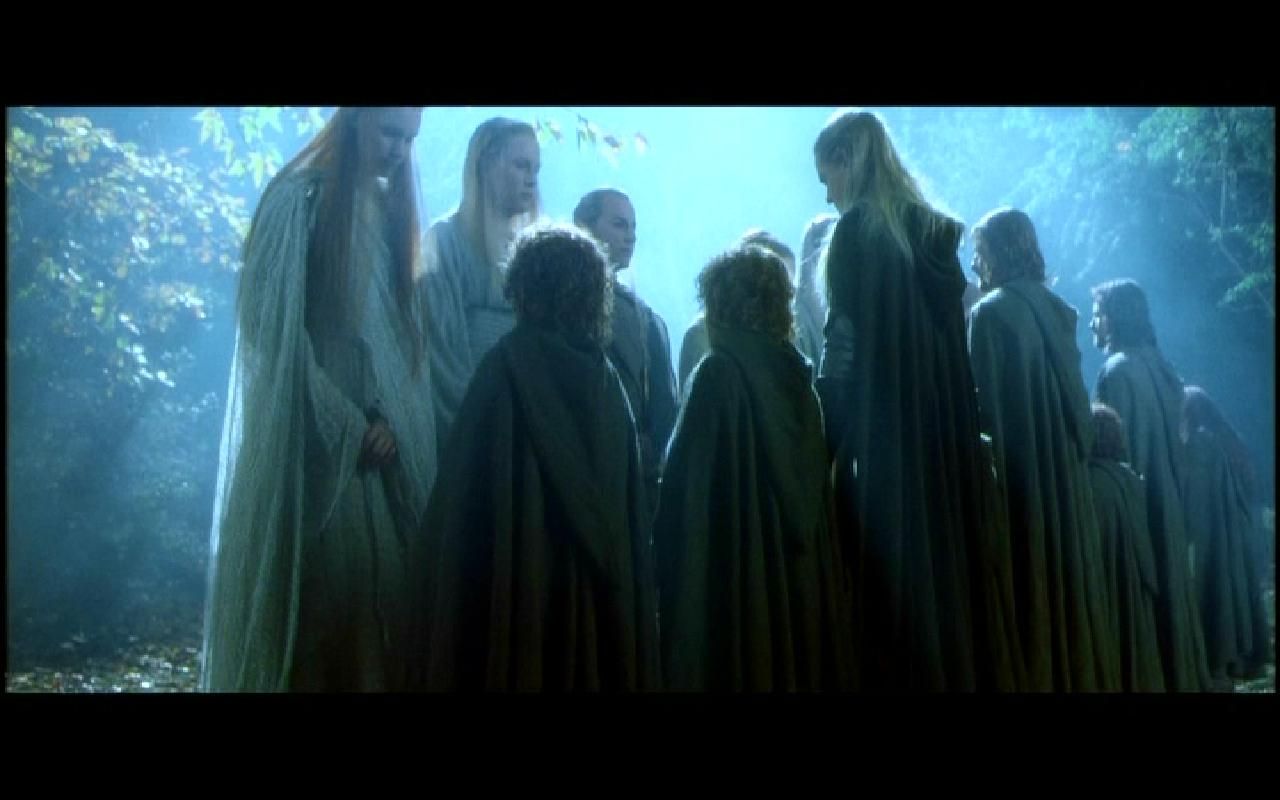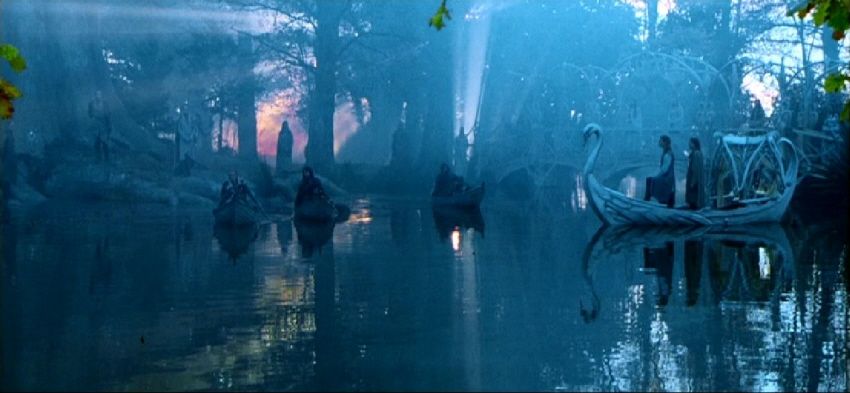 Farewell, Frodo Baggins.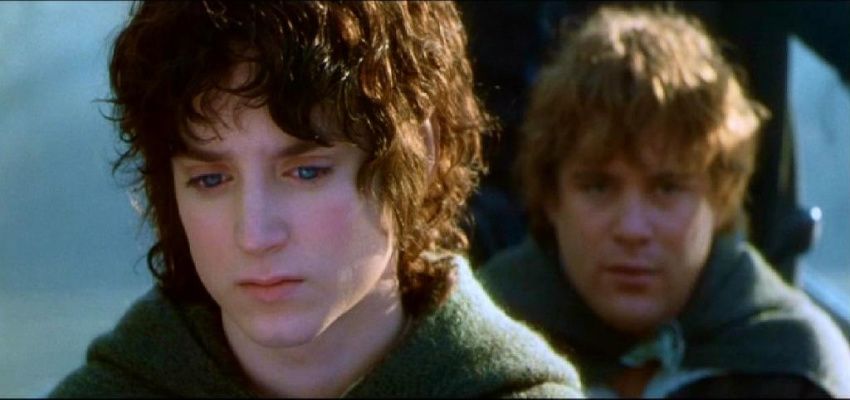 PJ: "Of the gift-giving this was the only bit that made it into the theatrical cut.The phial of light that she is giving Frodo - we don't actually see that in 'The Two Towers', it's kept safely in his pocket all the time but in 'The Return of the King' it will reappear."

I give you the light of Earendil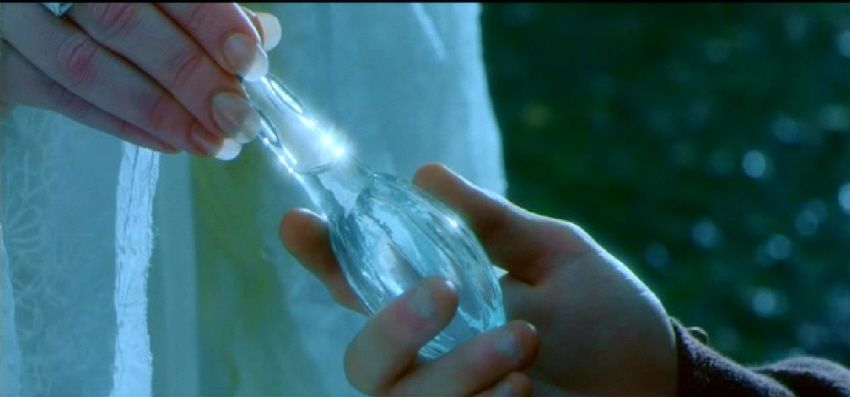 PJ:
"There's a sort of special bond between Galadriel and Frodo too. Galadriel knows things that Frodo knows and there's secrets shared between the two of them. She knows about the power of the Ring, she knows how it's beginning to affect him."
Our most beloved star.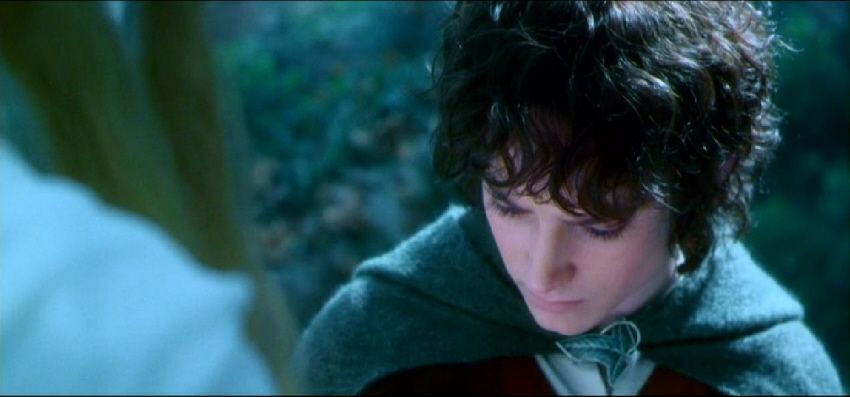 "'And you, Ring-bearer', she said, turning to Frodo. 'I come to you last who are not last in my thoughts. For you I have prepared this.' She held up a small crystal phial: it glittered as she moved it, and rays of white light sprang from her hand. 'In this phial', she said, 'is caught the light of Earendil's star, set amid the waters of my fountain. It will shine still brighter when night is about you. May it be a light to you in dark places, when all other lights go out. Remember Galadriel and her Mirror!'

Frodo took the phial, and for a moment as it shone between them, he saw her again standing like a queen, great and beautiful, but no longer terrible. He bowed, but found no words to say.
(The Fellowship of the Ring : Farewell to Lórien)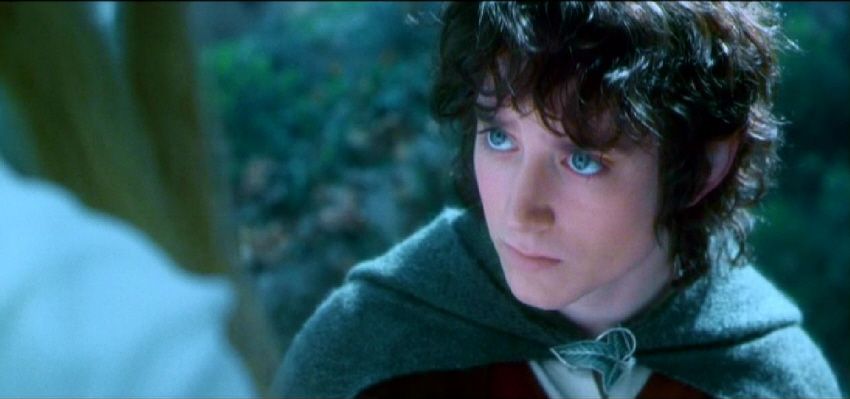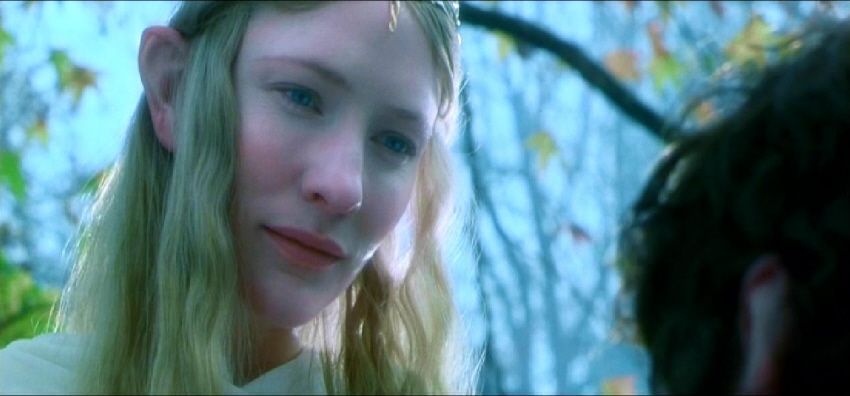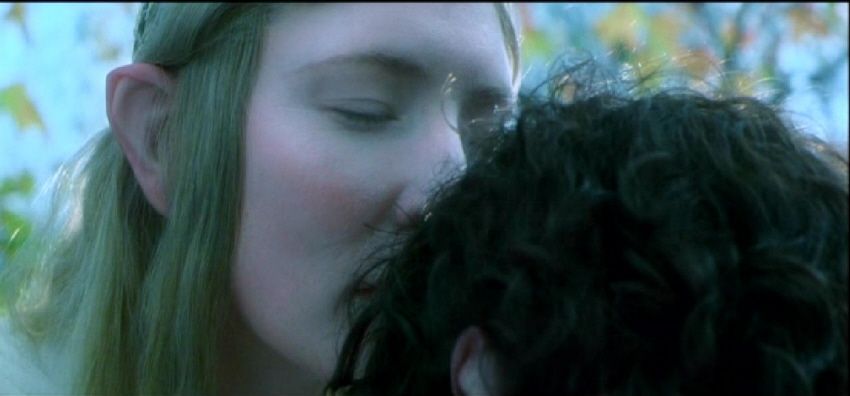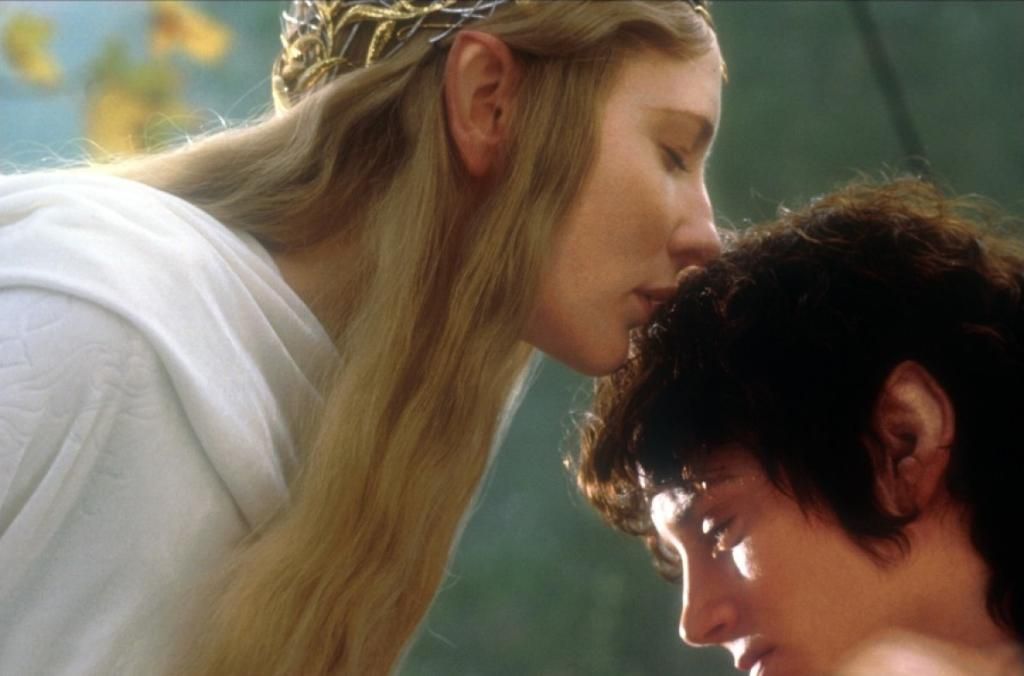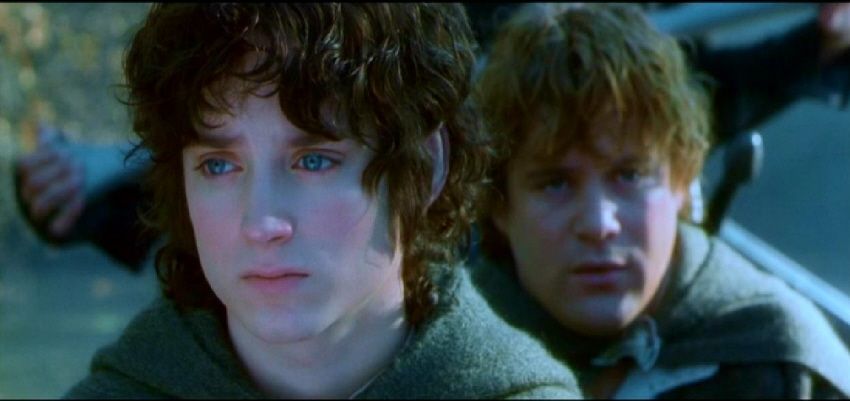 May it be a light for you in dark places ...



when all other lights go out.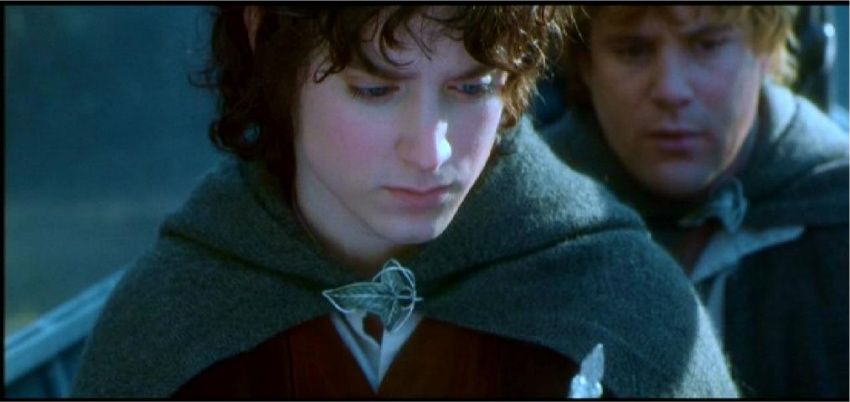 "Suddenly the River swept round a bend, and the banks rose upon either side, and the light of Lórien was hidden. To that fair land Frodo never came again."
(The Fellowship of the Ring : Farewell to Lórien)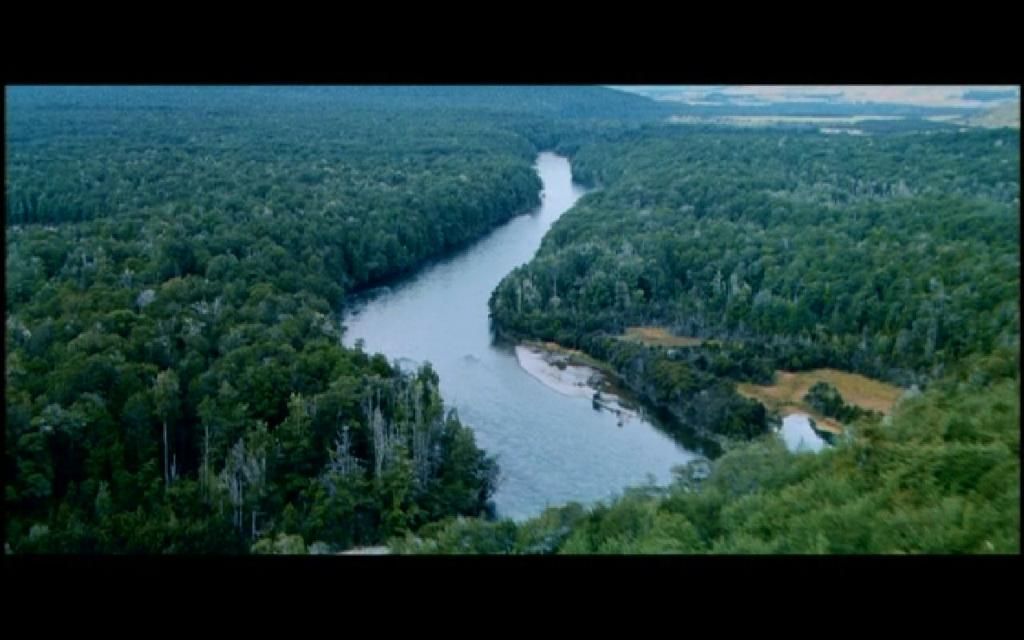 Gollum. He has tracked us since Moria.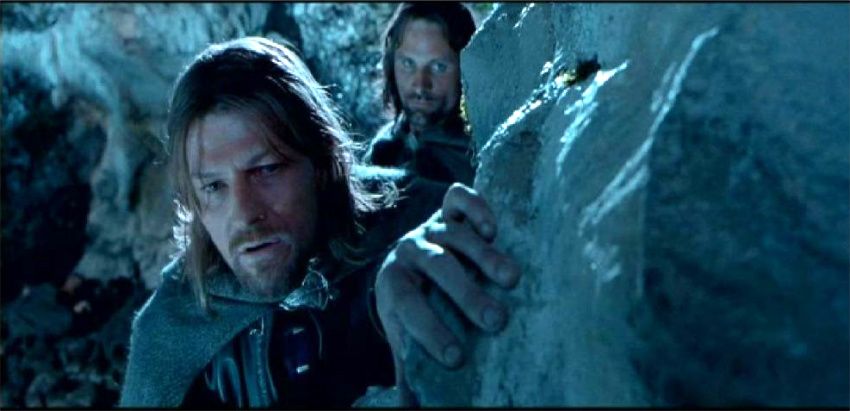 I had hoped we would lose him on the river. But he's too clever a waterman.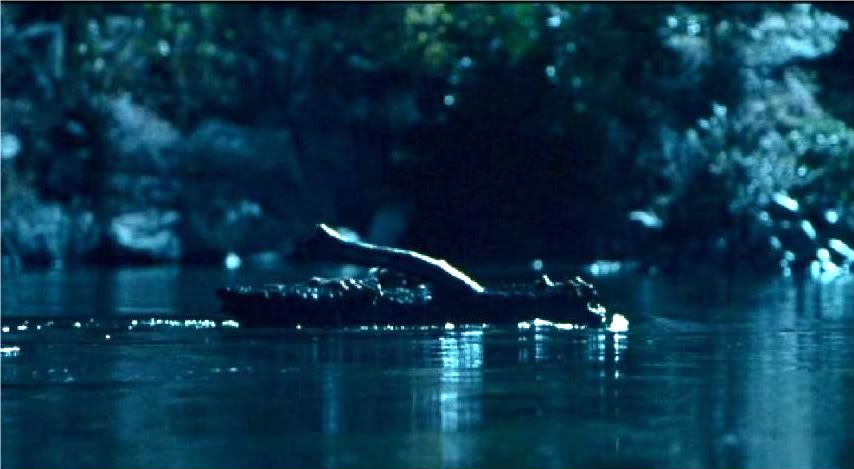 And if he alerts the enemy to our wearabouts it will make the crossing even more dangerous.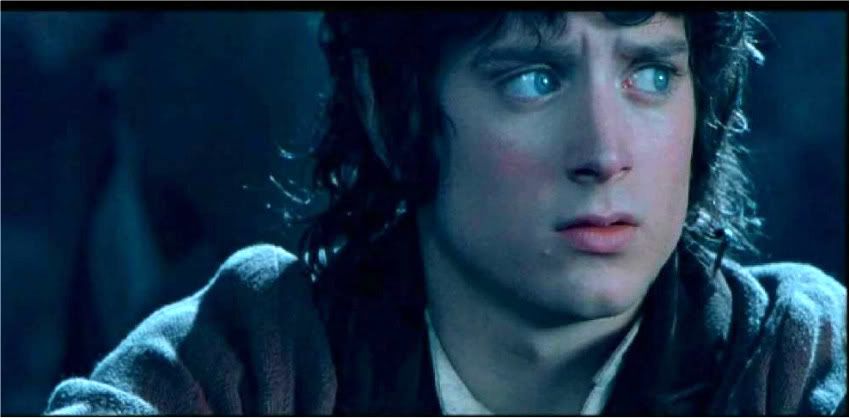 Have some food Mr Frodo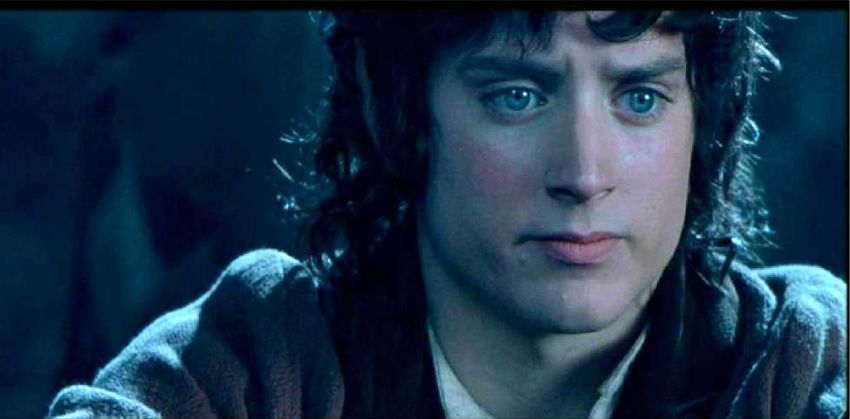 No, Sam.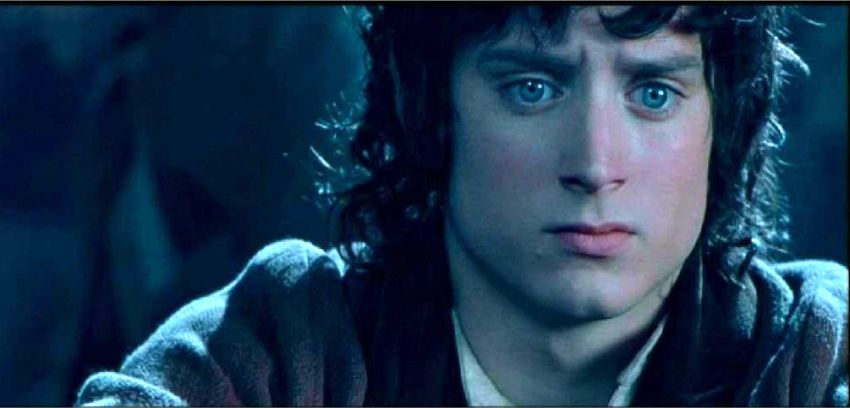 You haven't eaten anything all day. Don't think I haven't noticed. Mr Frodo?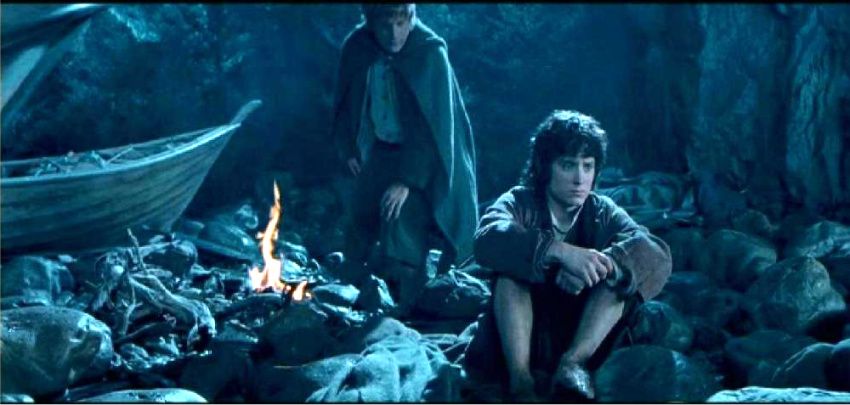 I'm alright!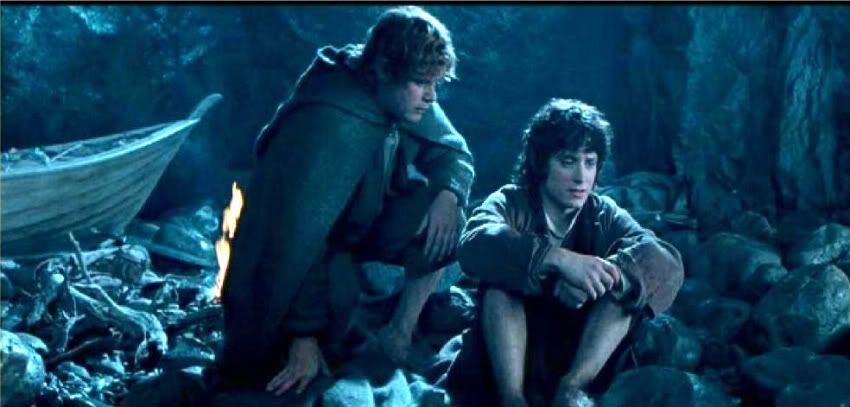 But you're not. I'm here to help you. I promised Gandalf that I would.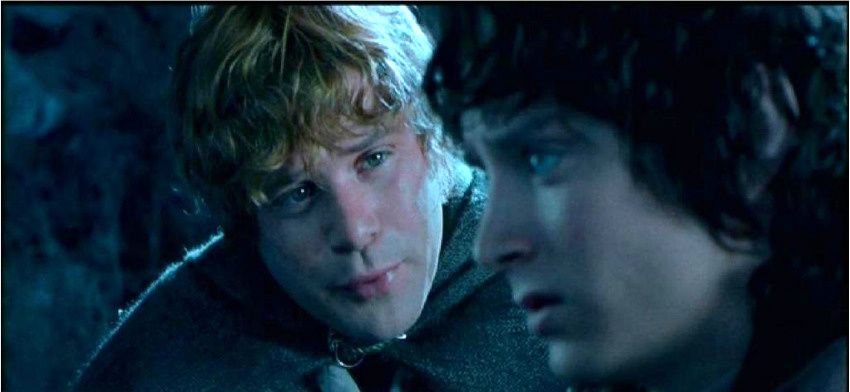 PJ:
"This sequence here was designed to feed into the climax of the film where Sam wades into the water and says, "I'm coming to Mordor with you, Mr. Frodo". And we deliberately wrote this scene as a way of almost making Frodo distance himself from Sam so a feeling that Frodo is now emotionally disengaging from his friends from the rest of the Fellowship. You just trim these scenes out simply because you want to increase the pace, not because they're not helpful to the movie."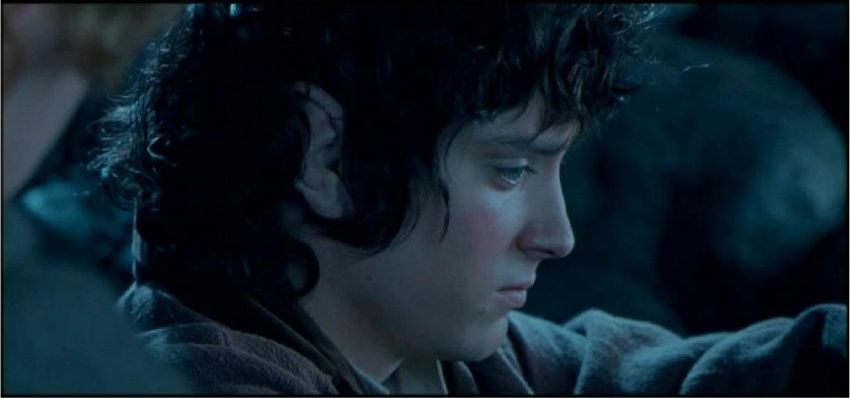 You can't help me, Sam. Not this time.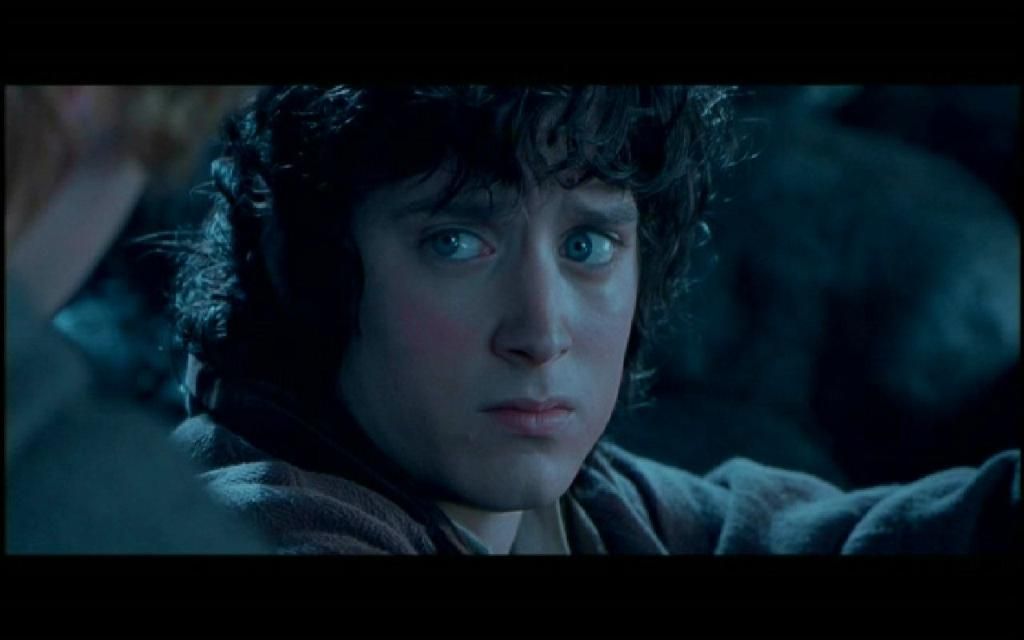 Get some sleep.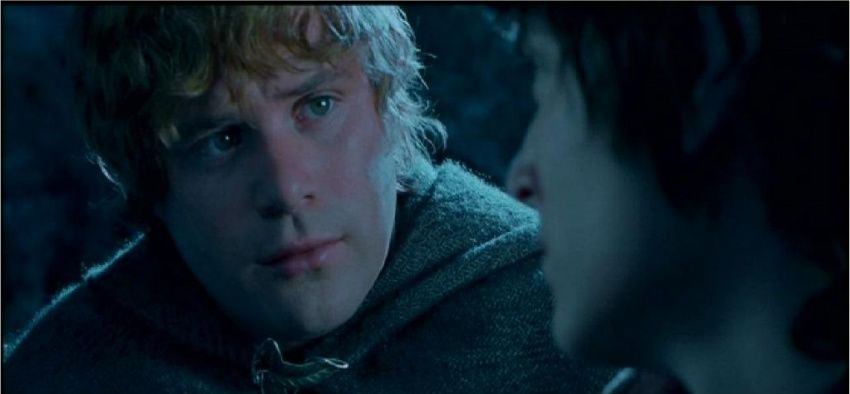 John Gilbert(Editor): "This scene between Frodo and Sam was done as a pick-up scene when we were trying to increase the sense of isolation of Frodo from the Fellowship, his inner conflict about having to set off on his own with the Ring, his knowledge that he will only be able to do this mission on his own so he's trying to shut Sam out which Sam doesn't take too easily but I'm sure it's difficult for Frodo too. He thinks he's doing what's best by trying to build up the courage to go it on his own."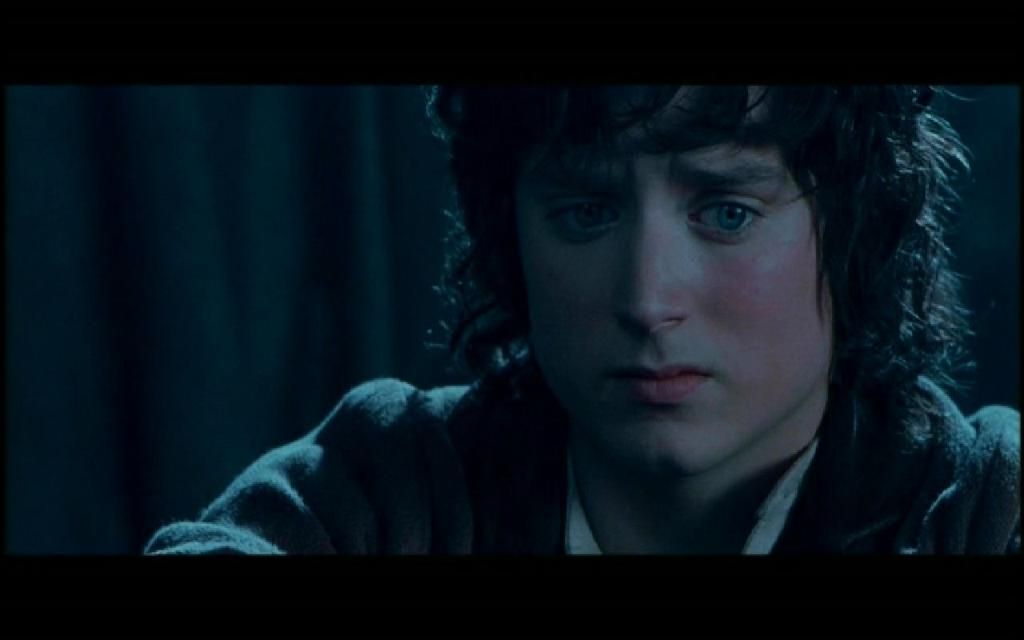 Minas Tirith is the safer road. You know that. From there we can regroup. Strike out for Mordor from a place of strength.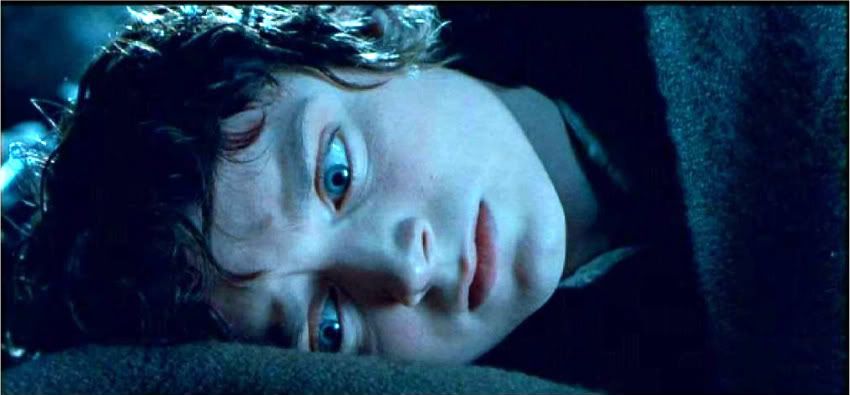 I will not lead the Ring within a hundred leagues of your city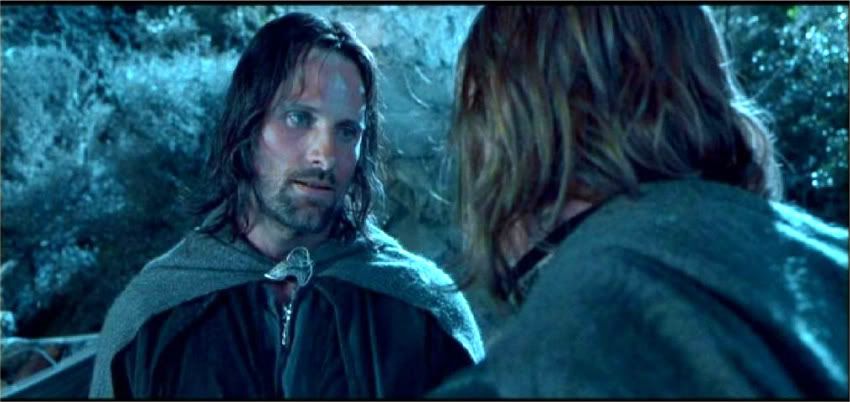 E:
"Well, way back from when we rehearsed in kayaking with John Rhys Davies in the boat and Orlando looked at us and yelled out so we could see his special moves
...
Sean:
"How well he was doing it, yes - and then John moved to the left and capsized!"
E:
"The look on his face - just resigning to the fact that he was going down!!"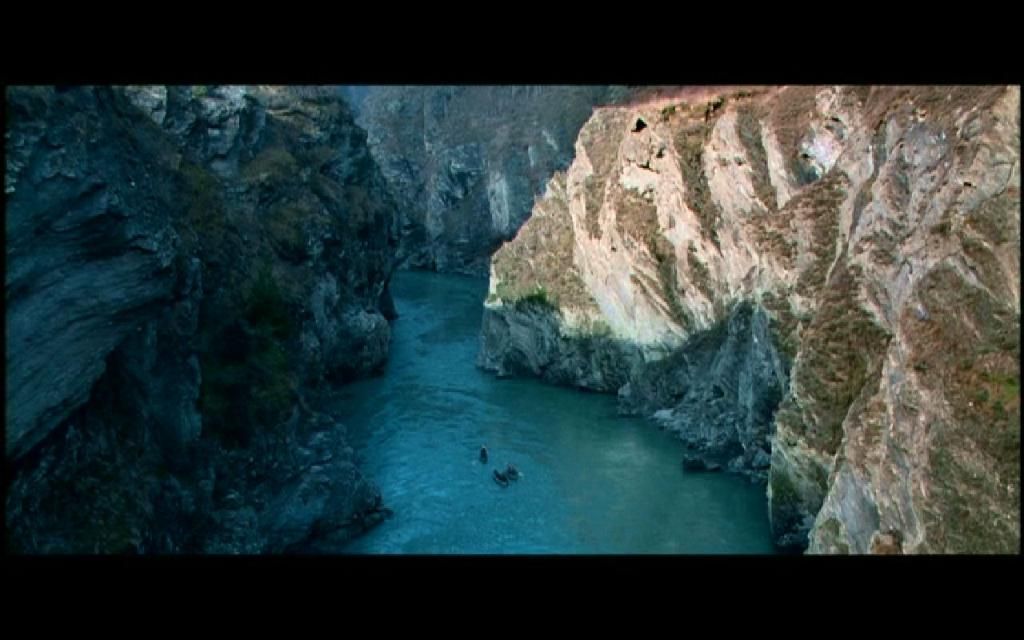 Frodo.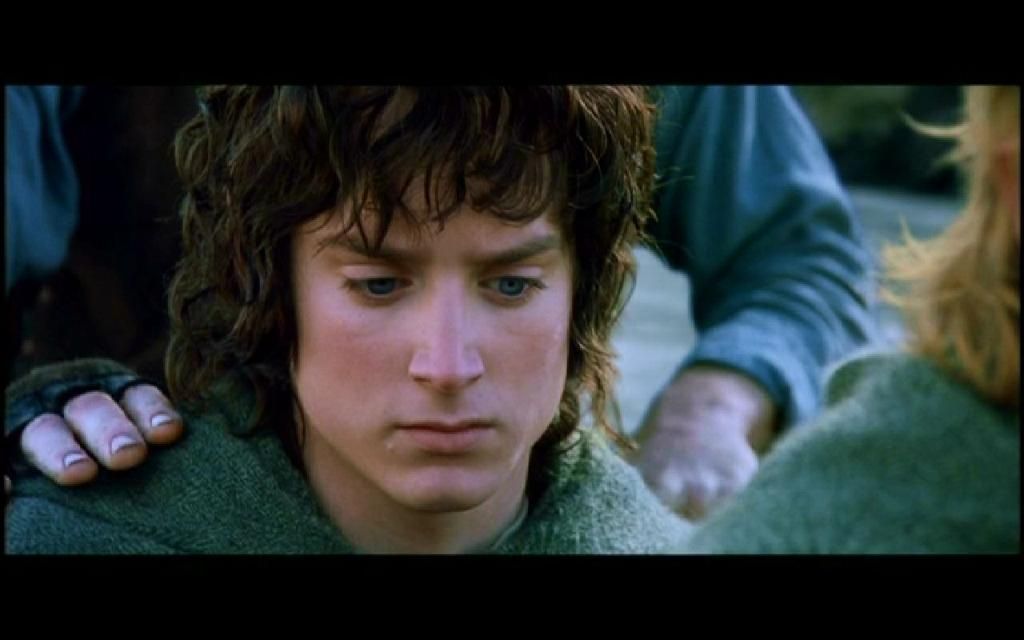 The Argonath!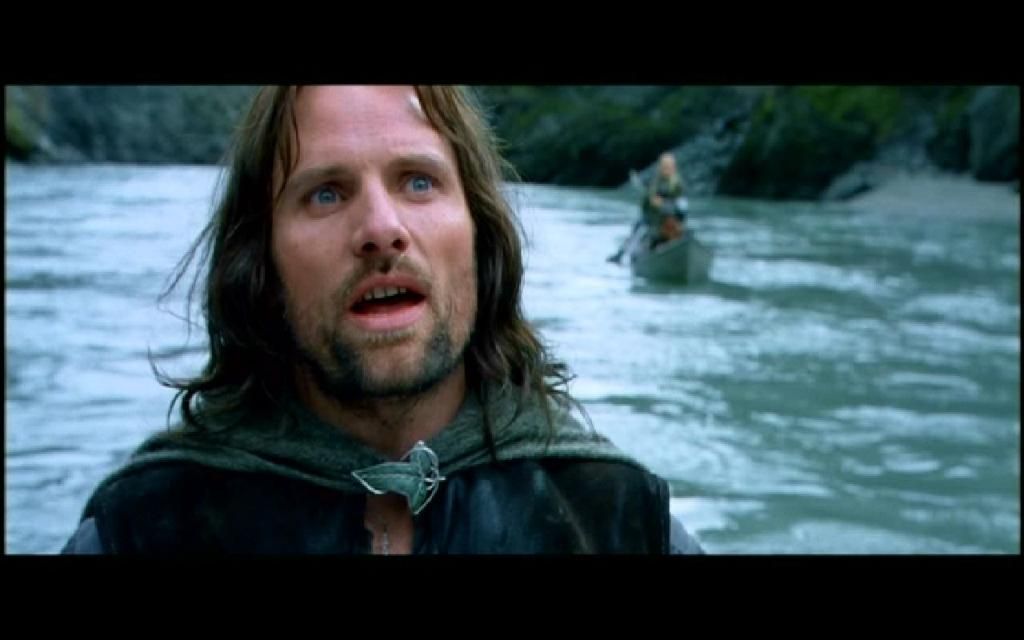 Long have I desired to look upon the kings of old. My kin.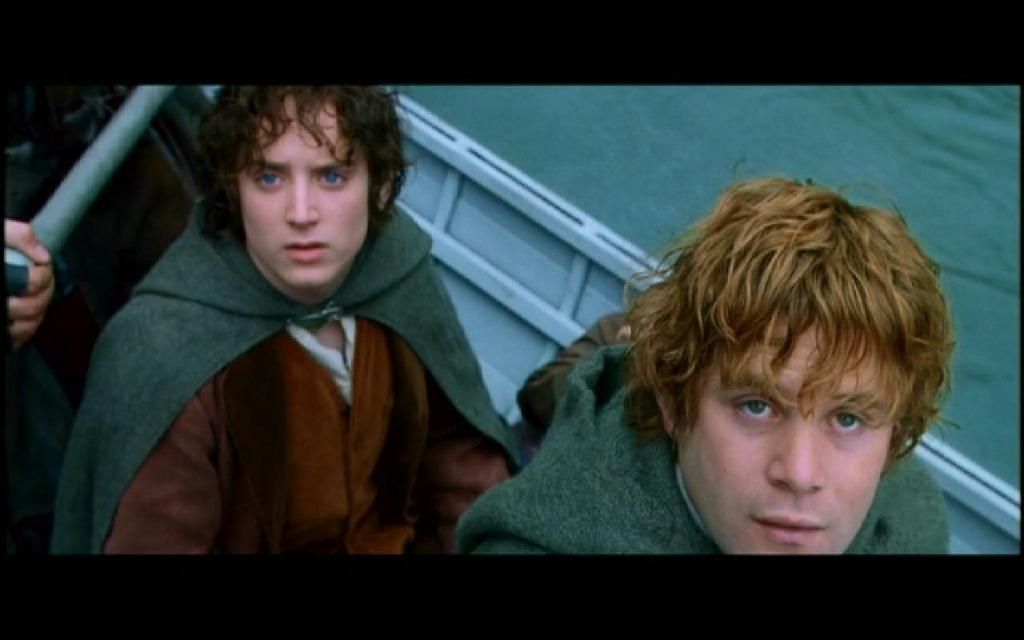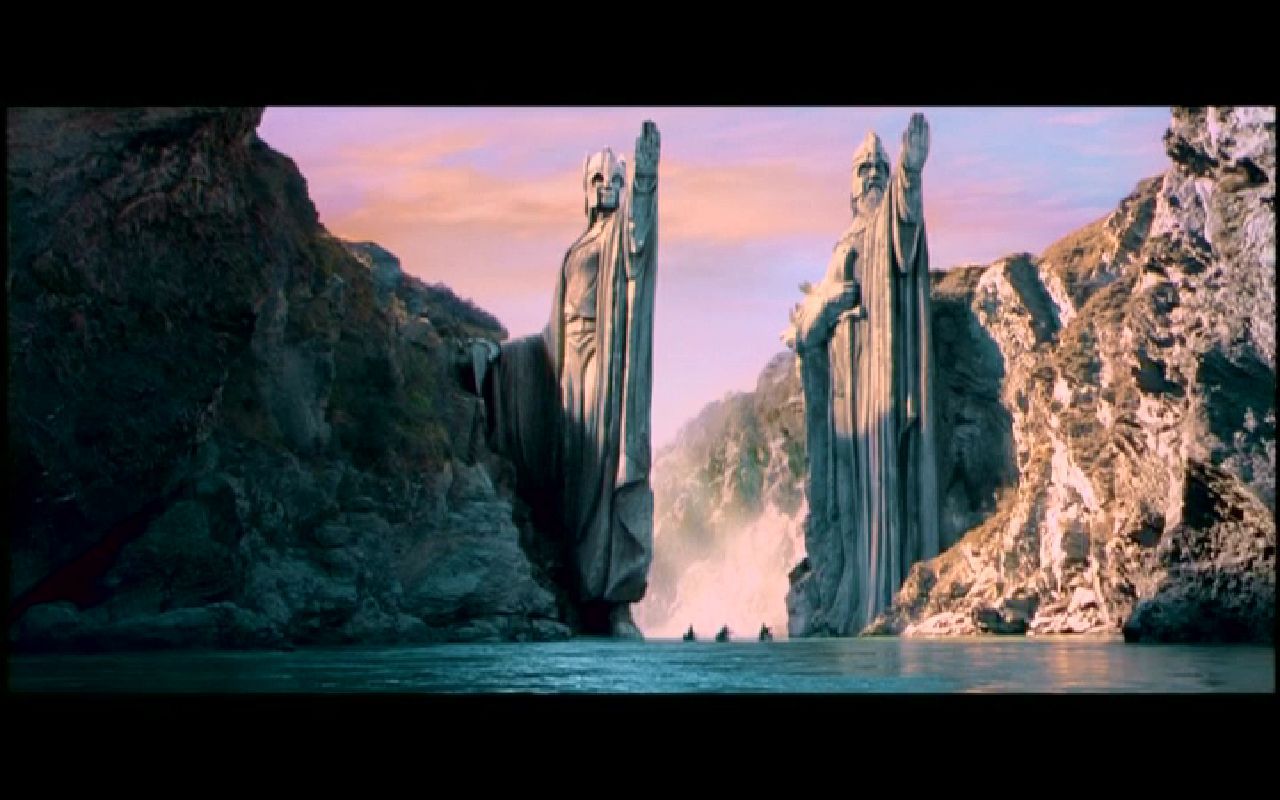 Howard Shore:
"You hear elements of the Fellowship theme on Anduin, leaving Lothlorien - the Fellowship is sort of regrouped, they've lost Gandalf but the journey continues and you hear somewhat of a mournful version of it. You never hear that true, heroic version after Gandalf falls. It's now disintegrating, the theme is breaking apart and there's a lot of doubt, Frodo's somewhat mistrusting of the men, he's lost his spiritual leader in Gandalf. He's at a loss with what to do, who to take with him on the journey or whether to go on himself and there's a lot of indecision and mistrust at this point so you hear the theme but it's starting to come apart at the seams."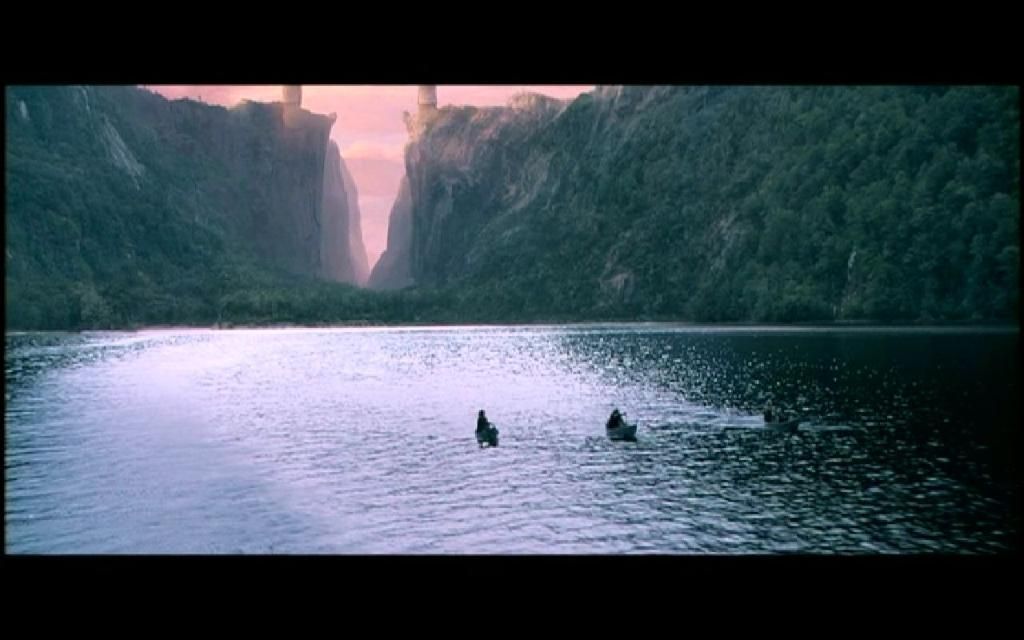 PJ: "I love the way Sean and Elijah play this little moment where each of them know - they can sense what's about to happen."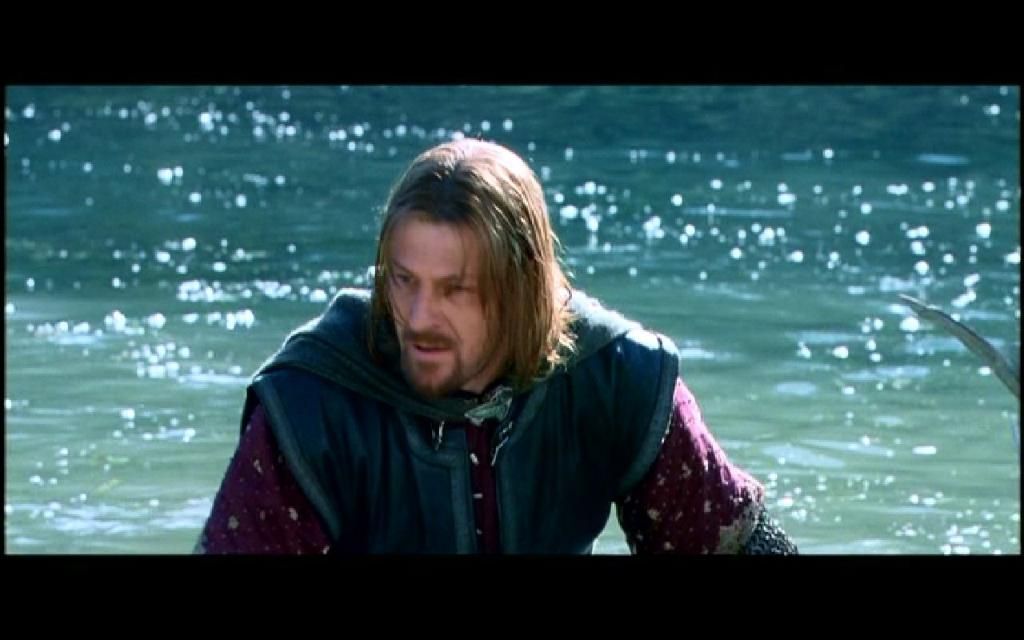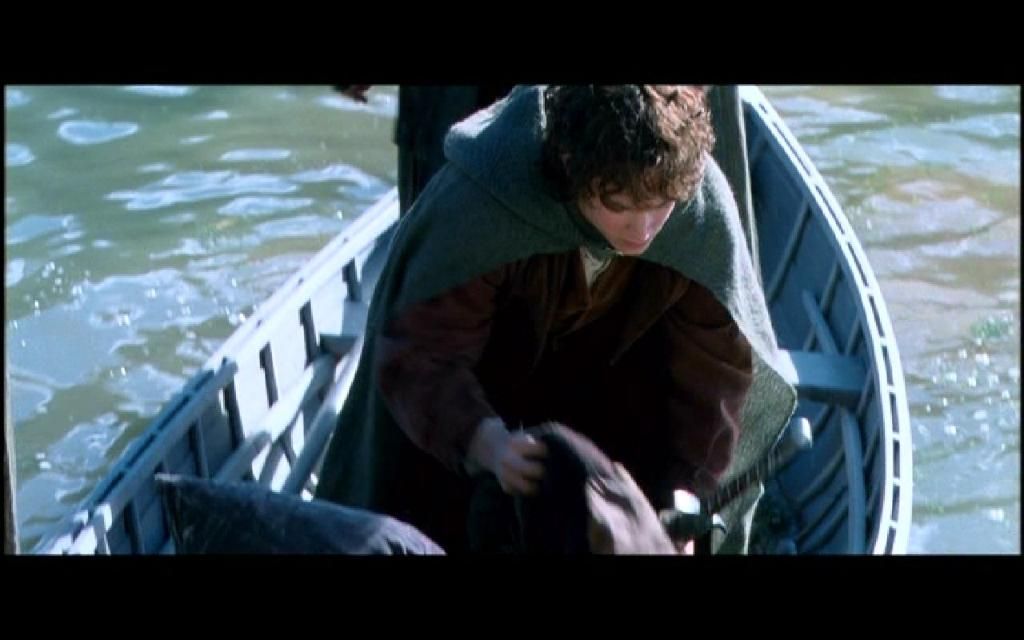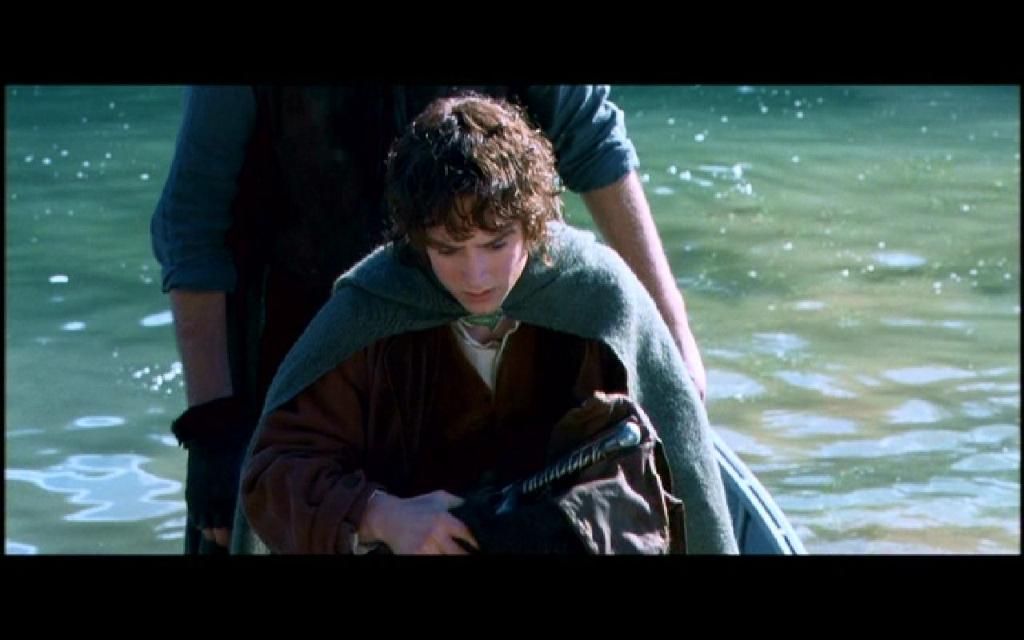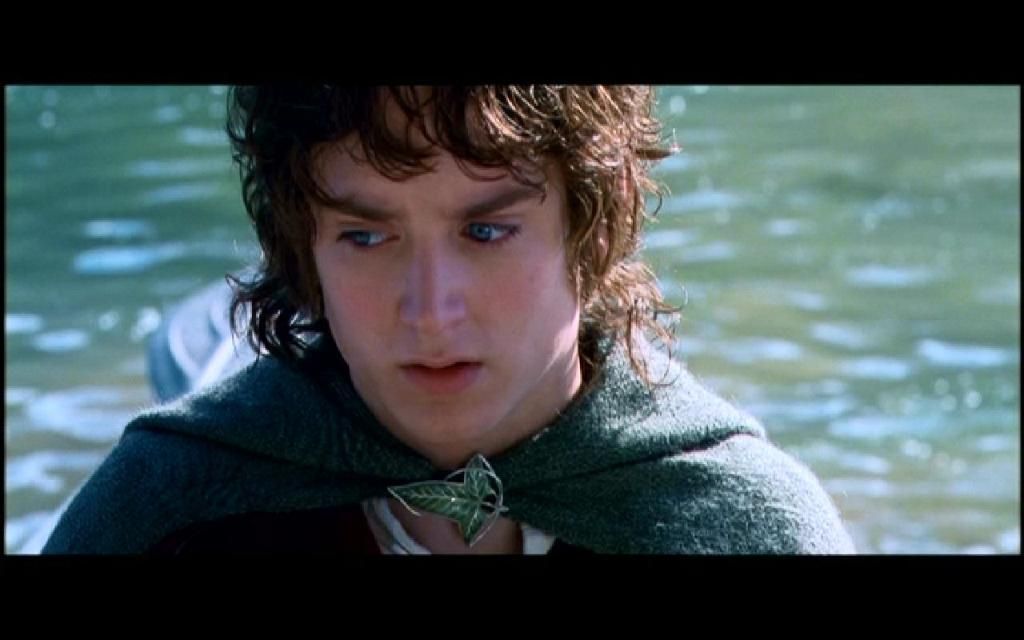 We cross the lake at nightfall. Hide the boats and continue on foot. We approach Mordor from the north.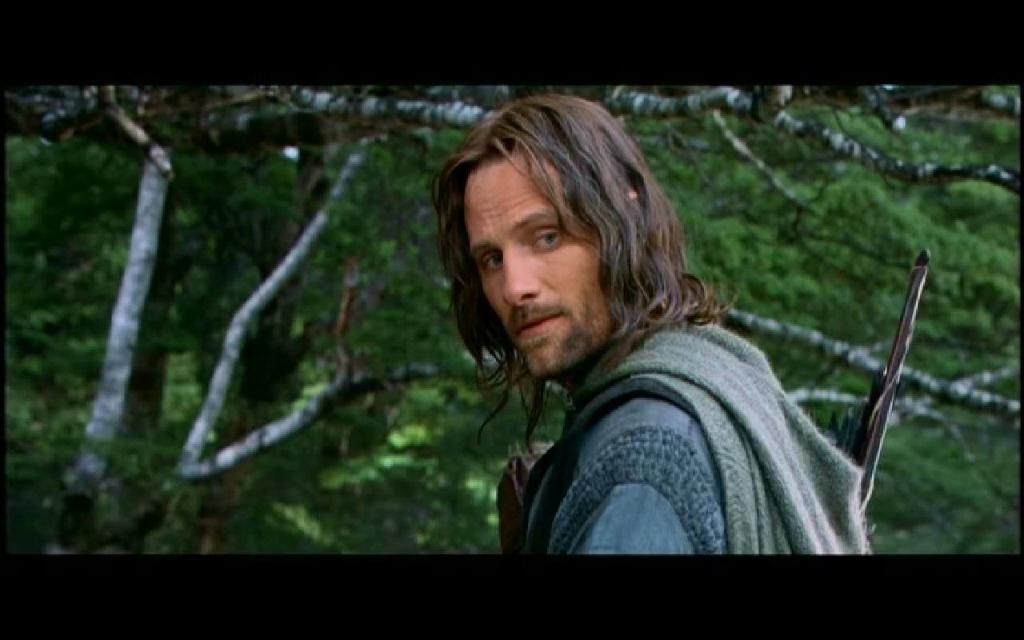 We should leave now.
No. Orcs patrol the eastern shore. We must wait for cover of darkness.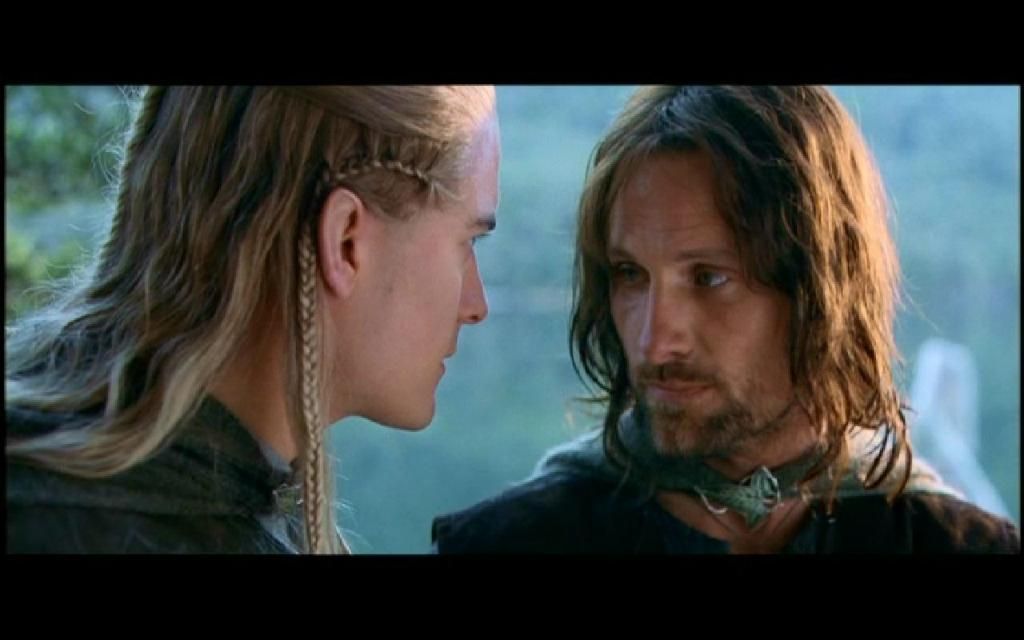 It is not the eastern shore that worries me. A shadow and a threat has been growing in my mind. Something draws near. I can feel it.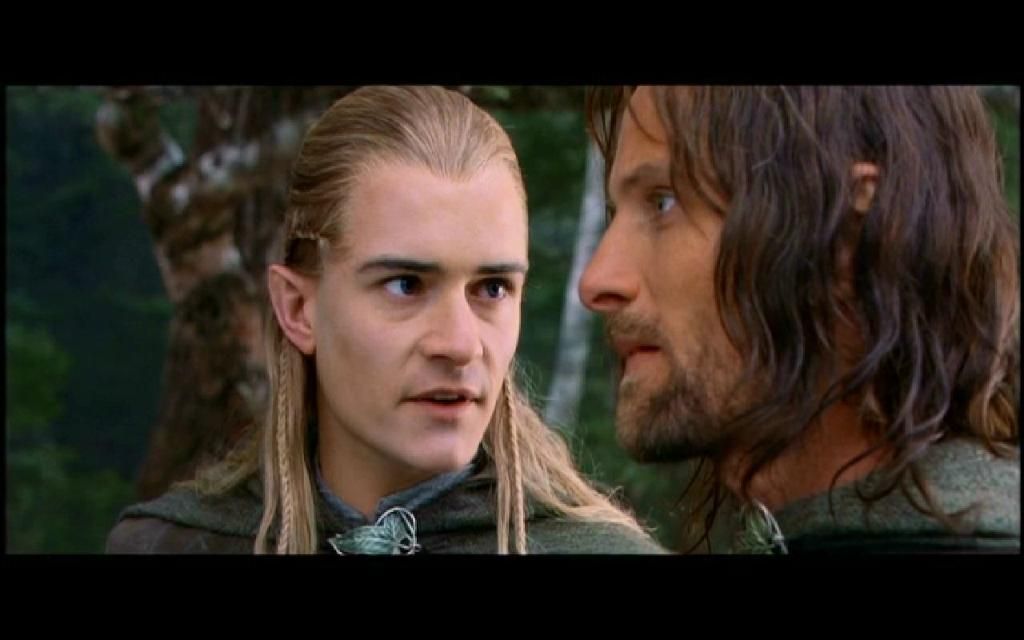 Where's Frodo?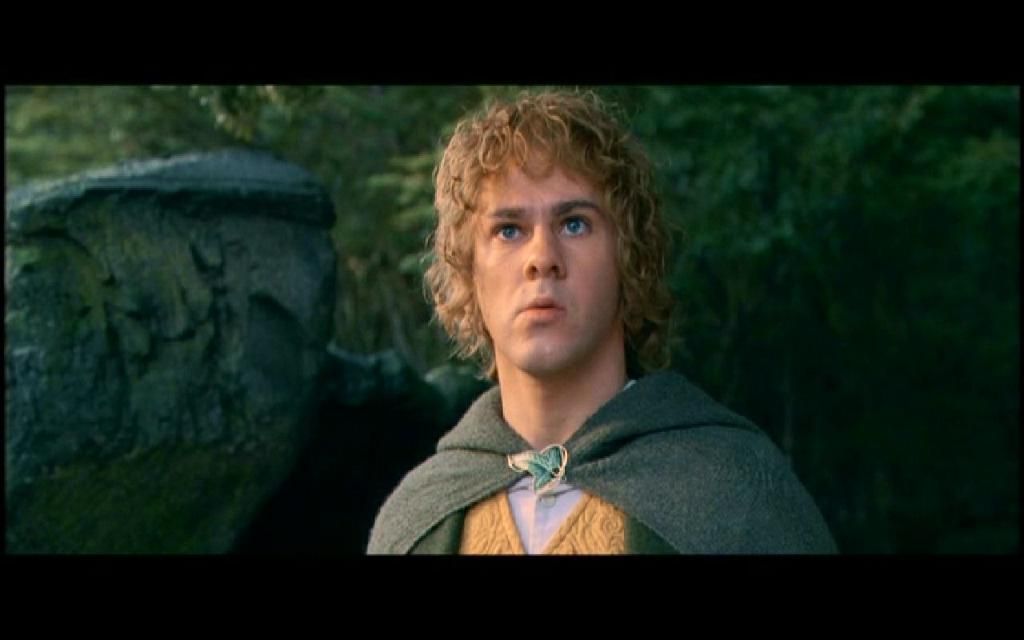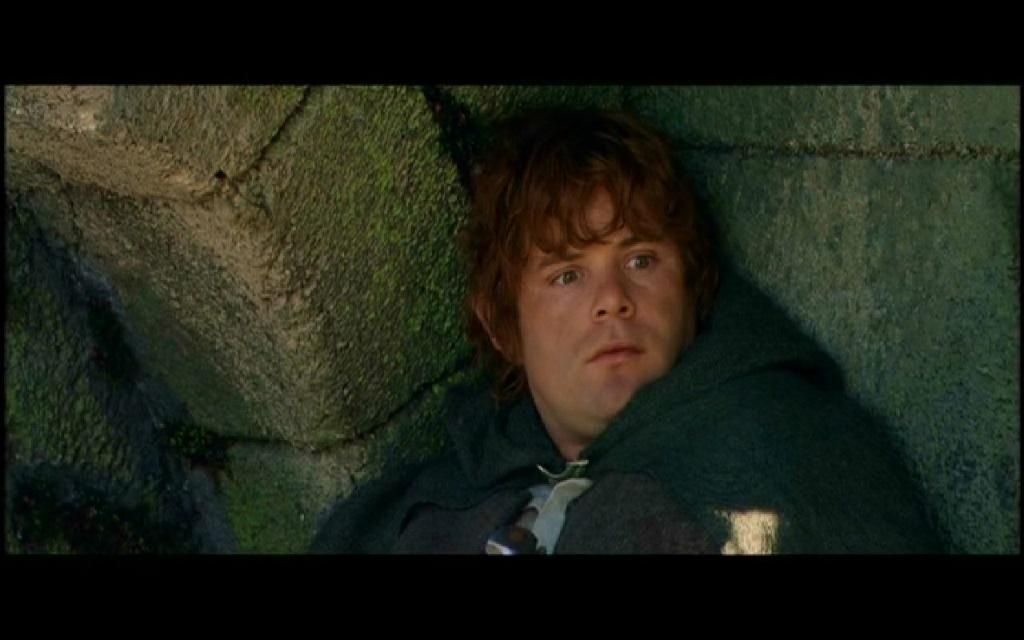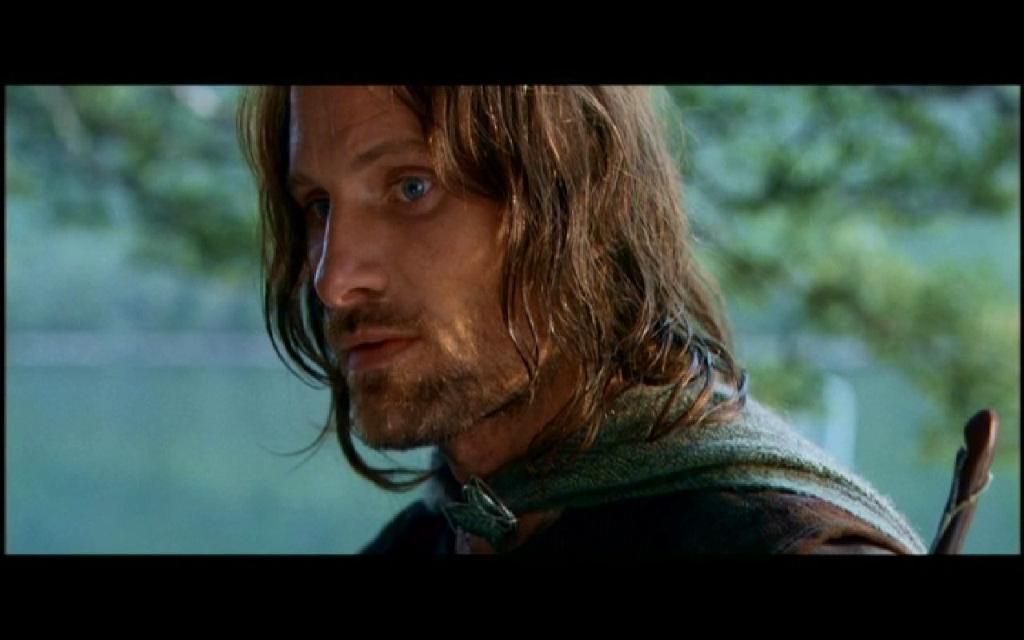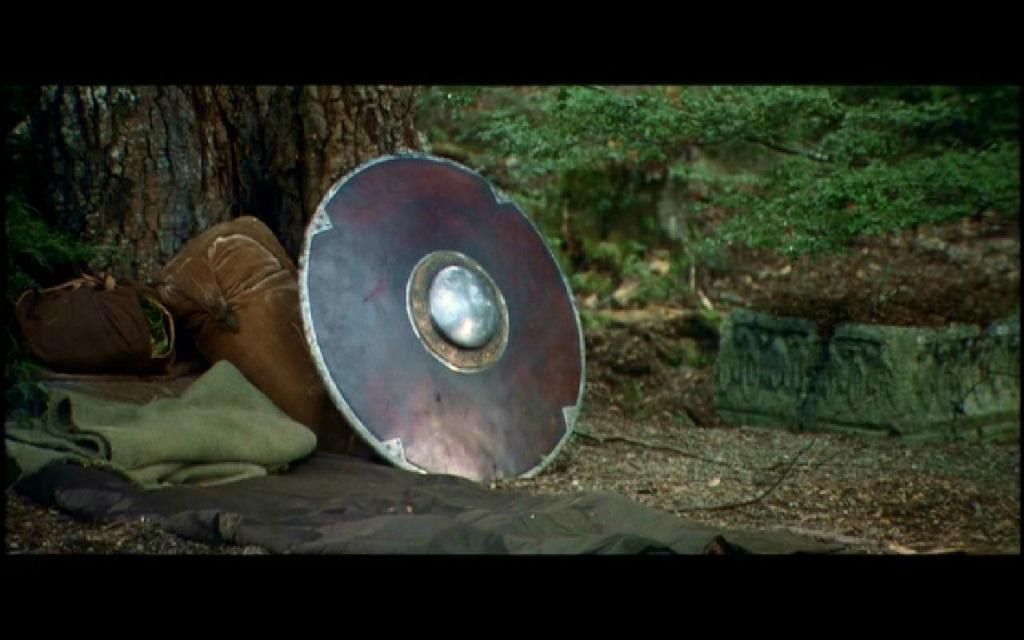 ---
My mother took me to emergency and I had an immediate operation. Looking back, I was very lucky. In some cases, peritonitis can be fatal.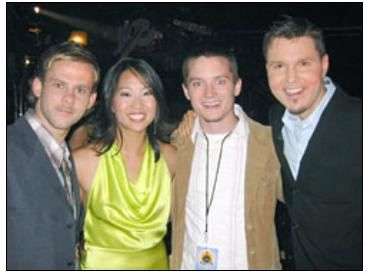 TO BE CONTINUED
LINK TO ALL CHAPTERS:
"A JOURNEY WITH FRODO"
comments: Leave a comment