| | |
| --- | --- |
| Tags: | holidays |
| Security: | |
| Subject: | We're Off Again!! |
| Time: | 09:58 pm |
We'll be going away tomorrow for a week. We're going on holiday to Vilamoura in the Algarve, Portugal. Hubby doesn't want to take his notebook as you have to pay for internet access per 30 mins at the hotel and access is only available in public areas. My laptop is too big to take. So it seems I'll be cut off for a whole week. Hopefully I'll still get Elijah's tweets on my mobile so I'll have some idea what he's up to!! And I'll have the 'Treasure Island' dvd waiting for me when I get back. (Obsessed? Moi?)
We went to Vilamoura in 2000 with friends but it was in April and rather cold. I always thought I'd like to return there at a warmer time of year. There's a huge marina there surrounded by lots of shops, cafes and restaurants and there are two lovely beaches, one either side of the marina. At the moment I'm just feeling stressed with all the packing and travel arrangements - I've never enjoyed that part of holidays - but I know once we're there I'll relax and enjoy it.
We're not long back from a 3 day break in Herefordshire - a really gorgeous part of our country -just think of The Shire at its most beautiful! We stayed at a huge country manor house that's been converted into a hotel. These are a few of the pics I took (behind the cut):
A shot taken through the car window on the journey: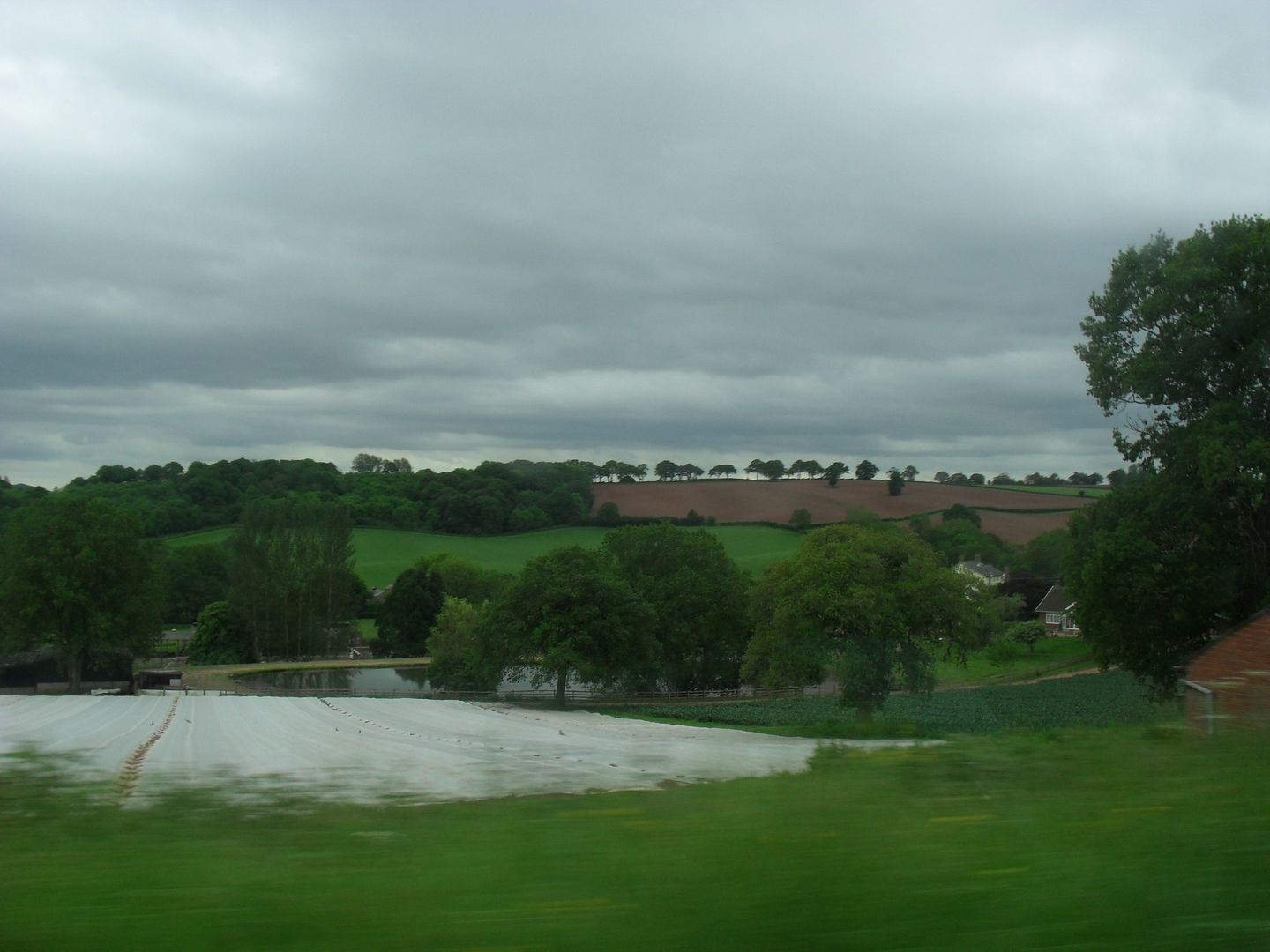 The drive up to the house. It reminded me of one of my favourite books - 'Rebecca' by Daphne du Maurier. She described the long drive up to Mandalay as being lined with rhododendrons. Except those were scarlet and these are lilac: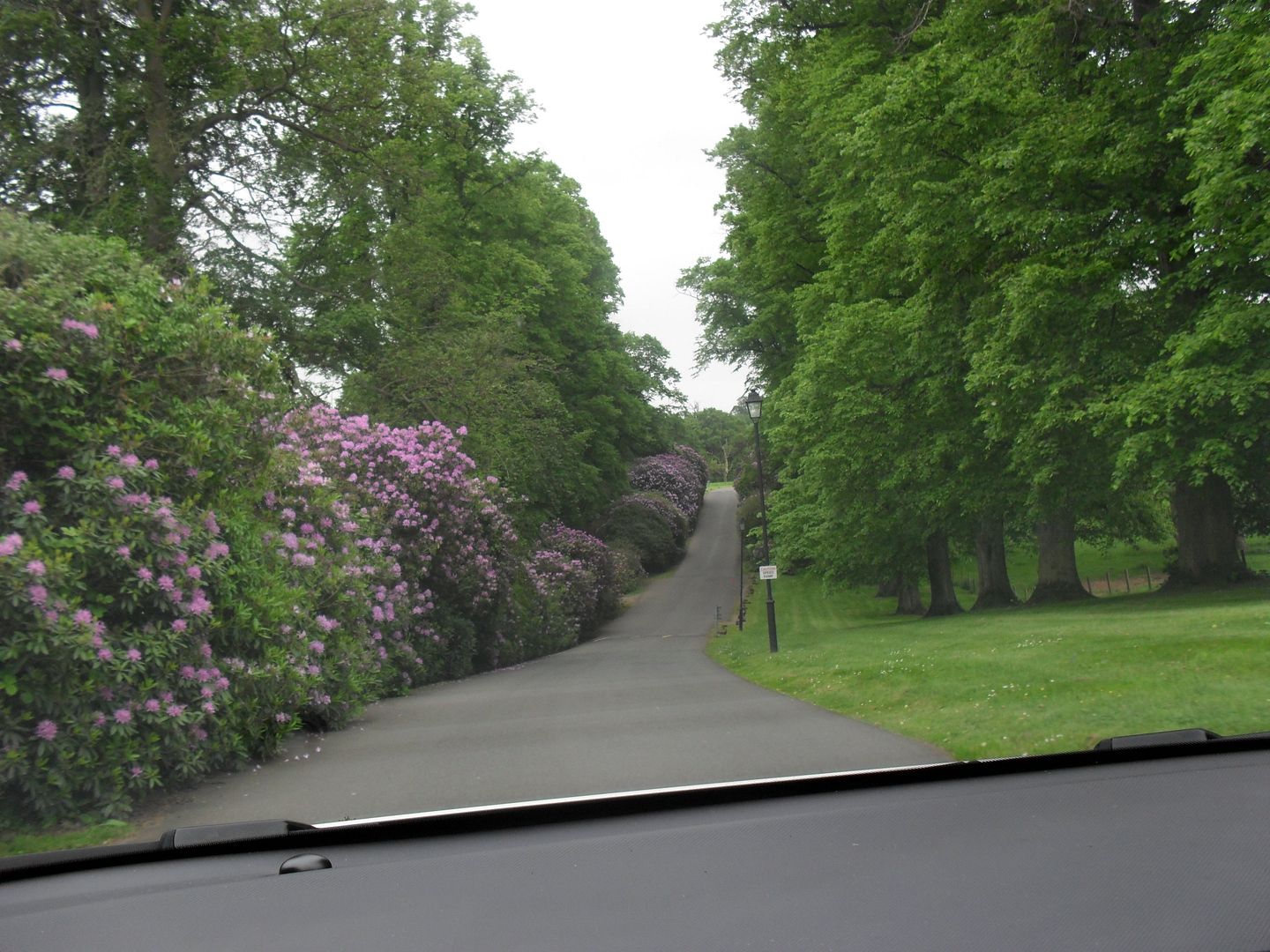 This was Jubilee weekend so there were flags everywhere. Oddly enough I don't seem to have take a full shot of the front of the house.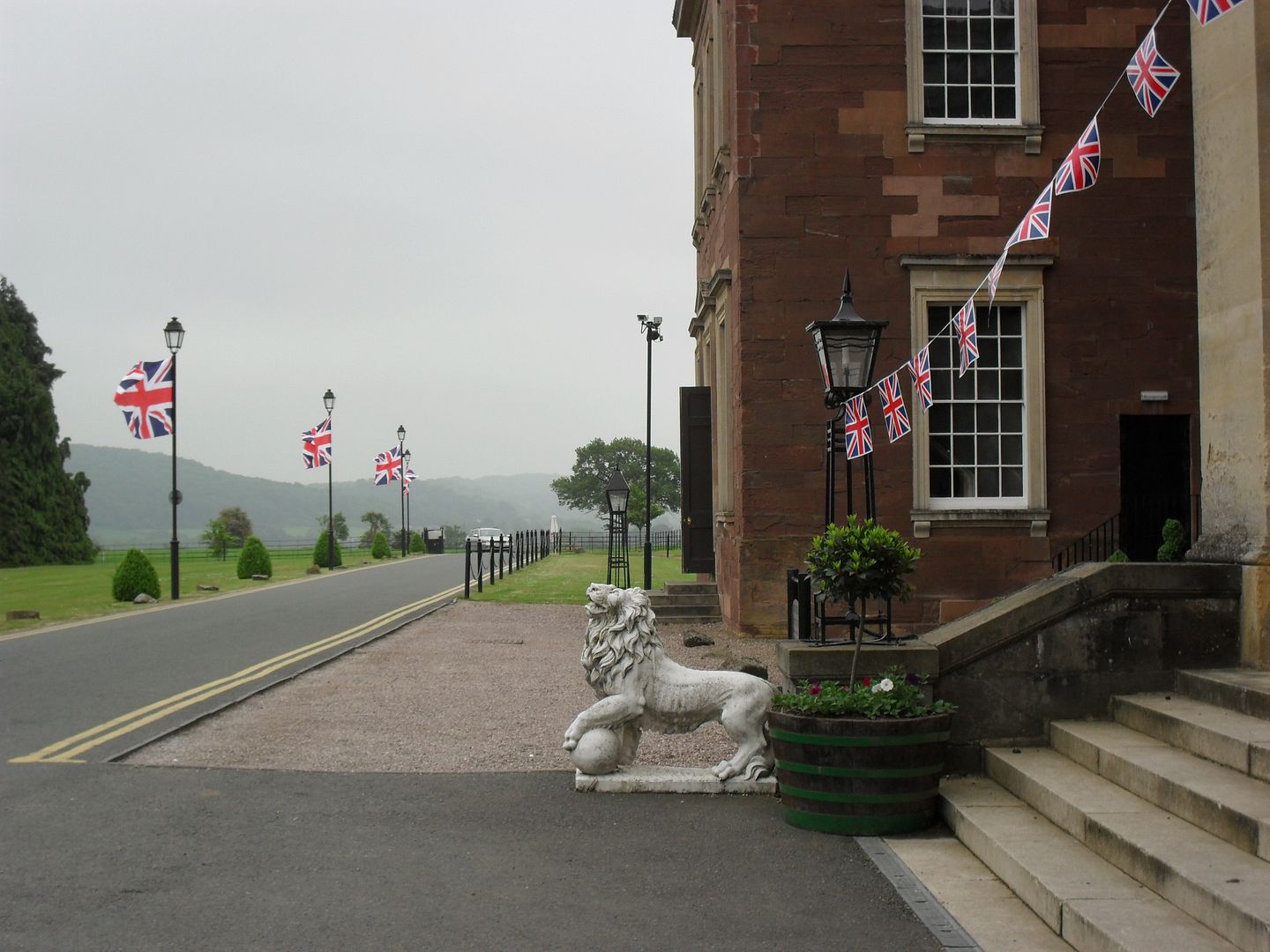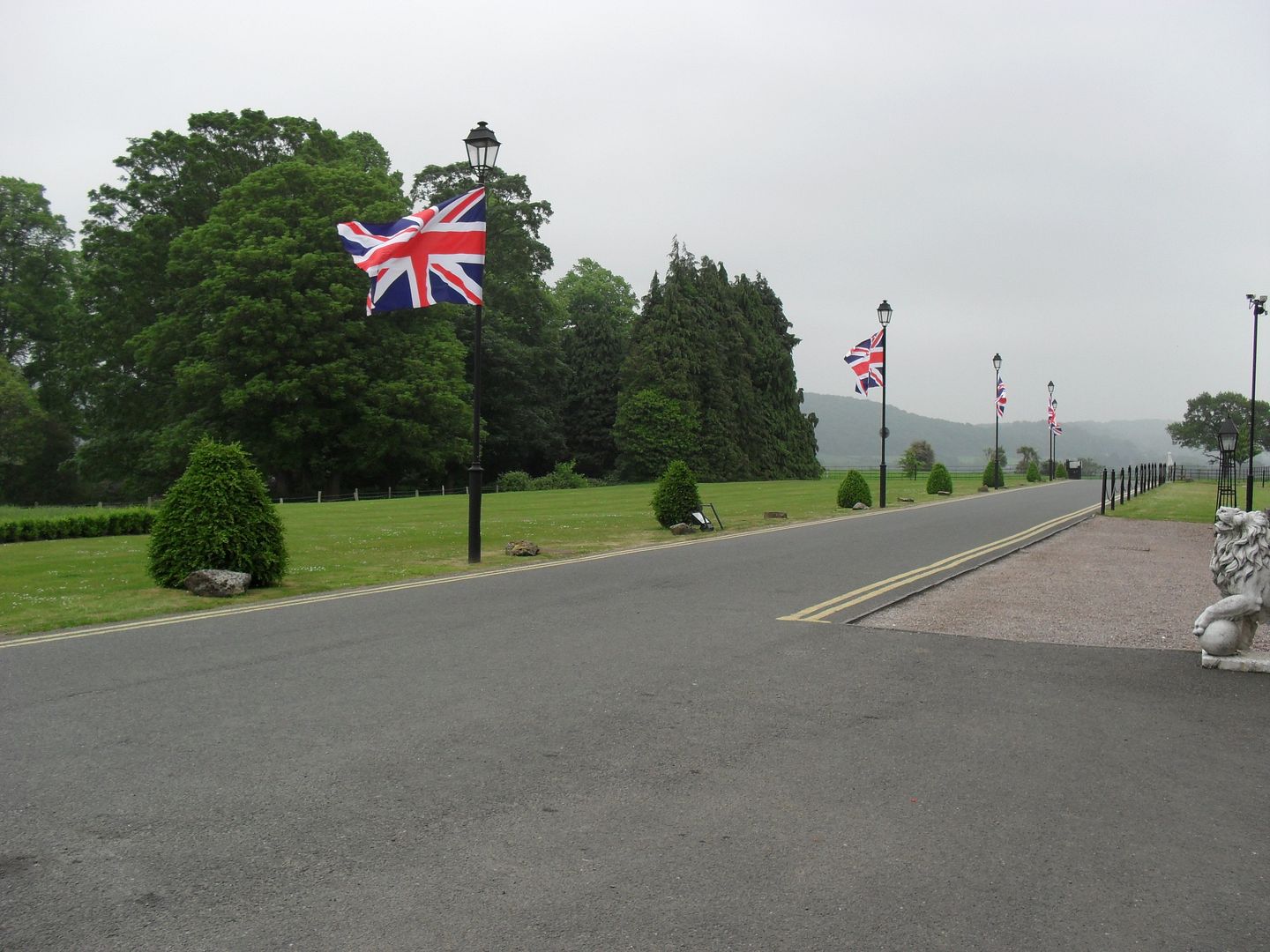 A view from the lounge window (there's a little rabbit trying to climb up the netting round the flower bed):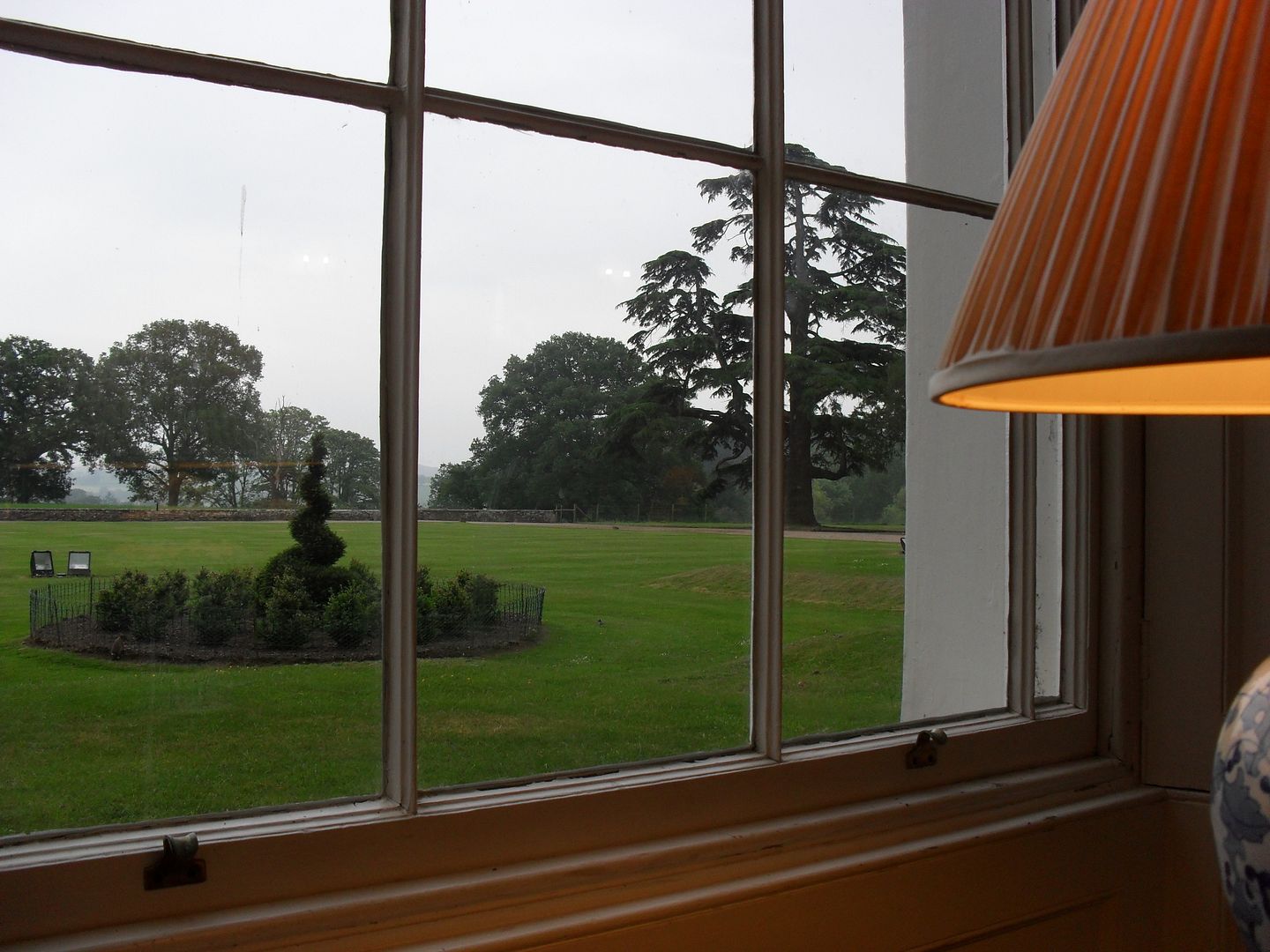 Inside the lounge: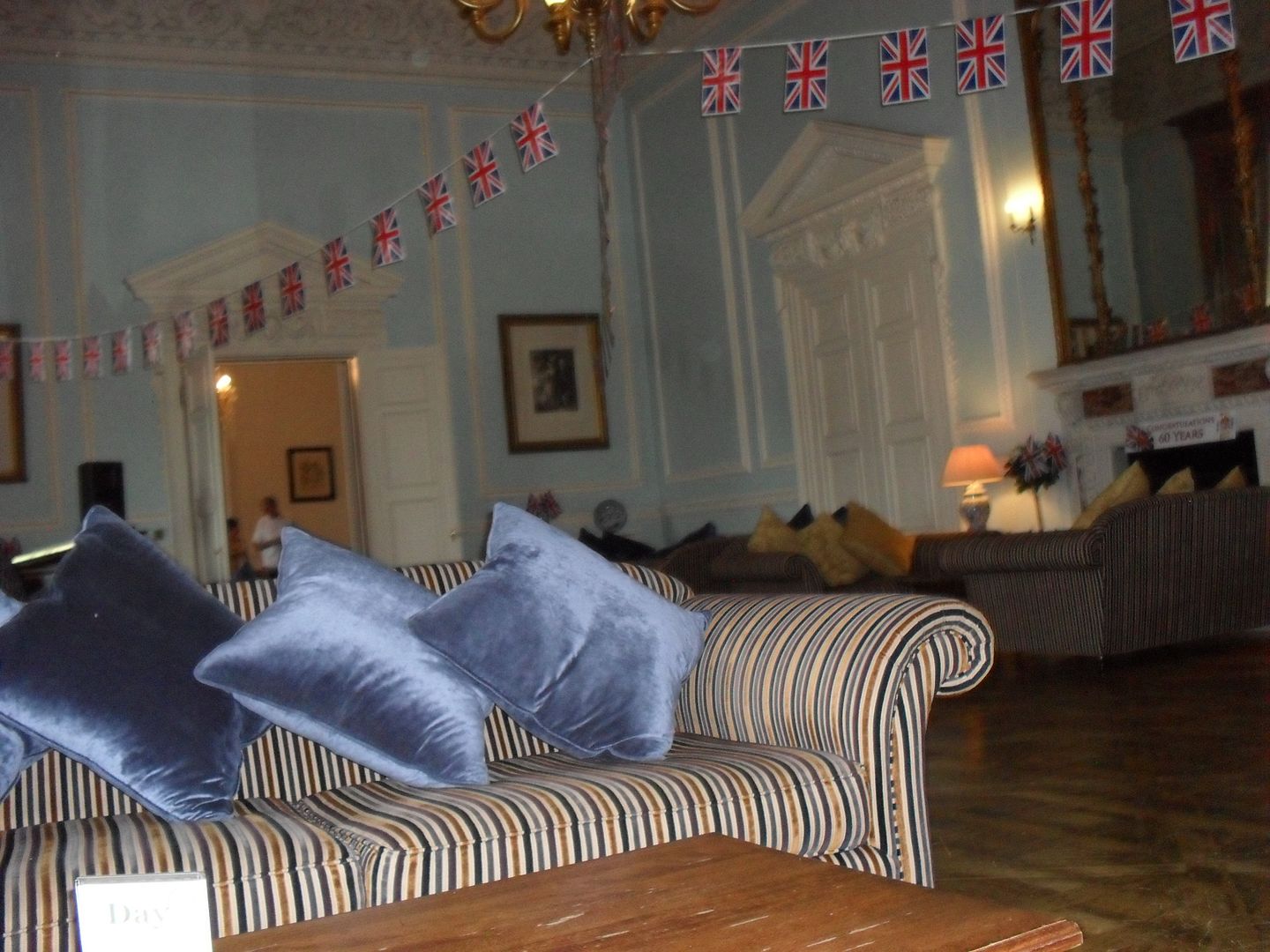 On the Sunday morning we took a walk down to the lake. There was a light rain and it was quite misty so there was hardly anyone else around. It was so peaceful: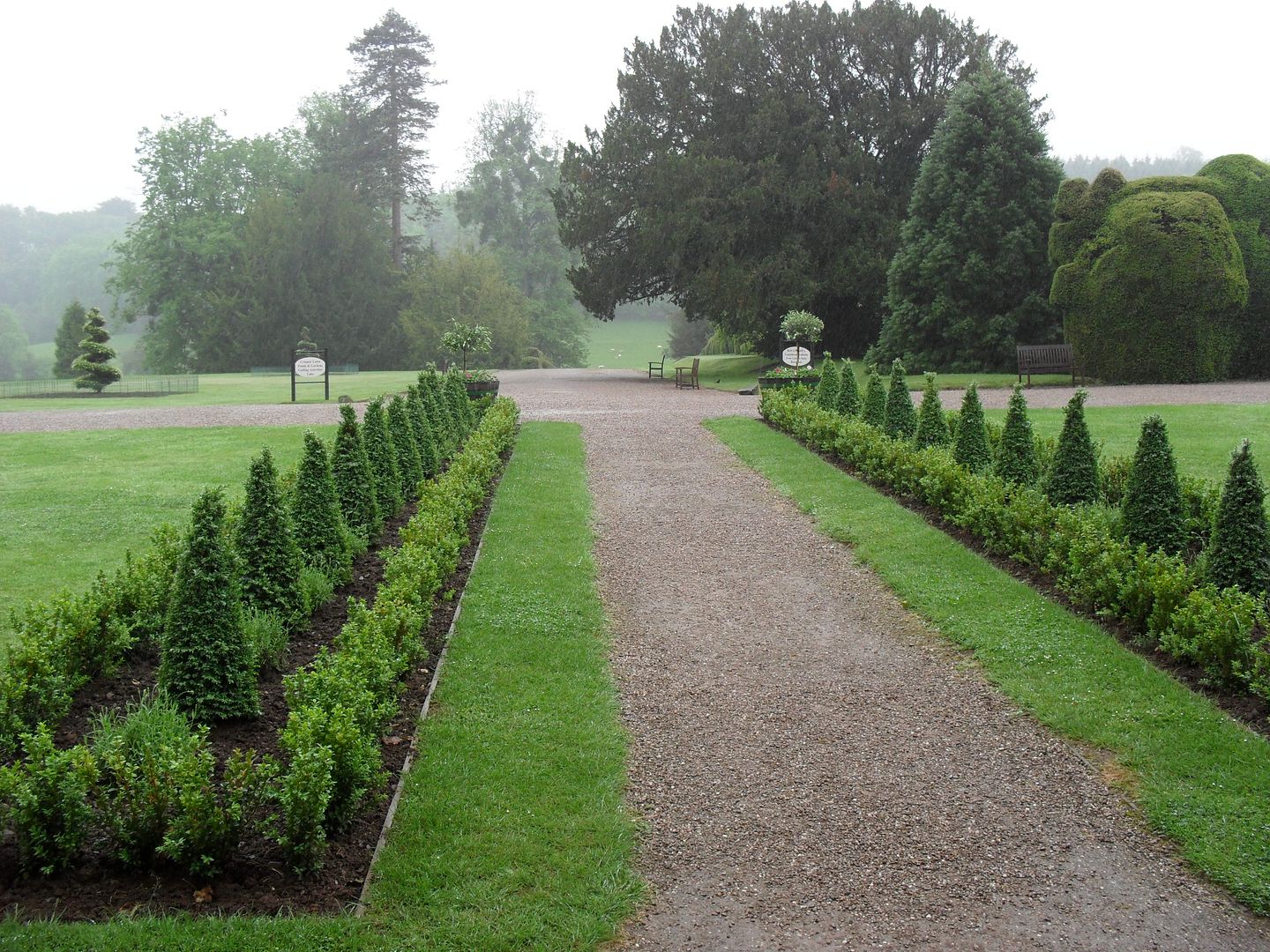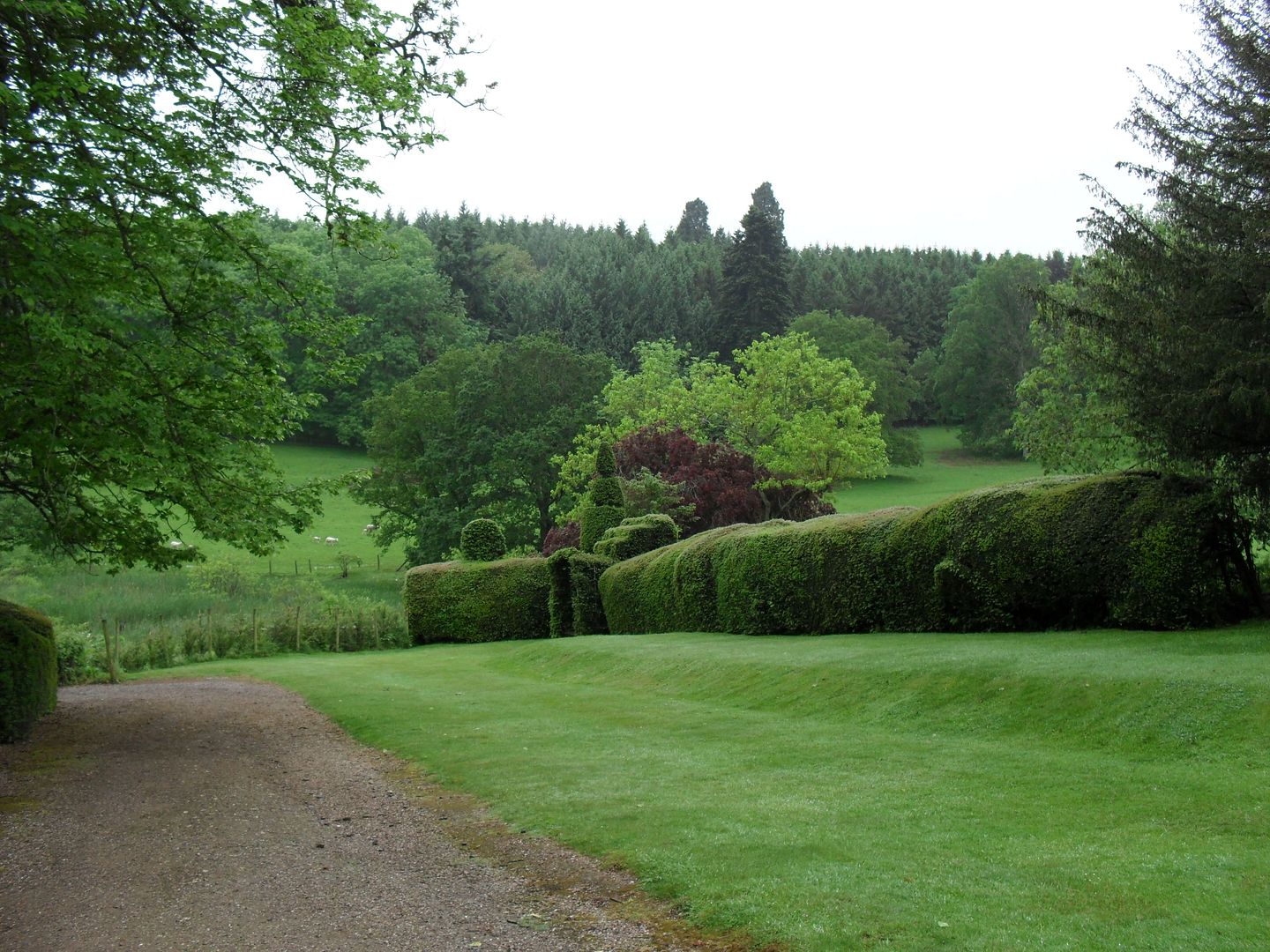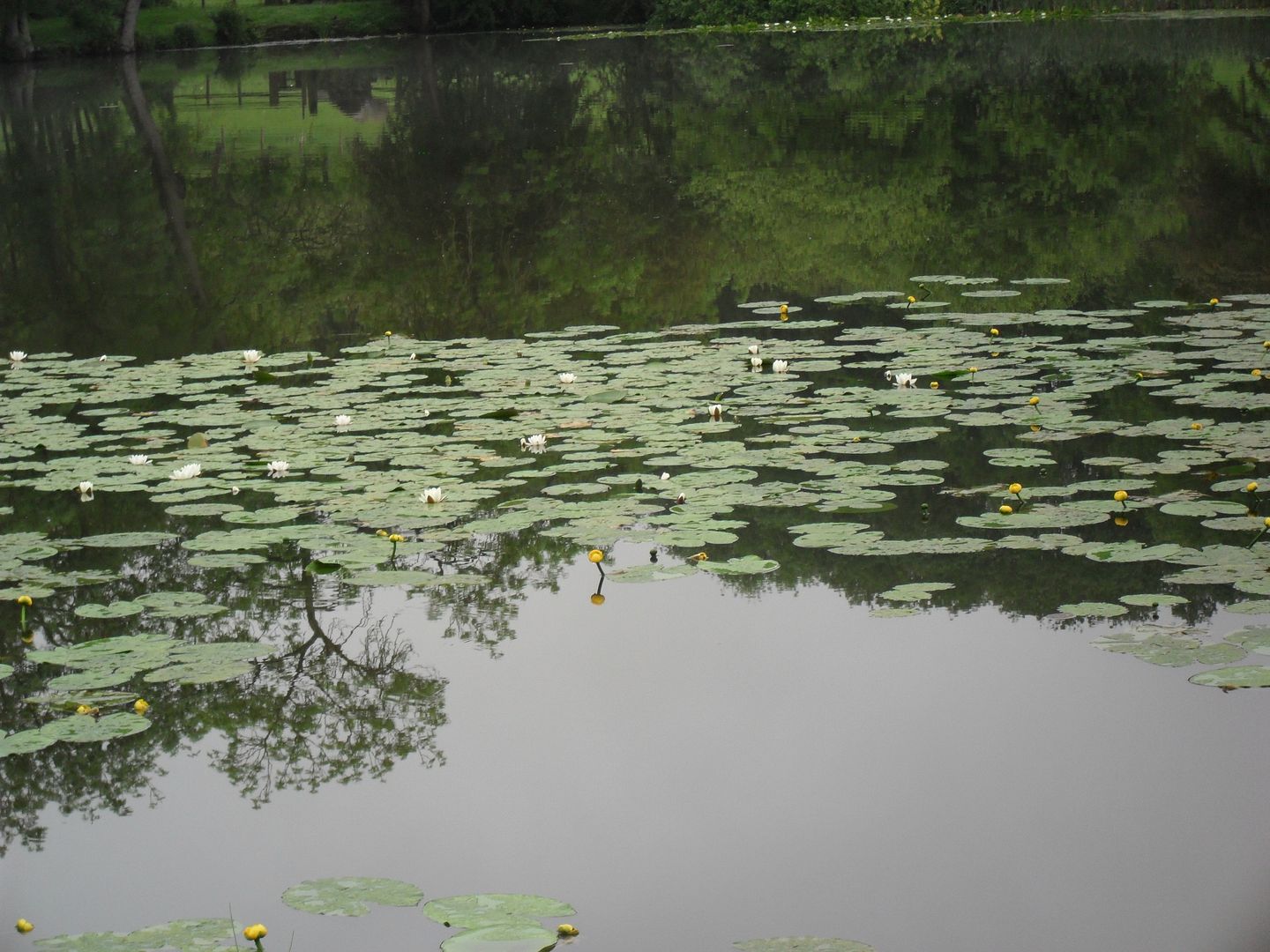 The lake was covered with lilypads. There was a family of geese ambling along the path when we first got there and the field on the other side of the lake was full of sheep and lambs. We spent a long time sitting there just drinking it all in - it really was idyllic: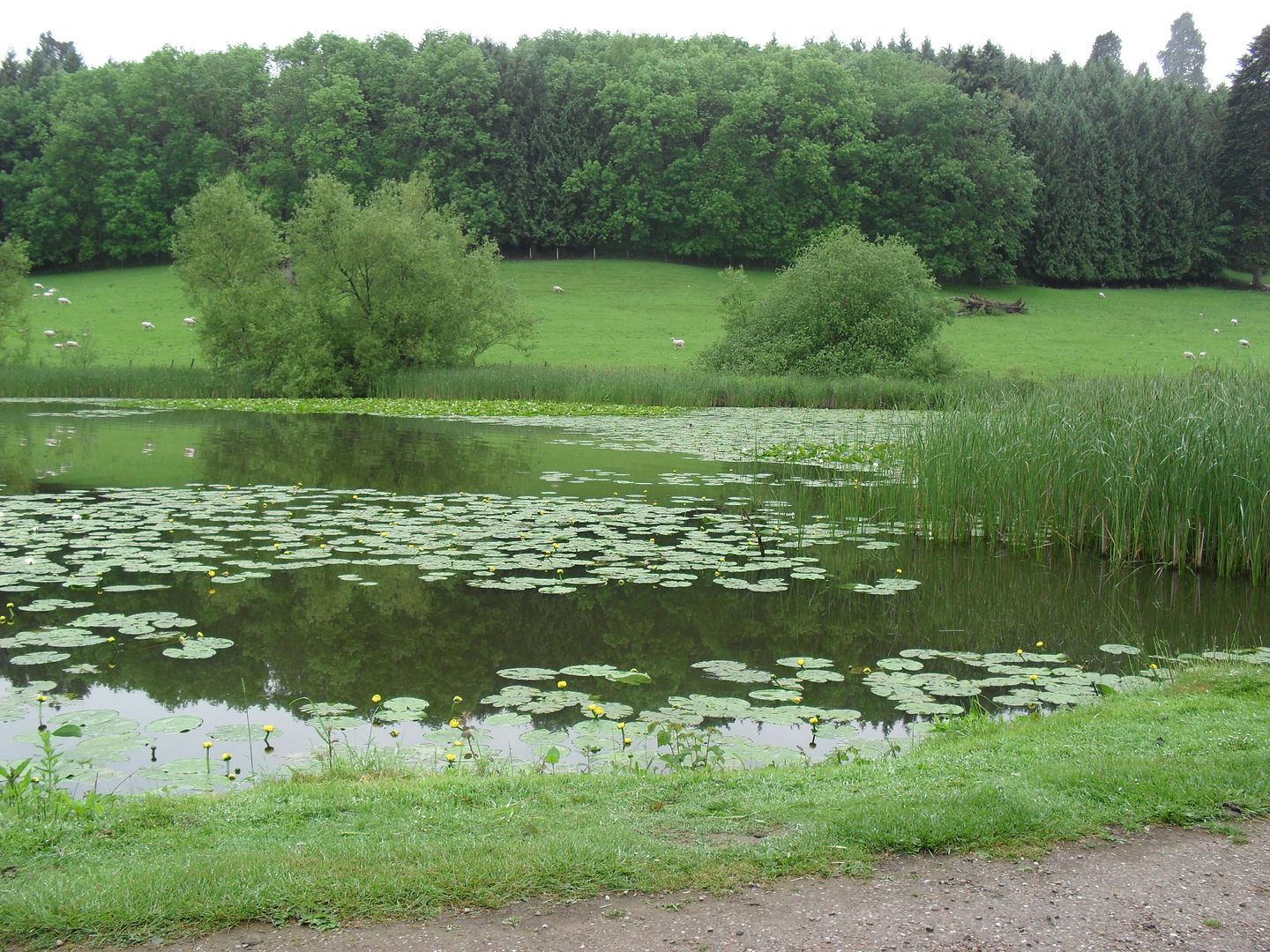 And this was a shot of the house from the back: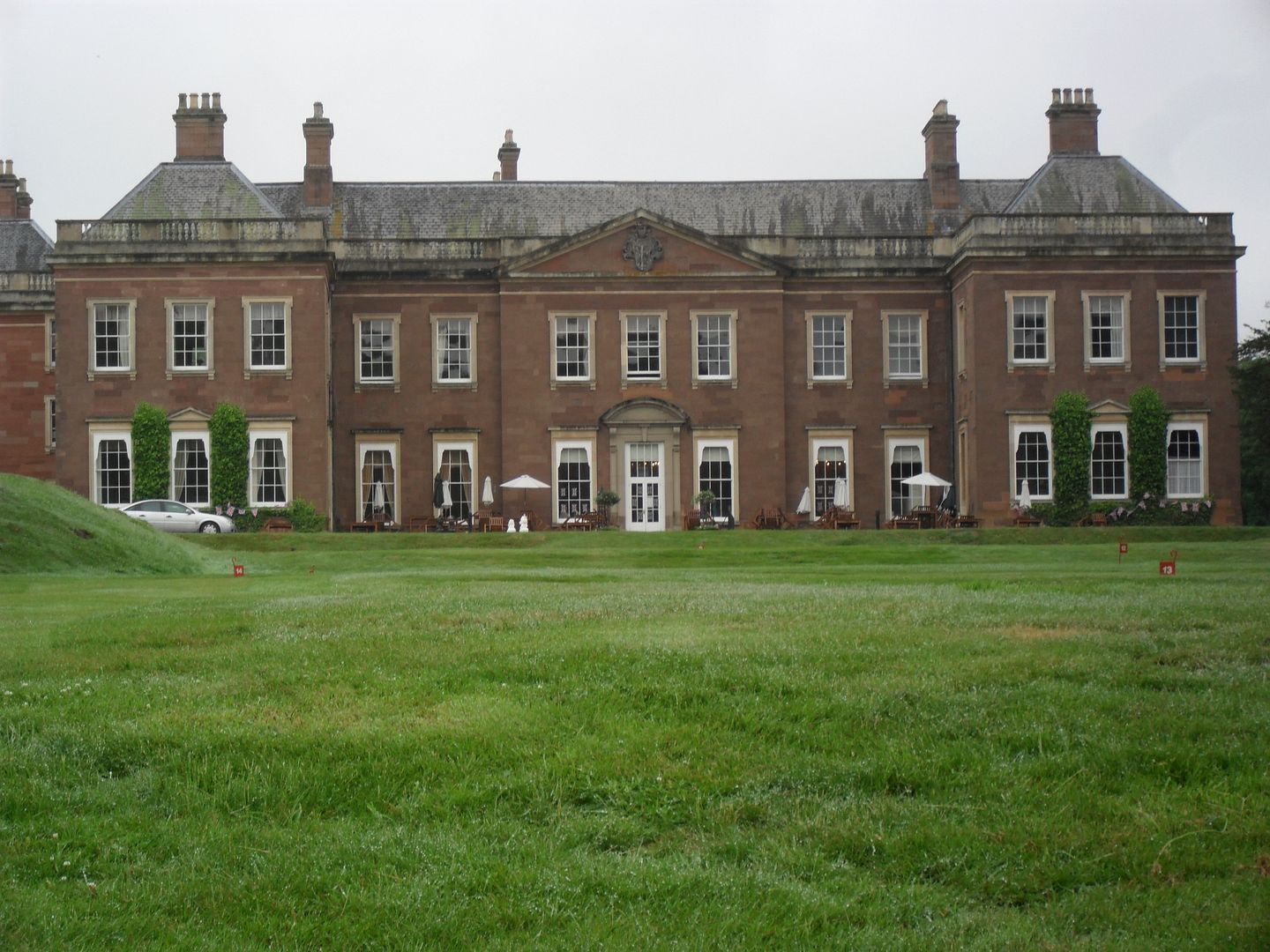 On the Saturday night there was a concert with Talon, an Eagles tribute band. They were really good.
And now we're off again! It'll be good to get away from this dreadful weather for a while - if the forecast can be relied on it should be very warm there. Bye for now:)
comments: Leave a comment