| | |
| --- | --- |
| Tags: | froday |
| Security: | |
| Subject: | Froday and other. |
| Time: | 08:20 pm |
Doing a bit more photo-sorting and thought I'd share a couple of pics I took about two years ago when we were having a bit of warm weather, unlike this year's pathetic 'summer'! One of the places where we sometimes go for a meal out has a field with a couple of horses, they've been there for years and we've never known their names but we always go to say hello to them. This particular day they were wearing the latest in horse fashion. You'll all be wearing one tomorrow!!
Horses are tormented by flies in warm weather and it's nice to know the owners care enough to protect them. Very fetching!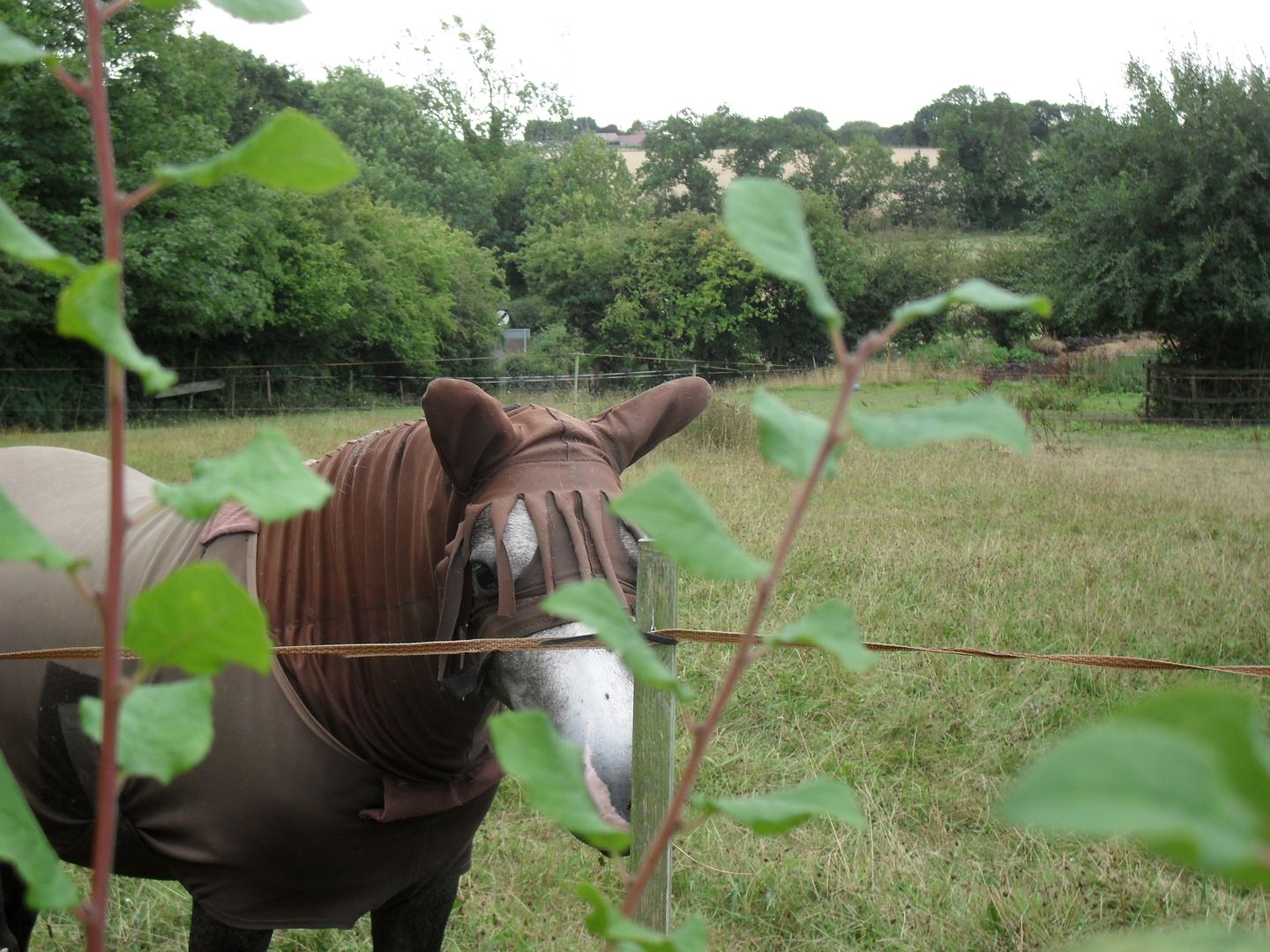 This isn't as cruel as it looks - the horse can see perfectly well through it: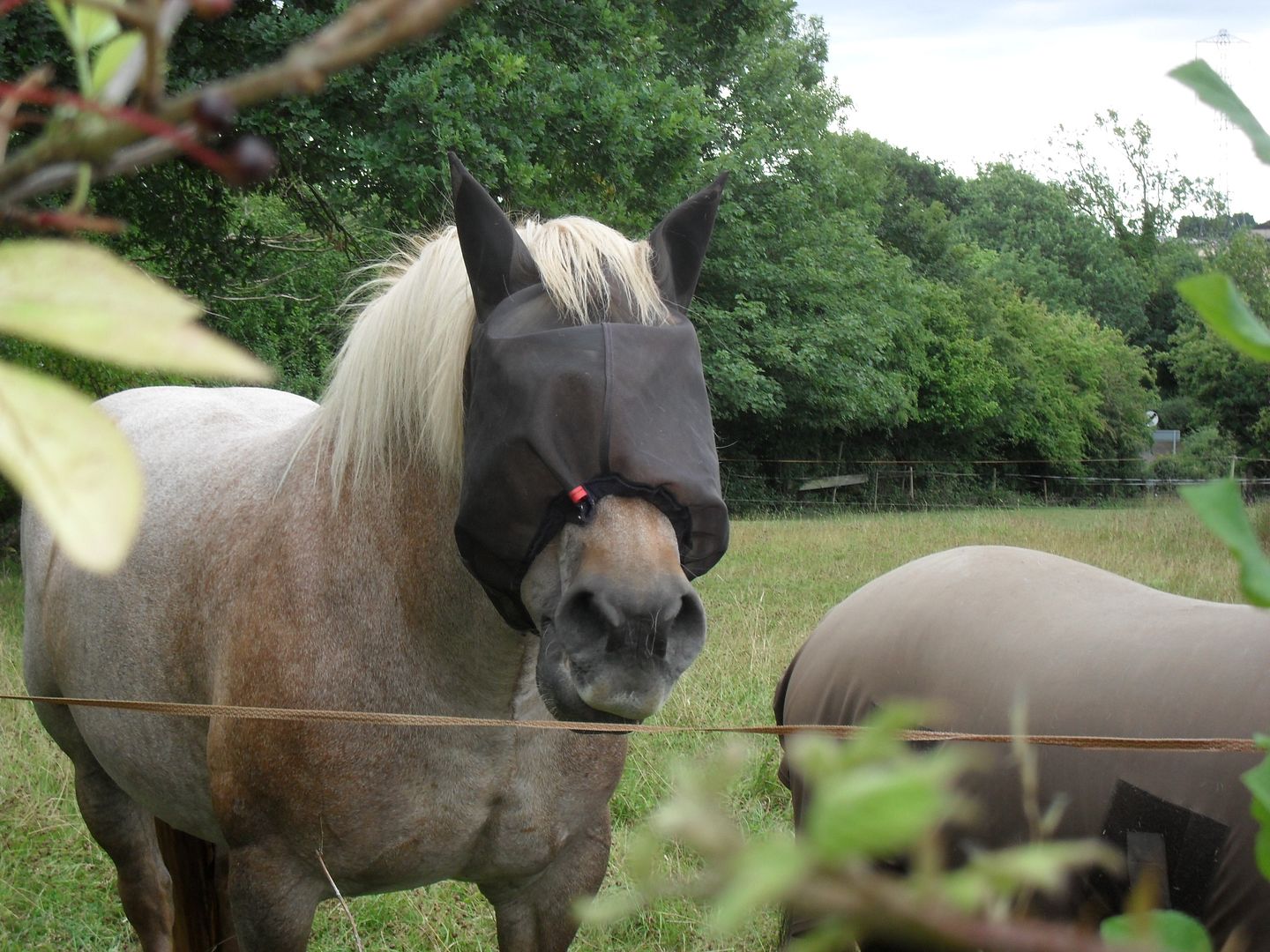 Today is, of course, Froday! And as I've just found out it's also the birthday of
the_mad_hobbit
I thought I'd dedicate this pic to her. Possibly the sweetest of all Frodo/Sam pics!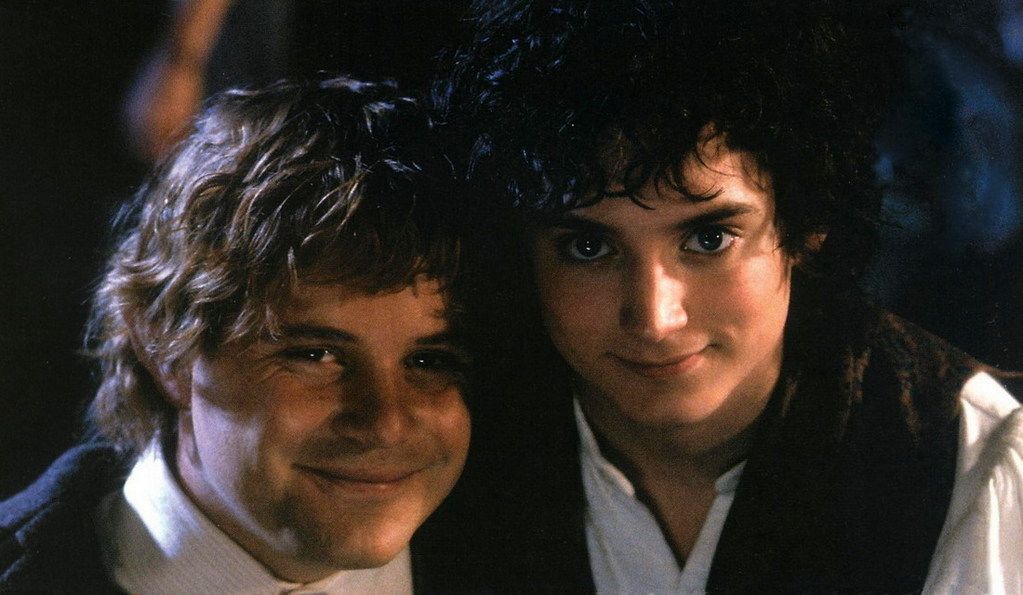 Our daughter's baby is due on Sunday though I have a feeling she will go over this date. As you can imagine, we're all on tenterhooks and I'm finding it hard to concentrate on anything. I get butterflies every time I think about it:)
comments: Leave a comment