| | |
| --- | --- |
| Tags: | a journey with frodo |
| Security: | |
| Subject: | A Journey With Frodo - Ch54 - 'The Dolphin is Dead' |
| Time: | 09:59 pm |
*Sigh* I'm sure LJ and Photobucket are plotting against me when it comes to progress on 'Journey'. They take it on themselves to completely change everything and at first give you the option to revert to the old version. Then suddenly that option is gone and you're left trying to work out what's happened. I'm finding the new Photobucket particularly difficult to get to grips with. I haven't checked yet if all my old links are still working - I'm too scared to!! Anyway, one way or another I've managed to squeeze out Chapter 54 which covers the unforgettable interview with 'Hans Jenssen', Elijah's hosting of Saturday Night Live and the WizardvKnicks 'game'. Unfortunately I only have a few pics from SNL - I have it on a dvd and could possibly have taken pics from the tv screen but I know these never work out very well.

In Frodo's story we have herbs, stewed rabbit and oliphaunts!!

For anyone unfamiliar with my pet project, 'A Journey With Frodo' (a work in progress) is the story of Elijah Wood's experience in becoming Frodo, from back in 1998 when the LOTR movies were just a whisper up to the triumphant Oscars of Feb 2004. In reliving Elijah's journey, and mine, I am using everything I can lay my hands on - behind-the-scenes material from the various dvd's, magazine articles, books, internet sites, tv coverage, word-of-mouth info, etc. Previous chapters can be found here:

"A JOURNEY WITH FRODO"

Hope you enjoy the new chapter:


---


As most of the LOTR cast arrived in Berlin for the Return of the King premiere there on 10 December 2003, Elijah had to leave Germany and return to New York as he was due to appear on the US TV programme 'Saturday Night Live' on 13 December. Shortly before that event, however, he was required to take part in some press interviews from his New York hotel. This was when, very early one morning, he encountered a certain 'Hans Jenssen' and the interview that followed would go down in LOTR fandom history!! The interviewer, of course, was none other than Dominic Monaghan in disguise. We wouldn't get to see this until the release of the extended dvd where it would appear as an 'Easter Egg'.

Elijah introduces the interview on the dvd and explains the set-up: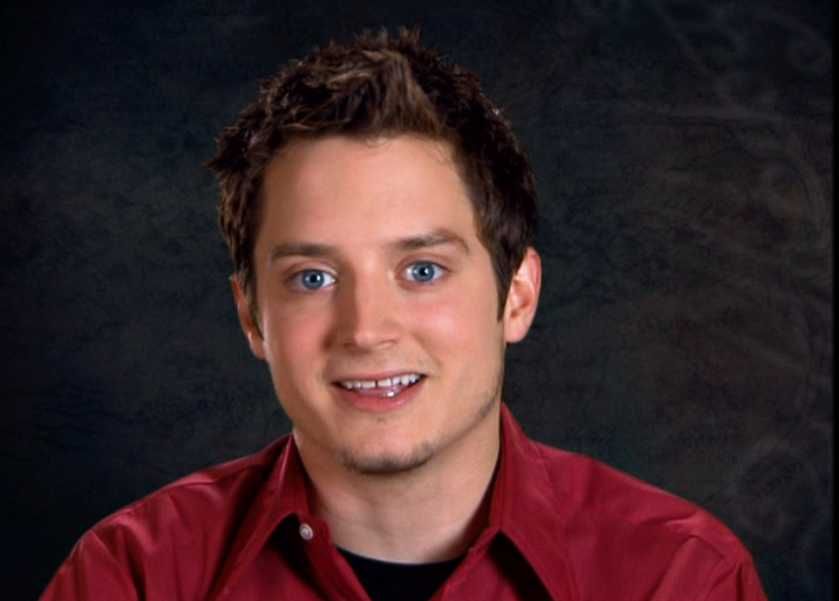 Dom, "the genius that is Hans Jenssen", inteviews Mr Woods. He tells us, "He has incredible blue eyes and I have been searching for him all my life".
The interview was carried out via satellite, Dom could see Elijah but Elijah couldn't see Dom.
I won't repeat the whole interview here, just a few gems, such as:
HJ: Do you kick balls?"
E: Hysterical laughter." No, I do not kick balls."
HJ: "Sean Astin is gay."
E: "No".
HJ: "Sean Astin is not gay?"
E: " No, no no no no."
HJ: "Do you wear wigs?"
E: " No I do not."
HJ: "Have you worn wigs?"
E: " No I have not."
HJ:"Will you wear wigs?"
E: " Maybe."
HJ: "When will you wear wigs?"
E: Hysterical laughter.
And who could ever forget ...
HJ: "You make a movie called 'Flipper'. Very famous movie. The dolphin is dead. Did you know this?"
E: "No, I did not know that. That's terrible."
HJ: "Died in a car accident."
By the way, I wonder how many people have noticed that the man who was responsible for making the rings for LOTR was named Jens Hanssen!!!
"I don't know if anybody could hate you Mr Woods, with your eyes and your American voice."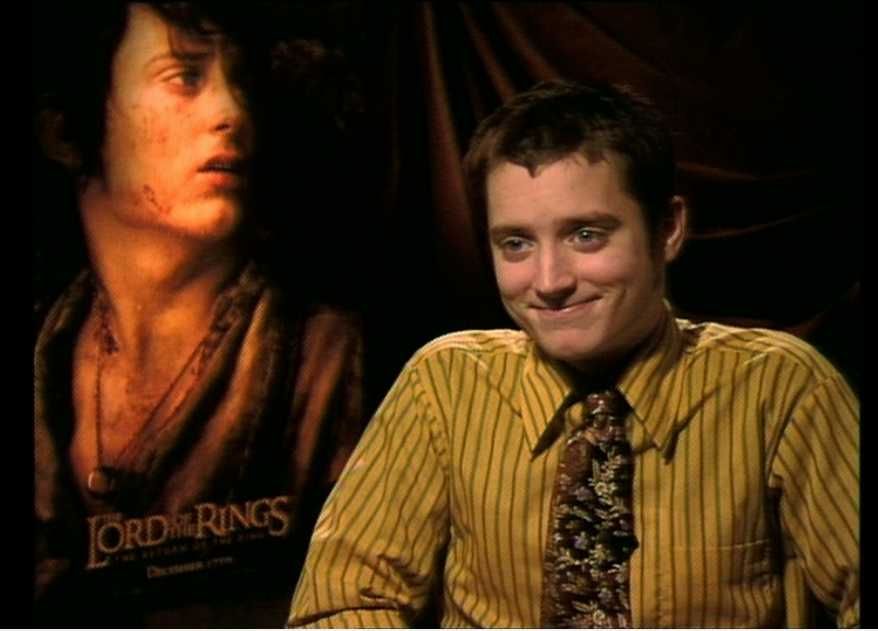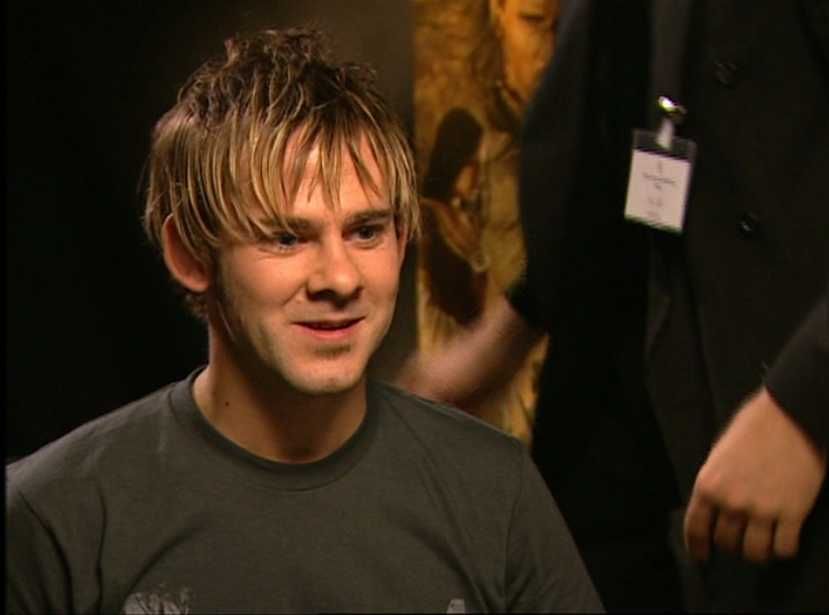 Suspicions ...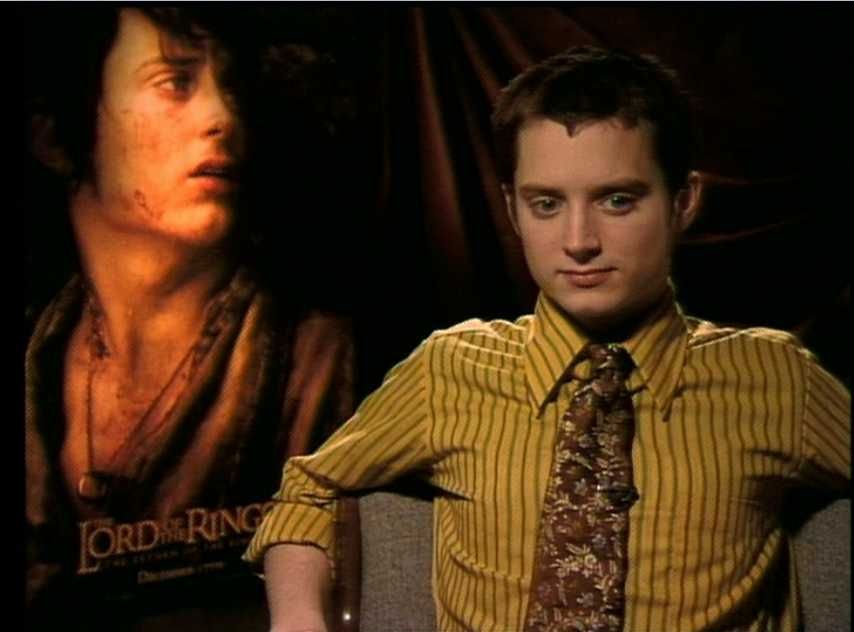 The truth is revealed!!
Bleep! Bleep! Bleep!!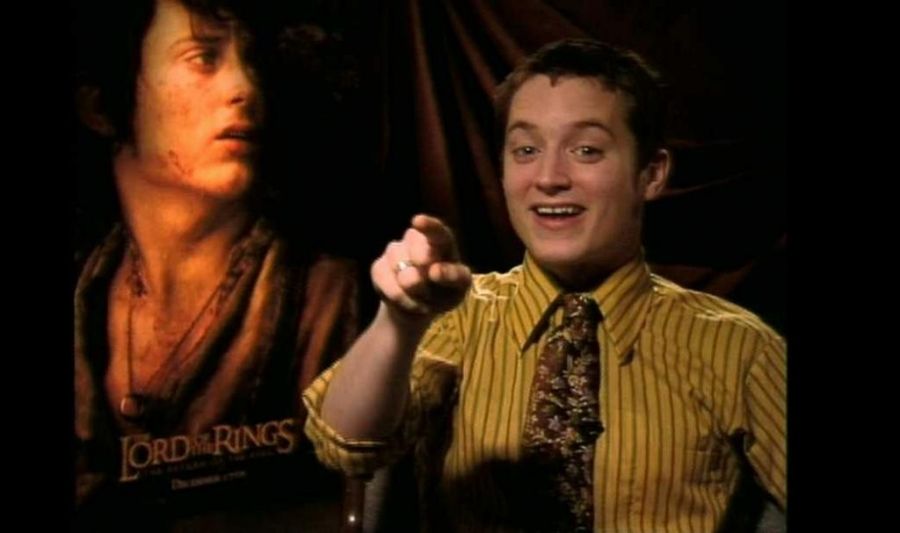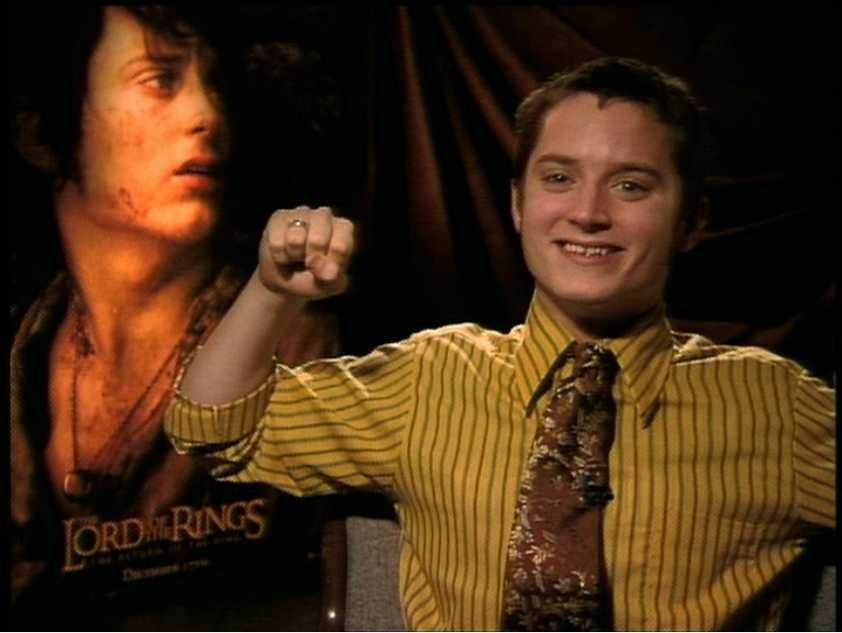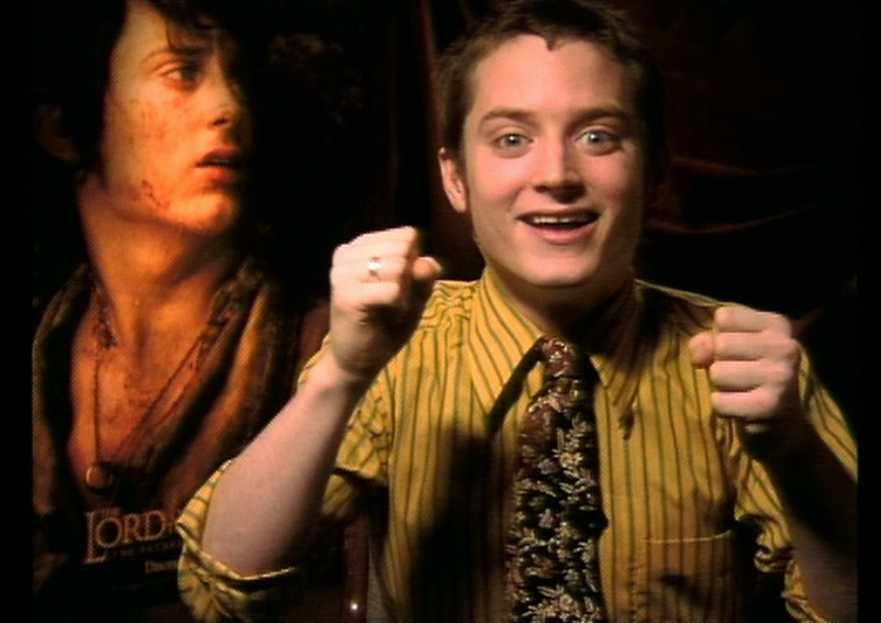 I love you! That made my day!
Love you brother, big kisses, bye!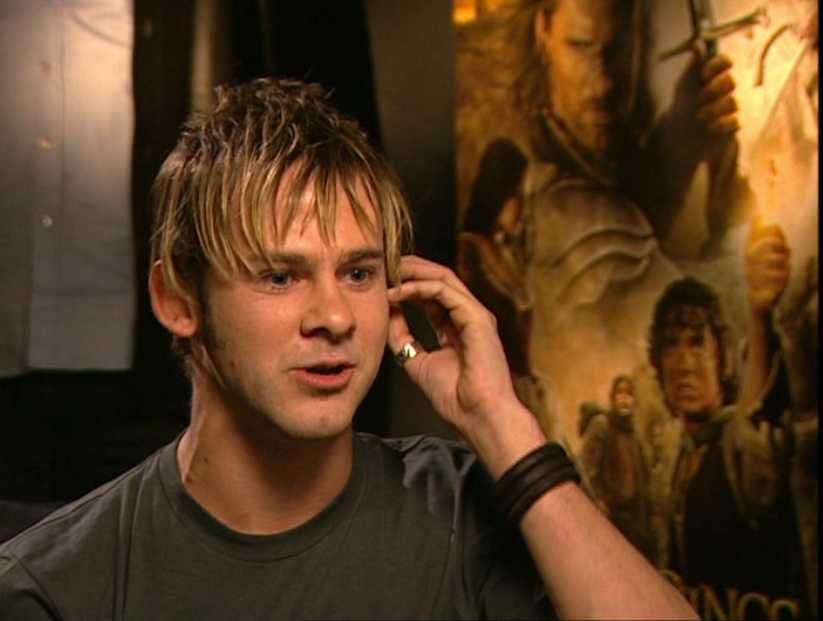 ---
13 December 2003 - Saturday Night Live:
From Stanford University Arts & Entertainment Paper:
Ryan: You're doing Saturday Night Live, right?
Elijah: That's right.
Ryan: That's pretty exciting.. what kind of preparation have you done-- you've talked to them . . . ?
Elijah: I've talked to them very briefly, I've not done anything to prepare yet-- my mind is kind of being pulled left and right for all the press I'm doing for Lord of the Rings, but I start next week, next Monday, and it'll basically be a full week devoted to rehearsal and the writing process and all of that for the show. So, I'll really sort of get it all kind of sussed out next week, but I'm scared sh**less.
Ryan: No, I can imagine. Just watch out for, like, "Dildo Baggins" jokes or whatever
Elijah: Oh, I'm sure there's gonna be some sort of LOTR's reference.
Ryan: Do you know who's the musical guest?
Elijah: The musical guest is Jet, which will be kind of fun.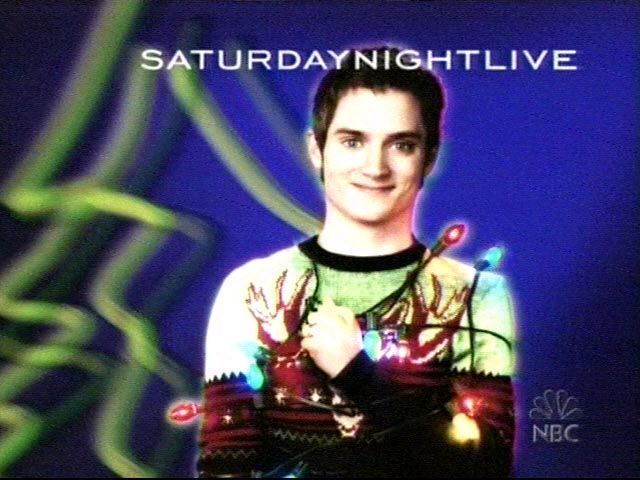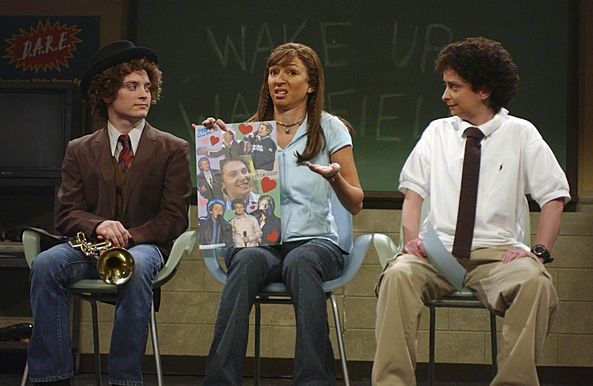 Frodo had to make an appearance, of course!!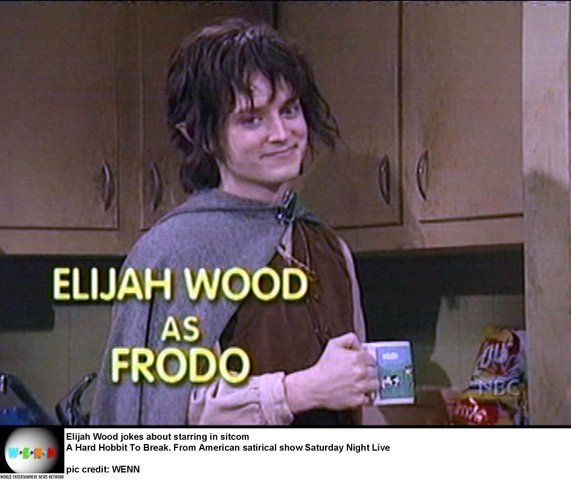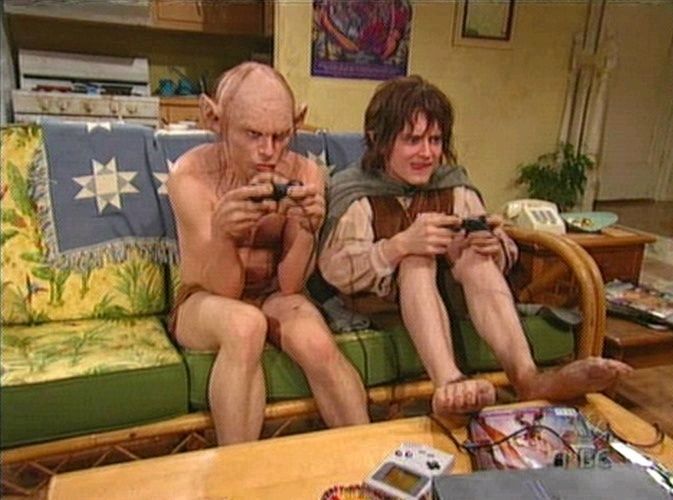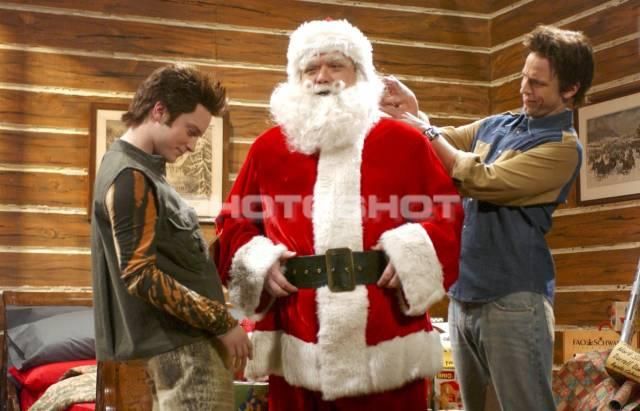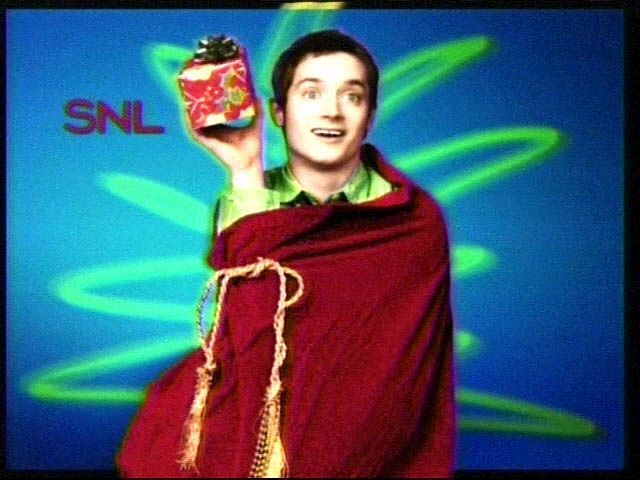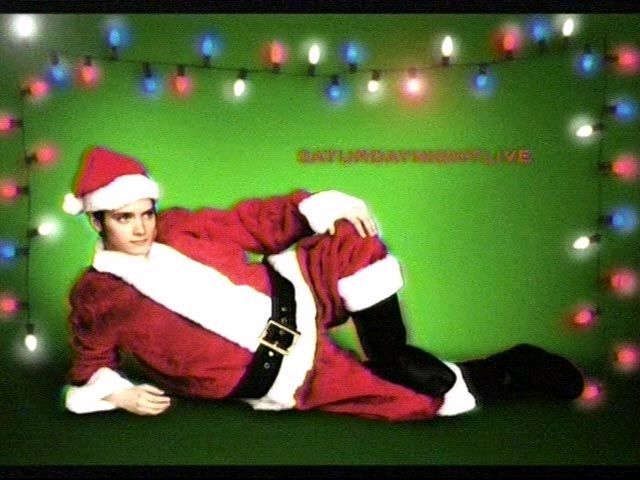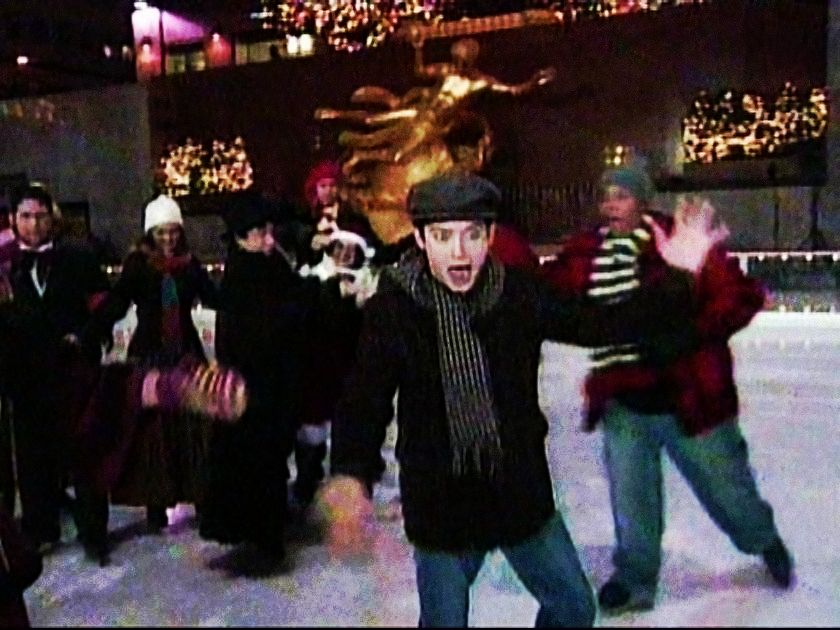 ---
14 December 2003
Elijah, Dom and Billy attended the Wizards v Knicks game at Madison Square Garden. Confession: I actually have no idea what we're talking about here - basketall, baseball or American football!! I hate sport with a passion and even after Googling I'm none the wiser about this!! But I do love these pics:D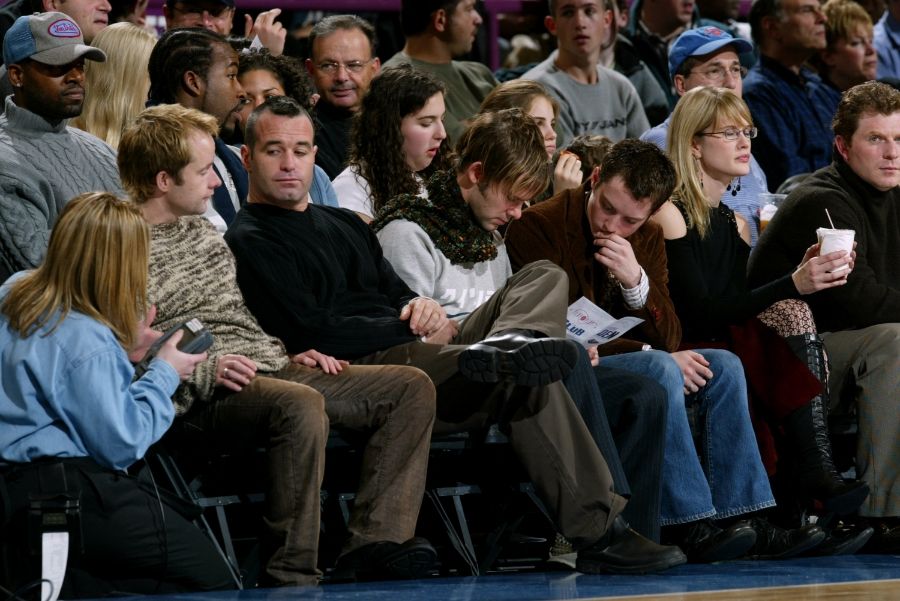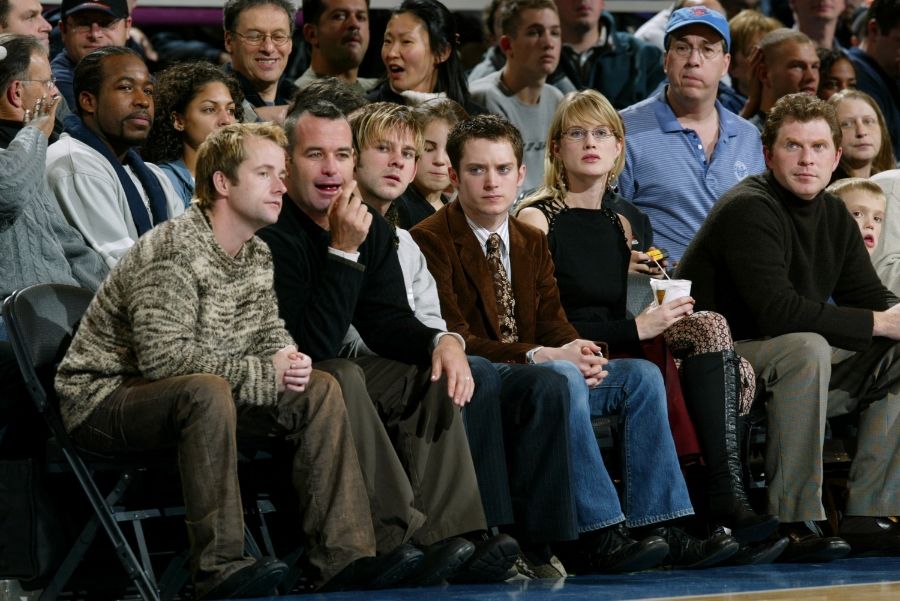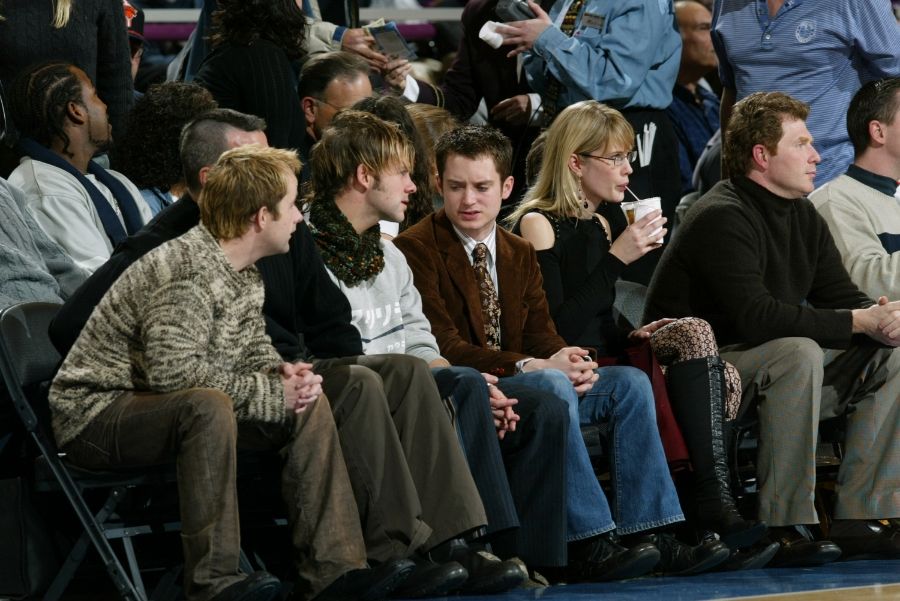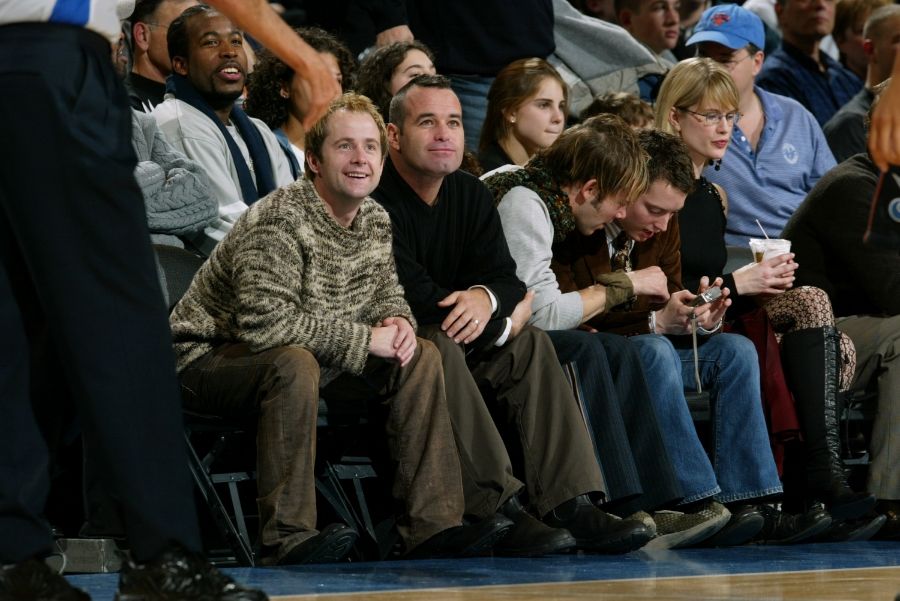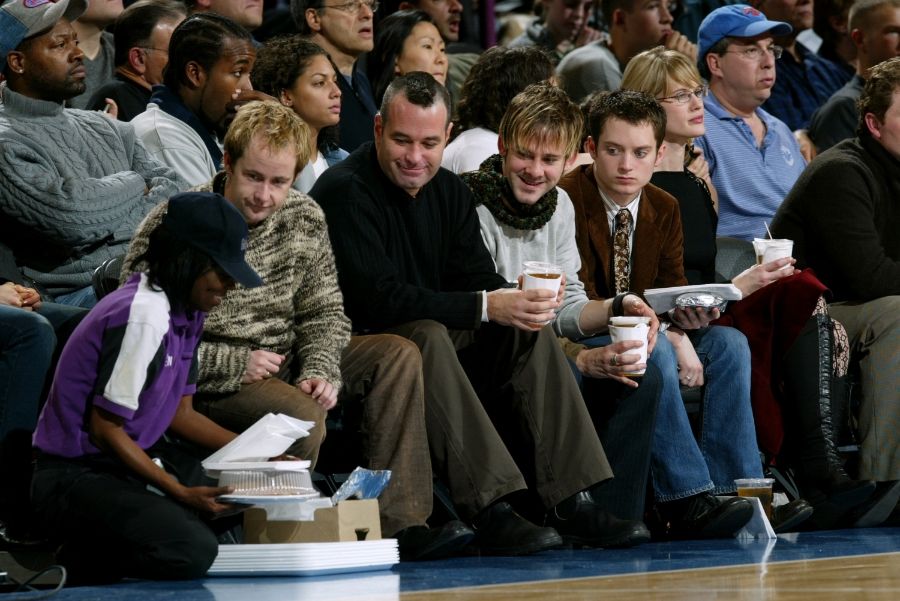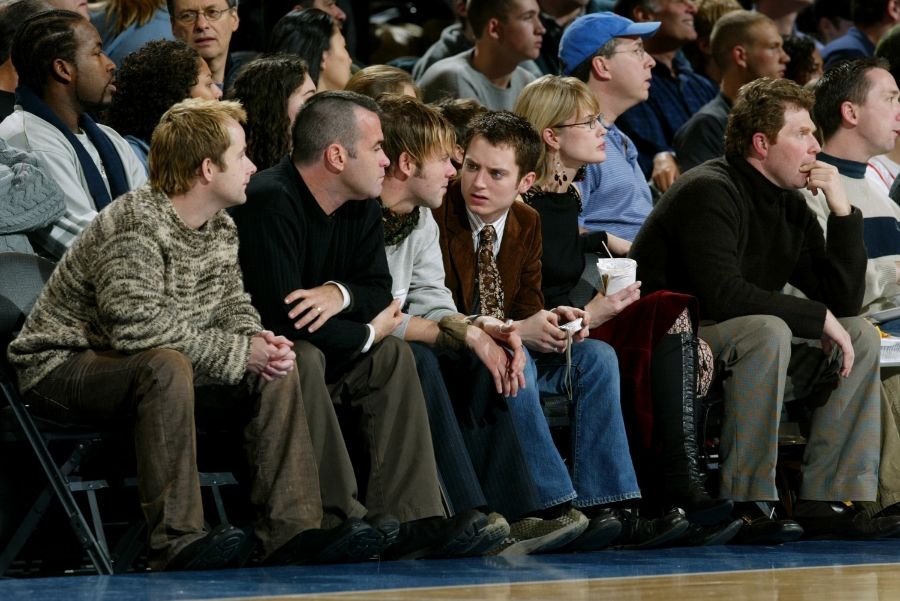 ---
FRODO'S JOURNEY : HERBS, STEWED RABBITS & OLIPHAUNTS:
(All comments are from the dvd commentary unless otherwise stated)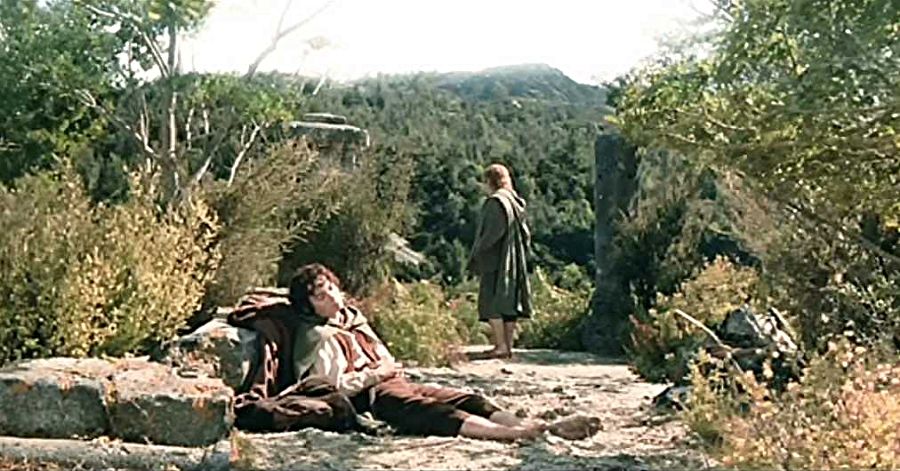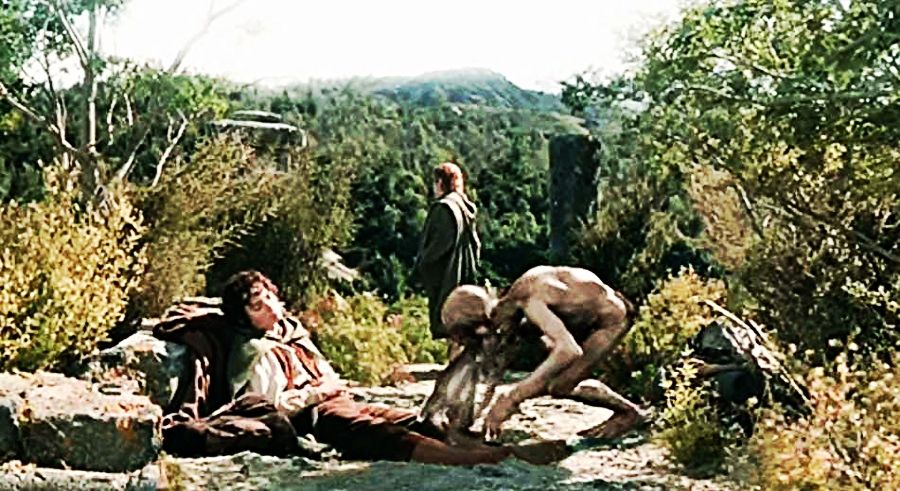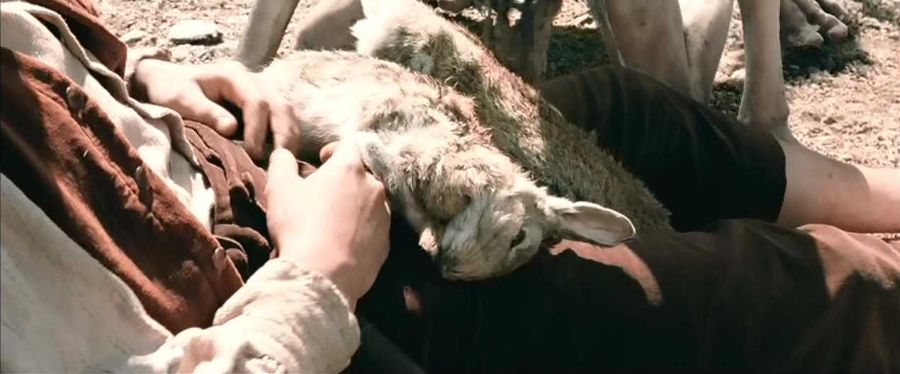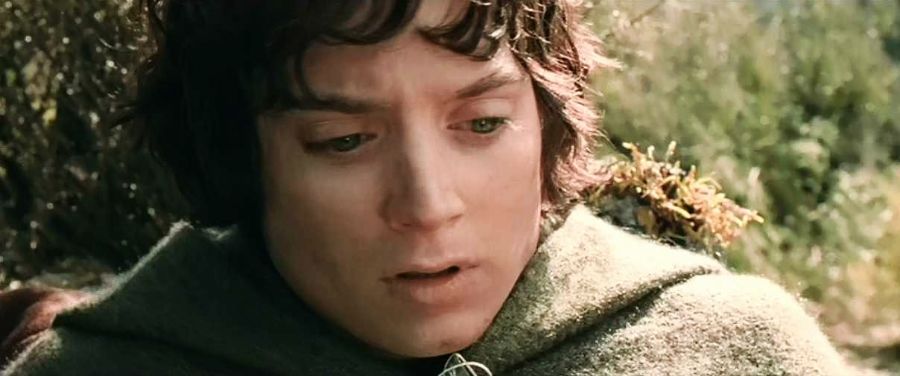 Look! Look! See what Smeagol finds?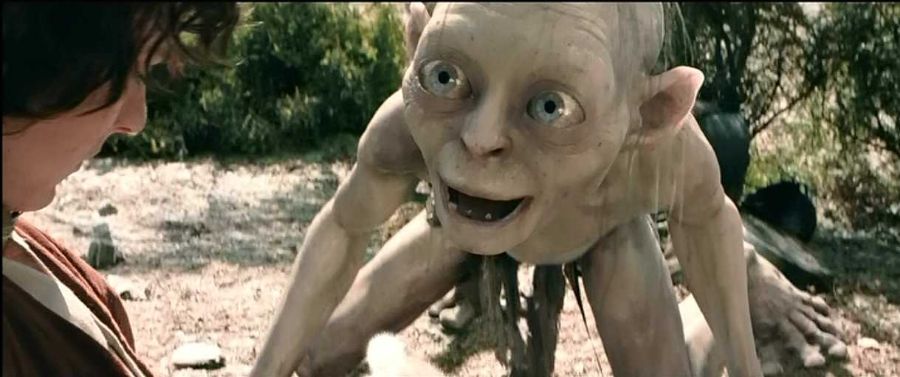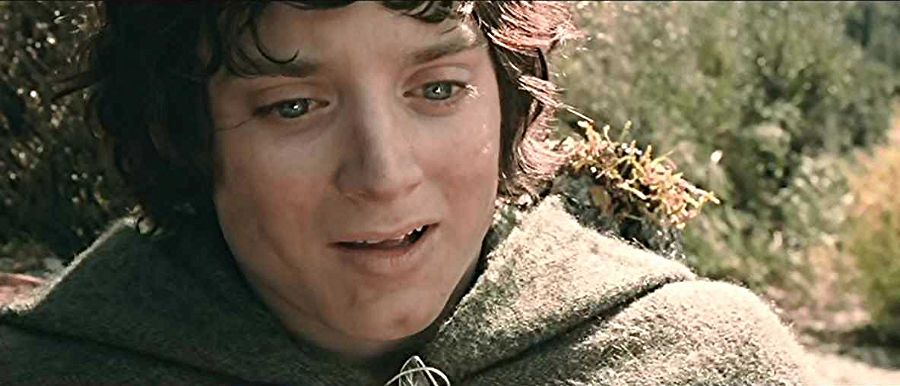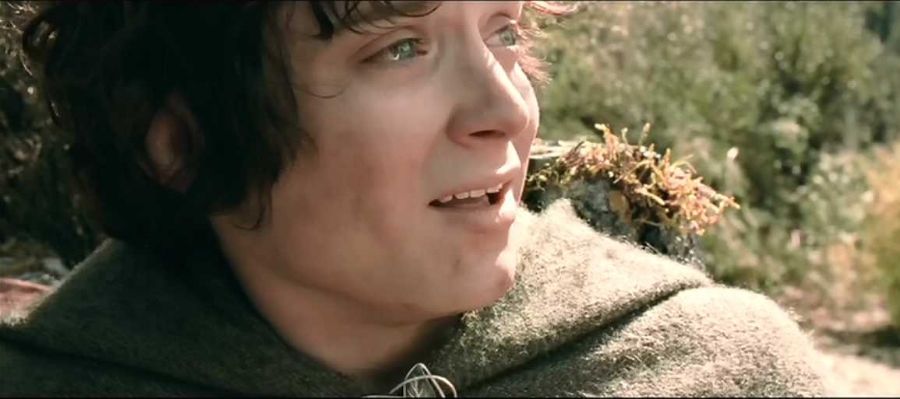 They are young. They are tender. They are nice.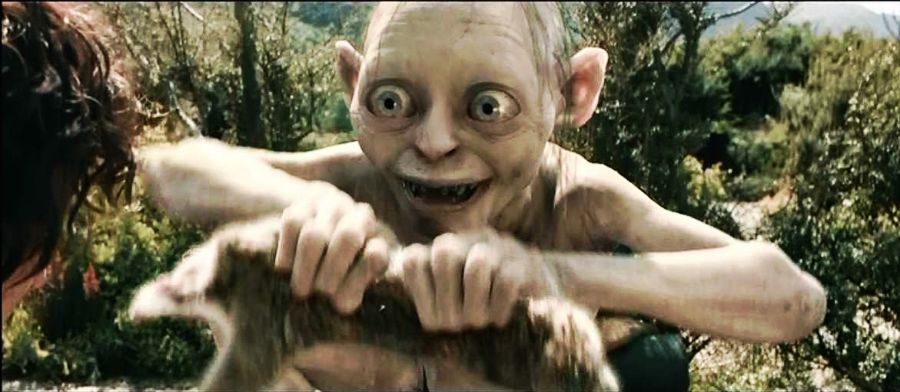 Yes they are. Eat them! Eat them!



You'll make him sick you will ...



... behaving like that.



There's only one way to eat a brace of coneys.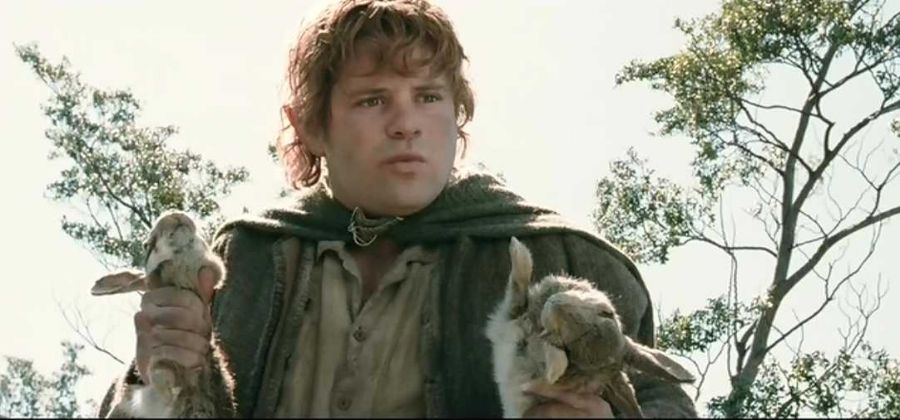 What's it doing?

Dom: "My mom's favourite character is Gollum even though her son plays Merry. I mean, come on!"
Sean: "My favourite character was Treebeard and then Gollum when I read the books."
Elijah: "Gollum's always been one of my favourite characters ever since 'The Hobbit'"
E: "Did you see the episode of 'South Park'? They parodied The Lord of the Rings and they made one of the characters into Gollum as well. It was just magic."
Stupid, fat Hobbit!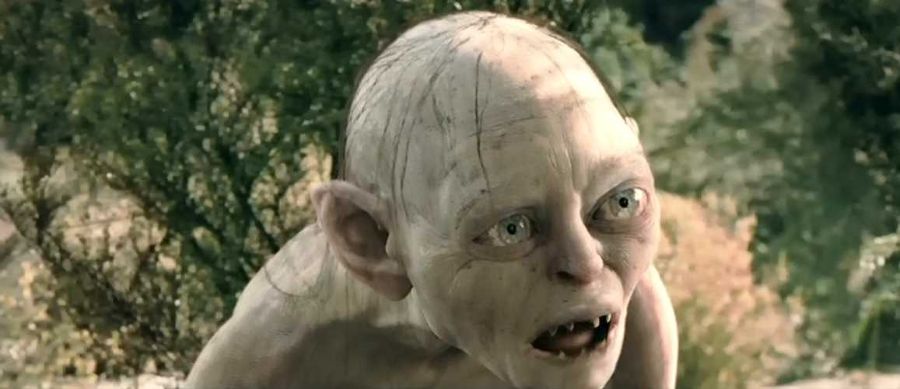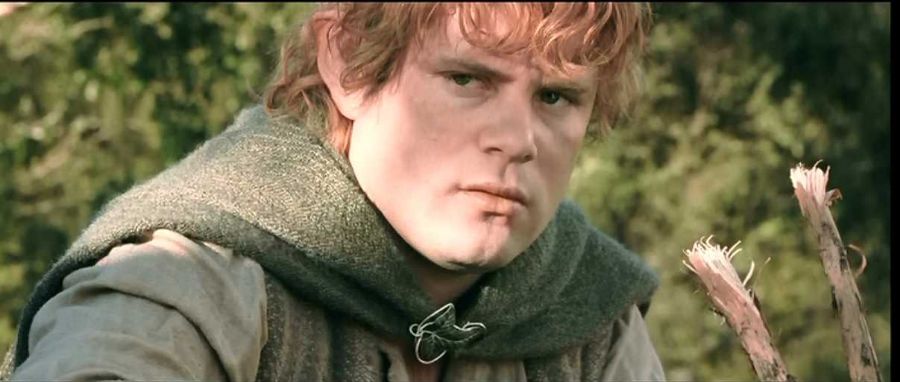 It ruins it.
-What's to ruin? There's hardly any meat on them.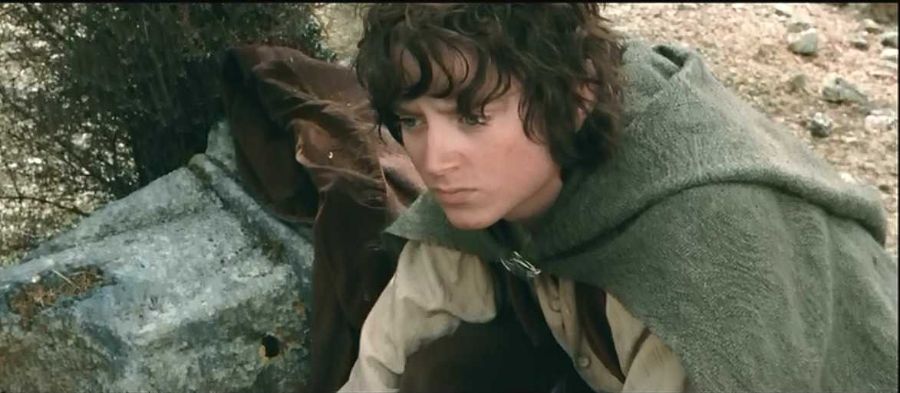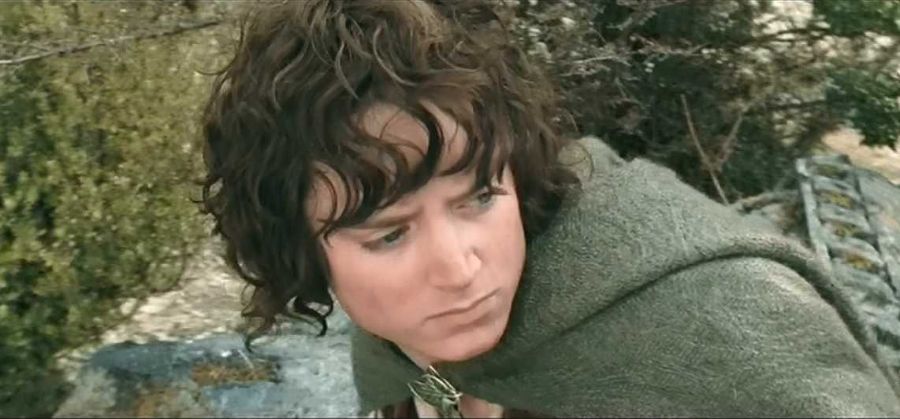 What we need is a few good taters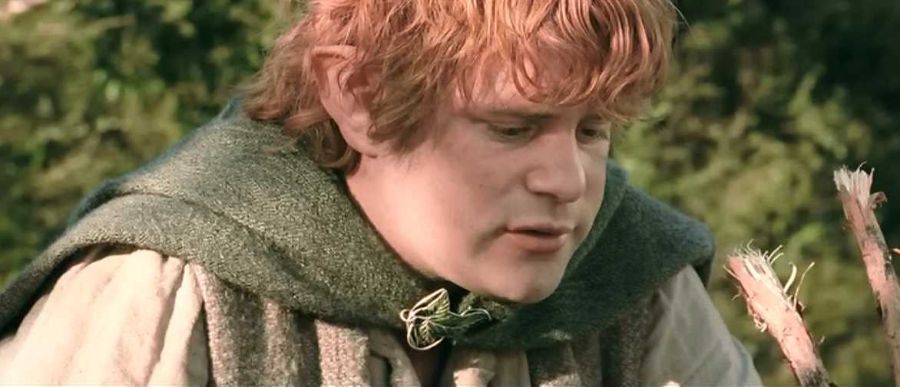 What's taters, precious? What's taters eh?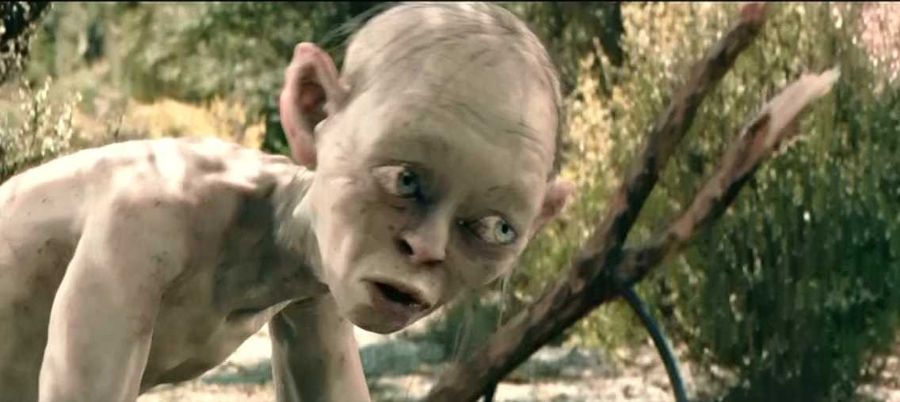 Po-ta-tos! Boil 'em, mash 'em, stick 'em in a stew!

E: "It's gonna be sad to see Smeagol fade away actually, it's gonna be heartbreaking. Because you really do connect and that's another thing I was so impressed with in the film and, not something I really connected with while reading the script because I didn't know how it would pan out, but the differences between Smeagol and Gollum and how very different they are and how you can actually connect with Smeagol and feel this kind of disdain for and fear of Gollum as two very different characters. And you fall in love with Smeagol in this movie, I was so impressed with how well that duality worked, you know, and how very distinct those differences are as two very different characters and how you can feel so very differently for both of them. I love that."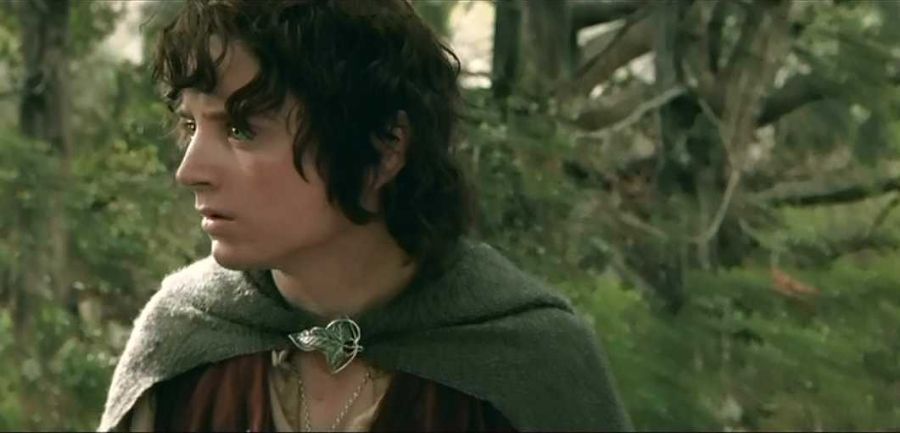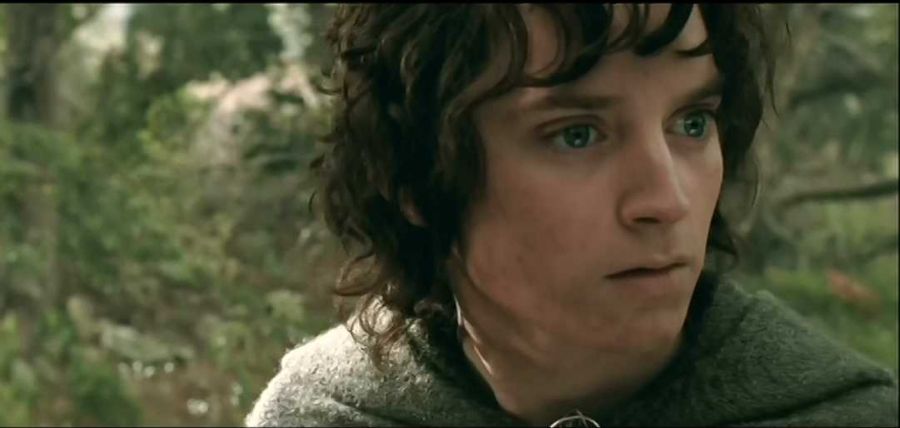 Mr Frodo?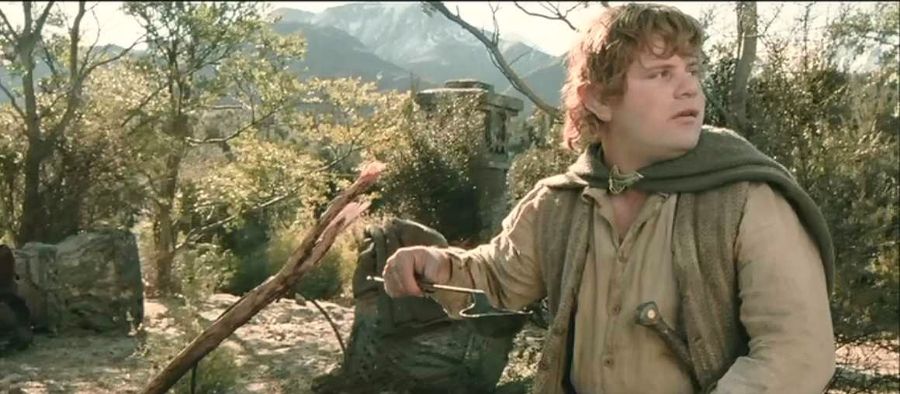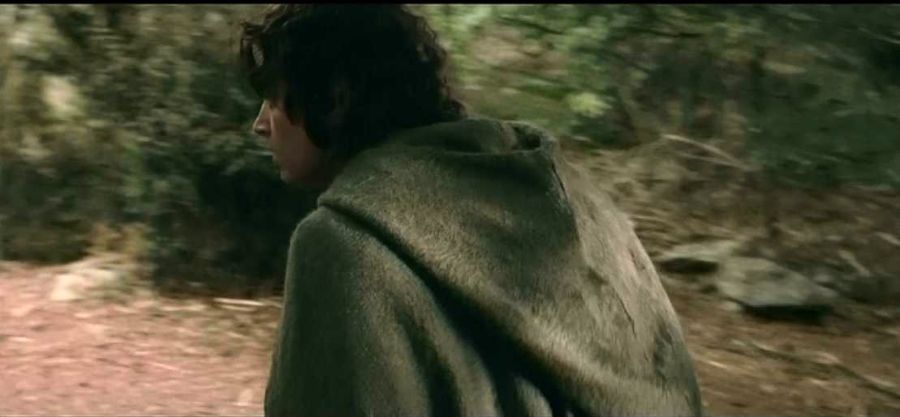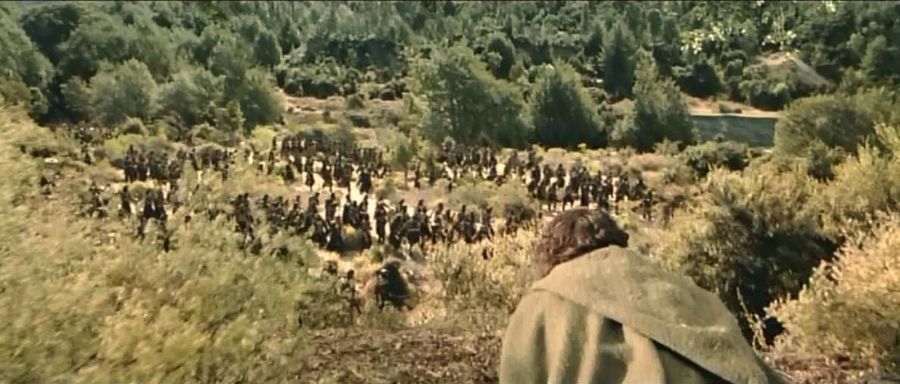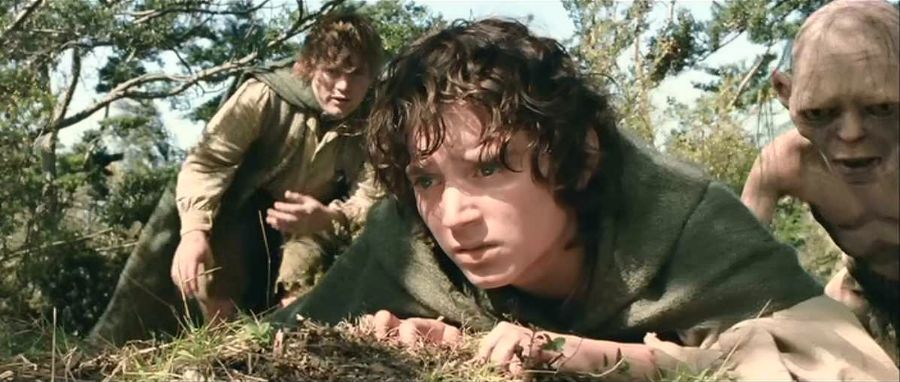 Who are they?



Wicked men. Servants of Sauron.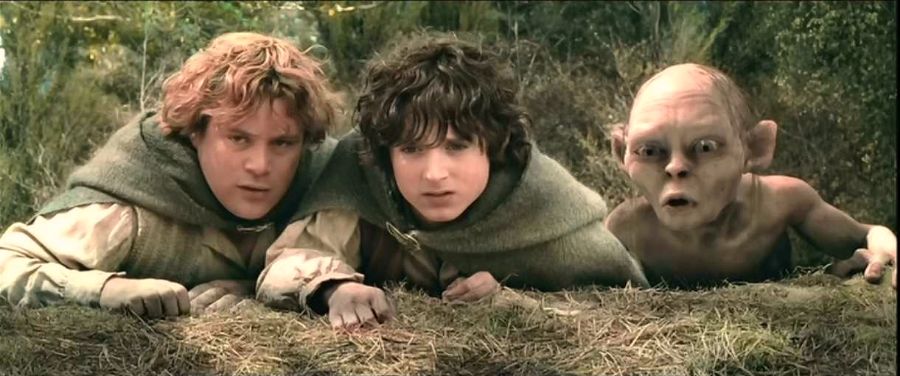 They are called to Mordor.



The Dark One is gathering all armies to him.



It won't be long now. He will soon be ready.



Ready to do what?
-To make his war. The last war that will cover all the world in Shadow.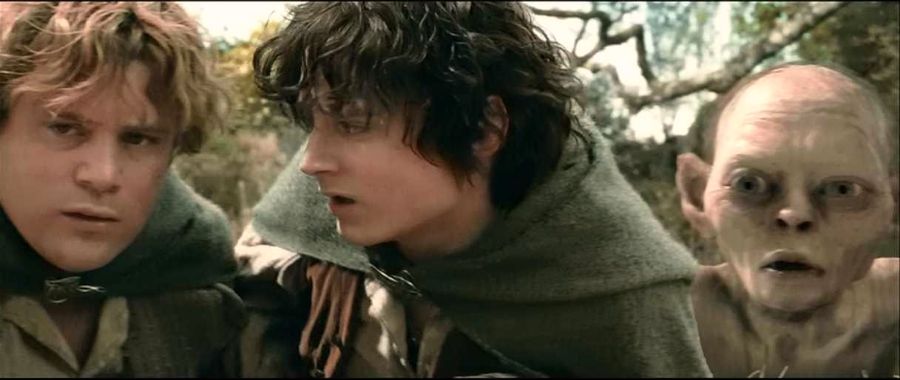 We've got to get moving. Come on, Sam.



Mr Frodo!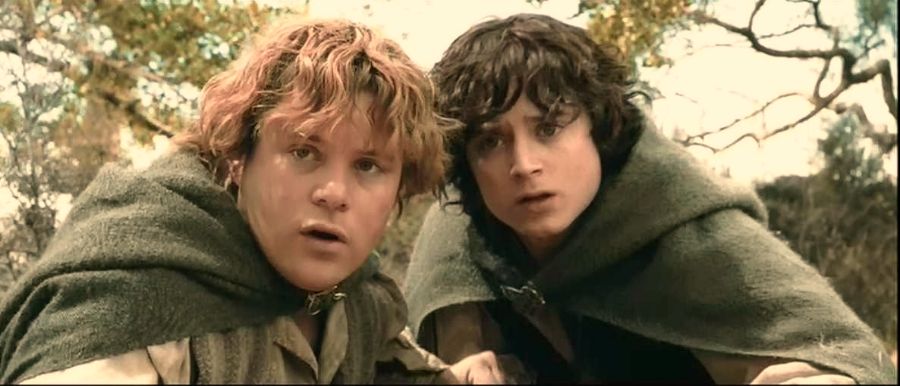 Look!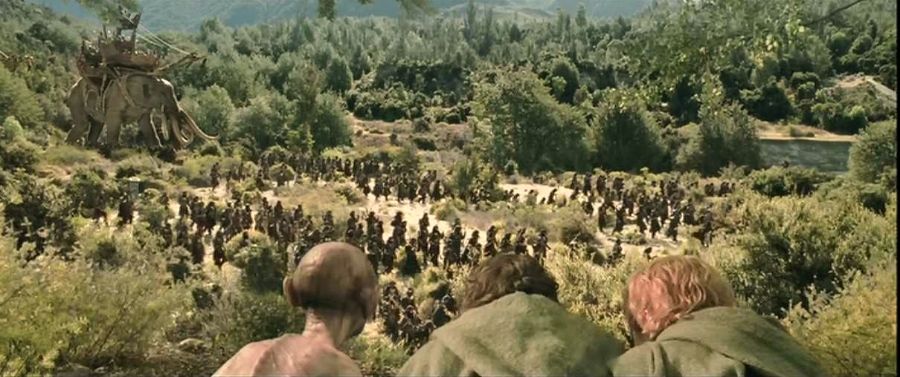 It's an oliphaunt!

Andrew Lesnie: "It was at this exact point that they demanded that if I didn't act in Sean's short film they were going to be incredibly unco-operative for the rest of the day – that was Sean and Elijah and Andy – they were all looking at me square in the face – I'd just stepped up to take a light reading, and I said "so if I agree to be in your film you're going to be more co-operative for the rest of the day", I said "you're not going to stuff around , we're all going to get on with this?" and they said "yeah, if you say yes" and I said yes and they went "ok" – it sort of took me by surprise!!"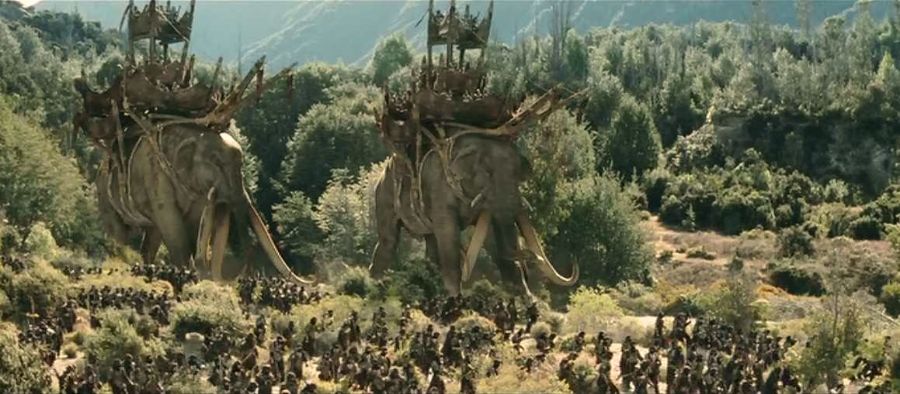 No-one at home will believe this.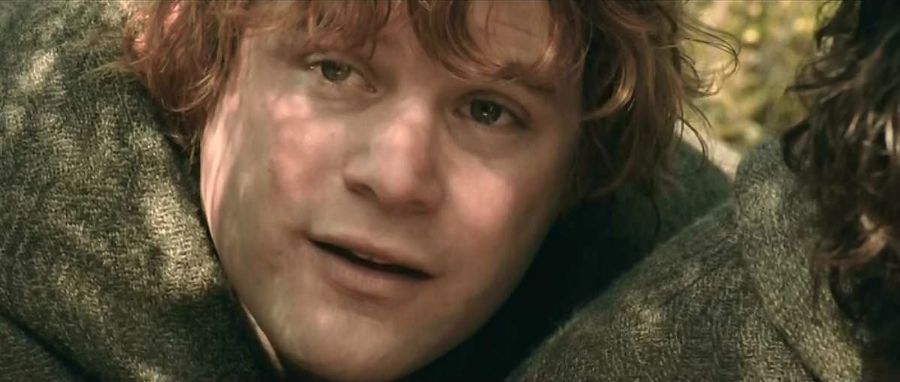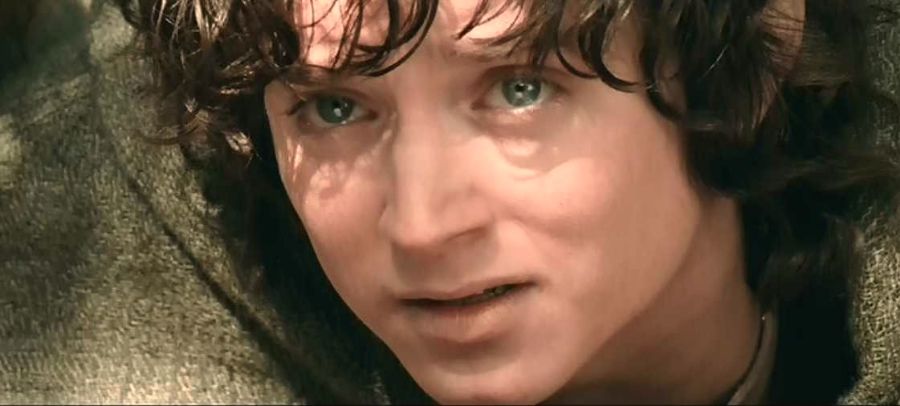 E: "For those of you at home who are as impressed by the oliphaunts as I think all of us are, get ready for Return of the King 'cos they're coming back!! There's quite a lot of oliphaunts in Return of the King actually."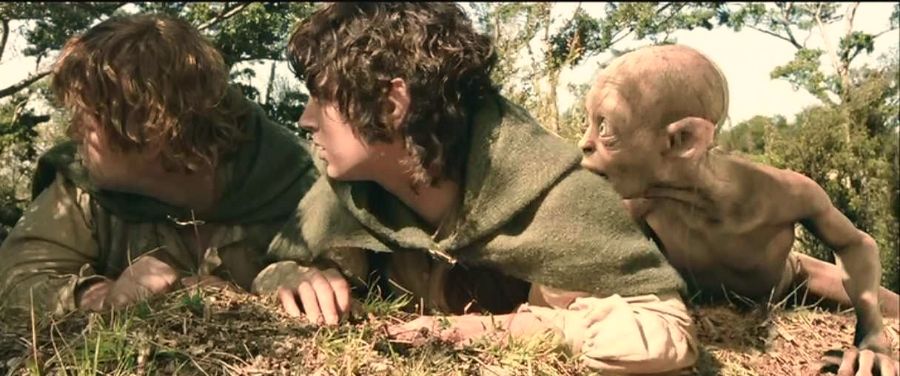 Smeagol?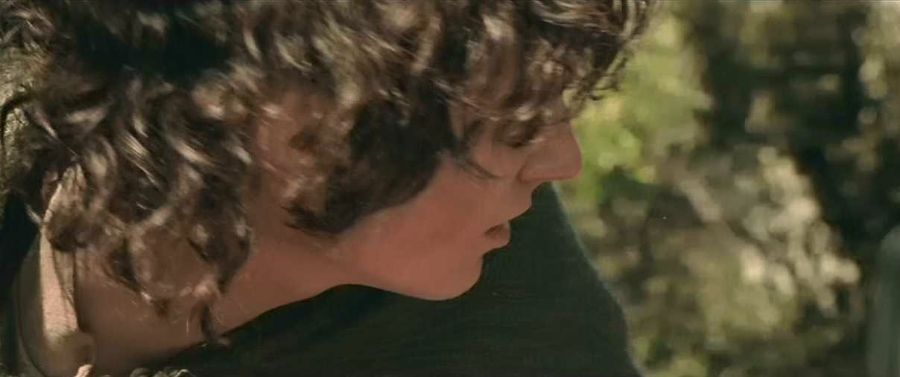 E: "I remember there was quite a lot of difficulty in ironing out Faramir's path and our connection to Faramir and how it was all going to play out."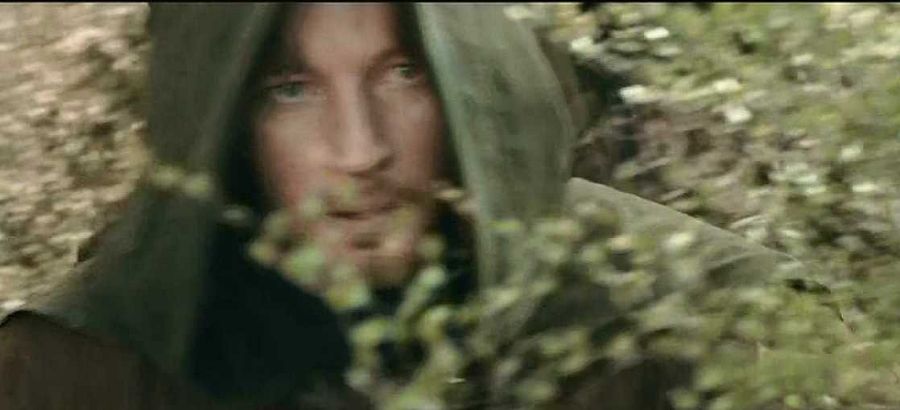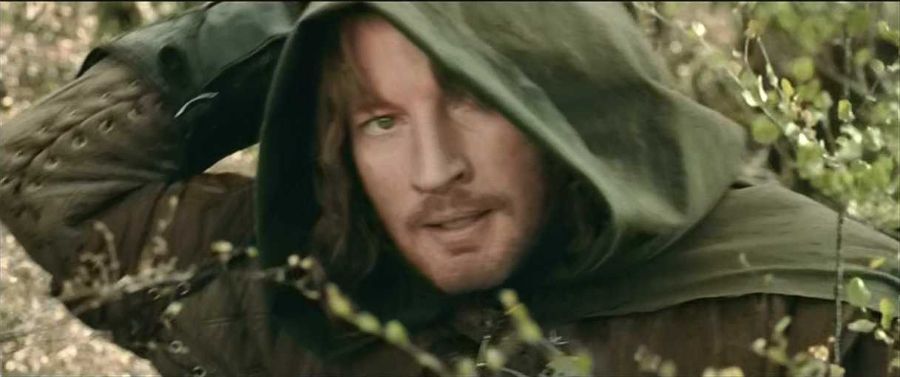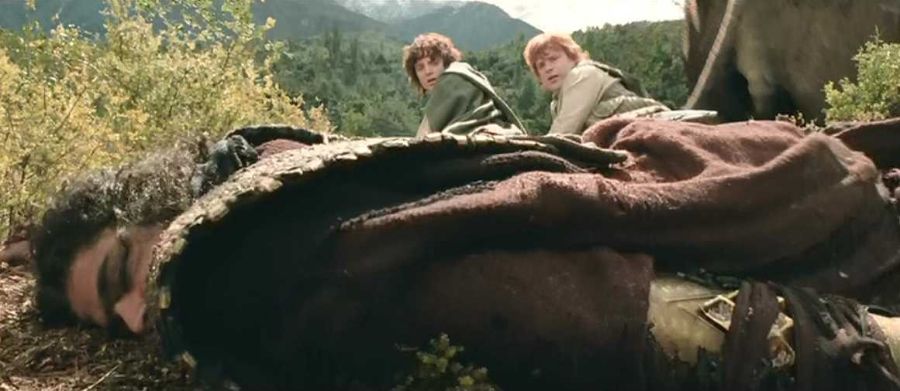 We've lingered here too long.



Come on, Sam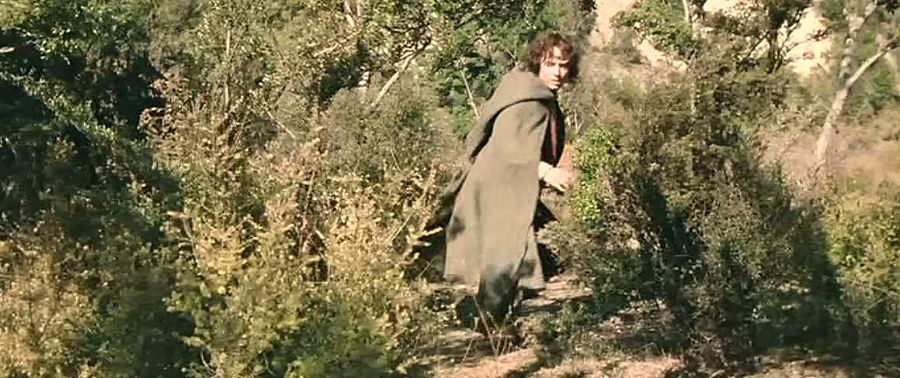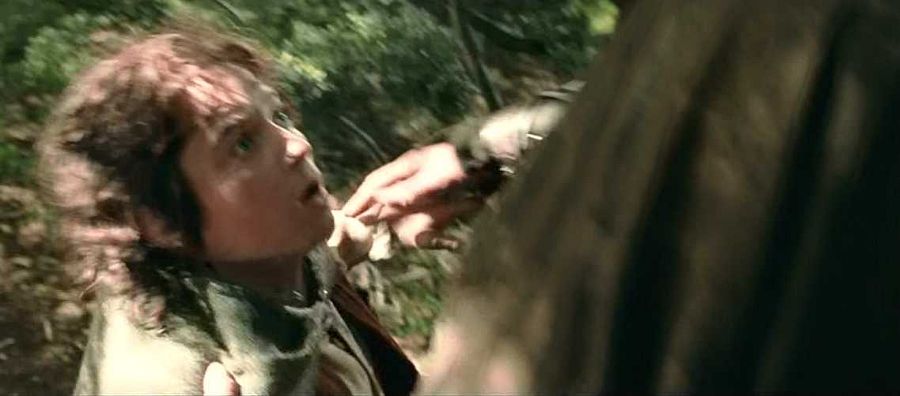 Oi!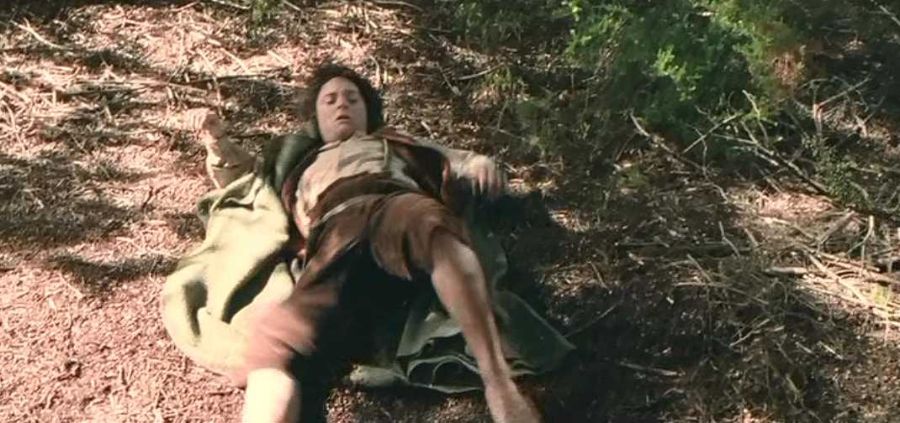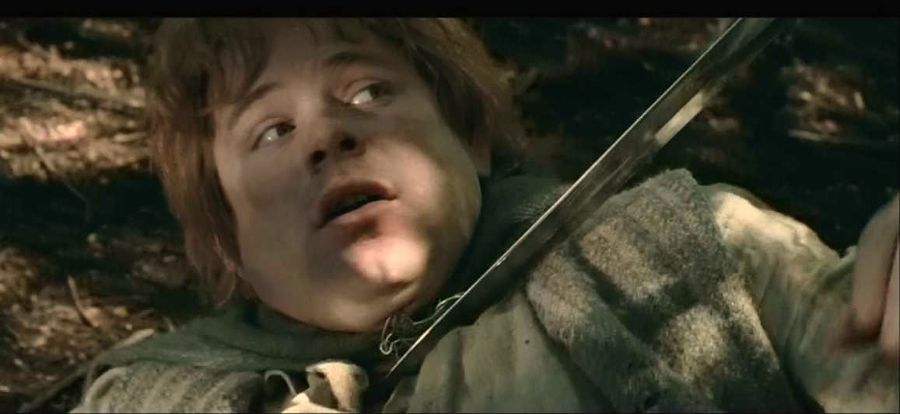 Wait! We're innocent travellers!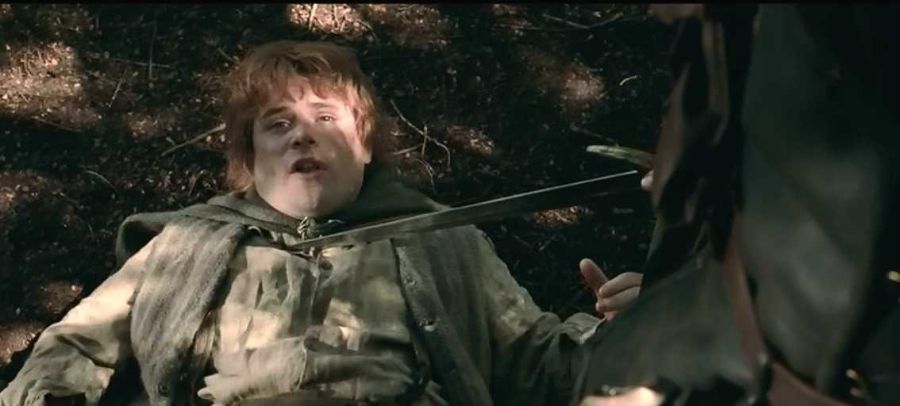 There are no travellers in this land. Only servants of the Dark Tower.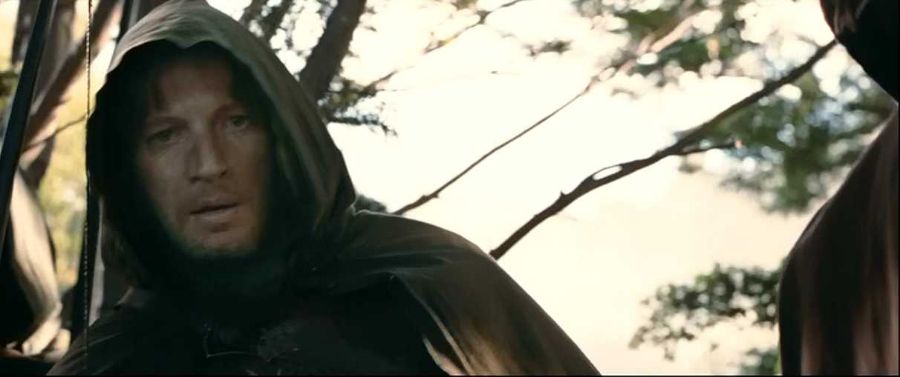 We are bound to an errand of secrecy.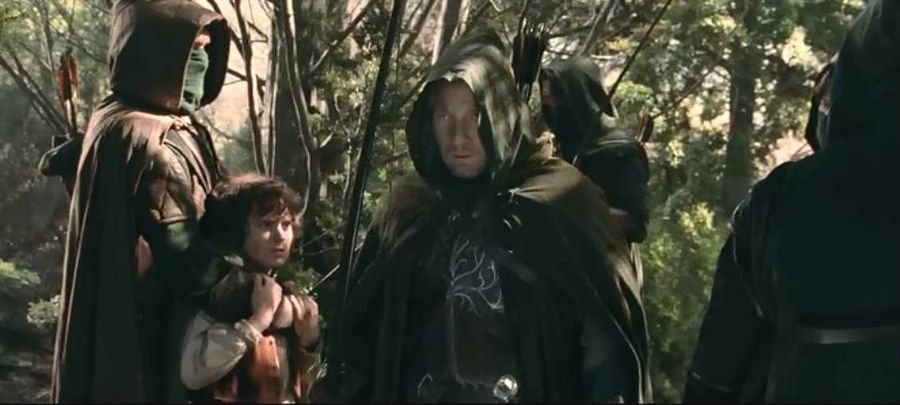 Those that claim to oppose the enemy would do well not to hinder us.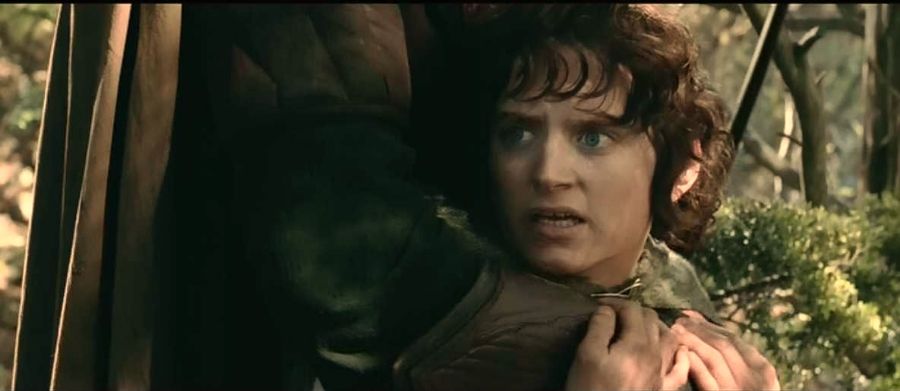 The enemy?

Richard Taylor: "It was important to Peter, with the dead Harradrhim that Faramir so recklessly turns over with his foot, that he felt very close to Frodo's age so that Frodo would have an empathy for the loss of life that's starting to unfold, even in the enemy, in this battle that's unfolding around them."
His sense of duty was no less than yours, I deem. You wonder what his name is ...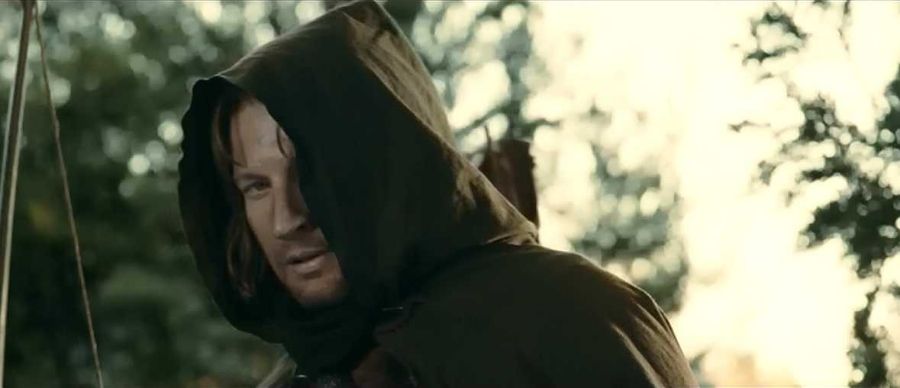 ...where he came from.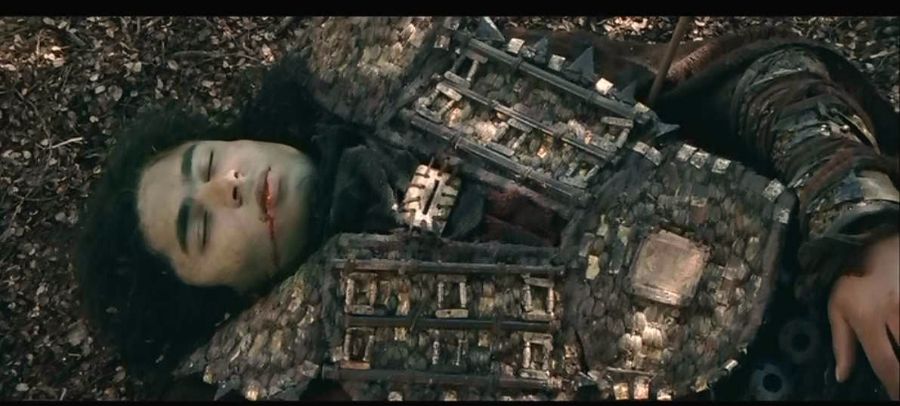 And if he was really evil at heart.



What lies or threats led him on this long march from home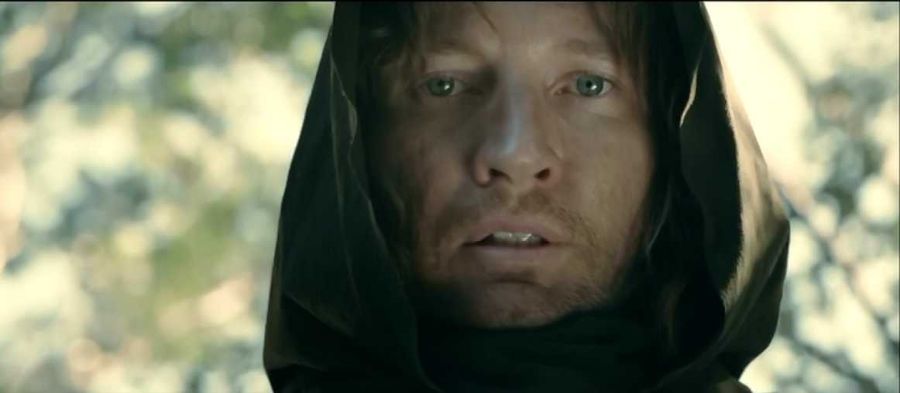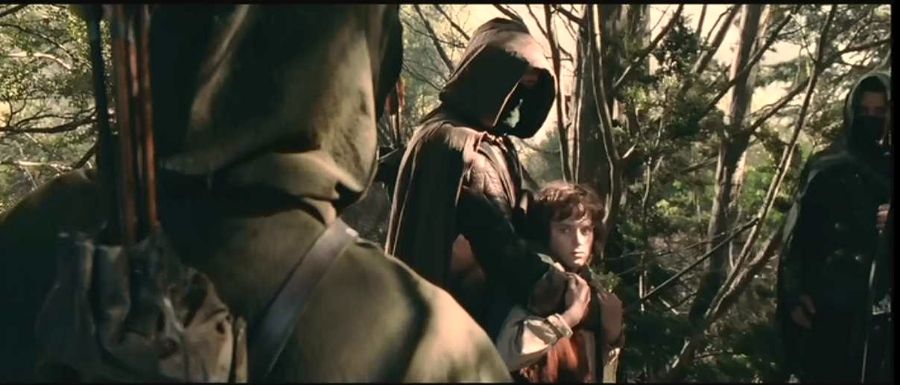 If he would not rather have stayed there. In peace.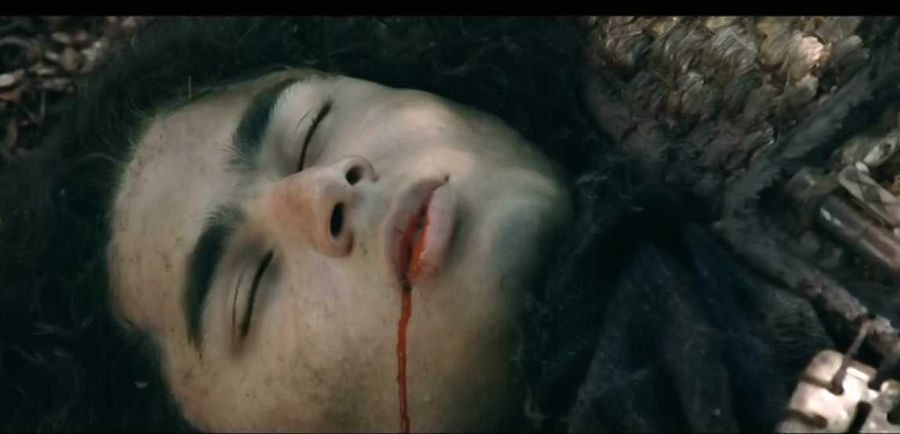 War will make corpses of us all. Bind their hands.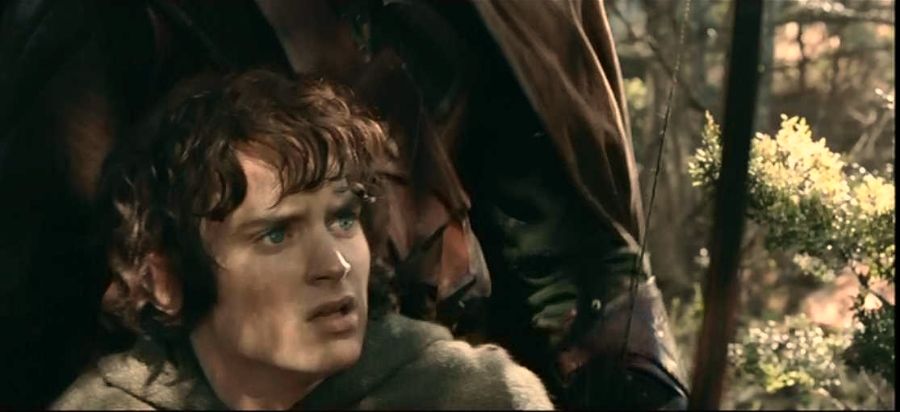 ---
TO BE CONTINUED
"I don't know if anybody could hate you Mr Woods, with your eyes and your American voice."


LINK TO ALL CHAPTERS:
"A JOURNEY WITH FRODO"
comments: Leave a comment