| | |
| --- | --- |
| Security: | |
| Subject: | HAPPY CHRISTMAS |
| Time: | 04:44 pm |
And yet another Christmas rolls around. I am in my default Christmas mode - sheer panic! The family will be coming to us on Christmas and Boxing Day. Rory,our grandson, is four now and has grown up rapidly since starting school in August. Where did that little baby go to? Perhaps I will actually get round to posting some pics in the New Year.
I would like to thank the following LJ friends for their beautiful Christmas cards:
bellewood
yeuxdebleu
ladysnaps
julchen11
Wishing everyone joy and peace. I am going to repost a greeting from some years ago as I am very much in an LOTR frame of mind this being, unbelievably, the 15 year anniversary of the release of FOTR!
A VERY MERRY CHRISTMAS TO ALL MY LJ FRIENDS AND ANYONE ELSE WHO MAY PASS THIS WAY!!
Snow had fallen, snow on snow,
in the deep midwinter so long ago ...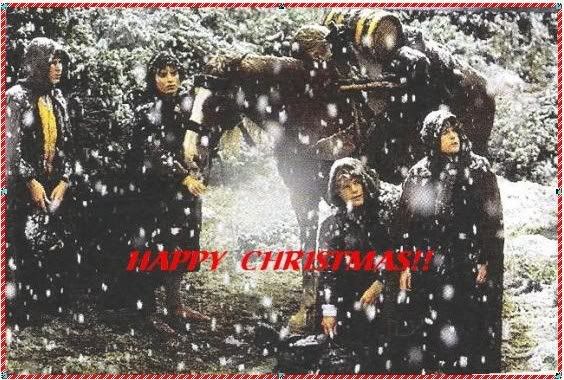 comments: Leave a comment