| | |
| --- | --- |
| Current Music: | Pokarekare Ana ~ Hayley Westenra |
| Security: | |
| Subject: | A Few NZ Pics |
| Time: | 09:07 pm |
| Current Mood: | Hobbiton |


Been battling with my pc - it crashed again & I had to do a complete system restore. Fortunately this time I had most of my important stuff on disk. Its still not right, keeps closing down and coming up with strange messages but after numerous phone calls I still have no answers.

Anyway, in between all this fun I've been trying to sort out my NZ pics and write a report. Haven't got very far, no further than Hobbiton in fact, but decided to post what I have.



We arrived at Auckland Airport about 6.45 am on Friday 4th March – the inside entrance was very welcoming with a colourful display of tropical trees and flowers and a recording of singing birds playing. Unfortunately, after a total of 23hrs 15mins in the air from London via Los Angeles, I was too dazed to even think about taking a pic!! Transport had been laid on to take us to the New President Hotel but when we arrived we were in for a shock – we couldn't have the room until 1pm!! It had never occurred to us that we wouldn't just be able to check straight in and I don't know if the travel agents were aware of this but bearing in mind it was still only about 7am we were not happy but there was nothing we could do about it. We left our cases there and staggered out onto the streets of Auckland. This was my least favourite day of the holiday. We weren't really ready for sightseeing at that stage – we just wanted to wash, rest and sort ourselves out. As it turned out we didn't really get to see much of Auckland – we strolled round a bit and sat by the harbour – when we did get our room we simply crashed out until late that night.

The next day, feeling refreshed after a long sleep and a good breakfast, we picked up our hire car and hit the road for Matamata. As we left Auckland behind we found ourselves driving through beautiful countryside – similar to the English landscape – and yet – not. There are palm trees and other tropical vegetation which you don't get in England. And the houses – or rather bungalows - and most of the other buildings are built of wood. And everywhere seems more spacious, even though NZ and the UK are of very similar size.

We stopped at a little place called 'Pokeno' for coffee (where they were in the middle of a vintage car rally with all the participants in period costume!!). I think it was here, sitting outside that little café and looking out over the fields & distant mountains, that it really hit me that we were actually in New Zealand, thousands of miles from home. It was a strange and exciting feeling. After taking a couple of wrong turns we finally arrived at Matamata, or rather Hobbiton. Yes, there really is a board saying "Welcome to Hobbiton". We proceeded to the tourist office to collect our tickets for the tour: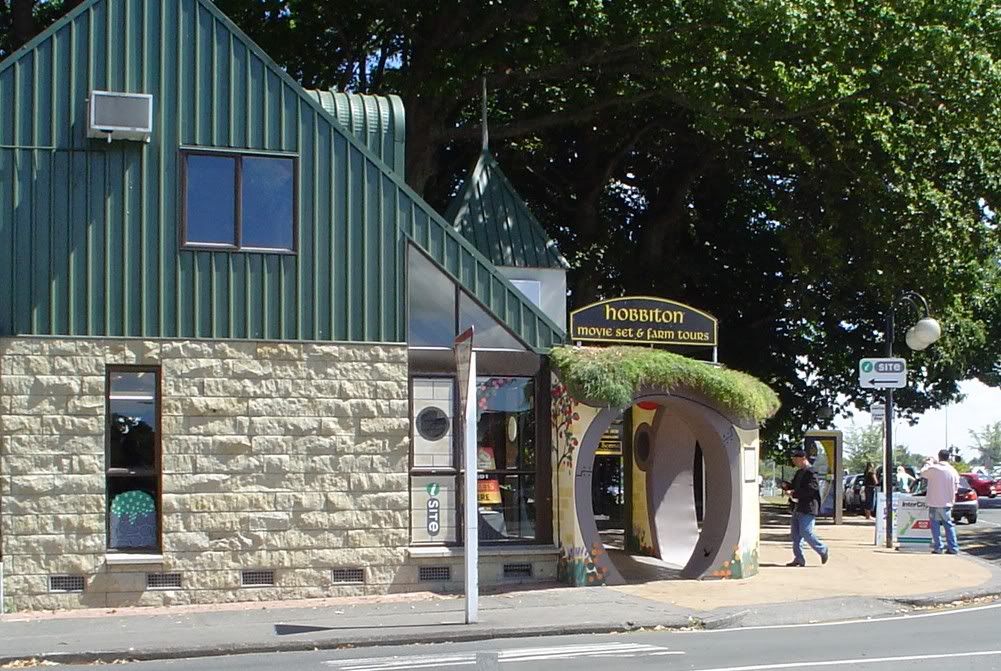 The tour was hosted by two girls and the bus was almost full. Hobbiton is just idyllic and I found this whole experience very emotional. It was also very exhausting – I didn't realise the climb to Bag End was so steep and at one point I didn't think I'd make it. Perhaps I should explain that I'm not very good on my feet – due to childhood problems and several operations I have very weak leg muscles and climbing up slopes or steps is difficult. But thankfully I made it. Here are a few pics of beautiful Hobbiton – we took loads more which is a good job as we didn't take our video camera. I was sure I'd read that you're not allowed to take videos but, as you might guess, there was someone using one. Damn!!

The entrance to hallowed ground!!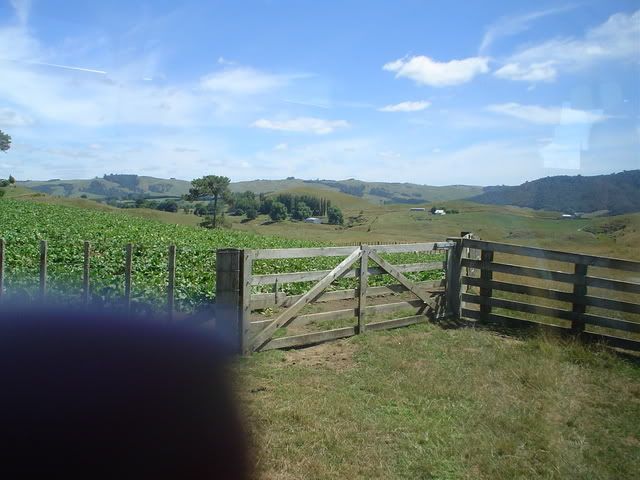 The Road goes ever on: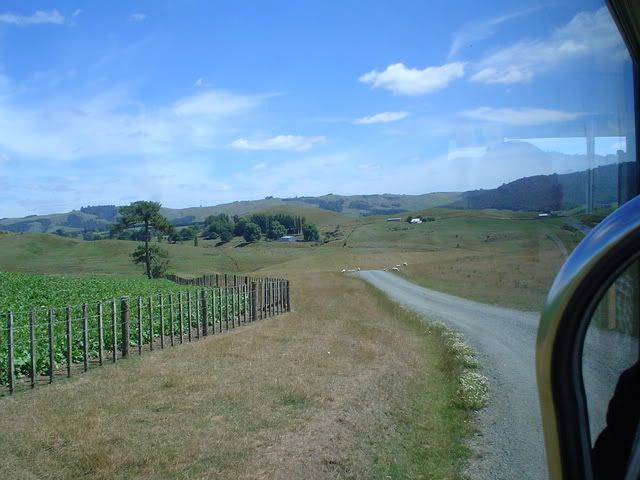 I would love to see this place in springtime. It was late summer when we were there and although there was still plenty of lovely greenery, some of it had turned brown – a problem they had to contend with during filming.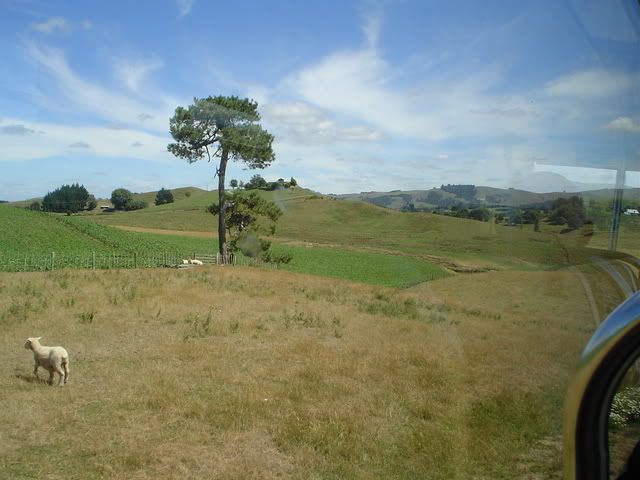 Some of those famous NZ sheep!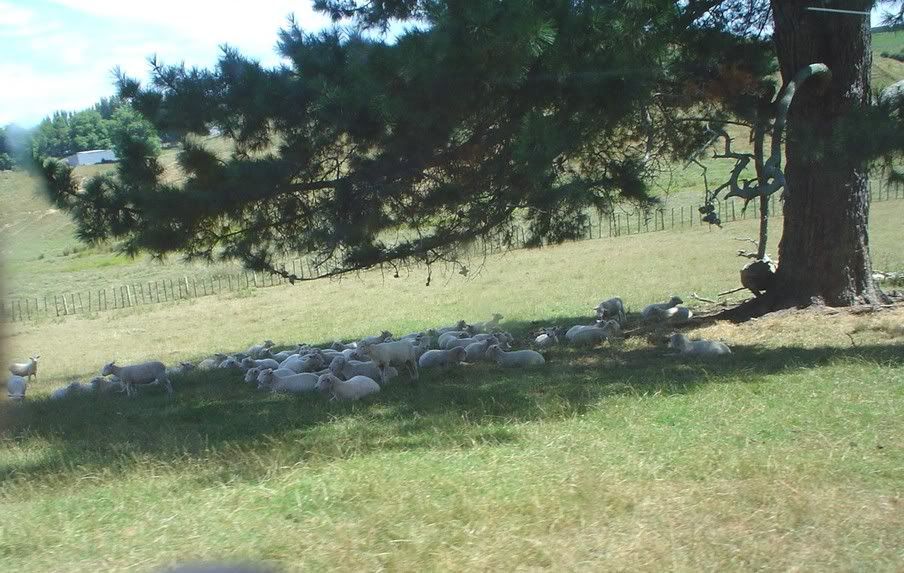 Some pics taken during filming: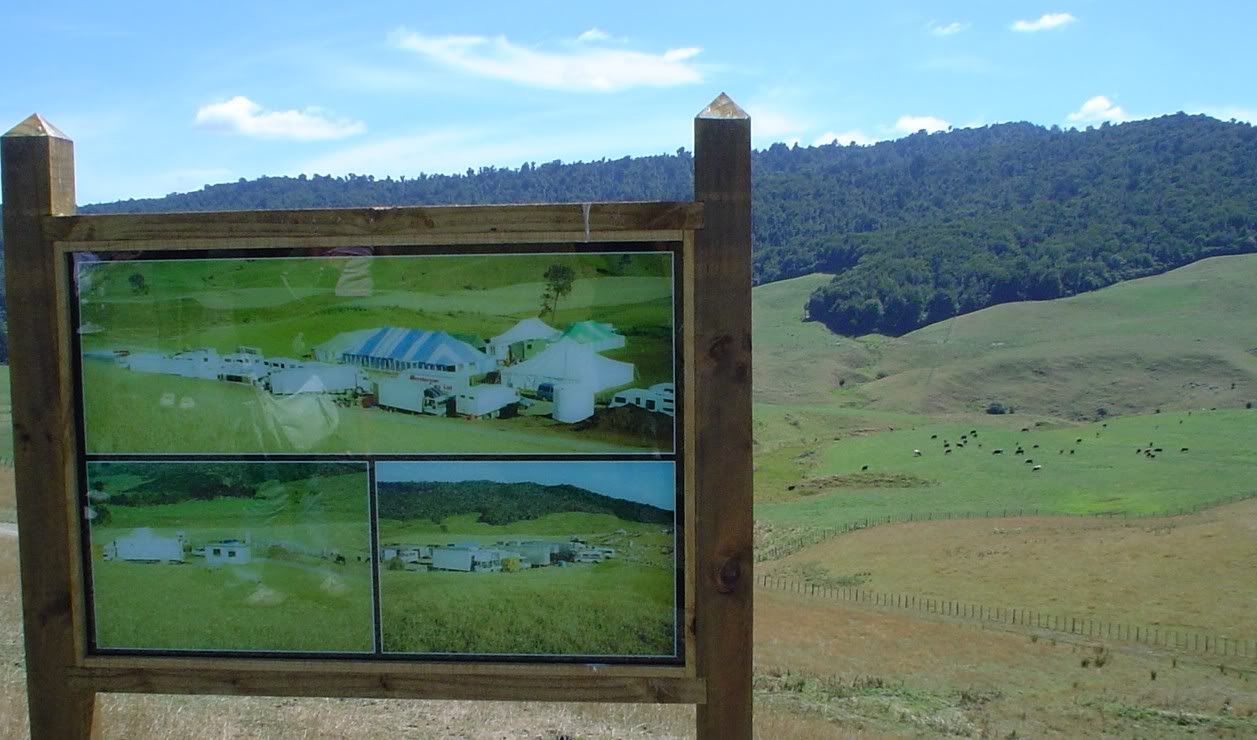 The films set still belongs to New Line btw - can't understand why they've never restored it to how it was, surely it would be in their own interest: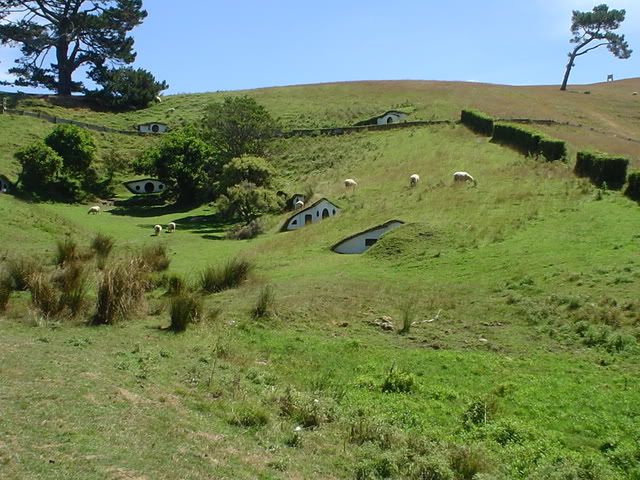 Don't know why I'm looking so serious!!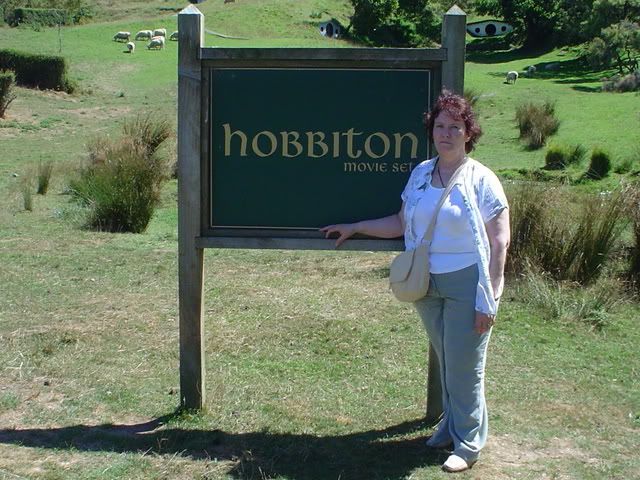 The Party Tree!!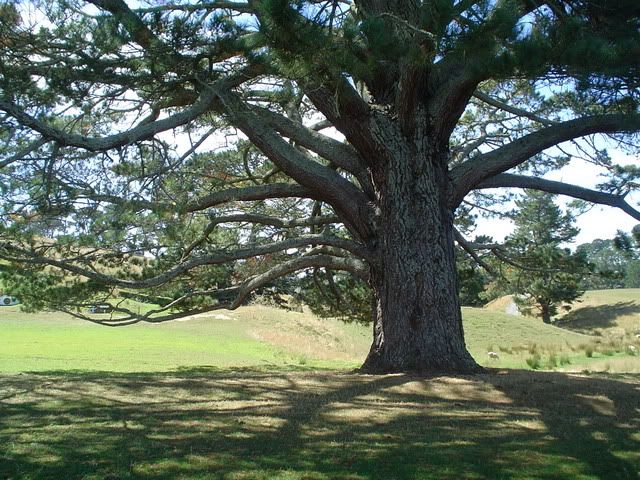 And there it is - beloved Bag End!!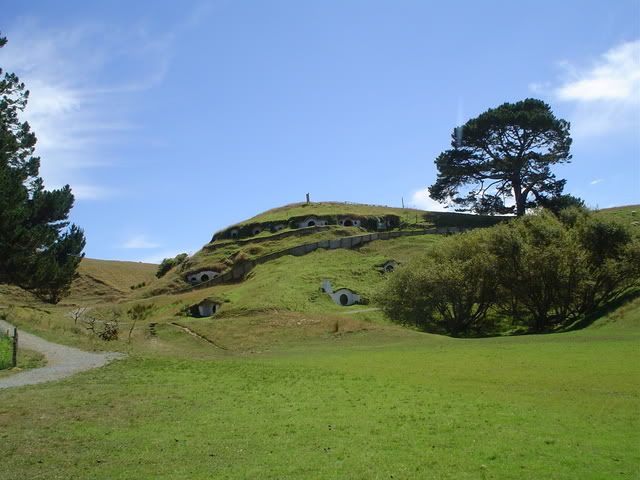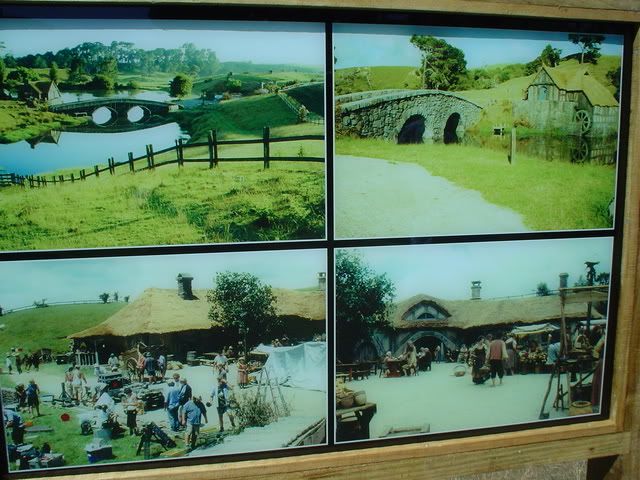 The bridge is gone now.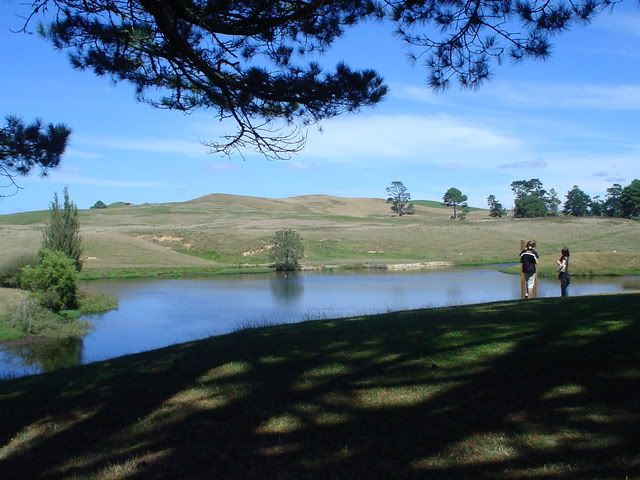 This was an amazing sight. There used to be a hobbit hole there but for some reason it was taken down and they planted all these wild flowers. I think it was the hobbit hole belonging to the grumpy couple who Frodo & Gandalf pass in the cart: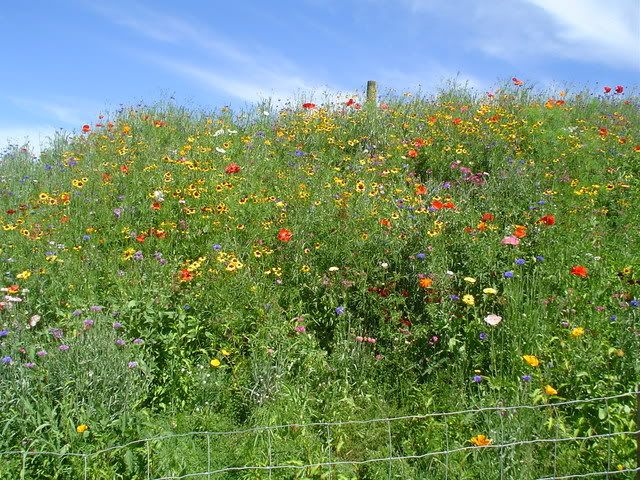 Entrance to Bag End: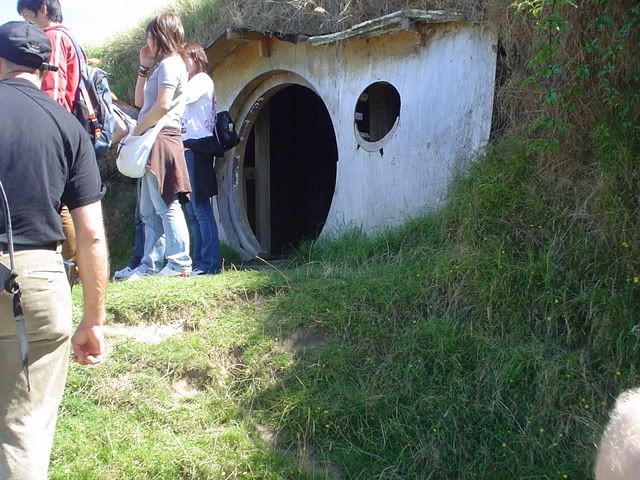 View from Bag End: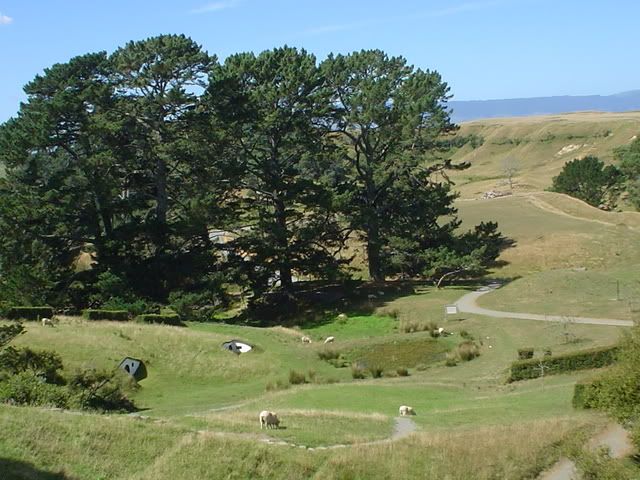 The most famous steps in the world. In my opinion, anyway!!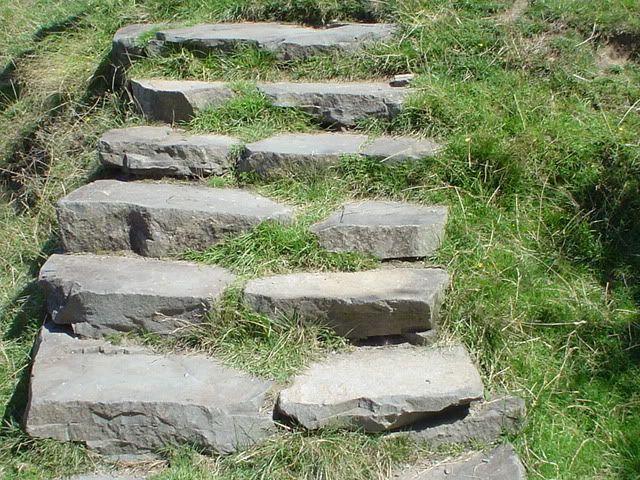 It doesn't really matter how many pics you take, you can't really convey the beauty and serenity of that place.



Glad to see Lij getting such good reviews for 'Sin City'. However, this is one I will NOT be going to see. Not my sort of film - I'm really not into violence and horror, too much of that in real life, IMO. And I'm very squeamish - when they say something is not suitable for those 'of a nervous disposition' - thats me!! I'm not sitting through all that just for 5 mins of Kevin - I'll wait for the dvd to come out. Then I can skip through & go straight to Lij - but I'll probably have to watch from behind the sofa with one eye covered:-)
comments: Leave a comment