| | |
| --- | --- |
| Current Music: | FOTR Soundtrack |
| Security: | |
| Time: | 10:54 pm |
| Current Mood: | exhausted |
HAPPY BIRTHDAY TO DUTCH EOWYN!
I'm sorry this is so late and your birthday is nearly over (I lost the entry once & had to start again) - but I hope you've had a lovely day.
It never occurred to me before that your birthday is also a very special anniversary for LOTR fans - four years ago tonight was the world premiere of FOTR here in the UK!! So, to celebrate two momentous occasions, I've put together a bit of a picspam of that event. Sorry the quality is so awful, there just don't seem to be too many good high-res pics around of that time, and most of these are either small, watermarked or not too clear. But anyway, for Dutch Eowyn & all LOTR fans -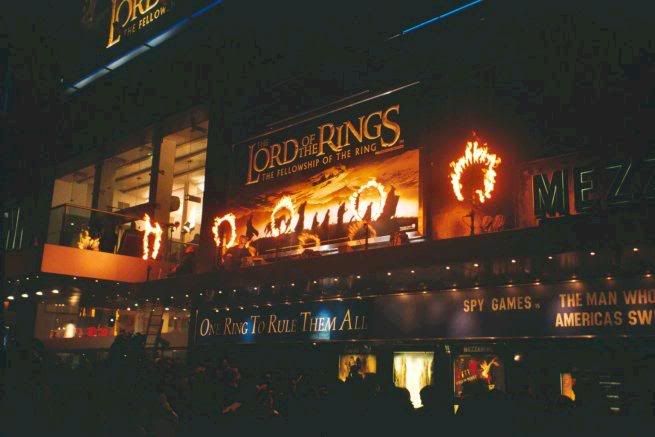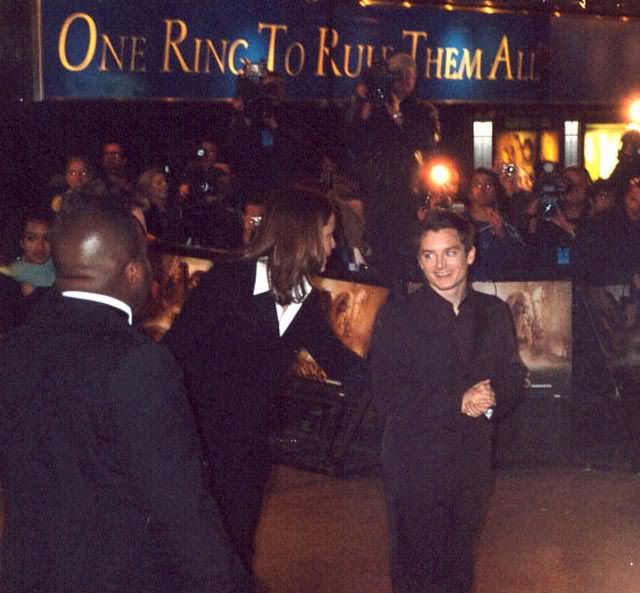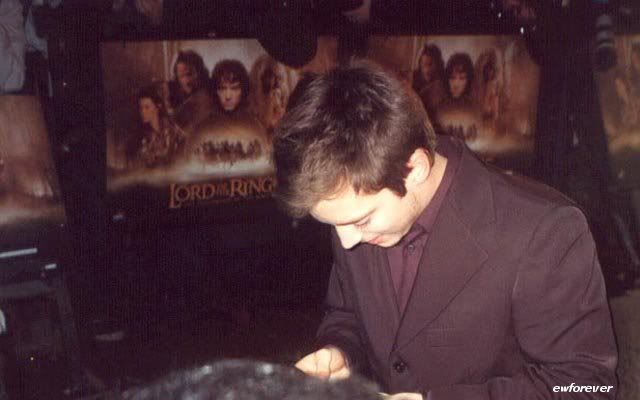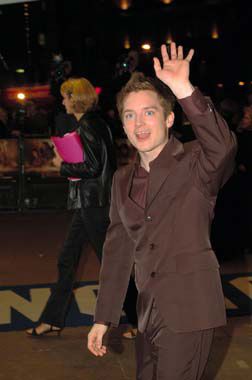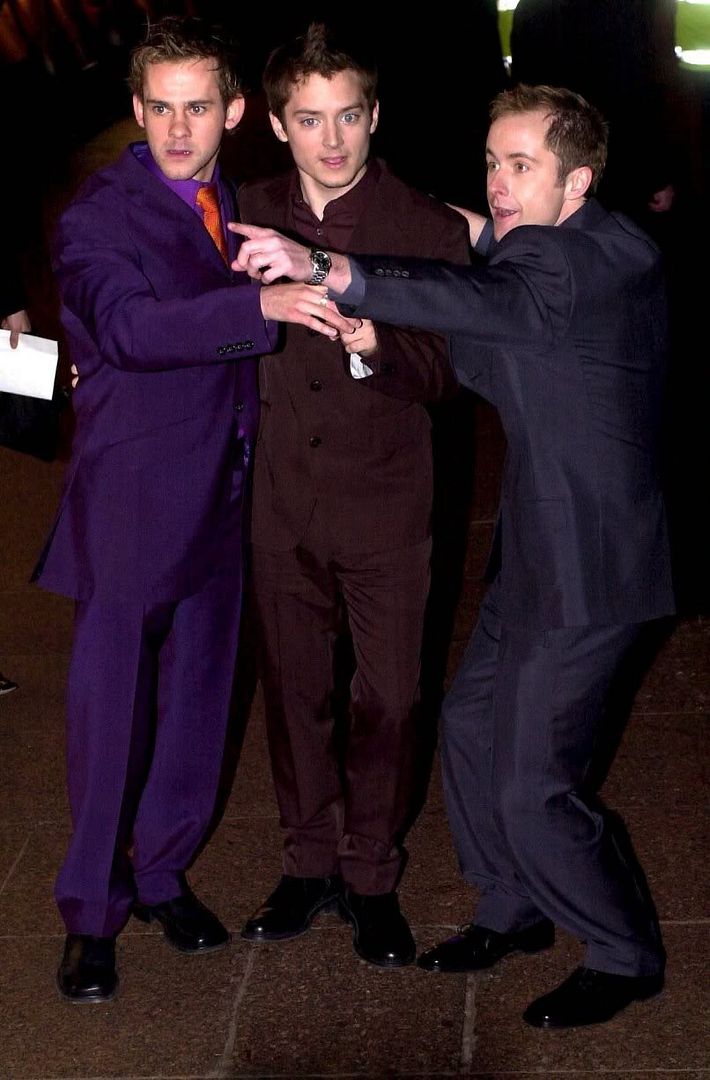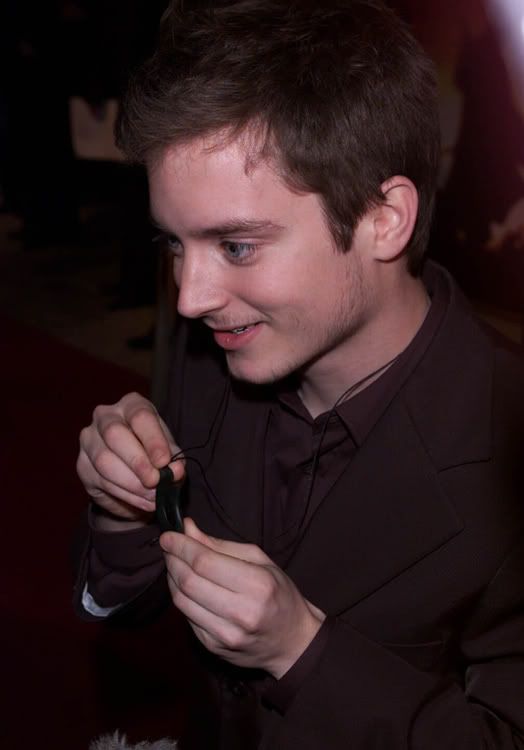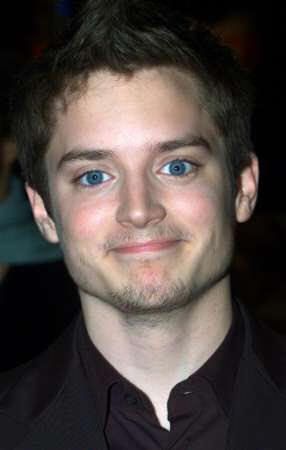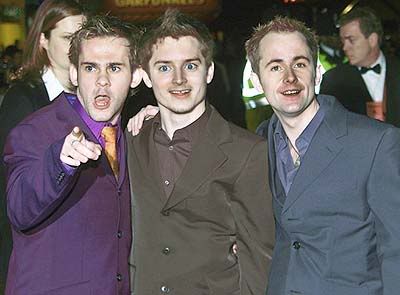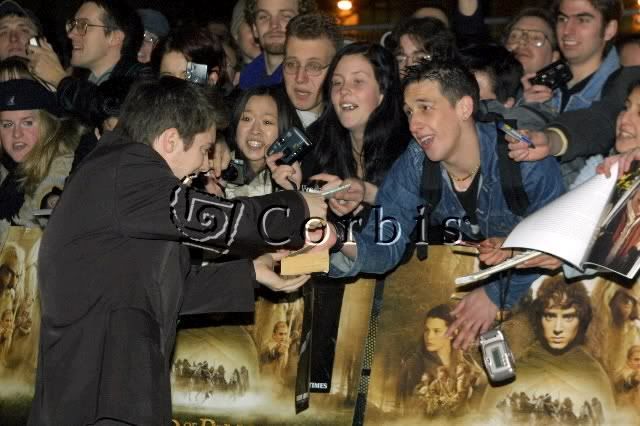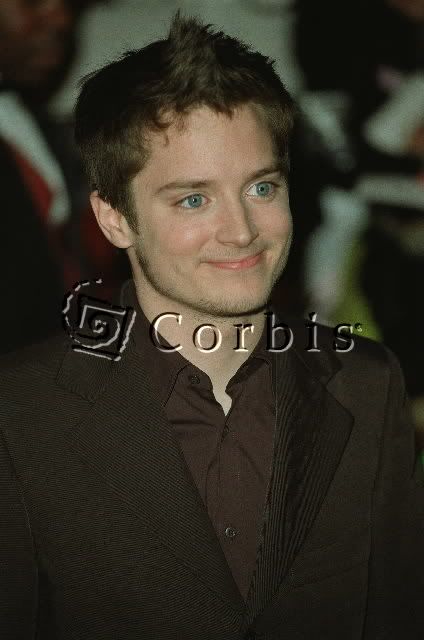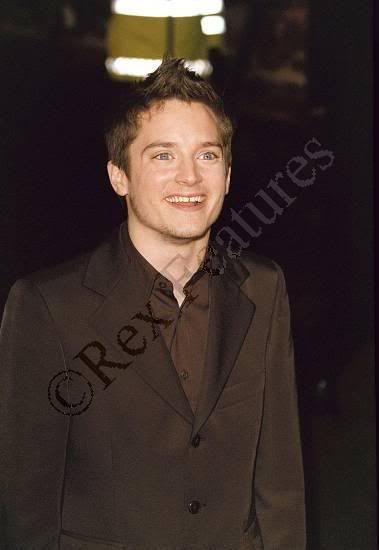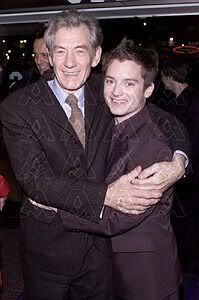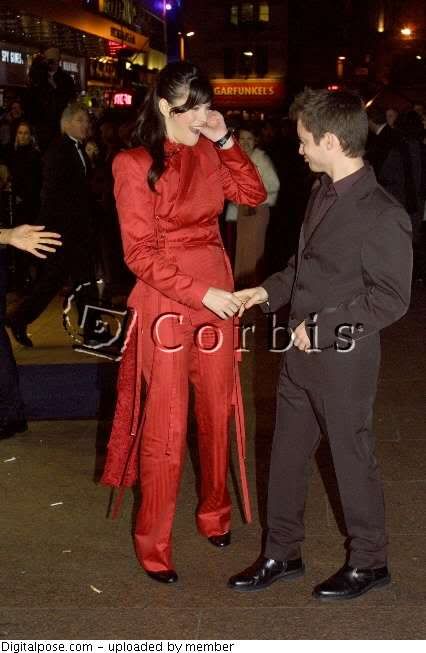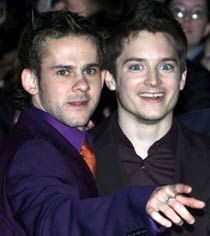 Who can ever forget Lij's famous Orli jump?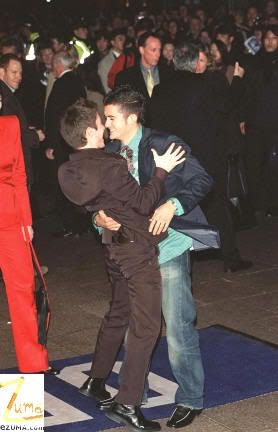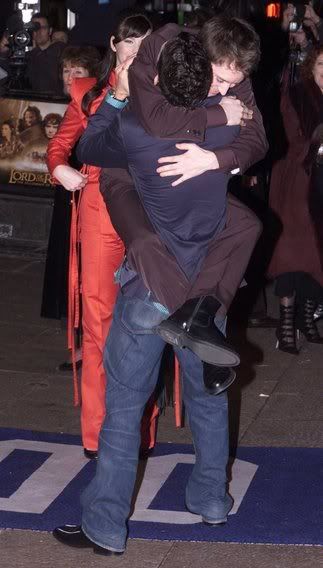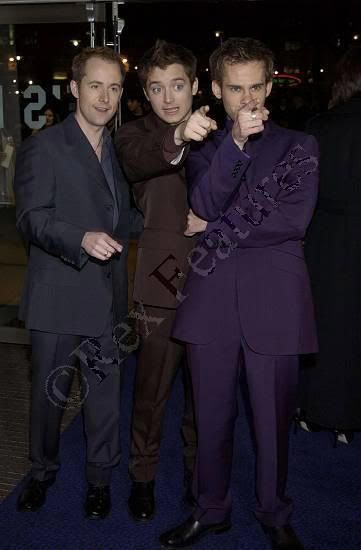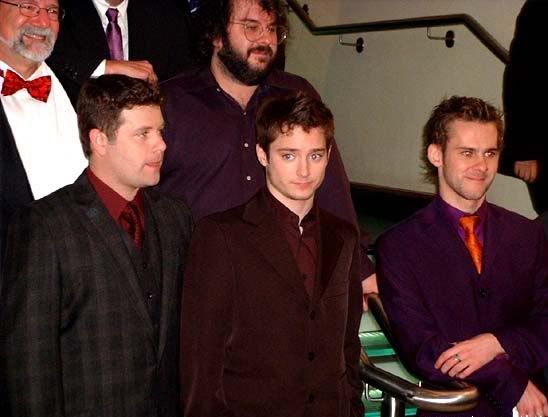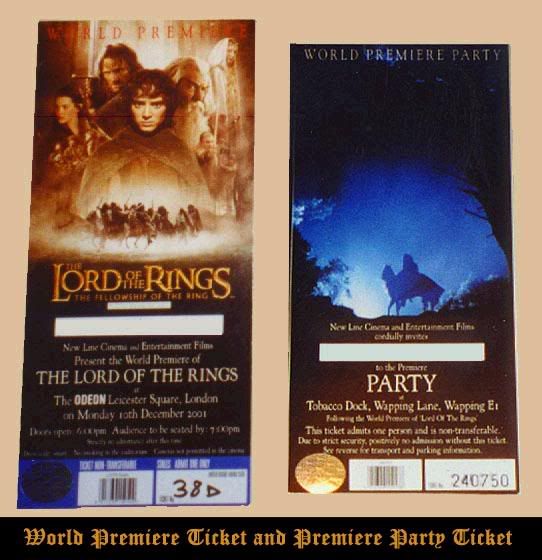 A hobbit's work is never done!! Elijah is interviewed by Jonathan Ross at the afterparty: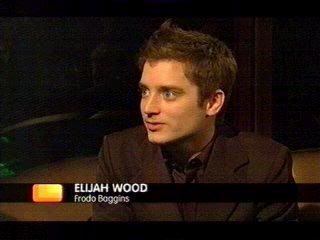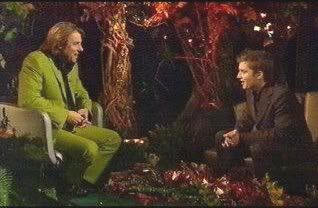 Is that Sharon Osbourne in the background?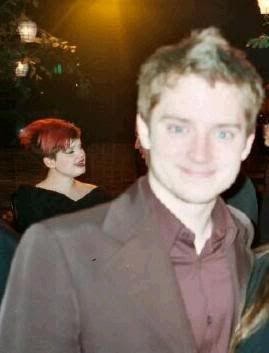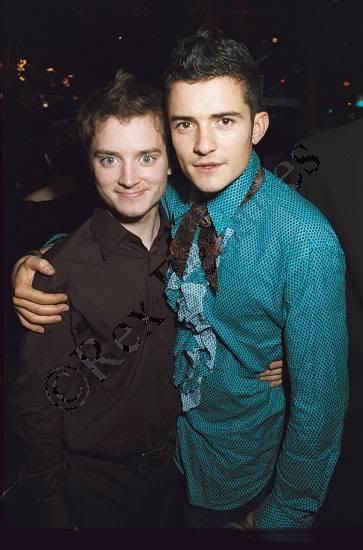 And to finish off, here's the one review to rule them all!!
Extract from Harry Knowles'(AICN)FOTR review:

"It is everything I ever hoped it would or could be...
I believe I have just had the most perfect film experience in my life. The one that I struggle so hard to have has happened effortlessly.
As the lights went dark in the theater and as my film mate Patch clutched my arm, I realized that I was very much afraid I was going to have a heart attack. My pulse was racing at a humming bird's rate. My breathing was erratic. And my arm was hurting, though that was attributed to Patch squeezing it like an empty beer can.
I've never been so awake, so aware, so excited, so thrilled or so conscious while watching a movie in my life. As the movie played I realized that I knew everyone in this movie. Each of those names, I know the faces to go with them. I know stories about them. I can shut my eyes and see them live.
As we first see Frodo under that tree, pipe[??] in mouth and reading that book, my pulse increased. I wasn't crying… I didn't even feel tears, instead there was a different feeling. A feeling that I don't know if I can wholly describe or not as I have no comparable feeling to join it to……

"That's when I looked at him and told him he would be perfect to play Frodo.
There he is. He is Frodo Baggins. After all these years, all this time, there is my friend. The guy I ate bar-b-que and screened 16mm films in the backyard with… And he is Frodo Baggins. Is this pride? Satisfaction? It just felt perfect, as if this was how things were meant to be. How they
should be. And you know. That memory is really quite old now. Elijah was literally just a kid then. Now he's Frodo…

I've never ever had complete and total unconditional love and the feeling of brotherhood that I feel for FELLOWSHIP OF THE RING. There is a strange calm and a wonderful warmth that comes with this…

Here. As they battled the Watcher in the Water. As Frodo's leg is snatched, as the various members of the Fellowship begin attacking it trying desperately to save Frodo… I'm right behind the camera. When Peter yelled CUT that day, I was off camera talking with Randall Cook, the effects guy in charge of the animation needed to bring that scene totally to life. I remember watching as the costume people put Sam's backpack with all those pots and pans onto Sean Astin. I remember Orlando Bloom coming over, grabbing me, having the Polaroid person snap an instamatic of him and me, and I remember playing with Gimli's axes, Legolas' bow, Frodo's Sting and Gandalf's staff……

"That's how I feel. I can't believe that's Elijah Wood up there. I can't believe that I'm watching that moment that I watched being filmed that day, and that this immense… awesome… incredible creature is where I was standing. As I'm typing this I have tears dripping over my pushed up cheeks because this is beautiful. The feeling I have of being there… That I'll be able to tell my nephew about. That I can tell people these stories as I get older…

What do I think of the finished product? The film. I'll tell you in 10 years. Because for the moment, I feel like this is the greatest thing I've ever seen. That I could just sit here and watch it play over and over and over again. The feeling in me right now is more vital than any film has ever given me. But was it the film alone?…
The reason I've been running so many reviews. Why I will continue, is I'm fascinated with others' experiences with seeing the movie. My father for example. Yesterday, while I was asleep, Tim League dropped by the house… on my birthday. Apparently there was a testing of the print that was showing today at the theater, and Tim dropped by on his way out to see it. I was asleep. Dad tried to wake me, but I apparently told him, "Leave me alone, it's my birthday… SLEEP!" and I allegedly didn't hear the words COME SEE FELLOWSHIP OF THE RING NOW!
Today was Dad's second time seeing the film. Upon walking out he proclaimed that all things considered, it was the best feature film he has seen in his 50 years of film going.
That shook me. Dad wasn't in New Zealand. In fact I remember him being quite pissed that he wasn't going. Patch, she's barely able to walk. Quint looks like he's a heroin addict. The film was knocking people's teeth out. They are all enthusing about the film.
Me, I've had a very personal reaction. It is the realization of everything that I've said I was hoping this would be. It is an uncompromisingly perfect telling of a fantasy tale aimed directly at the intended audience with 0% pandering, told by a team of artists helmed by a director of singular
vision inspired by the God's of old. He wasn't setting out to "SHOW LUCAS HOW TO MAKE A MOVIE!" He set out to make the best movie he could make. To do it right as he saw it.

This is a movie that straddles the fence between great popcorn movies and great movies and important movies and cinema. It doesn't waffle back and forth, it is simply all those things at all times.
The screening today was attended by AICN's Austin Spy Branch of Quint, Father Geek, RoboGeek, El Cosmico, Perfect Tommy, Dorothy Parker, Massawyrm, Patch and myself. 9 reviewers to match the 9 of the film.

There was not a single negative review in the mix. They are each bringing their own experiences or lacks of experiences to their reviews. They range from being in High School to being College Drop Outs to being Graduates to Intellectuals and so on. Male, Female, Yuppie, Hippie, Student, Loafer, Video Store Clerk, Artist, Screenwriter and a Computer Technician. Some have read the book, some have never touched it. Some have met young Frodo Baggins, most have not.
They all love film……
Me, I ponder how many times I will watch this film in the coming years. I know right now that I love it. That I love it more than I've ever loved a film. I know that I feel protective of it, that I cherish it deep in my heart. I know that I am evangelical about the movie. I know that the movie makes me feel better than 3 hours of prime copulation in a warm waterbed of delight. I know the movie fits me like a fork and a spoon and a knife…

Peter Jackson has made a film that at the very least is for me. I will not presume to tell you that this is your favorite movie, I do not know you, your heart or your loves. I know mine, and I love this film. I hope you do as well. ~Harry Knowles AICN

Wow! Harry loves the film almost as much as I do!!!
comments: Leave a comment