| | |
| --- | --- |
| Current Music: | Someday We'll Be Together ~ Diana Ross & The Supremes |
| Security: | |
| Time: | 08:19 pm |
| Current Mood: | contemplative |
Ok, I know the New Year has now begun but I don't think its too late to wish everyone a wonderful 2006 - good health, happiness & everything you wish for:)
The tree, the cards & decorations are now put away for another year. I always do this on New Years Day because - well, after New Years Eve thats it really, its over. But it only seems 5 minutes since we were putting them all up. It all goes so quickly.
I wonder if these three are together again this New Year - 2002/03 it was Penrith, last year it was Hawaii but I can't for the life of me remember where they went for 2003/04 - I'm almost certain they went somewhere together - can anyone remember?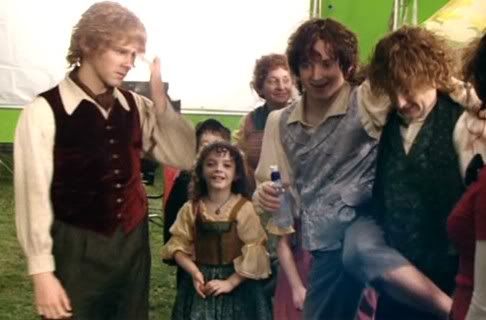 Wherever they are, I hope they're having lots of hobbity fun together!!
comments: Leave a comment