| | |
| --- | --- |
| Current Music: | Going Home ~ Mary Fahl |
| Security: | |
| Time: | 12:01 am |
| Current Mood: | nostalgic |
Much as it would love to, I am not going to let this beast of a computer prevent me from posting at least one Frodo pic on my fourth anniversary!! Yes, my dear LJ friends - four years ago this very night I paid a visit to the cinema which would change my life in ways I could never have imagined. My first ever viewing of FOTR. I wanted to post a big spam in honour of this event, but alas my computer troubles have made this impossible - if I don't post something now it will be too late. So here is beautiful, firelit Frodo - I can't believe there was ever a time when I didn't know him ...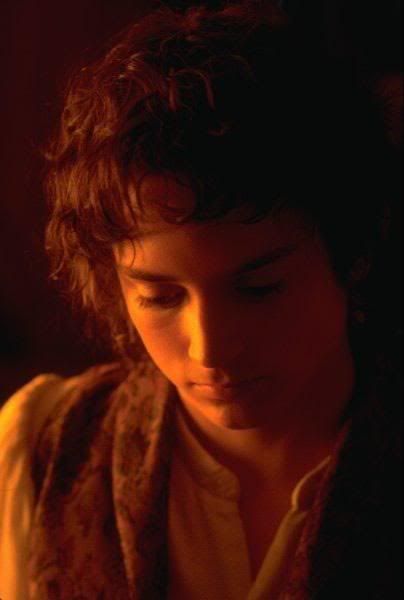 I typed out a long whining rant about my pc to put behind a cut here but it must have known and plotted with AOL for me to lose it.
comments: Leave a comment