| | |
| --- | --- |
| Current Music: | Boulder to Birmingham ~ Emmylou Harris |
| Security: | |
| Time: | 10:59 pm |
| Current Mood: | hyper |
I've been reading so many differing reactions to the pics of Elijah in Cannes. I've decided it doesn't really matter that much what he does to himself - he always looks bloody gorgeous!! Even with a tattooed, bald head, or lots of face fuzz - I can still see the Lij loveliness shining through - and as someone else remarked (can't remember who, sorry) he can't disguise those eyes (except when he wears shades!!). They are still those exact same eyes that bored into my soul that very first time I saw them - as Frodo leapt up from under the tree at the sound of Gandalf. I can understand why he wants to look older - he's been teased mercilessly about his youthful appearance and can't see this as the actual blessing it is. I do think he looks good with the beard, quite distinguished in fact - but he's only 25, there are plenty of years ahead to look distinguished, he doesn't need to do that yet. But if I could choose, I would always have him completely clean-shaven. His features are too beautiful to hide. The beard hides the lovely cleft in his chin, and the moustache encroaches onto that sensuous top lip. I have a thing about his top lip - when his face is in repose, not smiling, it is just - erotic is the only word that comes to mind. To demonstrate, I'm posting one of my favourite pics of Lij as himself, I find it mesmerising. I've had to scan it from the LOTR fan club mag 'cos the online versions aren't too good, and this scan doesn't really do justice to the pic, which in the mag is perfection.
annwyn55
- I know you were feeling the need for pics like this yesterday - hope you enjoy. Keep scrolling down -I've posted two close-up scans - couldn't decide which one to post - plus a full-length version.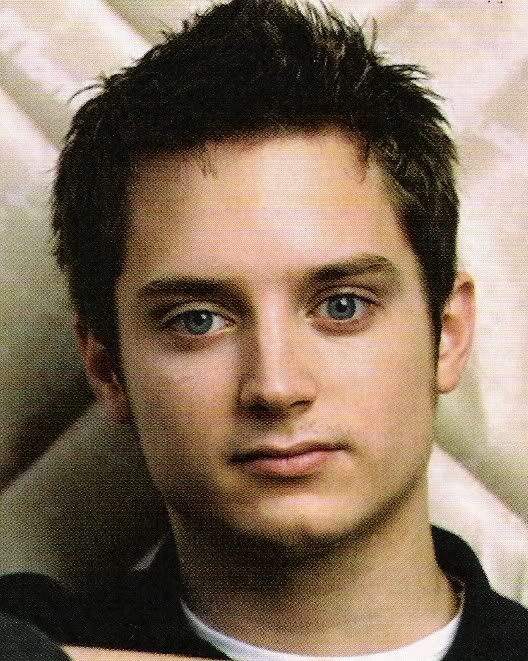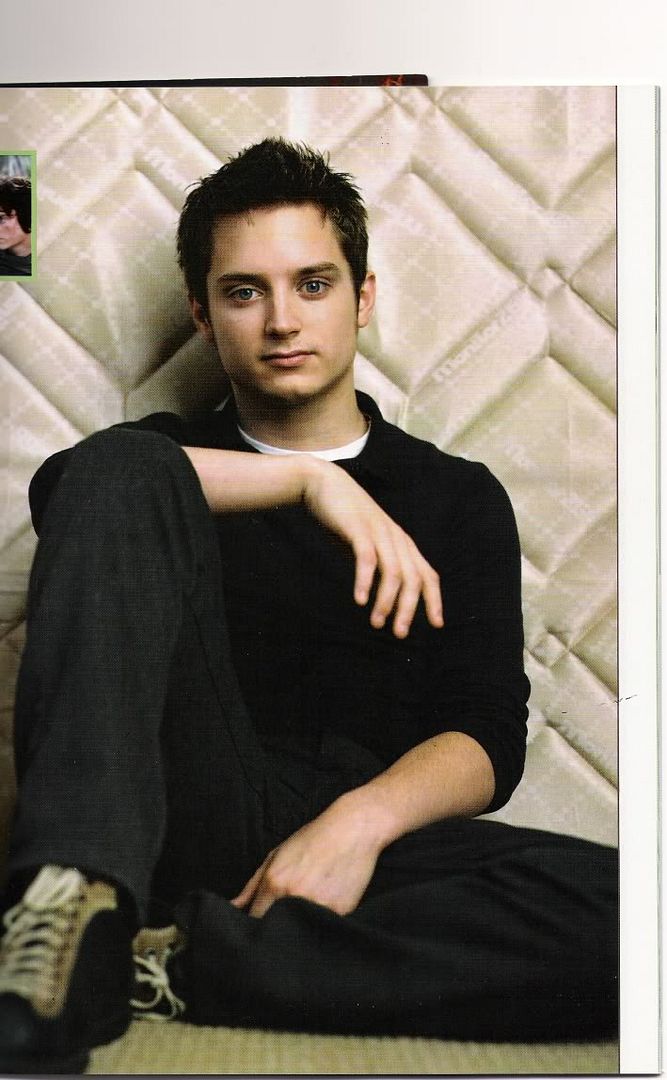 It's a long time since I've listened to Emmylou - and this one I'm playing is probably my favourite. With that pic of Lij & this song playing - I'm covered in goosebumps:)
comments: Leave a comment