| | |
| --- | --- |
| Tags: | a journey with frodo |
| Current Music: | FOTR Soundtrack |
| Security: | |
| Subject: | ELIJAH WOOD'S JOURNEY WITH FRODO - CHAPTER ONE - 'BEGINNINGS' |
| Time: | 09:10 pm |
| Current Mood: | nostalgic |
I love following Elijah's career. I love to watch all the movies he's made, both as a child & an adult, and to speculate about future roles. When he has a new film due for release, I'm ridiculously excited. But ... it is always to Frodo that I return. The fact is, I will never get over The Lord of the Rings. And I will be in love with Elijah's Frodo Baggins forever. I think I'm addicted to him - can't go a day without my Frodo fix!! If this means that I'm stuck in some sort of LOTR time warp, then so be it. I'm so fascinated by Elijah's experience in becoming Frodo - this 18 year old landing the role that would transform his life and travelling half-way round the world to shoulder this enormous responsibility. I love the fact that he treasures that experience so much, that he never tires of being asked about Frodo because "Frodo has given me so much". One of my favourite Elijah quotes on this subject was this one from a small press conference in Dec 2003:
Press:
"The majority of this group would call this the greatest trilogy ever made. Do you have any sense of "How will I surpass this?"
Wood:
"I don't really want to surpass it. It was its own experience. I would hate to surpass it, to try to do something better than that. I think that means I wouldn't have appreciated it enough. It will endure in my mind and my heart for the rest of my life."
I'm going to take a trip back in time here on my LJ, back to the beginning of this amazing story - I hope some of you will enjoy the journey with me:)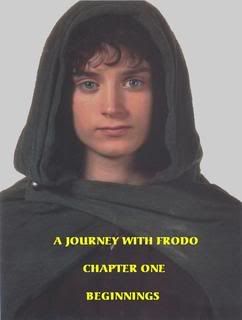 Chapter 1 - Beginnings:
The first hint of Elijah's journey to come was in 1998 when he was filming 'The Faculty' in Texas – Harry Knowles, of 'Ain't It Cool News' fame, who had a small role in 'The Faculty', told him that Peter Jackson might be making a film of 'Lord of the Rings':
"I remember, I was sitting on the steps of THE FACULTY's set where Elijah is going to be running from Robert Patrick. There was a break in shooting, because as Robert was running with the steadi-cam, he slipped and fell and they were checking all the equipment out. Elijah joined me on the steps and asked how things were going. It was mid-afternoon and I told him that I had spoken on the phone with Peter Jackson that day. That Peter was going to try and make THE LORD OF THE RINGS. Elijah had never read that book, but he had read the Hobbit, and loved that. That's when I looked at him and told him he would be perfect to play Frodo."
(Harry Knowles ~ Ain't It Cool News)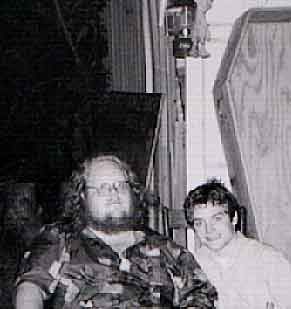 "And one day he came up to me, and he was like, "Dude, they're making 'Lord of the Rings' as a feature. You gotta play Frodo!" And the news was really exciting, but they weren't casting for it at that point. It was just kind of in the news. I first heard about it from him, [but] I actually wasn't approached to audition for it until nearly a year later. My agent called me and said, "Look, they're casting 'Lord of the Rings'; Peter Jackson is gonna direct it, and you should go in and put yourself on tape." [But] the idea of putting myself on tape in a casting office wasn't particularly attractive to me, mainly because I wanted to try to convey my passion for the project and for the role, and going into the casting office against a white background and being put on tape did not seem at all conducive to what I wanted to portray. So I [decided to do] my own tape, which I'd never done before, but I figured that this project deserved my own interpretation and my full attention. So I got a voice coach and worked on my accent for a little while, and then a few friends of mine got together and we went up to the Hollywood Hills after getting some costumes at Western Costume, and we shot the scenes like you would a film, [with] various angles and things. And we went that night to the Miramax offices and borrowed their Avid machine and edited it together, and the next day I brought the video into the casting office and I kind of let it go, just knowing that I'd put my best foot forward in terms of getting the role, and I would see what happened. And it all went from there."
(Box Office)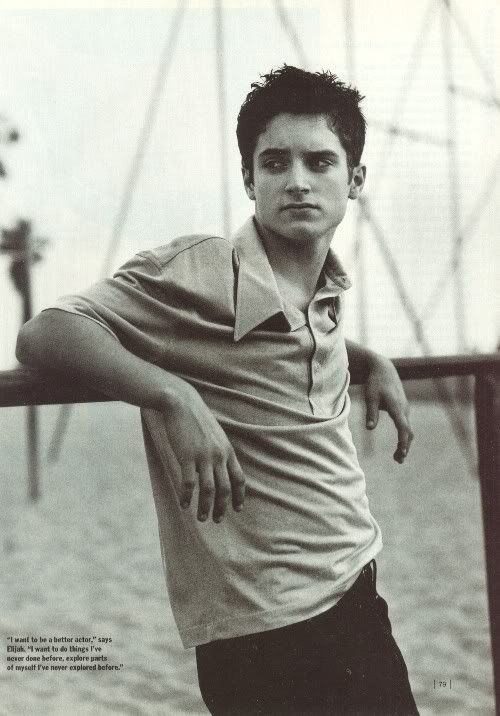 This was the job that Elijah – and a few hundred other hopefuls – was applying for:
Official Casting Description:
FRODO BAGGINS : A Hobbit.18-24 years old. Male.5'4" – 5'9", normal build. Fine featured and good looking, Frodo is a natural leader. He is intelligent and carefree with a roguish sense of humor and a disarmingly boyish charm. Frodo lives in the shadow of his famous adventurer uncle, Bilbo, and longs to have his own adventures beyond the bounds of the Shire. However, when confronted with the terrors of the real world Frodo starts to doubt his own abilities. It is a testament to his courage and heart that, despite his misgivings and fears, he volunteers to take the Ring to Mordor. Frodo's struggle with the malicious influence of the Ring pushes him to the brink of paranoia and madness. By the end of his journey Frodo is hanging by a thread, his strength almost gone, his carefree spirit broken. The Frodo who returns to the Shire is humble, quiet, haunted. Of all the characters in the story, Frodo has the most profound journey …
LEAD ROLE. APPEARS IN PART ONE, PART TWO AND PART THREE.
ACCENT: BRITISH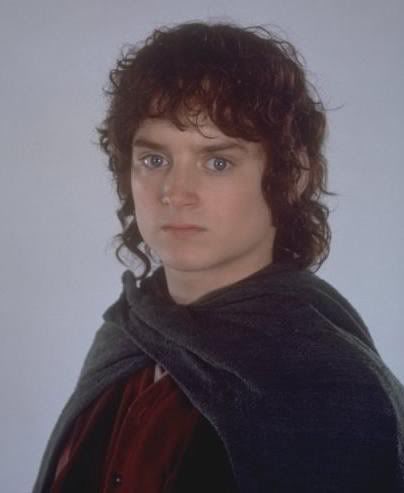 Elijah told the LOTR Fan Club Mag that, as well as hiring a hobbit costume for his video, he also hired some orc armour.
"I brought the tape into the casting office the next day and waited a month or more before I heard anything solid. Then I heard Pete loved it and wanted to meet with me."
(LOTR Fan Club Mag.)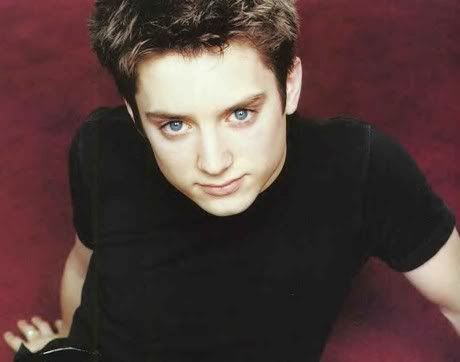 Q: "What was your first meeting like with Peter Jackson?"
"I met Peter after he had seen my audition tape. I auditioned prior to meeting him and I was so set on meeting him, initially, because I just wanted to talk to him and sit down. I read first and then he came to Los Angeles and I got to read for him again, for him personally, and I met Fran and Peter and that was just incredible. I had been waiting for that for a while. I mean, I'm a fan of his work. Heavenly Creatures is one of my favorite films. So I was thrilled in a geeky sort of way, you know. And it was just wonderful. I found him to be really sweet and lovely, both of them. And talking to him about the movie was just wonderful. I mean, he's so , so passionate about the project and he's been working on it for almost three years now. So, really, its kind of in his blood, you know. And I remember the moment I met him. After I read for him, he actually showed me a lot of the drawings and sketches and pictures of locations to kind of give me an idea of what the vision of the film was and where he was going with it."
(On-set interview ~ lordoftherings.net)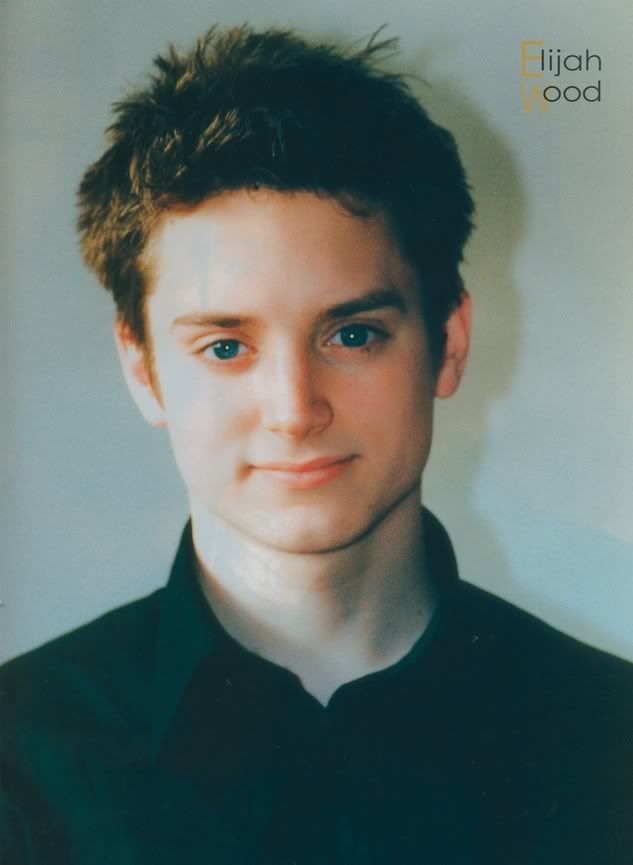 And before long the rumours began:
"Casting Rumors on LORD OF THE RINGS : Ain't It Cool News 4 May 1999
'Well, today I've heard from 3 different sources that an offer has been made to ELIJAH WOOD to play Frodo in the three LORD OF THE RINGS movies that Peter Jackson will begin shooting at the end of the summer. Now, I know for a fact that Elijah read for the part, and before that I knew he was looking at the 3 scripts, and before that... Between this and the story over at Cinescape it sounds like the casting process might be at that point where final decisions are being made'."
How I wish I'd been in at the very start of all this but this was back in my pre-LOTR life – it feels strange to me now, to think at that time I was completely unaware!!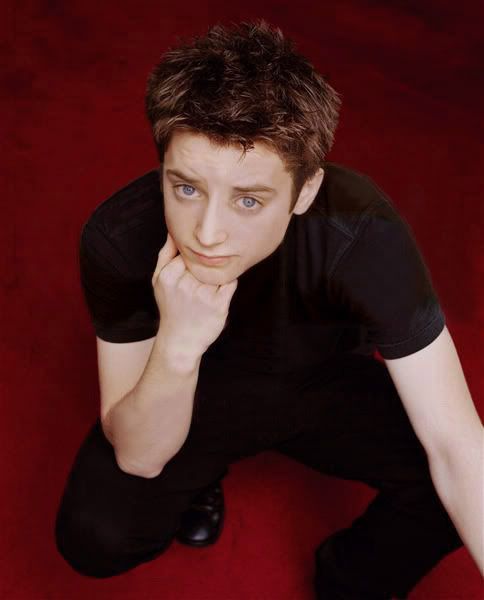 On an evening in July 1999, Elijah received the phone call that would transform his life. First, his agent called and told him to prepare for an important call. And then it came, one of PJ's assistants … "would you please hold the line for a call from Peter Jackson …" Many years later, at a q&a session in London, Elijah would tell us about his feelings when PJ asked him "Would you like to come to New Zealand?" He described itas a mixture of relief, fear and joy.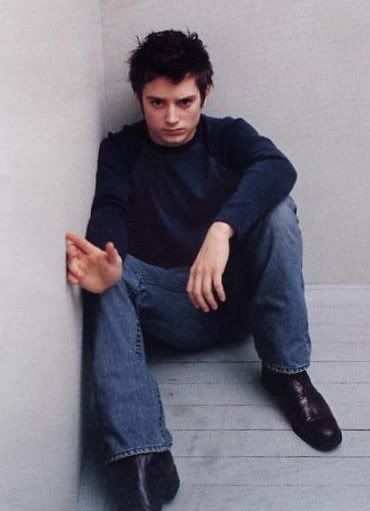 "It was really cool. But I left the office not knowing if I'd gotten the part or not. I waited another month, and then I got a phone call from Peter Jackson asking me if I wanted to come to New Zealand and be Frodo"
~ (LOTR Fan Club Mag)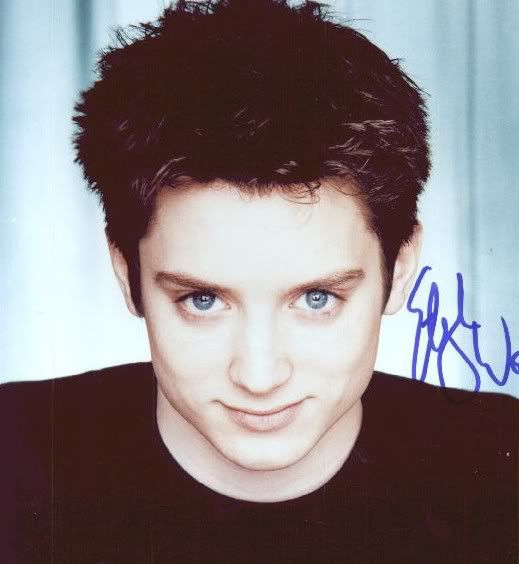 On 8 July 1999 it was officially announced that Elijah would be Frodo. Obviously, all the LOTR and movie internet sites were buzzing with the news:
"OFFICIAL FRODO PRESS RELEASE!
Tehanu picked this up from Sian Clement, Peter Jacksons' publicist! It's the official press release announcing Elijah Wood as Frodo! Read on!
FOR IMMEDIATE RELEASE July 10, 1999
ELIJAH WOOD IS FIRST TO JOIN CAST OF J.R.R. TOLKIEN'S "THE LORD OF THE RINGS"FOR NEW LINE CINEMA AND DIRECTOR PETERJACKSON
(Los Angeles, July 7, 1999) - Elijah Wood has been cast in the lead role of New Line Cinema's live action, special effects-packed trilogy of films based on J.R.R. Tolkien's internationally renowned fantasy novel The Lord of the Rings, it was jointly announced today by director Peter Jackson, Michael De Luca, President and Chief Operating Officer of New Line Productions, and Mark Ordesky, President of Fine Line Features.
In joining the cast, Wood has committed to a project of unparalleled size and scope. Production on the highly anticipated serial is expected to begin by early October and principal photography will last more than a year, according to Jackson, who also serves as co-writer and co-producer of the fabled franchise.
The three Lord of the Rings films, beginning with The Fellowship of the Rings, will be produced consecutively and shot on location in New Zealand. Jackson, Fran Walsh, Philippa Boyens and Stephen Sinclair have completed their script for Part One: The Fellowship of the Rings and additional casting is currently underway.
"In casting this critical role, we knew we had to find an actor of great depth of range to take an audience on a journey through three movies," Jackson said. "While we looked at many good actors, it was clear from the moment that we met Elijah that we had found Frodo Baggins. He has an enormous natural ability to draw an audience into a story and the dramatic depth to hold them there."
Set in a mythic pre-history, The Lord of the Rings tells the saga of a desperate battle against encroaching evil - a perilous quest to save humanity which falls upon the shoulders of young Frodo Baggins (Woods), who has inherited a seemingly innocent magic ring from his elderly cousin Bilbo.
Frodo soon learns that the ring's original maker, the Dark Lord Sauron, is desperately seeking it - for it is a ring of great evil which will enable Sauron to enslave the people of this land known as Middle Earth. A hurriedly assembled fellowship of wizard, elf, dwarf and men accompany Frodo and his friends on a harrowing mission across Middle Earth in an attempt to destroy the ring by casting it into the volcanic fires in the Crack of Doom. Against them rages the monstrous power of Sauron, whose sinister emissaries ruthlessly pursue Frodo and his companions, while the omnipotent power of the ring attempts to corrupt the fellowship from within.
Currently at work on Pontus Lowenhielm and Patrik Von Krusenstjerna's Shiny New Enemies, with Salma Hayek and Jeff Goldblum,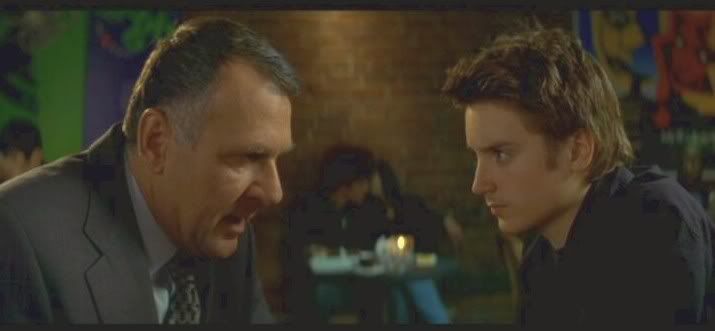 Wood will next be seen in James Toback's Black and White, a largely improvised look at the underground hip hop culture through the eyes of a film documentary crew.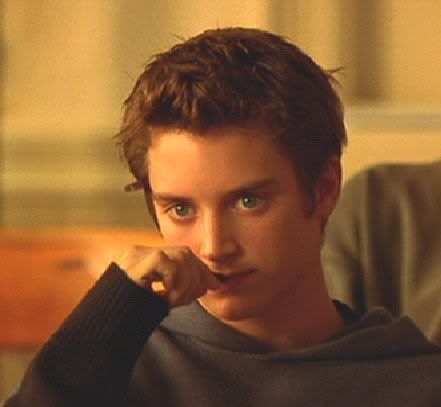 He also lends his voice as 'Tom Thumb' in the upcoming animated feature The Adventures of Tom Thumb and Thumbelina.
Wood has been seen recently in The Faculty, Deep Impact, and The Ice Storm. His film credits also include Flipper, The War, North, The Good Son, Huck Finn, Forever Young, Paradise, Radio Flyer, Avalon, and Internal Affairs.
On television, Wood was most recently seen on ABC in Tony Bill's "Oliver Twist" as the 'Artful Dodger.'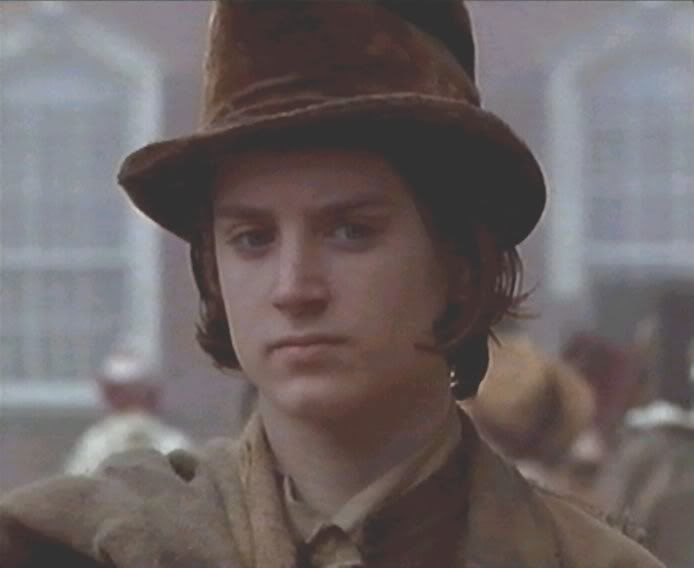 Other television credits include the NBC telefilm "Dayo," and the CBS movie "Child in the Night."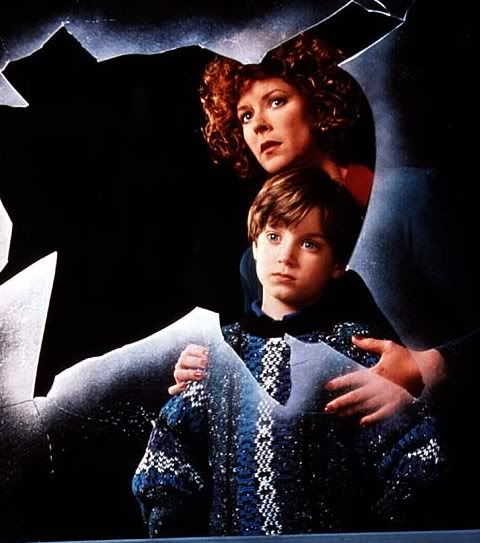 Wood was named 1994's Young Star of the Year by NATO/ShowEast following his performance in The War.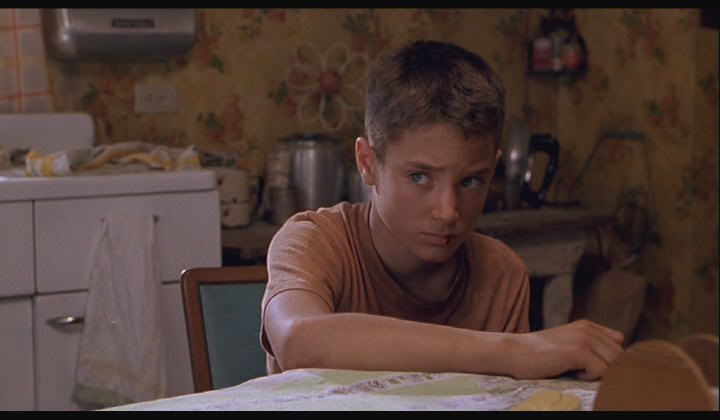 New Line picked-up the rights to Lord of the Rings from Miramax Films last August. Miramax co-chairmen Bob and Harvey Weinstein serve as executive producers of the films along with Saul Zaentz. New Line's Senior Vice President of Business Affairs Suzanne Rosencrans negotiated the deal on behalf of the studio. Representing Wood is the William Morris Agency and lawyer Craig Emanuel of Loeb & Loeb.
Founded in 1967, New Line Cinema is the entertainment industry's leading independent producer and distributor of theatrical motion pictures. New Line licenses its films to ancillary markets including cable and broadcast television as well as to international venues. The company, which is a subsidiary of Time Warner Inc., operates several divisions including in-house theatrical distribution, marketing, home video, television,acquisitions, production, licensing and merchandising units." (theonering.net)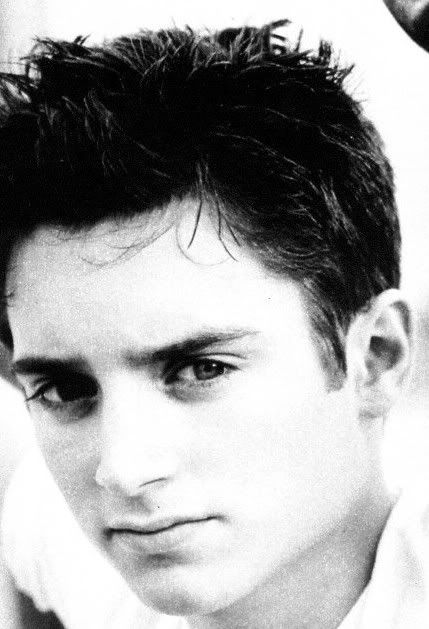 "He said 'Are you prepared to give away more than a year of your life for this?' I told him 'Absolutely, to be able to take a journey like this would be amazing.' A week later, at the beginning of July 1999, Jackson offered him the part. 'I was overwhelmed', admits Wood. 'Just ecstatic. I couldn't really speak. My sister was running through the house screaming. It was a great day."
~ (The Sunday Times)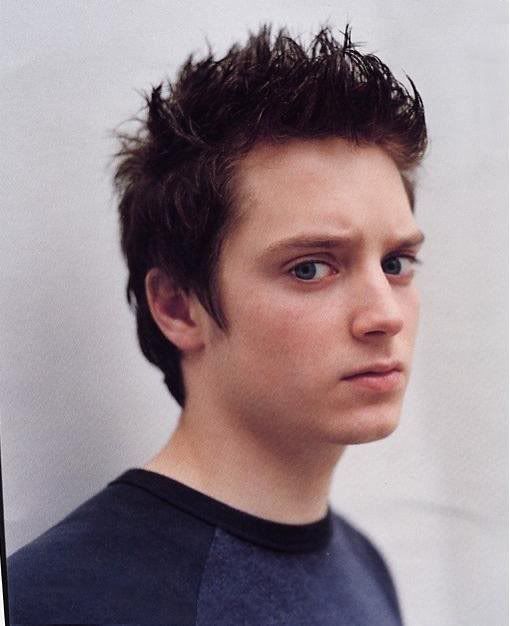 "Did you have any trepidation about committing so much time – and so much of your career – to this project?
'No, I was just really excited. When I met with Pete, he said "Are you ready to make a commitment like this, to go live in New Zealand for over a year with all of us, making three pictures? And I said "Absolutely!"I had no hesitation. The idea of living in New Zealand, for one, was incredible. But it was also the idea of taking this journey with everyone involved. We were all going to take a journey that would mirror the journey of the characters in the book. It takes place over a similar amount of time [as the shooting], and I knew the kinds of struggles we could go through would not be dissimilar to those of the book. So in some ways, we were going to New Zealand to live out the story, and live out the journey."
~ (LOTR Fan Club Mag)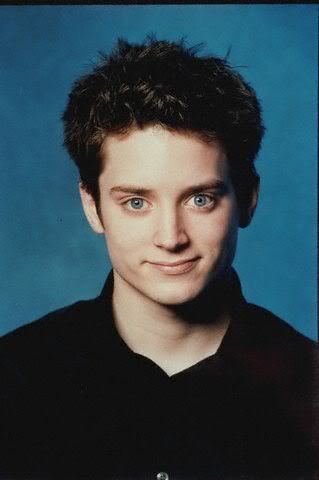 "Q: I just thought of something -- doesn't Elijah mean "Chosen One"?

A: Isn't it funny you say that! Yeah, it does! Well, it also means "Messenger of God," but I believe it does mean Chosen One.
(Box Office)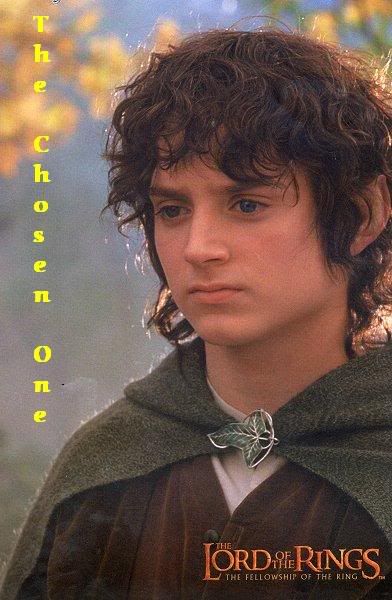 "Frodo's an interesting character because he is the absolute heart and soul of the movie. I always regard Frodo as being the audience – it's the same with the books as it is in the film. It's always useful in a movie to decide which character you are viewing the world through. Which point of view are you going to take when you direct a scene? It's one of the important things to figure out as you are planning how you are going to shoot something. It's obviously Frodo. He is the audience, essentially.
What's difficult with Frodo is that he's the one character from the books that I've found very hard to imagine an actor actually playing. You could imagine what Gandalf is like and you can then look at what actors around the world would be suitable for Gandalf. You can imagine Samwise Gamgee as a character and then you can start to visualize actors. But I found it very difficult with Frodo. Frodo to me has always been quite elusive in being able to put a face to him just from reading a book, or being able to imagine an actor and saying 'Oh, yeah, that guy would be a great Frodo.' He's not that obvious. A face and a body don't come to life in such a vivid way as maybe the other characters.
From that point of view we approached the casting process with a very open mind. We couldn't name an actor that would make a great Frodo, so we had to go out and hope that we'd find one – hoping someone would walk through the door. We ultimately auditioned over 200 actors for Frodo. We auditioned actors in New Zealand, Australia, the US, England and Ireland. We went all over trying to find Frodo. You're sitting in a casting room hoping that the door will open and the next young actor that you see will be it – that Frodo will just suddenly appear. You are actually hoping for that moment to arrive.
In our case it didn't happen like that. We were in England, casting the film, meeting actors every day for all the different characters including Frodo, and a videotape arrived from Elijah Wood. It was a VHS tape that he had shot himself on a camcorder with a friend of his, because he'd heard about the film and he wanted to be Frodo. We had never even considered Elijah. He was just an actor who hadn't entered our thought process. We put the videotape on and the phenomenon we were hoping for happened. We suddenly saw Frodo. Elijah was being videotaped by his friend and he was reading lines from the book. He didn't have the film script so he was acting scenes right out of the book. We just saw Frodo. We looked at Elijah and at that moment we knew. The role was decided when we saw that tape. It was just a wonderfully lucky break for us. We didn't find Frodo – he found us.
(Peter Jackson, LOTR Fan Club Mag)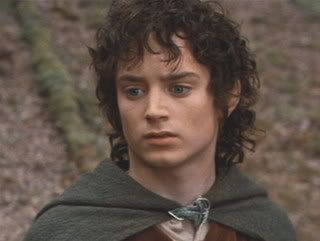 When Peter looked at the tape he said "My God, here's our Frodo!"
~ (Barrie Osborne, Starburst)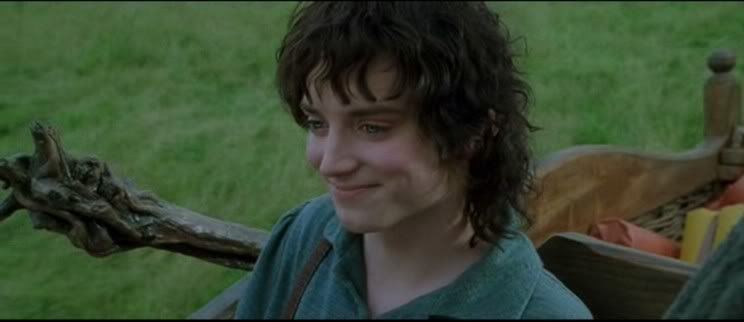 "Good cheekbones and luminous." skin also worked in one young Hobbit hopeful's favor. When 18-year-old Elijah Wood heard Jackson was making LOTR, he took time out from filming The Faculty to don a medieval shirt and make his own home video audition tape. The stunt worked. "From the moment we saw the tape," Ordesky says, "the discussions were over. Elijah had the right combination of vulnerability and innocence for Frodo, as well as an inner strength."
(Eonline)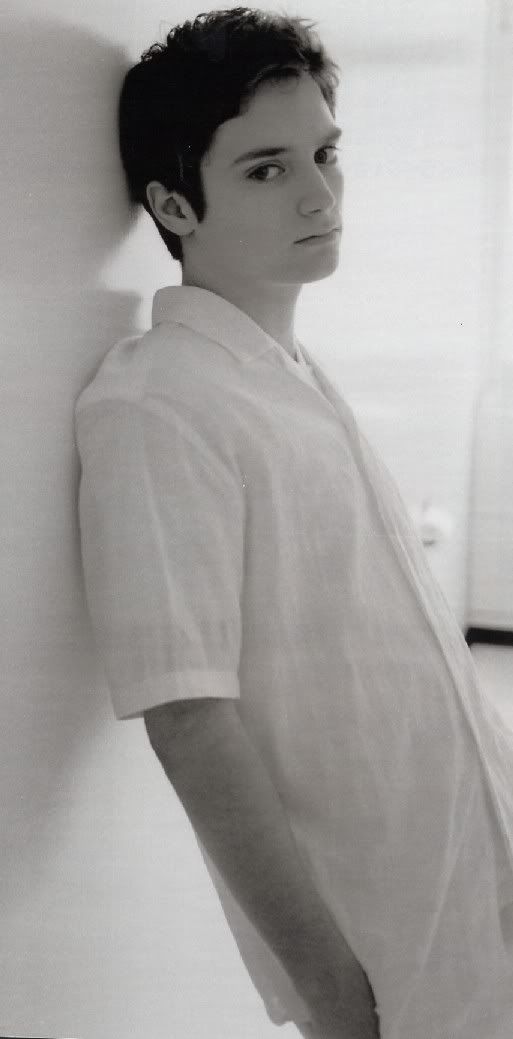 "Elijah has a sincerity of purpose that just makes him a natural in the role," observes Barrie M. Osborne. "He is capable of taking the character through a real transformation, which begins with The Fellowship of the Ring."
(FOTR Press Notes)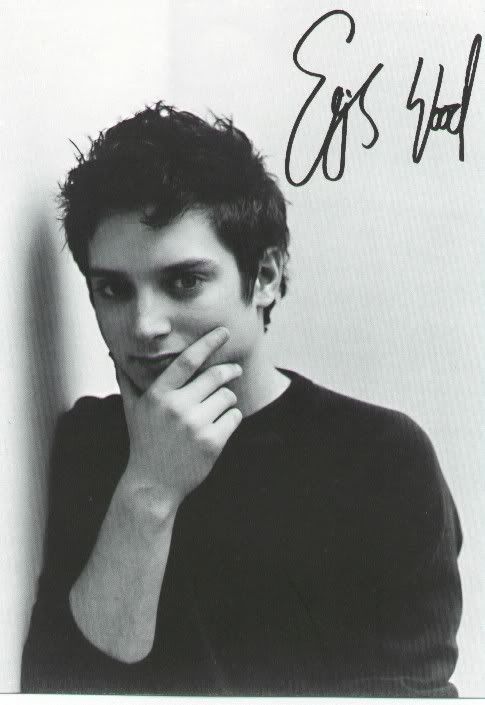 "There was little surprise when, on July 8, 1999, New Line announced that Elijah Wood had been cast as Frodo Baggins, the lead character of J.R.R. Tolkien's legendary fantasy 'the Lord of the Rings'. Sure, there had been talk about finding an unknown to be the chosen one, but Wood was clearly perfect: At five-foot-six, with other worldly, wide set blue eyes and elfin features, as well as a reputation for being one of Young Hollywood's most talented and diligent actors, he was ideal to play the diminutive, hill-dwelling Hobbit. 'Elijah instinctively understands how to act for the screen. And he has awesome craft and technical ability,' say Rings director, New Zealander Peter Jackson. 'It's quite humbling to see so much talent in someone so young.' "
(Premiere)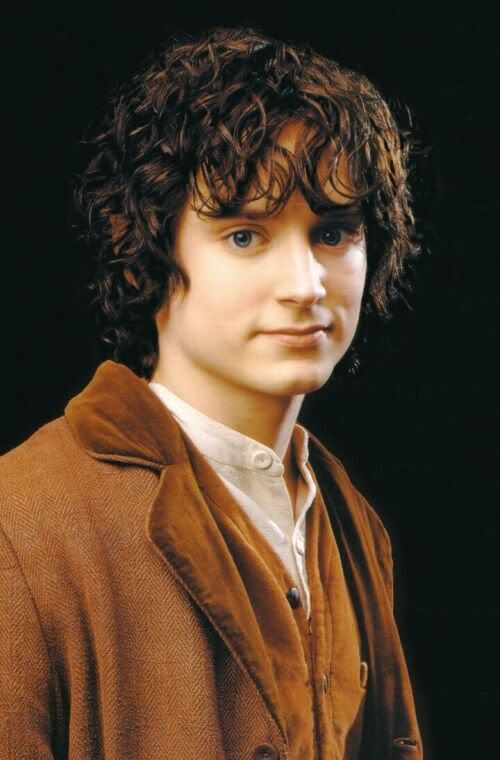 "Did you concern yourself with rumors on the inernet about the film?"
"I did actually. It was announced on Harry Knowle's site and I'm a regular to Ain't It Cool News anyway. I went to the site and it says in big letters, Elijah Wood Is Cast As Frodo, First Casting Decision! so I'm like, 'All right!, so I read the talkbacks and it was people lambasting it. They were just like, 'Oh my God, kill me now! This is terrible! The first casting and it's going to be ruined!', so I was like, 'Wow, such passion! God, I didn't even realise!'. So there I got my first taste of how passonate the fans were, but people tend to be over-critical on Harry's site anyway. It didn't really bother me; it was kind of a mixed thing anyway. But it did add to the pressure."
"Did you ever go into a chat room and say, 'What's wrong with Elijah Wood?"
"No, no, it didn't interest me enough. I thought it was more funny than anything. I didn't try to dispute it, I just let them do their own thing and hopefully they'd come around."
(interview with Jordan Reife)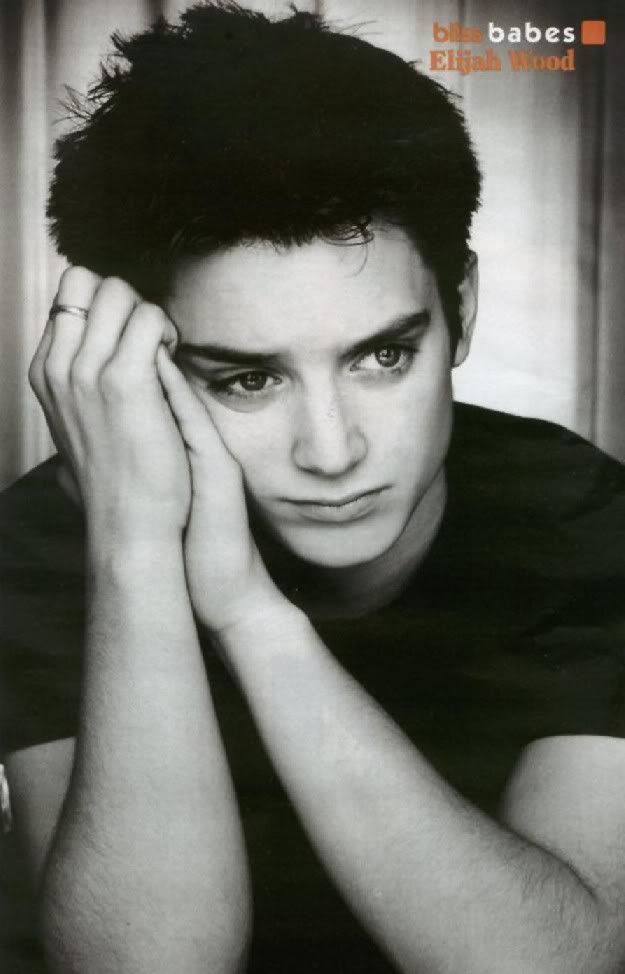 Almost immediately after Elijah's casting was made public, it was announced that Sean Astin would play the part of Samwise Gamgee. Shortly before leaving for New Zealand , Elijah and Sean met for the first time:
"I met him about four or five days before I flew to New Zealand for the first time. He was getting his wig fitted, as I needed to get mine fitted. I went to this hotel, and we kind of crossed paths in the lobby. Obviously we both knew who [the] other was. And we kind of stopped and looked at each other, and we just ran and gave each other a massive hug-and that was the first time I ever met him. It was this instant connection because we knew what we were about to embark on together"
(Elijah - Newsweek)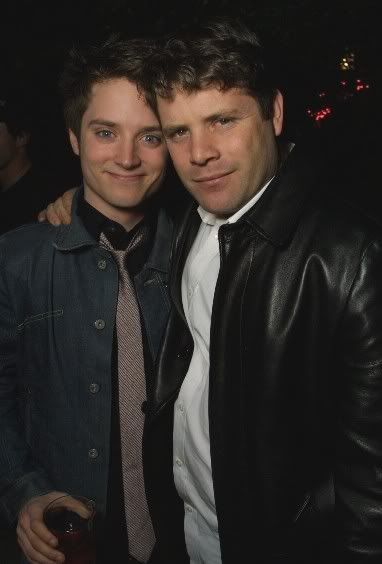 "…while walking through the hotel lobby, who did I meet, in person, for the very first time? Elijah Wood. I would be Sam to his Frodo. Elijah's eyes opened wide as I came into view, and we literally ran to each other and embraced. I hugged him like a brother or a long lost friend. That we had never spoken to each other seemed hard to comprehend in this setting, standing near the front door of the hotel, where each of us had gone specifically for the purpose of preparing for what would be the role of a lifetime. (Elijah, too, had an appointment with Peter Owen). I knew enough about the story of The Lord of the Rings to know that the friendship between Frodo and Sam was considered not only central to the plot, but one of the most enduring relationships in literature. For the film to succeed, Elijah and I would have to make audiences believe in our friendship. He knew it and I knew it. So we fell against each other and hugged, then pulled back, and I remember just smiling at him, nervously, excitedly, the two of us kind of studying each other quietly, as if we both were thinking, 'This is a little overwhelming, but we're equal to it'."
"By the time I met Elijah, I'd already begun to morph into Sam. Elijah had no such concerns. Wide-eyed and almost elfin in appearance, with an earnestness few actors can project, he was perfect for the role of Frodo."
"Are you ready for this?" I asked him at the Ma Maison Sofitel. He looked right at me, amost through me, with those impossibly blue, almost alien eyes, and smiled. 'Yeah … I am'. It was clear that he wasn't just saying what he thought I wanted or needed to hear. There was an intensity to him, an honesty, that I found thoroughly inspiring, because what I was trying to project to him was an air of responsibility, of confidence, of nurturing: I know on some level what we're about to undergo. And I'm prepared. But what I was also feeling was a small degree of anxiety stemming from not knowing whether Elijah was equally prepared. It turned out, of course, that neither one of us could possibly have known what we were in for, but I took comfort in hearing him say that he was ready and excited. It gave me strength and confidence. That initial interaction lasted only a few minutes. Elijah was running late for his appointment with Peter, my ride was waiting by the curb. We hugged again, said goodbye and went our separate ways. The next time I saw him was in New Zealand under very different circumstances"</i> ~ (Sean Astin ~ There and Back Again : An Actor's Tale)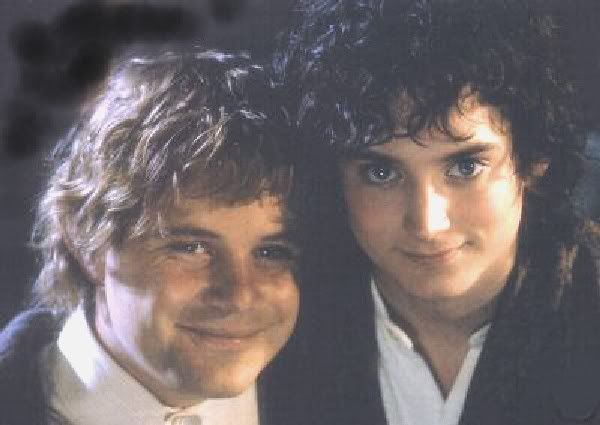 "It's going to be an adventure, a real journey. And I think that I'll be different when I come back, as a person and an actor, and I look forward to that."
(Interview with Brook Shields, Interview Magazine)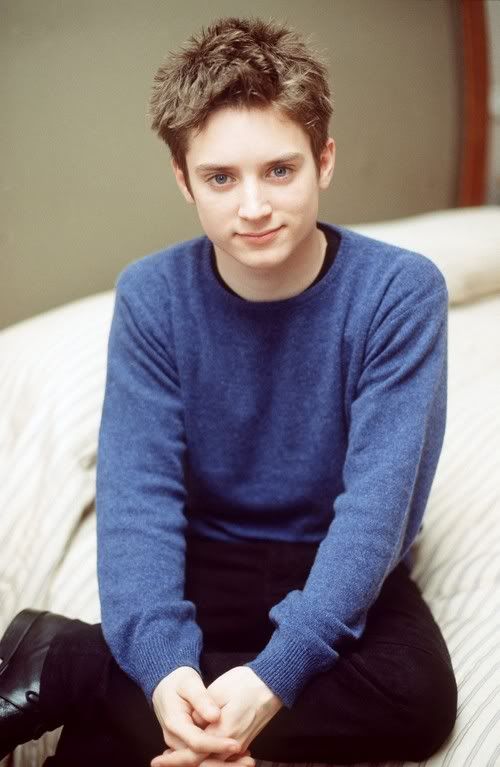 To Be Continued ...
Free Hit Counter
comments: Leave a comment