| | |
| --- | --- |
| Security: | |
| Subject: | SEVEN YEARS!! |
| Time: | 10:15 am |
| Current Mood: | pensive |
11 October 1999 - principal photography began on The Lord of the Rings trilogy!! I wish I'd had my next chapter of 'A Journey With Frodo' ready for today - the start of filming is exactly what it covers - but alas I didn't have enough time. In the meantime here's 3 happy hobbits on that day:
And just so Seanie isn't left out!!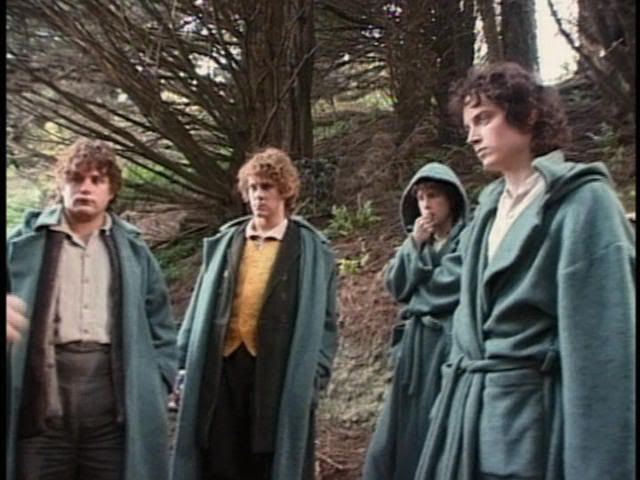 With the release of the new dvds, it's nice to see the film mags discussing LOTR again. I love this from Total Film:
"The movies are still extraordinary, the spectacle staggering, the emotion heartfelt, the performances so impressive it's a travesty none were rewarded with an Oscar."
A travesty indeed. They're not so complimentary about the documentaries but I think they're rather missing the point - these were intended to be no-frills versions of what it was like to work on these movies - no music, no commentary - just people working to get a film made and although I adore the behind-the-scenes footage on the extended dvds, I think these probably do give you a more accurate taste of what it was like to actually be there. Not enough hobbits though!! Viggo's 'Sign Language' pics are also featured in the mag - the one of Elijah in the snow has been given full-page status - of course:)
Btw, this scene has always puzzled me. It's appeared very briefly before but there's more of it on the new FOTR dvd. Who is that in the cart with Gandalf? Is it Elijah, is it Kiran, or is it a dummy? And what is he/it doing?
comments: Leave a comment