| | |
| --- | --- |
| Tags: | a journey with frodo |
| Current Music: | You Don't Know Me ~ Emmylou Harris |
| Security: | |
| Subject: | Edit to Ch: 2 of A Journey With Frodo |
| Time: | 08:23 pm |
| Current Mood: | calm |
Just to let you know that I have added a small section to Chapter Two of A Journey With Frodo - "A Far Green Country". As far as possible, I'm trying to keep everything in chronological order and I believe this little episode took place during the six week training period.
The hobbits and their scale doubles have a dress rehearsal - in the car park!!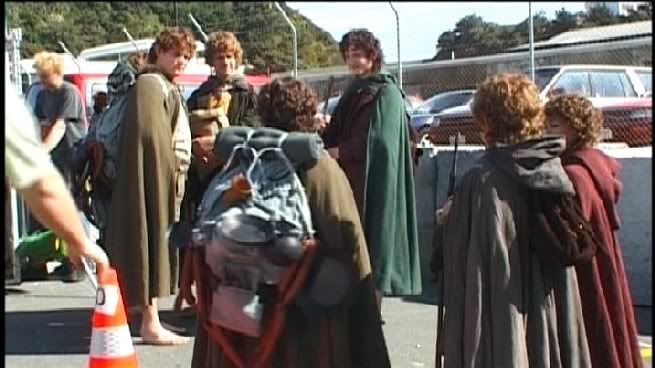 Elijah calls over to Dom's scale double, in a perfect English accent "Martin, you look just like him".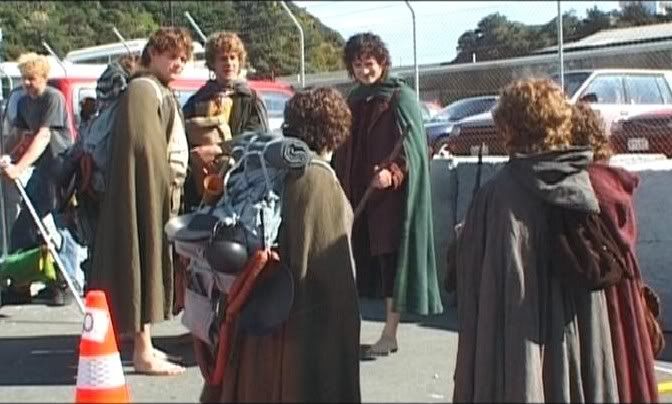 Dom:
"You lucky, lucky man!!"
They conclude that Martin is very flattered by this remark!!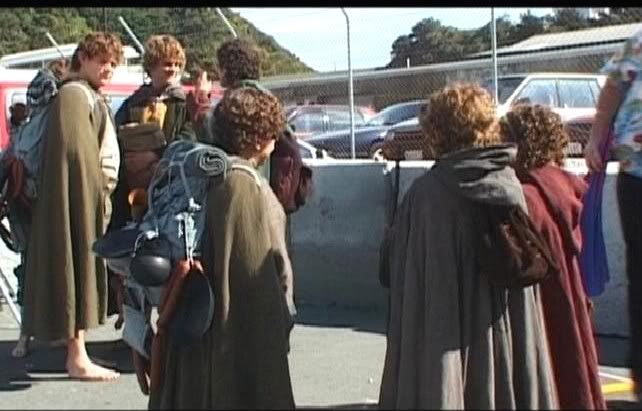 A contemplative moment for Elijah: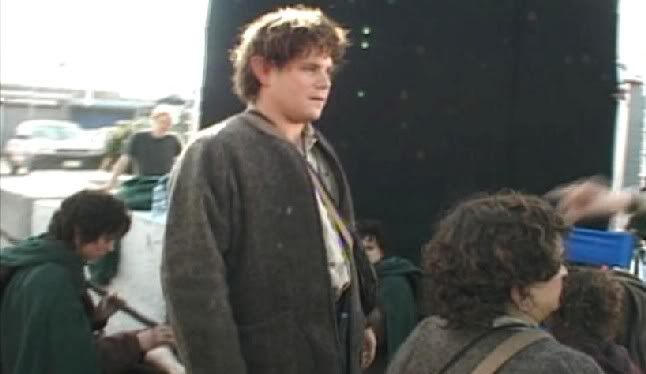 PJ:
So, can we just strip everybody ...
(I'm saying nothing)
... everybody down to their jackets please - you can keep the trousers on!!
Spoilsport!!!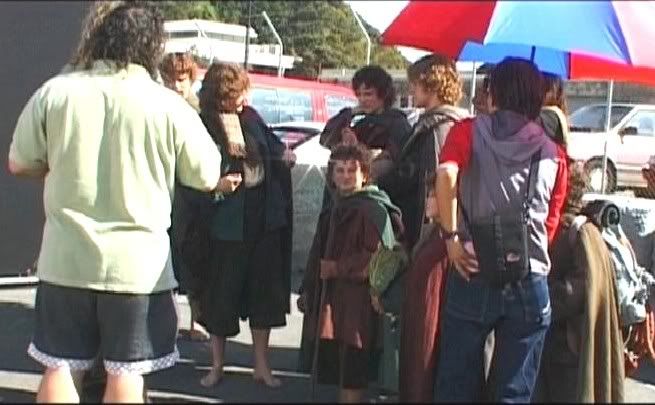 Elijah appears to have invented some sort of game to keep them entertained.
"stand in a line, like you're waiting for the bus ...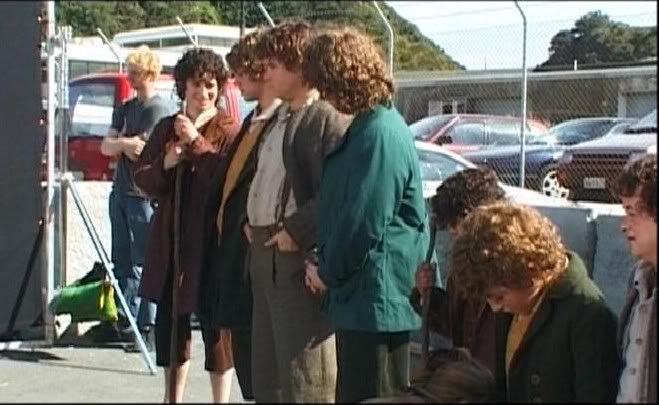 and when I say 'mingle!!' you mingle ...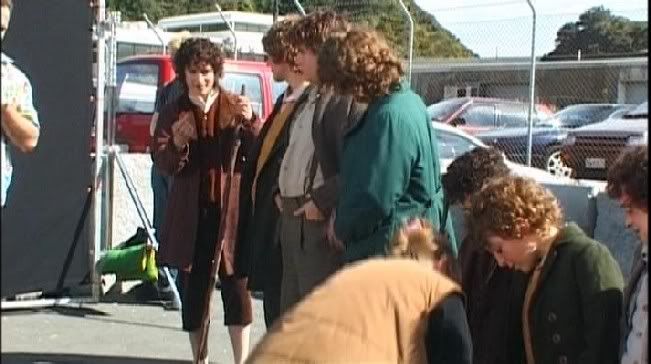 but don't cross the line 'cos then you lose points."
Well, at least Billy looks interested!!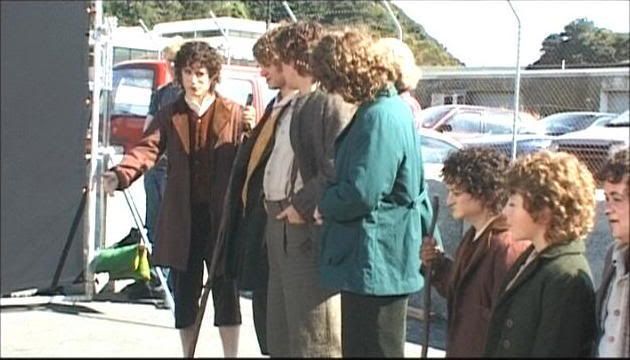 PJ:
"Ok, if you could just do some walking around."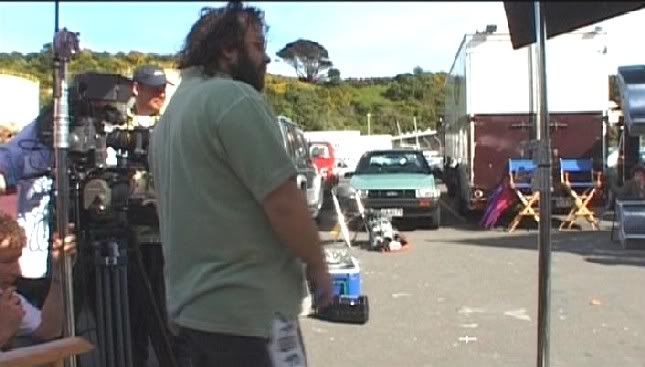 Elijah asks Billy,
"How's the missus?"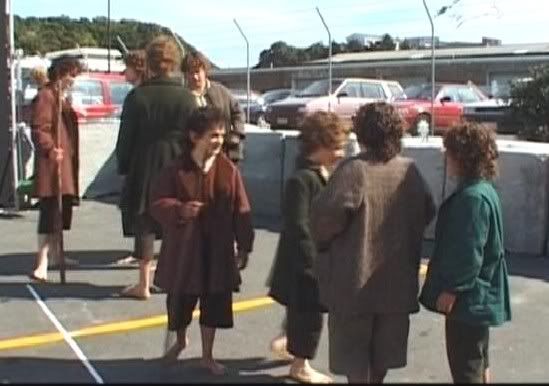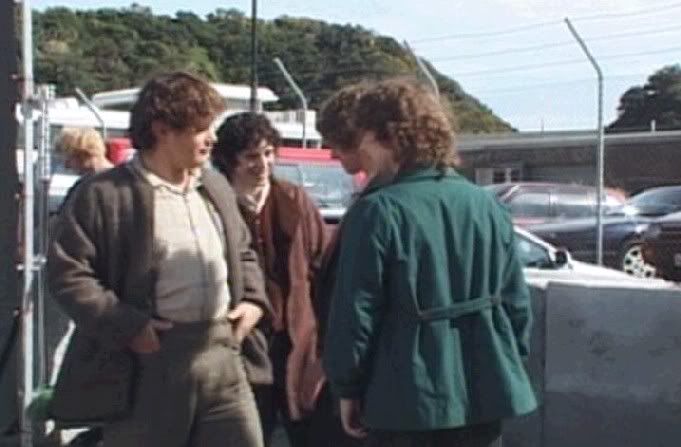 Elijah:
"What's your problem?"
Dom:
"Whassup?"
Elijah:
"Whassup?"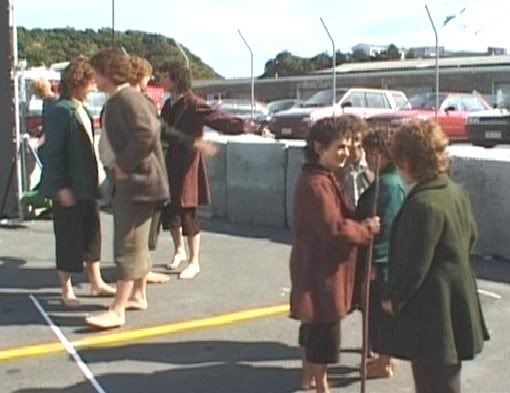 This reminded me of ...
this - many years later at Collectormania!!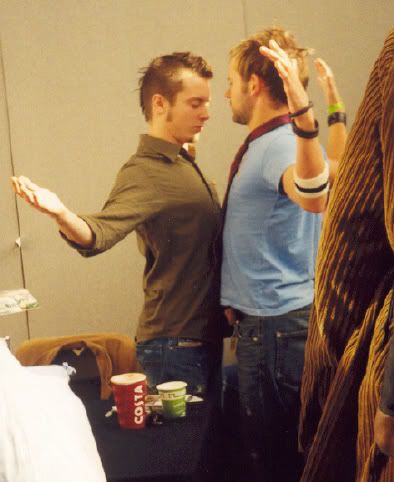 PJ giggles -
"It's very bizarre, isn't it?"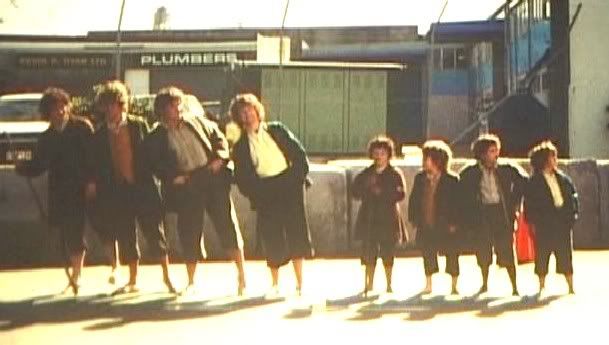 PJ -
"That's a good one for the old dvd!!"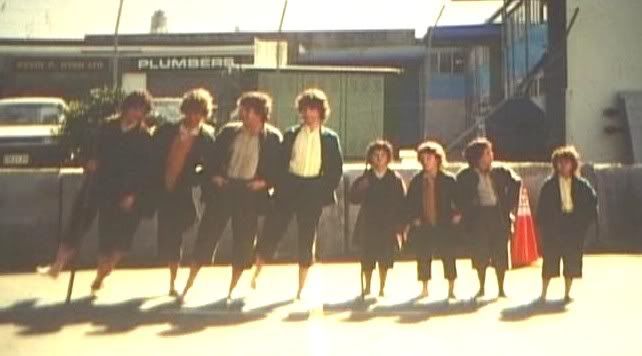 I'm really hoping to get Chapter 7 ~ "Playtime" posted before I go into hospital on 27 April - but considering that's only 2 weeks away I don't hold out too much hope!! I'm going in for a knee replacement operation - I'm not sure exactly how long I'll be in but I know it will be at least a week. I'm well on my way to becoming the bionic woman - I've already had both hips replaced!! I expect to be off work for around 3 months so I should get a lot of extra computer time during that period (hee hee!!). I only work two days a week now but I still enjoy my time off - though a less drastic way of getting it would be preferred!!
Finally, I'd like to wish
frolijah_fan_54
and
harukameko
a
VERY HAPPY BIRTHDAY!!
Hope you're both having a wonderful day:)
comments: Leave a comment