| | |
| --- | --- |
| Security: | |
| Subject: | Back from Mt. Doom .. |
| Time: | 08:32 pm |
| Current Mood: | Bruised |
I am back - battered, bruised and feeling like I've been to Mt. Doom and back several times!! I've actually been back for quite some time but I've been in so much pain and discomfort I've only been able to spend a few minutes each day at my pc and I've had to devote that time to catching up on what Elijah's been up to and snagging all the new pics. For about the first week it was impossible to concentrate on anything, even reading. Now the biggest problem is finding a comfortable position to sit in with either the desktop or the laptop. Obviously today I'm a little better and hopefully will continue to improve a little each day. The op did go well apparently but progress is frustratingly slow.
Many thanks to those who sent encouraging emails and also to
baranduin
for the virtual gift and message - that was very sweet of you:)
I wasn't totally Elijah-starved in the hospital - one night they showed "Green Street" on Sky and my husband gave me the issue of Q Magazine with the Elijah interview.
I wonder if anyone can help me with a query; just before I went into hospital, probably round about the 26 April, someone posted some pics of the LOTR guys in NZ and they included two of Elijah arriving at the wrap party on 22 Dec. These pics had never been seen before, I think the person who posted them worked for a photographic company and that's how she came by them. The thing is, I can't remember the name of the person and I can't trace my f-list that far back. I really wanted to ask this person something - I wonder if anyone remembers who it was. Foolishly I didn't save it in my memories but I did save the pics - these are the smaller versions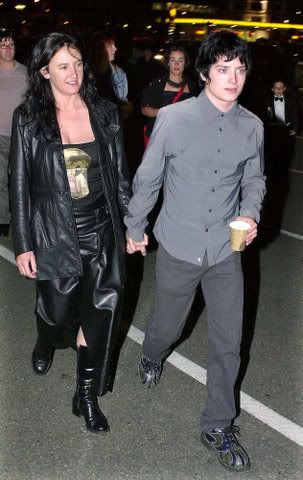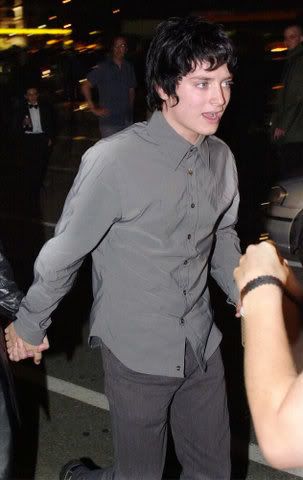 comments: Leave a comment