| | |
| --- | --- |
| Security: | |
| Subject: | Elijah in Q - again!! |
| Time: | 01:04 am |
| Current Mood: | sleepy |
I decided to choose a random pic for Woodsday - I know I'm too late for here in the UK - but it still is in many other places. And anyway, for me every day is Woodsday!! It's been said many times before but - just look at those eyes!!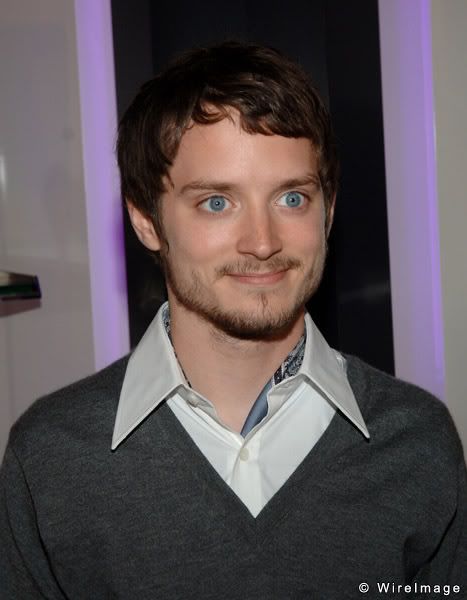 Also, here are a couple of snippets from the July 'Q' Mag which I've just posted over at Elijah Finds
The first is from an article about 'Sgt Pepper's Lonely Hearts Club Band' entitled 'It Was 40 Years Ago Today'. Various people talk about their favourite track:
"Elijah Wood - Track 11: Good Morning, Good Morning.
'I was given a copy of Sgt Pepper when I was 10 years old. It absolutely blew me away. I remember sitting down with the album cover and pouring over it, looking at the people in the photo and being fascinated every time. At the time the songs I really responded to were Lovely Rita, Fixing A Hole, A Day In The Life. But it's a record you can grow up with, and the older I got, I started noticing other tracks. Good Morning, Good Morning is more of a rocking tune than most of the songs on the album, and it's very much a Lennon tune. Jumping forward into the band's full catalogue, I became very much a Lennon fan. I listened to Sgt Pepper the other day. It still sounds as magical as ever."
The second snippet is just a tiny one from 'The 50 Essential Tracks To Download This Month'
"43: Familj: Dungen - Stockholm's Dungen are Elijah Wood's hairy psychedelic revivalists of choice. This hazy organ-drenched wig-out wouldn't have sounded out of place at Woodstock and suggests Frodo Baggins knows his tie-dyed onions.
Available on Tio Bitar (Subliminal Sounds Album)
comments: Leave a comment