| | |
| --- | --- |
| Current Music: | Something thumping from my son's room!! |
| Security: | |
| Subject: | Prophecy |
| Time: | 11:15 pm |
| Current Mood: | TTT |
How prophetic is this?
"Q: What type of books do you read and who is your favourite author?
A: Well, I'm just starting to get into science fiction. I like adventure and I like mysteries. My favourite book is probably The Hobbit and my favourite author is the author that wrote The Hobbit, J.R.R. Tolkien."
From an interview in 'Elijah's World' when he was about twelve. I just find that so amazing - to think at that time he had no idea ...
Oh, and it looks like there will be a petition on TORN about The Chocolate Fish!!
And because I can't really post on Froday without a Fropic, I have chosen this one as my next chapter of 'Journey' will start on filming TTT. There is something so sensual about this pic: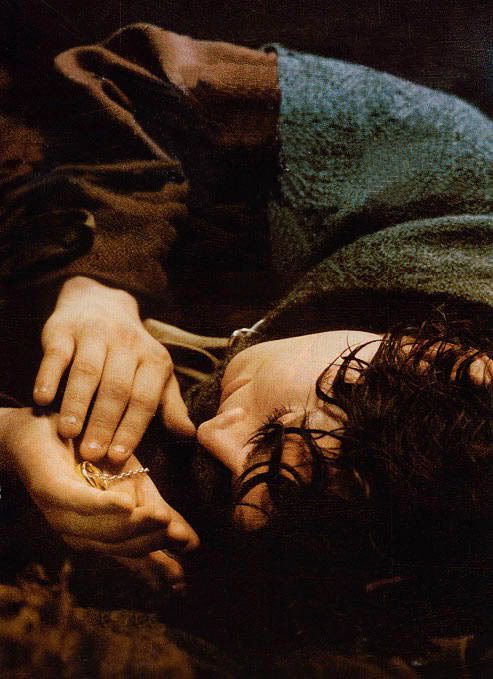 comments: Leave a comment