| | |
| --- | --- |
| Current Music: | The First Time Ever I Saw Your Face ~ Journey South |
| Security: | |
| Subject: | Away for a while!! |
| Time: | 06:58 pm |
| Current Mood: | nervous |
This is just to let you know that I won't be around for a while - tomorrow I'm going into hospital to have my second knee replacement operation. Last time I was in for six days and I remember that when I came out it was some time before I was able to spend very long at the pc - just a few minutes at a time and that was spent catching up with Elijah and my flist!!
I'm hoping that when I've recovered I'll be able to join Frodo doing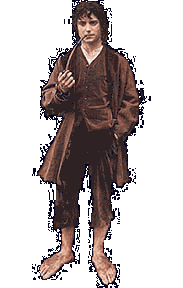 And I don't mean pipe-smoking!!!
Will miss you all:(
comments: Leave a comment