| | |
| --- | --- |
| Tags: | froday |
| Current Music: | I Got Life~Nina Simone |
| Security: | |
| Subject: | FRODAY |
| Time: | 04:06 pm |
| Current Mood: | busy |
Because it's Froday, I thought I'd post this quote which, although I found it amongst my own files, I don't actually remember reading before!! A great compliment on Elijah's acting in LOTR:
"The Holy Cross College theater and film professor Steve Vineberg, who wrote the groundbreaking book Method Actors, puts Wood's accomplishment right up there with McKellen's. As Vineberg said in a recent interview, "Elijah Wood does one of the most difficult things I've ever seen an actor do: sustain the sense of a burden that's eating up a character while he's struggling to maintain his humanity."
(The Baltimore Sun)
ETA:
shirebound
was wondering if Elijah ever saw things like this - I always wonder that too and hope that he does when it's a really nice comment like this. However, in this case I'm very happy to say we don't need to wonder - the interviewer read it back to him!! See below:
"Quote that statement back to Wood and he comes up with an unselfconscious "Wow."
No time for a picspam I'm afraid - just one Fro pic which just blows me away.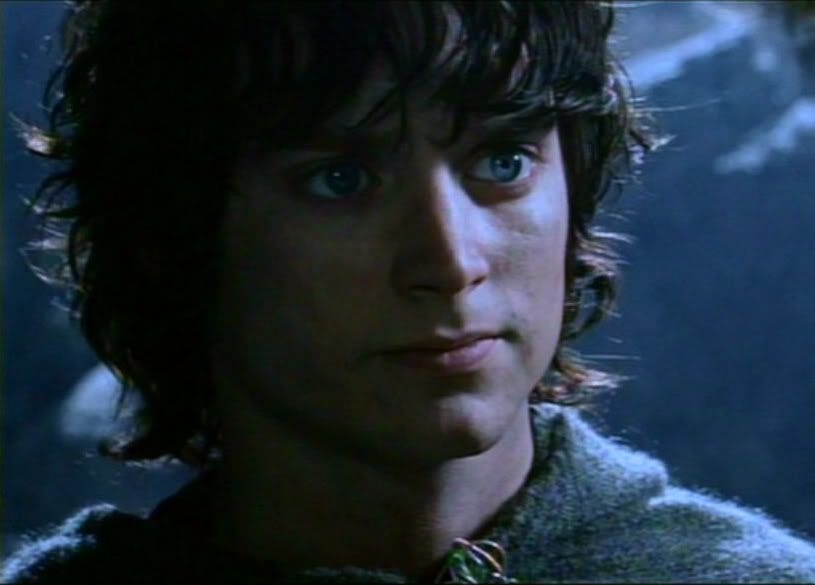 comments: Leave a comment