| | |
| --- | --- |
| Tags: | woodsday |
| Current Music: | i love to boogie ~ mark bolan + trex |
| Security: | |
| Subject: | Woodsday!! |
| Time: | 09:29 pm |
| Current Mood: | mellow |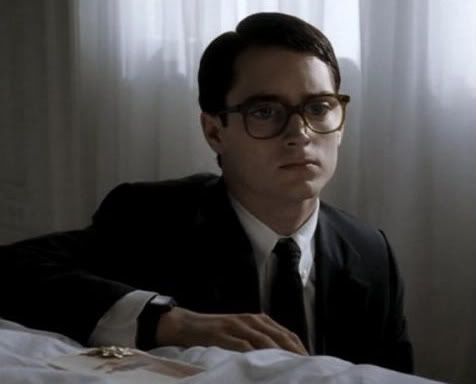 Yes, it's Woodsday - and I'm in seventh heaven listening to the radio programme Elijah hosted only TWO days ago thanks to
moonagh
who brought this to our attention in Elijah Finds!! Elijah, Hannah and Zach are just describing what they're wearing to give us a mental picture. Earlier Elijah mentioned he subscribes to Mojo magazine -my husband often buys this so I think I'll take a look next time!!
But now a little something for Woodsday - looking back to 2004 when Elijah was filming 'Everything Is Illuminated' in Prague. I'll never forget how excited Allie -
alpeew
- was when she heard the news that he would be filming in her city. And how increasingly despondent she became when she knew that he was there but just couldn't find out where. But in the end it all worked out well for her - she did get to meet him on the set. I was so happy and relieved for her.
Working on 'EII' was often exhausting:
But there was always time to party ...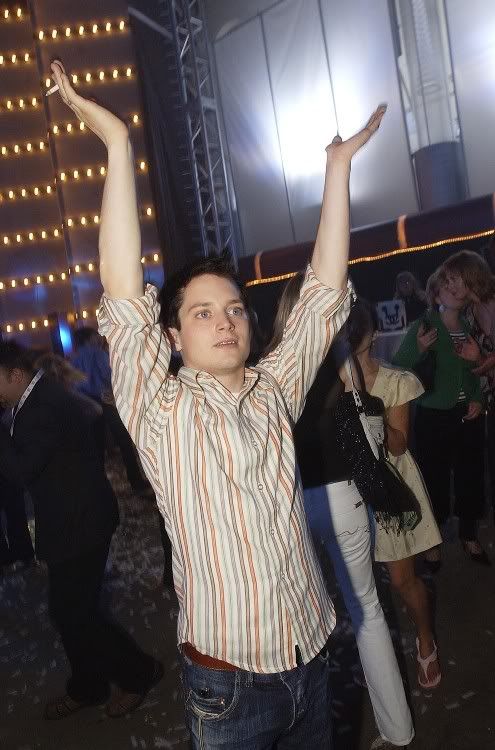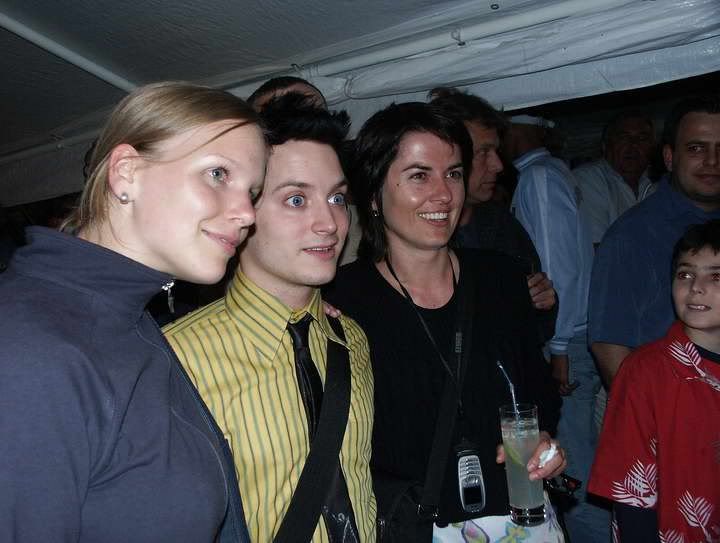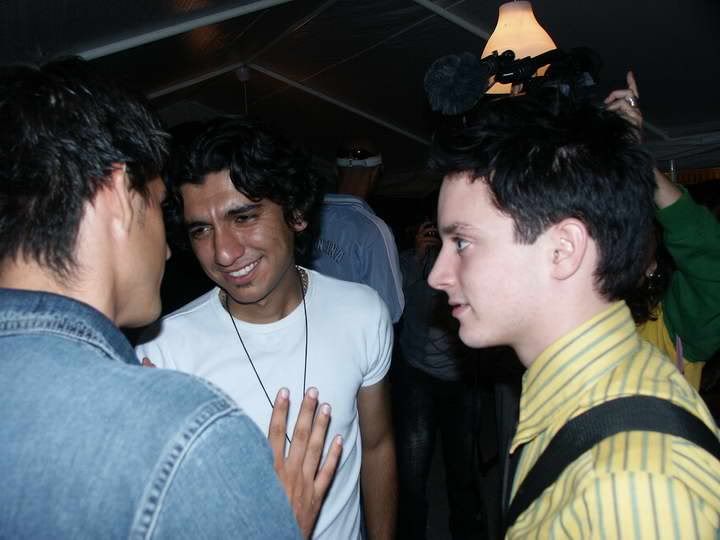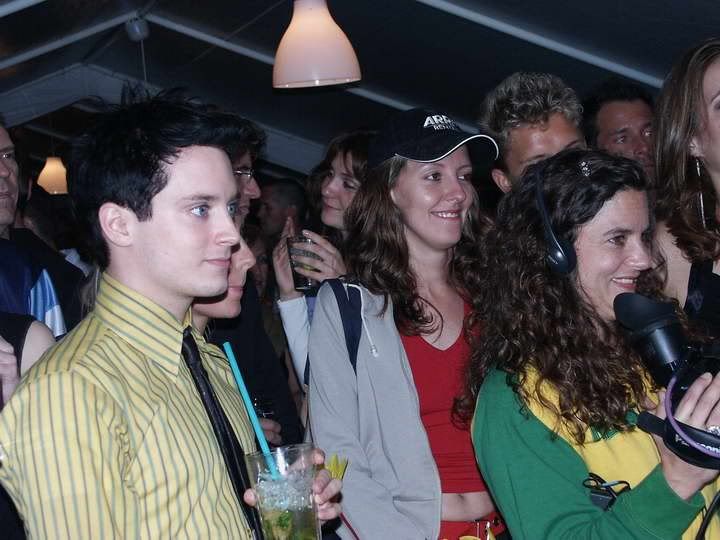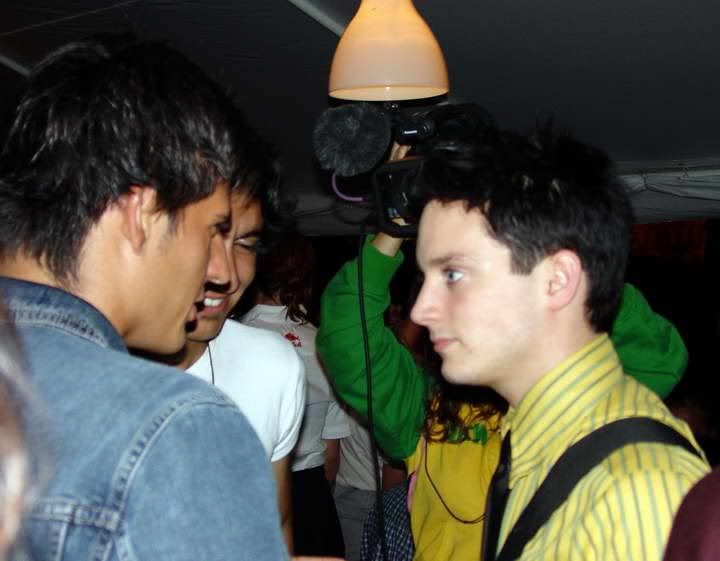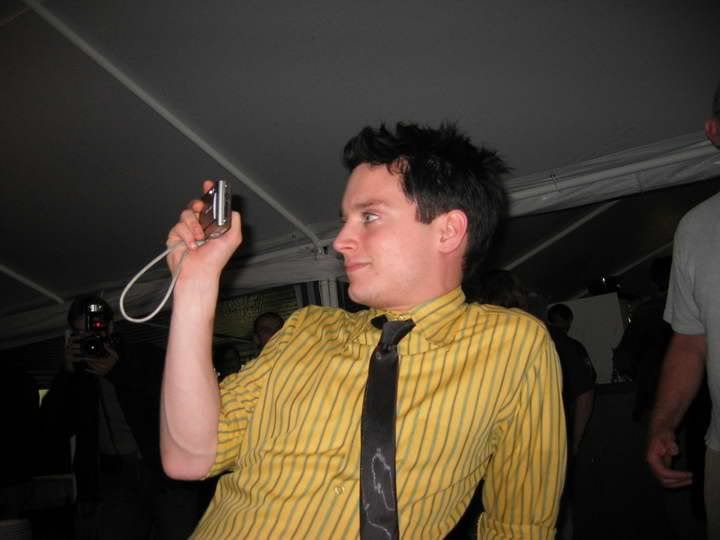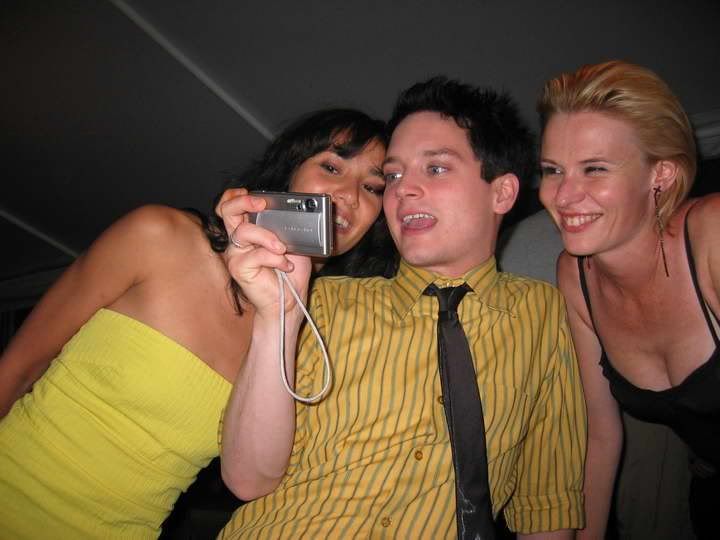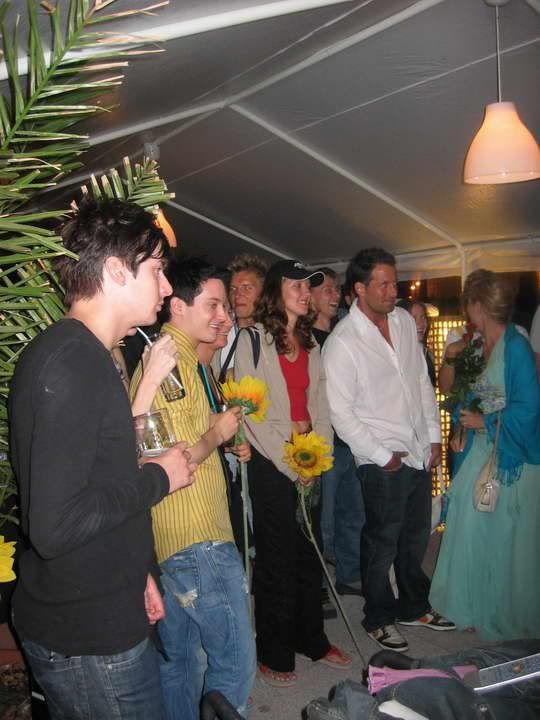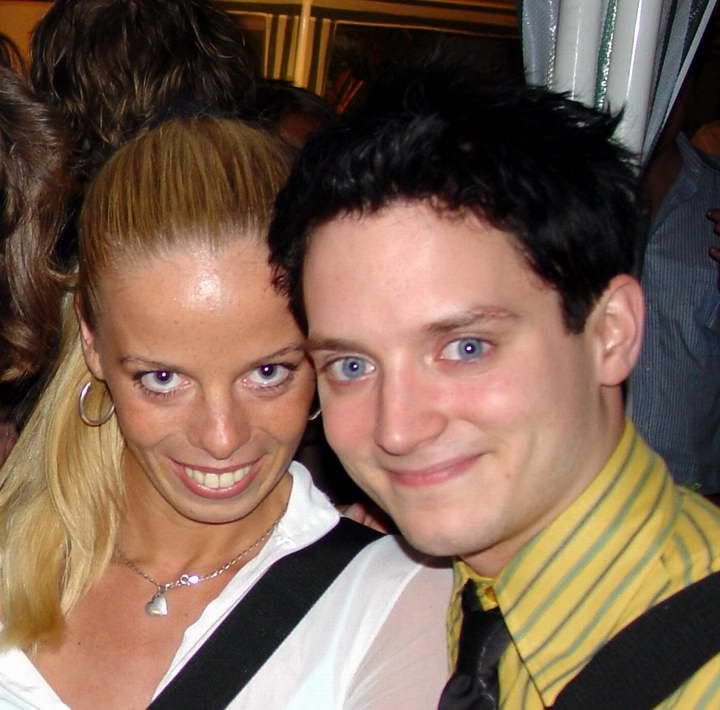 And back to sleepybyes:)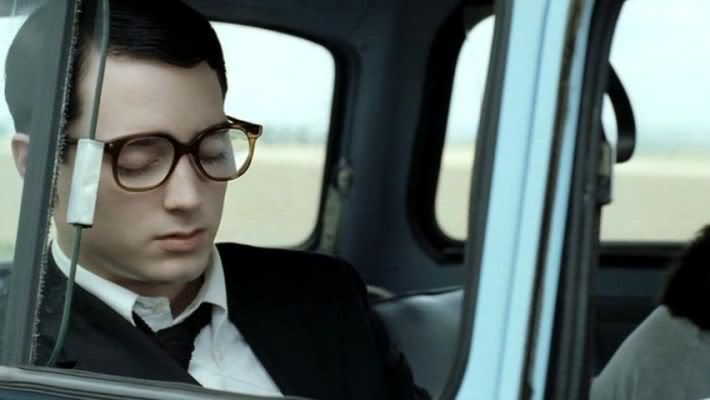 comments: Leave a comment