| | |
| --- | --- |
| Tags: | froday |
| Security: | |
| Subject: | Yahoo, Shingles & Froday!! |
| Time: | 10:00 pm |
| Current Mood: | sore |
I haven't been able to open my Yahoo mailbox for two days now. Is anyone else having problems? If anyone has sent me an email this is the reason I haven't been able to answer it. I can see from the Yahoo home page that I have 27 new messages - and I can't get at them!! It's really not good enough - this isn't the first time this has happened and I pay for the service - I think I'll have to start using my AOL mail for everything, not just RL stuff.
I still have the shingles - in fact it's far worse than when I originally wrote about it - it's now four weeks since the first symptoms and four weeks on Monday since the rash appeared. I can't even stand my clothes against my skin in the affected area which makes life very difficult!! However, there is an up side to most things and because I can't do much around the house I'm getting to spend more time on the computer:)
And, of course it is Froday:) In this week of remembrance, I recalled Ian McKellan talking about Frodo in an interview when he said
"Frodo is every young man who was ever sent to fight for his country - it's very touching."
- also this quote from 'The Making of the Movie Trilogy' by Brian Sibley (ETA: This quote is also by Ian)
"In creating Frodo, Tolkien may well have been thinking back to the First World War and the lads who went on a terrible journey from which many never returned. Elijah reminds me of those statues of idealized young men on war-memorials throughout the world: more sublime than human and with a complexion of molten marble. He is simply terrific ..."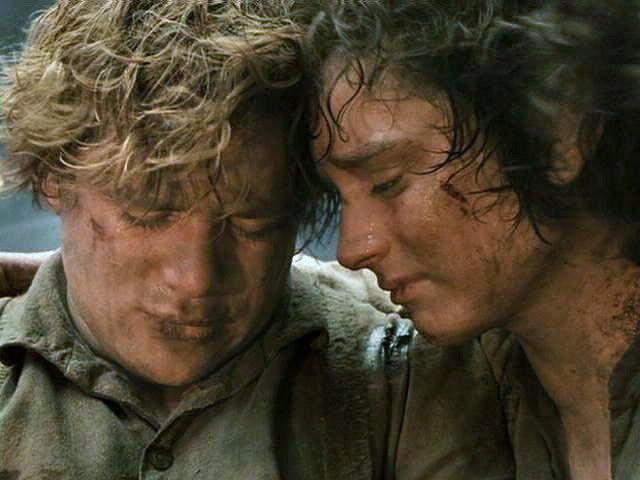 comments: Leave a comment