| | |
| --- | --- |
| Current Music: | Love Hurts~The Everly |
| Security: | |
| Subject: | Shame On You, TORN:( |
| Time: | 10:01 pm |
| Current Mood: | disappointed |
Happy Froday!! How quickly it comes around:)
Is anyone as sad as I am that TORN forgot Elijah's birthday? I know it's not the crime of the century and I'm probably overreacting but - they forgot his birthday!! Elijah - he who was Frodo, the Ringbearer - the star of the Trilogy! They posted something the next day, but only after they had been reminded by
ladysnaps
- otherwise it would probably have been ignored. I might be wrong but I can't remember them ever forgetting anyone's birthday before - ever since filming began they have posted birthday greetings to all the actors every year. I quickly checked back over the last six months to see if there were any other 'belated' greetings - none! And something else I noticed - whereas there were several news items for various cast members - some LOTR-related, some not - in that six months there was nothing on Elijah apart from his comments about 'The Hobbit'. When Elijah took part in 'Adrenaline Junkie' - our Elijah, our Frodo, breaking records and battling the rapids - I really thought it warranted a mention so I wrote to them. No mention, no reply - nothing. Sadly, it really does seem that Elijah, who has often said he's like Frodo in many ways, has also shared Frodo's fate:
"Frodo dropped quietly out of all the doings of the Shire and Sam was pained to notice how little honour he had in his own country. Few people knew or wanted to know about his deeds and adventures; their admiration was given mostly to Mr Meriadoc and Mr Peregrine and (if Sam had known it) to himself."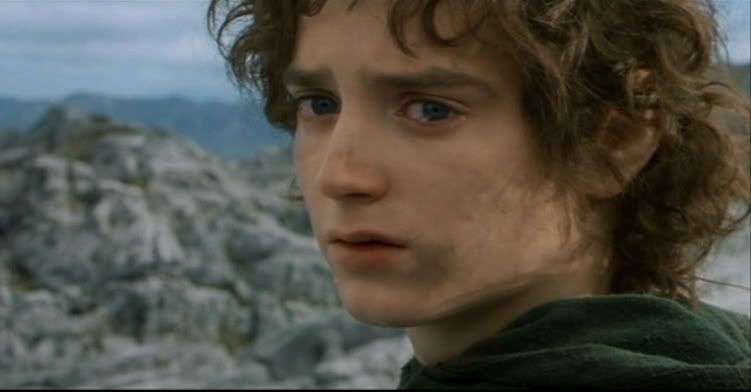 It kept niggling at me, I couldn't let it go so I knew I had to write to them and put my disappointment on record. No reply, of course - I didn't expect one, and I'm fully aware that it will by now have been filed under 'Correspondence From Silly Old Bats' - but at least I got it off my chest.
I'm sure Elijah had a wonderful birthday, most of us will have seen the pics of him out enjoying himself with friends that day - I just hope that at no time during the day did he think, 'I'll just pop into Torn to read my birthday greeting' because, after all these years, he'd have found - nothing - and I find that incredibly sad:(
Have a great weekend everyone! Here in the UK we are supposed to be getting even more snow over the weekend - we've had the heaviest snowfall for 18 years!! Beautiful to look at but not nice for those battling to work.
comments: Leave a comment