I know this is a really long shot but I wonder if anyone has a video clip of Elijah on The Early Show in December 2001. During 'research' for 'Journey' I played my clip and to my shock it stopped abruptly before the end. Not sure how much is missing and I can't remember where I got it from originally so if anyone could provide a link it would be much appreciated:)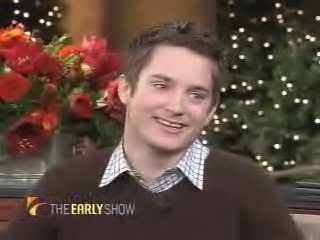 I've just edited Chapter 23 of 'Journey' to include
A pic from the after-party which I forgot to include: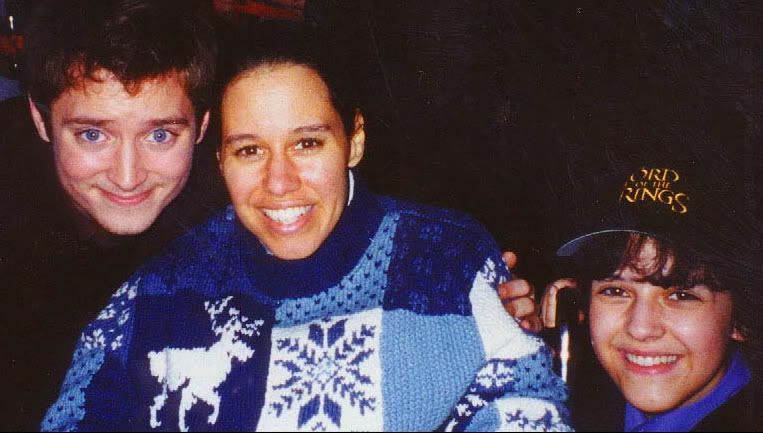 A quote from a fan report:
"Dominic Monaghan and Billy Boyd spent a lot of time signing further up the line (good for them) but as they neared us Elijah Wood arrived and everything dissolved into a lot of group hugs. The PR wranglers sorted them out and led Elijah to the press bank beside us for photos. Our section was doing the best to get him to sign, but he said that he couldn't. The American beside me had an old, well thumbed, copy of the Fellowship and begged, and pleaded, refusing to give up and, eventually, Elijah took the book and pen to sign the front cover!! Kudos!! The PR wranglers took over again and Frodo was spirited away."
(From fan report, theonering.net)
Many thanks to
karin_woywod
for the following two pics:
An unwatermarked version of this great pic: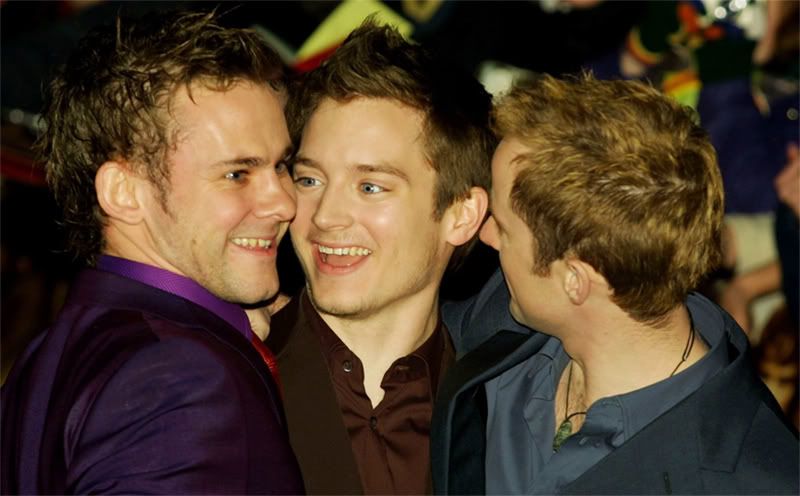 And another shot of Elijah signing autographs: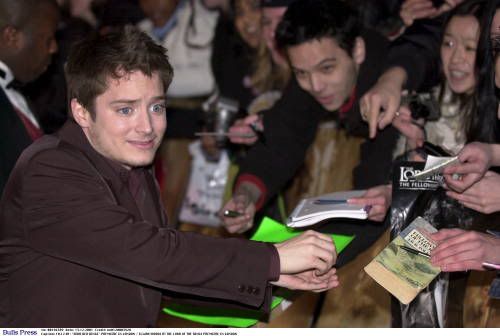 Hope to have the next chapter up quite soon:)
comments: Leave a comment